After you retire, you will begin a new era of your life. This article discusses how to retire in Switzerland.
If you have any questions or want to invest as an expat or high-net-worth individual, you can email me (advice@adamfayed.com) or use these contact options.
Introduction
Retirement doesn't have to be a dull one! Retiring to another country is a thrilling and feasible choice that can transform your post-work years.
Europe remains a popular retirement destination for Americans, with Switzerland being one of the most popular options.
This article will explain why you should consider retiring to Switzerland in this article. Then some of the legal procedures and some financial recommendations will also be discussed.
Retire in Switzerland
It's not easy to decide how and where to retire. It necessitates a significant amount of saving, forms, and other concerns. How do you tell if you're making the best decision? Is it possible for a retired individual to relocate to Switzerland? Yes, and it is an excellent option.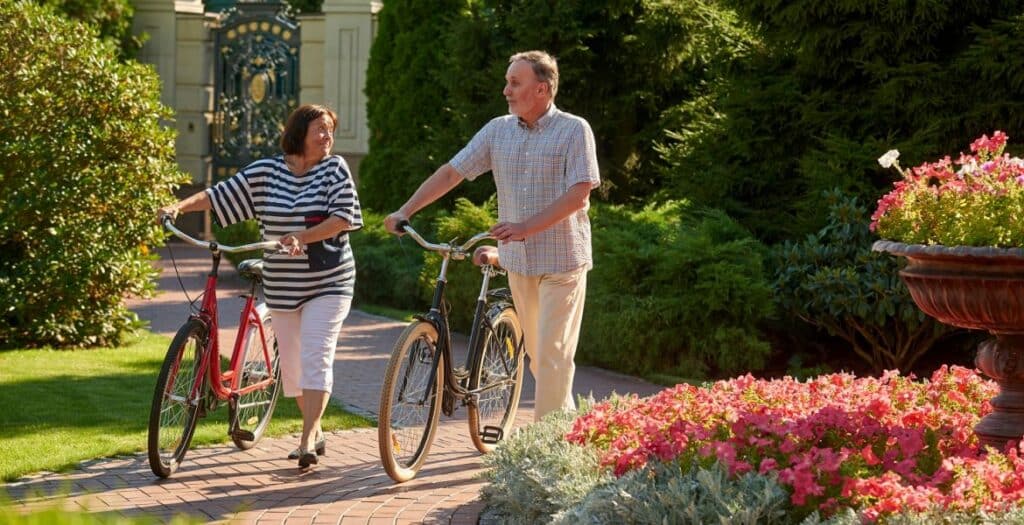 Why retire in Switzerland?
According to a report, Switzerland is the most comfortable destination to retire. Because of its thriving technological industry, the country has a high GDP. Because of the Swiss Alps, it is a neutral country with a lot of natural beauty. It has the best ski resorts in the world. As a result, it's no surprise that Americans are retiring to Switzerland in increasing numbers.
Switzerland's healthcare system is also stable and cheap. Residents must purchase insurance through nonprofit distributors in addition to paying taxes. Physiotherapy, medical visits, medications, and other services are all covered. A dependable healthcare system is essential for a secure and comfortable retirement.
Who may retire in Switzerland?
Men and women in Switzerland retire at the age of 65 and 64, respectively. Swiss citizens must fill out OASI and occupational pension papers months before they reach that age. Foreigners must be 55 years old or older to retire in the United States.
What is the best way for Americans to retire in Switzerland?
Is it possible for a US citizen to retire in Switzerland? Yes! Americans might also benefit from Switzerland's retirement opportunities. Although it may appear daunting at first, let's take a step-by-step look at how to qualify for retirement there.
Apply for a Visa
To retire in Switzerland, you'll need both a visa and a residency permit. Visa applications can be made at any Swiss consulate office across the world. The United States has embassies in San Francisco, New York City, Atlanta, and Washington, DC. Within eight weeks of submitting a visa application, you should obtain one. If you are not a US citizen, you may apply for a Swiss visa at a Swiss embassy in your home country.
The country of Switzerland is divided into cantons. You first need to apply for a non-working residence permit from the cantonal immigration authority in your area in order to live in Switzerland. You will be required to demonstrate proof of numerous elements during this process. You may also be asked to give a pension statement from the previous six months if you are already retired.
Present proof that you are retired
You will be required to show your age and possibly your employment history when applying for a visa. After that, the residency permit will require you to swear that you will never work for a living in Switzerland or abroad again.
Present proof of your ability to financially support yourself
Your financial condition will also be verified through the permission application. Specifically, the cantonal government will verify that you are not on welfare. The local government will determine if you have sufficient assets to cover the costs of taxes, mandated insurance, and other expenditures in Switzerland for an extended length of time.
Present proof that you have health insurance
You can obtain the essential health and accident insurance once you arrive in Switzerland and after you applied for your residence permit. To get the health insurance, you'll need proof of your pending residence application. Remember that you only have three months or 90 days to get this coverage.
Present proof that you have a close connection to Switzerland
You do not have to take a citizenship test to live in Switzerland, but you must show proof of your ties to the country. If you have already visited or worked in Switzerland, or if you have family there, please include this on the application. They'll be ecstatic to witness your enthusiasm for the country!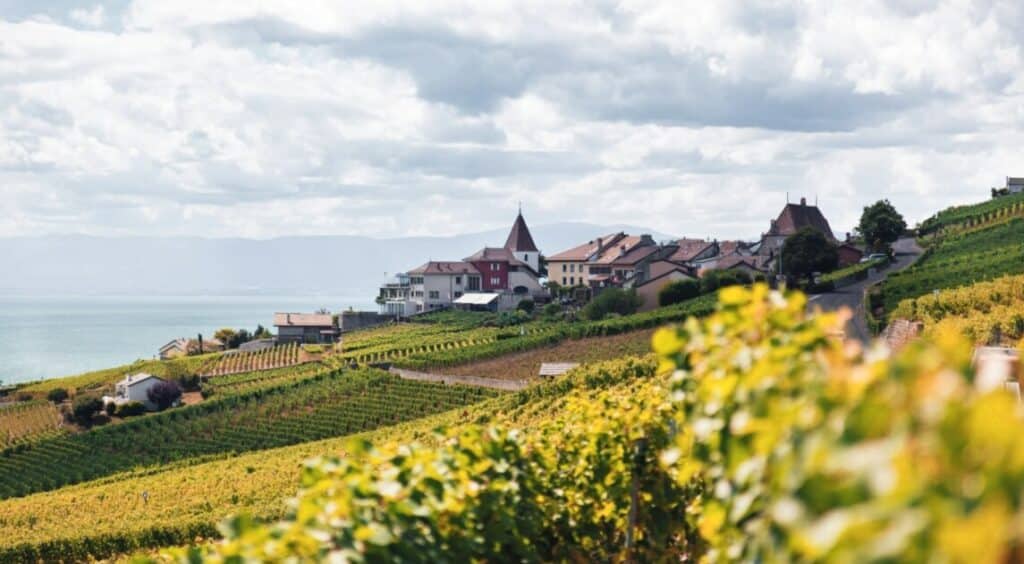 Retirement taxes in Switzerland
Taxes and required insurance must be paid by retirees coming to Switzerland. Residents are required to pay income tax, which is deducted from their pension on a regular basis. You may also be forced to refund the money to renew your residence permit each period, depending on municipal restrictions.
Social Security benefits
A bilateral agreement exists between the US and Switzerland. This implies you can take your American pension with you to your new nation. You must fill out an application and submit it to the most recent compensation office you visited. They will submit it for approval in the United States.
Your pension will be sent to a Swiss bank each month once it has been approved. It should be noted that income tax will be paid by this fund. It's a tiny amount to pay for the convenience of retiring in the mountains.
Inheritance and gift taxes
When you die as a resident of a canton in Switzerland, the local government will charge you an inheritance tax. However, if the donor is not a Swiss national, this law does not apply.
Cost of retiring in Switzerland
In Switzerland, the majority of pensioners believe their pension will be sufficient to pay their cost of living as they grow older. A single person in the United States will almost certainly need a million dollars to retire for thirty years or more. A person who lives modestly, on the other hand, can get by on $800,000 or less for the same amount of time.
The most straightforward approach to protect this money is to save for decades as part of a pension plan at a high-paying job.
Retirement saving advice
The best retirement saving advice is to figure out how much money you'll need decades ahead of time. You already have an approximate estimate thanks to this post.
Your retirement income may be aided by Social Security policies. Look into any retirement or pension plans offered by your work. Ask questions, do some research, and see whether that tool is something you could use.
If at all feasible, save money. Try not to touch your retirement fund if you have one. Nothing will be able to stop you when you're ready to visit Switzerland if you save a dollar at a time.
Conclusion
I hope that this article has shed some light on how and why people choose to retire in the Swiss Alps. Between outstanding healthcare, economic prosperity, and natural beauty, the country has a lot to offer. Examine your options and budget carefully before making an investment in a bright future in Switzerland.
Pained by financial indecision? Want to invest with Adam?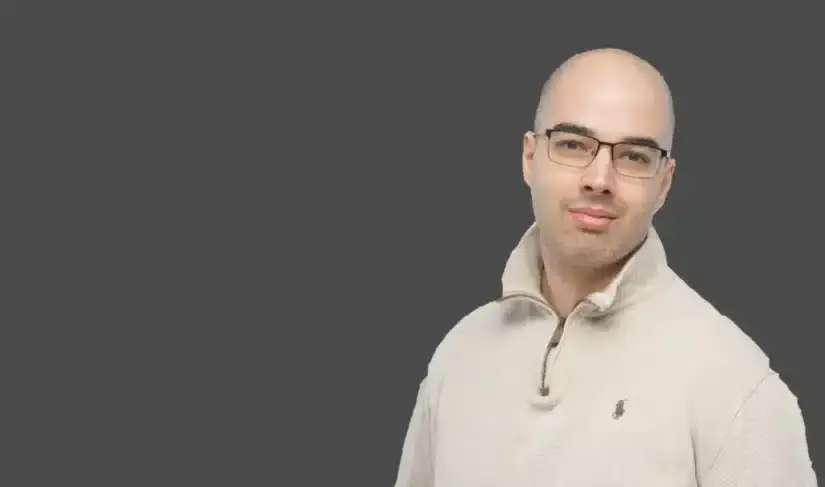 Adam is an internationally recognised author on financial matters, with over 694.5 million answer views on Quora.com, a widely sold book on Amazon, and a contributor on Forbes.