Lately I have discussed the ways such as how to get your money out of China, and in this article, we will talk about sending money out of Taiwan.
A lot of emigrants send money abroad to invest, buy a house or payment of bills, and this article will explain some of the best ways to do this.
If you are looking for portable investment solutions adapted to the expats in which I specialize, you can contact me in this form or use the Whatsapp function below.
In most cases, an emigrant makes sense to invest in life during a life abroad, unlike sending money home to buy houses and investments in a native country.
This is for taxes and other reasons. In some cases, governments, such as the British government, may even classify you as tax residents at the local level if you increase your "connections" with the country.
Introduction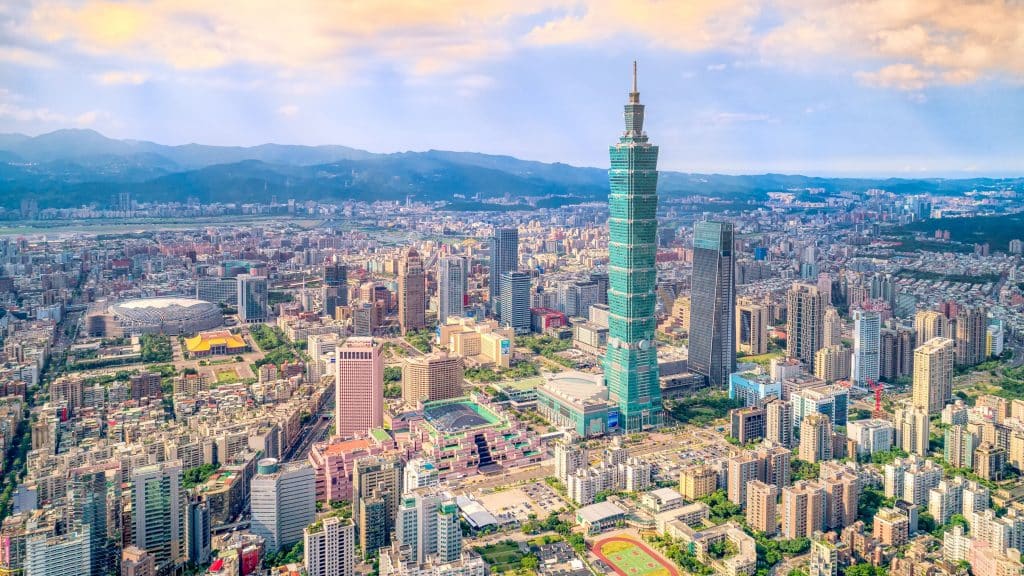 Taiwan is an island off the coast of mainland China with one of the highest densities of the population in the world. The expanses moving to Taiwan will notice that it is extremely mountainous, where the highest peak in north -eastern Asia is located and has many natural reserves and hot springs.
Life in Taiwan as an expat
Taiwan has ultramodern cities, which still strongly support the traditional Chinese culture, at the same time covering capitalist business culture, which turns to Western emigrants. As a result, many newcomers believe that lifestyle in Taiwan is very convenient, since the goods are easily accessible, and public transport and healthcare are excellent. The main sectors of Taiwan include electronics, industrial processing, as well as information and communication technologies.
Expats who want to work in these industries should be highly qualified, since Taiwanese companies, as a rule, hire qualified local workers. In this regard, the expanses seeking to work in Taiwan tend to move to a country from an international company.
Otherwise, many young residents of the West move to Taiwan to teach English. Taiwanese are very friendly, useful and gracious people. As a rule, they become struggling so that visitors feel at ease. They are proud that they are good masters. Emigrants can ask a stranger about directions and ultimately are personally accompanied, and then invited home for dinner. The language barrier is not an obstacle to this hospitality and willingness to help, as many locals can speak English.
Reasons Taiwan is a good place for an expat
• The cost of living is relatively low (compared to neighboring countries such as Japan, China and/or Korea).
• Delicious food is affordable and available around the clock. It's never too far from the local market. There are convenience stores almost everywhere.
• Taiwan is known for gender equality – women are treated fairly and have no problem getting promoted. Women's rights are taken seriously.
• Taiwan is known as a very friendly country among the other Asian countries. Although not all Taiwanese speak English, most of them are friendly, welcoming and willing to help others. Travelers, expats and all the visitors tend to feel welcomed there.
• Much attention is paid to education. There are several world-class universities in the country's major cities, and there are even courses in English. Tuition is relatively cheap (by western standards) and a range of grants, scholarships and loans are available for international students.
• Taiwan offers stunning and diverse natural scenery – despite being a small country, it is full of rivers, mountains and plains to explore. Since Taiwan is located on the border of a large tectonic plate, it is an interesting place for geologists and explorers.
• Taiwan has a good medical system and everyone has the right to receive medical care; many procedures and medical procedures (including those for plastic/cosmetic purposes) are affordable.
In everyday life, many of us often face the need to transport money abroad or get money from there. They can be transferred to the supplier, a partner, a child studying abroad, parents or urgent transfers in case of unforeseen circumstances during the absence.
In any case, the money transfer should be completed quickly and as profitably as possible. How to do this and what options are the most convenient and safe?
How to transfer money abroad to a person? Today there are several ways to transfer money abroad.
And even if there is experience in such operations, the choice of the method still needs to be approached.
Firstly, this will save you from unnecessary expenses for the commission. Secondly, this will significantly save the transfer time. Thirdly, this will give a guarantee of safety of sending funds.
Thus, the following methods of transferring money abroad are popular today: to a person:
• bank transfer;
• transmission using electronic payment systems;
• transfer using international money transfers.
Banking transfer is one of the most common methods for sending money abroad today.
This is due to the trust of citizens in banking structures, as well as with the habit of conducting cash transactions through banks. There are several ways to transfer money through the bank:
• from the account to the account;
• from card to card;
• from card to account;
• from the account to the card.
There are many methods of transferring money from the country to B, and now in this article our goal is Taiwan, officially Chinese.
This Asian country is a neighbor of many influential countries such as the Philippines, Japan or the PRC. Taiwan is very popular among many emigrants, students and business people, and very often it is necessary to transfer money from the border to Taiwan and vice versa.
As a rule, the transfer of money from one country to another is a very common thing today. Here, in this article, you can find potential and practical options for the quick transfer of money, wherever you are, or how to get money from the border, if you are in Taiwan, without any problems, so let's start.
Sending money from Taiwan
Transfers through local banks
As mentioned above, one of the most popular options for sending money from one country to another uses the services offered by local banks. This can be done in the banking department or via Internet banking.
Typically, transfers from an account in the account are used by those citizens who constantly make transfers or payments abroad.
For such a transfer, you must open a bank account. It opens in the nearest bank decoration, as a rule, for free or for a small amount. The transfer can be made in the branch of a credit institution. To do this, you need:
• indicate the name of the receiving bank and its address;
• indicate the full name and information about the payroll account;
• indicate the full name and data of the sender account;
• indicate the transfer amount and currency.
The amount is usually credited to the beneficiary account within one to five working days.
If it is necessary to convert the currency, the commission will be charged for this operation (as a result, the addressee may receive a smaller amount). But this option is expensive, and no one will use it, of course, if this is not an urgent case.
However, when transferring from the account to the card, the procedure remains the same, however, when paying, you must indicate the information about the account of the bank card card.
The transmission algorithm from the card to the account is similar. The only difference is that instead of the card number, you must indicate the account data. The transmission operation itself can be performed in several ways:
In the branch of the bank. You can also transfer money abroad using a cashier in the banking department. To do this, you need to have with you:
• passport;
• the details of your account (or card) and account (or card) of the recipient.
Before the delivery of funds, you must replenish your account, as well as inform the bank employee about receiving the recipient of payment. The specialist will fill the forms that must be signed.
When transferring in the banking department, you need to immediately clarify the problem of the commission. In some banks, it must be paid separately and in advance, while in others it can be deducted from the transfer amount. The receipt of money to the recipient occurs within one to five working days.
Via the Internet banking. This procedure is convenient because money transfers abroad can be completed without leaving home. To do this, for a small fee, you need to connect the Internet banking service and check the hotline of the credit institution about the possibility of transferring money abroad.
Yes, this is definitely a good option for transferring money from Taiwan, but sometimes a request for bank details of the recipient can take time, and usually people are looking for a simpler and easier way to send money. In this case, let's try to find out about bank transfer.
Wire transfers
To determine the best supplier for your needs when sending money from Taiwan, the main things that you must consider is the current TWD – the country's exchange rate, the time required to provide funds, and the level of the commission that you will pay when transferring.
If you are looking for the best combination of price, speed and reliability, use the online translation service when delivering from Taiwan.
There are many reasons why people send money on the Internet, and it is important to make sure that you get a big deal.
Perhaps you want to send money to your family life abroad, or you need to quickly and easily make a company's payment in Taiwan, but regardless of the reason you transfer funds, you must always compare suppliers of money transfers.
Before transferring to another country, you should think about how quickly you will need your money to arrive in Taiwan and how much you are ready to pay.
As a rule, when translating from Taiwan, consider the following:
• The size of your program
• Payment method you are going to use
• The method of canceling the recipient
• Transmission time
• Supplier of money transfers that you use
Companies of online money transfer, as a rule, provide the fastest way to send money from Taiwan, especially those that use the P2P system, where the senders and recipients correspond to real -time.
There are many online transfer companies offering their services, you can search, compare it, read reviews of previous customers and after that select the company that you want to use in your future translations.
Before sending money to the desired country from Taiwan, you must consider the following:
• The amount you want to transfer: it is likely that the more money you send, the more cost you will receive. This is due to the fact that any fixed fee is a lower percentage of your transfer amount, as well as because many suppliers allow you to agree on higher brands of the exchange rate when sending large sums.
• The margin of the exchange rate: suppliers of money transfers charge a small percentage above the average exchange rate on the market for income. Make sure you have found a supplier with the lowest margin so that your money reaches the alleged recipient.
• Hidden commissions and fees. Before sending money, make sure that the supplier you use does not charge any hidden fees. Our reviews and comparisons will tell you how much you will be charged with each provider.
• Discounts and offers. Various companies will offer various benefits when sending money on the Internet, so it is useful to look at them and see if any companies have any particularly convincing transactions.
Wise (former TransferWise)
Presenting you one of the suppliers, this is an international system of money transfers with which you can send money at a foreign exchange rate, and the recipient will receive an amount at the foreign exchange rate of his country.
And, of course, this is one of the most convenient ways to send money to any place on this planet, this service is called a translation.
This will help you transfer your money, find a suitable exchange rate and not lose a lot of money, as you use other banking or transfer services.
Wise, unlike many of its competitors, gives you crystal clear information about how many fees you pay before the transfer.
Fire transfer companies can often try to hide the fees and margin of the exchange rate from the user, providing Wise breathing of fresh air. Wise offers accounts for ordinary users sending others and business records with additional functions such as Xero integration.
When it comes to online transfers, you will be surprised if knowledge, such as Moneygram and Western Union, offer the best prices, but keep in mind that other online companies can offer more profitable transactions than the translation.
If you often go abroad or get payments in foreign currency, be sure to read the fact that your account without borders without borders is to find out if it corresponds to your needs.
While you are sending a new Taiwanese dollar, wise boards for transfer remain the same, regardless of which country you are sending from. The fees are determined as follows:
• Quantity. The more money you send, the higher your commissions. This is due to the fact that the commission is based on a predetermined percentage. Each currency uses a different percentage.
• Payment method. You can pay using the ACH bank account, bank transfer, debit or credit card – each uses another fee depending on the amount you send, but the percentage, as a rule, will be the same, regardless of how much you send.
• Location. The same table should be used for transfers sent from different places, but this can change if you travel abroad and send money from other countries.
Wise offers you 6 simple steps:
• Register for free. Register online or in their application for free. All you need is an email address or Google or Facebook account.
• Select the amount for sending. Fill in the amount you want to send. They will show you their fees in advance and tell you when your money arrives.
• Add bank data of the recipient. Fill in the details of the bank account of your recipient. If you do not know their data, the service can request it for you.
• Confirm your identity. For some currencies or for large translations, they need a photograph of your identifier. This helps to save your money safe.
• Pay for your transfer. Send your money with a bank transfer or debit or credit card.
This is all, the rest will be completed by them. You can track your transfer in your account, and the company will inform your recipient that it will appear.
How long does it take to transfer your money through Wise?
The speed of transmission wise transmission depends on how much you are ready to pay when sending a transfer.
The fastest option is instant – if you use a credit or debit card, you will pay more commissions, but your money can go directly to the recipient's bank account. Your credit card can charge an additional fee for cash, which further increases the cost of your transfer.
The cheapest option – up to four business days – payment of ACH using your bank account to pay for the transfer, as a rule, the cheapest way to send money through the transfer, but almost always the slowest. Transfer Wise usually receives money within two days and two more days to transfer the fund to the recipient's bank account.
Sending money to Taiwan
In fact, the options do not differ, regardless of whether you send money to Taiwan or Taiwan, you can still use your local banks, use suppliers of international money transfers and money transfers.
Often people choose suppliers of money transfers because they offer some of the most economical transfers, since they trade only foreign currencies. The recipient will also have many ways to get money, such as a mobile wallet or delivery of a house.
Thus, international money transfers allow you to send money to the recipient in Taiwan, exchanging money for new Taiwanese dollars.
But how to compare transfer companies?
• Exchange courses. Compare the exchange rates offered by each supplier to see if you can get a bet close to market value.
• Transfer fee. Lower fees are usually better, but perhaps you should pay a higher fee if it means that you get the best exchange rate.
• Transmission methods. How you place your order. You will need to visit the agent's office, or can you complete the deal without leaving your own home?
• Time of turnover. If the recipient does not require funds, select a supplier who can transfer cash on the same day.
• The minimum transfer amount. If you need to send a small amount, make sure that the money transfer company has not set the minimum amount.
• Pickup methods. Your recipient can transfer his funds directly to his bank account, or they may have to visit the agent's office to raise money.
• Customer service. The opportunity to contact the company with which you send money by phone, e -mail or online support is key if you have problems with the translation.
On the documentation for sending and receiving money
To track your receipts is not just a good idea, this is usually the only way to transfer your money. To send and receive money, you need different documents:
Documents for sending money
• Full name of the recipient. Make sure that this name corresponds to the name on the identifier, which the recipient will use to receive money.
• The full name of the sender. Many companies require a personality certificate with a photograph to send money. In addition, the recipient may have to provide your full name in order to get a program.
• Information about your bank account or on the cash receipt site. Depending on how you send money, you may need information about the recipient's bank account.
• An identification number. This is almost always in the check, do not lose it.
• Documents for receiving money
• Government identification card. The name on your identifier must correspond to the name given by the sender.
• Sender's name. Some transfers require you to recognize the sender's contact information to confirm the program.
• An identification number. Recipients must submit tracking number upon receipt of cash from the agent.
World Remit
Let's talk about another international supplier of money transfers, which is quite popular.
One of these organizations that claims to offer the "best way to send money" abroad is a world translation. The platform allows you to send money abroad with the pressing of the button through your bank account. In some cases, you can even use your debit or credit card.
If you think about using World Remit for international money transfers, we recommend reading our complex review. Let's start exploring everything, starting with how the platform, fees, payment methods, transfer time and much more are working.
Since its founding in 2010, World Remit has served more than 4 million customers in more than 90 different currencies. According to World Remit experts, 90% of international transfers that they perform are completed within a few minutes.
In addition, 70% of mobile transfers have an average transaction processing time for only 3 minutes. World Remit makes a transfer much faster than traditional banking transfers or regular bank transfers.
World Remit has an extensive banking network in many countries. This not only leads to fast gear, but also cheaper from work in several currencies. This is due to the fact that, in contrast to traditional suppliers of money transfers, world translation partners already own the currency in which you want to make a transaction.
When it comes to paying for the transfer, you have several options. If you choose a bank transfer, you will need to transfer funds directly into specific accounts provided by World REMIT. Then they send money to the recipient through an international network of partner banks.
As an alternative, you can also pay for the transfer using a debit or credit card or even a prepaid card. If this is not enough, the World Remit is also accepted by Apple Pay, Android Pay and Sofort.
World Remit also works in Taiwan, and before payment you will be presented all the necessary information related to your transfer.
This will include a fee for a transfer, exchange rate and the estimated transfer time. The bets offered to you are valid only within 24 hours, so you need to make sure that you transfer funds during this period. So, now that you know how World Remit Payment System works.
There are millions of options for sending money from Taiwan and Taiwan, wherever you are.
There is a different duration, the recipient can receive money in 3 minutes and after 5 days, and it already depends on you.
You can use your local banking services, send money from the nearest branch or from your phone, you can use online chips, money transfers and, of course, the best international money transfers, such as cash grams, a wise or world transfer.
Conclusion
Getting money in Taiwan is much easier than China and some other places. Nevertheless, the challenges are reminiscent, and it makes sense to try to invest as expats during the expansion, and not send money home.
For the share of lions, emigrants, with some noticeable exceptions, such as America, to invest more effectively abroad, being expat, unlike sending money home to buy a house or invest.
Pained by financial indecision? Want to invest with Adam?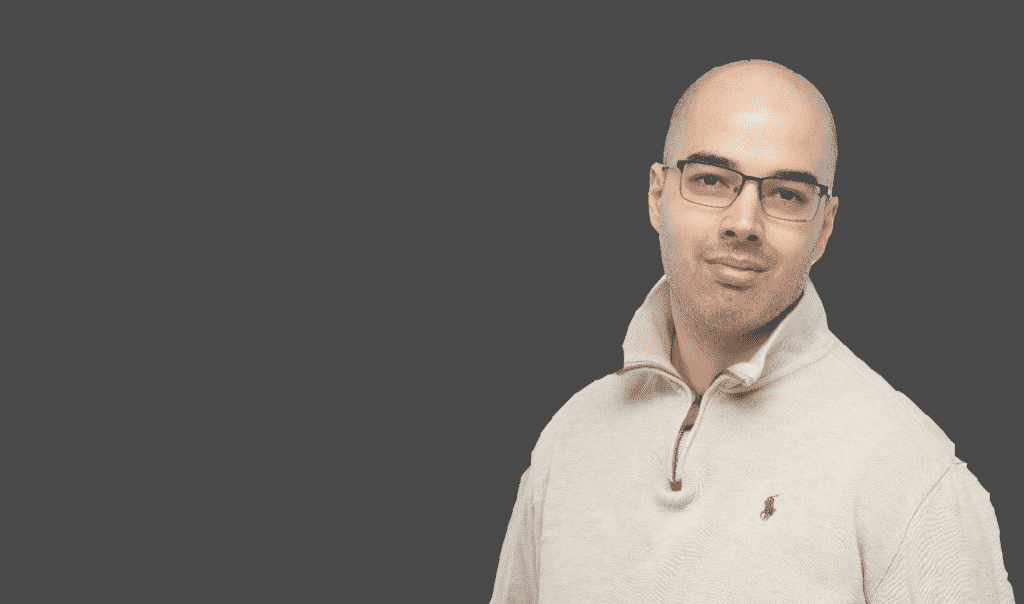 Adam is an internationally recognised author on financial matters, with over 543.4 million answers views on Quora.com and a widely sold book on Amazon and a contributor on Forbes.