After writing a review of Western Union, Skrill money and asking whether MoneyGram is safe, this article will look at Tesco Bank Travel Money.
Is it a good option for exchanging money or do better options exist in the UK?
If you have any questions you can contact me using this form.
Introduction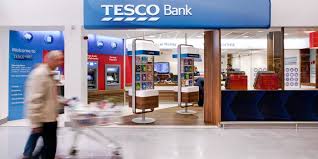 If you're planning a pause on your everyday life, a vacation can be a great option, but there are a few things that you definitely need to decide ahead of time.
Your passport, insurance, and flight tickets are essential for sure, but you have to save money if you also organize your travel money before departure.
Tesco offers travel money services provided through its banking division, including foreign exchange and travel money cards. Here is what we are going to talk about in this article.
You can either order cash in advance for delivery or collection, or call the branch with a money transfer agency. If you are thinking about your options, it is helpful to know how much commission Tesco may charge on your travel expenses.
Make sure you compare them to other providers to get the best deal available, and especially look at the suggested exchange rate for your particular currency pair.
It's obvious these words can be not understandable for people who hear the name of Tesco for the first time, so continue reading to find out what is Tesco, what services does it offer and how it can be useful for you.
For those who are already acquainted with Tesco, don't hurry to close the tab, you'll also find some new and helpful information, which will definitely help you decide if you need this service or not, so let's go.
Tesco Bank Travel Money Overview
Tesco Bank Travel Money is a currency exchange provider offering services in foreign currencies. Being a part of the largest supermarket chain in the UK, Tesco Bank is widely available with over 360 in-store money exchange points and pre-order options in over 550 Tesco stores.
They have a minimum order amount of £ 50 and a maximum order amount of £ 2,500. You can exchange money for over 120 currencies. Tesco's travel money is provided through a partnership with Travelex.
Tesco, along with many other supermarkets, has joined the banking market. You can also use them to buy and sell travel money.
However, any prospective traveler should keep in mind that while the traditional way of getting money to travel is good and good, there are a number of digital applications that can make the process easier.
These include Starling, Revolut and N26. However, for the best way to get money for your trip with Tesco, all the information you can find below.
Pros:
Wide availability across the UK, about 500 stores
A wider range of currency exchange services
Tesco money services are safe, secure and guaranteed
Partner with MoneyGram, which means money transfers are also available
No fees over £ 500
7 currencies while withdrawing from ATMs
Cons:
Exchange rates can be considerably more expensive than the exchange rates from other providers
Home delivery time can be longer (up to 5 days)
ATM withdrawal fee
How does Tesco Bank work?
Tesco via its Tesco Bank offers several different ways to get holiday cash or prepaid travel money card. You can order the currency in advance for collection or home delivery, or simply call the money transfer bureau in the Tesco store if there is one nearby. Let's discuss each option:
Click and collect foreign currency
You can order foreign currency online and collect it later from one of Tesco's money transfer bureaus or from the customer service at your local branch.
There are over 300 money transfer bureaus throughout the country, as well as 100 more stores that offer payment through customer service.
If you are ordering Euros or US Dollars, they may be ready the next business day if you place your order before 2 PM, and for other currencies, preparation can take up to 5 days.
Home delivery of foreign currency
If it is inconvenient to receive foreign currency in a store, you can order it at your home address. It can also be a faster service, as all currencies arrive the next business day, provided they were ordered before 2 PM Monday through Thursday.
However, these orders cannot be changed or canceled once they have been placed, and you will need to make sure someone at home signs for the delivery when it arrives. If your order value is less than £ 500, there is a £ 4 fee, but if you order over £ 500 you do not need to pay for shipping.
About 550 Tesco stores have their own money transfer agencies offering on-site currency exchange and roadmap sales.
It is good to know that the exchange rates offered by Tesco differ from store to store, and online exchange rates may be different again. If you decide to buy holiday money from Tesco, make sure that you are happy with the proposed rate.
Cash Passport travel prepaid multicurrency card
Tesco offers travel money that you have to buy in a store at the Tesco Road Money Bureau, which is the 'Cash Passport' card. You can load up to seven currencies onto your card, including Euros, US dollars, British pounds, South African rand, Australian dollars, Canadian dollars and New Zealand dollars.
You can use it for ATM withdrawals or everyday expenses while traveling. Tesco Bank does not charge a fee for foreign purchases, although there is a 2% fee when using the card in the UK. The travel money card can only be obtained from a Tesco Bank branch.
Pricing
In most cases, Tesco Bank makes money on the difference between the "base" interbank exchange rate and the exchange rate they charge you. However, some services, such as international money transfers, are subject to additional fees.
Tesco Bank provides a price match guarantee for orders from the local exchange office. This does not apply to online orders. Here's what Tesco Bank has to say about their price guarantee:
"If, on the same day, you find the best exchange rate offered by another provider within three miles of your chosen Tesco Travel Money Bureau, we will match it. Price matching only applies in-store on a consistent basis for sale transactions and does not apply to any exchange rate advertised online or over the phone. It is not available in combination with other offers. We reserve the right to check the speed and 3 mile distance you found." – Tesco Bank
Now let's become acquainted with more details about the Tesco fee and commission structure.
Tesco does not charge an explicit commission or exchange fee, however, you may find that there's a markup added to the real exchange rate.
Home delivery of travel money will cost you £ 3.9 for orders up to £500. No fees for orders over £500 as already mentioned.
With Tesco order cancellation is also available. Unless you cancel less than 24 hours before the collection date, you will then be charged a late cancelation fee of £10
Actually while withdrawing money with Tesco, you'll be required to pay fees, which depend on the currency being withdrawn. About the precise fee amounts we will talk below.
About fees charged by banks
When transferring money to another account, banks may charge certain fees. These fees are outside the control of Tesco Bank Travel Money. Circumstances under which banks may charge additional fees include:
Electronic transfers to the accounts of the sender or recipient or from the accounts of the sender or recipient
Transfers sent via SWIFT or some other bank protocols
Receiving banks charge a fee for receiving the transfer
Intermediary banks charge a fee for processing money in transit
These fees may mean that the recipient receives less money than indicated in Tesco Bank Travel Money due to circumstances beyond Tesco Bank Travel Money's control.
Tesco Bank Travel Money card fees
Tesco Bank does not charge a commission for overseas purchases, although there is a 2% commission charged when using the card in the UK.
The following fees apply for ATM withdrawals: € 1.75 in the EU, £ 1.50, $ 2.30, AU $ 2.30, C $ 2.40, NZ $ 3.00, AU $ 20. Some ATM operators charge additional fees.
There may be other fees associated with the travel money card, you can get detailed information on these fees from a Tesco Bank branch. Tesco Bank branches will also provide details of any limits applicable to your travel money.
About the partnership of MoneyGram and Tesco Bank
Tesco Bank allows you to send money to an international account so you can make a payment or deposit money to your family or friends.
Tesco Bank partners with MoneyGram. This means that you can send money to over 200 countries around the world. MoneyGram cannot be used for business transactions.
You can send money through the MoneyGram app or pay with a debit card or cash at a Tesco Bank branch.
Beneficiaries can receive money into their bank account, transfer it to a mobile wallet, or receive it in cash at a MoneyGram dealership. Money transfers can take from a few minutes to a couple of business days. You can also collect 50 Tesco Clubcard points every time you send £ 50 or more.
More about the exchange rate you get with Tesco
If you're buying travel money through Tesco, it's a good idea to do a little research before deciding whether to order currency online or in a store.
Online exchange rates differ from usual exchange rates at transferring agencies and may also vary from store to store. Store rates are not displayed online and cannot be checked without calling local offices.
Once you've found the best exchange rate Tesco offers, you'll want to make sure it's fair. This is easily done by comparing the Tesco exchange rate to the market average exchange rate.
While exchange rates do vary and rise and fall all the time based on market changes, your reference rate should always be the current market average. This is the only real exchange rate you will find if you Google your currency pair or use an online currency converter.
Compare the Tesco rate with the average market rate for your pair to determine the markup or spread that may have been added to the rate.
Banks and exchange offices often add it to the real exchange rate to increase their profits. It is opaque and therefore difficult to know if you are getting a fair deal or not.
However, you can find a service that offers currency exchange at mid-market rates, with a small prepayment if you know how.
A great option if you are looking to exchange your pounds sterling for holiday money is to open a borderless multicurrency account with TransferWise. You can exchange your pounds to any of over 40 different currencies using the real exchange rate, and withdraw local currency from an ATM while traveling or spend using a linked debit card. More on this – and other tips for preventing unfair currency exchange fees – in a moment.
More about the multicurrency card
So you already know that Tesco offers a multi-currency card called Cash Passport. It is a prepaid currency card that allows you to load up to 7 different currencies onto it before you travel and then withdraw money from ATMs or use your roadmap for your daily expenses in shops and restaurants.
It is important to note that you can only obtain a Tesco Tourist Card by visiting a Tesco branch with a travel agency.
Travel money cards are popular because they are convenient, but are often considered safer than using a credit or debit card abroad.
This is because the prepaid currency card only stores the money you load onto it and is not linked to your main bank account. This way, even if you lose your card and PIN, thieves will never be able to access your regular bank account.
However, when using the Tesco travel money, there are fees for various services, including ATM withdrawals, about what you already learned.
One unfair cost that you really don't want to get into when using your credit, debit or road card abroad is Dynamic Currency Conversion (DCC).
What is it? DCC is a common headache for travelers, and while banks and merchants offer this service to their customers, it could mean you are paying a lot more than you need to buy overseas.
DCC is where you are asked if you want to be charged in your local currency when buying or withdrawing from an ATM, rather than your local currency.
The catch here is that if you say you want to be charged in your local currency, the exchange rate is usually poor and you may also face high fees. Avoid unnecessary costs by always requesting payment in your local currency.
Getting a borderless account and linked debit card is completely free and does not require a minimum balance.
You don't have to go to a Tesco travel agency to get your card and bill, which will save you time, and thanks to the low fees and great exchange rate, you can usually save money as well.
Getting money for the trip is never the most enjoyable part of your vacation. But without prior research, you may find that it costs a lot more than you need to get money for the expenses.
Spend some time ahead of time researching the best travel money options for you and more in your pocket to spend while you're away.
Customer satisfaction
Tesco Bank Money scored a very low customer satisfaction score on Trustpilot, scoring just 1.4 out of 5 in over 600 reviews. 11% of reviews were "excellent" or "great," compared to 88% of reviews that said they were "bad" or "bad."
Please note that these reviews were for all Tesco Bank Money, not just travel money or currencies or online transfers abroad.
Now let's see some of the real both positive and negative reviews and see what bothered the customers and why they are not satisfied.
5 star review
"I've just used Tesco Travel Money for the first time. I will only deal with financial institutions that are FCA registered and authorized which Tesco's are. Their rate was a little lower than some companies but that's a small price to pay for security. All I can say is that their service is excellent. I ordered Friday morning and the money was delivered to my home on Saturday morning at no extra cost. I was able to pay using my Tesco Credit Card without any transaction fees. Brilliant service, thank you very much Tesco." – Customer
2 star review
"I have twice bought US dollars from click and collect. They arrived when they said both times. But both times I was given large bills $100 and $50. Not many places in the US accept these due to the chances of forgery, much like our higher value notes here. There is no option to select the denomination you want. Until this is an option or I know I will get $20 bills or less I will no longer use this service. This time I've come back with $200 in notes I couldn't spend so I'll see if they'll let me change back to pounds like they say they do." – Customer
1 star review
"Ordered travel money online. Had approximately £35 worth of travel money missing from my order, Tesco investigated this and found no discrepancies and refused to give my money back leaving me £35 out of pocket after trusting them to do their jobs correctly. Do not use them. Go to a trusted travel exchange." – Customer
As you can see, the same service can make happy someone and sad another one. Yes the exchange rate is the main source of revenues, that's why sometimes the fees can be higher, but anyways Tesco is one of the leading travel money providers in the financial industry.
Pros & Cons of travel money cards
Here are some significant advantages and disadvantages that can be provoked by travel money cards.
Pros
Cash can be stolen. When traveling abroad, the last thing you can do is steal your international money. Using a travel money card means you only need to worry about one card, not wads of cash.
Multiple currencies. All good travel cards can store multiple currencies at once. This is great if you are traveling to several countries with different currencies.
Reserve card. Most travel money card come with a backup card that you can activate if your primary card is stolen. Just remember to store your backup card in another bag!
Your savings are safe. When using the card, you will not be spending money from your regular account, but from another. This means you can keep your spending under control and if your card is stolen, you don't need to worry about thieves gaining access to your savings account.
Cons
Exchange rate lock. This one may also be on the pro list. Being able to lock in the exchange rate when transferring to a card can save you a little money if the rate goes up, but if it improves, you miss out on the savings.
Fees. When using the travel card, you will be charged a certain fee, but the amount of costs may vary. Some cards charge a one-time transfer fee, others charge more. Make sure to read all terms and conditions before choosing a card.
Reboot Delay. On some cards, the delay between transfer and access to funds is up to three days. This can cause some problems if you have unforeseen expenses while traveling.
You may need cash. In some places you can go, you can only get cash from small shops or markets. Before traveling, be sure to study this problem so as not to get into an unpleasant situation!
Here they are, some really helpful pros and cons that can assist you in further decisions, to choose if you need any travel money card, and which one of the available companies will be a good match for you.
Further Reading
The article below looks at Small World Money Transfer. Is this a good option for you, or do superior alternatives exist in the market?