After speaking about how to get money out of China and Taiwan, this article will speak about sending money out of Vietnam.
Many expats send money overseas to invest, buy a house or pay bills, and this article will explain some of the best ways to do that.
It will also speak about the opposite case – sending money to Taiwan.
If you are looking for portable expat tailored investment solutions, which is what I specialise in, you can contact me on this form, or use the WhatsApp function.
In most cases, it makes sense for expats to invest money whilst living overseas, as opposed to sending money home to buy houses and investments in the home country.
This is for tax and other reasons. In some cases, governments such as the British Government, could even classify you as tax resident locally, if you increase your "ties" to the country.
Introduction


It is getting easier to transfer money to friends, relatives in another city or business partner in another country. Banks are developing dedicated applications, and new remittance companies are opening offices around the world. Which is more profitable than bank transfer or Wester Union? What other payment systems can I use?
Transferring money quickly and without problems to Vietnam and back is an art. Vietnamese stories adapted the epigraph to suit themselves and their new theme. 
Vietnam's economic system is transparent, understandable and logical, but while you are in the status of an observer. But we are working to make everything simple for you and suggest different options of transferring money, which will be definitely useful.
So, the need to transfer money to or from Vietnam can arise for various reasons:
Purchase of residential real estate by a foreigner
Remote work and salary
Financial assistance (in both directions)
Millions of purposes
Each tourist has his own horror story on the topic "How I transferred money to Vietnam". But even worse is its reverse version. Let's learn the most popular and guaranteed ways with Vietnamese stories.
Money transfers – what are the most convenient ways?
Previously, to transfer money, you had to go to the post office and fill out a receipt. In this case, the recipient had to wait parcels from 3 days to several weeks.
Today, thanks to electronic payment systems, a money transfer operation will take a few minutes. At the same time, funds can be transferred to the recipient's account very quickly: from several minutes to several hours.
The sender can use different methods to transfer money:
you can transfer money via mail
you can contact the bank
you can also use the help of Internet banking.
or there are some popular international money transfer companies
All these methods transfer your money to the addressee at different speeds and at different rates. Your choice will depend on such parameters as the amount of the transfer, the destination and the time during which you want to send money. You can choose the payment system that suits you best.
Money transfers through banks
There is no need to open an account for this. Such transfers can only be made by individuals. The procedure is simplified and created to send money only within Vietnam.
International transfers SWIFT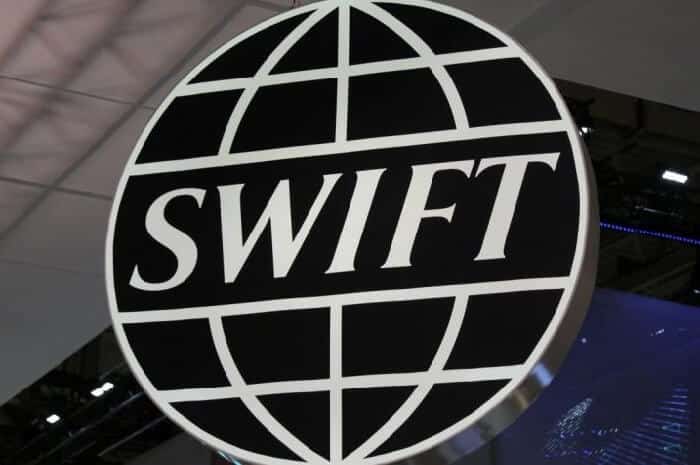 In translation, the abbreviation SWIFT means "Society for Worldwide Interbank Financial Telecommunications" and its main purpose is to transfer information and make payments in an international format.
This method can be used when sending any amount of money to any country in the world. The main thing is that the receiving bank is connected to the SWIFT system.
Transfers will take from 1 to 3 banking days
To transfer funds, both the sender and the recipient need to have active bank accounts
The sender must have an identity document with him, as well as the recipient's details
In addition, it is imperative to indicate the purpose of sending money. Such transfers are convenient if you need to urgently send money to another country – for example, pay for tuition.
Transfers from card to card within one payment system (for example VISA to VISA)
The advantage of this method of transferring money is that it is available at any time of the day, even on weekends, when banks are closed.
For this transfer, you will need an ATM or internet bank access. The card can be of both a Vietnam and a foreign bank, it is important that this card belongs to a certain payment system (for example, VISA), and you know the card number, name and surname of the recipient.
In this case, the funds will be received within 3 hours if they are VISA cards of the same bank and during the day if they are cards of different banks. But more often than not, money is received in a matter of minutes. Prices for this type of money transfer may be different, depending on the conditions of the bank.
Individual bank cardholders can transfer money through an ATM or Internet Banking portal. The recipient does not need a bank card; he simply uses the code that the sender tells him, enters it into the appropriate field in the ATM and can withdraw money.
After all these methods connected to banks, below you can find some of the best working international money transfer companies, which are both convenient to send money from and to Vietnam and help you transfer your money in a few minutes without additional information such as SWIFT code, requisites, etc.
MoneyGram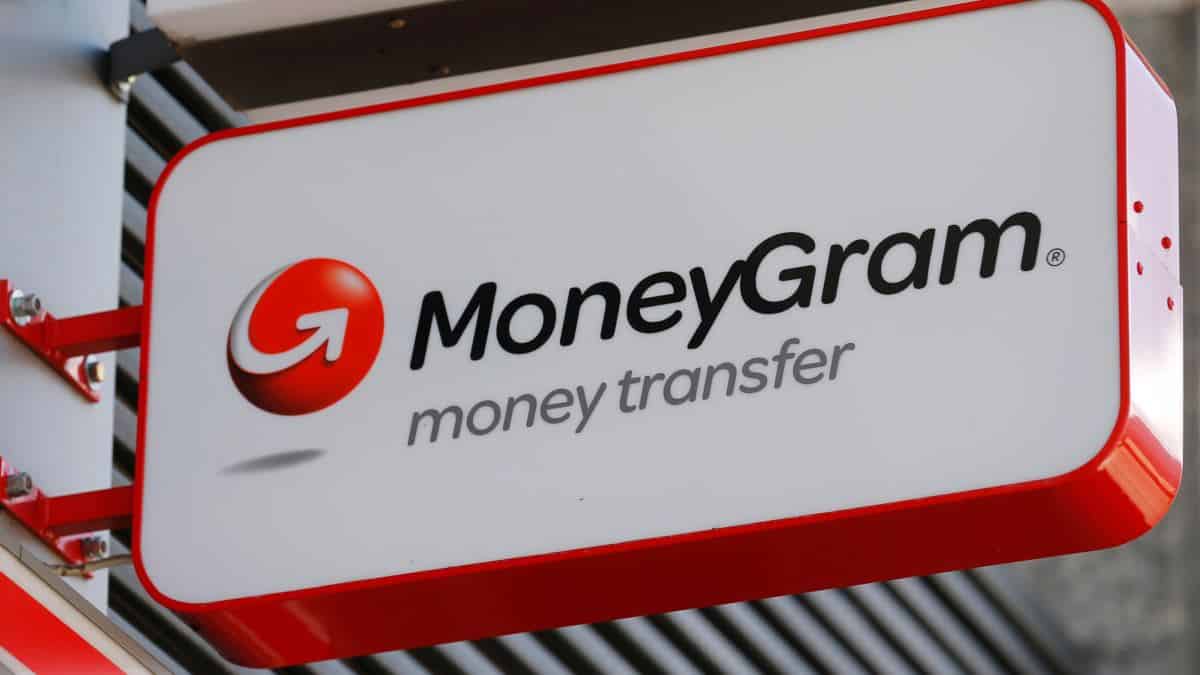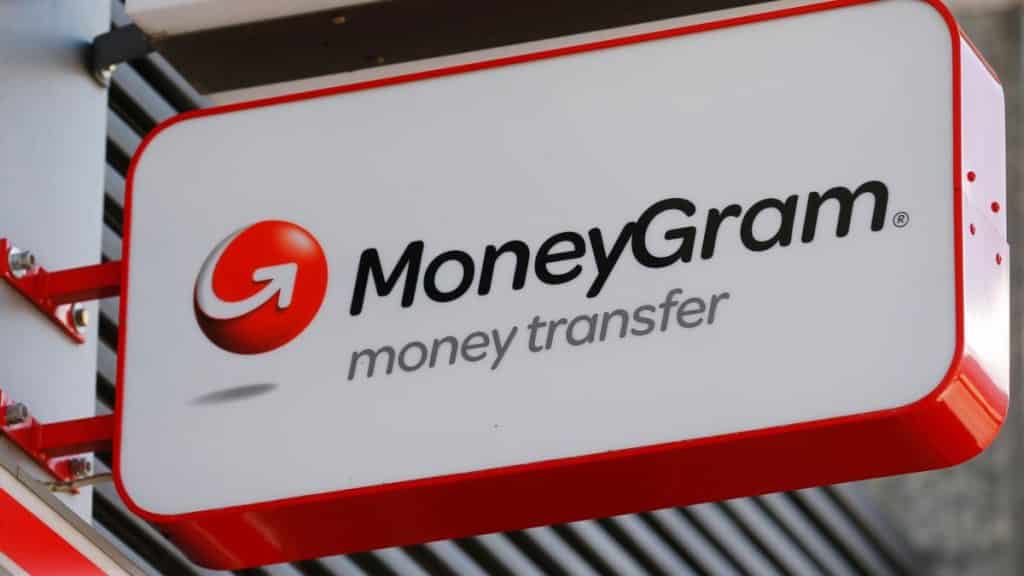 MoneyGram is the world's second largest money transfer provider and has an anticipated network of 350,000 points of sale and kiosks in over 200 countries.
It also has a full range of financing and receiving options, including cash delivery and phone reloads in a few markets. And transfers are fast: cash is usually available within minutes, while bank transfers take a few hours to many popular destinations.
But all of these features come at a price. MoneyGram was one of the most expensive transfer providers.
Also MoneyGram has a minimum transfer amount of £ 1. The maximum transfer amount is £ 5,000, so the service is most suitable for relatively small amounts.
Besides the transaction limit, there is also a cumulative limit of £ 5,000 per month. For any amounts in excess of this, you will need to contact one of MoneyGram's retail agents and arrange for a personal transfer. 
Now let's see what transferring options MoneyGram offers to its customers from Vietnam:
Send money in person
Send to a bank account
Send to mobile wallet
When you want to send money from Vietnam's MoneyGram agent location, you have to first of all find a location near you, prepare for you argent visit and here you need to have with you the following information and documents:
Your ID where applicable
Your recipient's full name matching their I.D. and their location
The amount you wish to send, plus fees
Next two steps include completing your transaction and notifying the recipient that you have sent the money.
Where applicable, complete a send form. Give the agent the completed form with applicable funds (including transaction fees). Save your receipt and share the 8-digit reference number with your recipient for pick-up.  
If you prefer transferring money to a bank account then you have to provide the following information:
Your ID
Your recipient's full name matching their ID, bank name and account number
Your recipient's location
The amount you wish to send, plus fees
Share the 8-digit reference number with your recipient and the funds will be deposited directly into their account.
If you chose the third option, which is transferring money to online wallet, you have to provide Your ID, your recipient's full name matching their ID, and their mobile number with international dial code, also the amount you wish to send, plus fees. The rest is the same, the funds will be deposited directly to the recipient's mobile wallet.
To receive money you need:
find the nearest MoneyGram branch
fill out the form in the form for receiving money, where you will need to indicate the number from the sender's receipt
submit a form and an identity document to the department employee.
Western Union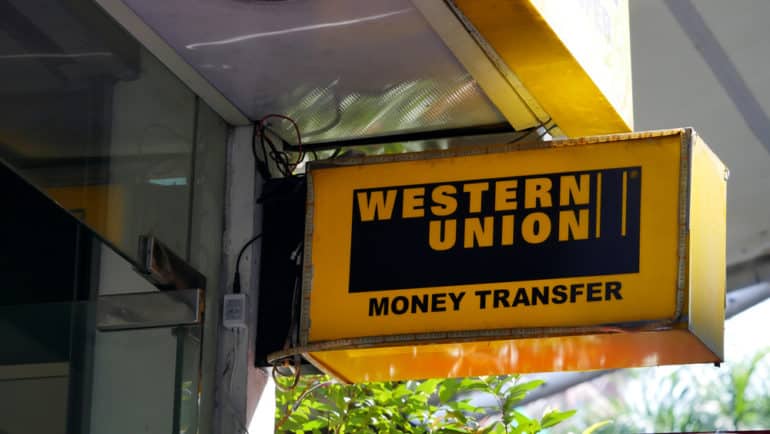 Western Union is the world's largest provider of money transfers with over 500,000 locations in over 200 countries and territories. Unlike many providers, Western Union offers both domestic and international transfers; the ability to send and receive cash abroad quickly is his specialty.
But Western Union has a complex pricing structure and the FAQ lacks guidance for some key customer situations, such as canceling a transfer before delivery. In addition, the company has failed to protect consumers in the past.
Transfers using the international system Western Union are provided with a money transfer control number, which allows you to quickly find the transfer and check its status. Money can be received in a few minutes after sending in more than 200 countries.
There are 2 options for transferring funds:
Personal visit to a Western Union branch or partner bank
Online transfer – with this method, you do not need to visit bank branches, instead you can do this through a computer or mobile phone with Internet access
You do not need to have a bank account to transfer money using Western Union. The maximum amount of transfers in bank branches is $ 7400 or the equivalent amount in the needed currency. The only drawback of the system may be that the dollar rate will be greatly overvalued, which will affect the transfer of money abroad.
After you have transferred the funds, the bank issues a receipt with a 10-digit control number. It, as well as the amount, country and city of the transfer, must be named to the recipient.
The transfer fee is paid only by the sender. In exceptional cases, fees may be charged to the recipient, for example, when the transfer is made to a legal entity.
TransferWise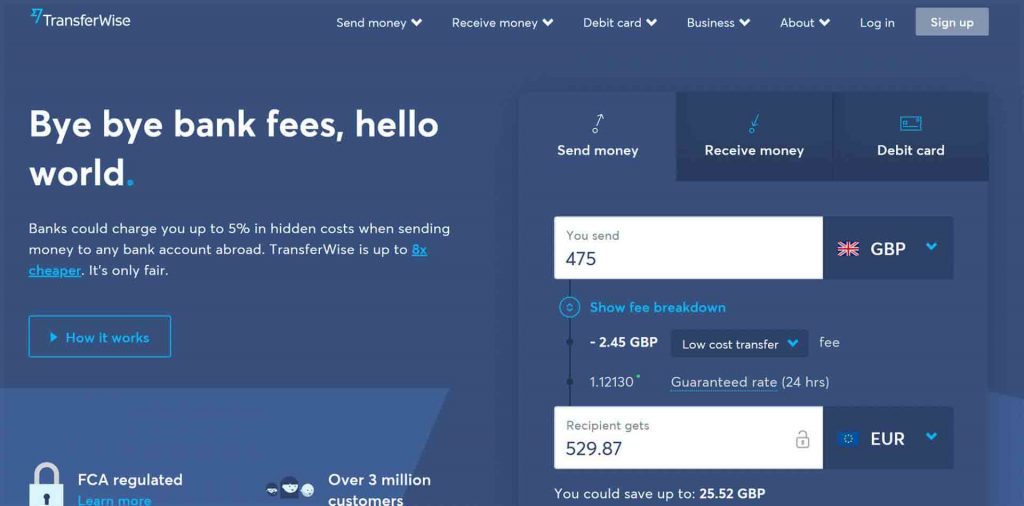 This is an Estonian company that allows you to make transfers to other countries, paying only the difference in exchange rates and a low commission. This is a great alternative to bank transfers, as the money goes to the recipient's bank card, but at the same time, you do not lose money on interest.
For transferring you need:
Register on the company's website (for the sender only). You get a real IBAN account, which you can also use to receive money from other countries
Select the amount you want to send
Add recipient bank details
Confirm the person (ID photo)
Pay for the transfer
You can track your transfer
Money transfer startup TransferWise offers cheap ways to send money from the US to over 70 countries. The exchange rates are some of the best you will find.
You can fund the transfer in various ways, for example using a bank account or card, but the recipient must have a bank account. Highly rated mobile apps and website provide useful cost calculators and other information to make translations convenient.
The company offers low fees. The fixed cost for many countries is a combination of a fixed amount of about $ 1 and a percentage of just under 1% of the transfer amount.
Credit card fees are higher. Using an ACH transfer from your bank account or debit card is generally cheaper. If you pay by bank transfer with TransferWise, your bank will likely charge you a fee.
But this international money transfer is not always the best deal for large transfers. Some providers charge no fees and offer competitive markups, which can make some transfers cheaper than TransferWise.
PayPal

PayPal is not only a popular platform for paying for online purchases, but also allows you to send money to friends and family in seconds. In this article, you will learn how to use your PayPal account to send money from your computer, phone, or tablet.
This site has existed since 1998 and has already proven its reliability and safety. In order to send or receive money from both parties, a profile on PayPal must be created. When creating a profile, you will need to not only indicate your name and passport information, but also attach your bank card, from which money will be debited during the transfer, and to which you can receive money.
When registering, you will also be asked to confirm that you are not a robot; you will need to scan the invoice to your address and your name and attach it as confirmation to your account.
After registering attach your bank card and click the 'Send' button. It's a blue cash icon with an arrow located in the lower left corner of the PayPal app. If you are using the application for the first time to make a payment, click on the blue button 'Let's get started!' at the bottom of the screen when it appears.
Select or enter a contact. If the person you want to send money to is in your contacts, scroll down and select that person's email address or phone number. Otherwise, enter your desired email address or mobile phone number in the field located at the top of the screen, and then tap on it to create a payment.
Before sending money, please confirm that the email address or phone number provided is correct so that you don't send money to another person by mistake.
If you would like to send money to someone in another country, click on Send to Friends or Family Abroad and then follow the onscreen instructions to make a payment using Xoom.
Enter the amount you want to send. Use the numeric keypad to enter the amount you want to send. If the currency below is selected incorrectly, change it to the type of currency you need.
Select a payment method, after that, all the payment methods connected to your account will appear.
When paying through a linked bank account or PayPal balance, no commission is charged. When paying with a bank card, the payment will be charged. The payment is displayed below the payment type.
If your PayPal balance is less than the payment amount, then PayPal will use the funds from the account, and the remaining amount will be deducted from the default bank account or card.
This is all you have to do, it's simple, fast and practical. Despite the fact that all these actions seem quite exhausting, once you register, you know that you are protected from fraud. Transfers in the same currency are completely free. PayPal is best suited for those who regularly make international transfers. So yes, have in mind that PayPal, which you were using only for shopping, can also help you with money transfers.
WorldRemit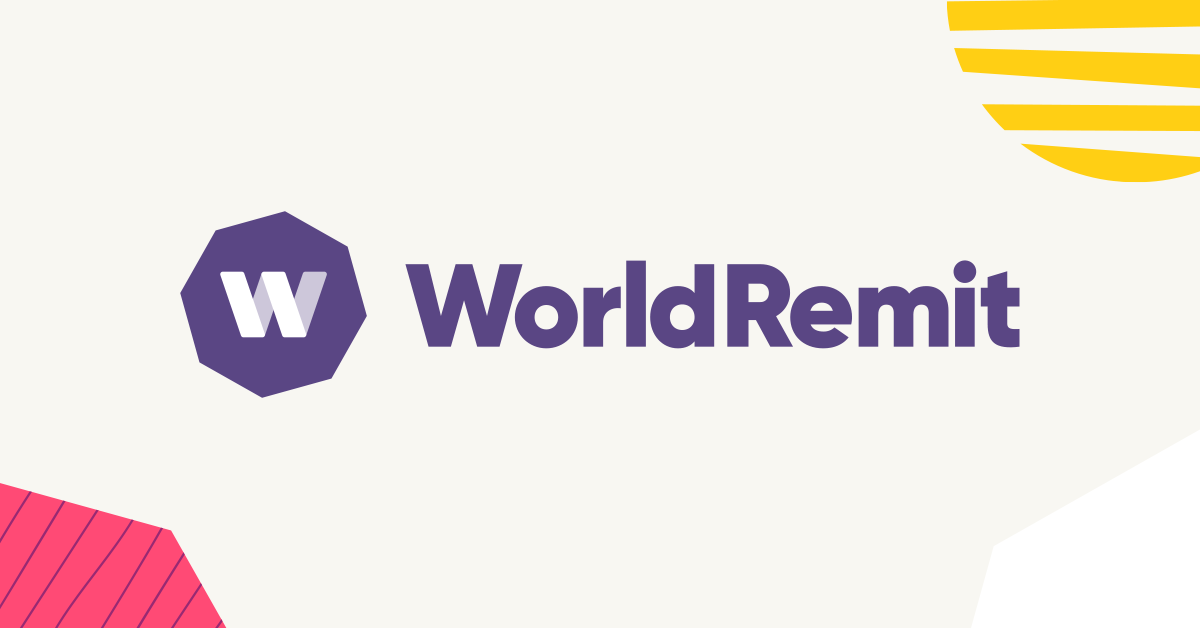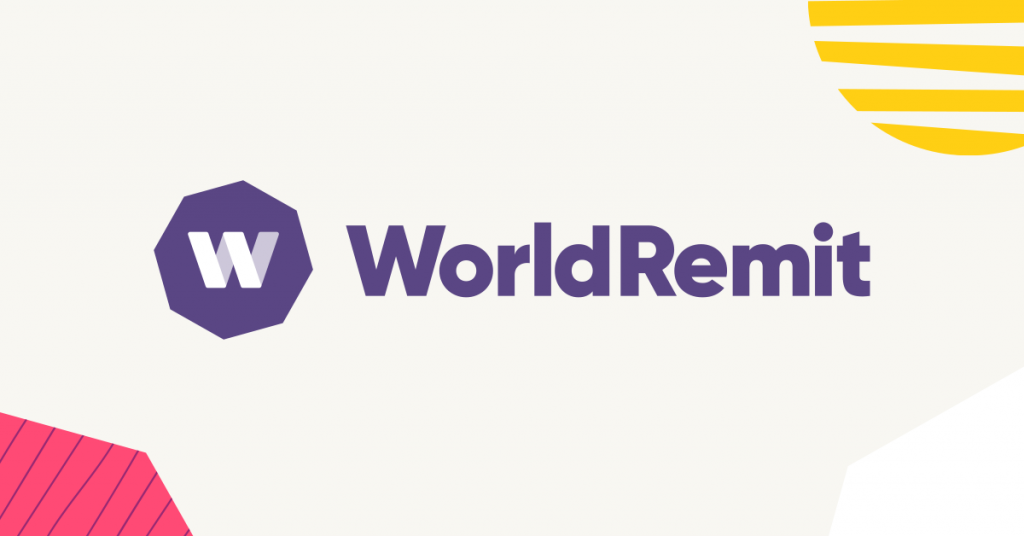 WorldRemit is an online money transfer service that allows people around the world to send money to their friends and family abroad.
The company was founded in 2010 by Somali migrant Ismail Ahmed while studying at a university in London, who found an opportunity to make money transfers cheaper and make sending money easier.
Payment methods vary greatly as well, but include (depending on the country) wire transfers, debit and credit cards, SOFORT, Apple and Android Pay, Poli, Interac, ACH, and Trustly. In the United States, WorldRemit offers money transfer services from all 50 states and, according to TechCrunch, "they are currently looking to expand further in Asia."
WorldRemit is a low-cost alternative to traditional money transfer services, and the fact that you can transfer money anytime, anywhere using the WorldRemit website or mobile app makes it a very convenient service. There is no need to go to the agent, stand in line and wait. Everything happens online, which means that WorldRemit's fees are more affordable than many of its competitors, and its customers save on costs.
How WorldRemit works:
Open an account. Go to the WorldRemit website and open an account for free
Enter your recipient details. Tell WorldRemit where and to whom you need to send money
Customize your translation through WorldRemit. Enter the transfer amount and how you want to pay for the transfer
Pay for your transfer. Transfer funds from a local bank account or pay with a debit or credit card
Let WorldRemit do the rest. WorldRemit will convert your money to the recipient's currency and send it to him through the selected payout option.
Here is another option to safely transfer your money. If you are in Vietnam and you want to urgently send money to someone overseas, you have a very wide range of possible options to choose. Now let's see what every sender have to consider while transferring money.
General tips for international money transfers
1. Compare the cost of a transfer from several providers
There are two types of costs: down payment and exchange rate markup. Find a provider that offers the cheapest combination of low fees and the best exchange rate you can get. Usually, non-bank online providers offer cheaper transfers than banks.
2. Know how exchange rates work (and how to find the best one)
The exchange rate is the price of one currency in relation to another currency. For example, if you want to convert US dollars to Euros, you should check how much one US dollar is worth in Euros. Most translation providers won't give you the exchange rate you find on a currency exchange platform like Bloomberg.com (or when you exchange rates on Google), but a currency platform can be a useful starting point to find out what the best rate looks like in this minute. When checking the exchange rate for an international transfer using services such as Western Union, focus on the amount in foreign currency. The higher it is, the more money your recipient will receive.
3. Avoid paying by credit card
This is an option for some providers, but there may be a higher down payment and your credit card issuer may be responsible for costs such as interest and cash advance. If you need fast money delivery, use a debit card. A transfer paid directly from a bank account is usually much slower.
Conclusion
Getting money out of Vietnam is probably easier than China, but challenges remain, including getting a competitive rate.
Tags
citibank vietnam global transfer
,
How to send money from Vietnam to US
,
how to transfer money from india to vietnam
,
International money transfer Vietnam
,
moneygram vietnam
,
Send money to Vietnam via PayPal
,
sending money from vietnam
,
TransferWise vietenam
,
transferwise vnd to usd
,
Vietnam money transfer restrictions
,
western union send money from vietnam to us