How To Transfer Money To And From The Netherlands 2022.
Nothing written here should be considered as financial advice, nor a solicitation to invest.
For any questions, or if you are looking to invest as an expat, you can contact me using this form, or via advice@adamfayed.com
It is usually better to "kill two birds with one stone" and invest as an expat, rather than send money home to buy shares or a house.
Introduction
Do you need to send money internationally from the Netherlands?
This tutorial will show you how to do it safely and inexpensively.
The Netherlands is a leader in online banking, making it easier for expats who need to receive and send money worldwide to do so.
You should be aware, however, of the increased fees and security issues associated with sending money internationally.
In The Netherlands, International Money Transfers Are Possible
The Dutch Central Bank (DNB) is in charge of secure and dependable payment services in the Netherlands, including money transfers.
All payment methods must comply with the standards for the Single Euro Payments Area under Dutch law (SEPA).
As a result, individuals and businesses can send and receive euro payments across the European Union (EU) as easily as they can now within national boundaries, using IBAN (International Bank Account Number) and BIC (Bank International Code) (Business Identifier Code).
In this situation, there will be no additional charges for the payment or international money transfer.
If you transfer money to a SEPA country that does not use the euro as its currency, however, the exchange rate may cause you to pay extra.
An international money transfer to a non-SEPA country will almost certainly incur a tax.
Depending on the Dutch bank or service you use to conduct the transfer, these fees can vary significantly.
How To Send Money Internationally Through The Internet In The Netherlands
Create an account — Most services will want you to create a password-protected account with personal information such your date of birth and email address.
You may also need to confirm your identity.
Choose the amount to send – You may now specify your currency and the currency into which you wish the money to be transferred.
Determine the delivery speed – In most circumstances, you will be given the option of choosing between one and five days for the transfer to be completed.
A speedy transfer, on the other hand, will normally cost you significantly more in costs.
Fill in the recipient's information –
You'll need the name and account number of your receiver.
You might also need to include their email address or another form of contact.
Make sure you have these information on hand.
Pay the transfer amount as well as any additional costs – You may now pay your selected transfer company using a credit or debit card or a conventional bank transfer.
Depending on the payment choices, the service provider may charge varying costs.
Complete the transfer — Once the funds have cleared the service provider, they will send it to your recipient.
Depending on whatever option you select, the transfer could take a few days.
You should receive a communication from the service after the funds have been delivered to the beneficiary.
Your role is simple if money was given to you via an online money transfer service.
You should get the funds in your account and receive news that the transfer was successful if you provided the sender with all of the right information.
Online International Money Transfer Security
Money transfers across countries are relatively common and generally safe.
Online providers in Europe are bound by European regulations designed to protect customers who use payment services.
However, there are a few things to keep an eye out for in order to safeguard yourself and your money.
Carefully select your service provider.
Examine not only their rates, but also their levels of service and methods of support in the event that something goes wrong.
Look for the mid-market rate, commonly known as the inter-bank rate, on the internet.
This is the true exchange rate that banks use to send money to one another.
It's available on a variety of websites, including Google Finance, Reuters, and XE.
You'll be able to tell if the service provider is charging you an unjust charge this way.
Keep an eye out for hidden costs that banks and most suppliers tack on to the conversion rate.
Make sure you know who you're sending it to.
Avoid being a victim of a money transfer fraud.
Traditional Bank-To-Bank International Money Transfers Are Available In The Netherlands
As previously stated, SEPA makes it simple and secure to send money to receivers in other SEPA nations.
In Europe, there is no distinction between domestic and cross-border euro payments.
For euro accounts, international bank account numbers (IBAN) are used, and payments between banks are processed using a bank identity code (BIC).
You will be charged a fee for the service as well as the difference in the currency exchange rate if you transfer money to a bank in a non-SEPA nation.
If you perform a lot of international money transfers from the Netherlands, you might consider creating a Foreign Currency Account or a local account in another country.
These methods can assist you in lowering your transfer fees.
You can inquire with your bank about the options.
International Bank Transfer Fees
If you're transferring money to a destination in the eurozone or the EU, or a bank in a country that doesn't use the euro and isn't an EU member state, the cost of an international bank transfer will vary.
You can see three rates when using a currency converter.
The fairest rate is the mid-market rate.
For transfers outside the eurozone or involving foreign currency, banks typically use the sale or purchase rate.
This is a less advantageous rate.
You will very certainly have to pay a fee set by your bank.
Your recipient's bank will very certainly charge you a fee.
You can usually choose how you want to pay:
OUR: You are responsible for all expenses.
The intermediary bank cannot charge any fees.
The entire sum will be transferred to the beneficiary's bank account.
SHA: you and the recipient split the costs (shared).
Your bank will charge you a fee for this, and the recipient's bank will charge him.
Intermediary banks typically levy additional fees.
BEN: There will be no price.
All fees, including those incurred by your bank, are borne by the beneficiary.
Due to laws and regulations, money transfers to a European Economic Area (EEA) countries can only be performed using shared cost allocation (SHA).
This holds true for all currencies.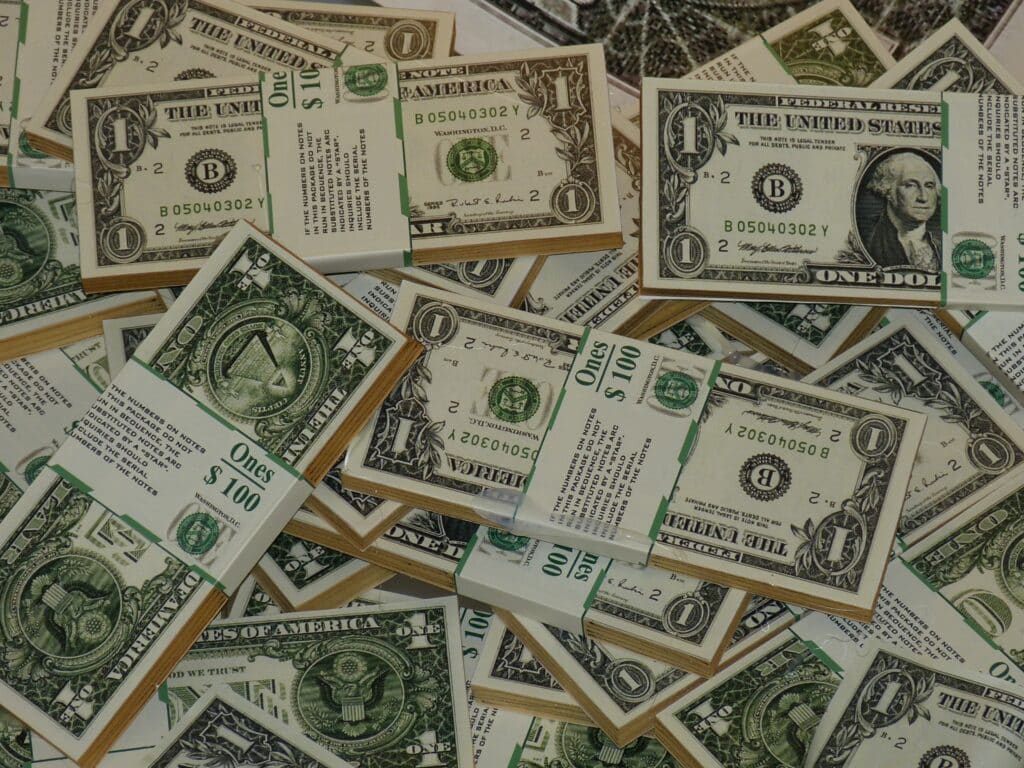 How Long Does It Take To Send Money Internationally
In most cases, foreign payments between EU banks take five working days.
If your payment has been delayed, you should contact your local bank.
International payments outside the EU do not have a time limit, so check with your bank for an estimate before making the transfer.
The destination bank's country can also influence the transfer time.
Some banks will allow you to pay a fee for a speedier transfer, and your bank should be able to give you with the necessary information.
How To Send Money Internationally From The Netherlands Through Bank
Most banks need you to do an international money transfer via their website or mobile app.
To begin, you must first log into your account.
Then you can pick to make a transfer and the currency you want to use.
Here are some further details about the transfer:
You'll need to know your recipient's IBAN number.
The number begins with a two-digit country code, followed by two numbers and a string of alphanumeric characters.
If you're sending money to a country that doesn't use IBAN, you'll need to provide the BIC code, which is also known as SWIFT.
The BIC code can be found on the receiving bank's website or by asking the recipient of your payment.
A National Bank Code is required in a handful of countries in addition to the BIC code.
When you choose a country, this is automatically displayed.
Some nations have additional criteria, which your bank should be able to supply you with.
The foreign bank may refuse and refund your payment order if it is incomplete or wrong.
This can happen after the bank has deducted the additional fees.
You will not receive the entire money that you have transferred in this scenario.
How To Receive An International Money Transfer Via Bank Transfer In The Netherlands
If someone wishes to send money from their foreign bank to your bank, you'll need to provide them your IBAN number and maybe your bank's BIC/SWIFT code.
Make sure you provide them your account's exact name and contact details.
Your bank may charge you a fee to receive the money transfer.
In The Netherlands, International Money Transfers Are Possible Through Online And Mobile Banking
Because online and mobile banking are so prevalent in the Netherlands, it's simple to discover a service that allows you to send money worldwide.
Most Dutch banks allow you to make your money transfer via their website or mobile app, and some even require it.
Additionally, there are banks in the Netherlands that exclusively provide services online and do not have any physical presence.
These are the digital banks:
bunq N26
Because both of these online banks are Wise money transfer partners, the steps and experience will be extremely similar.
Banks allow you to make international transfers for a minimal monthly cost.
As a result, if you plan to conduct international money transfers frequently, it could be an excellent solution.
Wire Transfers Are Available In The Netherlands
A wire transfer is a wonderful choice if you need to send money worldwide without using a bank.
Western Union and Moneygram are two of the most well-known wire transfer companies in the Netherlands.
You can send money online from your bank account, credit card, or debit card via these providers' websites or mobile apps.
They also have actual sites across the country where you can drop off your cash to be sent.
Your recipient can also get cash from a nearby location.
A mobile wallet can be used to transmit and receive money in some countries.
The Following Is A Typical Online Wire Transfer
Start a transfer simply entering the destination country and the amount you want to send on the website or app.
Choose your preferred way of payment: direct deposit, cash pick-up, or mobile wallet.
Fill in the recipient's information.
You can pay for your money transfer with a credit card or a bank account.
Your transaction will be assigned a tracking number.
To track the funds, provide your receiver this number.
When money is delivered to a mobile wallet, the wire transfer operator should give you and your recipient a confirmation.
You can utilise the company's website to identify a participating wire transfer agent near you to make the transfer in person.
A wire transfer can take minutes or up to three business days to complete.
You will pay more for your receiver to receive the money faster, as with all money transfers.
Other expenses will vary based on how and where the money is sent.
If you use your credit card to transfer money, your credit card company may charge you, so check ahead.
Furthermore, if you are transferring money in another currency, you should pay particular attention to the exchange rate because it may not be the best.
Western Union and Moneygram are safe ways to send money, but be wary of scammers that exploit false claims to induce you to send money.
Always double-check that you are giving money to the correct person.
Brokers Of Foreign Exchange In The Netherlands
A dedicated foreign exchange (FX or fx) company is another option for sending money internationally.
There are many brokers to pick from in the Netherlands, but keep in mind that forex brokers are not required to become regulated by the Netherlands Authority for Financial Markets (AFM) in order to accept Dutch residents as customers.
Here are some of the most common alternatives:
IG Saxo Bank XTB Swissquote IG Saxo Bank XTB Swissquote
Using a forex broker to transmit big amounts of money overseas can be a convenient choice.
Free transfers, online money transfers, higher exchange rates, 24-hour service, and access to online tools such as foreign exchange alerts and the opportunity to select your own preferred conversion rate are some of the benefits offered by FX brokers.
You must first fund the FX broker's account with the monies you wish to send.
In general, this occurs online, though there are other choices, such as direct bank payment.
They then exchange your money and transmit it to another country.
Keep in mind that while your FX broker may provide a free transfer, your bank may impose a fee to deposit funds into the broker's account.
However, if you use a broker with a bank account in the same nation, or if it's a euro transfer within the EU that qualifies under the SEPA agreement, this will usually be the same price as a local bank transfer (or even free).
In The Netherlands, There Are Regulations In Place To Prevent Money Laundering
Financial transactions are supervised by the Dutch Central Bank (DNB) and the Netherlands Authority for Financial Markets (AFM).
As a result, you may not be able to send money to some countries that have been sanctioned financially by the Netherlands and the EU.
The country's Anti-Money Laundering and Anti-Terrorist Financing Act may also be used to investigate your money transfers.
The regulations in the Netherlands against money transfer scams and many sorts of money laundering were recently amended.
Those found guilty face a sentence ranging from three months to eight years in prison and a fine of up to €87,000. 
Pained by financial indecision? Want to invest with Adam?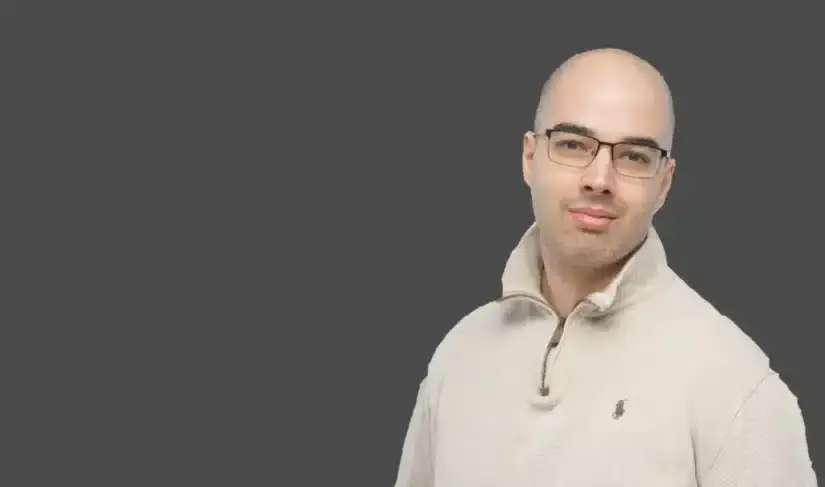 Adam is an internationally recognised author on financial matters, with over 693.5 million answer views on Quora.com, a widely sold book on Amazon, and a contributor on Forbes.