(This article was last updated on Jan. 18, 2023.)
We'll review HSBC Expat in this article. We will discuss its products and services, as well as the positives and negatives of the banking and investment service provider.
Because I have a large number of readers living abroad, I am occasionally asked to provide feedback on various service providers, such as HSBC expat/HSBC offshore.
Almost constantly, many ask me:
Should I Have My Money Invested in a Bank?
Is banking and investing in the same firm more favorable?
When compared to platforms and currency apps, do investing fees at banks tend to be more expensive?
Are banks typically only interested in selling the products and funds that they themselves offer?
Aren't huge and known firms safer?
I will answer these questions in this article.
If you have any questions or want to invest as an expat or high-net-worth individual, you can email me (advice@adamfayed.com) or use these contact options.
For those who prefer video content, I have summarized the options for expats in the video below:
What is HSBC Expat?
Jersey-based HSBC Expat was formerly known as HSBC International. It is a member of the HSBC Group, which is one of the biggest banking and financial services organizations globally.
HSBC Expat is subject to the banking, general insurance intervention, investment, and fund services regulations enforced by the Jersey Financial Services Commission.
Where does HSBC operate?
HSBC is global and operates in 64 nations and territories. The majority of their customers are expats residing in Dubai, Hong Kong, Qatar, Shanghai, Singapore, and other cities that are home to sizable expat communities.
What are the costs?
The banking service (current account) cost is not low, but it is not prohibitively expensive either. The fees associated with currency exchange range from 2.5% to 3%. This is costlier than using Wise, but it is comparable to the fees charged by other offshore banks from the Isle of Man, Guernsey, the Cayman Islands, and Jersey.
Even when completed online, the fees associated with international bank transfers are significantly higher.
The high costs of investments on the platform are the result of a number of factors, including the platform's fund costs, direct costs, and a variety of hidden fees.
What about HSBC Expat's investment options?
As is the case with majority of private banks, HSBC Expat provides access to some extremely pricey fund ranges. Therefore, even if HSBC Expat is your primary banking institution, you should steer clear of the majority of their investment accounts designed for international customers.
There is a significant positive relationship between the amount of money paid in annual investment fund fees and the funds' overall performance over the long term.
The initial charge for investing in a fund that is offered through the HSBC Expat platform can be as high as 3%, and the fund may also request extra distribution fees, ongoing charges, and other expenses.
The FTSE250 tracker fund offered by HSBC to investors in the UK is one of the bank's many excellent index fund options. The fund's annual expenses are kept to a minimum at 0.1%.
On the other hand, these choices are rarely selected when making use of the platform that is made available to expats. They are typically employed on third-party platforms, working in tandem with BlackRock, iShares, and various other providers.
It shouldn't come as a surprise since the largest institutions, particularly those with the most recognizable brand names, frequently have the ability to get away with charging higher prices.
How is the customer service?
The inefficiency and lack of personalization that can result from large organizations is a common complaint. You are one of approximately 40 million customers that HSBC serves when you bank with them.
Even though HSBC extols the virtues of having a dedicated relationship manager assigned to each customer's account, a large number of international customers maintain that the quality of service is subpar.
Has HSBC Expat's performance been OK so far in 2023?
As of January 18, 2023, the Dow Jones Industrial Average was 1.1% lower at 33,910, and the S&P 500 was 0.2% lower at 3,990, indicating that the performance of the stock market thus far in 2023 has been lackluster.
Your investments are rendered worthless whenever the Dow falls. The worth of your investments is likely going to go down until the stock market demonstrates a positive return. This is something you should prepare yourself for.
Although HSBC is not to blame for this, some of the funds have performed more poorly than the overall market in recent years.
What products and services do they provide?
The products and services offered by HSBC Expat consist of things like an expat account, expat mortgages, expat savings, multi-currency bank accounts, fixed deposits, the discover FX app, market insights, and a variety of investment opportunities.
HSBC Expat Products
Global Money
HSBC Expat customers can use Global Money to wire funds in 19 different currencies between their HSBC accounts and other banks located all over the world. It can take anywhere from one to three days for money to be sent to accounts that are not held at HSBC.
The Australian Dollar, Canadian Dollar, Swiss Franc, Chinese Yuan, United Arab Emirates Dirham, Euro, British pounds, Hong Kong Dollar, Japanese Yen, and US Dollar are among the currencies supported here.
There is no required minimum balance, and all of your transactions can be managed on your mobile device. Your Global Money Account can be opened completely free of charge, and there are also no ongoing fees associated with maintaining it. At the moment, there are no fees assessed for any international transactions completed with Global Money until March 31, 2023.
Multi-currency savings accounts
You are able to put money away in up to 19 different currencies, with a variety of instant access and fixed-term savings accounts designed specifically for expats.
Fixed Term Deposit
You have the option of saving in 19 different currencies for a fixed term ranging from one month to a year. There will be a fee assessed if you take your money out of the account before the specified time.
Saver Account
The Saver Account allows you to save in US dollars, euros, or British pounds, while also providing you with easy access to the money you have put away. When you absolutely need to get your hands on some cash, you won't be charged any fees for making the withdrawal.
In order to keep using your Saver Account, you have to ensure that there is at least 5,000 pounds or US dollars in the account at all times.
What are the interest rates on your savings?
When you save money in British pounds, you have the potential to earn an interest rate of up to 0.35%, and when you save money in US dollars, you have the potential to earn up to 0.60%. There may be some differences in these rates.
Your account will receive the interest that has been accrued on a monthly basis, which is computed daily. If the balance drops below the minimum required to open the account, you will not be paid any interest on the account.
Currency Savings
This is an account for saving money that does not have a set term and is offered in 16 major currencies. The currencies that can be held in this type of account are the same with those in a fixed-term deposit account, except this one does not support US dollars, British pounds, and euros.
You won't be charged any fees for making withdrawals when you want to. In order to keep using your Currency Savings account, you are required to keep a minimum balance of 10,000 pounds (or the currency equivalent).
What about interest?
Your interest is computed on a daily basis, and it will be deposited into your account twice a year, in April and October. If the balance is lower than the required minimum, no interest will be paid to the account.
Online Bonus Saver
This is a savings account that can only be accessed online and is offered in major currencies – euros, British pounds, and US dollars.
You must keep at all times a minimum balance worth 5,000 pounds or US dollars, or 10,000 euros in your Online Bonus Saver account.
How much interest can you earn?
If you don't take any money out of the account during a given calendar month, you'll be eligible for bonus interest.
Standard Rates
Up to 0.35% for British pounds and up to 0.60% for US dollars
Bonus Rates
Up to 1.00% for pounds, up to 1.36% for US dollars, and up to 0.01% for euros
Quarterly Bonus Saver
This is an account that can only be accessed online and is denominated in either US dollars or British pounds. If you don't withdraw any money from the account, you'll receive bonus interest payments every three months.
Your Quarterly Bonus Saver account requires that you keep a minimum balance of 5,000 British Pounds or the same amount in US dollars.
What about interest?
Standard Rates
Up to 0.40% for British pounds and up to 0.65% for US dollars
Bonus Rates
Up to 1.29% for pounds and up to 1.63% for US dollars
Little Expat
This is a global savings account that enables you to put money away for your child's education or other goals so long as they are below 18 years old.
It is available in four currencies, namely pounds, US dollars, Hong Kong dollars, or UAE dirhams. You will be eligible for a preferential interest rate on your first 2,500 pounds (or currency equivalent).
The account you open from this product category will be under your name. While the name of your child will be added to it, he/she will not have any legal rights to the account. It also will not change to your child's name even when he/she turns 18 years old.
How much interest can you earn on your savings?
Preferential interest rates of 2.80% apply for up to 2,500 pounds, 3.50% for up to 3,200 US dollars, and 1% for up to 12,000 dirhams and 25,000 Hong Kong dollars.
Interest that applies for over 2,500 pounds is 0.30%, over 3,200 USD is 0.50%, and over 12,000 dirhams and 25,000 Hong Kong dollars are 0.10%.
US Dollar Accounts
HSBC expat customers have access to a variety of current and savings accounts denominated in US dollars, including Global Money, Fixed Term Deposit, Quarterly Bonus Saver, Saver Account, and:
Global Private Banking
Personalized investment guidance, discretionary portfolio management, and a relationship manager are provided.
Clients who have assets totaling more than 1.5 million pounds (or the currency equivalent) are eligible for HSBC Private Banking services. Clients who already have assets held by HSBC in the Channel Islands and the Isle of Man are included.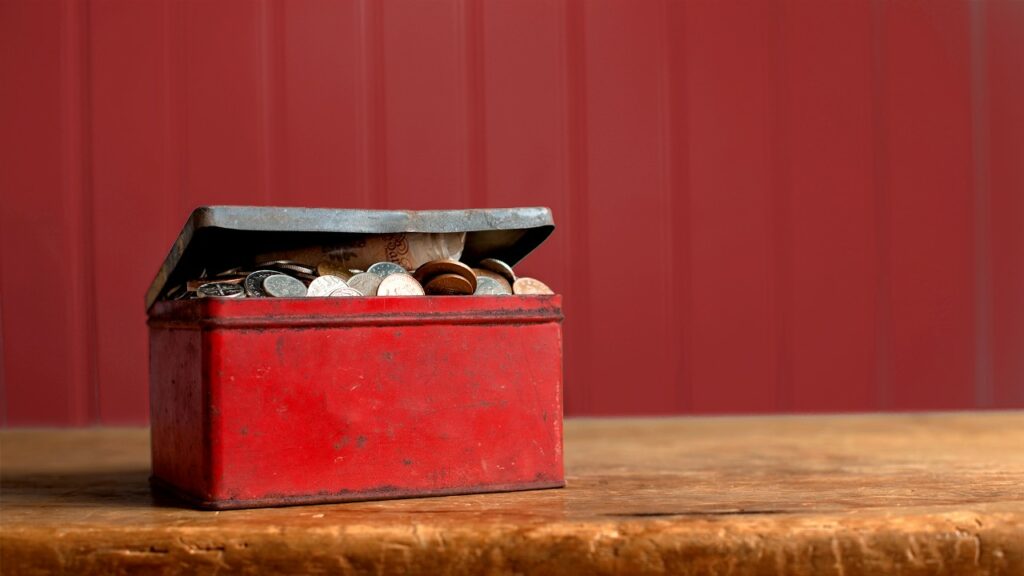 Expat Bank Account
This is a multi-currency account, and you can choose to keep your money in US dollars, British pounds, or euros.
After you have registered for an Expat Bank Account, you will have access to HSBC Expat's variety of specialized services, such as mortgages, investments, and savings accounts, among others. While you're away from home, you'll still have the ability to save, invest, and manage your money. A non-resident account, an international account, or an offshore account are some of the other names for it.
How do I know if I'm eligible?
You must be at least 18 years old and satisfy one of the following requirements to proceed:
You must keep at least 50,000 pounds (or the equivalent in another currency) in deposits or investments with HSBC Expat at all times.
Have an income of 1000,000 pounds (or currency equivalent)
You must already have an existing HSBC Premier account in one of the supported countries
What's with offshore banking?
It's not privacy concerns that drive me or many other expats to look into banking options in our new home countries. There also is no connection between this choice and evading taxes.
The majority of modern-day investors view offshore banking and investing as a means to diversify their holdings, increase their level of convenience, and reduce the amount of political and social risk they are exposed to.
Does HSBC Expat offer mortgages?
HSBC also offers mortgages for residential and buy-to-let properties in the UK and abroad.
Because you are only responsible for paying the interest on the loan rather than the principal balance each month, interest-only mortgages typically have more affordable payments per month. At the time of application, you will be required to demonstrate that you have the financial ability to repay the loan once the term has expired.
The monthly payments for a mortgage that requires capital repayment are typically higher than those for other types of mortgages because they include both interest and principal payments. If all of the payments have been settled, then the loan is considered paid off when the term comes to an end.
The interest that you pay is calculated by adding the tracker interest rate to the Bank of England base rate, which was 3.5 percent as of Dec. 15, 2022.
How long can you have the mortgage for?
The maximum loan term under HSBC Expat's offer is 25 years for buy-to-let properties in the UK. They did not specify the loan terms for residential properties and those in other countries.
What are the fees associated with HSBC Expat's mortgage?
an arrangement fee worth 1,797 British Pounds, payable in order to seal your mortgage deal and/or cover any associated administrative costs. The fee is fifty percent of the initial mortgage loan amount for the second and third mortgages, but there is no charge for remortgages.
security fee worth 145 pounds
standard valuation fee for the purpose of property valuation in order for HSBC Expat to determine whether or not it is safe to lend money for the property
Does HSBC Expat offer Investments?
Portfolio Investment Funds
This investment offers a selection of pre-made portfolios, each with a unique level of risk. You have the option to pick from one of five different portfolios tailored to the level of risk you are personally comfortable with.
You can begin with just a hundred British pounds, but you are required to have an investment of at least 25,000 pounds in either one product or a combination of products in order to receive advice.
After that, HSBC Expat's team of investment professionals will track your investments to make certain that they continue to maintain the level of risk that you have selected for them. You can achieve greater safety and security by spreading your investments across a variety of asset classes and financial systems.
This product can be purchased online, but there is no accompanying advice. If you choose to make your investment online, then it is not necessary for HSBC Expat to determine whether or not this particular product is suitable for you. Nonetheless, you also have the option to invest through the provider's financial planning service.
The majority of the capital in HSBC Expat's portfolios will be invested in fixed income securities, company shares, and alternative assets such as real estate, private equity, and commodities, or will be exposed to these types of investments.
You need to pay an entry fee of 1% for all portfolios under this type of investment. Additionally, HSBC Expat is entitled to a distribution fee that amounts to fifty percent of the annual management fee. The annual management fee has gross rates that range from 0.50% to 1.75%. Moreover, they have an ongoing charge, plus other expenses.
Single Asset Class Funds
You are able to create your personal investment portfolio, thanks to various funds that contains all asset types — stocks, bonds, and alternative investments.
The euro, the US dollar, and the British pound are the three different currencies that can be used to purchase HSBC Global Investment funds.
You have the option to make an investment of at least 100 euros, pounds, or USD per month or a preliminary lump sum investment of 1,000 in any of the three currencies.
There is also an initial entry fee, which can be as high as 3% of the investment amount. Other fees and expenses are also charged (like for portfolio investment funds).
Discretionary Portfolio
Provides a range of investment options, including exchange traded funds (ETFs), low-cost funds, as well as fixed income and equities. You are required to have an aggregate relationship balance of half a million pounds (or its equivalent in another currency) and are planning to invest at least 250,000 pounds (or currency equivalent).
HSBC Private Banking is in charge of providing the discretionary investment management services.
Is the World Selection Portfolio a good alternative?
You can invest in diversified multinational funds with the assistance of the world selection portfolio, which requires a minimum investment of $50,000.
It isn't the worst choice available, however there are two major drawbacks associated with it: all of the funds that are offered are connected to HSBC, and there are a great deal of hidden costs that are connected to the portfolio.
It may appear that the fees are reasonable; however, the HSBC funds that form the basis of such portfolios typically incur charges ranging from 2% to 3%.
HSBC Expat Services
The services offered by HSBC Expat include worldwide banking services – Global View and Global Transfers, international transactions, foreign exchange (FX) services, usage of card overseas, as well as international tax services.
We'll highlight some of the services below.
Global View
Enables you to view all of your accounts with a single log on, as well as configure instant or recurring transfers. It also gives you round-the-clock access.
Global Transfers
You are able to move a maximum of 200,000 US dollars (or the equivalent in another currency) daily between your global accounts located in 26 different nations and regions.
Where are these services available?
You can access them from various countries, such as Australia, Canada, China, France, Hong Kong, India, Malaysia, Philippines, Qatar, Singapore, UAE, UK, and the US.
Which currencies are supported by this service?
The UAE dirhams, Canadian dollar, British pound, euro, Hong Kong dollar, Japanese yen, Singapore dollar, Thai baht, US dollar, and South African rand are among the currencies that are supported by Global View and Global Transfers.
Please take into consideration that different countries might not support money transfers in all currencies. For instance, if you are sending money from the US, you must do so in US dollars.
Global Money Transfers
You will have the ability to send money anywhere in the world through HSBC Expat's mobile banking app. It can take anywhere from one to three days for money to be transferred to accounts that are not held at HSBC.
Up until March 31, 2023, Global Money users won't be subject to any transaction fees for making international payments.
How is this different with Global Transfers?
Through the use of Global Transfers, you will be able to move funds across your own accounts in HSBC. Meanwhile, through the use of Global Money Transfers, you are able to send funds to the accounts of other people, even if those accounts are held at a different financial institution.
There are certain financial institutions that will not accept funds in every currency. Before you send your payment, you will need to make sure that the recipient account can handle the currency that you're paying in.
What currencies are supported by this service?
You can make payments in 21 currencies, such as Australian dollars, baht, Canadian dollars, euros, pounds, yen, Mexican pesos, Singapore dollars, UAE dirhams, rand, and US dollars.
Is there a transaction limit when you use Global Money Transfers?
The daily cap is set at 100,000 pounds or its equivalent in another currency. This rule applies to each and every payment that is processed through Global Money Transfers within a single day, irrespective of the account that the payment originates from.
International Transactions
You are able to use mobile, online, or phone banking to make payments and transfers in 22 different currencies from your HSBC Expat accounts to more than 150 different nations and regions. It is possible for you to accept payments and transfers in these currencies directly to your accounts as well.
Let's look at certain details for when you make payments into accounts outside HSBC.
Transfer via the HSBC Expat Mobile Banking app
The daily limits, fees, and available currencies are the same with Global Money Transfers. In terms of the time it takes to process transfers, majority of payments take one day.
The only exceptions to this rule are transactions conducted in New Zealand dollars or US dollars, both of which can take up to two days. The completion of payments made in euros to Spain will take place on the following business day.
Transfer through online banking and the HSBC Expat FX app
The same limit of 100,000 pounds applies per day. Meanwhile, fees charged are 4 pounds for Premier accounts and 6 pounds for Advance accounts. Correspondent bank fees of up to 90 US dollars can sometimes be tacked on to the total of an international payment.
When it comes to the length of time it takes for funds to be transferred, international payments that are processed through online banking or HSBC Expat's FX app typically arrive between two and five business days after they have been sent.
The currencies supported are UAE dirhams, Australian dollars, baht, Canadian dollars, Czech koruna, Danish krone, euros, Hong Kong dollars, Hungarian forint, Israeli new shekel, New Zealand dollars, Norwegian krone, Philippine peso, Polish zlotys, pounds, rand, Saudi riyal, Singapore dollar, Swedish krona, US dollar, yen, and yuan.
Transfer through telephone banking
When you use this service, there are no limits placed on the amount of money that can be transferred per day. Fees charged for international payments are 9 pounds and 14 pounds for Premier and Advance accounts, respectively. The same correspondent bank charges worth up to 90 US dollars may also be applied.
The transfer duration for international payments as well as currencies supported are the same with transferring via online banking or FX app.
International Tax Services
Although HSBC Expat does not offer tax advice, they are able to direct you to Ernst & Young (EY).
EY has tax specialists in over 140 nations and regions globally; as a result, the company is able to provide guidance on matters pertaining to international taxation, briefings on departure and arrival taxes in the event that you are moving to a new country, and assistance with filing tax returns.
Personal tax guidance is available from EY for HSBC Premier clients. Customers who have HSBC Premier status are eligible for a free consultation with EY that lasts for one hour, as EY review their situation and potential areas of assistance.
should you become a client, you will be entitled to tax guidance that is specific to your unique situations regarding issues like tax legislation, purchasing or offloading a property, and wealth management.
Because moving to a new country can have a significant impact on your tax situation, EY could brief you on your departure over the phone, prior to your transfer to a new nation. If not, EY can guide you if you are already living in another nation.
Clients of HSBC Premier and HSBC Advance can take advantage of this service, which will cover a variety of subjects, including residency requirements, double taxation pacts, capital gains tax, as well as inheritance tax laws.
Clients of HSBC Premier and HSBC Advance who have tax interests in multiple nations and regions can take advantage of EY's ability to help organize everything on their behalf in those territories. This includes providing you with a single point of contact for the preparation and filing of your tax returns, the calculation of any taxes due or overpayments, as well as advice on payment dates.
What are the pros and cons of HSBC Expat?
First, the Upsides
Ideally, they make it possible for customers to change their location within a country but continue to bank with the same financial institution.
Additionally, they have a working relationship with the accounting firm EY and their international tax guides, both of which have the potential to be helpful resources for individuals dealing with complicated tax issues.
Even though the mortgage service isn't terrible, you should always look around for more favorable rates and deals.
Also, while they do not compare favorably to the more boutique banks that are geared toward expats, their overall service levels are still superior to those offered by some local banks.
Now let's look at the downsides
The Expat Bank account in particular has a very high account minimum, which is surprising given that the funds could be invested in other ways that would yield higher returns.
In addition, I believe that there is an increased level of risk involved in certain circumstances when dealing with a bank that operates on such a global scale.
If any of us are from the UK, the US, or any of a great number of other countries, we need to keep in mind that HSBC maintains some connections to the governments of those countries.
Simply due to the fact that HSBC operates on such a global scale, the company is always susceptible to being subjected to political pressure.
Some years back, HSBC conducted an investigation into the accounts that were held in Guernsey by citizens of the UK. These individuals were not foreigners living in another country.
Nevertheless, this demonstrates that it may be simpler to exert pressure on a UK-registered bank but also has an offshore unit, in comparison to exerting such pressure on a platform or bank that is located entirely offshore.
This does not imply that exchanges or banks that are confined to a single nation are risk-free or error-free, however.
Won't the international scope of HSBC's operations likely to make it more user-friendly than other available choices?
Actually, that's not the case at all. Even though HSBC UK is a separate entity than HSBC Japan or HSBC USA, the local regulatory bodies can restrict access, and these hurdles can also affect you.
If the check was issued by HSBC in country A, it is not always possible to deposit it in country B.
You might be thinking that this is very typical, but the fact that this is the case does not exactly make HSBC the world's local bank, which would make everything more convenient.
In addition, a large number of other financial institutions offer international services, despite the fact that they do not have physical branches located in a number of different nations.
What are some of the most common blunders that investors make when dealing with major financial institutions?
Why do so many people continue to use large banks, given all the problems associated with those institutions? Even though an increasing number of people are developing skepticism toward large corporations and large governments, there are still some people who choose to purchase products from large brands.
This is the case regardless of the additional cost, sluggishness, poor quality, and impersonal nature of the service, etc. This can be attributed, at least in part, to the familiarity bias.
According to certain studies:
individuals who make more frequent use of Google Search are more likely to make investments in shares of Google.
Place an investment in a business that is visible to employees on the way to and from work.
Invest in the business that they work for, thereby increasing the amount of risk they are exposed to in the event that the company declares bankruptcy.
Making the assumption that stocks of well-known corporations are less risky than those of the overall market.
Invest exclusively in the stock market of their country.
Invest in stocks that are relevant to the industry in which they operate
Make financial investments based on the cultural familiarity of particular assets. Take, for instance, gold as an investment option for Indians or property as an option for Singaporeans; this holds true regardless of whether or not the approach makes logical sense.
Due to the fact that HSBC's name sounds so familiar, many people automatically assume that the quality of services and returns on investments offered by the company must be exceptional.
In most situations, this will not be the case.
Do you offer services similar to a bank?
Banking services are not available as an independent product, but I do provide them for my existing customers. It would take too much time to offer it as an independent product or service to customers.
While I do not ask my existing customers a fee for banking services, my primary area of expertise is in providing services related to investments.
HSBC Expat Review: Bottom Line
To summarize, HSBC Expat is a good option in terms of banking. Even so, there are other choices that are superior. The prices, the service, and the overall convenience could all use some work.
When it comes to investments, most the products of HSBC Expat that can be purchased through the platform are expensive and primarily concentrated on HSBC-owned funds and products.
The majority of such funds are not in the most affordable range, which typically outperforms their peers over the long term. For all of these factors, banking and investments must be held distinct from one another as a general rule.
Pained by financial indecision? Want to invest with Adam?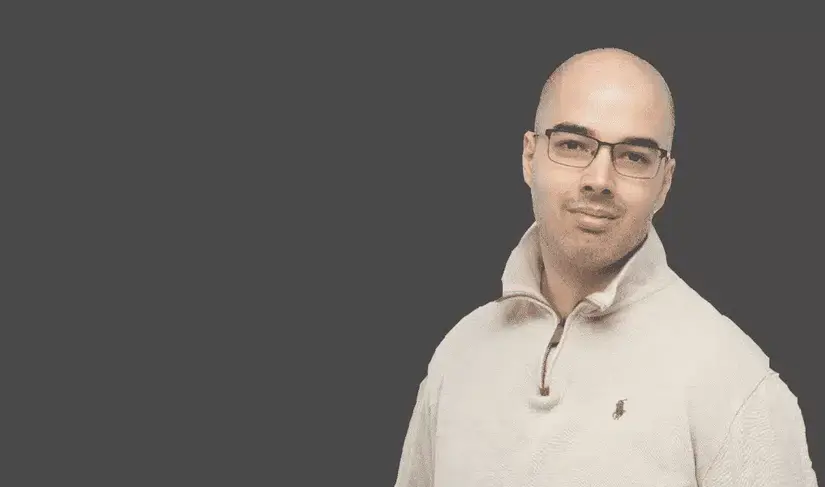 Adam is an internationally recognised author on financial matters, with over 694.5 million answer views on Quora.com, a widely sold book on Amazon, and a contributor on Forbes.
Further Reading
I am the most viewed author globally on financial matters on Quora.com, receiving over 395 million answer views in the last few years.
In the article below I was asked to comment on:
What is my favourite stock strategy and why?
How common are "rags to riches stories", and how should we define riches anyway?
Should people invest in one go, as a lump sum, or monthly invest?
Do people really sacrifice their health for wealth?
To give you a sneak peak I have copied some of the article here
There are a few tried and tested ways. Firstly. it depends how you define "riches".
If you mean become a multi-billionaire, and go from a poor background to one of the richest people in the world, that takes some luck.
There are few billionaires in the world: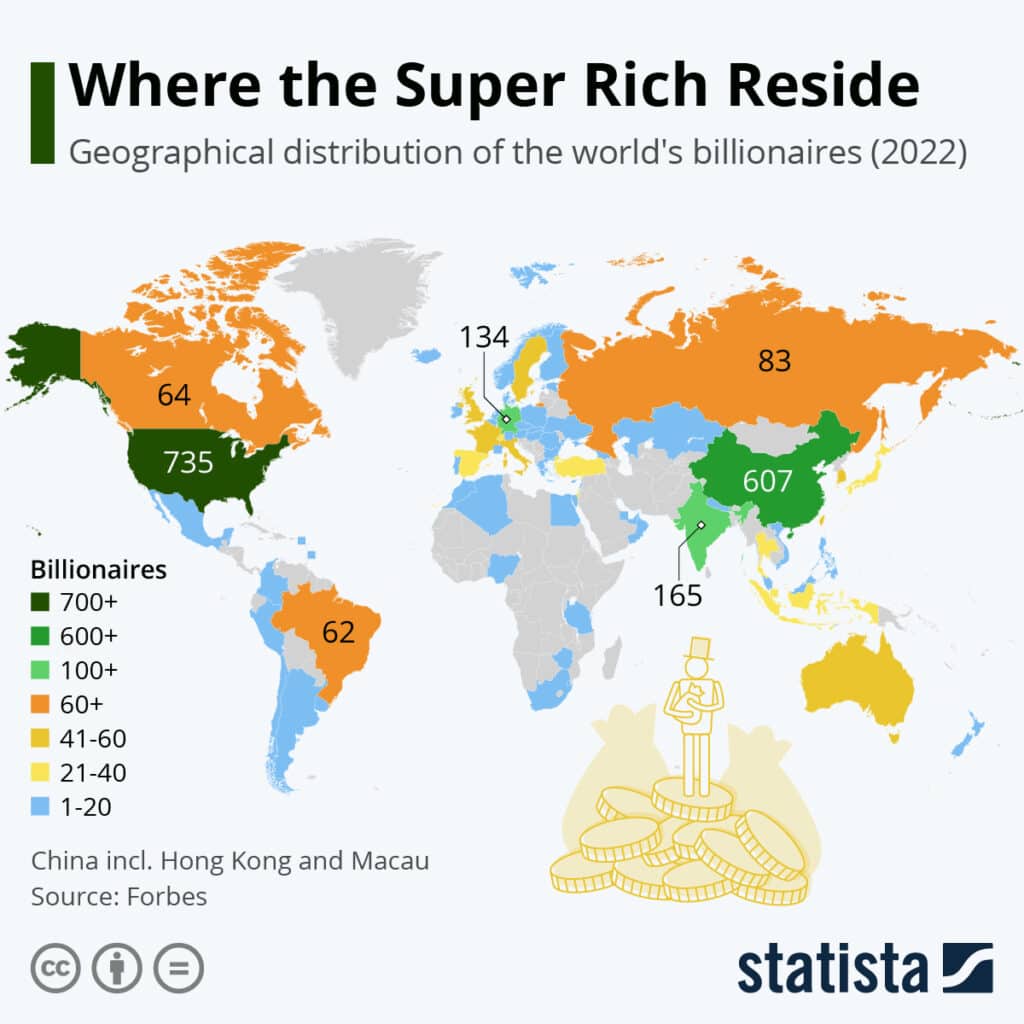 Most are self-made. Most also tend to work hard, smart, take calculated risks and so on.
Yet there are many other people who have the same qualities who aren't that rich.
In comparison, if somebody wants to become a millionaire or even multi-millionaire it isn't difficult if:
You are from a developed country, and some mid-income and developing countries. Fortunately there are few dirt poor countries these days compared to 20–30 years ago, so the number of people who can afford to save and invest has gone up a lot.
In addition to number one, you have the basics – a job. Basic levels of health and so on.
You start small from a young age. Start investing tiny amounts – even $50-$100 a month as a student with a part-time job. Increase if after you can afford to in your 20s and 30s.
Reinvest unexpected money from bonuses, inheritances etc.
Invest in ETFs like the S&P500 long-term. By long-term I don't even mean 15 years. I literally mean forever – from your late teens all the way through to retirement.
Hold 3–4 ETFs to reduce your risk. Learn about asset allocation in books or hire a professional to do it for you.
Invest your money. Don't save it.
Don't speculate. Being an investor and speculator isn't the same thing.
Statistics show that the average millionaire is middle-income and middle-aged.
Over 30% of millionaires in places like the US and UK are estimated to be teachers, mid-income managers, accountants etc, with over 50% being from various mid-income level professions.
So, the "boring route" to "riches", which means get wealthy slowly, isn't difficult.
If you want to become very rich, or also have a high-income as well as get wealthy (wealth and income are very different) you need to learn different skills.
Money management skills, a long-term mindset and good decision making is enough to get wealthy slowly.
If you want to do it more quickly and aggressively, you also need those skills in addition to others such as business-related skills, or high technical skills in certain situations.
It also depends on how much risk you want to take. The aforementioned slow approach isn't very risky at all.
To carry on reading click below: