Let's talk about the reasons to consider investing in St Kitts and Nevis.
If you want to invest as an expat or high-net-worth individual, which is what i specialize in, you can email me (advice@adamfayed.com) or use WhatsApp (+44-7393-450-837).
Introduction
Investing entails making plans for your future and the future of others you care about. Given the uncertainties of the previous year, you want to make sure that your money travels as far as possible, which is where St Kitts and Nevis comes in.
Tourism, agriculture, and industry are the mainstays of the economy in St Kitts and Nevis. Its official language is English, and its currency is the East Caribbean Dollar. St Kitts and Nevis is also well-known for its welcoming business policies to international investors.
It established the first citizenship by investment (CBI) program in 1984. For decades, the famed Caribbean citizenship programme has offered respected international investors the extraordinary opportunity to obtain citizenship in St Kitts and Nevis in exchange for a qualifying investment.
10 Reasons to Consider Investing in St Kitts and Nevis
Here are the top 10 reasons to consider investing in St Kitts and Nevis:
1. St Kitts and Nevis is Beautiful
St Kitts and Nevis is a captivating twin-island nation in the Caribbean. It is well-known for its natural beauty, volcanic formations, and clean beaches. With its sunny and sandy beaches and solid national infrastructure, the country has become one of the Caribbean's fastest-growing economies.
St Kitts, the larger of the two islands, has the greatest liveliness and activity. Nevis, on the other hand, is better conserved and has a more peaceful vibe. Hiking paths, stunning beaches, and luxurious private residences may all be found on Nevis.
2. St Kitts & Nevis Has a Flourishing Local and Expat Communities
The island draws global-minded workers since it offers award-winning and internationally respected academic institutions such as veterinary and medical universities. Because of its thriving tourist industry, St Kitts and Nevis attracts visitors from all over the world, with over a million visitors each year. Many people are so taken with it that they decide to stay.
The number of American tourists to the country has increased in recent years. On the islands now live about 1,000 US citizens. With more work-from-home rules in place than ever before, many people consider the Caribbean as the ideal location for getting away from the hustle and bustle of large cities but remaining connected when business calls.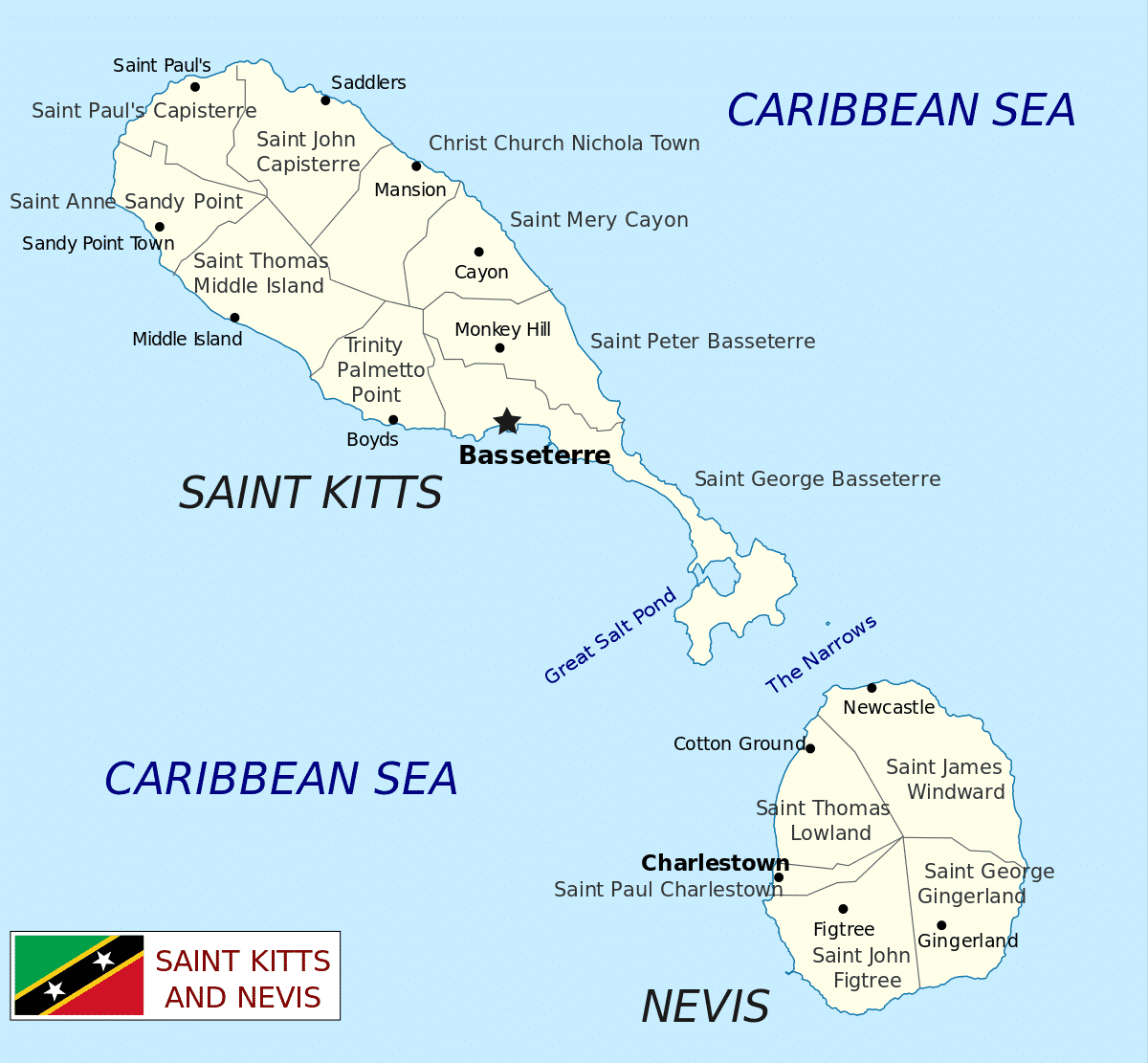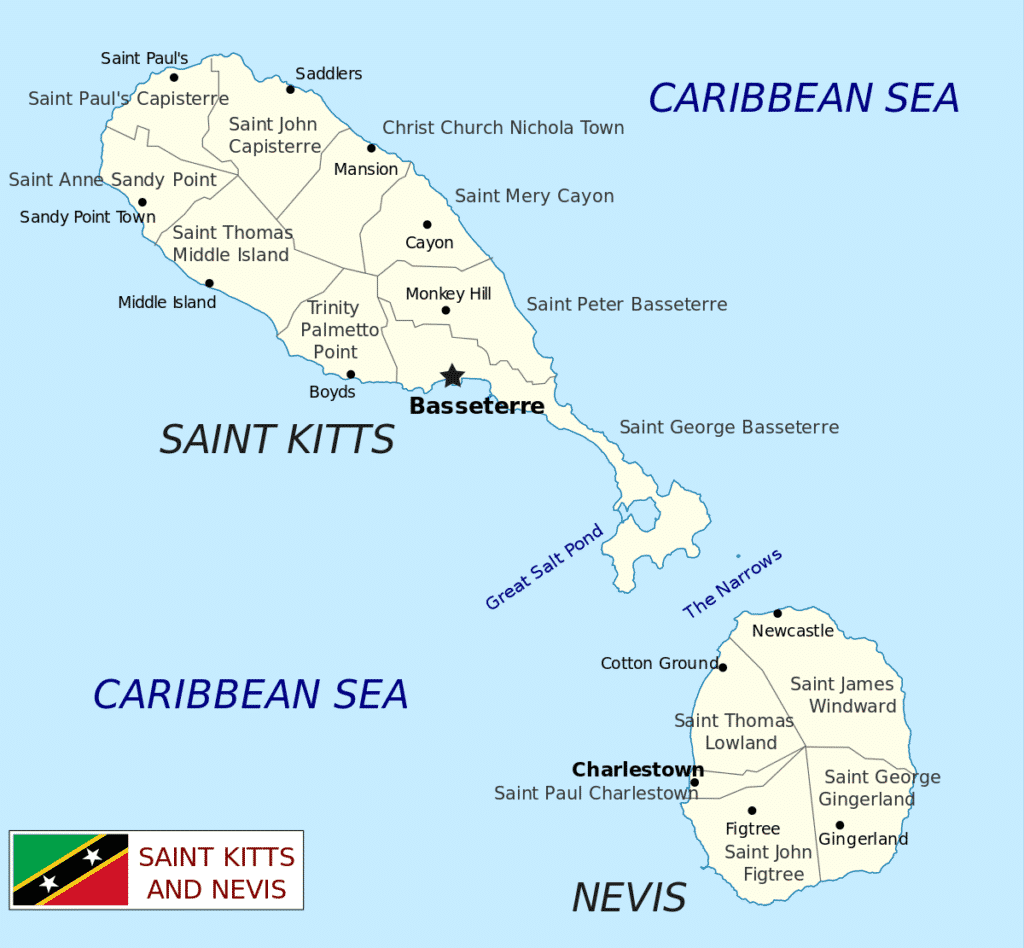 3. English is the Official Language in St Kitts and Nevis
English is the national and official language of St Kitts and Nevis. Because the British ruled the islands until 1983, English is a colonial heritage in the country. The widespread usage of English makes it simple for people to do business and see the country's breathtaking natural environment.
4. Investing in St Kitts and Nevis Can Lead to Second Citizenship
If you're investing in St Kitts and Nevis, particularly going to do business or invest in real estate in St Kitts and Nevis, you may as well obtain a second citizenship. You and your family are eligible for St Kitts and Nevis citizenship under the CBI Programme's Sustainable Growth Fund (SGF). Applicants have the option of investing in pre-approved real estate. All candidates, however, must first complete a rigorous due diligence process.
The SGF is the quickest and most cheap route to obtain a second citizenship, with an average processing time of three months from application submission to acceptance, unless you elect for the speedier, more expensive Accelerated Application Process. Otherwise, the process of obtaining permanent residency or naturalization might take several years.
5. Investing in St Kitts and Nevis Allows for Global Mobility
In an increasingly globalized environment, unfettered mobility is a critical instrument for leveling your firm to a worldwide market. According to a 2021 analysis published by the Financial Times' Professional Wealth Management (PWM) magazine, St Kitts and Nevis has the most comprehensive global mobility service in the Caribbean, out of all Caribbean CBI states.
Citizens of St Kitts and Nevis can now travel to approximately 160 countries and territories on seven continents without the need for significant pre-departure documentation. Among these locations are some of the world's most important business centers.
6. St Kitts and Nevis Has Thriving Tourism Industry
St Kitts and Nevis is in great demand as a famous port for its outstanding tourism, accompanied by an unrivaled experience. Prior to the epidemic, the country had gained honorary marquee tourism destination status and received one million cruise passengers for two years in a row.
This implies that regardless of the target location where you want to invest in the country, you will get a good return because practically every industry on the islands is affected by people arriving and exiting.
7. St Kitts and Nevis is Business-Friendly and Investor-Friendly
St Kitts and Nevis provides its inhabitants with a comprehensive range of insurance services in a tax-friendly environment, in addition to citizenship and global mobility.
For instance, the country protects financial privacy by not disclosing information about offshore firm owners and top executives.
8. St Kitts and Nevis is Just Five Hours Away from the United States
Since 1983, when the twin islands gained independence, St Kitts and Nevis and the United States have been diplomatic allies. Alexander Hamilton, a pivotal figure in the establishment of the United States, was born in Charlestown, Nevis. St Kitts and Nevis also offers direct plane links to numerous locations in the United States, including Miami, which is only five hours away.
Furthermore, since 1976, the Eastern Caribbean dollar, the currency of the Organization of Eastern Caribbean States (OECS), which includes St Kitts and Nevis, has been tied to the US dollar.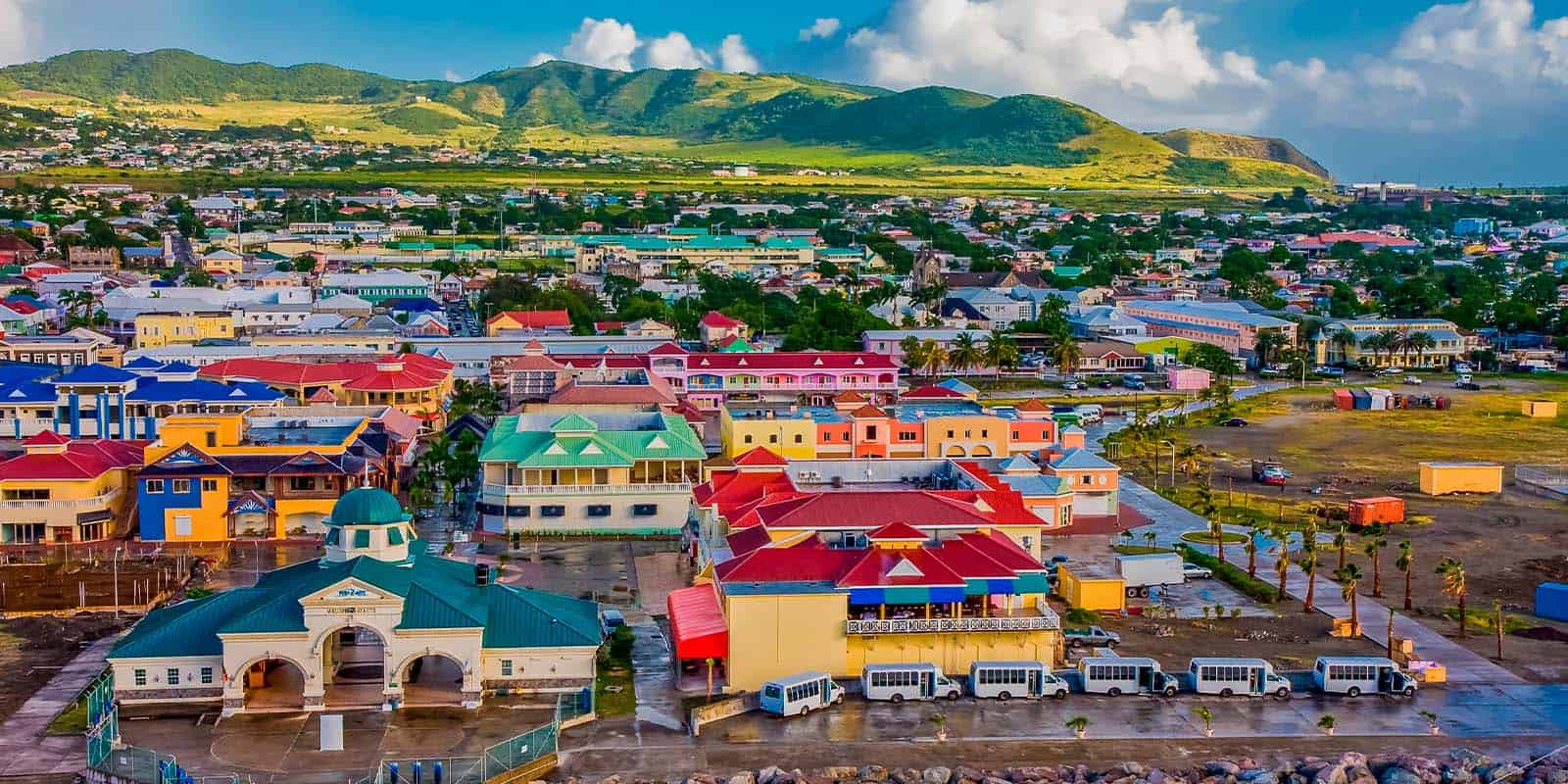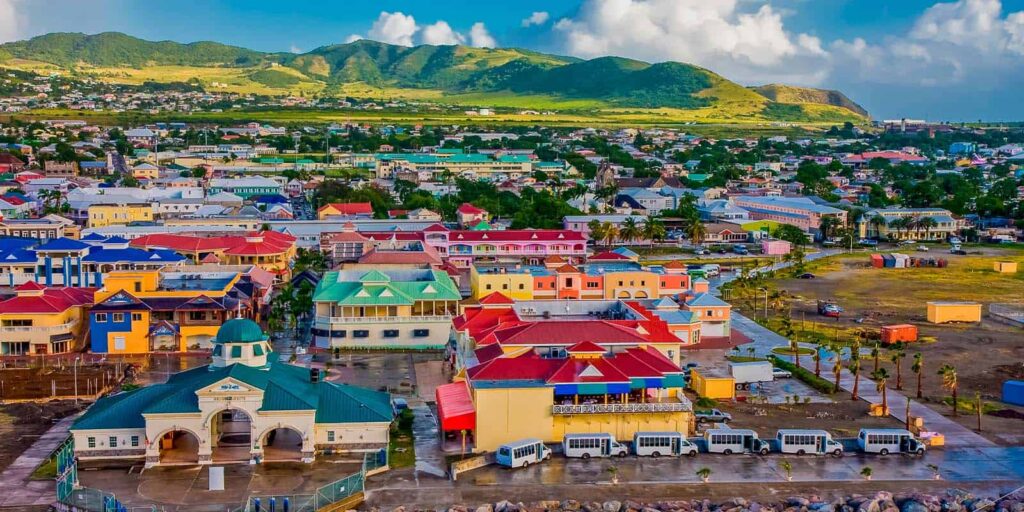 9. Investing in St Kitts and Nevis Allows for More Opportunities for Portfolio Diversification
Portfolio diversification is the first stage in distributing your investments so that your exposure is not confined to a single type of asset. A property investment in St Kitts and Nevis will allow you to diversify your investment portfolio while also potentially earning a profit when you sell your piece of real estate once the required hold time ends.
This will also ensure that you keep a portion of your fortune outside of your native nation. In unpredictable political and economic situations, knowing that a piece of your portfolio is not in the hands of a possibly corrupt government may provide considerable peace of mind.
10. St Kitts and Nevis Has Broader Commitment to Digital Transformation
The St. Kitts and Nevis Patriots will be the first team in the Caribbean Premier League to issue fan tokens in addition to NFTs, a non-fungible unit of data stored digitally. The team's willingness to accept digital assets reflects the country's larger dedication to technology growth, which is one of the main reasons why the islands have become a favorite location for tech investors and entrepreneurs.
Similarly, the twin island country was one of the first in the Eastern Caribbean to test a digital currency called DCash.
In addition, St. Kitts and Nevis enacted the Virtual Assets Bill in 2020, allowing residents to deal in assets such as cryptocurrencies in a simple and transparent manner.
Pained by financial indecision? Want to invest with Adam?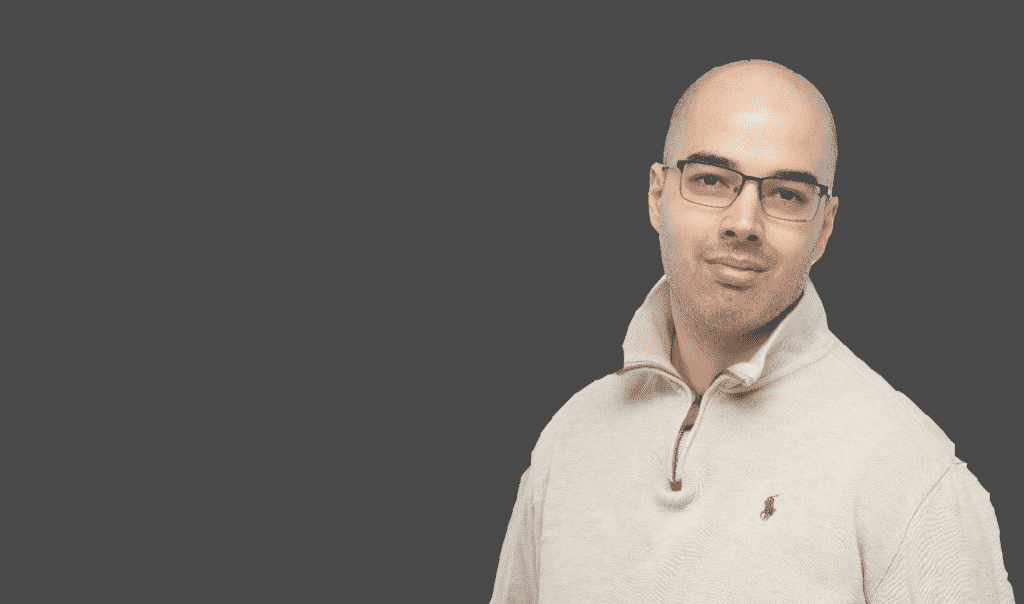 Adam is an internationally recognised author on financial matters, with over 492.2 million answers views on Quora.com and a widely sold book on Amazon