Many youngsters dream of fame, fortune and admiration. They imagine that Joe Frazier, Ali and others must all have built up a considerable net worth, prior to their deaths.
So why does it often go wrong for these "lucky" young men and women.
I was watching a great documentary a few days ago, about the Ali-Frazier rivalry, which is one of the best in all of sport.
It divided opinions in its day, in the way that Messi vs Ronaldo or Federer vs Nadal does today. Only there was a real dislike between the pair, which often became very personal.
The program spoke about the financial issues many celebrities such as Frazier face, which is ironic, given that he made over $2.5m in 1971 for just one fight, which is roughly $15.5m in today's money.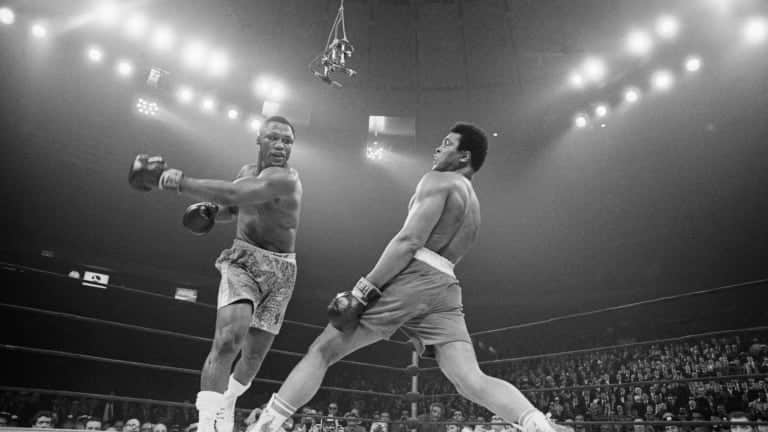 In total, he earned over $100m in today's money, throughout his career, but ended up in poverty in his later years, living in a tiny apartment above a gym in New York. What went wrong?
Of course financial mismanagement, even though he blamed failing to look after his own image for his money worries. In reality, he probably never learned to respect money, as somebody that earned so much, so young.
He isn't alone. Mike Tyson, Joe Louis and Sugar Ray Robinson are just three greats who went bankrupt. It is also estimated that over 50% of sportsmen in basketball and even soccer, go broke within 5-10 years of retirement.
A study of professional accountants and lawyers, all earning similar salaries, also found that those who had been given substantial inheritances, had lower net wealth compared to their self-made counterparts.
Lottery winners don't fare much better, with an estimated 30%-50% of them being broke within just 5 years of winning the jackpot.
For our own kids then, they might not be sportsmen, but we can help them, by teaching them financial responsibility, early in life.
That often means ensuring money doesn't come too easily to them.
Further reading
Is property always a one-way bet?