In this Kotak Mahindra bank review, we will see the wide array of products and services that one of India's biggest banking and financial services groups provides. However, are these good enough for customers?
If you have any questions or want to invest as an expat or high-net-worth individual, you can email me (advice@adamfayed.com) or use these contact options.
What are the products and services of Kotak Mahindra Bank?
Banking services are available for individuals, businesses, corporations, investors, and non-resident Indians.
Personal Banking
Savings Account
Kotak bank has more than 1,300 branches and ATMs in India, so accessing your savings account will be easy. With this account, you can get up to 7% interest with ActivMoney, which is similar to what you'd get with a fixed deposit. There are also no account fees per transaction or per month.
These benefits are supplemented by Kotak Mahindra Bank's distinct savings account programs for women, children, seniors, professionals, and families, which comes with its own set of benefits and perks, including cashbacks and discounts.
811 Digital Savings Account
Two versions of the Kotak 811 digital savings account are available to accommodate various customers' financial needs. Clients that maintain a certain balance in their account receive 4% interest each year. It's a digital savings account that doesn't tie you down and doesn't demand a certain minimum amount. Accounts may be opened instantly with just an Aadhaar number. Resident Indians who are at least 18 years old can open an account.
Sankalp Savings Account
The minimum balance required to avoid maintenance fees for this account is 2,500 Indian rupees every quarter or a Term Deposit of 25,000 rupees. Fees equal to 6% of the deficiency from the minimum average balance will be assessed.
The account offers competitive rates on loans for gold, motorcycles, and tractors. You can also gain access to a larger annual limit of 2.4 million rupees for free deposits and withdrawals.
One must be a resident of India or a member of a Hindu Undivided Family (HUF) to open a Sankalp savings account.
Everyday Savings Account
Either make at least 30 purchases or keep an average monthly balance of 20,000 rupees to avoid the non-maintenance fee. You can get personalized birthday and anniversary incentives from Kotak Mahindra Bank, as well as unexpected bonuses as you reach monthly transaction goals. Resident Indians can open an account, members of Hindu Undivided Families and expats living in India.
The Everyday Rupay debit card, which is included with the account, has a number of useful functions. The issue fee for the Rupay Debit Card is waived for the first year. The card's daily transaction limits are increased to 300,000 rupees in India and internationally.
All domestic transactions are unlimited at Kotak Bank ATMs, and you get 10 free withdrawals per month from any other ATM. The higher insurance coverage offered by this account is yet another layer of safety.
811 Edge
The 811 Edge is a digital savings account offered by Kotak. Customers who keep an average monthly balance of 10,000 rupees or more in their 811 Edge are eligible for an attractive interest rate of 4% per annum. You can open your account online just with your Aadhaar number.
Customers can switch to cashless transactions thanks to the platform's support for online transfer options like National Electronic Funds Transfer (NEFT), Real-Time Gross Settlement (RTGS), and Immediate Payment Service (IMPS).
Customers can get a Platinum Chip Debit Card for 199 rupees per year. The Scan & Pay function also allows customers to make in-store purchases. Free IMPS/NEFT transfers can be made using Net banking and Mobile banking on the platform as well.
Customers can do things like shopping, booking movie tickets, and booking flights all from within one app thanks to the Kaymall integration.
The same eligibility as 811 Digital Savings Account applies.
Nova Savings Account
Customers living in rural or less-populated areas can access the Nova Savings Account. The minimum required balance each month is 5,000 rupees. Withdrawing money from a Kota Bank ATM is free of charge for account holders. This savings account also includes a traditional debit card.
Resident Indians, members of Hindu Undivided Families and expats residing in India can open an account.
Classic Savings Account
This account comes with a platinum international chip debit card with free withdrawals on Kotak Mahindra Bank ATMs. Meanwhile, up to five withdrawals are free per month in other banks' ATMs.
You need to retain a minimum of 10,000 rupees in your Classic Savings Account to keep it active.
The account has the same availability and eligibility as Nova Savings.
My Family Savings Account
You can get 4% interest on your savings by using this account. If your balance exceeds a specific amount, it will automatically convert into a term deposit, earning you extra interest. You can save in one bank account or several.
A personal relationship manager is also available to help you and your loved ones. Take advantage of doorstep services such as cash on delivery, check delivery, and more without leaving the house. Customers with a Pro or Ace savings account also receive free ATM withdrawals. You will get a debit card, either a Classic or a Platinum, with generous withdrawal limits.
Your current savings account balance is just a phone call away with the Insta Balance Service. Quick money transfers are also possible with the Immediate Payment Service.
My Junior Account
Kotak Mahindra Bank also offers 4% interest on this savings account with a customized debit card.
It can be bundled with Junior and Guardian savings accounts that allow a recurring deposit investment for at least 1,000 rupees per month. There's also a or systematic investment plan option where you can select how much and how long you wish to invest.
The normal Savings Account options (Ace, Pro, Classic, Edge, and Nova) include a Standalone Junior Account in addition to the bundled option. No investing options or Guardian Account are available with this plan.
Grand Savings Programme
This is a comprehensive offering for resident Indians aged 55 and up. By enrolling in the Grand Account, you gain access to priority service at branches, convenient home-banking facilities, the opportunity to earn up to 1,500 Kotak Reward Points, discounts on locker rentals, overdraft facilities, health care benefits, and more.
The Grand Savings Account offers an interest of up to 4%, plus the opportunity to earn FD-like interest through ActivMoney, with returns of up to 7%.
Moreover, the account waives the Annual Maintenance Charges (AMC) on your Demat Account for the first year, reducing any financial burdens.
Silk – Women's Saving Account
The goal of the Kotak Mahindra Bank Silk program is to empower women by providing them with a variety of incentives in the areas of finance, dining, health, and leisure. The Silk Savings Program is eligible for special perks, such as increased withdrawal limits using a debit card.
In addition, women are connected with a community of peers who are invested in their success in the realm of personal finance.
Cash pick-up and delivery, as well as check/draft delivery, are only two examples of the doorstep banking services available to Silk Savings Program members. The scheme also provides participants with a Kotak Silk Platinum Debit Card that may be used for daily purchases up to 200,000 rupees as well as ATM withdrawals up to 40,000 rupees in India and 50,000 rupees elsewhere.
The Silk Savings Program is restricted to female resident Indians who are 18 or older. A woman must be the primary account holder if it's a joint account. Customers with Small or Basic Savings Bank Deposit Accounts, as well as children, non-residents, and foreigners, are ineligible for the Silk Savings Program.
Edge Savings Account
With the Edge Savings Account, you may withdraw cash from any Kotak ATM at no additional cost or withdraw up to five times from other banks. An average monthly balance of 10,000 rupees per month must be kept in this account. With ActivMoney, you can earn interest rates up to 7%, competitive with those offered by fixed-rate deposit accounts.
The Edge Savings Account also provides you with up to 25 complimentary check leaves annually. Take advantage of no-cost electronic banking options like Phone, Internet, and Mobile Banking. The use of Net Banking for completing NEFT transfers is similarly free of charge. The Classic Debit Card is a convenient option for making everyday purchases and comes with the usual fees.
Resident Indians, HUFs, and foreign nationals legally living in India can all open this type of account.
Pro Savings Account
You need to maintain at least 20,000 rupees a month for this savings account that comes with a Platinum International Debit Card (free for its first year). Withdrawals are free in local ATMs.
The ActivMoney Kotak facility can also be used to generate up to 7% interest on savings. The eligibility is the same for Edge Savings.
Ace Savings Account
This account from Kotak Mahindra that's accessible via phone, net, and mobile banking needs a higher average monthly balance at 50,000 rupees. However, the interest rates are the same as the savings accounts mentioned prior at 4% to 7%.
Check collection, cash withdrawals at local Kotak branches, fund transfers, and a Platinum International Debit Card have no charges.
Alpha – The Savings & Investment Programme
You are allowed to invest in recurring and fixed deposits, mutual funds, and the national pension scheme with Alpha.
To qualify for the perks of a Non Maintenance Charge Waived Savings Account, you must deposit a minimum of 2,000 rupees to 4,000 rupees per month into a recurring deposit or Systematic Investment Plan.
You can also be eligible for the Kotak Rewards program that lets you accumulate reward points toward free merchandise and other benefits, up to a maximum of 1,500 points. Additionally, annual fees for your investing account will be waived so long as you keep your SIP active.
You can save 15% on locker rental rates by using Ace as your service provider.
Deposit Accounts
Fixed Deposit
This account is good as a medium- to long-term investment. Terms between 12 months and 25 days and under 2 years earn an attractive annual interest rate of 7.20% on your Fixed Deposit. You can open a Fixed Deposit account with Kotak Mahindra Bank with 5,000 rupees. You can select a contract length between 7 days and 10 years.
Interest on a Kotak Fixed Deposit can be withdrawn on a monthly or quarterly basis, or it can be allowed to accumulate until the maturity date.
Senior Citizen Fixed Deposit
Kotak Mahindra's Senior Citizen Fixed Deposit is designed to help retirees make the most of their savings. Any Indian resident who is 60 or older is eligible for the special interest rates. If you're qualified, you can secure your funds for a booking period of 7 days to 10 years. The minimum deposit is 5,000 rupees. For added utility and accessibility, the deposit permits early or partial withdrawal of cash if required by the senior.
Recurring Deposit
You can save regularly and get assured returns at the current interest rate with the Kotak Recurring Deposit, which allows you to set the period and monthly investment amount. You can invest in this product however you see fit, at whatever pace best suits you, and in whatever way best suits your goals.
Tax Saving Fixed Deposit
Kotak Mahindra's Tax Saving Fixed Deposit provides its customers with three main advantages: tax deductions, safety, and competitive interest rates. You can choose to withdraw interest on a quarterly basis or let it accumulate tax-free with this fixed deposit.
Kotak Mahindra Bank offers a tax-saving FD for annual deposits between 100 rupees and 150,000 rupees. There is a 5-year commitment required for this product, and no withdrawals can be made early or in part before the completion of the lock-in term. In addition, Kotak Bank offers older residents specialized tax planning solutions.
Sweep-In Facility
Kotak's Sweep-In Facility enables you to connect your current Fixed Deposit to your Savings or Current Account. Should you encounter a shortage of funds in your account, the necessary amount will be automatically withdrawn from your Fixed Deposit, ensuring a seamless banking experience.
Business Banking
Current Account
The Current Account provides numerous commercial financing options to meet the specific requirements of its users. Collections may be made quickly and easily with this system's support for a variety of payment methods (POS, QR codes, UPI). You can make payments with confidence with the Payment and Collection Solutions. The Trade and Forex Solutions allow companies to open new markets around the world.
The Current Account is open to various organizations and individuals outside of the Startup Regular and Premium accounts. This includes resident Indians, sole proprietors, partnerships, private limited companies, co-operative societies, trusts, clubs, religious organizations, educational institutions, government bodies, and more. Foreign firms, banks, insurance companies, mutual funds, stock brokers, NGOs or charitable trusts are also served.
Astra 15 Current Account
The account has many useful features that are geared at the requirements of larger businesses. Among these are free Real Time Gross Settlement and National Electronic Funds Transfer transactions, free check books, exemptions from check deposit charges, and more lenient terms for cash deposits and withdrawal fees.
The account comes with a debit card called Business Power Platinum, which lets up to 300,000 rupees worth of spending a day, plus withdrawals of 150,000 rupees max from ATMs.
Kotak ActivMoney is a feature of the account that reinvests the current account balance in term deposits at competitive interest rates. In addition, the Kotak Credit Access facility offers firms an unsecured overdraft capacity of up to 1.5 million rupees, which can be used for meeting urgent financial needs.
You can write as many demand drafts as you like from this account, and they can be cashed in at any Kotak Bank branch. The account can be a single or joint account, with 1.5 million rupees both for minimum opening deposit and average balance per quarter.
Astra 05 Current Account
Astra 05 has the same features and eligibility with Astra 15, except for the minimum initial deposit and average quarterly balance needed.
You can set up this account by depositing 500,000 rupees initially, plus maintaining the same amount per quarter.
ActivMoney Current Account
The ActivMoney Current Account offers a distinctive benefit that enables you to generate interest on the surplus funds held in your Current Account. If your account balance goes beyond a certain limit, a portion of it will be placed in a Fixed Deposit where interest will be earned. The sum of your Current Account balance and Fixed Deposit balance is the money you have available for making purchases.
Please note that there are no penalties for early withdrawal from a Fixed Deposit, so you can access this money whenever you need it.
ACE Current Account
The ACE Current Account was created to ease the banking process for larger enterprises without requiring them to maintain excessively high balances. Options including premium current accounts, premium savings accounts, and joint accounts are all available. Customers are advised to keep a minimum quarterly average balance of 250,000 rupees in their accounts, the same amount needed as opening deposit.
The Business Power Platinum Debit Card provides its holders with a daily purchase limit of 300,000 rupees and a daily ATM cash withdrawal limit of 150,000 rupees.
With Kotak ActivMoney, businesses may change their current account balance into term deposits and earn competitive interest rates.
Kotak Credit Access provides a collateral-free overdraft facility of up to 1.5 million rupees for businesses with short-term funding needs.
Free demand drafts are available at all Kotak Mahindra Bank locations for the convenience of account holders. They have the option of opening the account singly or jointly.
Startup Regular Current Account
Kotak Mahindra Bank provides a regular current account tailored to new enterprises called the Startup Regular Current Account. The company's incorporation or registration date must be no more than three years prior to the day the account is opened. The minimum deposit and average quarterly balance are both 50,000 rupees.
A single proprietorship, partnership, limited liability partnership, or limited company can access the current account.
Startup Premium Current Account
This Premium account has similar features to the Regular account mentioned above, except this one has a higher initial deposit minimum and average balance per quarter that must be maintained, at 100,000 rupees. Also, it's only available to partnership, limited liability partnership, as well as public and private limited companies.
Elite Current Account
Elite, a premium checking account, has low minimum balance restrictions and a number of perks like fee waivers, an overdraft facility, and free demand drafts. At least 100,000 rupees is needed to open a single or joint account. It's the same figure that should be kept at the account quarterly.
To make everyday purchases and withdrawals from ATMs easier, Elite also offers its customers the Business Power Platinum Debit Card with a daily purchase limit of 250,000 rupees and a daily withdrawal limit of 50,000 rupees.
Kotak Credit Access offers a maximum unsecured overdraft facility of 1.5 million rupees for businesses with immediate financing requirements. Last but not least, each month, Elite users can receive up to 30 free demand drafts that can be cashed at any local Kotak Mahindra Bank.
Pro Current Account
Professionals who manage small and medium-sized enterprises will appreciate the features and benefits of the Pro Current Account. The account's minimum quarterly balance requirements make it easy for account holders to keep their average balance at 50,000 rupees. A Business Class Gold Debit Card is also included, with a daily spending limit of 250,000 rupees and an ATM cash withdrawal limit of 50,000 rupees.
Kotak Credit Access provides additional short-term capital for businesses, up to 1.5 million rupees. The Pro Current Account also has free demand drafts up 15 per month, which can be issued in non-Kotak bank locations for your convenience.
Global Trade Current Account
The purpose of the Global Trade Current Account is to meet all of your requirements in international trade and foreign exchange with the help of its global network of correspondent banks. Having this account gives you access to a Dedicated Relationship Manager. You can also receive a free Kotak Multi Currency World Travel Card, which will make foreign travel much simpler and easier.
Merchant One Premium Current Account
A minimum opening deposit of 100,000 rupees is required for a Merchant One Premium current account. It's also what you need to keep as your quarterly balance.
The Kotak Biz Connect solution, which is powered by Kotak One POS, is coupled with the account so that payments may be made easily. Moreover, an overdraft facility is included for your convenience.
Businesses of all shapes and sizes can open a Merchant One Premium Current Account, from single proprietorships to limited liability partnerships to public and private enterprises to educational institutions to insurance agencies to stock brokers. If you want to use the Merchant One Current Account, you have to get a POS machine.
Edge Current Account
This is a premier current account targeting SMEs who wish to retain lower balances with better overdraft features. The average quarterly balance needed to keep this account is 25,000 rupees.
Neo Current Account
This account features the lowest quarterly balance required among all the accounts listed here, at 10,000 rupees. It also includes a Business Power Platinum Debit Card, Kotak ActivMoney, and great overdraft facilities. It can be opened individually or jointly.
Privy League Banking
Banking services, financial planning, and a variety of other perks are all at your disposal with Privy League Banking. The lifestyle benefits include eating out, staying in hotels, and taking trips.
You have lifetime access to premium Credit Cards and unique Debit Cards that come with your Privy League Banking card. These cards come with certain benefits, including free use of airport lounges, favorable exchange rates, and more.
Experts on the Privy League Banking team will customize a portfolio to your needs and preferences. You can also enjoy convenient banking with personalized attention, low-interest loans, and a round-the-clock help desk.
Interest rates on the ActivMone Savings Account are competitive with those on fixed deposits, and a 3-in-1 Integrated Account is available for banking, DEMAT, and hassle-free trading. There are special brokerage rates attached to this.
The Privy League Banking offers four tiers – Black, Platinum, Neon, and Maxima.
Kotak Mahindra Bank Review Bottom Line
The bank offers relatively good interest rates and they have an array of accounts to choose from. They even have salary accounts, albeit I did not discuss them here. There are accounts with no minimum maintaining balance and one that offers free withdrawal even through another bank. Online account transactions are seamless and come with a free debit card.
However, be mindful of their charges as they can be quite high. Some clients even complain of hidden charges. Kotak Mahindra bank's customer service is also often rated negatively because of its sluggish response and or action to resolve a concern raised. Security isn't also very reliable, and many complain about taking out loans from them.
If you're thinking about investing through the bank, it might be better to go somewhere else.
Pained by financial indecision? Want to invest with Adam?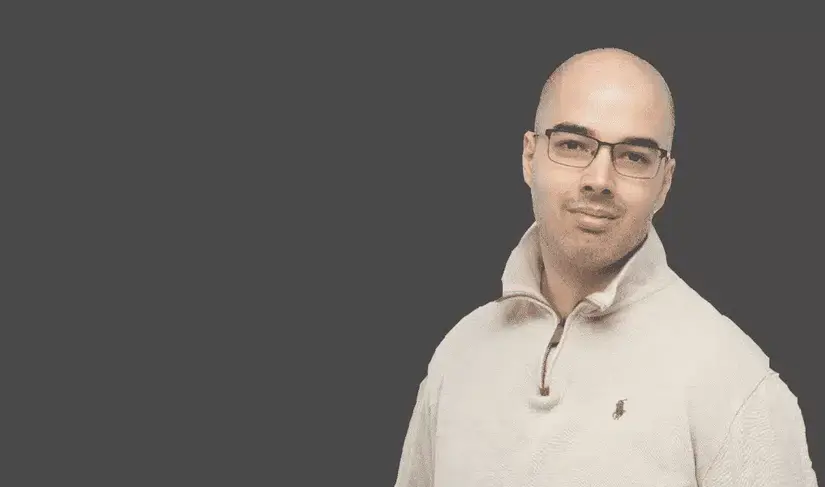 Adam is an internationally recognised author on financial matters, with over 668.8 million answer views on Quora.com, a widely sold book on Amazon, and a contributor on Forbes.