Living in Cyprus as an Expat
If you are looking to invest as an expat or high-net-worth individual, which is what I specialize in, you can email me (advice@adamfayed.com) or use WhatsApp (+44-7393-450-837).
Living in Cyprus: Is it a good place to be?
Cyprus is an amazing place to live in whether you're with your family or alone and retiring. The island is well known for its outstanding beaches, but it also attracts tourists from all over the world with its gorgeous mountains and tiny valleys brimming with vineyards, orange orchards, and olive groves.
Numerous lifestyle and economic benefits might come from living in Cyprus. You can get more chances to spend time outside and enjoy a Mediterranean lifestyle that is more laid back. It should be appealing if you're tired of a fast-spinning environment.
Compared to the United Kingdom, your living expenses in Cyprus will be much lower, plus you can take advantage of more lenient taxes and lower property costs.
Fresh produce, fish, and a variety of seafood are always available for purchase in Cyprus. In terms of weather, there are about 320 days of sunshine on the island each year, making it the warmest place in the European Union. Cyprus is regarded as having one of the world's healthiest climates.
Is living in Cyprus safe?
Cyprus is considered as one of the safest locations in Europe and remains a very safe place for tourists and expats alike, with a very low crime rate in both the Northern and Southern portion of the island.
Also, there is lesser violent crime in Cyprus when compared with other European countries of similar size. While there are instances of non-violent and non-confrontational street crimes too — as with any place — the island in general is peaceful place to live in.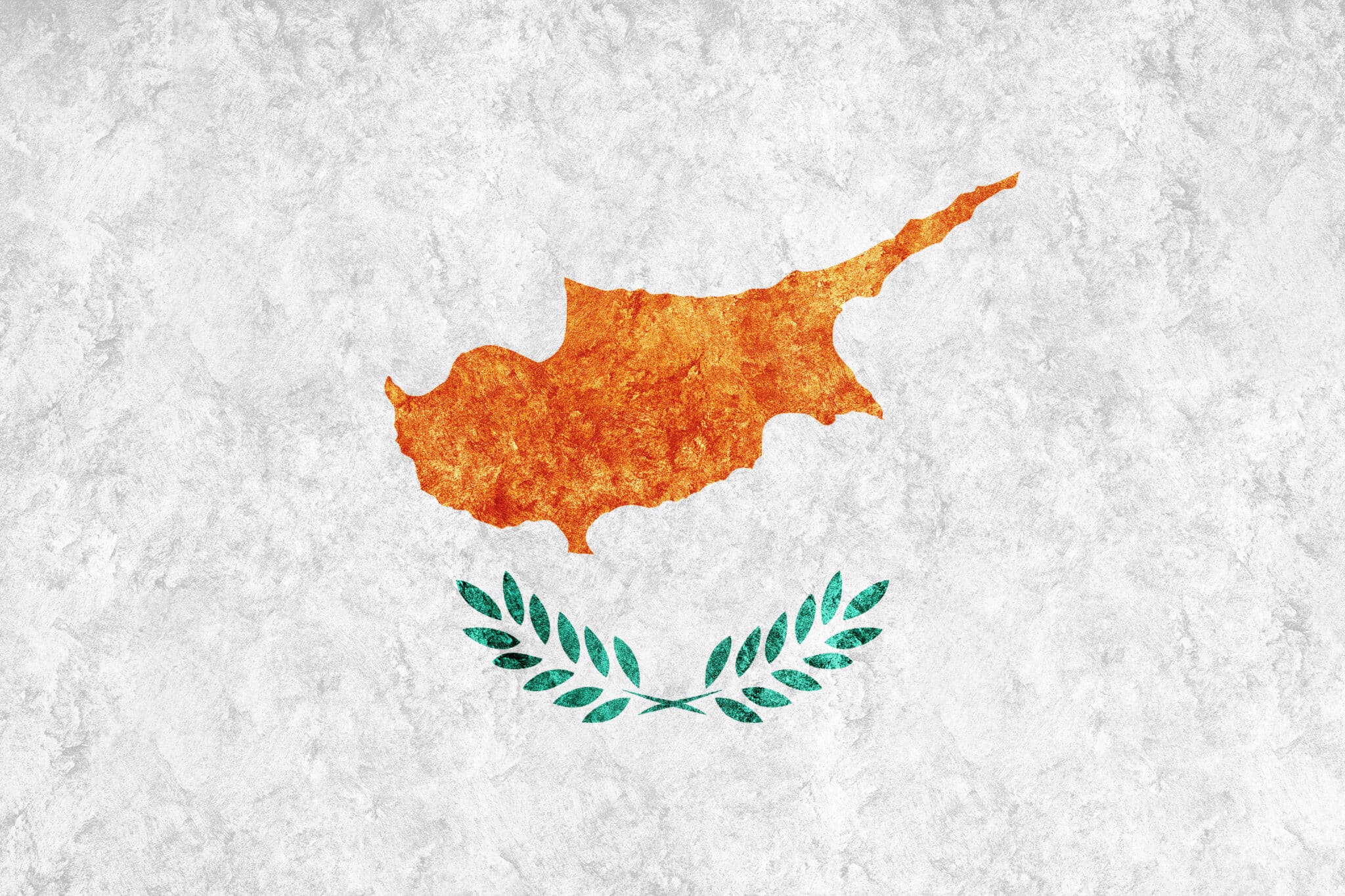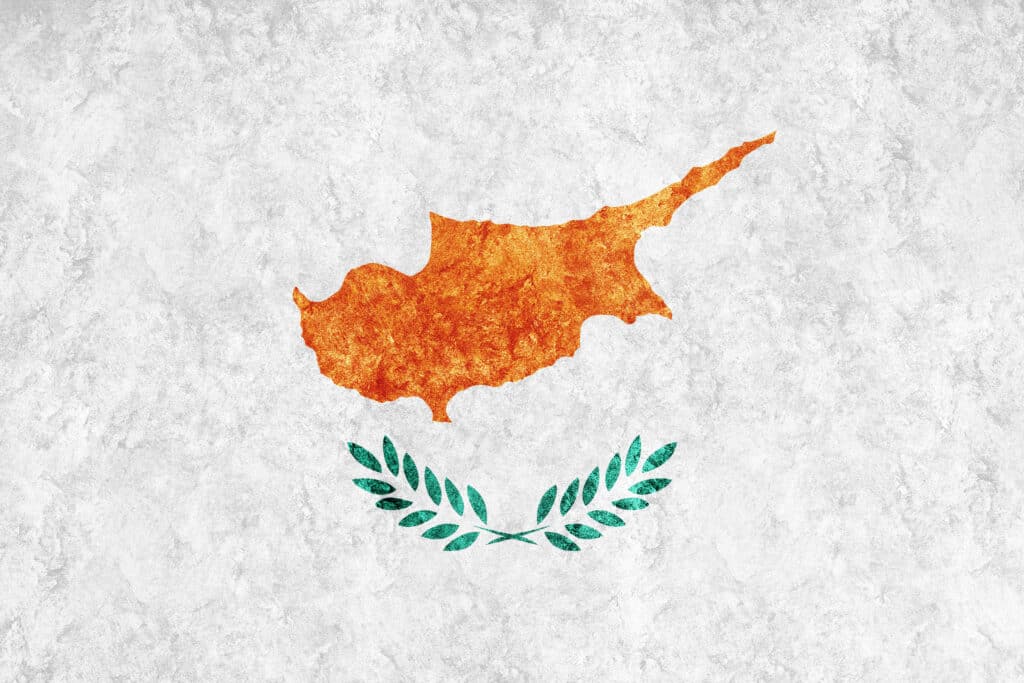 Living in Cyprus: Residency for non-EU citizens
Since the Republic of Cyprus is a member of the European Union (EU), anyone who is an EU national may move and reside there without having to go through a lot of formalities.
However, you do not have automatic rights to emigrate to Cyprus if you are a citizen of a non-EU country.
You are permitted a 90-day stay in South Cyprus with no visa. Should you wish to stay longer and live there, you must go through a residence application process. The rule is the same for all non-EU citizens.
You can also consult with a qualified immigration lawyer since the procedure might be fairly complicated.
Since January 1, citizens of the UK who want to visit Cyprus for more than 90 days out of every 180 days in a year may consider filling out form muk1, which is the application for temporary residence in Cyprus.
Getting residency in Cyprus is more difficult now than it used to be, according to Maplebrook Services Cyprus, a business that offers advice to expats on wills and related services as well as assistance with residency concerns.
The application procedure is quite burdensome and calls for the submission of the following documents:
• birth and marriage certificates that must be authenticated in your country of residence
• a signed copy of the lease or purchase agreement for the property
• utility bills, like those for electricity
• bank statements
• health insurance policy
You can apply for permanent residency after five years.
Appointments to apply for a muk1 are frequently scheduled months in advance, and on the actual application day, there is a lengthy waiting period before being called.
However, you can hire someone to make the appointment for you and just show up to have your picture taken and hand over the required payment.
Living in Cyprus: Residency through property acquisition
Cyprus Residency by Investment Program is a less complicated option. By purchasing a home starting at €300,000 (plus VAT) under this program, you can get a Cypriot permanent residency permit (PRP) in about two months.
The upsides and downsides of living in Cyprus
There are benefits and drawbacks to migrating to Cyprus, despite the fact that the island is unquestionably beautiful and a popular destination for expats. Prior to moving, it's wise to become informed of both.
The upsides:
1. Excellent weather since there are a lot of bright and long sunny days.
2. Many opportunities for an active outdoor lifestyle: great golf courses and breathtaking mountain hikes, particularly in the North. In the winter months, you can engage in water sports and even go skiing in the Troodos Mountains.
3. There are several stunning beaches to choose from for a relaxing day out by the sea.
4. Learning Greek or Turkish are not necessary because there are many residents who speak English well enough on both sides of the island. But your community will highly value your effort if you ever want to be taught their language.
5. You can save your bank account from suffering thanks to the reduced taxes and a lower cost of living. This is particularly true if you intend to relocate to North Cyprus.
6. Great expat communities in both the North and South.
The cons:
1. Due to the frequent rain and chilly temperatures, January and February can be particularly awful.
2. It can get super hot in July and August, therefore air conditioning is required.
3. There is a good selection of flights to and from the UK, but there are few direct flights to other European nations.
4. The internet connection can be a bit patchy and expensive.
5. Imported goods are expensive.
Living in Cyprus: Traveling to and from the island
Larnaca and Paphos are the two main international airports in South Cyprus, while Ercan International Airport, which serves as the primary civilian airport, is the only airport in Northern Cyprus.
Flights to Larnaca or Paphos take only under five hours from most major airports in the UK. Flights to Cyprus are typically inexpensive and are available from a number of carriers, including the low-cost EasyJet. The fares rise during the school holidays, though.
As per the international agreement, all aircraft must land on Turkish territory before proceeding to North Cyprus so there are currently no direct flights to Ercan.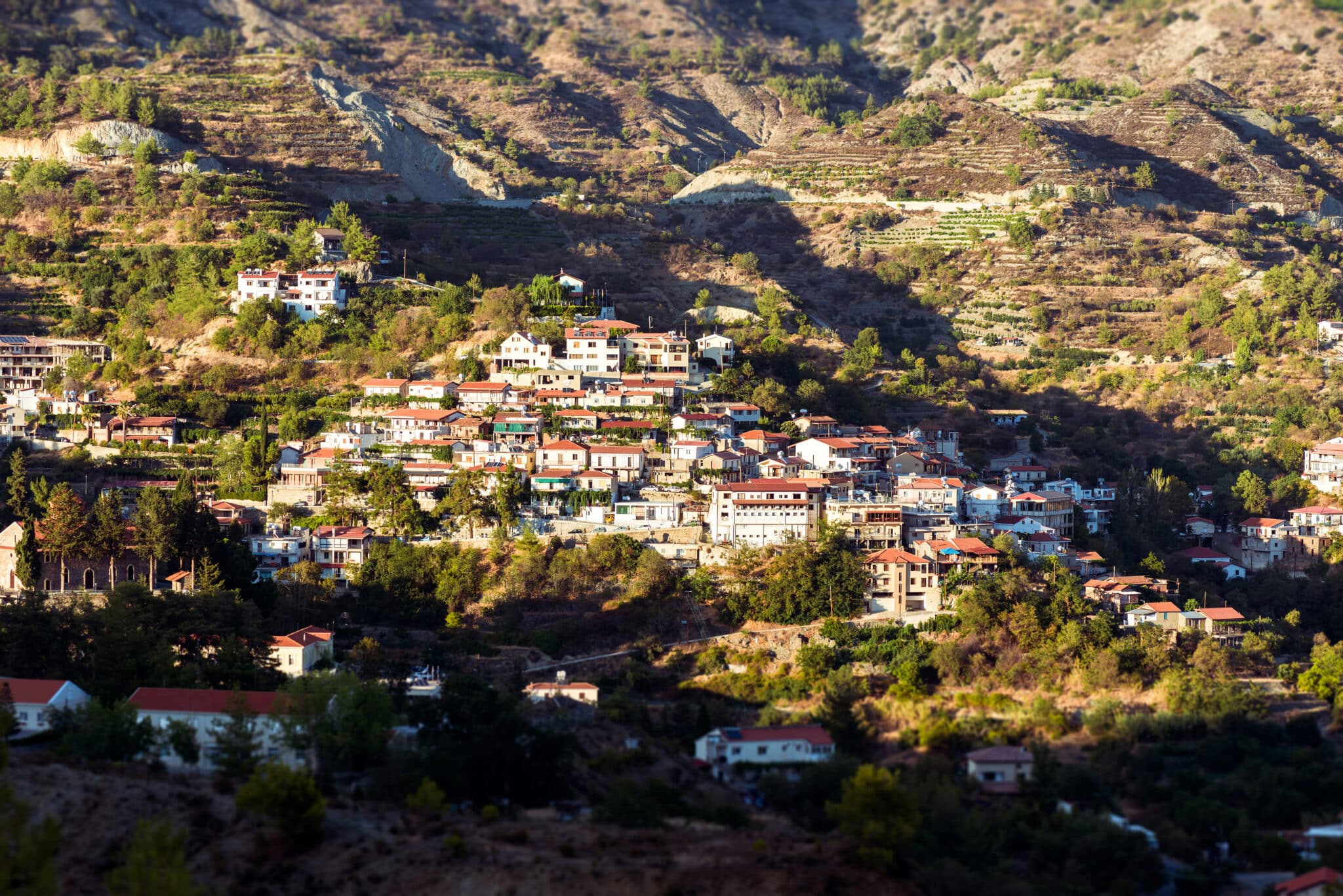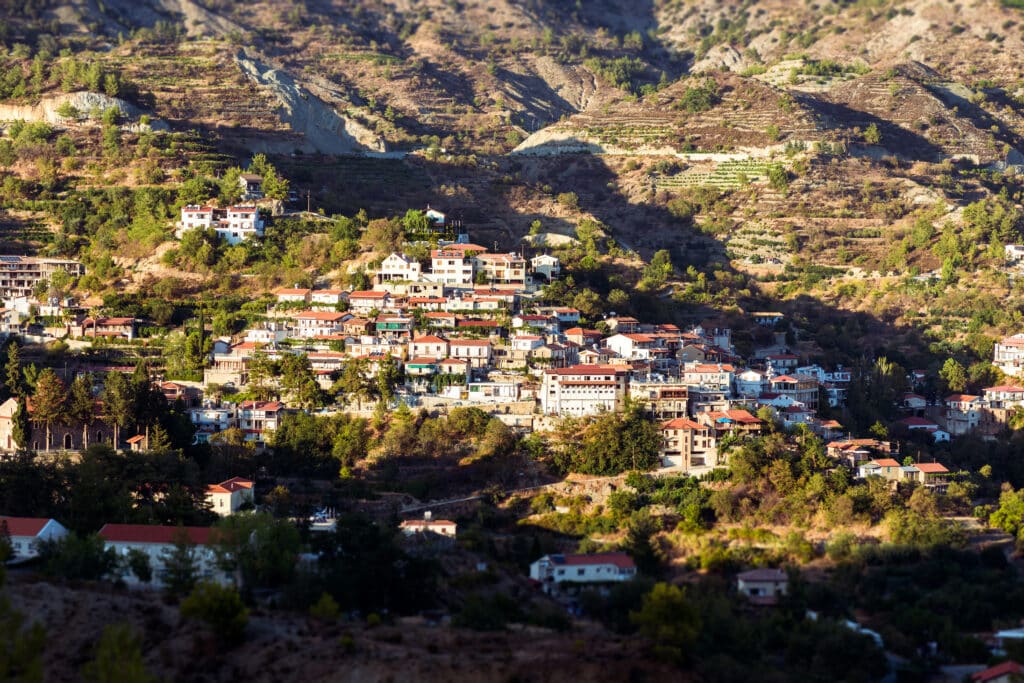 Living in Cyprus: How different are the South and North?
Both the northern and southern regions are friendly to expats and have sizable expat populations.
The North has much cheaper living expenses. North Cyprus (Turkish Republic of Northern Cyprus) is a fantastic option if you're looking for a retirement location that offers excellent value in a stunning Mediterranean setting. In fact, North Cyprus was named by Forbes as the best place to purchase a beachfront property in 2021.
However, economy in Southern Cyprus (Republic of Cyprus) is more secure, and laws are more open and in line with EU standards.
Foreigners are allowed to purchase real estate with permission (which is just a formality) in both North and South Cyprus.
Living in Cyprus: Can you travel between the North and South?
Yes, as long as you adhere to the current visa requirements, anyone can cross the border between North and South Cyprus.
EU nationals can freely move between the countries' borders. Meanwhile, Britons and other non-EU nationals must adhere to the visa rules set forth by the EU for their country of nationality. The good news is that British citizens do not need a visa to enter or remain in any EU country for up to 90 days.
It's not a big deal to cross the border, but you could occasionally have to stand in line, especially if you travel by car.
If you are a resident of South Cyprus and are crossing to the North, you must obtain entry clearance at the checkpoint and insure your car (if your car registration is in the South). The clearance is free and good for up to 90 days. Short-term auto insurance is also offered on-site.
Expats living in Cyprus on both regions frequently go back and forth and think nothing of it. You'll realize it's very easy once you've done it. If you're into shopping and entertainment, you'll find that the South offers more options and sophistication. On the other hand, the North boasts of more impressive nature and major historic sites.
Living in Cyprus: South Cyprus costs
You'll discover that cost of living is often lower than that of the UK and comparable to that of other south European countries. Besides, your daily shopping will be much less expensive if you buy local products. You'll also discover nice and cheap neighborhood cafes and eateries that serve locals rather than visitors once you've settled down.
Living in Cyprus: How much tax will I pay in the South?
Personal income while living in Cyprus is taxed on a tiered basis, with quite a substantial tax-free allowance of €19,500.
The maximum income tax rate on personal income in Cyprus is presently set at 35% for income in excess of €60,000.
Personal income earned while living in Cyprus is taxed on a tiered basis, with a sizable tax-free allowance of 19,500 euros.
The maximum income tax rate for personal income in Cyprus is currently set at 35% on income that is above 60,000 euros.
Business tax rates and intellectual property
There is a 2.5% tax on royalties received in connection with intellectual property rights held in Cyprus. The regular corporate tax is 12.5% on profits.
Royalties obtained in conjunction with intellectual property rights held in Cyprus are subject to a 2.5% tax. The regular corporate tax charge is 12.5% on profits.
Taxes on retirement income while living in Cyprus
You have two choices if you are a pensioner who plans to retire in Cyprus:
1. To pay a set tax rate of 5% per year on your pension income for amounts more than 3,420 euros
2. To opt for Cyprus' tiered income tax system
You can select from a variety of alternatives based on your income to ensure that you take maximum advantage of the tax laws.
Living in Cyprus: Is healthcare free in the South?
The Gesy universal healthcare system is funded by resident contributions and is provided free of charge to users (with minimal co-payments for some services), subject to a yearly limit.
Employees, pensioners, and income-earners pay 2.65% of their income to the National Health Insurance System, while employers pay 2.9% and the self-employed 4%, with a tax ceiling on earnings that are more than 180,000 euros.
Hospitalization, surgery, medications, general and specialized medical care, and laboratory tests are all covered by a standardized basket of medical benefits under healthcare. A maximum of 300 euros in co-payments may be made per annum.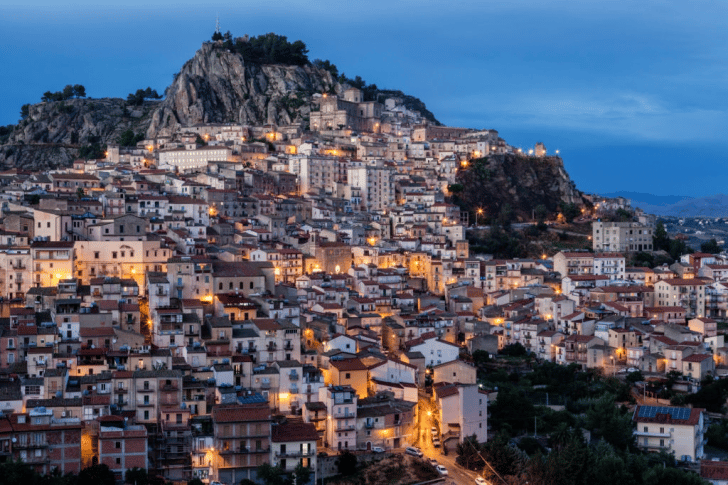 Living in Cyprus: Bottom Line
Cyprus is a great place – it's sunny, friendly and offers a suitable retirement destination in terms of value. In fact, both the North and South are of the best places to retire abroad. The tax rates and cost of living are softer on your bank account compared to the UK.
To determine whether Cyprus is a good fit for you, however, just like with any other retirement location, you must first experience living there. Decide whether you may call one of the most well-liked areas in South Cyprus or one of the expat hot spots in North Cyprus your new home by renting a property and residing there during the summer and the winter.
And one last thing: if you're looking for a cheaper area to live overseas, North Cyprus should be a great option for you. The country's low cost of living will allow you to live like a native and cut your expenses drastically. However, the expense of living in Cyprus will soar as soon as you start adding additional features or trimmings, purchase pricey white goods for your home, such as a TV or outdoor furniture, or dine out every night. Spend a few months for vacation on the island if you're on a tight budget to determine whether it is actually within your means before making a final decision.
Pained by financial indecision? Want to invest with Adam?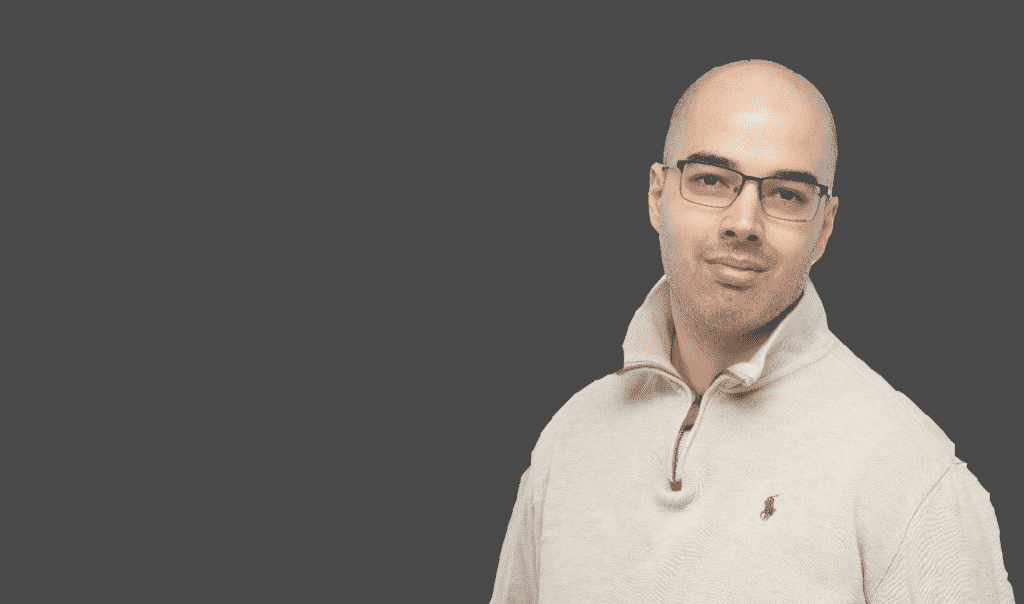 Adam is an internationally recognised author on financial matters, with over 492.6 million answers views on Quora.com and a widely sold book on Amazon