This guide will tell you what is it like living in Germany, including the living expenses, expat jobs, health insurance, and other things.
The standard of living in Germany ix excellent due in large part to its clean water supply, well-kept lakes and rivers, and vigilant environmental protection efforts. The country has a well-maintained road system and several cities have created pedestrian-friendly, car-free town centers.
If you want to invest as an expat or high-net-worth individual, you can email me (advice@adamfayed.com) or use these contact options.
Is Germany a good place to live?
Weather in Germany
A temperate climate with four seasons characterizes Germany. Mild to high precipitation occurs year-round, with the wettest months being May–August and the driest being November–February. In the country's mountains, winters bring snow.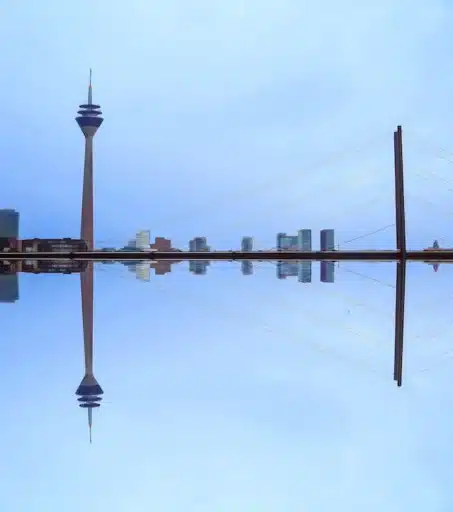 Are Germans friendly?
Germans are nice people. However, their straightforwardness and tendency not to grin to be nice may make them seem less extroverted. Their civility, punctuality, and strict compliance with norms are well-known. After getting to know you, Germans are usually pleasant and helpful.
Health insurance in Germany
There are two types of health insurance available to citizens and permanent residents of Germany: mandatory statutory health insurance (SHI) and optional private health insurance (PHI). Majority of people choose SHI.
Contributions to SHI are often taken from both employees' and employers' paychecks, with contributions for the self-employed according on their income. Instead, PHI focuses on serving those with higher incomes, including business owners and government employees.
Medical coverage in Germany can be expensive or cheap depending on a person's income and the plan they select. Both SHI and PHI are available to foreign nationals living in Germany, and policyholders can choose which one best suits their needs and budget.
Is Germany safe for expats?
Germany is a safe country, but like many other countries, it faces the possibility of terrorism albeit the risk is minimal overall.
Pick-pocketing and other forms of petty crime are possible in busy urban locations frequented by tourists. Safeguarding belongings and remaining alert to one's surroundings are standard practices that tourists should follow.
Another risk is the possibility of violence at demonstrations, which are prevalent in Germany. It's best to avoid these gatherings and keep up with local protest news.
The health hazards in Germany are almost the same as in Australia, which is saying something. It is important to take precautions against tick bites in forested areas due to the potential of tick-borne encephalitis.
Is living in Germany expensive?
The average monthly cost of living in Germany for a family of four is around €3,208. Meanwhile the average living expenses in Germany for an individual is about €939.
Households are noted for their high level of life despite the exorbitant living cost in Germany. One's housing expenses will normally make up the largest percentage of one's monthly outlays, but it's vital to remember that this might vary greatly between metropolitan cities and rural places. A common choice, especially for students, is to split the cost of rent across a group of roommates.
Don't forget to include the price of food, public transit, and entertainment when estimating how much it will cost you to maintain your current standard of life in Germany.
In light of a robust and stable economy, it's worth noting that the average income in Germany is projected to rise to €4,141 by year-end 2023.
Cost of living in Germany vs US
Germany has a cheaper cost of living than the United States. Approximately $5,181.3 (or €4,851.8) each month would get you a similar standard of living in Berlin to that which $9,800 (or its Euro equivalent) would provide for you in New York.
When compared to New York, consumer prices in Berlin are far more reasonable, with savings of 31.7% (not including rent). Berlin's consumer prices are 47.1% lower than New York's when rent is factored in, already a significant gap.
The cost of renting in Berlin is significantly less than in New York City, saving you 64.2% annually. Berlin's supermarket prices are roughly 41.5% lower as well, further contributing to the European country's relatively more wallet-friendly lifestyle.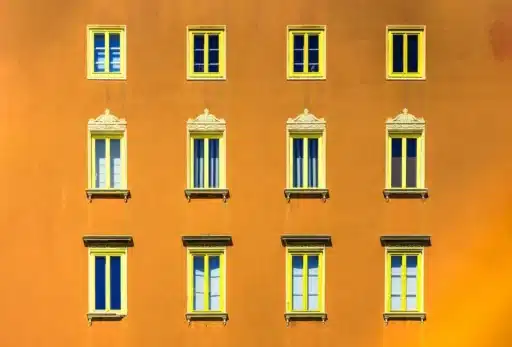 How's the German property market?
The German real estate market is projected to rise at a compound annual rate of nearly 4% within five years. As a result of this growth, Statista forecasts that by the end of this time frame, the market will be worth US$43.35 trillion.
This projection comes at the back of concerns and estimates of falling real estate values this year. The potential for higher mortgage interest rates to increase other investment expenses and cut into profits is a major cause for concern.
Reuters' poll of real estate experts indicates that they anticipate a flattening out of the German housing market in 2024 and a drop of more than 5% in prices this year. Consequently, rents are predicted to become even less affordable in the future, especially as more and more would-be purchasers avoid an ever more costly market.
Nevertheless, many people continue to have a strong desire to acquire and develop residential homes for either personal use or investment, despite the difficulties that may arise and the volatility of prices. The strength of Germany's real estate market can be partly attributed to this underlying demand.
Where to live in Germany
Germany attracts expats with its strong economy, good quality of life, and rich culture. The best places to live in Germany depends on their needs and interests.
These are some of the most popular expat neighborhoods in the country:
Berlin: The capital is known for its diversified expat community, dynamic culture, and cosmopolitan atmosphere. Berlin has many jobs and low living costs vs other major cities in Europe.
Munich: This is a rich city with a high quality of life and great work chances in technology and finance. Munich expats enjoy its culture and proximity to the Alps.
Hamburg: A significant port city with a strong international presence, Hamburg is noted for its maritime heritage, cultural activities, and hospitable expat community.
Frankfurt: As a global financial hub, Frankfurt offers many banking and consultancy jobs. Urban and ecological living may coexist for expats.
Düsseldorf: This is a vibrant expat community and worldwide business and fashion center. Cultural activities, shopping, and a great quality of life are available in the city.
Stuttgart: The automotive capital of the world welcomes expats and has green areas. Living standards are good in the city.
Cologne: Cologne has a rich history, a beautiful cathedral, and a pleasant attitude. Cultural events and a rising expat community make it famous.
Leipzig: The city is gaining popularity for its vibrant cultural and creative scene and lower cost of living than larger German cities.
Freiburg: The Black Forest city is known for its beauty, eco-friendliness, and outdoor enjoyment. Nature-loving expats should consider it.
Heidelberg: Academics, researchers, and expats seek a peaceful, intellectually challenging environment in Heidelberg, known for its historic charm and prominent university.
Are there international schools in Germany?
Numerous international schools offering instruction in languages other than German and from other countries may be found in Germany. A large number of foreign schools may be found in the major cities of Munich, Berlin, Frankfurt, the Rhine-Ruhr metropolitan area, and Hamburg.
The Frankfurt International School, the Munich International School, the Berlin International School, and the Hamburg International School are all highly regarded among international students in Germany. These schools are well-known for their excellent resources, superb faculty, and dedication to individual attention by means of small class sizes.
Germany's international schools regularly preserve rigorous academic requirements that lead to credentials recognized around the world. Schools like these are essential in creating a welcoming and inclusive learning environment for the children of expats.
Working in Germany for expats
Expats from non-EU/EEA countries need a work permit to work in Germany. The country's IT and innovation companies need competent workers, and policies are geared to attract them.
Non-EU/EEA nationals seeking work visas may experience hurdles, especially in professions other than IT and healthcare, although the country has a stable job market with many career progression chances.
The average German workweek is 36–40 hours, or 7–8 hours each day. The country has a good work-life balance, with employees getting 20 days of paid vacation per year to relax.
Expat banking in Germany
Expats should not delay opening a bank account in Germany because of the country's predominately cash-based system. Having a German bank account can save you money on withdrawal costs, among other benefits. It streamlines the process of collecting a salary in Germany and setting up direct debits for necessities like health insurance and mobile phone subscriptions.
Deutsche Bank, Commerzbank, and HypoVereinsbank are just a few of the prominent German financial organizations that welcome foreign customers. However, it's vital to keep in mind that the standards of various institutions may vary.
Some may require permanent German residency, while others may impose income or credit history requirements. other financial institutions may have rules that are less welcoming to international customers, and other online financial institutions may have identification requirements such as a passport or proof of legal residency. Because of this, it is important for expats to find a bank that fits their specific demands.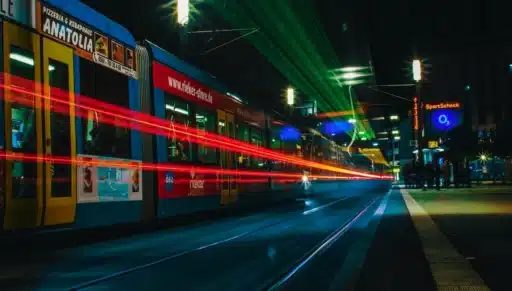 How's the transportation in Germany?
Germany has a great public transportation system with nationwide coverage. Buses, trams, S-Bahn, and U-Bahn trains make movement easy in most German cities. Integration allows seamless transitions between transport modes inside the network, distinguishing the system. A ticket grants access to all city public transport, including the trains, buses, trams, and ferries.
Germany has an extensive rail network connecting cities and communities. ICE-class high-speed trains travel at 300 km/h across the country. Deutsche Bahn, the largest railway corporation, operates regional trains which have several stops and Regionalexpress which have fewer stops and faster routes.
Germany's well-maintained highways, notably the Autobahn, make vehicle travel efficient. The country's automobile rentals and ride-sharing programs give residents and visitors many mobility options.
How to move to Germany: Visa residency and citizenship
Citizenship in Germany can be obtained through birth within Germany, marriage to a German citizen, or naturalization. If either parent is a citizen of Germany, then the child is considered a citizen at birth.
After eight years of legal residency in Germany, one may apply for German citizenship, if certain requirements are completed. For other people, taking an integration course might cut that time down to seven.
Meanwhile, three years of lawful residency in Germany is required before a spouse or registered same-sex partner of a German citizen can seek for naturalization as well.
To become a naturalized German citizen, one must affirm one's loyalty to the German constitution, show proof of fluency in the local language, and demonstrate familiarity with law, culture, and daily life. In addition to abandoning your former citizenship, self-sufficiency is required.
For stays in Germany longer than 90 days, whether for job, study, or relocation, a resident visa is required with validity periods of up to a year. Visa holders entering Germany must apply for a residence permit within 90 days of arrival.
Applicants should gather the required documentation and arrange for an interview with the appropriate German Mission in their native country.
Pained by financial indecision? Want to invest with Adam?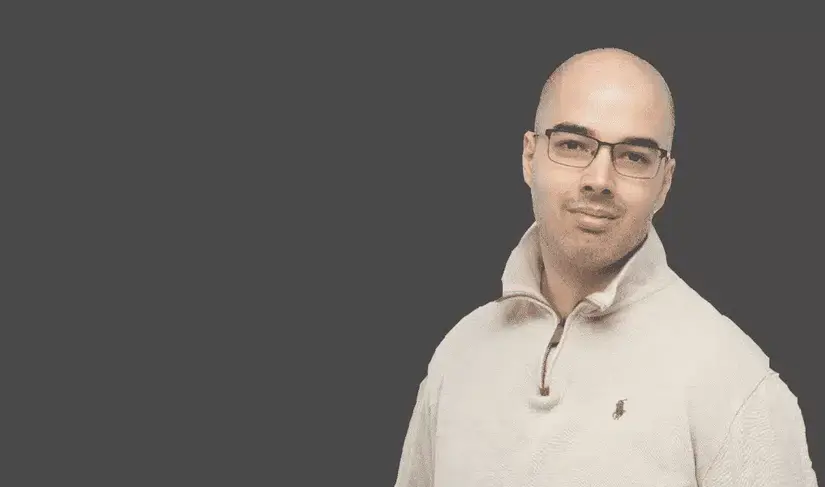 Adam is an internationally recognised author on financial matters, with over 694.5 million answer views on Quora.com, a widely sold book on Amazon, and a contributor on Forbes.