Wondering what's it like to live in Switzerland? In this guide, we'll discuss various talking points related to living in Switzerland, such as around how much you need per month to live there, getting residency and citizenship, and where to stay.
If you want to invest as an expat or high-net-worth individual, you can email me (advice@adamfayed.com) or use these contact options.
How to move to Switzerland: Visa, Residency and Citizenship
Swiss residency and citizenship can be obtained through naturalization, descent, or investment.
Swiss citizenship via naturalization requires 10 years of residency, a valid residence permit, and certain requirements. These include speaking one of Switzerland's official languages and being well-integrated into society.
Citizenship can also be obtained by ius sanguinis or adoption by a Swiss parent.
Switzerland's Golden Visa scheme offers citizenship through investment. This route for immigrating to Switzerland lets foreigners invest in the nation's economy to settle there. The Federal Act on Swiss Citizenship and the Federal Act on Foreign Nationals and Integration govern investment-based residency and citizenship.
Switzerland must be visited 183 days per year to renew a residency permit. The period helps obtain permanent residence and citizenship. Marriage-based naturalization has been simplified, reducing the obligatory resident period in Switzerland.
Is Switzerland a good place to live?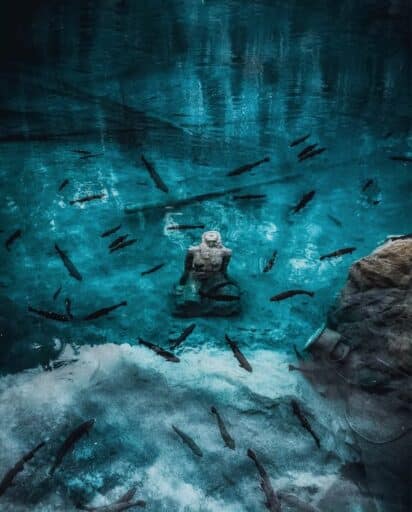 Language in Switzerland
The Swiss government recognizes four national languages: German, French, Italian, and Romansh. Swiss German is the language of most residents.
Housing in Switzerland
Switzerland's housing market is competitive and expensive. Many residents and foreigners rent their homes, which raises housing rates and forces apartment hunters to stay in hotels and hostels. Negotiate housing provisions into your job contract if possible. Some employers go above and beyond to help expats find apartments.
Expats in Geneva, Basel, and Zurich prefer renting a property. The most popular rental accommodations are apartments, while rural areas have houses and cottages.
Switzerland's rental properties are usually unfurnished and may include trash removal. Rent may include power and water costs.
Is Switzerland expensive?
Although there are more expensive areas of the country, Switzerland also has more affordable regions. Rural areas are cheaper than metropolitan centers, with Valais, Jura, and Fribourg being the most affordable cantons for families.
Numbeo estimates the cost of living in Switzerland per month, excluding rent, at nearly 6,000 Swiss francs (CHF) for a family of four. Most pricey Swiss cities for renting are Zurich and Geneva, where monthly apartment rents range from CHF 1,500 to CHF 6,000.
Location, housing options, and closeness to places of employment and learning all have important effects on monthly Switzerland cost of living.
There's no Switzerland minimum wage currently. Some cantons have gone ahead and set their own minimum salary standards. These base pay rates are not uniform among cantons or industries. Example: Geneva has the highest minimum wage in the world at CHF 24 per hour. But remember that Geneva is also known as one of Switzerland's most expensive locations to live.
Where to stay in Switzerland
Looking for the best place to live in Switzerland? The country has many cities and towns with unique personalities.
Zurich, the largest city and a global financial center, has a great quality of life, excellent incomes, and an international culture. It's also among the world's most expensive cities.
Geneva is a cosmopolitan city with stunning Alpine vistas and a large expat community that's also one of Switzerland's most expensive places. However, the living standards are quite high too, so that can compensate for the costs.
Digital nomads like Switzerland's capital Bern. Its history, culture, and many co-working spaces and startups make it enticing, as does its lower cost of living than Zurich and Geneva.
Winterthur is a picturesque German-speaking city 20 minutes from Zurich by train that has a large expat population. It's a great spot to settle in Switzerland because it's cheaper than Zurich.
In southern Switzerland, Lugano is an Italian-speaking city with a Mediterranean temperature, beautiful shores, and stunning views. Solo tourists and couples like it.
On the French-speaking beaches of Lake Geneva, Lausanne is home to many international organizations and has a bustling cultural scene, abundant food options, nightlife, and parks. Group living works in this bustling city.
Near France and Germany, Basel has a large student population, a vibrant nightlife, and rich culture. Still, some international residents cross borders to cut costs.
The Alps and lake are easily accessible from Lucerne. Its good quality of life and attractive ancient town make it ideal for couples moving to Switzerland.
Families love Neuchatel, a charming French-speaking city on Lake Neuchatel with a high standard of living and many outdoor activities.
Zug, a small German-speaking city near Zurich, is known for its low crime, good schools, and great quality of life. International companies and startups thrive there.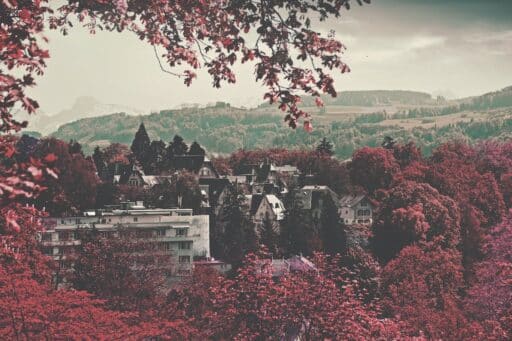 Can foreigners open a bank account in Switzerland?
Typically, a Swiss bank account opening procedure will include the presentation of your passport or national ID card, along with confirmation of your current address and income. Non-locals may need to submit additional paperwork or undergo additional verification processes at some banks.
Visiting a physical branch in person to open an account is the simplest method for doing business with a classic Swiss bank. An individual is designated as the point of contact in this strategy. Prior to being assigned a representative, it is best to specify if you require support in a certain language. New customers of some Swiss banks can begin the account application process online and finish it at a branch.
Non-Swiss residents are subject to various charges from Swiss banks, including yearly and monthly maintenance fees, ATM usage fees, and transfer fees. The charge structures can vary amongst Swiss financial institutions.
Accounts often have both a one-time setup fee at creation and periodic maintenance fees. A basic monthly cost can easily reach CHF 25 every month. A debit card will usually cost you an extra CHF 30. Credit cards may require a deposit equal to the monthly credit limit. Many Swiss banks with numbered bank accounts charge up to CHF 1,500 per customer relationship annually.
Is Switzerland a safe place to live for expats?
The Swiss reputation as a safe and friendly place for foreign residents is well-deserved. It consistently does well in surveys of human security and well-being conducted around the world. The nation's safety and security is backed by its low crime rate, strong legal system, and efficient police forces.
The political stability and neutral posture of Switzerland in international crises also contribute to the country's safety and attractiveness as an expat destination.
While Switzerland is generally safe from earthquakes and hurricanes, certain areas of the country are not immune to natural calamities like avalanches and floods. Potential dangers are posed by these events, so locals and visitors to the impacted areas need to be informed and prepared.
Transportation in Switzerland
Most of Switzerland is served by an efficient and punctual public transportation infrastructure. The Swiss Federal Railways run most train lines, which are reliable, safe, and fast. Most cities have trains, trams, buses, and sometimes boats and cable cars.
Swiss Travel Passes are helpful for locals and travelers. For days, it provides unlimited train, bus, and boat travel, making transportation easy. Also available are regional travel passes for individual travel needs and preferences.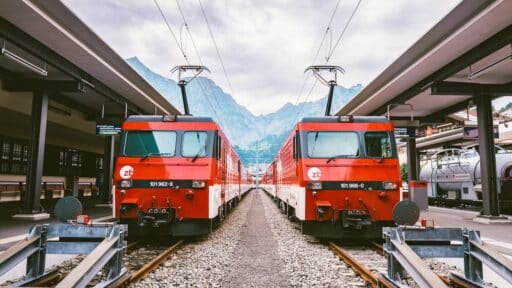 Can foreigners drive in Switzerland?
Foreign drivers with valid licenses can drive in Switzerland. They may additionally need an International Driving Permit (IDP) depending on their nationality. Switzerland's roads are well-maintained, although highland highways are narrow and winding, making driving difficult. It's also important to consider urban parking costs when driving in Switzerland.
Expat Jobs
Working in Switzerland as an American or any other expats give you many sectors to choose from:
Switzerland's mechanical and electrical engineering sector accounts for half of its export revenue due to its highly skilled engineering staff.
Many international corporations and startups have set up shop in Switzerland, making it a hotspot for IT specialists.
Novartis and Roche are leading pharmaceutical companies in Switzerland. This sector offers expatriates several job prospects.
Switzerland is home to big consulting agencies, giving several consulting career routes.
Switzerland is one of the world's top financial centers, with several multinational banks and financial institutions.
The country is also an important center for the insurance business, with major players like Zurich Insurance and Swiss Re helping to make it both robust and varied.
Together, these successful sectors make Switzerland a desirable location for skilled workers in search of new challenges and advancement potential.
Healthcare and Insurance
Switzerland's healthcare and insurance are world-class. This is because every Swiss resident must get private health insurance, which powers Switzerland's healthcare system. Before 3 months, newborns must have their own health insurance. Thus, Swiss healthcare is expensive yet high-quality.
Since private insurance is required, all insurance firms have the same fundamental healthcare terms and conditions. Insurance companies cannot deny coverage for pre-existing conditions. This guarantees all inhabitants access to necessary healthcare, regardless of health history.
What about expat taxes?
Those who are considered tax residents in Switzerland have their worldwide income, not only those generated in Switzerland, subject to levy under the country's residency-based taxation system. Foreign nationals without a permanent residence permit are subject to the same taxation principle, and are often levied via a withholding scheme, wherein the employer withholds taxes from salary payments.
The Swiss tax system is notoriously complicated, with federal, cantonal, and municipal taxes all being levied on residents. The maximum rate of federal income tax is 11.5%, while cantonal and municipal taxes are progressive and change from region to region and municipality to municipality. This multi-tiered tax system is meant to bolster state and local governments financially while still granting some autonomy in taxation to different jurisdictions.
Pros and Cons of living in Switzerland
Among the benefits of living in Switzerland are well-being, income, and education. They receive consistently excellent marks, placing the country among the best in the world. The Alps and other natural wonders of Switzerland encompass a sizable chunk of the country, making it a paradise for ecotourists.
Larger cities, thanks to the presence of global corporations and illustrious educational institutions, are home to a more culturally diverse population. The people of Switzerland are known for leading active and healthy lives thanks to their enjoyment of sports like skiing, hiking, and cycling. Alluring aspects of the country include its mild climate, low crime rate, and general sense of security. All these contribute to the top-notch quality of life in Switzerland.
However, low-income people may struggle with housing, food, and entertainment due to excessive costs. English is commonly spoken, but the official languages can hinder communication, especially in smaller towns.
Finding pet-friendly or garden-equipped properties in today's competitive and pricey housing market might be difficult. The job market might be tough to break into because of the tiny size of the country and the resulting preference for highly trained people.
The reserved and private Swiss culture can make it hard to make acquaintances in the area, especially if you don't understand the language. Also costly, especially for people on fixed incomes, is complying with the law's mandate to carry health insurance.
Pained by financial indecision? Want to invest with Adam?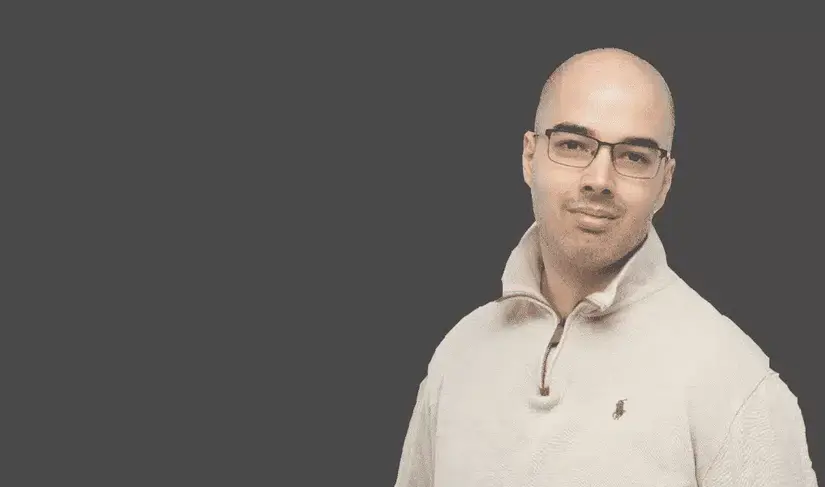 Adam is an internationally recognised author on financial matters, with over 694.5 million answer views on Quora.com, a widely sold book on Amazon, and a contributor on Forbes.