In this article, we will mainly talk about M1 Specialty Prime products plus other offerings.
If you have been proposed this option and want a second opinion, you can email me (advice@adamfayed.com) or contact me here.
What is M1 Specialty?
In 2005, the M1 Specialty product was introduced to the market by M1 Specialty Assurance and has since gained a prominent position in the global unit-linked insurance sector. It is an offering designed to provide principal protection to investors and enable them to organize their financial future.
This product allows individuals to invest in a variety of assets such as major indices, exchange-traded funds (ETFs), and mutual funds that are tied to certain performance benchmarks. It also enables clients to create a portfolio that aligns with their investment objectives.
M1 Specialty provides the flexibility to choose from various plan options, allowing clients to customize their investment strategy to suit their preferences. By combining a mix of investment options with plan flexibility, this product offers clients greater control over their investments and the potential to achieve their desired outcomes.
Currently, M1 Specialty unit-linked insurance solutions are available in more than 60 countries. Throughout its tenure, the brand has launched groundbreaking schemes that have been recognized by renowned publications as top international savings and protection plans. Its ease of use, advantages, and successful outcomes have contributed to its success.
The M1 Specialty Global Trust Unit-linked Insurance Plans cannot be purchased or accessed in the United States or by individuals who are citizens or residents of the country, as well as by residents of Puerto Rico, Nevis, and British Virgin Islands.
M1 Specialty Assurance is an insurance company that specializes in providing innovative financial solutions to help clients manage risk and protect their wealth. The company offers a range of insurance products, including annuities, life insurance, and critical illness insurance.
What is a unit-linked insurance plan?
A unit-linked insurance plan is a type of insurance policy that combines elements of both insurance and investment. The policy allows the policyholder to invest in a variety of investment options like stocks, bonds, or mutual funds through a unit-linked fund. The premiums paid by the policyholder are then used to acquire units in the fund, with the number of units allocated to the policyholder based on the amount of premium paid and the current unit price.
The value of the units in the fund will vary based on the performance of the underlying investments. Therefore, the policyholder's investment returns are tied to the performance of the investment fund, hence the name "unit-linked".
The policy also includes a life insurance component that provides a death benefit to the policyholder's beneficiaries in the event of the former's passing.
Unit-linked insurance plans offer policyholders the flexibility to choose their investment strategy and can potentially provide higher returns than traditional insurance policies. However, they also involve higher risk and may not be suitable for all investors.
What M1 Specialty Prime plans are available?
M1 Specialty offers two general plans: Principal Protection Plans and Flexible Plans.
The Principal Protection Plan often offers access to internationally recognized stock market indices as performance benchmarks. These indices serve as a means to measure the performance of the investment portfolio underlying the unit-linked insurance plan.
M1 Specialty includes up to six indices on its plans – the S&P 500, MSCI ACWI IMI, EURO STOXX 50, MSCI EMERGING MARKETS IMI, MSCI World, and Bloomberg Barclays-Global Aggregate Total Return.
Using stock market indices as performance benchmarks can provide investors with a clear and transparent way to track the performance of their investments. It also enables investors to compare the performance of their investment portfolio against a well-established market benchmark, which can help them make more informed investment decisions.
On the other hand, the Flexible Plans are designed to be adaptable with lesser constraints, providing greater growth prospect. However, as with any investment, market knowledge and active monitoring are crucial to make the most of the plan's perks.
M1 Specialty's Flexible plans provide clients with access to recognized asset managers, such as BlackRock, Vanguard, State Street Global Advisors, Invesco, and Alliance Bernstein.
M1 Specialty provides loyalty bonuses for their regular contribution plans, which can help accelerate the growth of your savings. The amount of these bonuses depends on the selected plan's maturity and is credited to the plan at the end of the 10th year and each subsequent five-year period.
Principal Protection Plans
Prime 10 Principal Protection
This offering is a regular savings plan that offers investors a principal-protected investment option and is designed to help them achieve their medium-term financial goals. The plan has a 10-year fixed term and principal protection of 115% during maturity, so the investor is guaranteed to receive back their initial capital investment plus an additional 15% of that amount when the term ends.
It is good for those who are looking to save for goals such as funding education or early retirement.
Prime Principal Protection Series
The Prime Principal Protection Series regular savings plan offered by M1 Specialty is a long-term investment plan that allows investors to make regular contributions over a period of 15, 20 or 25 years. This plan offers a minimum guaranteed benefit when the plan matures, which means that investors are assured of a certain amount of return on their investment.
Investors can choose from three options of principal protection payable at the end of the selected term: 140%, 160%, or 180%. This means that at the end of the plan term, investors are guaranteed to get the initial capital they invested plus an additional 40%, 60%, or 80% respectively.
The plan also provides access to certain performance benchmarks.
Flexible Plans
Prime Series
The Prime Series is a flexible regular savings plan that allows for potential growth and modifications to unit allocations. It offers medium- to long-term maturity plan options of 5, 15, or 25 years, with the flexibility to choose up to five funds for investment. Also, the program provides additional allocation bonuses to increase your savings.
Other Offerings
MaxCap Principal Protection Series
The MaxCap Principal Protection Series is a lump sum investment opportunity created to provide potential market expansion with narrower market risk. The plan offers up to 100% principal protection, which means that at maturity, the investor is guaranteed to receive back at least the initial investment amount.
The minimum contribution amount is US$10,000, and the plan offers three currency options – USD, euros, and British pounds. Plan maturity choices are available for five, seven, or 10 years, allowing investors to choose a term that aligns with their investment goals.
MaxCap Series
The MaxCap Series is a lump sum plan that provides maximum flexibility and control to clients. It allows them to establish their own portfolio from a variety of performance benchmarks, giving them greater control over their investments. The plan has a maturity option of 5 or 10 years, and clients can select up to 10 funds to invest in. Additionally, the plan allows for partial surrenders, giving clients the option to access some of their funds before the maturity date if needed.
What are the pros and cons of M1 Specialty Prime plans?
Advantages
M1 Specialty Prime offers principal protection, which means that your capital is protected at maturity, reducing the risk of loss.
There are plans with a flexible structure that allows you to adjust your unit allocations and choose from a range of funds to invest in, giving you control over your investments.
There are medium to long term maturity plan options of 5, 15, or 25 years, allowing you to choose a plan that suits your investment goals and time horizon.
M1 Specialty offers loyalty bonuses on regular contribution plans, helping your savings grow faster over time.
Certain plans provide access to a range of performance benchmarks, allowing you to diversify your investments and potentially achieve higher returns.
Disadvantages
The loyalty bonuses offered by M1 Specialty are not guaranteed and may vary depending on the performance of the plan.
The flexible plans may require active monitoring and market know-how, which may be challenging for some investors who prefer a more passive approach to investing.
While the plan offers principal protection, there is still a risk of loss if the underlying investments perform poorly.
They are not available to interested investors from the US.
There are close to identical plans out there with superior returns or protections.
M1 Specialty Prime Review: Final Thoughts
The level of protection offered by M1 Specialty's plans is linked to the plan term and the capital contributed by the investor. Longer plan terms and higher contribution amounts generally provide a greater level of protection to the investor's capital.
Do note that while these plans offer protection, they are not completely risk-free and the investor should be prepared to take on some level of risk in order to achieve potential returns.
Since the website does not give much detail and specifics about the products and services, it would be best to get in touch with the company to know more and review relevant documents. You can consult with a professional financial advisor if you're unsure how to proceed.
What is more, the fact that they have links to Premier Trust, which got into trouble recently, should make you pause.
Whilst there are many good things about these plans, there are superior plans out there.
Pained by financial indecision? Want to invest with Adam?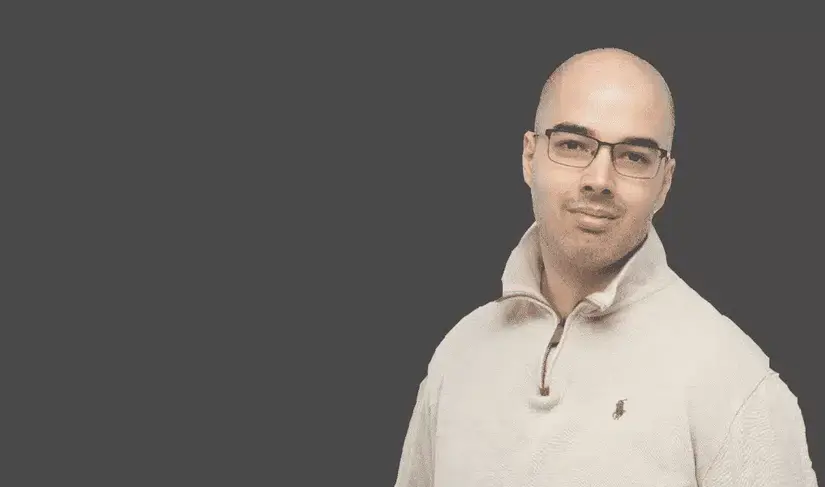 Adam is an internationally recognised author on financial matters, with over 668.8 million answer views on Quora.com, a widely sold book on Amazon, and a contributor on Forbes.