New Zealand cost of living in USD 2022 – that will be the topic of today's article.
Nothing written here should be considered formal tax, financial, legal or any other kind of advice advice, and is written for entertainment purposes only.
For any questions, or if you are looking to invest as an expat, you can contact me using this form, or use the WhatsApp function below.
The best time to review your situation is often when you are moving to a new country.
Introduction
New Zealand in the modern world is one of the most promising countries and in 2020-2021 ranks first in the attractiveness of life in the rating of the American Geographical Society. To determine the attractiveness, economic, geographic and social parameters were considered.
New Zealand is a dream come true for many travelers. For some, New Zealand is the main capital of all adventures, for some it is the Lord of the Rings, one way or another, this island state attracts more and more immigrants, especially those who move with the whole family.
New Zealand is a developed and therefore not cheap country. The cost of living is comparable to other developed countries in Europe, or, for example, to Australia. Prices for many products and even services may vary depending on the season. We have already talked about the options of investing in New Zealand, now it's the turn to calculate the rest of the costs and try to figure out together if New Zealand has the welcome potential for expats.
In this article, we will try to collect as much information as possible about prices in New Zealand: how much food costs, how expensive the Internet and electricity are, what are the costs of transport and entertainment, as well as how much it costs to rent a house in Auckland and other cities in New Zealand.
Islanders' standard of living
One of the fundamental parameters is the standard of living, both of the local, ethnic population, and the conditions of immigration to New Zealand. Despite lagging behind in some aspects in comparison with the advanced countries of the world, such as Australia, Switzerland, Great Britain, Canada, New Zealand confidently holds the first place in terms of socio-economic living standards.
In terms of per capita income, Australia is ahead of New Zealand by almost 30%, Sweden by 15%, Canada by 5%, but in environmental terms, they are all very far behind. Despite its rather large area, about 300 sq. km.
New Zealand is relatively sparsely populated – the population is less than 10 times that of the UK, which is only about four million. Of these, the number of immigrants is overwhelming compared to the local population.
Housing
Most migrants head to New Zealand's largest cities: Auckland, Wellington and Christchurch. Of these three cities, Auckland is the most expensive.
Buying a home in New Zealand can take as little as three to four weeks. The average home price in Auckland is $ 825,000, while in Wellington the same purchase will cost you $ 480,000 and $ 296,000 in Otago.
On the real estate rental market, there are both private landlords and large agencies, and most of the offers are for medium or short term. On average, a two-bedroom apartment within the city will cost $ 350– $ 500 per week. Utility bills can vary depending on the energy provider.
Rental prices in Auckland and other cities in New Zealand can also vary greatly. In Tauranga, Wellington, Hamilton, Christchurch and some other cities, the cost of housing can be 20-50% lower.
Private room – $ 130-180 per week.
Studio – $ 251-288 per week.
Unit (part of a house with a separate entrance) – $ 251-288 per week.
Townhouse with two bedrooms – $ 288-360 per week.
House with 2-3 bedrooms – $ 360-432 per week.
Utility bills
Paying bills is a big part of the cost of living in New Zealand. The prices below may vary depending on the living conditions. However, here are the averages for a family of two.
Electricity – $ 58-180 per month, depending on the load.
Internet – $ 58 per month.
Water – $ 14-29 per month.
Mobile communication – $ 12-29 per month.
Where to stay with your family?
The choice of where to stay will depend largely on whether you have children. Migrants with children will need to take care of childcare and choice of educational institution.
The quality of education in New Zealand is quite high, so it will not be difficult for you to find a suitable study option. Only Kiwis (New Zealanders) and residents with a permanent residence permit can apply for free education, however, the cost of education for newcomers in public schools is much lower than the cost of tuition in a private school.
From the age of three, all children in New Zealand are entitled to 20 hours of government sponsored early childhood education.
Perhaps the most expensive thing in New Zealand is the payment for the work of people. Therefore, the cost of services can be quite high, although it also depends on the level and quality of the services provided. Let's give an example:
Gym with pool – $ 14.41 per week.
Massage – $ 36.03 per hour.
Babysitting – $ 14.41 per hour.
Tutor – $ 25.22 per hour.
Kindergarten – $ 7.21 per hour + subsidies possible up to 20 hours per week.
Food
You can buy groceries in large chain supermarkets, which are found in almost all, even very small cities in New Zealand. Prices in supermarkets can differ from place to place, from season to season, somewhere one is more expensive, somewhere else. Nevertheless, let us arrange them in an approximate order of decreasing prices on average: New World, Countdown, Pak n Save.
Next come Asian supermarkets, where prices may be even slightly lower, although not always, and the choice of goods there is more modest. And again in the approximate order of decreasing prices: Fruit World, Tai Ping, Whenuapai, Dahua, Lim, Fresh and Save.
Smaller stores are also available, including chain stores, but in them all products are usually more expensive. Like: Four Square, Supervalue and simple Dairy Shop.
Consider a rough shopping basket for two if you shop at Countdown, which is far from the cheapest supermarket. Suppose we shop in the winter, which is not the season for most crops.
Per week:
• Sausages – $ 6.48 per kg.
• Beef steak – $ 8.64 for 250 g.
• Chicken breast – $ 8.64 per kg.
• Salmon fillet – $ 14.39 per 500 g.
• Milk – $ 2.52 for 2 liters.
• Yogurt – $ 3.96 per 1 kg.
• Butter – $ 4.32 for 500 g.
• Sour cream – $ 2.16 for 250 g.
• Cheese – $ 4.32 for 500 g.
• Eggs – $ 6.12 for 30 pieces
• Bread – $ 1.44 per loaf.
• Tomatoes – $ 3.60 per 1 kg.
• Cucumbers – $ 1.80 for one large
• Potatoes – $ 5.04 per 4 kg.
• Avocado – $ 2.16 per piece.
• Bananas – $ 2.16 per 1 kg.
• Apples – $ 2.16 per 1 kg.
• Juice – $ 2.88 for 3 liters.
• Cookies – $ 2.16 per pack.
• Chocolate – $ 2.52 per 200 g.
• Everything for the bathroom – $ 4.32 per week approximately
• Beer – $ 15.11 for 12 bottles
• Wine – $ 7.20 per bottle
To live and eat normally, you will consider about $ 150 per week for two with a good, varied and not very economical diet.
The cost of living will vary depending on the region, but the maximum of what you can expect is presented below:
A movie ticket will cost between $ 10 and $ 18.50.
Coffee will cost about $ 5.00.
You can have an inexpensive bite to eat with dishes such as fish and fries or noodles for about $ 10, however, dinner for two at a mid-range restaurant will cost about $ 90. Beer at a local bar will cost $ 8.00.
In 2016, Statistics New Zealand calculated that the average cost per week of living in New Zealand, including rent, utilities, health care, transportation, clothing and food, is $ 1299.90.
You can eat in cafes and other establishments in different ways. The cost of dining at a café, for example, can vary greatly by location. Here are the average price examples for different food options:
Lunch at the food court in the mall – $ 7.92
Lunch or dinner at a regular cafe – $ 10.8
Lunch or dinner at a restaurant – $ 21.6
Pizza – $ 3.60
Transport
The largest cities in New Zealand have convenient public transport links. In Auckland, the AT HOP Pass gives you discounted train and bus travel. Bus or train fares in Wellington start at $ 2.00 and increase depending on how many areas you cross. You can also get a weekly or monthly pass. A monthly pass will cost about $ 150.
Buying a used car can also be a good decision, especially if you want to see more of New Zealand's beauty. Car insurance is not compulsory in New Zealand, but most motorists do insure their cars.
New Zealand uses public transport such as buses and trains. The schedule, cost and routes can always be viewed, both in Google Maps and on the website of the transport service. The cost will depend on the distance.
Travel by bus or train – $ 3.60 per trip on average.
Pass – $ 158 per month on average.
Taxis around the city – $ 35.9 per trip on average.
Taxi from the airport – $ 71.97 per trip on average.
Health and sports
New Zealand has a really high level of health care. Thanks to the significant support of the state, for all Kiwis and permanent residents, as well as for many holders of a work visa, medical care is provided either for a symbolic fee or completely free of charge.
It is important to clarify exactly what options you have and, if necessary, also acquire a personal insurance policy.
New Zealand abounds in fitness centers of all kinds. For those who wish to sign up for a gym, the cost of a weekly membership starts at $ 13.00. Gyms and social clubs are also provided for state employees. In addition, there is always the opportunity to train outdoors. Cycling, hiking, skiing, sailing and a host of other extreme sports are all possible in New Zealand.
Higher education in New Zealand
Despite the poorly populated New Zealand islands, education is a very important aspect in people's lives and the state pays considerable attention to it. Primary education from 6 to 16 years old is compulsory for every citizen.
Only a small proportion of primary and secondary schools are under the tutelage of churches and private organizations, and only seven universities and more than twenty institutes charge students for the opportunity to study general subjects. The cost of acquiring knowledge is such that more and more students from Asia and the Pacific Islands come to study in New Zealand.
Features of education
Low prices by Western standards. Thus, a year of study for a bachelor's degree costs $ 10000 – 14500, for a master's degree – $ 12500 – 22000, which is one and a half to two times cheaper than at universities in the UK or the USA. At the same time, diplomas from New Zealand universities are recognized in most countries of the world (70% of graduates work outside New Zealand).
The cost of living in New Zealand is also lower than in Europe or neighboring Australia.
It is also important that New Zealand has a special immigration program that makes it easier to obtain a residence permit for graduates of New Zealand universities. After studying in the country for three years, you can get permission to work in the country in the acquired specialty for up to two years with the subsequent receipt of New Zealand citizenship.
The standard of living in this country is very high, and there is almost no crime! New Zealand's cities are among the leaders in the world in terms of quality of life. And according to the results of many independent studies, the city of Auckland is among the 10 best cities for living on the planet.
New Zealand is one of the few countries where international students can work.
New Zealand is part of the British Commonwealth. The educational system in New Zealand is built on the British model, recognized throughout the world, and includes a path from primary school to university.
New Zealand, like its neighbor Australia, is distinguished by tough government regulation in the field of education. Each school is regularly visited by an inspection, and the results of the inspections can be seen on government websites.
New Zealand is famous for its mild climate (during the year the temperature ranges from 8 ° C to 30 ° C), hospitable and friendly people.
The amazingly beautiful nature and fantastic landscapes of New Zealand are known to the whole world (just watch, for example, the movie "The Lord of the Rings" to understand what kind of beauty will be around you).
Conditions for obtaining a student visa
If you intend to spend no more than 90 days in New Zealand, you will have to be content with a tourist visa – without the right to work. A visa is issued for a specific study program and is not extended upon completion. As a rule, this option suits those who travel to New Zealand for English courses. If you have chosen a course lasting two weeks, you will most likely not encounter difficulties in obtaining a visa. In this, New Zealand compares favorably with many countries that are reluctant to issue short-stay visas.
If your plans include admission to a long-term, such as a bachelor's, university program, you will need a student visa. In order to receive it, you must submit a document confirming admission and pay the cost of training.
According to the New Zealand Immigration Service, overseas students must have at least $ 5050 per year (this includes the cost of living, textbooks, food, clothing, travel and entertainment costs). However, educational institutions recommend carrying at least $ 7950.
New Zealand health care system
The New Zealand health system is divided into two sectors:
Primary healthcare is provided by general practitioners: GP – General Practitioner (analogous to our therapist), nurses, pharmacists, physiotherapists, nutritionists, etc. The primary sector is paid for all patients, regardless of visa status ( excluding children under 13). If the patient meets the criteria for receiving subsidized medical care, then the cost of admission can be reduced by 50%.
Secondary healthcare is the help of highly specialized doctors, including hospitalization. This also includes assistance during pregnancy and childbirth. The admission of specialists and the services of public health institutions, if eligible for the grant are met, are free of charge.
Features of medicine
It is worth noting that the GP is a general practitioner who assumes all responsibility (with the ensuing responsibilities and circumstances) about his patient, he or she receives the results of patient examinations, notes of specialists on narrow problems. That is, it is a kind of personal doctor who guides a person and his health for years.
If the case is serious enough for health reasons, the GP will make an appointment with a specialist. A distinctive feature is that the waiting period for an appointment can be several months.
You can reduce waiting times by using health insurance or paying for the appointment yourself. Usually the initial examination will be $ 110. Alternatively, you can go to a private clinic. The appointment can cost you $ 220 – 360, depending on the specialist. Treatment is effective and the overall level of quality of medical services is at a high level.
The specifics of labor in New Zealand
Given the agar and tourism direction of the country's economy and climatic conditions, the main work in New Zealand is seasonal. The influx of labor from all over the world is regulated by a strict government condition – no more than 45 thousand per year. And there are millions of those who want to work on the islands. These are both inhabitants of Oceania and immigrants from the European continent.
To regulate the flow of immigrants and attract the most qualified workers, a system of passing points has been developed, thanks to which you can immediately determine the chances of getting a job in any area of ​​the country's economy. There is also a list of professions in demand for immigration to this country.
The system is improved and updated every year, which allows you to gradually fill the emerging deficit and increase the population of the country by offering worthy applicants for New Zealand citizenship.
Pension system
The average life expectancy of a New Zealander is over 80 years. Which is one of the best indicators in the world. Therefore, state and non-state pension provision is of great importance. Retirement is guaranteed by the state at the age of 65, provided that the pensioner has worked in the country for at least 10 years.
Citizens without ten years of work experience in New Zealand receive benefits that are significantly less than the official pension. The pension is of a fixed nature, and its size is revised annually taking into account inflation and the size of the average wage.
The pension in New Zealand is approximately 32-36% of the average salary. The pension accruals of married couples and single citizens differ significantly. It is also worth noting that the size of the subsidies is not affected by the gender of the New Zealand citizen.
Every New Zealand citizen who starts his or her career automatically becomes a member of the KiwiSaver system.
Kiwi was created by the New Zealand Government in 2007 to enhance the well-being of the islanders.
This system offers several investment campaigns designed to provide capital investment for workers.
The contract with any of these campaigns can last until the depositor reaches retirement age. If desired, the campaign can be changed without loss of capital investment and accrued interest.
As a rule, deductions from salaries in "Kiwi" are from 3 to 8%, which upon reaching the retirement age gives a very tangible result.
In addition, when registering in the system, the state immediately transfers one thousand New Zealand dollars to the employee's account, and if the annual deduction exceeds $ 1,042.86, the employee automatically receives 50% of this amount to his account.
The accumulated amount can be received after the expiration of the contract, but there are exceptions:
Purchase of the first property;
Death of a party to the contract;
Health difficulties;
Critical financial condition.
Unlike the state fixed pension, citizens' income from Kiwi directly depends on the activity of contributing funds to investment campaigns.
Pained by financial indecision? Want to invest with Adam?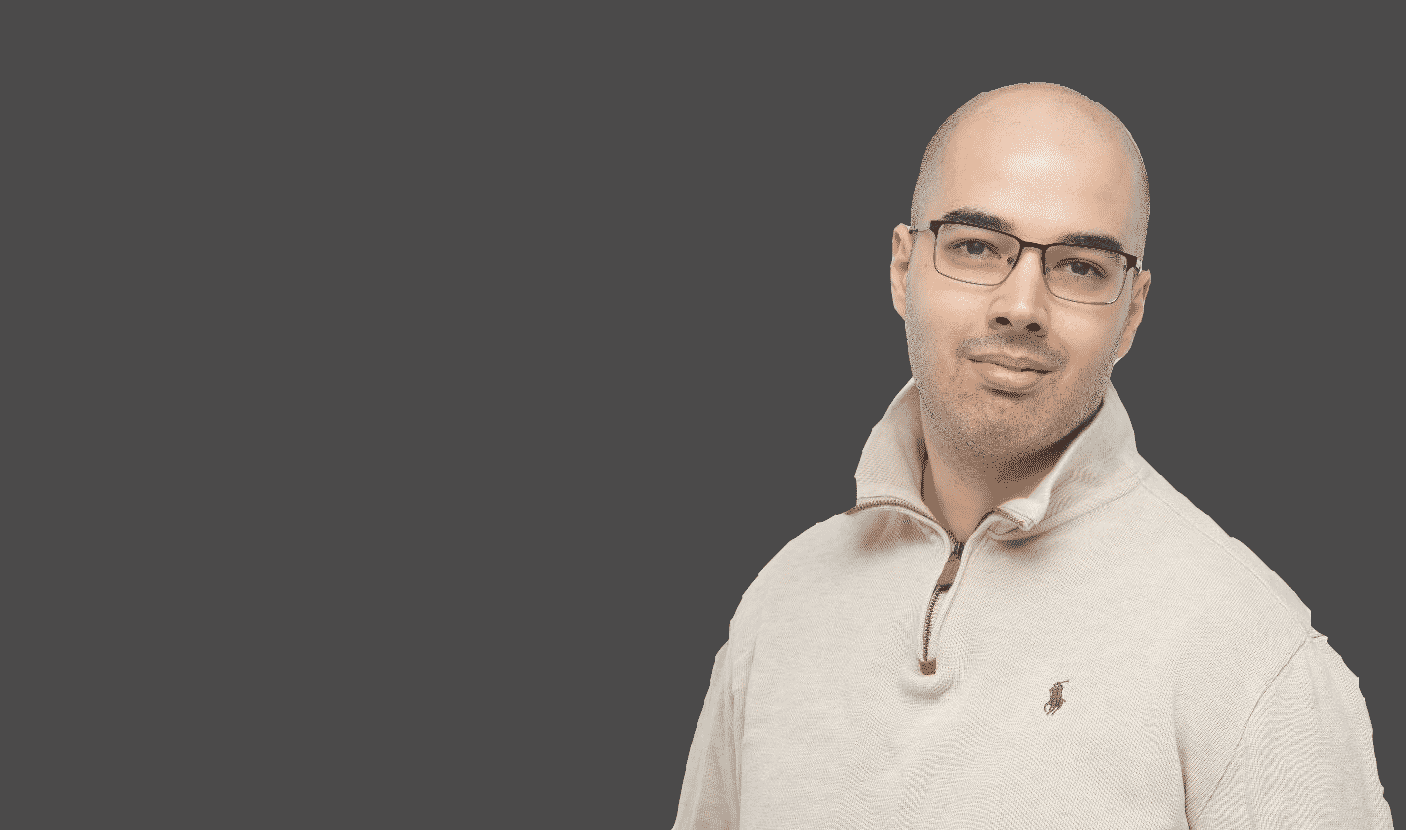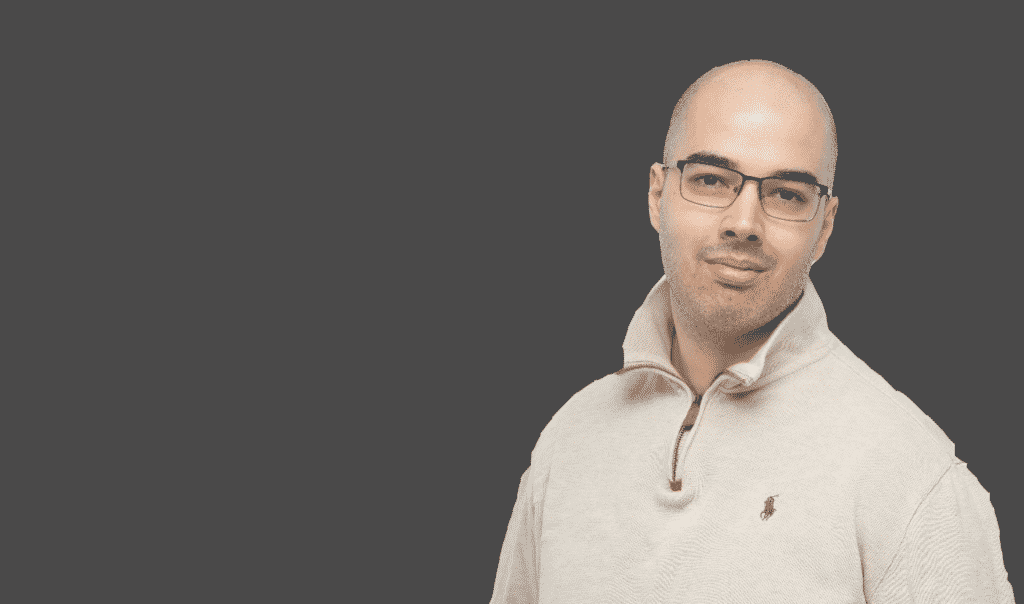 Adam is an internationally recognised author on financial matters, with over 270.4 million answers views on Quora.com and a widely sold book on Amazon
Further Reading
The following article, taken from my Quora answers, speaks about:

What are the riskiest types of investments? Bonds, stocks, options, futures or real estate? Or perhaps that is the wrong way to look at the question, and we should instead focus on our investing behaviour, such as how long we invest for? I explain how we can lower investment risks, and be investors rather than speculators.
Many people are interested in fast growing markets in South East Asia. Therefore, many people ask how you can invest in Myanmar's future? Is investing locally the only option? I suggest why investing internationally in assets such as MSCI World and the S&P500, can indirectly benefit you, even if far flung economies do well.
Can we know, with any degree of certainty, when the US stock market will next crash? What does recent history tell us about how predictable the stock market really is?
To read more click on the link below