After writing a review of Western Union, Skrill money and asking whether MoneyGram is safe, this article will look at Opal transfer. Is it a good option as a money transfer company?
For any questions, or if you are looking to invest, you can contact me using this form, or use the WhatsApp function below.
Often times, especially for expats, it makes sense to invest money in a portable way, as opposed to sending money home to invest.
Introduction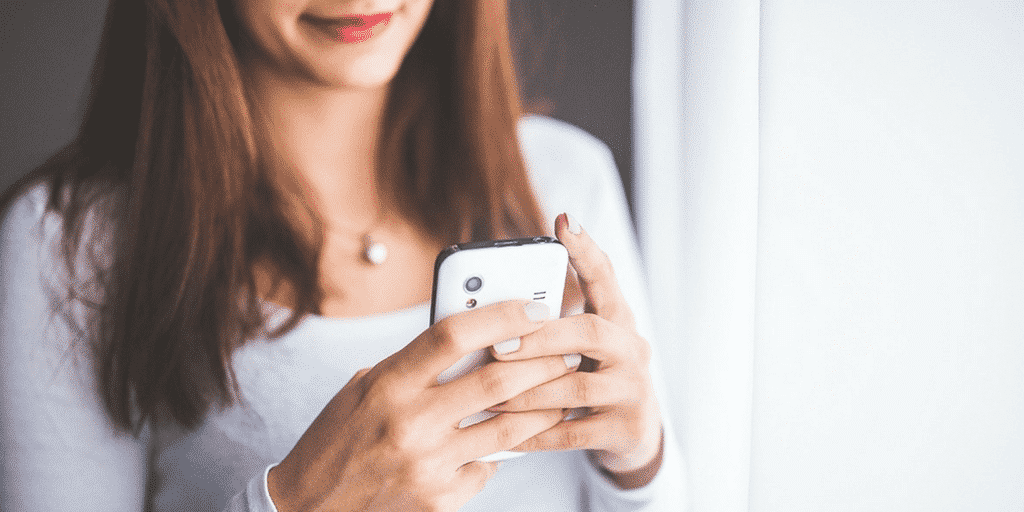 The need to transfer money from one point to another point of the Earth is rapidly increasing, and all this happens due to a very big number of expats living all over the world. Bank transfers are expensive and not everyone can use its services, and to solve this problem financial institution such as money transferring companies were opened.
There are plenty of international money transferring services, both popular and not so famous ones. All of them have something they are good at, have great reviews and glad customers and vice versa.
You probably know some of the money transferring companies such as MoneyGram, World Remit, TransferWise or Western Union. All of them are very popular, even if some of them are not leaders anymore. But it's never too late to discover more options, to be aware of other variants of sending money to wherever you want.
So in this article, we will mainly focused on another money transferring service named Opal Transfer, discuss its features, rates, pros and cons, and other details for all the residents and non-residents located in UK.
Opal Transfer is a money transfer operator that provides money transfer services to all European countries from the United Kingdom, with a historical emphasis on Eastern Europe. Via their website, from your mobile, by phone or from one of their two branches in London, you can transfer money online.
In terms of fees and exchange rates, Opal Transfer is usually not as affordable as other online providers, but still much cheaper than most banks.
The major benefit of Opal Transfer is that its customer support service is available in English, Latvian, Russian, Polish, Lithuanian, Bulgarian, Czech, Slovak, Spanish and Romanian languages and can be reached by phone or email.
It is great to be able to provide the service in different languages when it comes to sending money abroad. This is a great feature of Opal Transfer, as not all money transfer providers in the UK can speak all of these languages.
The website of Opal Transfer is not as intuitive and easy to use as other money transfer solutions online, but it gets the job done successfully.
Smartphone apps have good reviews and allow transactions to be personalized on the go. You can pay by debit card or bank transfer and your cash will arrive the same day or the next day for most destinations.
It's also worth noting that in case you want to make a few transactions, you can simply make one payment to Opal's account and arrange with their customer service center to carry out multiple small transactions for different individuals and locations.
So for quick and secure transfers to European countries, Opal Money Transfer is fine, but not suitable if you send money outside the Eurozone.
The standard of the services rendered by the firm, as well as its pros and cons, will be discussed below with the quick overview. You will also find included important information that is relevant to your money transfer needs that you need to know about this company.
Opal Transfer Overview
Opal Transfer began its activity in 2003 as a one-stop money transfer office in London, serving clients sending money to Ukraine, Moldova, Georgia, Uzbekistan and Russia. After a few years, they expanded their services to Lithuania, Latvia and Estonia; then Poland, Bulgaria, Czech Republic and Slovakia.
From March 2015, you can also send money using Opal Transfer to all European countries, as well as Norway, Monaco and San Marino.
Following the digital trends in the industry, they launched an online money transfer service in 2013 and a mobile app in January 2015.
In short, Opal Transfer is a money transfer from the UK to all European countries, with a classic focus on Eastern Europe. It can transfer funds online through his website, over the phone, or from any of his London branches.
Generally, Opal Transfer does not offer the best rates for online currency transfers. However, the rates they offer are much better than what you can get from the major banks.
It also have an extensive support team that you can reach by phone or email, which is also available in English, Lithuanian, Russian, Polish, Latvian, Bulgarian, Czech, Slovak, Spanish and Romanian.
In addition, the Opal Transfer website is not spontaneous and straightforward in terms of money transfer solutions. However, it is guaranteed to perform at its best.
On the contrary, their smartphone apps have good reviews and allow one-touch translation to be initiated. Let's find out more about this service in this article.
Set transfer fees ranging from around 0.5GBP to 3GBP are levied by Opal Transfer. It means that, regardless of the amount you send, the transfer fee will constantly be identical. Besides, it also charges a small margin on the rate it offers to covers the costs.
Pros:
Flexible ways to send money, which can be through the app, online, either over the phone or in their branch
Allows you to use the app and easily transfer on the go
Their website and the customer support are available in a few popular languages
You can send the money anytime through their app or through your online account
Secures your personal and financial details utilising and encrypted data and extra ID when sending over £800.
Customer support is available 24/7
Cons:
Currencies are limited since you can only transfer money within Europe and a few select areas
Transfers are sent in the recipient's bank account only
No cash pickup or home delivery options just like the other money transfer providers
Funding your transfer is through debit card or bank transfer and cash or credit card is not accepted
They do not provide with any live chat available just like some money transfer service providers
Only one branch available, which is located in East London, so it's no good if you're nowhere near there
Countries and currencies supported by Opal Transfer
Unlike other international money transfer companies, Opal Transfer supports only a few countries and currencies.
You can use Opal Transfer to transfer money to all European countries and non-European countries such as Russia and Israel. But to get money outside UK you can also receive into your UK bank account from the following countries:
Bulgaria
Czech
Estonia
Latvia
Lithuania
Poland
Slovakia
As already mentioned, Opal Transfer also allows you to convert major currencies to:
EUR / Euro
RUB / Russian ruble
HRK / Croatian Kuna
CZK / Czech crown
DKK / Danish Krone
SEK / Swedish Krona
HUF / Hungarian Forint
NOK / Norwegian krone
How does Opal Transfer work?
Opal Transfer prepared all the options of sending money from your comfort, so you can send money abroad in four different ways. If you like the convenience and speed of new technologies, then online transfers and their mobile phone application are at your service. You can also transfer money over the phone by calling the call center or visiting one of their London branches. Now let's learn more about each option.
You have an opportunity to choose the most convenient money transfer method for you, which are:
Transfer online
Log in using your name or register if you are a new client. About registration details we'll talk later, it's very simple.
Mobile app
Transfer money on the go. Download the FREE Opal Transfer App on Google Play or App Store.
Telephone service
Give them a call (the number you can find on their official website) and get a help to easily transfer your money over the phone.
Visiting branch
Visit one of their branches and an operator will help you arrange the transaction.
Step by step guide
If your preferred option of transferring money is to do that online, so you must complete a registration. This is how to send money through your online account.
Step 1. Open the Opal Transfer official website and you will immediately notice 'Register' button. Click on it and follow the steps.
Step 2. After clicking a new tab will be opened with a request to fill in your personal information such as your name, date of birth, address, email and phone number, and you'll also require a username and password for the account.
Note that the password must be at least seven characters and a mix of lower case letters and numbers. After fill in your location, postcode and house number.
Step 3. The next step is related to verification; first of all after filling all the information, you have to prove that you're not a robot. After you'll receive an email almost immediately asking you to verify your email address.
Once you've clicked on the necessary link, you'll be sent back to your own new account dashboard, which you'll also find on the My Details tab.
Step 4. By this step you have to upload your personal document. For extra security and to increase the maximum amount that you can send (from £800 up to £10,000), you can upload documents to prove your identity and address (you can also call its support team if you'd rather do this over the phone).
To complete this step online, scroll down to 'My Documents' section on your My Details page and click on "Add new document". Then select what proof of identification you want to upload (identification, address or income) and the issuing country. Click Browse to select the file you want, then click Upload.
Step 5. Now you are successfully registered and ready to send money to your friend. It's super easy, click on the 'Send Money' tab in the blue menu bar. You'll then be asked to add the details of who you're sending money to – to fill this in, just click on "Add new receiver".
Fill in his/her personal information, such as their name, country and IBAN (bank account) number. You can also add their phone number, email address and any payment reference if you want to. Once you did it, press the blue Save button.
Step 6. Make the transfer. On the last page you can select the amount and currency you want to send to the recipient. Then you just have to make a bank transfer to Opal Transfer's bank account or pay with a debit card. Your payment should reach the recipient within the same day, or on the next working day.
Required documents details
Actually, the documents you have to provide to Opal Transfer depend on how much money you are sending, here is a quick template with the amount and accordingly the requested document:
£ 0 – £ 500: No documents required
£ 500 – £ 1,500: ID or passport
£ 1,500 – 5,000: + proof of residency
£ 5,000 and above: + source of income
Reliability and safety
Opal Transfer is a secure money transfer solution. They are licensed and regulated by the UK Financial Conduct Authority since 2011. The company is also registered with HMRC under the Anti-Money Laundering Regulations.
In addition, Opal Transfer's London office has over 30 representatives. They also have two branches in London, in case you need to contact them:
In addition, the Opal Transfer website has an extended SSL certificate to keep your personal and financial information safe and secure.
Customer Satisfaction
Turns out Opal Transfer is one of the most favorite options of UK residents to send money. They are super glad and satisfied with the services of the company. That is why in this part of article we will be focused on the reviews made by customers and others
According to Trustpilot (a famous Danish consumer review website), Opal Transfer has hundreds of great reviews. In total it is evaluated as 4.9 stars from 5, there are 92% excellent reviews, and only a few percent of average to poor reviews.
Let's see some of the great reviews and find out what makes Opal customers be so satisfied.
"I am very satisfied with this app. Everything is done quickly and safely. The support team is very prompt and positive. It makes your day more beautiful. I would definitely recommend it."
Seems the staff is perfectly chosen and the writer is really glad, let's see another review found on Trustpilot website.
"Hello. I'm happy with Opal cause all issues I had they helped and called me. Today I tried to make a transfer and I haven't my details card so I didn't make the transfer. Then Ravzan (probably someone from the team) called me to ask if I was. For me that is very important cause ha was carry about this to don't be scam. I am happy, that I chose Opal. Many thanks."
This is another comment that proves safety and reliability of Opal Transfer. They are super attentive and care about their customers, so it is worth remembering this platform for further usage.
FAQ
Why am I sometimes asked to send copies of documents?
To prevent money laundering and other criminal activities, in accordance with HMRC and FCA regulations, Opal Transfer may request a copy of your ID card or passport, proof of address or source of income.
For a first transfer up to £ 800, no documents are required.For transfers up to £ 5000 (within 90 days), they may request a copy of your passport or ID card.
For transfers up to £ 10,000 (within 90 days), they may request a copy of your passport or ID card and additionally, they may request a proof of address.
And for transfers over £ 10,000 (within 90 days), they will also ask for documents confirming the origin of the funds.
What is proof of address?
As proof of your residential address, you need to provide one of the following documents:
a bank statement,
a receipt for your electricity,
gas, water or home phone bill,
council tax,
a copy of your British driver's license (if not used as an identification document),
lease,
life insurance policy,
house or car.
A document (scanned original) confirming the address must be issued no more than three months ago. And also in case you have changed your address, you have to inform Opal Transfer about it.
Can I make money transfers if I am under 18?
No, unfortunately you cannot make a transaction.
I am already an Opal Transfer client, but now I want to start using the services online. What does that require?
If you have already used the services in their branch or transferred money by phone, you will be assigned a client number. Follow the link to enter under your number. If you have forgotten your customer number, call their support team and Opal team will help you recover it.
What happens to the transfer if I enter the wrong IBAN or beneficiary name?
If the recipient's details are specified incorrectly, the money will be returned to your account. If this happens, they will immediately contact you.
Some best reasons to use money transferring companies instead of banks
Whether you are buying property abroad, paying for a holiday abroad, or sending money to a family living abroad, specialized money transfer companies always offer a smart way to send money around the world, with low fees and in a quick way.
If you need to send money overseas, there are three big benefits to using a money transfer company.
Money transfer companies offer value for money
When you plan to send money abroad, you will naturally be looking for the best exchange rate. While most major banks provide international money transfer services, specialized money transfer companies offer competitive exchange rates.
Additionally, large banks may charge transfer fees up to £ 30 per transfer. More than 12 monthly payments will cost you nearly £ 400 a year.
One way to avoid transfer fees and get a competitive exchange rate is by using the Telegraph International Money Transfer Service, which works in partnership with MoneyCorp money transfer company.
Whether you are making small money transfers or sending large amounts of money overseas, you will strive to make the most of your cash.
Money transfer companies are convenient
The best money transfer companies give you an online account and app access, allowing you to make transfers and manage your payments with the click of a button.
In addition, the Telegraph's international money transfer service includes expert advice from experienced foreign exchange dealers, as well as a wide range of foreign exchange instruments.
You can make a one-time international money order to pay an overseas bill, or set up recurring payments — for example, to pay off your holiday home mortgage.
Money transfer companies let you plan ahead
The best money transfer companies also provide you with a dedicated account manager who can explain the ups and downs of the foreign exchange market and show you how to use translation tools to forecast your budget.
For example, if you need to make regular money transfers, you can fix the exchange rate for future payments using a foreign exchange forward contract.
In addition, some providers will notify you if the exchange rate reaches a level that suits you, or can help you place a market order for a booking at a preferred rate.
The foreign exchange market is a moving beast, but money transfer companies can offer value for money, convenience and peace of mind for the future.
Conclusion
This isn't a bad option for sending money. The very best option will always depend on the amount you want to send, and where you are sending it.
Therefore, it always pays to show around.
Further Reading
After the US Election and the coronavirus vaccine announcement, many people think stock markets will further soar in 2020.
This is after an already impressive rise in global stock markets in November.
Goldman Sachs has suggested that stock markets will increased by close to 20% in 2021.
Many other analysts are equally bullish on the future direction of stock prices.
Is this overly optimistic? The article below investigates this matter further.