Know the pros and cons of living in Malta before moving there.
If you want to invest as an expat or high-net-worth individual, which is what I specialize in, you can email me (advice@adamfayed.com) or use WhatsApp (+44-7393-450-837).
Malta's reputation
Over the last several decades, Malta has garnered a good reputation as a location that is hospitable to seasoned tourists as well as expats who have high standards for cost-effectiveness.
Just like any country, there are pros and cons of living in Malta. However, how many of us could locate it in a relatively short amount of time on a map of the world?
This little island republic in Europe may be found in the middle of the Mediterranean Sea, much less than a hundred kilometers to the south of the Italian island of Sicily.
Due to the fact that Malta's latitude is almost the same as that of Los Angeles, it is one of the warmest and sunniest spots in Europe to remain during the winter months.
Malta is an archipelago consisting of two major islands: Malta, which is the bigger of the two, and Gozo, which is much smaller.
Each one has a certain allure that distinguishes it from the others. The so-called "big island" has more man-made structures and is home to a larger number of attractions, whereas the island of Gozo has a more laid-back and natural atmosphere.
Malta has a population of almost half a million people, yet its entire land area is just 122 square miles, so one would expect it to seem a lot more congested than it really does.
Once you know where to search, it isn't difficult at all to locate your own private peaceful location to stroll, enjoy the beach, or relish a cliff-top seafood lunch over the Mediterranean. This may be accomplished in a variety of settings.
Living In Malta
The tiny island nation of Malta, also known as the Republic of Malta, is located in the middle of the Mediterranean Sea. The nation gets its name from the largest island in the group, which also has the same name.
The primary inhabited islands are Malta and Gozo, which have a combined population of around 518,000 people. Comino is the smallest of the inhabited islands, with just two people living there permanently.
Many people from the United States and Canada are looking into the possibility of moving to Malta, which is a member state of the European Union and has seasons that are regarded to be subtropical.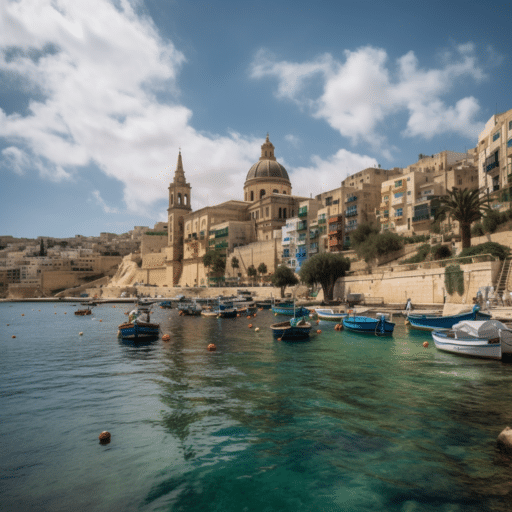 Despite the fact that Malta has seen a property boom and an inflow of expatriates over the last decade (partly owing to the expedited procedure to apply for visas, residence, and citizenship), it is still regarded to be a relatively inexpensive area to live in comparison to some of its other EU neighbors.
Malta has a taxation agreement with the United States and Canada, which means that no individual's income taxes in Malta or capital gains are subject to double taxes.
This is particularly beneficial for those non-Maltese citizens who are starting a company on the island.
Due to the fact that many elderly people find it difficult to acquire a new language later in life, Malta is a popular option among retirees as compared to the rest of the EU due to the fact that English is one of the official languages spoken on the islands.
The majority of the population is fluent in English, and most of the schools teach both languages.
It has a breathtaking shoreline and picturesque landscape all around. Malta is the ideal place to settle down for retirees who prefer to spend their golden years in the Mediterranean area due to the country's pleasant year-round temperature, abundance of sandy beaches, and three UNESCO World Heritage Sites (among which are the ancient Megalithic Temples).
Many retirees from other countries choose to spend their golden years in Malta. The nation achieves a high ranking on the Expatra Global Retirement Index and is, as it should be, included in the list of the top nations to retire in.
The pleasant weather, the fact that English is spoken by most people, the laid-back culture, and Malta's closeness to Europe are all reasons why expats choose to live there. In addition to that, a favorable tax structure is a must.
The weather in Malta is beautiful: on average, the island nation receives 3,100 hours of sunlight per year, and the temperature never drops below 19 degrees Celsius.
The summers are quite warm and dry, the autumns are pleasant but relatively short, and the winters are not very cold. Temperatures throughout the day seldom drop below 10 degrees Celsius, while during the summer, daytime highs often top 30 degrees Celsius.
On the Maltese Islands, most people are able to communicate in English. Both Maltese and English are recognized as official languages in Malta; nonetheless, Maltese is the country's primary language. It is believed that around 88 percent of the population is fluent in the English language.
Expats from the United Kingdom value the usage of three-pin connectors in particular.
Pros Of Living In Malta
The Official Language Is English
Before becoming independent in 1964, Malta was a colony of the United Kingdom. This rule lasted for more than 150 years, and the effect that the monarch had on the nation can still be seen to this day in the language of the country.
Even though virtually all of the locals are skilled in Maltese, English is another language that almost all of them are remarkably proficient in.
Your ability to communicate with up to 88 percent of the island's population in the British language will make the process of adjusting to your new environment considerably less challenging.
Being able to speak the language that you're fluent in can help you cope with everything that life throws at you, whether it's attempting to negotiate a price for an apartment lease, placing an order for a meal, or trying to convey that your air conditioning unit is broken.
This is true whether you're trying to negotiate a price for an apartment, place an order for a meal, or communicate that your air conditioning unit is broken.
Cheap Cost Of Living In Malta
Even though it is not the least expensive nation in Europe, Malta nevertheless comes out ahead of the United States when it comes to the costs of day-to-day living.
When compared to North American prices, you may anticipate paying around 17% less for basic consumables and 23% less for apartment rents.
You may save a significant amount of money in this location by dining at small, family-run restaurants rather than eating at tourist attractions and by buying your fruit and vegetables at farmers' markets rather than shopping at huge supermarkets.
Due to the size of the islands and the reliability of the public transportation system, it is not necessary to possess a vehicle in order to live in Malta. A bus ticket costs $1.65, and it can take you almost everywhere.
Malta Has Low Taxes
One of the benefits of living in Malta is the country's great tax rates, which is also the primary reason why the island has become so popular with those who have left their own countries to pursue other opportunities.
Those with a taxable income that falls between €8,500 and €14,500 are subject to a tax rate of 15%.
Taxes may be expected to be paid at a rate of around 25% by individuals who fall into the next earning bracket, which ranges from $14,500 to $60,000, whilst those who make more over this level would pay 35%.
This is lower than several nations in the European Union (EU), such as Denmark, France, and Austria, where the tax rate may reach up to 56% depending on your wage.
Through the process of attaining domicile status, it is possible to petition for tax residence in Malta even if you have not been physically present in the country for the required 183 days. There are no levies or taxes placed on inherited riches, assets, or, in certain instances, property.
Malta Offers Excellent Healthcare
According to a ranking done by the World Health Organization (WHO), Malta has consistently maintained a position as one of the top five nations in the world in terms of healthcare.
The island is home to both a public and a private medical system for providing medical treatment to its residents.
The first option is costless, and all individuals who contribute to national insurance are eligible to make use of it. The medical facilities are up to date, and patients do not have to wait long for care.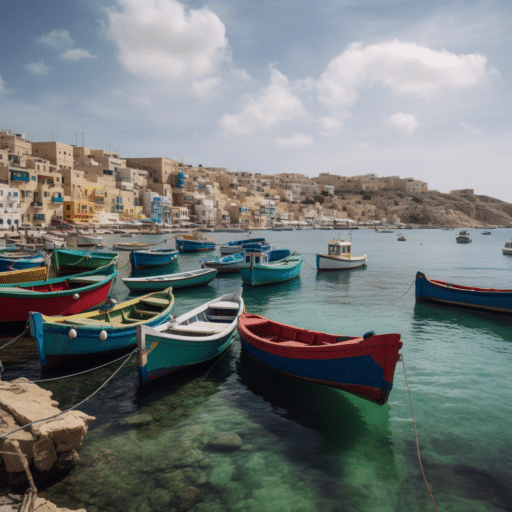 If you plan to stay in Malta for more than three months, you are eligible to get free medical treatment if you fill out an E-121 form and submit it to the Maltese government. If you do this, you will be granted the right to obtain free medical care.
However, a significant number of expatriates choose the option of private healthcare, especially if they only intend to stay in the nation for a little period of time.
In most cases, the cost of these private services may be kept within reasonable boundaries while yet maintaining a high level of medical treatment.
For a routine checkup at the doctor's office, you should budget something in the neighborhood of $20, but if you need to visit a specialist due to your health condition, you should be prepared to spend upwards of $60 to do so.
Great Climate In Malta
The climate in this region is characterized by mild and rainy winters, while summers tend to be hot and dry. The spring season typically commences towards the end of February, while summer comes to a close in the month of October.
The prevailing weather conditions in this region are characterized by frost and snow. Winter precipitation is characterized by intense downpours that occur within brief timeframes.
During the winter season, which spans from November to April, the average temperature is 57 degrees Fahrenheit and the duration of daylight is approximately 6.5 hours.
In the summer season, the typical temperature averages at 73 degrees Fahrenheit, while the duration of daylight extends to 10.5 hours. The aquatic environment boasts a refreshing and serene blue hue, while the climate is typically sunny and temperate.
Due to its location, Malta experiences pleasantly mild winters with relatively warm temperatures. This location is an ideal destination for escaping the winter snow.
The weather is mild enough to allow for comfortable outdoor activities such as walking around town or exploring the countryside without the need for heavy clothing.
During the peak of summer, the weather tends to be warm and humid, however, this is also the time when people typically flock to the numerous beaches.
Given the size of this island, which measures 122 square miles, it is highly unlikely that you will ever be too far away from another point on the island.
Thanks to its compact size and efficient public transportation system, exploring the city and visiting its attractions is a hassle-free experience. Malta serves as an ideal location to commence your exploration of the Mediterranean region.
Malta Is A Safe And Peaceful Country
The fact that Malta is a relatively secure place to live is still another advantage. When an expat is searching for a new place to call home, one of their primary concerns is likely to be how secure they will feel there, especially if they will be living there by themselves.
The fact that Malta is one of the safest nations in Europe is certainly cause for celebration. The majority of the crimes that do take place in Malta are of the non-violent kind, which is another positive aspect of this island nation.
In spite of the fact that it is conceivable for a foreigner to become a victim of robbery or cons on the island, you should have no need to fear for your safety when strolling around its neighborhoods.
Obviously, you have to make use of your common sense and take precautions to guarantee that your belongings are safe, as well as pay attention to the environment in which you find yourself.
In contrast, you do not need to be on edge or too careful in Malta as you would be in many other nations across the globe.
Things To Do In Malta
Malta is a remarkable destination that offers a plethora of world-class attractions and activities suitable for all ages, despite its relatively small size. It is fascinating to see how much there is to experience on the island.
This destination offers a diverse range of activities and attractions to suit a variety of interests.
Whether you have a passion for exploring ancient history, indulging in fine dining experiences, diving into the depths of the ocean, embarking on scenic hikes, cruising along the waterways, or simply strolling through charming vineyards and villages, there is no shortage of fascinating and enjoyable experiences to be had.
If you prefer to bask in the sun while enjoying the scenic view of a beach surrounded by cliffs, and simply relax without any activities, there are numerous stunning locations that cater to your preference.
Malta is a destination that prioritizes the importance of relaxation. The Maltese islands offer a delightful combination of pleasant weather, hospitable locals, and a plethora of activities to indulge in.
You can start your day with a refreshing swim, savor the delectable seafood, and leisurely stroll through the charming cobblestoned streets. You can also embark on a boat trip to discover the secluded coves and share the island's unique attractions with your newfound Maltese companions.
One can opt for either the vibrant city atmosphere, complete with bustling cafes and an active nightlife, found on the main island or the serene, laid-back ambiance of the breathtaking Gozo.
Residency Opportunity In Malta
For expats from the United States or Canada who are interested in residing or retiring in Malta, there are various visa options and residency programs available to facilitate the process.
Upon exploring the various options available, you may discover that extending your stay in Malta for a prolonged period of time is a feasible and uncomplicated process.
There are several options available for individuals seeking expat residency. These include Malta Citizenship by Investment, Permanent Residence Scheme, Family Visa, and the Ordinary Residence Scheme.
Among these options, the Ordinary Residence Scheme is the most popular choice. This scheme requires proof of economic self-sufficiency as a primary criterion for eligibility.
Once an individual has been a legal resident of Malta for a period of five years, they become eligible to apply for permanent residency in the country. Individuals who are 60 years of age or older and have retired in Malta are entitled to receive a concession card for public transportation.
Malta Has A Nutritious and Mouthwatering Food Culture
While in Malta, it is not difficult at all to find food that is beneficial to one's health due to the variety of restaurants and other eating establishments that provide cuisine that is both freshly prepared and unprocessed.
These healthy nutrients are available everywhere on the island, but you should be prepared to spend a higher price on them than you would normally.
Salads, juices, and smoothies are plentiful in Malta, making it an ideal destination for those who follow vegetarian or vegan diets.
Stuffat tal-fenek is a hearty rabbit stew cooked with tomatoes, as well as a variety of herbs and spices. This meal is considered the island's national food. The Phoenicians were the ones who first brought rabbits to the island of Malta; they were not originally a native species there.
Recipes for the stew are often handed down through the years from one generation to the next within each family, and each family has their own unique style of making the dish.
The method through which the meat is cooked is something that all of these recipes have in common. The rabbit is braised low and slow until the flesh is soft and easily separates from the bone. This produces a mouthwatering meal that goes well with potatoes or bread as a side dish.
Cons Of Living In Malta
Transportation Woes In Malta
Living in Malta comes with a number of significant drawbacks, one of the most significant of which being the limited availability of transportation choices.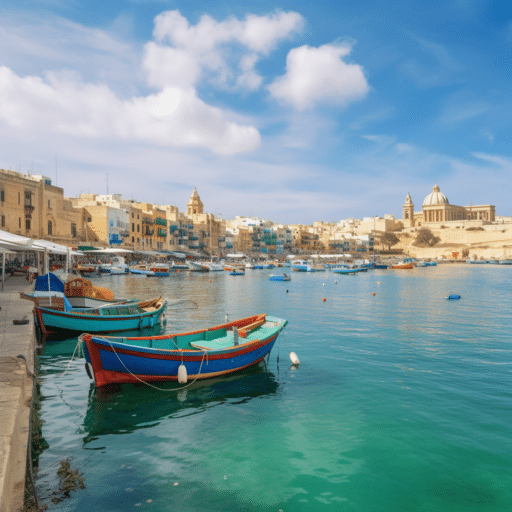 In spite of the significant degree of pollution that exists on the island, the fundamental public transport infrastructure that would help the island's residents improve air quality has not been constructed.
The rest of the island's population, except those living in Valletta, gets about in privately owned automobiles.
If, on the other hand, you do not desire to own or rent a vehicle, your only option is to depend on the public transportation system, namely the bus system.
In spite of the fact that the Tallinja card makes public transportation accessible and inexpensive, there are no rail, subway, or tram choices. As a result of these restrictions, bus transportation is often unreliable and might suffer from an excessive number of passengers.
Beaches In Malta Are Crowded
It may seem like a little thing to complain about crowded beaches in order to make you rethink relocating to Malta, but this is a legitimate issue for anybody who wants to move to a location with sandy beaches.
Watching the sun go down while holding a drink in one's hand while perched on a sand dune or at a beachside café is one of the many reasons why people want to move to islands.
However, because of its position, Malta is more likely to have beaches with pebbles and cliffs than it is to have sandy bays.
As a result of Malta's rapid population growth, the island's limited number of beaches, which are dispersed in a ring around its perimeter, are often packed with people looking to soak up some rays.
The Blue Lagoon, Golden Bay, and Ir-Ramla il-Hamra are considered to be some of the finest paradisiacal beaches in all of Malta.
Troubling Pollution Levels In Malta
The discovery that Malta is one of the most polluted nations in Europe comes as a shock to a great number of individuals, who express both astonishment and disappointment at the news.
Malta is classified as the fourth most polluted country in the European Union (EU), despite the fact that it seems to be a picture-perfect island. This is due to the fact that the island has been badly harmed by pollution from traffic, agriculture, and industry.
Only Bulgaria, Poland, and Greece among the 27 member nations are considered to have a higher ranking than the little island country.
In point of fact, the findings of several studies continue to lend credence to the hypothesis that air pollution is solely responsible for the early deaths of more than 500 Maltese residents each year; no other risk factors are involved.
If you want to avoid having to deal with this problem, you might give some thought to moving away from Valletta, the capital city, and settling down in a more rural area or one that is located near the coast.
Malta Has High Population Density
One of the drawbacks of living in Malta is that the island country is one of the most densely inhabited places in all of Europe.
With a total population of 464,000 people, the island has more than 1,250 people living in each square kilometer, making it the most populous and densely inhabited area in the European Union.
In addition to this, it has one of the highest population densities in the world, ranking just after Bangladesh and Bahrain on the list.
This is due to the fact that the nation relies heavily on the labor of people from other countries in order to maintain it's rapidly expanding economy.
Because of its relatively low tax rate, the island is home to a significant number of people from other countries. It is anticipated that by the year 2050, the population of the island will have increased to about 670,000 people.
Final Thoughts
Malta is an exceptional location that offers more than just a typical holiday experience. It is a culturally rich destination that provides a delightful experience for those seeking to spend an extended period of time there.
Malta is an ideal destination for families, retirees, and working professionals seeking a sunnier climate and a fresh perspective. The island nation offers a desirable lifestyle that is sure to impress friends and family alike.
Having weighed the pros and cons of living in Malta, do you still consider it as your preferred destination for relocation? Malta can be a favorable choice for digital nomads seeking to boost their business's profitability.
Individuals seeking a smooth transition period will discover that Malta is a suitable option. If you are sensitive to low air quality or value your privacy, you might want to consider exploring other options.
Pained by financial indecision? Want to invest with Adam?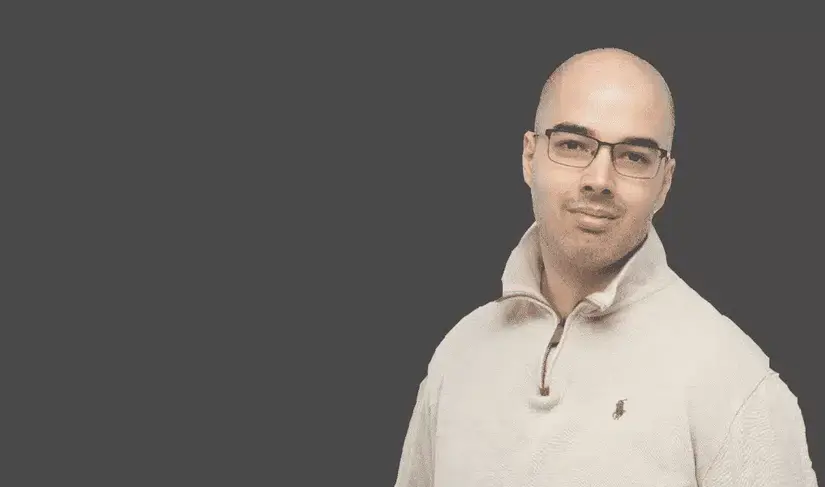 Adam is an internationally recognised author on financial matters, with over 694.5 million answer views on Quora.com, a widely sold book on Amazon, and a contributor on Forbes.