Buying a property in Tenerife after Brexit is both permitted and legal. There are no laws prohibiting non-EU residents from owning property in Tenerife.
Understanding the procedure for purchasing a house in Tenerife is crucial whether you wish to retire or start a new life as a UK citizen there.
We will go over the procedures for buying property in Tenerife after Brexit, as well as other pertinent information. Due to its numerous beautiful rock formations and natural parks, Tenerife is a fascinating country that will appeal to people of all ethnicities.
This blog seeks to provide 10 helpful tidbits regarding moving to Tenerife after Brexit and buying a home there, from moving to retiring.
This blog will be useful for individuals looking to buy property in Tenerife after Brexit, visit and travel there, or retire there.
If you are looking to invest as an expat or high-net-worth individual, which is what I specialize in, you can email me (advice@adamfayed.com) or WhatsApp (+44-7393-450-837).
Can I buy a property in Tenerife after Brexit?
Yes, UK citizens can indeed buy property in Tenerife after Brexit. However, there is still process and requirements before buying a property.
In general, anyone can purchase a property in Tenerife, and it won't cost you more money than it would for an EU citizen. Taxes on your Tenerife property purchase are still necessary, though.
Purchase tax, Impuesto sobre Bienes Inmuebles (IBI), which is identical to council tax, and Impuesto sobre el Value Aadido are a few of the taxes that property owners are required to pay (or IVA, which is the same as VAT).
Before considering buying a property in Tenerife after Brexit, it is recommended to do some study on legislation and regulations.
UK citizens would also be aware of any tax or reporting requirements in Tenerife related to buying a property.
When buying an estate in Tenerife after Brexit, it is always advisable to speak with a tax advisor and/or professional.
How long can I stay in Tenerife after Brexit?
You are only permitted to stay in Tenerife after Brexit for 90 days; you are not permitted to prolong your stay.
As a result, if you intend to stay in Spain for an extended amount of time, you will need a long-stay visa and a residence card, which means you must apply for and be granted residency.
And if you break this law by staying in Spain for more than 90 days in a 180-day period, you'll be penalized. You can be forced to pay a fine, depart the nation, and get a time-limited entry restriction from the Schengen Area.
How to move to Tenerife after Brexit permanently?
Moving to Tenerife after Brexit permanently has a process and according to a conservative estimate, 370,000 UK citizens live in Spain.
If you are one of them and have been residing legally in Spain for at least five years, you are eligible to apply for "permiso de residencia de larga duración," which is Spanish for "permit of long-term residence."
This means that as long as you renew your residency card every five years (or every ten years if you are a UK citizen or the spouse of a UK national to whom the ten-year "permiso de residencia de larga duración" applies), you will be entitled to stay in Spain permanently.
For individuals who haven't been in the nation for more than five years, they can rely on the time they've spent there and must continue to live there legally until they've been there for five years, at which point they can apply for a permit to stay indefinitely.
Prior to Brexit, UK citizens were permitted to engage in whatever legal economic activity they desired without needing to apply for a visa because they were citizens of an EU Member State. Unless one already has a license to reside for an unlimited period of time, that won't be allowed after we leave the EU without first seeking permission.
How to move to Tenerife after Brexit for work?
I won't address that problem in this article if you are an employee because your employer is likely to handle your application to stay in Tenerife after Brexit.
However, in order to be able to apply for an indefinite permit to reside in Spain and either start living in Tenerife after Brexit or extend your period of residence without permission to work to five years, you must either (a) obtain a "permiso de residencia no lucrativa," or permit to live there without being able to work there either for oneself or for someone else, or (b) obtain a permit to live in Spain as a self-employed person.
How to move to Tenerife after Brexit as a self-employed person?
On the other hand, if you want to work for yourself in Spain, you'll need to meet the same requirements for residency as those who don't have permission to work.
You'll also need to show that you can abide by the laws of Spain that are currently in effect regarding the commercial activity in question, including providing proof of any credentials that would allow you to carry out that activity, and that you have enough money to invest.
Additionally, you will need to demonstrate that you have the necessary resources to support yourself, which will be the same as what is necessary for applicants for indefinite authorization to remain as described above. These resources must be available for investment in your economic activity.
How to retire in Tenerife after Brexit?
Applicants for a right to live in Spain without a work permit must also demonstrate that they do not have any illnesses that could pose a serious public health risk, such as smallpox or Severe Acute Respiratory Syndrome (SARS), among others, in addition to meeting the requirements for an indefinite permission to reside in Spain.
It will also be necessary to demonstrate a level of disposable income that is significantly higher than that required for indefinite permission to reside, with the head of the household required to demonstrate at least €2,259.60 in monthly income and an additional €564.90 for each dependent.
They must demonstrate that they have the money—whether it's a lump sum or regular pension payments, for instance—to support themselves for one year in Spain at that level of income.
Keep in mind that this level of income will only be required up until the point where you have lived legally in Spain for five years, at which point the requirements are much lower for an application for a permit to stay indefinitely.
What are the procedures to make an application for a visa?
You must provide evidence of the following when you apply for a visa to work for yourself in Tenerife after Brexit:
enough health insurance
that you have never been arrested, and
that you are not afflicted with a serious disease.
If all goes according to plan, you will receive your visa in a month and be able to enter Spain in three months, much as others who apply for visas for permission to live without authorization to work.
All non-EU foreign nationals living in Spain must submit an application for a residence card to the immigration office that is most convenient for them.
And if you are allowed to work but fail to register with the social security office within three months of arriving, you risk paying a fee and having your visa expire.
It is undoubtedly true that Spain does not support startup companies as much as the UK does. Unless you qualify for an exception that allows smaller social security payments to be made during the first 18 months of your new business activity, it may seem strange to you that you must make monthly social security payments of at least €288.98 (or more if you wish) before you have generated your first invoice.
It is noteworthy that even citizens of Spain and other EU member nations are required to make these social security payments.
Where to apply for permission to reside in Tenerife after Brexit?
If you want to reside in Tenerife after Brexit, the Spanish Consulate office nearest to the location where you have permission to live outside of Spain—which may not necessarily be your country of nationality—is where you should apply for permission to reside, whether you are without a license to work or are self-employed. As you may imagine, the procedure is rather bureaucratic.
The consular staff will first review your application before sending the necessary paperwork to the Spanish government office or the appropriate autonomous community government office in the region of Spain where you intend to live and, if applicable, engage in any economic activity.
So, consider the consulate personnel as the entryway to your application. They determine if each piece of material you've submitted is pertinent and in order, and they make sure that all required paperwork has been submitted.
The consular staff does not judge the content of your application; rather, they just consider its format. Yet, given their approach occasionally, you might be excused for coming to a different conclusion.
Can I drive in Tenerife after Brexit?
Driving in Tenerife after Brexit is crucial to know especially since the nation has policies for drivers.
If you reside in Spain prior to March 16, 2023, you may drive in Spain for a period of six months with a valid UK or Gibraltar driver's license.
Your valid UK or Gibraltar driver's license will be accepted in Spain if you arrive on or after March 16, 2023, for a period of six months starting from the day, you took up residence.
If you have a license from the UK or Gibraltar, you can exchange it for a Spanish license without taking a theoretical or practical test. Ideally, you should complete this within six months of either the date you get your home or six months after the 16th of March 2023, whichever comes first.
Your driving license from the UK or Gibraltar will no longer be recognized after this date for use in Spain. You will still be able to swap it out for a Spanish one, though.
Currently, it is not possible to exchange a license from Jersey, Guernsey, or the Isle of Man for a Spanish license. As a non-EU citizen, you must apply for a Spanish license, which entails passing both a theory and practical driving test.
What is the cost of living in Tenerife after Brexit?
One of the world's more affordable locations to live in Tenerife after Brexit is its capital, Santa Cruz. In Santa Cruz, you can expect to pay between $530 and $700 for a one-bedroom apartment and between $780 and $1,000 for a three-bedroom home.
Electricity, heat, cooling, and water are included in the monthly cost of utilities, which comes to about $76. The monthly cost of an internet subscription is about $54. A monthly bus pass costs $46 or $1.58 for each transportation journey on the island.
A monthly membership to a fitness center will cost you about $41 per person, while a movie ticket will run you about $8.44.
A meal for two at a mid-range restaurant will cost roughly $50. Citizens or permanent residents may receive free medical care from the health system. Others will have to purchase private insurance, which costs a couple between $100 and $140 each month.
The projected costs for two individuals are broken out in the table below. Depending on the cost of clothing and entertainment, the whole sum could vary significantly.
Your spending may also change based on whether you prefer to cook at home or go out to dine frequently. You can get by on about $1,500 a month as a single individual. This amazing way of life costs roughly $2,000 per month for a couple.
Buying a Property in Tenerife after Brexit
To buy a property in Tenerife after Brexit you should always exercise caution before making a final choice. Keep in mind that every country has unique rules that might affect your goals and that misinterpreting the law unintentionally could have disastrous consequences down the road.
Pained by financial indecision? Want to invest with Adam?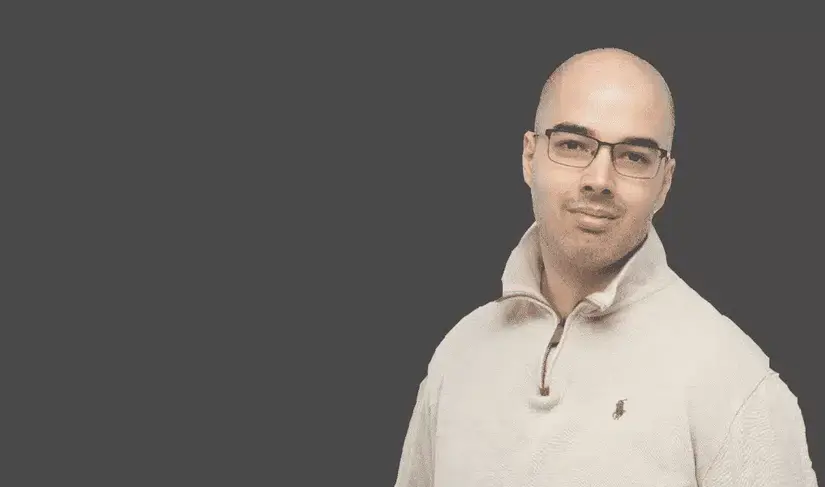 Adam is an internationally recognised author on financial matters, with over 668.8 million answer views on Quora.com, a widely sold book on Amazon, and a contributor on Forbes.