In today's podcast I look at some of the biggest news stories in the last few days that have caught my eye.
I discuss:
The winners and losers from 2020 in the stock market and the outlook for 2021
Some of the possible trends of 2021 – will we get fed up with Zoom?
For your convenience, and to give credit to the original writers, I have included links to the articles I referred to and copied them below.
UK index fell by 14.3% during 2020, the poorest performance among largest international stock index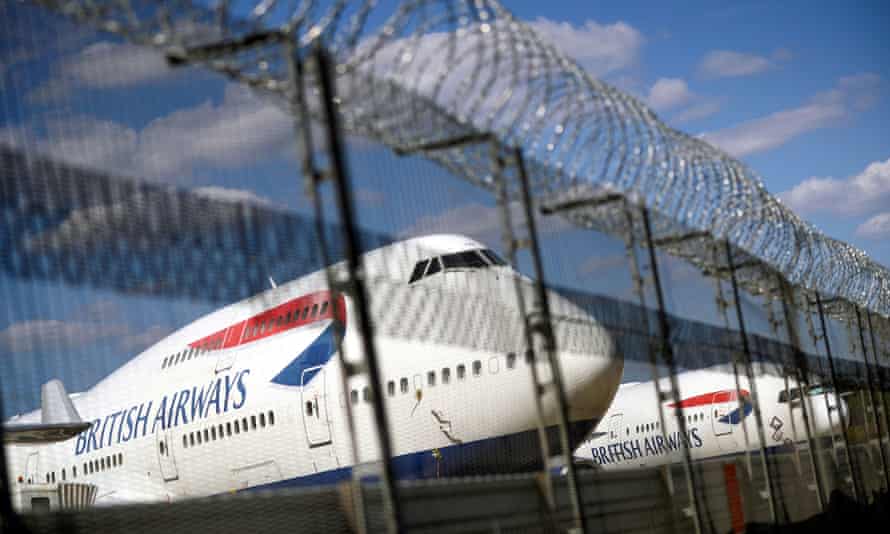 Britain's blue-chip share index has suffered its worst year since the 2008 financial crisis, as the Covid-19 pandemic and Brexit uncertainty hit stocks during a turbulent 12 months for investors.
The FTSE 100 index of top shares listed in London fell by 14.3% during 2020, the poorest performance among the largest international stock indices, and its biggest decline since 2008.
The pound, though, rallied to its highest level against the US dollar in more than two and a half years, amid relief that the UK-EU free trade deal had been agreed.
Having started the year at 7,542 points, the Footsie closed on New Year's Eve at 6,460 points. Fresh worries over the latest UK's Covid-19 restrictions helped to drag the market down by almost 1.5% on the final trading session of the year.
The FTSE 100 has suffered from a relative paucity of technology stocks. They surged during 2020 as the pandemic forced office workers to work from home, driving a boom in video-conferencing and online shopping.
The FTSE 100 has suffered from a relative paucity of technology stocks. They surged during 2020 as the pandemic forced office workers to work from home, driving a boom in video-conferencing and online shopping.
The parent company of British Airways, IAG, slumped by 61% during the year, with jet engine manufacturer Rolls-Royce down 52%. Oil companies also had a torrid year, with BP and Royal Dutch Shell dropping by over 40% during 2020.
Banks were also badly hit by the pandemic, as well as fears that the UK and EU might fail to reach a free trade deal. Lloyds Banking Group fell 41% over the last 12 months, with NatWest down 30%.
"The sectors hit the hardest by the pandemic: travel, leisure, general retail, energy and banks, all of which make up a significant proportion of the FTSE 100, encapsulates quite neatly why the FTSE 100 has been hit as hard as it has, and that's before we even consider that the Brexit transition period comes to an end at the end of this year," said Michael Hewson of CMC Markets, a spreadbetting firm whose customers bet on market movements.
Scottish Mortgage Investment Trust, which invests in technology companies including Tesla, Amazon and Tencent, was the best-performing FTSE 100 stock as it more than doubled in value during 2020. Ocado, the online grocery business, has gained 78% since last January.
While the FTSE 100 struggled, the US stock market had hit a series of record highs in recent weeks. The S&P 500 closed 16.26% up for the year at a new peak, with the technology-focused Nasdaq surging by 43%.
Germany's DAX index ended the year up 3.6% and France's CAC fell by around 7%. Japan's Nikkei gained 16%, while China's CSI 300 surged 27% during 2020.
Spain's IBEX 35 had an even worse year than the FTSE 100, though, dropping 15.5%.
The FTSE 100's weakness was partly due to the strength of the pound, which erodes the value of multinationals' overseas earnings. Sterling hit $1.3686, its highest level since 1 May 2018, as the US dollar weakened on the foreign exchange markets.
Many analysts have forecast the FTSE 100 will rebound as the rollout of Covid-19 vaccines spurs an economic recovery. Investment bank UBS has a price target of 7,200 points for the end of 2021.
David Miller, investment director at wealth management firm Quilter Cheviot, said the recovery would take time. "People aren't suddenly going to regain confidence, get on a plane or go to a packed football stadium. It will take until the second half of 2021, maybe the latter half, before normality returns," he said.
The FTSE 250 index of medium-sized companies, more focused on the UK economy, fell by 6.4% during 2020, and hit a 10-month high earlier this week.
Despite ending the year lower, the FTSE 100 has rallied since its low point in March, when it briefly fell through 5,000 points.
Although timing the market is never easy, and can be risky, buying opportunities like that in March come along rarely and successful investors need to grit their teeth and have the courage of their convictions at moments like these," said Tom Stevenson, investment director for personal investing at Fidelity International. "Even the underperforming UK market has risen by more than 25% since the low point."
Joshua Mahony, senior market analyst at IG, said investors ended 2020 fretting about the extended period of Covid-19 restrictions, and the "clear uncertainty" of exactly how hard the UK economy would suffer from Brexit.
"With the UK exiting the EU stifled by a blanket of tier 3 and 4 restrictions, stocks are understandably risk averse as we head into the new year," said Mahony. "However, while short-term uncertainty will bring volatility, the promise of a spring renewal is likely to bring plenty of upside in 2021," he added.
2. The New York Stock Exchange (NYSE) said it will delist three Chinese telecommunications firms based on claimed links with its military – BBC
China Mobile, China Telecom and China Unicom Hong Kong have all been targeted by the Trump administration.
Shares in the telecoms giants will be suspended on the NYSE next week while proceedings to delist them have begun.
The companies earn all of their revenue in China and have no significant presence in the US.
The delisting is seen more as a symbolic blow amid heightened geo-political tensions between the US and China.
The three firms' shares are thinly traded in the US compared to their primary listings in Hong Kong. The state-owned companies dominate the telecoms industry in China.
President Donald Trump signed an order in November barring American investments in Chinese firms owned or controlled by the military.
The order prohibited US investors from buying and selling shares in a list of Chinese companies designated by the Pentagon as having military ties.
Mr Trump has targeted a number of Chinese companies including TikTok, Huawei and Tencent on the grounds of national security.
China responded with its own blacklist of US companies as tensions between the economic giants escalate.
The shares of China Mobile, China Telecom and China Unicom Hong Kong will be suspended from trading between 7 and 11 January, the NYSE confirmed.
Courted
US stock exchanges including the NYSE and Nasdaq courted Chinese companies during the past decade to list their shares on their stock markets.
There are currently more than 200 Chinese companies listed on US stock markets with a total market capitalization of $2.2tn (£1.6tn).
But as relations turned sour with the US, many Chinese firms have sought dual listings in China and Hong Kong.
Companies including Chinese e-commerce giants Alibaba and JD.Com also have listings in New York but have conducted secondary listings in Hong Kong in the past two years as the trade war between the US and China intensified.
Last month, the US House of Representatives passed a law to kick Chinese companies off US stock exchanges if they do not comply with its auditing rules.
3. The 5 best and worst performing stocks in the S&P 500 in 2020 – Market Insider
Despite a global pandemic and the sharpest economic decline since the Great Depression, many stocks managed to post strong gains in 2020.
Technology stocks led the way in 2020, with consumers and businesses alike relying on software products to facilitate work from home trends amid the pandemic.
But energy and travel stocks took a beating this year as stay-at-home orders led to a precipitous drop in travel and demand for oil.
From Tesla to PayPal, Carnival to Occidental, these are the 5 best and worst performing stocks in the S&P 500 in 2020.
US stocks posted strong returns in 2020 despite a global pandemic and the sharpest economic decline since the Great Depression.
The S&P 500 has returned 16% year-to-date as of Wednesday's close, with the technology sector leading the market higher as consumers and businesses adapt to a work-from-home life amid stay at home orders designed to limit the spread of COVID-19.
But energy and travel stocks took a beating this year as stay-at-home orders led to a precipitous drop in travel and demand for oil.
From Tesla to PayPal, Carnival to Occidental, these are the 5 best and worst performing stocks in the S&P 500 in 2020 as of Wednesday's close.
Best Performers
5. PayPal
Ticker: PYPL
2020 Performance: 114%
4. Nvidia
Ticker: NVDA
2020 Performance: 123%
3. Carrier Global
Ticker: CARR
2020 Performance: 214%
2. Etsy
Ticker: ETSY
2020 Performance: 314%
1. Tesla
Ticker: TSLA
2020 Performance: 730%
Worst Performers
5. Marathon Oil Corporation
Ticker: MRO
2020 Performance: -50%
4. TechnipFMC
Ticker: FTI
2020 Performance: -55%
3. Norwegian Cruise Line Holdings
2020 Performance: -56%
2. Occidental Petroleum
Ticker: OXY
2020 Performance: -57%
1. Carnival Corporation
Ticker: CCL
2020 Performance: -57%
4. Working from home: Not all that glitters is gold – DW
The coronavirus crisis has taught us many things — like that working from home offers many opportunities. But the negative aspects shouldn't be ignored. Clear rules and regulations will be required.
From your bed to the bathroom and then on to your desk to start your working day — since March this has been the new normal for many Germans.
According to a recent survey by the digital association Bitkom, more than 10 million employees — or about a quarter of Germany's working population — have been working from home. Many have gotten used to this new situation and come to appreciate the upsides. But the drawbacks have also become clearer.
Klaus Dörre is an economic sociologist at the University of Jena. He's convinced working from home will have negative consequences in the long run, for three main reasons.
Digital break room
The use of hand gestures or facial expressions is almost completely lost during video calls. Unlike in face-to-face interactions, this means employees get little to no emotional feedback. This can lead to them feeling insecure, or even aggressive, as it gets harder for them to assess their own performance. The exchange of views and information among colleagues is also lost.
"What is completely missing is the informal chat in the break room that often leads to the best ideas," Dörre told DW. "In the end, swarm intelligence doesn't work in online communication."
in Germany alone, more than 10 million people are working from home
Unlike meetings in real life, online meetings are focused on a specific goal. The accidental encounters or conversations in the hall that are part of our usual office lives just don't happen.
While working from home might seem like it reduces the workload, Dörre warns this perception may be deceptive.
Women's double burden
For many, the first weeks and months of remote working were especially stressful. Women were hit particularly hard. In many cases, they mainly look after the kids and do a larger share of household chores. But Anja Gerlmaier from the University Duisburg Essen says it's not because we've returned to gender stereotyping.
"Looking at the data we can clearly see that stereotypical gender roles have not made a comeback but have actually never disappeared," she told DW. According to a recent study conducted by the Bertelsmann Foundation, 69% of female respondents said that they were doing most of the household chores.
Small wonder, then, that women tend to be less satisfied with working from home than men. It starts with the choice of the workspace, Gerlmaier elaborates. More often than men, women have their domestic workspace in the kitchen or other busy parts of the house. This means they are disturbed more often.
For women especially, working from home can be a challenge when kids are in the household
Tough balancing act
Gerlmaier is sure that for families with children, women are often on the losing end when working from home. "Trying to teach your children Mendel's Laws and get tasks done for your employer at the same time is bound to fail," she concludes. Either they'll be labeled bad mothers or their work will suffer.
Managerial positions will once again go to their male colleagues. Balancing both child care and your profession is almost impossible, says Gerlmaier.
The closing of schools in spring made the situation even worse. "I think a lot of collateral damage was done," she said. "Women were pushed to their limits and may have experienced job- or health-related problems," Gerlmaier added. And that's only the tip of the iceberg. According to the labor psychologist, this means it's even more important to set clear boundaries.
Not all is bad, of course. Both Dörre and Gerlmaier agree there is a lot to be learned from the current situation, as we certainly won't go back to square one once the pandemic is over. Gerlmaier believes there is a lot of potential in working from home that currently remains untapped. Businesses and policymakers need to think outside of the box, she says.
"Now is the time to make the best of this new reality and to shape it," Dörre said. There will have to be a mix between time spent in the office and time working from home.
Which brings us back to the Bitkom study: The association is calling for policymakers to actively follow these changes in the workplace and to support them with incentives for both employees and employers.
One thing is for sure: Working from home requires a clear separation between your job and your private life.