In this article, we will highlight the top 10 safest banks in Africa based on their financial performance and stability.
These banks have been able to maintain a strong financial position even during challenging economic times, making them reliable and trustworthy options for customers.
An expat financial planner can help you understand banking in Africa. An expat financial adviser in Africa can help you through the African banking system and provide useful advice. They can explain the top 10 safest banks in Africa and help you make financial choices.
If you are looking to invest as an expat or high-net-worth individual, which is what I specialize in, you can email me (advice@adamfayed.com) or WhatsApp (+44-7393-450-837).
Top 10 Safest Banks In Africa
1. Attijariwafa Bank
Attijariwafa Bank Group was awarded 100% of the shareholdings in Barclays Bank Egypt SAE on May 3, 2017, after a transaction that was carried out by Barclays Bank PLC.
The bank officially changed its name to Attijariwafa bank Egypt SAE on November 3, 2017, and it is now doing business using the new trademark and logo. This change took effect on November 3.
The Attijariwafa Bank Group is one of the most successful banking and financial institutions in North Africa, Western Africa, and Central Africa. In fact, it ranks first among the safest banks in Africa.
In addition to its banking operations, the Group operates a number of subsidiaries that offer a diverse range of other financial services. These include insurance, consumer credit, mortgage, fast transfers, factoring, leasing, stock brokerage, M&A and market advisory services, asset management, and so on.
The bank has its headquarters in Morocco, although it does business in 25 other countries via 4,930 branches, employs more than 20,125 people, and has a client portfolio of roughly 9.7 million customers.
There are around 83 ATMs and 65 branches of Attijariwafa Bank spread throughout major cities in Egypt.
A solid foundation of over 120,000 retail banking clients throughout the country is supported by 1,445 highly competent and experienced staff who proudly serve a substantial corporate client base of prominent international, regional, and local organizations.
2. Groupe Banque Centrale Populaire
A Moroccan financial institution that is a member of the Credit Populaire group, Banque Central Populaire (BCP), also goes by the name Banque Populaire. The bank ranks second among the safest banks in Africa.
Since it was first implemented in Morocco by the Dahir on May 25, 1926, the organizational and business model of the Group has been predicated, from the very beginning, on the principles of mutuality and collaboration.
With this idea in mind, towards the tail end of the 1920s, the first cooperative and regional Banques Populaires were established in the main cities of the Kingdom.
BCP is widely recognized as one of the most successful financial firms in Morocco. It derives its power from the fundamental principles of togetherness that it upholds, as well as the innovative organizational structure it employs.
It is made up of eight regional cooperative banks, BCP, which is the core body of the group and a public limited company, specialized subsidiaries, foundations, and banks, as well as representatives in other countries.
Banco Populaire is primarily concerned with providing financial services to Moroccans living outside of the country and manages around sixty percent of these individuals' financial holdings in Morocco.
As a result, it provides cutting-edge solutions for the transfer of money in addition to other services that have been especially developed for the management of assets and the provision of consumer credit.
Small and medium-sized businesses (SMEs) have been included in the bank's target client base ever since 2013, and the institution offers consulting services to SMEs on concerns relating to local taxes, accounting, customs, and regulatory matters.
As part of setting up the first building blocks of the Moroccan financial and banking system after independence, the government changed the Crédit Populaire du Maroc (CPM) through the Dahir of February 28, 1961, to help the self-employed artisan and SME/SMI sectors grow.
This reform also made the CPM's organizational model stronger. The CPM is now made up of the Banques Populaires Régionales, the Banque Centrale Populaire, and the CPM's Management Committee, which is a federating body.
In 2004, the Casablanca Stock Exchange had six banks listed, and Banque Populaire was one of them.
The BCP Group has offices in 32 different countries. It is the largest savings bank in Morocco and a big part of how the economy gets money.
3. Bank Of Africa
Third on the list of safest banks in Africa is the Bank of Africa. For a hundred years, the BANK OF AFRICA Group has been providing banking and financial services across the continent.
The Group has established a universal banking strategy that has led to its growth throughout Africa over the last 15 years, making it one of the top pan-African banks.
Since 2010, BMCE Bank (recently rebranded as BANK OF AFRICA), the third biggest bank in Morocco, has had a controlling stake in BANK OF AFRICA Group.
With its presence in both Europe and Asia, BMCE Bank provides BANK OF AFRICA Group with not only strategic and operational assistance, but also direct access to foreign markets.
From its inception in Mali in 1982, the integration of the Group may be broken down into five distinct periods.
It's an innovative plan to establish an African bank that is financially self-sufficient and not tied to any multinational conglomerate.
In 1982, BANK OF AFRICA began operations in Mali; in 1988, AFRICAN FINANCIAL HOLDING (AFH), the holding company that would eventually become BOA GROUP S.A., was formed.
In 1989, BANK OF AFRICA – BENIN was founded with this incorporation as its cornerstone; now, it is the dominant financial institution in Benin.
BOA Group, which was founded in Mali more than 35 years ago, now employs almost 6,500 people.
The Group's consolidated financial sheet as at 31 December 2021 was 9.4 billion Euros, while the Group's consolidated net income for the year was 164.5 million Euros.
BANK OF AFRICA Group (BOA Group) is currently present in 18 countries:
8 in West Africa: Niger, Benin, Côte d'Ivoire, Burkina Faso, Ghana, Togo and Senegal, and Mali
8 in East Africa and the Indian Ocean region: Burundi, Ethiopia, Djibouti, Madagascar, Kenya, Uganda, Tanzania, and Rwanda,
1 in Central Africa: The Democratic Republic of Congo; and
France.
The BOA Group is a network that consists of 18 commercial banks, one global holding company, two regional holding companies, one investment firm, two technical support subsidiaries, two processing, and IT support companies, and one representative office in Addis Ababa.
BOA Group was established in Mali more than 35 years ago, and it today employs over 6,500 people.
The Group reported a consolidated net income of 216.6 million euros as of December 2022, with a consolidated balance sheet that included 10.2 billion euros as of the same month.
4. FirstRand Bank
FirstRand Ltd, one of the safest banks in Africa, is the publicly traded financial services company that dominates the African industry in terms of market capitalization.
Both the Namibian Stock Exchange (NSX) and the Johannesburg Stock Exchange (JSE) have the Group's shares listed on their respective exchanges.
One of the top four retail, commercial, and investment banks in South Africa, FirstRand is also a player in the country's financial markets.
In April of 1998, FirstRand Ltd was created. This company is also known as the FirstRand Group. Its headquarters may be found in the city of Johannesburg in South Africa.
FirstRand's long-term goal is to become the financial services provider of choice in Africa, all while generating better and sustainable economic returns to the company's stockholders within acceptable levels of volatility.
This will allow the company to create long-term franchise value.
FirstRand Ltd. is a holding company that, via its subsidiaries, offers commercial, retail, corporate, insurance, public sector clients banking, and investment goods and services.
These clients fall into one of four categories: public sector, corporate, commercial, or retail. It conducts its business using the segments listed below: FCC, RMB, FNB, WesBank, as well as Aldermore, and others.
The operations that the business engages in pertaining to the commercial and retail markets are shown in the FNB segment.
The operations of the group's corporate and investment banking divisions are covered under the RMB segment of the business.
The operations of the group pertaining to retail, commercial, and corporate sectors are included in the WesBank segment. These activities include fleet management and associated services, as well as installment lending.
The Aldermore segment concentrates its efforts on providing specialized loans in the following markets: invoice finance, small- and medium-sized businesses, asset financing, commercial mortgages, buy-to-let mortgages, and residential mortgages.
The FCC and Other section handles group-wide operations such as the group treasury, tax, finance, enterprise risk management, internal auditing, and regulatory and conduct risk management.
RMB, RMB Botswana, RMB Namibia, and RMB Nigeria are the names given to the FirstRand Group's Corporate and Investment Banking Subsidiaries located in South Africa, Botswana, Namibia, and Nigeria, respectively.
In order to satisfy and conform to the demands of the applicable laws and regulations, the Corporate and Investment Banking divisions of the FirstRand Group are rebranded as FNB CIB in several countries located throughout Africa. Ghana, Lesotho, Mozambique, Swaziland, and Zambia are the names of the nations in question.
Angola and Kenya are both home to FirstRand Representative Offices, which are responsible for managing the Corporate and Investment Banking businesses of the FirstRand Group.
5. Nedbank
Nedbank Group Ltd is a bank holding company that is one of the four major banking groups in South Africa. As such, it ranks fifth among the safest banks in Africa.
Nedbank Limited is the business's primary banking subsidiary. Nedbank Group Limited is referred to as "Nedbank Group."
The bank was first established in the Dutch capital of Amsterdam in 1888 under the name Nederlandsche Bank en Credietvereeniging, which translates to "Dutch Bank and Credit Union."
In 1951, the financial institution established a branch in South Africa under the name Netherlands Bank of South Africa Ltd. In addition to retail and wholesale banking services, this financial institution also provides insurance, asset management, and wealth management.
Nedbank Group is one of the major financial services firms in Africa, providing services like insurance, asset management, and wealth management in addition to wholesale and retail banking services.
The fact that Nedbank Group has 17% of the asset market share in South Africa is indicative of how powerful its franchise is in that country.
Throughout the Southern African Development Community (SADC) as well as in the East African area, the bank has branches in six different nations.
In addition to having representative offices in Angola and Kenya, the company also has subsidiaries in the following countries: Namibia, Lesotho, Malawi, Swaziland, Zimbabwe, and Mozambique.
The bank has a presence in important global financial centers outside of South Africa such as Guernsey, the Isle of Man, Jersey, and London.
These locations enable the bank to provide worldwide financial services to South African and African-based multinational corporations and high-net-worth clientele. In addition to that, there is a representative office for them in Dubai.
6. Investec Bank
Investec, one of the safest banks in Africa, is a joint venture between British and South African financial institutions that specializes in wealth management and international banking.
It caters to customers based in Southern Africa, Europe, and the Asia-Pacific region by offering a wide variety of financial goods and services.
Investec is a global financial services provider that works in partnership with private clients, institutional clients, and corporate clients to provide international banking, investment, and wealth management services.
Its primary markets are South Africa and the United Kingdom, but it also operates in other countries.
1974 marked the beginning of operations for the Group, which has since grown to include roughly 8,700 staff members.
Investec Group Limited, which is now known as Investec Limited, adopted a structure known as a dual listed company, or DLC, in July of 2002.
At that time, the company also listed its offshore operations on the London Stock Exchange (LSE).
Investec Limited is the holding company for all of their operations that are located in Southern Africa, whereas Investec plc is the holding company for all of their enterprises that are located outside of Southern Africa.
This is how their Corporate structure is organized.
The demerger of Ninety One, previously known as Investec Asset Management, was successfully completed by the Group in March of 2020, and the company became independently listed on March 16 of the same year.
The present market capitalization of Investec is roughly equivalent to 1.5 billion British Pounds.
The Investec group has made a commitment to sustainability in recognition of the interrelated nature of their company with other aspects of society, the economy, and the environment.
They play a significant part in the finance (both lending and investment) of a sustainable economy that takes into account the finite natural resources of the earth and encourages the reduction of carbon emissions.
In order to promote a sustainable, long-term vision, the Investec group incorporates environmental, social, and governance (ESG) factors into its decision-making processes as well as day-to-day operations.
The Investec group is of the opinion that the best way for them to have a positive socio-economic and environmental effect is to work in collaboration with their customers and other stakeholders to hasten the creation of a society that is cleaner, more resilient, and more welcoming to everyone.
7. Standard Bank
Ranking seventh among the safest banks in Africa is the Standard Bank Group Ltd. It is a holding company that is in the business of offering various banking and financial services to customers.
The company provides a variety of financial services including savings, transactions, borrowing, investment, lending, insurance, wealth management, risk management, and consulting services.
It conducts its daily operations via the following business divisions: corporate and investment banking; other banking interests; personal and business banking; central and other; banking activities; and liberty.
Individual clients as well as businesses ranging from micro to medium-sized in scale may take use of banking and other financial services provided by the Personal and Business Banking division of the company.
The Corporate and Investment Banking business area offers its corporate and investment banking services to governmental entities, parastatals, bigger corporations, financial institutions, and foreign counterparties.
The current location of the company's headquarters, which dates back to its founding in 1969, is in Johannesburg, in the country of South Africa.
The bank's long-term goal is to become the preeminent provider of financial services to developing markets. One of the four largest South African banks that provide a complete range of financial services is the Standard Bank Group.
The company is involved in a wide variety of banking and financial services related industries. The organization has a broad presence that encompasses 17 nations in Africa in addition to 16 countries outside of Africa that are primarily focused on developing markets.
More than 6,500 points of representation may be found throughout the African continent thanks to Standard Bank.
The Standard Bank Group dominates the South African banking industry in terms of both assets and profits, making it the most successful of all the country's financial conglomerates.
By the end of 2009, the company had total assets of more than R 1,345 billion, which is equivalent to around USD 182 billion, and employed more than 50,000 individuals throughout the globe, including those at Liberty.
As of the 31st of December 2009, the market capitalization of Standard Bank was R 159 billion (USD 22 billion).
8. Absa Group
One of the most significant and well-diversified suppliers of financial services in Africa is Absa which is among the safest banks in Africa. In addition to having a presence in 12 nations throughout the continent, it also has a presence on the international stage in the United Kingdom.
The banking divisions of retail, business, corporate, investment, and wealth management, in addition to investment management and insurance, are all covered by Absa's comprehensive offering of goods and services.
Absa derives its motivation from the individuals it assists and is focused on being a group that enjoys respect on a worldwide scale and is something that Africa can be pleased with.
Absa is devoted to developing local solutions to the distinctively local difficulties that it faces, and the company places a primary emphasis on delivering value in all that it does.
Absa has a representative office in London, which is located in England, and the company is now pursuing a business plan to acquire licenses in the United States.
9. National Bank Of Egypt
The National Bank of Egypt, which has been in operation since June 25, 1898 and has a paid-up capital of EGP 50 bn, is the first and biggest commercial bank in Egypt. In addition, it was named one of the safest banks in Africa.
The bank has the biggest 24/7 ATM network and operates the most branches (584) of any financial institution in the world.
The terminals are both POS and ATM machines, allowing customers to make withdrawals, deposits, payments, invoicing, contributions, and account queries, among other things.
Almost 22,000 hardworking people are the brains behind the bank's massive operations. NBE can reach more people and have a greater social effect thanks to these funds.
NBE has been an important element of the Egyptian economy for over a century, both as the Central Bank of Egypt and via its traditional commercial banking activities up until 1950.
Even though it was reclassified as a commercial bank after NBE's nationalization in 1960, the bank nonetheless fulfilled Central Bank responsibilities in regions without Central Bank offices.
During the last several years in a row, NBE has had the best financial outcomes of any Egyptian bank. The bank has a key role in society, and its exceptional performance highlights that role.
Hence, NBE has repeatedly shown its dedication to bettering Egyptians' lives.
NBE's proved its constant support and pioneering role in supporting healthcare, education, and economic programs that directly touch the living circumstances of Egyptian residents, making it one of Egypt's top donors to social responsibility.
NBE takes great pride in maintaining its historic role as a cornerstone of the Egyptian financial system and the nation's unwavering backing.
10. Banque Misr
In 1920, Bank Misr became the first Egyptian bank to be held entirely by Egyptians. With a current paid-up capital of EGP 15 billion and a workforce of over 14,500, the bank serves a substantial portion of Egypt's population of more than eight million customers.
The textile, insurance, transportation, airline, entertainment, and film industries are just a few that Banque Misr has helped launch since its inception.
The bank also facilitates investment and banking operations. The bank has significant holdings in 159 firms across industries like finance, tourism, real estate, agriculture, food production, and information technology.
As part of a diversified portfolio, Banque Misr has also established major investment funds in Egypt.
These funds have helped the bank earn recognition as the "Best Provider of Money Market Funds in Africa and the Middle East" in 2009 and 2010 and the "Best Provider of Money Market Funds in the Middle East" in 2008, 2012, 2013, 2014, and 2015.
Moreover, in 2015, 2016, 2017, and 2018, the bank was named the "Best Provider of Money Market Funds and Short-Term Investments in the Middle East." In 2022, it was named among the Safest Banks In Africa by Global Finance.
By passing the newest version of the worldwide Payment Card Industry Data Security Standard (PCI DSS 3.2), Bank Misr became the first bank in Egypt and North Africa to be PCI compliant.
The bank is always on the lookout for new ways to improve the availability of financial services to customers by using cutting-edge banking technology.
Bank Misr places a premium on its five locations in the United Arab Emirates and its lone location in France, both of which contribute to its regional and worldwide prominence.
The bank also has a worldwide network of correspondents and representative offices in key financial centers including China and Russia in addition to branches in Lebanon and Germany.
Pained by financial indecision? Want to invest with Adam?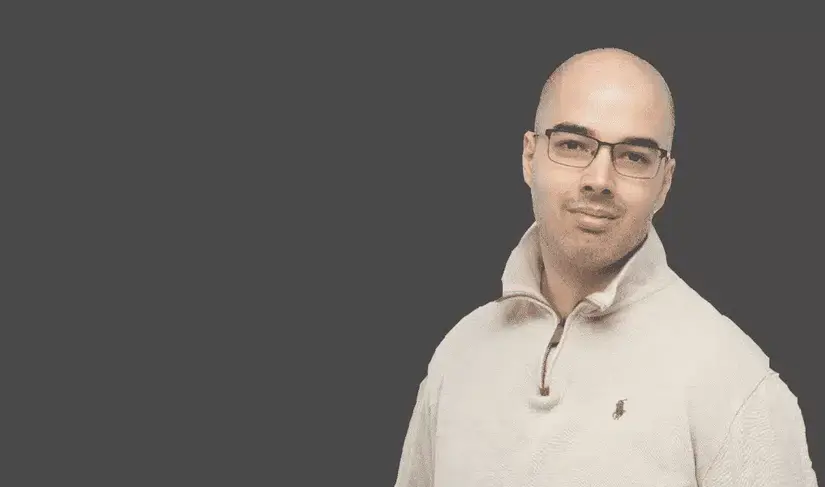 Adam is an internationally recognised author on financial matters, with over 669.2 million answer views on Quora.com, a widely sold book on Amazon, and a contributor on Forbes.