This article will speak about the richest people in Africa. The article is for informational and entertainment purposes only, and the numbers are merely estimates.
If you want me to invest, don't hesitate to contact me, email (advice@adamfayed.com) or use the WhatsApp function below.
Introduction:
In today's article, we will be taking a look at the most-richest people of Africa along with the relevant details such as what these people do, their net worth, etc.
Before getting into the topic, if you need help with financial planning or advice regarding wealth management, you can get the top-rated financial services offered by us by emailing me – advice@adamfayed.com
We also provide services related to investment portfolio management, second passports, permanent residency, financial services for expats, etc.
That being said, let us not waste any more time and jump into our topic for today, i.e., 'Top 15 Richest People in Africa in 2021'.
Top 15 Richest People of Africa:
Before actually getting into the list, we want to say that the information provided in this article is accurate by the time we are writing this article, which is 24 January 2021.
However, if you are reading at a different month, there is a possibility that some of the stats or even positions of the richest might have changed.
Honorable mentions:
Yasseen Mansour – $1.1 billion
Strive Masiyiwa – $1.2 billion
Michiel Le Roux – $1.2 billion
15. Othman Benjelloun:
Othman Benjelloun is a billionaire from Morocco, who is mainly associated with the Banking industry.
Benjelloun's father was a shareholder of a big insurance company, which Benjelloun took over in the year 1988. Right after he bought this insurance company, he expanded his business into the Banking sector.
Benjelloun owns a banking enterprise namely, BMCE Bank, which is known for providing services in more than 12 countries in Africa. Significantly, this enterprise took over the Bank of Africa, which is a bank based in Mali.
Over his business career, the banking division alone is worth $4 billion on the basis of its market capitalization profits.
He made a strategic alliance with Volvo and General Motors, two of the major automobile companies in the world.
This 90-year-old African businessman acted as the chairman of Meditelecom, which is now known as 'Orange Maroc'. Not only that, but he is also involved with the businesses 'Telefónica' and 'Portugal Kingdom'.
Bellenjoun is a member of the Union of Arab Banks (UAB), which is an organization for maintaining cooperation between Arab banks in the world.
Othman Bellenjoun has a net worth of $1.3 billion and stands at 15th place in our list of richest African people. A noteworthy fact is that Bellenjoun used to have a net worth of $1.8 billion in the year 2019.
14. Youssef Mansour: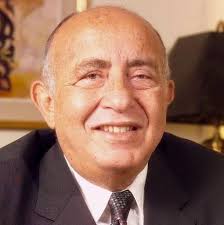 Yousef Mansour is a billionaire from Egypt, who is a businessman and has part-ownership of the famous Mansour group.
He has two brothers namely 'Mohamed Mansour' and 'Yasseen Mansour', who are also among the billionaires of Africa and made it into our list.
Mansour Group is a company that is involved in various sectors such as Energy, Automotive, Finance, Retail, Defense, Investment, Information Technology, etc. It is also the second-largest company in Egypt in terms of revenue.
Mansour Group is the biggest dealer of General Motors internationally and is also the distributor of international brands such as McDonald's, Chevrolet, Red Bull, UPS, etc.
In 2021, Youssef Mansour has a net worth of around $1.5 billion and is the 14th richest African.
13. Mohammed Dewji:
Mohammed Dewji is a billionaire from Tanzania, who is a businessman and a former politician (Member of Tanzanian Parliament).
Mohammed is the owner of the MeTL (Mohammed Enterprises Tanzania LTD) group, which was actually founded by his father in the 1970s. MeTL is a company that offers services in 11 African countries such as Tanzania, Mozambique, Zambia, Rwanda, Uganda, etc.
By having a net worth of $1.9 billion, Mohammed became the continent's youngest billionaire as well as the 17th wealthiest African in the year 2019.
Another major achievement of Dewji is that he was the first-ever Tanzanian citizen to be featured on the cover of Forbes magazine.
He received many awards such as 'Young Global Leader', 'Forbes Africa's Person Of The Year 2015', 'Business Leader of the Year 2015', and many more.
In January 2021, Mohammed Dewji has a net worth of $1.6 billion and is in 13th place on the list for African Billionaires.
12. Aziz Akhannouch: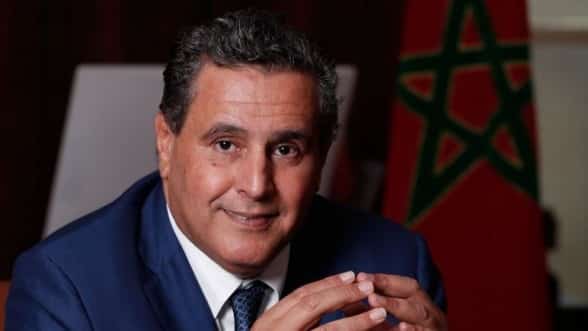 Aziz Akhannouch is a businessman and a politician from Morocco. He is the Minister of Agriculture for Morocco since 2007 and is the CEO of the 'Akwa' group.
Akwa group is a company that specializes in the oil and gas sector, which was inherited by Aziz from his father.
Aziz donated 1 billion Dirham (equivalent to 103.5 million) to the Coronavirus Pandemic Management Fund through 'Afriquia', which is a subsidiary of his company 'Akwa'.
From being in the 21st place in the list of billionaires in Africa with a net worth of $1.4 billion, Aziz managed to become the 12th richest person in Africa with a net worth of $2 billion.
11. Mohamed Mansour:
Mohamed Mansour is a billionaire from Egypt, who is a businessman and former politician. He is the brother of Youssef Mansour & Yasseen Mansour and is the chairman of the previously discussed Mansour group.
Mohamed Mansour has been playing a crucial role in maintaining the business responsibilities since 1976, right after his father died.
The most prominent business activities led by Mohamed Mansour are Metro (a supermarket chain in Egypt) and McDonald's franchises in Egypt.
He is also responsible for setting up Mansour group's private investment subsidiary 'Man Capital' in London.
In January 2006, Mohamed Mansour resigned his position of maintaining all the business activities and became the Minister of Transport. Later, in 2009, he resigned to the Minister position because of a deadly train accident.
Having a net worth of around $2.5 billion, Mohamed Mansour is the 11th richest person in Africa.
10. Koos Bekker:
Koos Bekker is a businessman from South Africa, who is famous for being the chairperson of the media group 'Naspers'. This company is known for offering services in 130 countries.
Along with that, Naspers is also listed on the London Stock Exchange as well as Johannesburg Stock Exchange. Naspers is a company, which has the largest market capitalization for a media company that is not from the US, China, and India.
Koos Bekker transformed this renowned company into an eCommerce investor as well as a cable TV powerhouse.
Until March 2014, Bekker served as a CEO for the company Naspers. In March 2014, he retired. After one year, in April 2015, Bekker returned to the company and became the chairman of the company.
In 2001, Bekker led Naspers to make an investment in Tencent, which is a Chinese Internet and media services provider. This has been one of the most profitable investments of Naspers, which was made in a foreign company.
Naspers sold a 2% stake in Tencent in 2018, which happens to be the first time for the company to reduce its holding. Naspers suggested that it would never sell the shared again for a period of at least 3 years.
In the year 2019, Naspers included some assets into the 2 publicly-traded companies MultiChoice Group and Prosus, both of which consisted of a stake in Tencent.
Bekker owns a Babylonstoren estate, which is built across 600 acres and consists of a farm, orchard, vineyard, architecture that dates back to the 17th century, etc.
As of 23rd January 2021, Bekker stands at the tenth place in our list by having a net worth of around $3 billion.
9. Patrice Motsepe: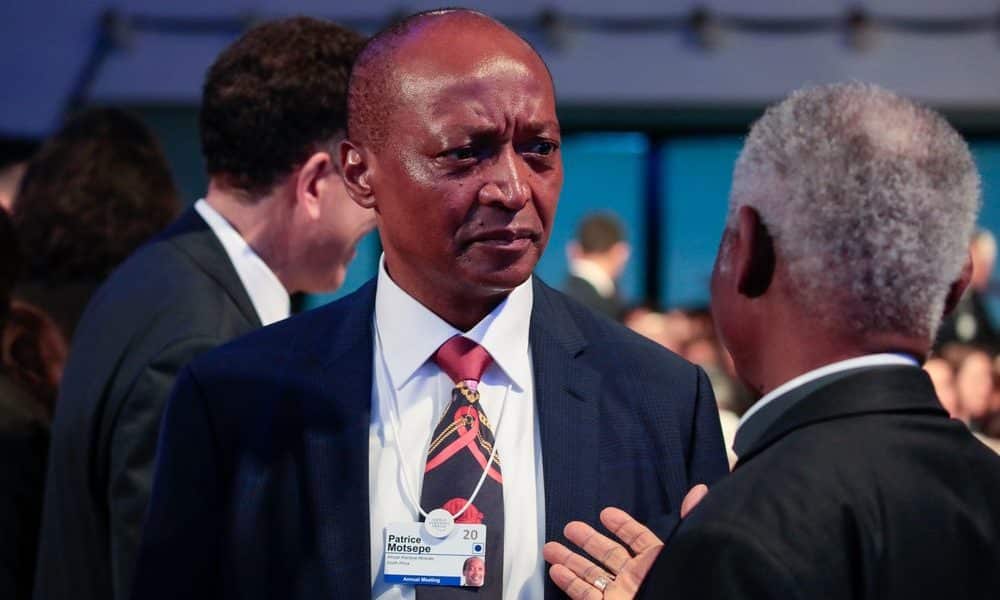 Patrice Motsepe is a South African, who is primarily involved in the business of Mining in South Africa.
Patrice is the chairman as well as the founder of the company called African Rainbow Minerals, which is involved in the activities related to gold, platinum, base metals, and metals related to iron.
In 1994, Patrice became the first black partner in a law firm called Bowman Gilfillan located in Johannesburg, and shortly after that, he started a business related to contracts for mining services.
Later, in 1997, Patrice purchased low-producing gold mine shafts, which were made profitable afterward.
Not only African Rainbow Minerals, but Patrice is also the non-executive chairman of the Harmony Gold and deputy chairman of Sanlam. Harmony Gold is the 12th largest gold mining company on the planet and Sanlam is a South African financial service provider.
When Patrice became a billionaire in the year 2008, he became the first African citizen to be featured in the Forbes list.
In 2013, Patrice joined 'The Giving Pledge' and took an oath that he will donate half of his wealth to charitable trusts and organizations.
In 2016, Patrice launched 'African Rainbow Capital', which is a private equity firm that concentrates on investing in Africa.
With a current net worth of $3 billion, Patrice is the 9th Richest African.
8. Naguib Sawiris:
Being from Egypt, Naguib Onsi Sawiris is a businessman who has a subsequent amount of wealth. Naguib is a chairman for the parent company of 'Weather Investments', and chairman as well as CEO of the company 'Orascom Telecom Holding'.
He is the eldest brother of Nassef Sawiris and Samih Sawiris, among whom Nassef also happens to be a billionaire and is mentioned in our list today.
Naguib contributed a lot to the growth and development of Orascom Telecom, and later, he made a fortune by selling it to a Russian Telecom known as VimpelCom (now called Veon). This transaction made by Naguib was known to be a multibillion-dollar deal.
Naguib is the chairman of TMT Investments, which has a stake in many international companies. TMT Investments has a stake in an asset management company in Egypt and an Internet company called Italiaonline in Italy (among others).
Sawiris family owns a majority of the stake in Pan-European pay TV as well as Euronews (video news network).
Naguib also developed a luxurious resort project known as Silversands, which is located on the Caribbean island of Grenada.
Naguib Sawiris, as reported by Forbes in January 2021, has a net worth of around $3.2 billion.
7. Issad Rebrab:
Algerian billionaire Issad Rebrab is a businessman. He is also the CEO of the Cevital industrial group, which happens to be the largest private company in Algeria.
Cevital group is involved in business activities related to steel, food, agriculture business, and electronics sectors.
Starting his career in 1971, Issad took shares in a metallurgical construction company as suggested by one of his clients. He later bought a 20% stake in Sotecom.
After that, he created two companies involved with the steel sector namely Profilor (1975) and Metal Slider (1988). In 1995, some of the major companies had to take a hit due to a terrorist attack.
Rebrab left Algeria soon after the attack and came back later in 1998 with the startup of Cevital. Cevital also owns the largest sugar refinery (one of the largest in the world), which has a capacity of producing 2 million tons a year.
Rebrab owned French-Algerian daily paper known as 'Liberte', which was his first investment into the media sector. His second was 'El Khabar' that has been attained for an amount of $45 million.
Because of corruption charges, Rebrab had to face 8 months of imprisonment and was released on January 1st, 2020.
Now, Issad Rebrab has a reported net worth of $4.8 billion and is the 7th richest man in Africa.
6. Abdul Samad Raibu:
Abdul Samad Raibu is a businessman as well as a philanthropist from Nigeria. He was born to Isyaku Raibu, who is among the first set of industrialists in Nigeria.
Abdul started a company called BUA group and is the chairman of this company. This company is involved with businesses related to Infrastructure, Agriculture, and Manufacturing. The revenue of the BUA group is expected to be more than $2.5 billion.
Abdul is also the chairman of the Nigerian Bank of Industry (BOI). There are many subsidiaries of the BUA group known as BUA Sugar, BUA Oils, BUA Ports & Terminals, BUA Cement, and BUA Estates.
At the beginning of 2020, Raibu integrated his private company called 'Obu Cement company' with a listed cement company controlled by him called 'Cement Co. of Northern Nigeria'.
This combined firm is called BUA Cement and listed on the Nigerian Stock Exchange. Raibu owns 98.5% of this.
With the help of his BUA Foundation, Raibu contributes a lot to his philanthropic activities. Some of his noteworthy philanthropic activities include:
Construction of 7,000 sq mt pediatric ward located at the Aminu Kano Teaching Hospital.
Construction of a center for Islamic studies located at the Bayero University Kano.
The net worth of Abdul Samad Raibu as of January 25th, 2021, is around $5.4 billion.
5. Mike Adenuga: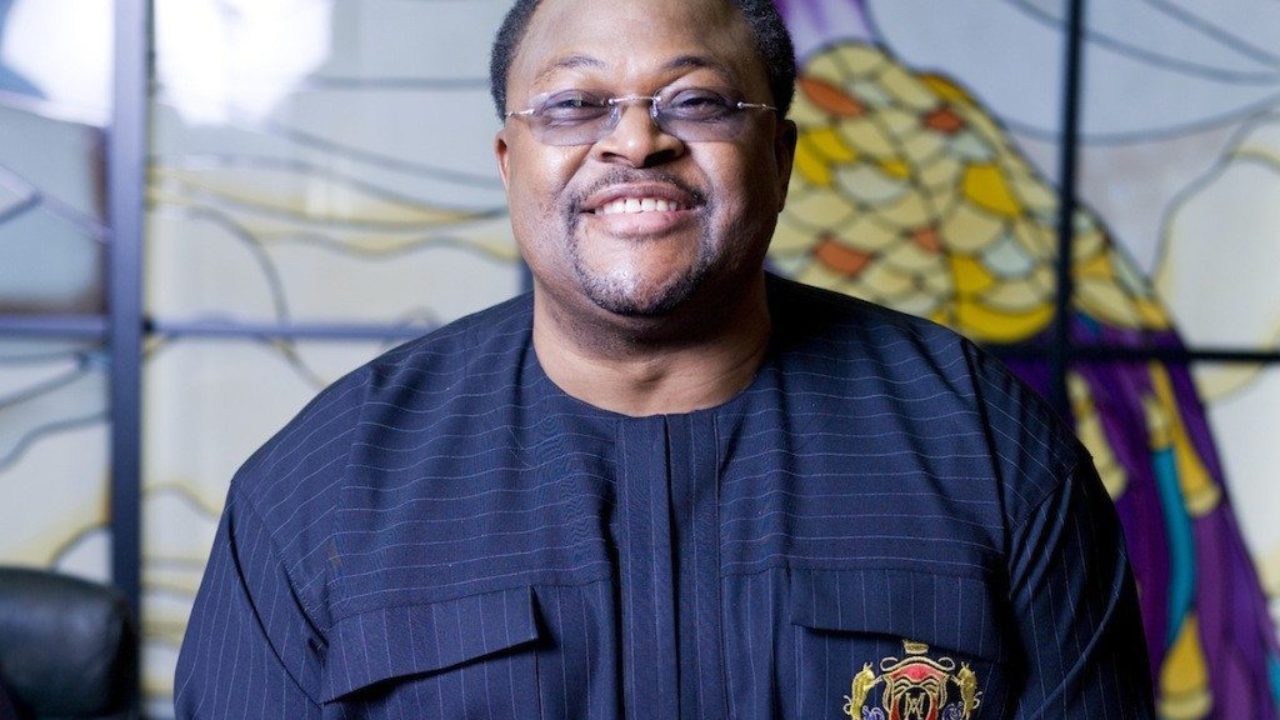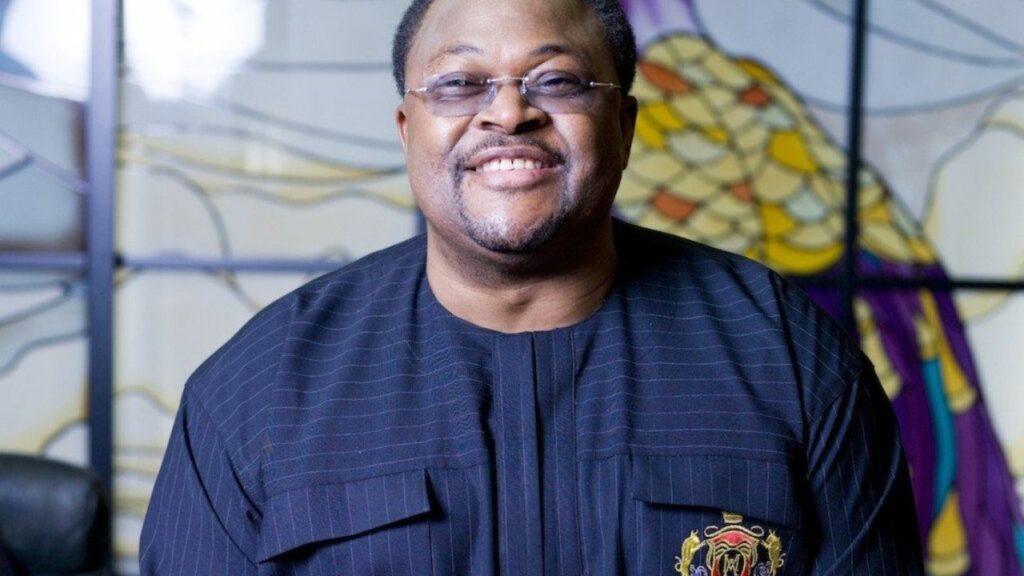 Mike Adenuga is from Nigeria, and this businessman is the second richest Nigerian. Mike owns a company called 'Globacom', which is the third-largest telecom operator in Nigeria having 55-million subscribers.
His company also operates in other regions such as Berlin and Ghana. Mike also acquired stakes from Equitorial Trust Bank and Conoil.
According to some reports, Mike earned his first million in 1979 by selling lace and distributing soft drinks. By that time, Mike was only 26 years old.
At the first African Telecom Awards (ATA) held in 2007, Mike Adenuga was named as the African Entrepreneur of the Year.
In 2009, the Economic and Financial Crimes Commission detained him because of money laundering. He then moved to London and started living there until Umaru Musa Yar'Adua pardoned him.
In 2015, Mike acquired a telecom operator in Ivory Coast called 'Comium Côte d'Ivoire' for an amount of $600 million.
In 2016, Mike was required to pay a combined debt of $140.5 million because his company Conoil was not able to pay the debt amount to a French oil company named Total.
Right now, Mike Adenuga is the fifth richest African while having a net worth of $6.3 billion.
4. Johann Rupert:
Johann Rupert is an entrepreneur as well as a businessman from South Africa. He is the chairman of a Swiss luxury goods company called 'Compagnie Financiere Richemont'.
This company is responsible for some of the famous brands like 'Cartier' and 'Montblanc'.
This company was formed in 1998 with the help of reallocation and adjustment of assets owned by Remgro (then known as Rembrandt Group Limited).
Remgro was formed by Anton Rupert (Johann Rupert's father) in the 1940s and Johann is a chairman now.
As of now, Johann owns 7% of the diversified investment firm Remgro and 25% in the Luxembourg based investment holding company Reinet.
He was voted as Africa's Business Leader of the Year thrice, while the last time was in the year 2008.
As of January 25, 2021, Johann Rupert has a net worth of $7.1 billion and stands at the fourth position in our list of African billionaires.
3. Nicky Oppenheimer:
Nicky Oppenheimer is a billionaire from South Africa, who used to be a chairman of a diamond mining company called De Beers, which was made private by him in 2001.
Oppenheimer's family ran this company since his grandfather's time, and Nicky was of the third generation to run it. For a period of more than 85 years, the Oppenheimer family had a leading position in the world in the trade of diamonds.
In 2012, Nicky sold this diamond mining company to a mining group called Anglo American for a hefty amount of $5.1 billion (cash transaction).
Nicky also used to a chairman of Diamond Trading Company (a subsidiary of De Beers). He is also a former deputy chairman of Anglo American, to which De Beers has been sold.
Nicky Oppenheimer founded an aviation company in Johannesburg called 'Fireblade Aviation', which consists of 3 planes and 2 helicopters.
He also owns 720 square miles of conservation land located across South Africa, Zimbabwe, and Botswana.
Nicky Oppenheimer is the third richest person in Africa with a net worth of around $8 billion.
2. Nassef Sawiris:
Nassef Sawiris is the younger brother of Naguib Sawiris & Samih Sawiris and is a billionaire from Egypt.
One of the most prominent assets of Nassef is his 6% stake in the famous sportswear maker Adidas. He is also one of the members of the supervisory board of Adidas.
He also owns a 5% stake in Madison Square Garden Sports. This company is listed on the New York Stock Exchange and owns the NBA Knicks team and NHL Rangers team. Nassef also has a stake in Lafarge Holcim, which is the cement industry.
He also handles OCI, which is one of the largest nitrogen fertilizer producers. This company has plants in Texas & Iowa, and it is listed on the Euronext Amsterdam Stock Exchange.
In 1995, the management control of Orascom Construction was handed over to Nassef by his father. Later in 1998, he became CEO of the Orascom Construction Industries.
Orascom Construction is a major construction company that is listed on Cairo Exchange as well as Nasdaq Dubai.
As of January 25th, 2021, Nassef Sawiris is the second wealthiest person in Africa and has a net worth of around $8.3 billion.
Aliko Dangote: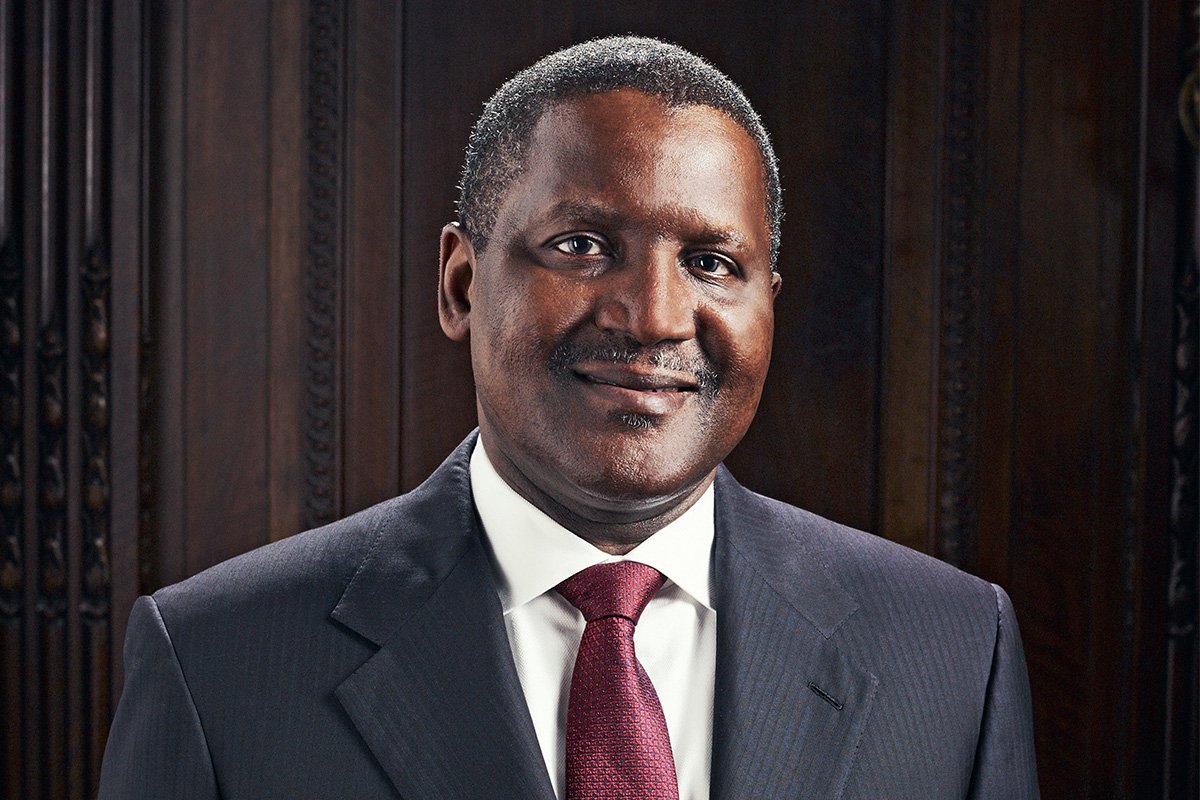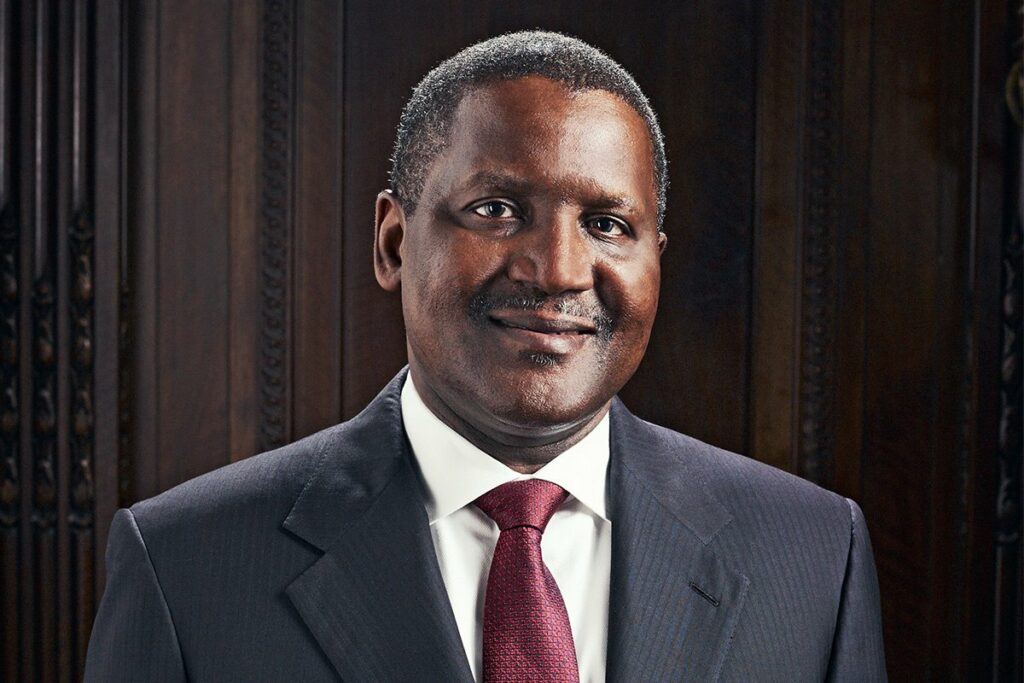 Aliko Dangote is the founder as well as chairman of Dangote Cement, which happens to the largest cement producer in the African continent. Around 85% of the company is owned by Aliko with the help of a holding company.
Dangote Cement is responsible for the production of 45.6 million metric tons every year. Not only that, but this company is also known for providing services in 10 countries across Africa.
Apart from the cement company, Aliko owns stakes in salt and sugar manufacturing companies that are traded publicly.
Aliko is currently building an oil refinery known as 'Dangote Refinery' since 2016. This refinery is expected to be one of the largest oil refineries in the world after the process is complete.
In March 2014, Aliko made initial funding of $1.25 billion to his foundation for handling issues related to health, education, and economic empowerment. He also joined hands with Bill and Melinda Gates Foundation for fighting against polio and other issues.
In 2014, Aliko Dangote donated an amount of 150 million naira (approximately $750,000) to the Nigerian government for fighting against the spread of Ebola.
He also donated an amount of 200 million naira (equivalent to $500,000) in March 2020 for the fight against Coronavirus in Nigeria.
These specific scenarios tell us that Aliko Dangote not only has a bigger net worth, but he also has a bigger heart. No wonder to say that he is a true follower of philanthropy in Africa.
Aliko Dangote is the richest person in Africa with a net worth of $12.5 billion.
Note: However, if take a closer look, Aliko Dangote might not be said as the richest person in Africa.
This is because Elon Musk, who is the richest person in the world right now is also a citizen of South Africa.
If we consider musk as an African citizen, he would definitely be in the first as he has a net worth of more than $182 billion.
However, he also has citizenship of USA and Canada, we haven't included him in this list.
Pained by financial indecision? Want to invest with Adam?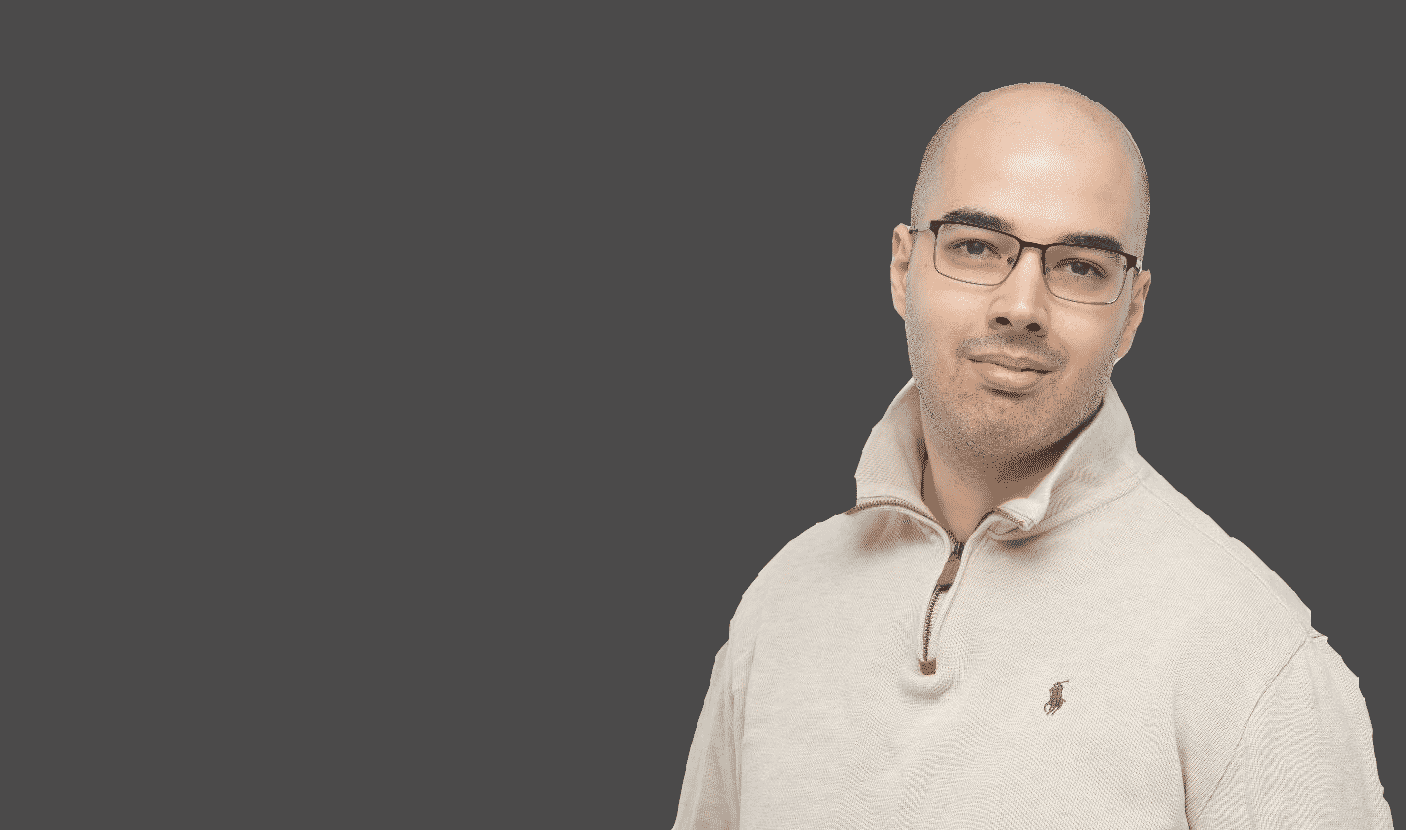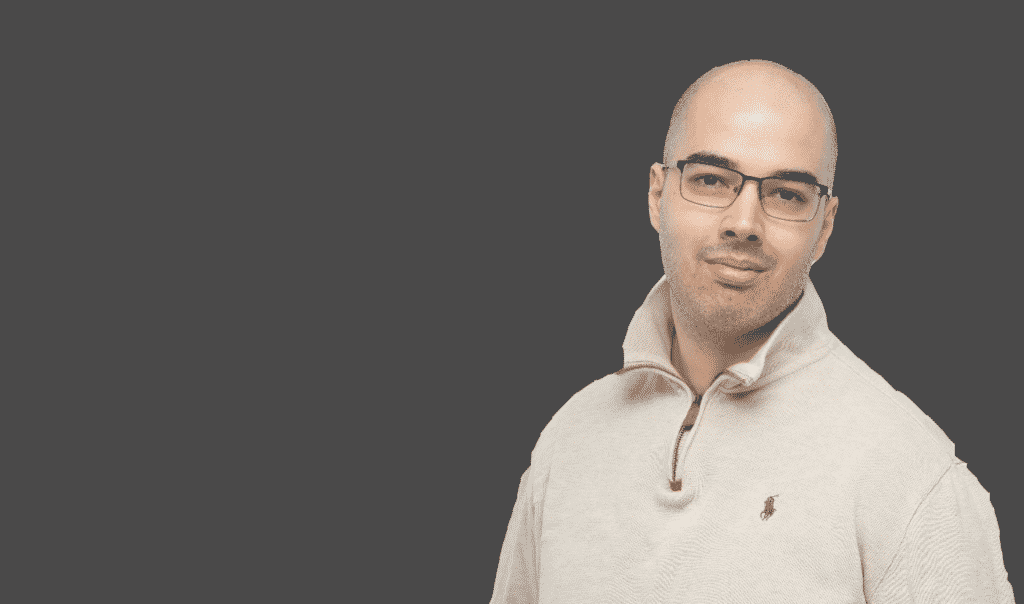 Adam is an internationally recognised author on financial matters, with over 214 million answers views on Quora.com and a widely sold book on Amazon.
Tags
Aliko Dangote net worth
,
Aziz Akhannouch net worth
,
Issad Rebrab net worth
,
Koos Bekker net worth
,
Mike Adenuga net worth
,
Mohamed Mansour net worth
,
Mohammed Dewj net worth
,
Naguib Sawiris net worth
,
Nassef Sawiris net worth
,
Nicky Oppenheimer net worth
,
Othman Benjelloun net worth
,
Patrice Motsepe net worth
,
richest man in ghana
,
richest man in south africa
,
Richest People in Africa
,
Richest People in Africa in 2021
,
Richest People in egypt
,
Richest People in egypt 2021
,
top 10 richest man in africa 2019
,
top 10 richest man in africa 2021
,
Yousef Mansour net worth