Top Savings Rates in Singapore in 2021 – that will be the topic of this article.
Before writing this article it has to be said that these rates might also change over time, of course.
It remains our position that in an era of 0% interest rates, investing in a long-term manner is both safer and more profitable long-term than saving.
If you want to invest, don't hesitate to contact me, email (advice@adamfayed.com) or use the WhatsApp function below.
Introduction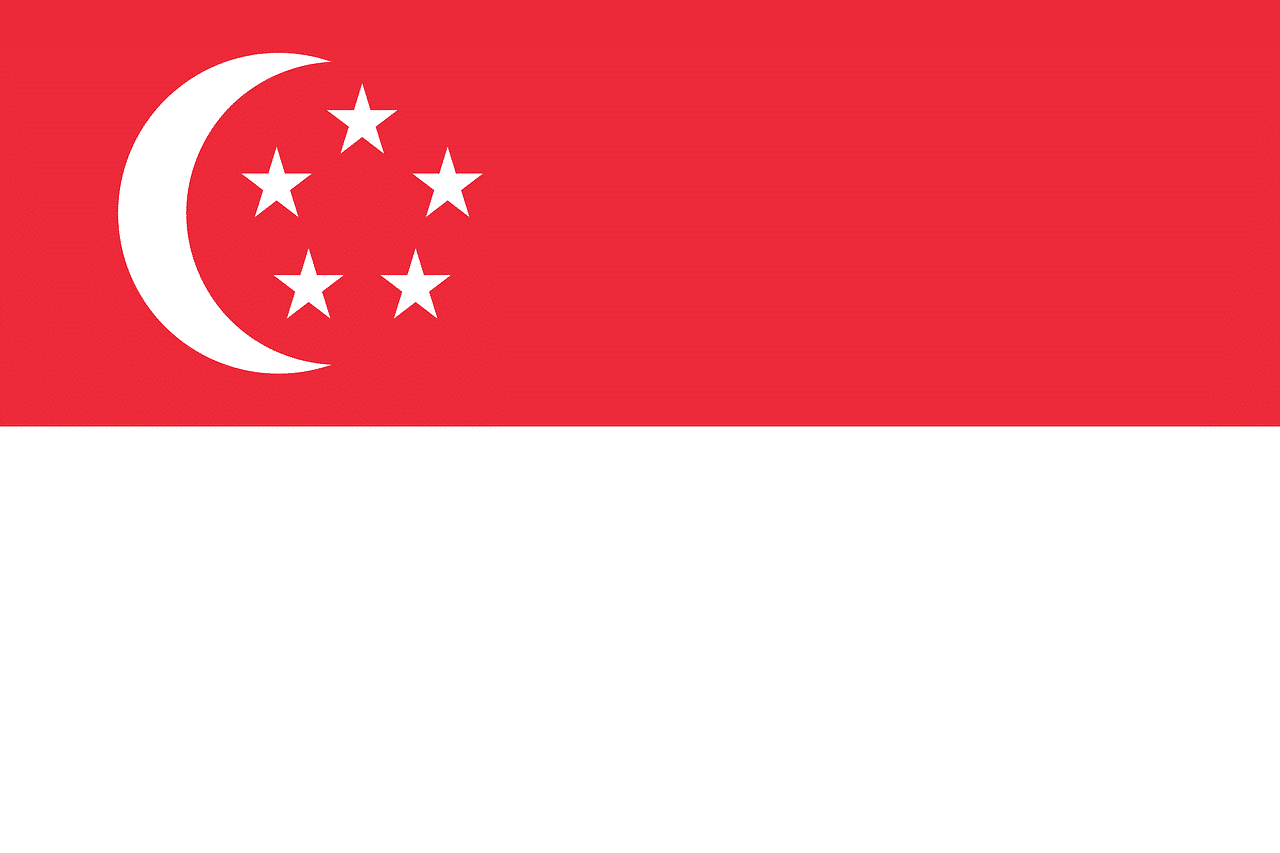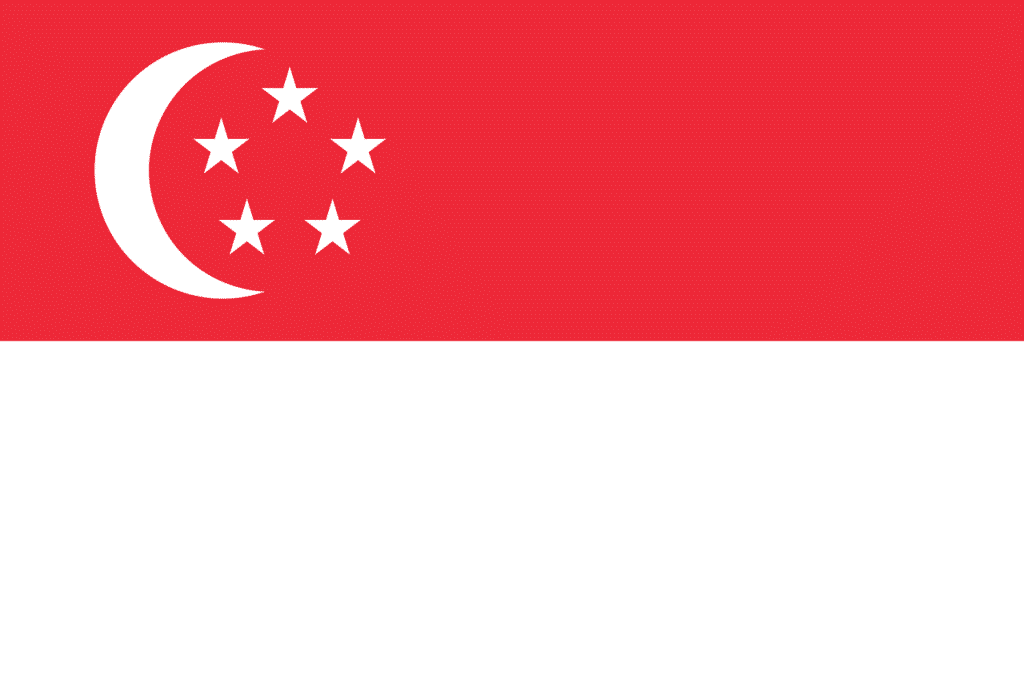 Singapore is the famous financial capital of the world. Representative offices of more than 30,000 international companies are opened here, including most of the large international banks.
In this article, we will tell you about the best bank savings rates in Singapore and some general information about opening bank accounts here.
In addition to large international banks, a number of local banks operate in Singapore, represented mainly in Southeast Asian countries. All banks offer a standard range of services: opening accounts for individuals and legal entities, credit and debit cards, consumer and mortgage loans, deposits, investments and insurance products.
Largest banks in Singapore
International banks:
Citibank
Maybank
Standard Chartered Bank
CIMB
Local banks:
Initial fee and minimum balance
Different banks in Singapore have different policies regarding the initial deposit and the minimum balance that you are required to keep in the account at all times. In practice, in international banks, the initial contribution and minimum balance are higher than in local banks. The amount usually ranges from 500 to 5,000 SGD. If your account has less than the specified amount, the bank will fine you every month for this.
Branch network
The larger the bank, the more ATMs it has and the more developed branch network, respectively, the easier it will be for you to use its services.
Account maintenance cost
In general, the commission for maintaining an account and carrying out transactions on it is quite comparable in different banks, but there are differences. If the transfer of money abroad or any other operations is of fundamental importance for you, it is better to clarify this issue with the bank in advance.
Account types
Common account types in Singapore include:
Current account – an ordinary current account without interest accrual, a debit card and a checkbook are issued to it.
Deposit (fixed deposit) – a deposit with accrual of interest, without a checkbook. Most banks have a large portfolio of such deposits, among which you can choose the one that suits you: term (and the corresponding percentage), the amount of the deposit, etc. It is necessary to understand that the interest on Singapore deposits is usually extremely low – on average, around 1% per annum.
A current account with interest (savings account) – a symbiosis of the two previous products, some banks issue checkbooks for such accounts. This is the account type, we will be focused on in this article and try to figure out Singaporean best banks with competitive rates.
Can a foreigner open a bank account in Singapore?
Singapore has severe restrictions on the opening of personal accounts by foreigners. In order to open a Singapore bank account, you must either be a resident of Singapore (citizen, PR status) or have a long-term work visa. It is also possible to open a corporate account if you are a director / shareholder of a local company. In all other cases, you will almost certainly be refused to open a bank account.
The procedure of opening a savings account
To open a personal account, you will need a passport, an IC card (PR, EP), a document confirming the address of residence (lease agreement, electricity bill, etc.) and, depending on the bank, payroll statements.
When you open an account, you are required to deposit money into the account. Depending on the bank, the minimum amount can vary from 500 to 5,000 SGD. You can deposit money into your account in many ways: in cash at the cash desk or through an ATM, by check, or by bank transfer.
Why open a savings account in Singapore?
Savings accounts offer a great, low risk way to make more of your money. However, some accounts can be quite complex. After thorough analysis of the Singapore market, we have identified and explained the best savings accounts in simple terms (including minimum balance requirements, notional rates, commission fees, etc.) so that you can find the option that best suits your needs.
Savings accounts offer a great way to earn interest on your funds without taking on high risks (like investing) or losing access to your money for an extended period (like with fixed deposits). In fact, some accounts allow consumers to earn up to 3.50% + per year. on your savings, which allows you to quickly earn interest with minimal effort.
However, there are many types of savings accounts in Singapore, each designed for a different type of consumer. While accounts offering the highest potential interest rate tend to be quite complex, there are still many options with less requirements and less risk. We've taken a close look at all of Singapore's most competitive savings accounts, providing detailed and comparative reviews below, so you can see which one best suits your needs.
Here is a quick template for you to have an a general idea what we will talk about later in this article:
| | |
| --- | --- |
| Saving Account | Interest Rate (per year) |
| Citibank MaxiGain Savings Account | up to 0.61% |
| Maybank SaveUp Account | up to 3.00% |
| Standard Chartered e$aver Savings Account | up to 0.30% |
| CIMB FastSaver Savings Account | up to 0.75% |
| OCBC 360 Account | up to 2.38% |
| DBS Multiplier Account | up to 3.80% |
| UOB One Savings Account | up to 2.50% |
So these are the savings accounts with enough competitive rates as you can see, and about these bank accounts we are going to talk and review. Let's finally start.
Citibank MaxiGain Savings Account
Citi Global Consumer Banking (GCB) in Singapore was incorporated on January 1, 2005 as Citibank Singapore Limited, a wholly owned subsidiary of Citigroup, after it received a full banking license from the Monetary Authority of Singapore with the corresponding full banking privileges.
Citibank Singapore is built around three core business areas: wealth management products and services, including investments, insurance, deposits and treasury products; unsecured products such as credit cards and a personal line of credit; and secured products that cover home loans and equity financing.
Citi MaxiGain is an account that offers up to 0.6% per year bonus interest in excess of 0.01% per year accrue interest on the first $ 70,000 of your balance. The bonus interest rate is increased by 0.05% every year monthly up to a maximum of 0.6%, if the lowest balance in your MaxiGain account for the month is equal to or exceeds the lowest balance in the previous month.
The bonus interest for Citi MaxiGain Savings Account is calculated based on the lowest balance in the previous month, which is the lowest amount in your MaxiGain account at any time during the month.
For each month when your minimum account balance is higher than the minimum balance of the previous month, you receive one bonus interest counter. To receive the maximum bonus percentage of 0.6% per year, you need to add up to 12 tokens.
Features and Benefits
Competitive interest rates. You can earn up to 0.61% per year interest rates as your balance grows with a Citi MaxiGain savings account.
Access to over 13,000 Citibank ATMs. Use your ATM card at more than 13,000 Citibank ATMs worldwide.
Free Citibank Global Transfer. Benefit from free instant funds transfers between your overseas Citibank accounts using Citibank Global Transfer (CGT)
Exclusive benefits and offers. Enjoy a wide range of offers and lifestyle benefits from Citi Priority Delights and Citi Priority Debit Mastercard.
Zero commissions. This account has no start-up, monthly or below commission fees.
No difficult conditions. Unlike many other Singapore Bonus Accumulator accounts, you do not need to meet a number of criteria to be eligible for higher interest rates with your Citibank MaxiGain Savings Account.
No minimum balance required. Earn interest on any balance amount.
Manage your finances on the go. Access your account anytime, anywhere and make instant transfers using the Citi mobile app.
Fast and simple application. Completing the online form takes five to 10 minutes.
Maybank SaveUp Account
Maybank ranks among the leading banking groups in Asia and is the fourth largest bank in Southeast Asia in terms of assets. The Maybank Group has an international network of more than 2,600 branches in 18 countries, including all 10 ASEAN countries, with more than 43,000 employees serving customers around the world.
Maybank offers a wide range of products and services for individuals, businesses and corporations, including consumer and corporate banking, investment banking, Islamic banking, equity brokerage, insurance, and asset management. With Maybank's global presence, clients have access to tremendous opportunities in ASEAN countries and beyond.
The Maybank SaveUp savings account is ideal for casual consumers with modest savings, especially those with broader financial responsibilities (such as the head of household).
Account holders receive a base rate of up to 0.3125% per annum, which is more than 6 times the market standard, even excluding bonuses. After that, consumers can earn up to + 2.75% interest only for salary crediting and use of selected Maybank financial products.
Collectively, individuals can earn up to an effective interest rate [EIR] of 3.00%, earning the maximum interest rate on a balance sheet of only S $ 50,000. The availability of bonus rates and the ability to maximize earnings with moderate savings make the Maybank SaveUp account ideal for the average consumer.
Features and Benefits
Withdraw cash with no service fee at all Maybank ATM and ATM5 network in Singapore
Round-the-clock service with Online and Mobile Banking
Minimum initial deposit of S$500 (Singaporeans/Permanent Residents)
Minimum age of opening an account is 16
Initial Deposits for permanent residents is $500 and $1,000 for foreigners
Use at least one Maybank service or product such as loan, insurance, investment, credit card etc, and get bonus interest rate
Peak interest attainable at just S $50000 balance
Standard Chartered e$aver Savings Account
Singapore Standard Chartered Bank in Singapore is part of an international banking group with over 150 years of history in some of the world's most dynamic markets. Its goal is to promote commerce and prosperity through our unique diversity.
The bank has a history of over 160 years in Singapore, where we opened our first branch in 1859. In October 1999, we were one of the first international banks to receive a Qualified Complete Bank (QFB) license, a testament to the Group's longstanding commitment to their business in the country.
Singapore is home to much of global business leaders, technology operations, and SC Ventures, their innovation hub.
Standard Chartered e$aver Savings Account is not the most competitive as its base prevailing interest rate has been lowered from 0.10% to 0.05% and its maximum chargeable general interest rate is only 0.30% per year. Since January 31, 2021, the interest rate has been higher than now.
Features and Benefits
The base interest rate for e $ aver is 0.05% on all account balances.
Receive additional bonus interest of 0.25% per year on your allowable additional balances.
Bonus bets are only valid for fresh funds deposits.
The additional bonus interest rate is calculated only on the difference in the average daily balance, and not on the entire balance of your account.
To be eligible for bonus interest rates above the base rate, account holders must: deposit fresh funds, i.e. salary, make sure that the average daily account balance is higher than the previous month.
To maximize your bonus interest rates, it is best to become a new eSaver savings account applicant.
Also, make sure your average daily balance in the current month is higher than in the previous month, as the bonus interest rates only apply to the additional difference.
Increments must be made with fresh funds, which are defined as funds not coming from any existing account with SCB, or funds that are not withdrawn or refunded.
CIMB FastSaver Savings Account
To save with a CIMB FastSaver account, you need a minimum deposit of $ 1,000. This is it. Interest is paid based on how much CIMB FastSaver you have in your account. If your account balance is below $ 1,000, no commission is charged, but you need at least $ 1,000 to receive interest.
CIMB FastSaver is a good choice, as it gave us 1% per annum as a percentage for inaction, which is already 0.95% more than in the basic savings account.
But in 2021, the CIMB has undertaken two rounds of interest rate cuts, once in July and once in November. The CIMB FastSaver interest rate is now 0.3% for the first $ 50,000 in your account.
A CIMB FastSaver account is great if you already have a good primary savings account, such as an OCBC 360, DBS Multiplier, or UOB One account (information about these accounts you'll find below).
It is also very easy to create a CIMB FastSaver account. Just complete the CIMB FastSaver online application on the CIMB website.
Upon submission, you will be instantly provided with a CIMB FastSaver account number. All you have to do is activate your account by transferring at least $ 1000 from your other bank account via Internet banking and it's finished! It literally takes a few minutes and you can even do it from the comfort of your bed.
Features and Benefits
Higher interest rates. CIMB FastSaver Account offers different levels of interest depending on the size of your account balance.
Zero commissions. There are no opening fees, monthly fees or fees below the amount from the account. However, you need to maintain at least $ 1000 to earn interest.
No difficult conditions. Unlike other savings accounts in Singapore, a CIMB FastSaver account does not require you to meet a number of criteria in order to be eligible for bonus interest rates.
Sharia compliant equivalent available. A CIMB FastSaver-i account is also available if you require a Sharia-compliant equivalent of that account.
Fast and easy application. Completing the online form takes five to 10 minutes.
OCBC 360 Account
OCBC Bank is Singapore's oldest bank, formed in 1932 from the merger of three local banks, the oldest of which was founded in 1912.
It is currently the second largest financial services group in Southeast Asia by assets and one of the highest in the world banks rated Aa1 by Moody's. Recognized for its financial strength and stability, OCBC Bank has consistently ranked among the 50 safest banks in the world by Global Finance and has been named the Best Managed Bank in Singapore by Asian Banker magazine.
OCBC Bank and its subsidiaries offer a wide range of commercial banking, specialized financial and asset management services ranging from consumer, corporate, investment, private and transactional banking to treasury, insurance, asset management and brokerage services.
OCBC Bank's main markets are Singapore, Malaysia, Indonesia and Greater China. It has more than 500 branches and representative offices in 19 countries and regions. These include over 250 branches and offices in Indonesia under OCBC NISP subsidiary bank and over 80 branches and offices in mainland China, Hong Kong SAR and Macau under OCBC Wing Hang.
An OCBC 360 account is a savings account that starts out at a low base (0.05% per annum) but has the potential to give you higher returns up to 4.40% interest rate per year.
For every month that you perform a certain action, you receive bonus interest. This makes it ideal as a primary savings account – the account where you regularly carry out most of your transactions.
Features and Benefits
Higher interest rates. Unlock higher interest rates by completing any of the five bonus categories available. You must have at least $ 75,000 in your account to qualify for the maximum potential interest rates.
Several categories of bonus interest. Depending on your financial habits, you have the option to combine all of these actions to get a higher interest rate: lend your salary, insure or invest in related OCBC Wealth products, increase your account balance by at least $ 500, or maintain a high average daily average balance $ 200,000 per month.
Minimum fees. The account is free of opening, monthly and maintenance fees. However, if your average daily balance drops below $ 3,000, a fee of $ 2 below will apply.
DBS Multiplier Account
DBS Group Holdings is a Singapore based financial holding company that operates primarily through DBS Bank. In terms of assets for 2017, it is the largest in Singapore and 75th in the world.
The changes are significant. In 2020, the average Joe could still earn a decent 0.9-1.1% for lending his paycheck and using a DBS credit card.
In 2021, the interest rate is sharply reduced to 0.4-0.5% – less than half of what we could receive earlier.
DBS Multiplier accounts start at a very low base interest rate of 0.05% per annum. To earn bonus interest, you need to fulfill two requirements.
Requirement 1: income offset (required)
Requirement 2: Select 1 or more of the following transactions.
DBS / POSB credit card charges
Getting a home loan from DBS / POSB
Investments with DBS / POSB (first 12 months only)
Purchase insurance from DBS / POSB (first 12 months only)
DBS calculates the transaction amount each month to decide what percentage to pay you that month. While there is no minimum amount for each action, the total transaction amount must be at least $ 2,000 to qualify for bonus interest.
UOB One Savings Account
Through a series of acquisitions, it has become the leading bank in Asia. In addition to the Far East Bank in Singapore, UOB's main banking subsidiaries in the region are United Overseas Bank (Malaysia), United Overseas Bank (Thailand), PT Bank UOB Indonesia and United Overseas Bank (China). Today UOB Group has a network of more than 500 offices in 19 countries and territories of the Asia-Pacific region, Western Europe and North America.
Compared to many other similar savings accounts in Singapore, UOB One is one of the least complex.
There is no need to add up 12 different types of bonus percentages. You just need to figure out which camp you are in:
Credit card costs only (0.25% per year)
Credit card expenses + payday loan (0.5% per annum and above)
Credit card charges + 3 GIRO payments (0.5% per year and above)
Credit card only. Not many savings accounts reward you for messing around, so a UOB One account is not a bad choice.
If you can spend at least $ 500 on a UOB credit card, that is. Of course, you will only earn 0.25% per year, but this is better than the base 0.05% per annum.
Credit card expenses + payroll loan: ordinary employees should have no problem obtaining regular payroll loan (min. USD 2,000) and monthly expenses by credit card (min. USD 500) to reach 0.25% annual even if your account balance is less than $ 15,000.
You can reach the next level of interest rate 0.85% per annum. when your account balance exceeds $ 15,000, you have an incentive to save more. The final interest rate you can reach is 2.50%.
Tags
best fixed deposit rates in singapore 2021
,
best savings account singapore 2020
,
best savings accounts for expats in Singapore
,
best savings accounts Singapore
,
best savings rates singapore
,
best savings rates Singapore 2021
,
CIMB FastSaver Savings Account review
,
citibank interestplus savings account
,
Citibank MaxiGain Savings Account
,
Citibank MaxiGain Savings Account review
,
DBS Multiplier Account
,
DBS Multiplier Account review
,
fixed deposit interest rate singapore
,
Maybank SaveUp Account
,
Maybank SaveUp Account review
,
Standard Chartered e$aver Savings Account
,
Standard Chartered e$aver Savings Account review
,
Top Savings Rates in Singapore
,
Top Savings Rates in Singapore in 2021
,
UOB One Savings Account
,
UOB One Savings Account review