TradeStation Global Review – that will be the topic of today's article.
If you are looking to invest as an expat or high-net-worth individual, which is what I specialize in, you can email me (advice@adamfayed.com) or WhatsApp (+44-7393-450-837).
Introduction
TradeStation Global is a subsidiary of the company TradeStation International Ltd. This company is based in the UK and is regulated by the Financial Conduct Authority (FCA), which is a top-tier regulator.
The Interactive Brokers (IB) and TradeStation handle this together so as to offer services outside of the EU/EEA.
The usual account opening process, deposits, withdrawals, and product offerings are the same as IB. Clients can utilize the desktop platforms of Interactive Brokers or TradeStation.
If you consider the brokers Interactive Brokers and TradeStation, both of them are popular. They are also regulated by top-tier financial authorities, which means customers can rely on them.
Today, we will have an in-depth analysis of TradeStation, in which, we will cover all the important aspects.
Let us begin by discussing the different types of trading platforms of TradeStation Global.
Trading Platforms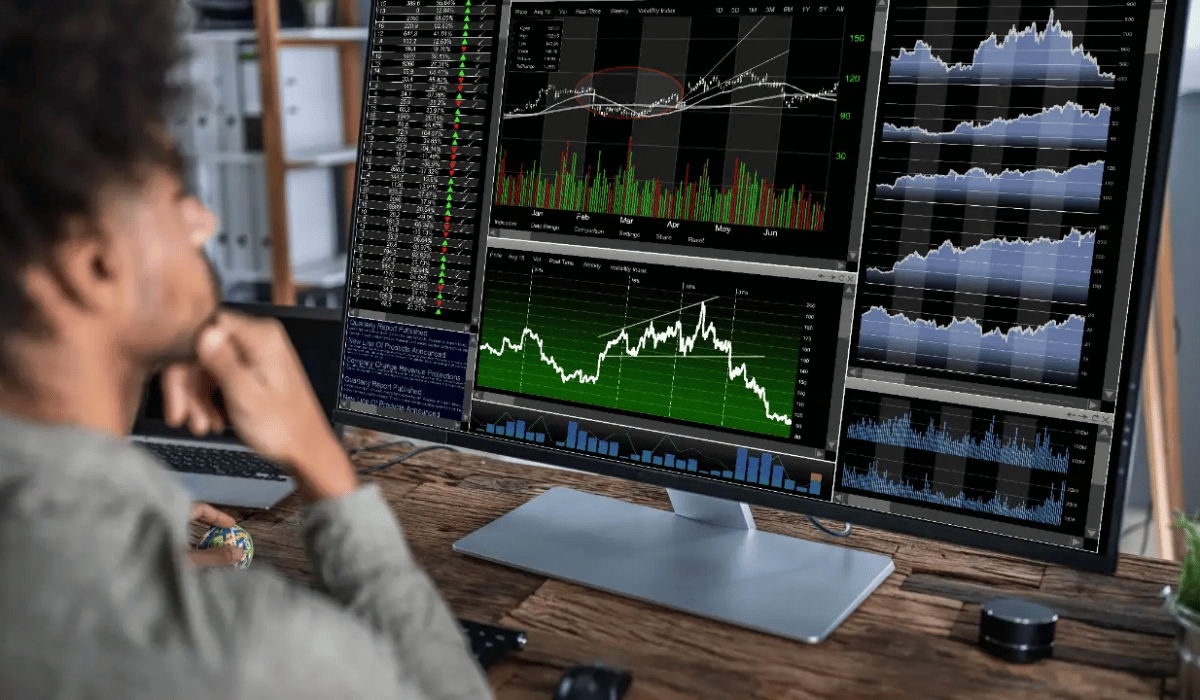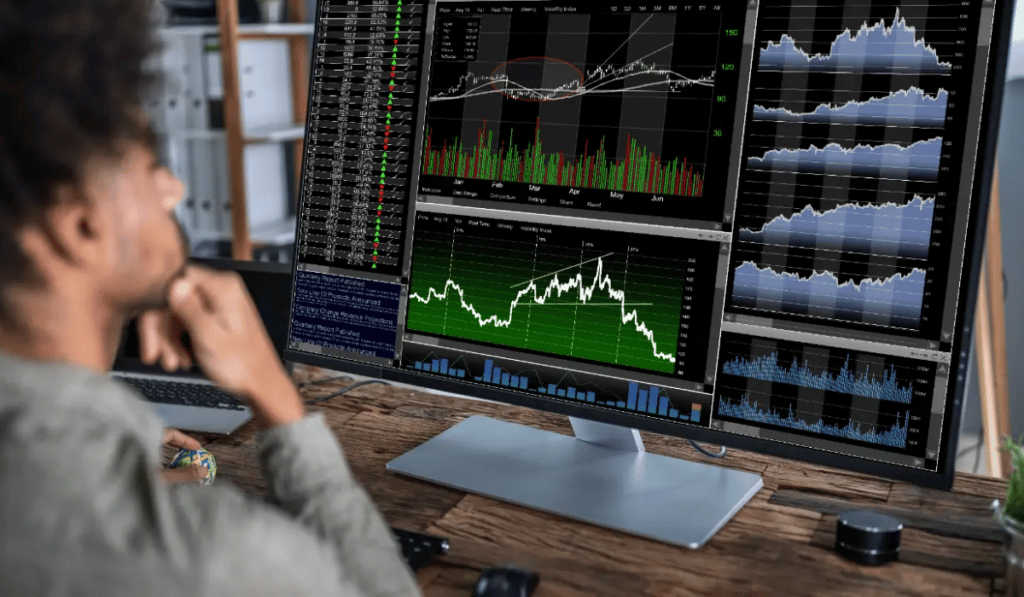 In general, traders use three types of platforms while trading, which are:
— Desktop Trading Platform
— Mobile Trading Platform
— Web Trading Platform
Desktop Trading Platform
The desktop platform of TradeStation Global seems to be targeted towards advanced-level traders. This is highly customizable for charts and workspace and offers multiple order types.
However, this is not considered a user-friendly platform, which is inconvenient for beginners. The installation process can be complicated, and it also falls back on features such as the search function.
People can access the desktop trading platform of TradeStation in two ways.
First, they can go for the TradeStation's very own desktop platform. Alternatively, they can use the Interactive Brokers Trader Workstation.
The TradeStation desktop platform is only available in English, which could have been better if there were other languages.
Mobile Trading Platform
There is no specific mobile trading platform offered by TradeStation Global. Individuals can opt for the IBKR Mobile, which is available for iOS and Android.
This mobile application offers a two-step login feature, along with a good selection of order types. It also has Price Alerts.
Even though the IBKR Mobile platform is known to be user-friendly, it is not as great as those of the competitors.
This mobile application is said to have some technical glitches, which often cause difficulties.
The search function is said to be good, efficient, and can be accessed from the menu easily.
You can get access to various aspects of a product such as market information, related news, fundamental data, etc.
One of the great features of IBKR Mobile is the chat feature, which is known as IBot.
Web Trading Platform
Again, TradeStation Global doesn't have its very own Web Trading Platform. Because of that reason, users must use their account and log into the IB web trading platform.
The Interactive Brokers Web Trading Platform is available in two platforms, which are:
— Client Portal
— WebTrader
The Client Portal is said to be better in terms of user-friendliness compared to WebTrader.
The languages available for the Client Portal are as follows:
— Dutch
— English
— French
— German
— Italian
— Japanese
— Russian
— Simplified Chinese
— Slovakian
— Spanish
— Traditional Chinese
The same languages are also available for the mobile trading platform, i.e., IBKR Mobile.
Two-factor authorization is offered, which is also available for the other trading platforms. However, this 2-factor authorization feature gets linked with the mobile which has the IBKR Mobile app.
The search function is also quite useful, and effective and has similar features to that of the mobile platform.
There are various order types offered with the web trading platform, which include:
— Limit
— Market
— Stop
— Stop Limit
— Limit-on-Close
— Market-on-Close
— Trailing Stop
— Trailing Stop Limit
There is also the availability of order time limits such as:
— Day
— Good-til-Canceled (GTC)
— Immediate or Cancel
— Market-on-Open
— Limit-on-Open
I have described the order types and order time limits of the web platform and not other platforms.
This is just because most traders, especially advanced traders tend to opt for the web trading platform frequently.
Having said that about the trading platforms, we will now have a look at the Products offered by TradeStation Global.
Products and Markets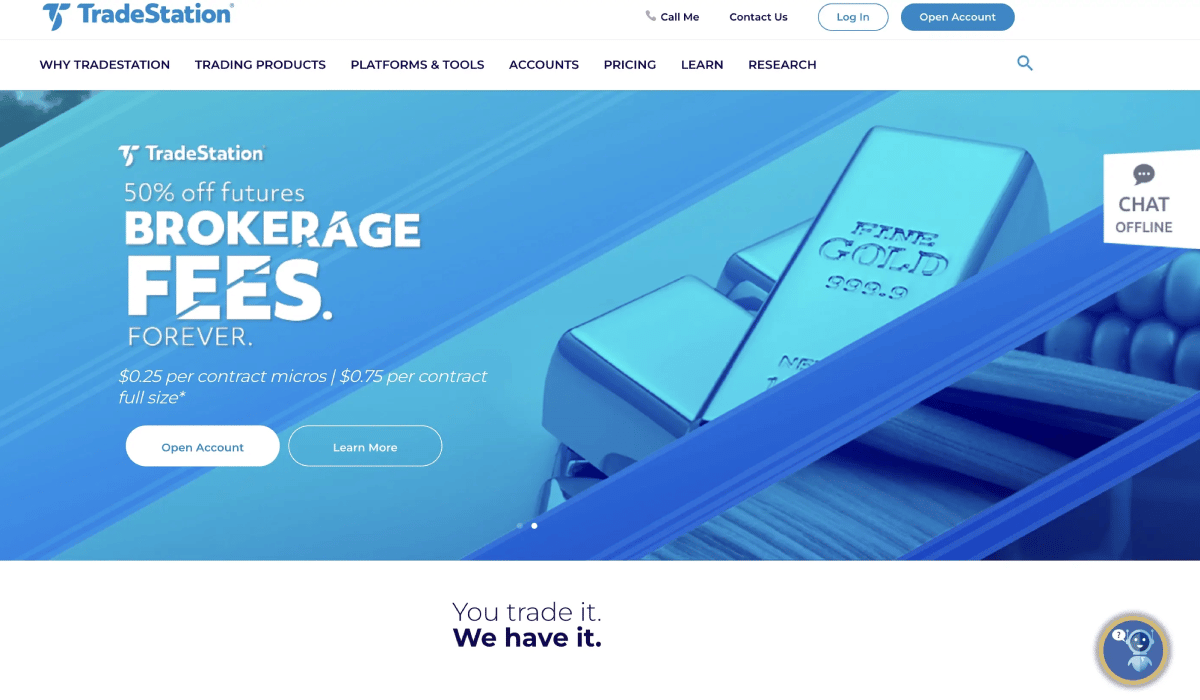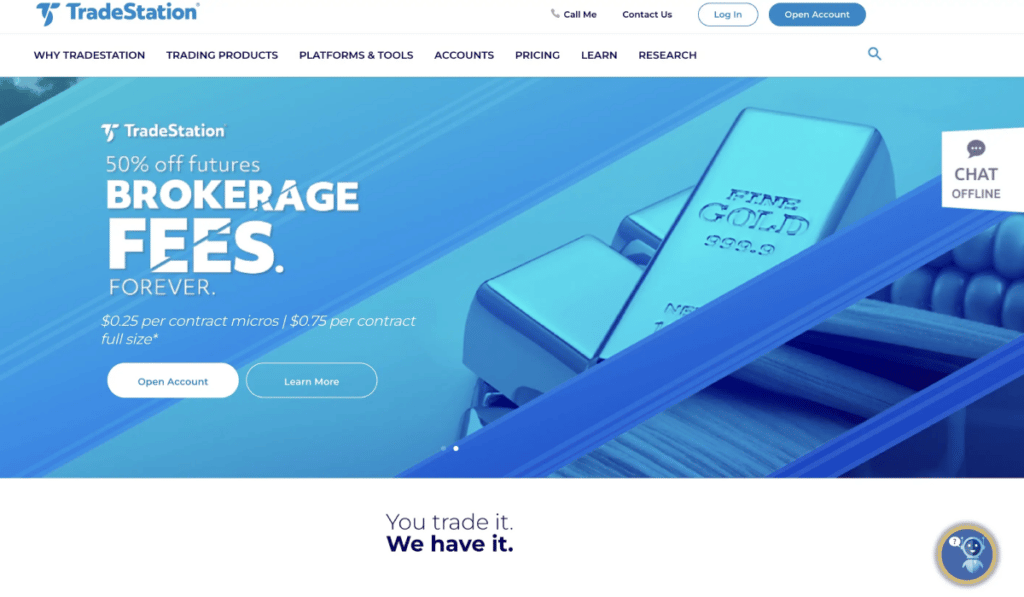 TradeStation Global has a lot of things in common with Interactive Brokers. The range of product types and exchanges is no exception.
To be precise, when you are trading with TradeStation Global, you are generally trading with Interactive Brokers. This is actually a great aspect because Interactive Brokers is one of the best brokers available.
Just like IB, you can get access to the widest range of markets and products with TradeStation Global.
The following types of asset classes are available with TradeStation Global.
— Stocks
— ETFs
— Forex
— Funds
— Bonds
— Options
— Futures
— CFDs
— Cryptocurrencies
In particular, accessibility towards the stock market is better compared to most competitors. Considerable stock exchanges such as New York Stock Exchange and London Stock Exchange are accessible.
You get access to more than 83 stock markets and 13,000 ETFs while trading with TradeStation Global. If you are an FX trader, you can choose from around 105 currency pairs.
More than 400 fund providers can be chosen using TradeStation. When it comes to bonds, TradeStation has an exceptional availability of bonds. It has government bonds and corporate bonds, which sum up to 1,065,000 bonds.
TradeStation Global has around 34 Options markets, which is also better than its competitors. It also provides access to 32 Future markets, which is also great. TradeStation Global only has access to Stock Index CFDs (13) and Stock CFDs (7,100).
TradeStation Global, similar to IB, allows you to trade with Bitcoin and Ethereum ETNs and Bitcoin Futures.
Research
TSG's research tools are said to be advanced, because of the availability of charting capabilities and various technical tools. Nevertheless, fundamental data is limited and the research tools are not deemed user-friendly.
Research can be done with the help of the Interactive Brokers platform or the TradeStation platform. Some people would like to use trading ideas during their trading activity. If you are among such traders, then go for the Interactive Brokers web or desktop trading platforms.
There is an availability of both free and paid research tools on the IBKR platform. The fundamental data provided on the trading platform is limited and hard for beginners to use.
With more than 170 technical indicators made available, the charting features are better. However, only advanced-level traders can make the most of these charting tools.
TSG does not have its very own news sections, instead, it imports news snippets from other news sites. Some other efficient research tools available at TSG are RadarScreen, EasyLanguage, etc.
Education
TradeStation Global falls back in providing educational content for the traders.
One of the major drawbacks is that TSG offers a limited range of educational videos. It would have been great for beginners if the educational content was made available.
However, it does offer a demo account as well as trading platform tutorials.
Account Opening
The process of opening an account at TradeStation Global is entirely digital and fast. However, the process itself seems to be a bit complicated and is not user-friendly.
Furthermore, there's a minimum deposit requirement starting at $1,000 for using TSG's desktop platform. TradeStation Global offers services in many countries on a global scale.
Nonetheless, some of the major countries where TSG does not operate are:
— US
— Canada
— Australia
— Singapore
— Hong Kong
— Japan
Following the Brexit scenario, TSG isn't accepting new clients from the EU and the EEA. The already existing EU clients were migrated to Interactive Brokers Ireland's platform.
As I said earlier, there is no minimum deposit requirement for using:
— TradeStation Global web-based Client Portal
— Interactive Brokers desktop platform
Nevertheless, those who wish to trade TradeStation Global's own desktop platform are subject to a minimum deposit. TSG requires $1000 for using its desktop platform, which is higher compared to other brokers.
While opening an account, the choices available to select from are individual, joint, and corporate accounts. The account types offered include IRAs, which are specifically designed for U.S. clients.
However, the individuals from the U.S. not being able to use them might seem confusing. It has been estimated that the 5-step account registration process might take around an hour.
— First, you must register with your email address and create a username and password.
— Then, you have to fill out the form with your personal information, and after that, you can choose a base currency for your account.
— TradeStation Global will conduct a survey that evaluates your trading skills and experience.
— The next step is to go through the general disclosures and accept them.
— The final step is to verify your identity and residency with any of the following.
For Identity:

1. Passport
2. Personal ID card
3. Driver's license

For Residency:

1. Bank statement
2. Utility bill
3. Driver's license
4. Credit card statement.
After that, you would have completed the registration and you can access IB platforms.
TradeStation Global Desktop Platform will only be unlocked upon making a deposit of $1,000.
However, I think it is wise to play around with the demo account first, before trying the desktop platform.
Deposits and Withdrawals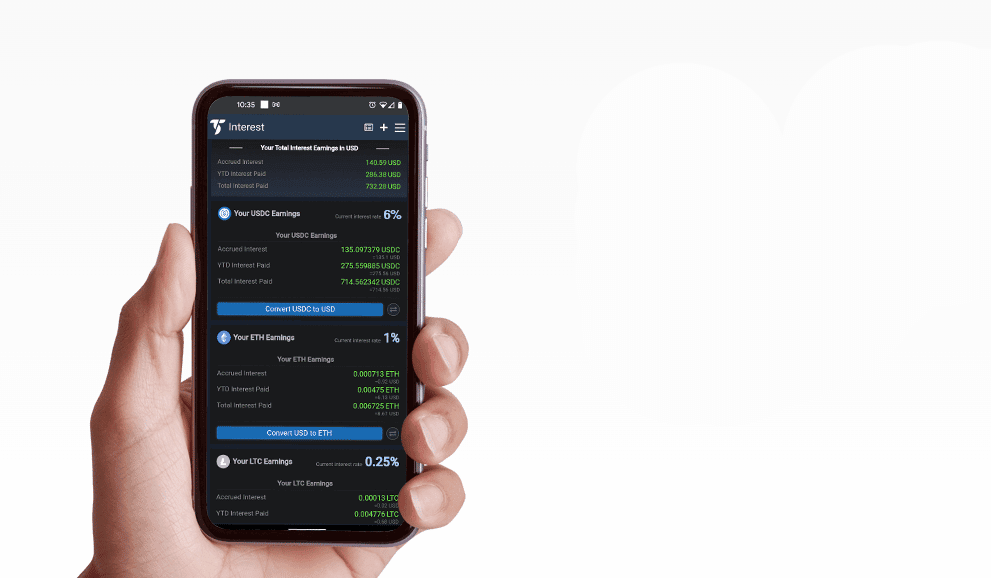 The following types are the base currencies from which you choose at TradeStation Global.
— Australian Dollar
— British Pound
— Canadian Dollar
— Chinese Yuan
— Czech Koruna
— Danish Krone
— Euro
— Hong Kong Dollar
— Hungarian Forint
— Israeli Shekel
— Japanese Yen
— Mexican Peso
— New Zealand Dollar
— Norwegian Krone
— Polish Zloty
— Russian Rouble
— Singapore Dollar
— South African Rand
— Swedish Krona
— Swiss Franc
— US Dollar
— Indian Rupee
— Korean Won
How can you benefit from the availability of various base currencies at TSG?
In general, you will be charged a currency conversion fee when trading. This is when the base currency other than the bank account currency and trading account currency. By having the base currency the same as those, you can avoid currency conversion charges. This will be extremely advantageous for the traders who get involved with larger trades.
Another efficient way for avoiding currency conversion fees is by opening a multi-currency bank account. This can be opened at a digital bank, which are available in many countries these days.
Such multi-currency accounts offer bank accounts with availability in many currencies and effective currency exchange rates. Besides, you may also get to access free or cheap international bank transfers.
There are no fees for deposits at TradeStation Global, but the major disadvantage is that of the deposit options. You can only deposit with the help of a bank transfer, and there is no availability for using bank cards or e-wallets.
The bank transfer can take around a few hours to a couple of days depending on certain factors. Moreover, deposits can only be made with bank accounts which are under the name of the trader.
Only one free withdrawal is allowed per month, and after that, withdrawals will incur a fee. Just like deposits, withdrawals can also be made only using a bank transfer.
Fees
TradeStation Global is said to have low trading fees. Especially for stocks and ETFs. However, the mutual fund fees at TSG are comparatively high.
There's no inactivity fee and individuals get one free withdrawal each month.
In general, the US stock commissions can be around $1.5 for a $2,000 trade, where the fees are $0.01 per share. Adding to that, the minimum fee that is charged by TSG on stocks starts from $1.5. In most cases, the fees charged by TradeStation Global are charged as a percentage of the traded volume.
However, that is not the case when we are talking about the US and Canadian stocks. For these stocks, the commission depends on the number of shares that are being traded. Given below is a snapshot of the stock fees at TSG for letting you have a better understanding.
US stocks: $0.01/share; a minimum of $1.5
Canadian stocks: CAD 0.012/share; a minimum of CAD 1.5
UK stocks: 0.12% of the trade value; a minimum of £1.8
Stocks of Belgium, France, Germany, Italy, Netherlands, and Portugal: 0.12% of the trade value; a minimum of €1.8
Swiss stocks: 0.12% of the trade value; a minimum of CHF 2.25
Austrian stocks: 0.12% of the trade value; a minimum of €6
Stocks of Norway and Sweden: 0.075% of the trade value; a minimum of NOK/SEK 15
Australian stocks: 0.12% of the trade value; a minimum of AUD 7.5
Hong Kong stocks: 0.12% of the trade value; a minimum of HKD 20
Japanese stocks: 0.75% of the trade value; a minimum of JPY 120
Singaporean stocks: 0.12% of the trade value; a minimum of SGD 3.75
Indian stocks: 0.18% of the trade value; No minimum
The Global annual margin rates at TSG are considerably higher than other competitors. The forex fees at TradeStation Global are low and are comprised of commissions.
These commissions can be around 0.006% of the trade volume while having a minimum charge of $2. Like I said a while ago, the fund fees at TradeStation Global are high compared to most brokers.
For buying a $2,000 Mutual Fund at TSG, the commission is set at $25. This is way more than what other brokers like Saxo Bank ($0) and Swissquote ($9) charge.
What TSG lacks in fund fees, it balanced itself by having significantly lower bond fees. The bond commissions depend on the volume being traded and there would also be a minimum fee. The Options fees are neither high nor low, making options trading somewhat better.
However, the Futures fees are low at TSG, and we can safely say that they are significantly lower than competitors.
For both Options and Futures, you will be charged a commission based on the number of contracts you trade. The CFD fees at TSG are also average and this applies to commissions, spreads and financing costs.
There is no account opening fee at TradeStation Global, yet a minimum deposit of $1,000 for using the desktop platform. There is no inactivity fee or deposit fee, which is somewhat better. However, there is only one free withdrawal per month and following that, the withdrawals incur a fee.
Given below are the withdrawal currency and the withdrawal fee for wire transfers.
USD – 10
EUR – 8
GBP – 7
CAD – 12
CNH – 60
HKD – 95
NZD, SGD – 15
AUD – 15
CHF – 11
CZK – 300
DKK – 30
HUF – 6,000
ILS – 30
JPY – 1,600
NOK, SEK – 50
MXN – 100
PLN – 40
RUB – 330
TRY – 120
ZAR – 200
This might make a big difference for the people who trade at larger volumes. However, if you need access to frequent withdrawals, you will be at a loss as you have to pay a fee every time.
Customer service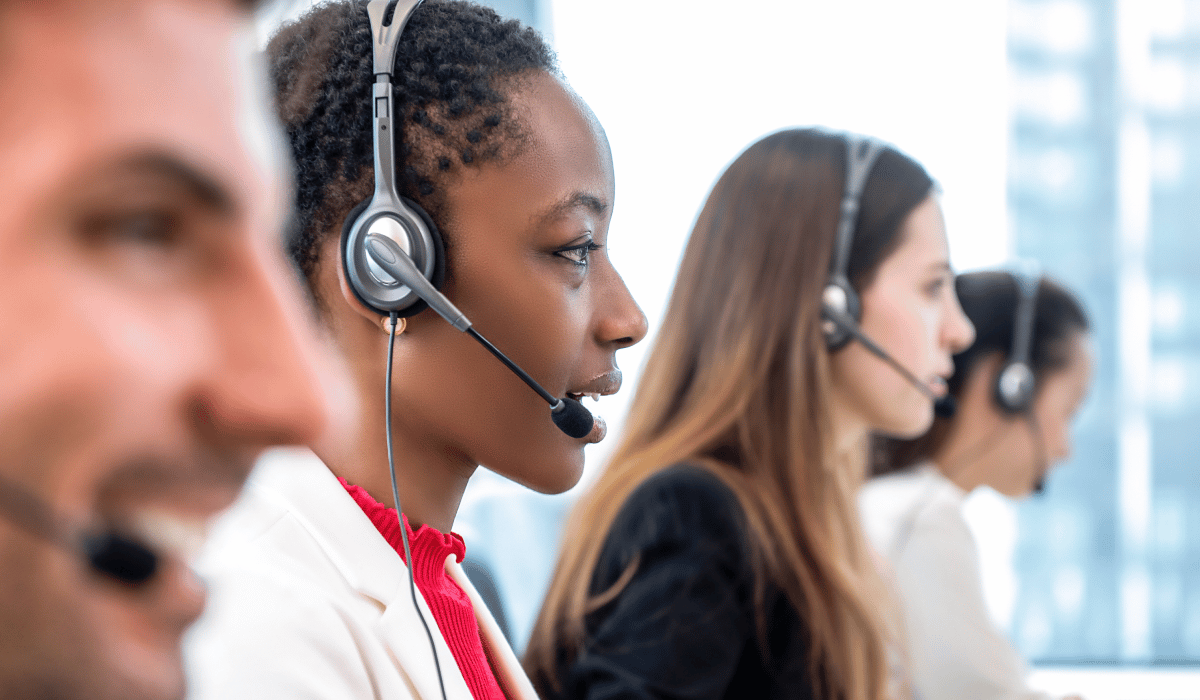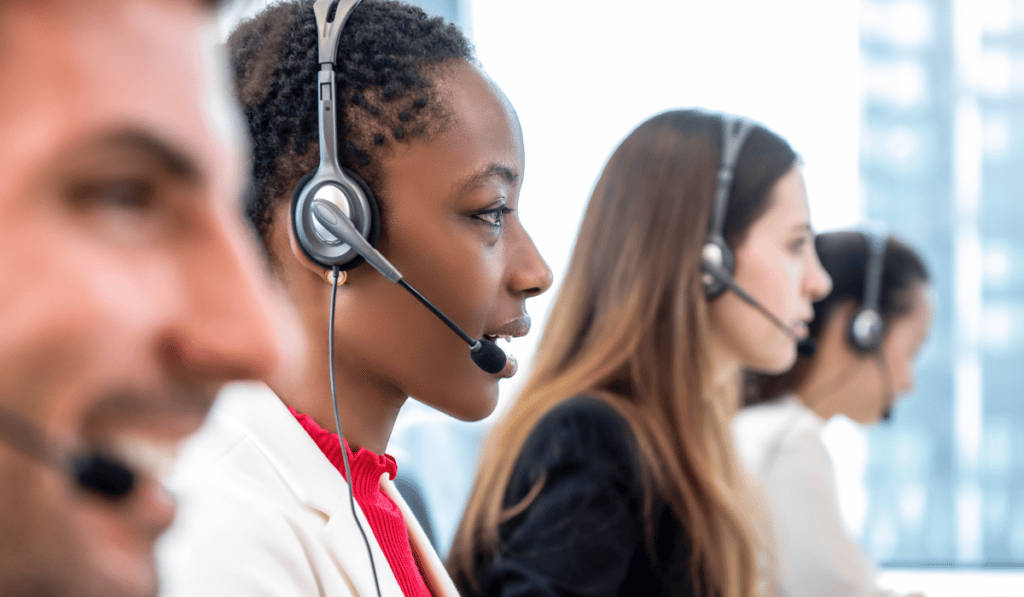 There are three options available for contacting the customer service team of TSG. They are:
— Phone
— Email
— Submitting a ticket
Phone service is said to take around two to five minutes for acquiring support from customer service.
Email also seems to be good, where the waiting time is expected to be around 30 minutes.
By creating a ticket on the website of TSG, you may expect to receive an answer within one day.
It would have been great if the broker would have had a live chat option available.
Safety
TradeStation Global is a company run by Interactive Brokers and TradeStation International. This means Interactive Brokers is held responsible for your assets or cash up to a certain extent.
We can rely on Interactive Brokers as it is one of the most secure brokers available in the market. Along with that, IB is also regulated by the FCA, which is a top-tier authority in the UK.
Unlike most other industry-leading competitors, TradeStation Global does not hold a banking license. However, it offers higher levels of investor protection and most clients are top-tier financial authorities.
The people trading with forex, CFDs, non-US stock index options or futures are protected by the FCA. This investor protection is offered for an amount of up to £85,000 per individual account.
The people trading with stocks, bonds, funds or US stock index options are protected by US investor protection. This investor protection is offered for an amount of up to $500,000 while having a cash limit of $250,000.
Both TradeStation International (2004) and Interactive Brokers (1978) have been in the industry for a long time. This ensures us that TradeStation Global is a safe and reliable company, and you don't have to worry.
Some of the websites on the internet have provided the following ratings to TradeStation Global.
BrokerChooser – 4.8 out of 5 stars
QualeBroker – 4.8 out of 5 stars
Bottom Line
TradeStation Global is known to offer low stock and ETF fees, which is great for stock and ETF traders. The products available with TSG are also more compared to most other brokers.
The customer service also seems to be somewhat better but would have been great with a live chat option. However, deposits and withdrawals are only available with bank transfers, which is rather disappointing.
The account opening process also seems to be somewhat confusing and complex. Furthermore, TSG does not provide educational content for its users, which is inconvenient for beginners.
From what I evaluated, TradeStation Global can be a great choice for advanced-level traders. However, people with lesser knowledge of trading may find the platform to be beneficial.
Having said that, I strongly hope that you found this information helpful. Especially, if you were trying to know the details about TradeStation Global.
You should consider the fact that I am in no way affiliated with TradeStation Global, and neither do I endorse it.
This post was just provided as a reference for those who wish to find in-depth information about TradeStation Global.
It is always better to seek the help of a professional while investing rather than doing it by yourself.
Do you seek someone efficient enough to handle your financial/investment needs?
Are you trying to find someone who will help you overcome financial difficulties and achieve financial freedom?
I hear you. I'm here to help.
I offer top-notch services related to financial advice, investment management, and wealth management.
Don't hesitate to contact me and find out how you can improve your financial situation from the services I offer.
Pained by financial indecision? Want to invest with Adam?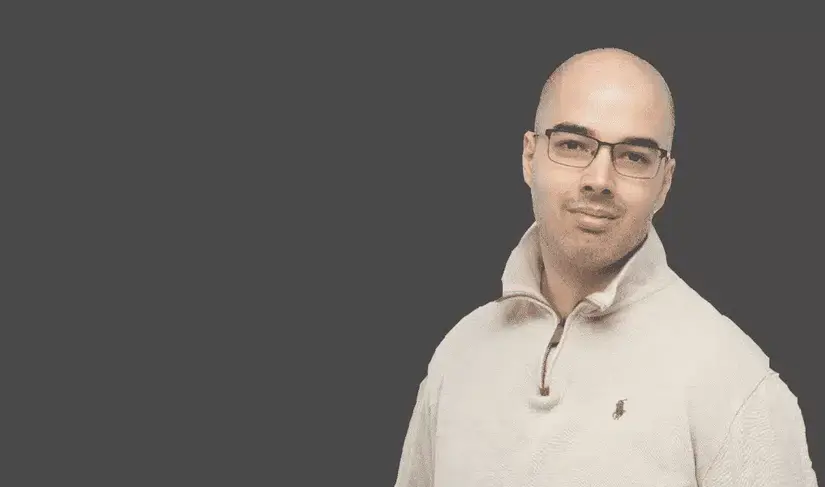 Adam is an internationally recognised author on financial matters, with over 622.8 million answer views on Quora.com, a widely sold book on Amazon, and a contributor on Forbes.