Let us compare UOB One vs OCBC 360 in terms of their interest rates, fees, and benefits.
The UOB One and OCBC 365 are considered to be some of the most exceptional cashback cards available for the general public's everyday use.
It is noteworthy that customers have the opportunity to obtain favorable rebate rates for almost all of their expenditures, without being constrained by merchant limitations or specific category thresholds.
However, there exist distinctions between the UOB One Card and OCBC 365 Card. In reality, the rebate structures implemented by different entities exhibit significant variations, thereby catering to consumers with distinct spending patterns.
Familiarize yourself with the distinctions between the two alternatives presented herein to ascertain which one is more congruent with your individual requirements and tendencies.
If you want to invest as an expat or high-net-worth individual, which is what I specialize in, you can email me (advice@adamfayed.com) or use WhatsApp (+44-7393-450-837).
Investing is usually much more productive than saving, and some of these savings accounts are also "Singapore-centric", which means that you might need to close down the accounts if you move as an expat.
In comparison, there are more portable saving and investing options out there for expats.
UOB One vs OCBC 360: UOB One Review
One of the most well-liked high-yield savings accounts provided by a Singaporean financial institution is called the UOB One. This account is provided by the United Overseas Bank (UOB).
After going through the capabilities of OCBC 360, the next step is to investigate UOB One's offerings in further detail to see what sets them apart as a formidable competitor to OCBC 360.
Interest Rates
UOB One might be a good choice for you if you are interested in opening a savings account that provides you with competitive interest rates and does not need you to open other accounts or make other financial commitments.
In a manner similar to that of OCBC 360, the basic interest rate for UOB One begins at 0.05% per year and may reach as high as 2.50% per annum. Account holders may choose from a variety of activities to earn additional interest on their accounts.
If you have a credit card that is accredited by UOB, and you spend at least S$500 per month with that card, you will be eligible for an extra 0.45% p.a. You may earn an additional 3.18% each year in bonus interest points on top of that, provided that you deposit a minimum of S$2000 into your account every single month.
When compared to other types of savings accounts, getting additional interest with UOB One is rather simple. There is no need for you to apply for a loan or another credit card.
Fees
When compared to the relatively low number of charges associated with creating an OCBC 360 savings account, the multitude of expenses associated with opening a UOB One savings account may be off-putting to novices.
The charge for maintaining a minimum amount, the fee for a checkbook, the price for early account closure, the monthly service fee, and the many other costs are included in the total cost.
However, depending on the features that come with your savings account, you might be offered the choice to avoid paying for some of these fees altogether.
UOB One mandates a minimum initial deposit of S$1,000 to initiate an account. In the event that the balance of your account falls beneath the monthly maintaining threshold of S$1,000, you will be subject to a penalty fee.
In light of this, the costs associated with the UOB One account may be higher than those associated with the OCBC 360 account; nevertheless, this is still subject to the coverage of the savings account.
Prepare yourself to pay more costs if you want your banking experience to be more convenient.
Benefits
The UOB One credit card would be a suitable choice for individuals who maintain a savings balance of over S$75,000 and make monthly credit card purchases of at least S$500.
You do not have to go through a complicated process in order to earn bonus interests; as long as you spend and credit your pay on a monthly basis, you will be in good standing.
The fact that UOB One provides its customers with access to reasonable exchange rates is yet another reason we enjoy this banking product.
Because of this feature, UOB One is an excellent choice for those who engage in a high volume of business dealings in other countries. Account users have the additional benefit of being able to make payments in the currency of their choice without being subject to any additional costs.
In addition to that, if you use the free UOB One credit card that is provided to you, you will get a cashback bonus of 10% on all of your purchases, regardless of whether you are shopping or purchasing groceries.
Pros and Cons of UOB One
Consider UOB One to be unique in this regard since the majority of banks need their customers to complete a series of challenges before awarding them with more interest points.
To qualify for bonus interest, simply ensure that you spend a minimum of S$500 monthly with your UOB credit card and credit a minimum of S$2,000 of your salary into your account every month.
If you are able to execute these two things on a continuous basis, it should not be too difficult for you to attain its maximum interest rate. There is no need to take out a new loan or apply for a new credit card simply to earn an additional 0.50% interest point.
When comparing the two credit cards, UOB One has a lower maximum interest rate than OCBC 360. This is one of the drawbacks of using UOB One. This might be a disadvantage for individuals who create a savings account with the intention of seeing their money increase over time.
UOB One vs OCBC 360: OCBC 360 Review
OCBC, which stands for Overseas Chinese Banking Corporation, is a reputable and well-established bank in Singapore that provides customers with access to a wide variety of account options that are suited to their needs as individuals or company owners.
The OCBC 360 is one of the company's most well-liked savings accounts, and in this post, we are going to discuss the many aspects of this account as well as the factors that contribute to its value when considered as a potential savings vehicle.
Interest Rates
The interest rate is one of the most important characteristics of a savings account, and it should be one of the first things that you check for. Account holders at OCBC 360 are eligible for a respectable interest rate, which is a fortunate perk of the service.
To begin, the annual percentage rate of interest ranges anywhere from 0.05% to 2.63%, beginning with a minimum of 0.05% and going as high as 2.63%. If you want to attain the higher percentage, then you are going to need to comply with the conditions that have been set down.
In the event that you do not take action, the interest rate on your savings will remain at 0.05% per year, which, if you ask us, is not very high. If you keep the interest rate at that low of a level, you will never see a growth in your savings that is even somewhat respectable.
Account holders have the opportunity to earn bonus interest by fulfilling the following requirements: enrolling in insurance products sold by OCBC; crediting a salary of at least S$1,800 via GIRO; and boosting their account's average daily balance by at least S$500 in comparison to the previous month.
The fact that OCBC 360 gives you points for being frugal is one of the things that we like most about the service.
You will get an extra 0.8% on an annualized basis if you keep an average balance of S$200,000 in your account. However, bear in mind that the extra interest will only be applied to the first S$75,000 of your account balance, so keep that in mind.
Fees
OCBC 360 does not charge its account users an absurdly large amount of fees, which is yet another feature that we really like about this banking platform.
There are no fees deducted from your account on a monthly or yearly basis, nor are there any costs associated with withdrawals, currency exchanges, or maintenance.
OCBC 360, just like the majority of other financial institutions, needs a minimum monthly balance of S$3,000.
If the balance in your account drops below that threshold, you will be subject to a fall-below cost of S$2; however, you have the option of having this fee waived for the first year that you possess the account.
Benefits
When it comes to the benefits that are offered, OCBC 360 provides a straightforward application procedure in addition to the possibility of having some costs waived under specific circumstances.
Although it does not provide a particularly large number of advantages, it will undoubtedly provide account holders with a banking experience that is valuable.
In addition, OCBC 360 does not suggest to the people who have accounts with them that they should spend more money in order to qualify for greater interest rates. In point of fact, OCBC 360 goes so far as to provide additional interests to customers who put away a greater amount of money.
Pros and Cons of OCBC 360
OCBC 360 is your best pick if you want to locate a savings account that won't need you to make purchases just so you can earn greater interest rates.
This is the case if you're looking for a savings account that won't compel you to make purchases. It's one of the few savings accounts on the island that really rewards account users for being frugal and saving money, so it's definitely worth looking into if you live on the island.
Taking all of these factors into consideration, OCBC 360 is an excellent choice for those who make lower wages or who want to be as frugal as is humanly feasible. The more money that is deposited into your account, the more bonus interest you will get on top of that money.
On the other hand, the fact that bonus interest rates are only applicable to the first 75,000 Singapore dollars in your account is something that we do not like. If you go above the limit, the amount of interest you earn and the amount of profit you may maximize will both decrease.
For Whom Is The OCBC 360 Account Most Suitable?
The OCBC 360 account is suitable for individuals with diverse requirements as it offers a comprehensive selection of categories that are entirely distinct from each other. It is not necessary to meet a particular category in order to obtain additional interest.
Nonetheless, given the multitude of categories, obtaining the maximum interest rate would entail navigating through additional obstacles.
In addition, certain categories such as procurement of insurance or acquisition of an OCBC investment product may not be sustainable in the long term as their validity is limited to the initial 12-month period.
Likewise, it should be noted that the headline interest rate provided by OCBC is not applicable to the entirety of the account balance.
Pragmatically speaking, in the event that an individual possesses a balance of $75,000 or lower in their account and satisfies the Salary + Save + Spend requirements, their interest rate that yields the desired outcome is 3.8%. In the event that an individual possesses $100,000, there is an increase to 4.65%.
UOB One vs OCBC 360: Rewards Rates
Although both the UOB One Card and the OCBC 365 Card are competitive, they exhibit distinct differences in their respective rebate structures.
The UOB One Card operates on a quarterly basis, whereby the cashback rates are dependent on the consumer's spending patterns over a period of three consecutive months. The rewards are then credited to the consumer's account at the end of the quarter.
Customers who maintain a monthly expenditure of S$2,000 or more throughout a quarter are eligible to avail of a rebate rate of 6.67% for specific merchants. Individuals who exhibit a minor decrease in expenditure during any of the aforementioned months will receive a mere 5% return, significantly diminishing the card's capacity to generate earnings.
The UOB One account offers convenience to consumers as there is no requirement to monitor categories since earnings are at a fixed rate.
In contrast, the OCBC 365 Card implements a monthly rebate structure and provides enhanced rates for particular expenditure categories.
This feature is particularly advantageous for consumers with fluctuating budgets as the total expenditure for a given month will not have an impact on the subsequent month's spending.
Provided that the cardholders satisfy the minimum requirement of S$800 per month, they will be eligible to avail of the elevated rates as advertised by OCBC 365 Card.
The OCBC 365 Card features rebates that are contingent upon specific categories, thus warranting consumer attention toward their expenditure patterns.
This holds particularly true for individuals who engage in frequent online shopping, as they will not be able to accrue heightened cashback rewards for their shopping excursions through utilization of this card.
The UOB One Card and OCBC 365 Card exhibit a distinction in their rewards caps. The rebates offered by UOB One Card are granted on a quarterly basis, with cardholders having the potential to earn a maximum of S$200 per quarter.
This equates to an average of S$66.67 per month, provided that the cardholder has maintained a consistent monthly expenditure of at least S$2,000.
The earnings caps exhibit a significant decrease for individuals who spend less. Individuals who expend less than S$1k per month will solely qualify for a maximum rebate of S$50 per quarter, which averages to S$12.50 per month.
The OCBC 365 Card exhibits a relatively lenient nature. The credit card's users have the potential to accumulate a maximum of S$80 per month, with a minimum monthly expenditure of S$1.3k.
In conclusion, individuals who maintain consistent spending patterns may achieve higher annual earnings by utilizing the UOB One Card (S$1.2k+), whereas those with fluctuating spending habits are more inclined to optimize rewards by utilizing the OCBC 365 Card.
UOB One vs OCBC 360: Perks and Privileges
The UOB One Card and OCBC 365 Card exhibit comparable benefits and advantages. Both options provide comparable petrol savings, are compatible with SimplyGo, and offer the convenience of tap-and-pay functionality across multiple platforms.
These products are highly suitable for individuals who prioritize convenience and require portability. Nevertheless, these cards exhibit subtle variations in their provisions.
In contrast to the OCBC 365 Card, the UOB One Card provides access to an additional rebate program known as UOB SMART$.
SMART$ can be accumulated by cardholders through transactions made with participating merchants such as BreadTalk, Cathay Cineplexes, and Air Asia, among others.
These points can be redeemed to offset future purchases. The aforementioned enhancement, in conjunction with the provision of 1-for-1 dining offers and restaurant rebates via UOB Dining Advisor, renders UOB One Card a highly suitable option for cost-conscious customers.
In contrast, the OCBC 365 Card is tailored towards individuals who frequently engage in travel activities.
Despite being categorized as a cashback card, it provides a noteworthy complimentary travel insurance scheme that encompasses travel inconvenience coverage.
The policy provides coverage for cardholders in the event of flight delays, baggage delays, missed connections, and baggage loss, up to a maximum of S$400 per person.
Cardholders of OCBC 365 are granted access to the Visa Luxury Hotels program, which offers a range of benefits such as room upgrades, dining credits, complimentary in-room WiFi, late checkout, and other perks.
UOB One vs OCBC 360: Fees
An additional noteworthy aspect of distinction between the UOB One Card and the OCBC 365 Card pertains to their yearly charges.
The UOB One Card entails an annual fee of S$192.6, which is subject to waiver only during the initial year of subscription.
The OCBC 365 Card's annual fee of S$192.60 is exempted for a duration of two years, following which it can be waived with a minimum annual expenditure of S$10,000.
Although the avoidance of an annual fee may be appealing, for most consistent spenders, the UOB One Card is a more advantageous option.
Upon consideration of the fee, consumers who spend S$2,000 per month have the potential to accumulate rewards exceeding S$1,000 annually.
UOB One vs OCBC 360: Which Is Better?
The OCBC 360 account is considered a competitor to the UOB One account, as both accounts share the feature of not mandating salary crediting for the accrual of bonus interest.
The initial interest rate is set at 0.05 percent, and additional interest is accrued based on the completion of specific actions during the given month.
The following analysis pertains to the additional interest rate offered on the initial tier of savings, specifically for balances up to $25,000.
The OCBC 360 account is a more advantageous option for individuals who receive a regular salary, as it offers a bonus interest rate of 0.3% per annum on their savings solely for the purpose of salary crediting, without any mandatory minimum credit card expenditure.
On the other hand, in order to obtain a 0.5% interest rate with UOB One, it is necessary to fulfill both the salary credit and $500 credit card spend requirements.
But! The UOB One account emerges as the clear victor for individuals who are not salaried, provided that they are able to fulfill the prerequisites of credit card expenditure and bill payment.
Earning bonus interest without salary credit may pose a challenge to the OCBC 360 account. Primarily, the sole option available to you is to procure OCBC's investment or insurance commodities, and we would not suggest arriving at significant resolutions solely for the sake of receiving bonus interest.
Final Thoughts
The article provides a concise juxtaposition between UOB One and OCBC 360, elucidating on the optimal strategies to enhance one's interest rate with these financial institutions.
According to these assessments, there is no question that these savings accounts are ideal for those who are just starting off.
Both OCBC 360 and UOB One need specific minimum initial deposits, which is not a bad thing as long as you are certain that you have sufficient cash available to you at the time of opening an account with either of these financial institutions.
Both provide attractive interest rates, with OCBC 360 offering slightly higher rates than the other option.
If receiving a high interest rate is the most important aspect you look for in a savings account, then you should consider opening an account with OCBC 360.
On top of that, it levies lower costs on account holders in comparison to UOB One, which levies monthly fees, fees for cheque books, and service fees, amongst other expenses.
However, in order to have access to a greater number of bonus interests, UOB One is the one that will best suit our needs. Even while it has a lower maximum interest rate than OCBC 360, it is more simpler to accrue interest points via its system. This is in contrast to OCBC 360.
To put it simply, the deciding factor in your decision will eventually be whether you prioritize having easier access to extra interest rates or having greater interest rates.
OCBC 360 is the account for you if you are ready to fulfill various conditions in order to receive a higher bonus interest rate.
UOB One is your best choice if you are only prepared to increase your monthly expenses and credit a percentage of your pay on a recurring basis. There is no other alternative that compares to this.
Given the individualized nature of users' circumstances, the efficacy of high-interest savings accounts is contingent upon a comprehensive evaluation of one's specific financial situation.
However, based on the current assessment, UOB seems to be the more attractive option, with OCBC following closely behind.
Pained by financial indecision? Want to invest with Adam?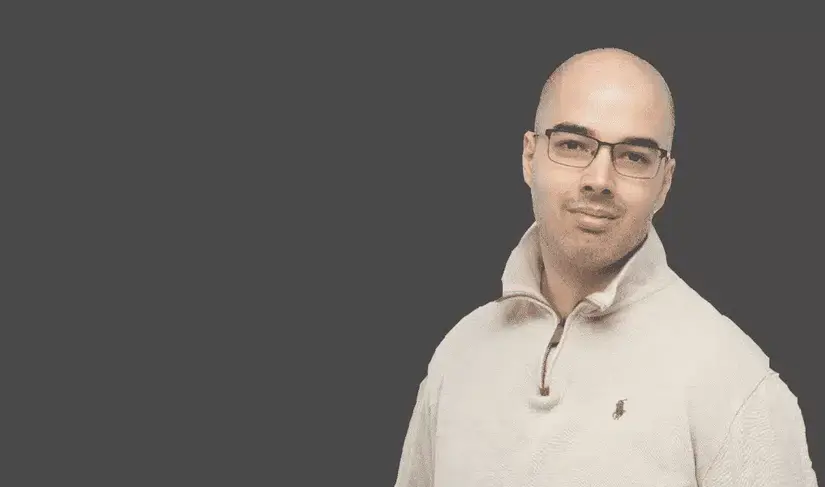 Adam is an internationally recognised author on financial matters, with over 669.2 million answer views on Quora.com, a widely sold book on Amazon, and a contributor on Forbes.