What Are The 14 Best Things To Do In Singapore At Night—When the sun sets in Singapore, skyscrapers glow like rock stadiums, bonds relax, and people come alive to the beat of music.
The bustling nightlife scene in Singapore is a must-see.
There is never a dull moment in the Lion City, from award-winning martini bars to flashy nightclubs and world-class music events.
Singapore's nightlife is rapidly evolving, with futuristic clubs springing up around every corner.
With more bars, cafes, and restaurants hopping on the craft beer bandwagon, the beer scene isn't far behind.
Singapore's nightlife is largely centred in the city centre.
Club Street, Marina Bay, and Clarke Quay are the greatest spots to go to enjoy Singapore's nightlife.
Every night, bars provide drinks till late, and loud parties take place throughout the year, ensuring that there is always a reason to party in Singapore.
1. Clarke Quay
Clarke Quay is a Singapore bayside district on the Singapore River.
Clarke Quay and Boat Quay are two of the best areas in Singapore to enjoy the nightlife.
The entire neighbourhood is stunning in its own right, and any first-time visitor will be mesmerised by the bright lights and gorgeous individuals passing by.
The Clarke Quay MRT Station is within walking distance of most of the prominent nightclubs, bars, pubs, and restaurants in the Quay area.
2. Marina Bay Sands
Marina Bay Sands, Singapore's premier nightlife destination, is the place to go if you want to dance all night to popular DJs' explosive energy, fine dine at over 80 magnificent restaurants, or simply try out the handcrafted drinks.
There is a nightclub renowned as Singapore's largest and sky-high events for bar hoppers, as well as many others such as Marquee, Avenue Lounge, and Cé La Vi Club Lounge, to mention a few.
Avenue Singapore, Bread Street Kitchen, and Adrift are a few of the more refined options among the approximately 20 bars that provide a wide range of cocktails and other drinks.
The nightlife of Mariba Bay is vibrant until 2:00 a.m.
3. Sentosa Beach Bars
A man admires two things: the beach and bars.
When you combine the two, it's a match made in heaven.
Sentosa, a Singapore resort island, includes a multitude of beach bars where you can relax and enjoy the city's nightlife.
Tanjong Beach Club is one of the island's most well-known and popular beach bars.
The majority of Sentosa Island's nightlife revolves around the beach, which features imported white sand and tropical palm trees.
Monthly events at Tanjong Beach and Siloso Beach are definitely worth checking out.
4. Club Street, Chinatown
Club Street in Chinatown is one of Singapore's most popular nightlife destinations, catering to a wide range of groups and budgets.
It's the ideal bar-hopping venue for checking out quality cocktails while eating delicious food, with lively music and spectacular decor adding to the atmosphere.
IZY, on Club Street, is a great place to grab some chicken karaage and a beer.
There are budget-friendly bars like Drinks and Co., as well as restaurants like Les Buchons where you can have a fine French dinner.
Alternatively, for a great night, one can hike up to the neighbouring Ann Siang Hill.
5.Holland Village
Holland Village is the ideal destination for partygoers and clubbing fans, with its abundance of restaurants, pubs, nightclubs, and shopping alternatives.
Holland Village, which is not nearly a village despite its name, is popular among Singapore's younger population.
Tawandang Microbrewery, Harry's, Lucky Bar, The White Rabbit, and Wala Wala Cafe Bar are just a few of the fascinating spots to visit in Holland Village for a variety of cuisines and drinks.
The live band performances at Wala Wala Cafe Bar, where visitors can get up up and personal with the artists and enjoy drinks as little as SGD 7, raise the entertainment quotient.
For a sophisticated dinner date, places like Lucky Bar are excellent.
6. Geylang
Geylang, a small, infamous hamlet in Singapore, is one of the most lively areas to enjoy the city's nightlife.
The streets of Geylang are studded with cafes serving delectable traditional Singaporean fare.
The market areas come alive in the evenings, adding to the town's dynamism.
Geylang is most known for being Singapore's biggest red-light district, but it's much more than that.
There are plenty good nightclubs and bars in the town.
7. Gardens by the Bay
Gardens by the Bay defies clichés of Singapore nightlife, with spectacles such as the Supertree Grove, which is illuminated with a kaleidoscope of colours, defying stereotypes of Singapore nightlife as hanging out in clubs, dining in fine restaurants, or chugging beer on roofs.
The Supertree Tree Grove is home to a cluster of 50-meter-high trees.
Overall, it's an unforgettable experience.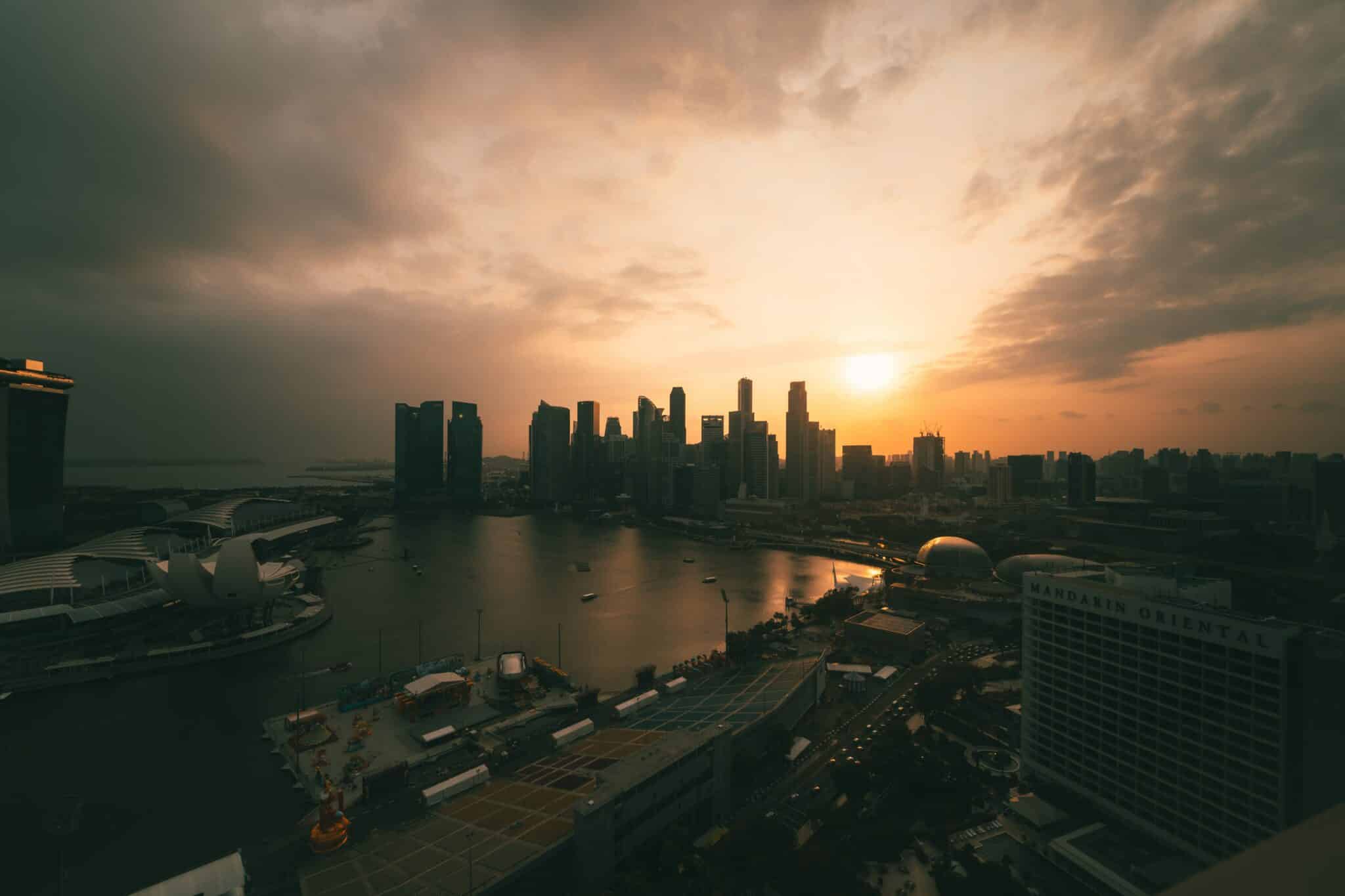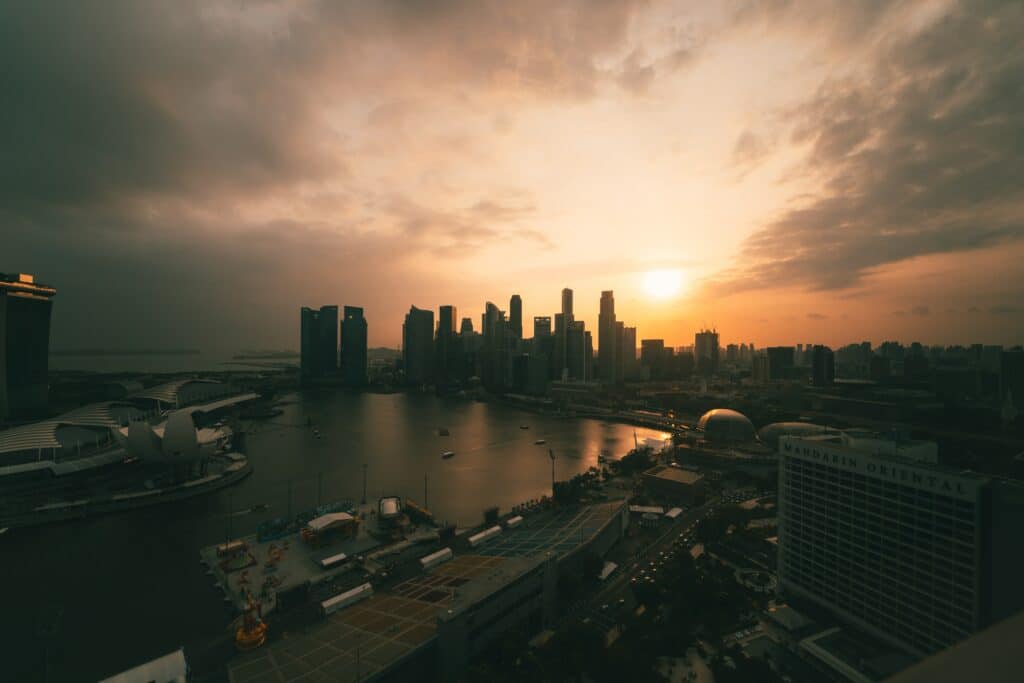 8. Zouk Club
Zouk is one of Singapore's most popular nightclubs, with a huge international following.
The club is the place to be for dancers, as it is packed to the brim with young people who adore house music.
Zouk offers sibling discos that play various genres of music for individuals who enjoy them.
They play soul and garage music at Velvet Underground.
Here, you'll normally find a little older audience.
Many international DJs have performed at Zouk, including David Guetta and Steve Aoki.
On Wednesdays, grab your gal pals because Zouk offers free admittance to ladies.
On Wednesdays, the club hosts Mambo Jambo, a night of popular music from the 1970s, 1980s, and 1990s.
9. 1 Altitude
1 Altitude is Singapore's highest rooftop bar, located on the 63rd level.
It has a fantastic view as well as a dancing floor.
The rooftop bar is only surrounded by glass parapets, providing customers with a true rooftop experience and a breathtaking view of Singapore at night.
10. Orchard Road
Others come out to enjoy Singapore's nightlife along Orchard Road as the shopping frenzy fades down.
Emerald Hill will make you believe you've arrived in another world.
The majority of the structures here date from the early 1900s.
It's wonderful to simply walk down the street and take it all in.
You can stop for a drink at one of the bars along the road.
No.5
Emerald Hill Bar is one of the area's most well-known bars, particularly for its cocktails.
It has a welcoming atmosphere and makes you feel at ease.
11. Singapore Night Safari
The Singapore Night Safari, located close to the Singapore Zoo, is the only one of its kind in the world, allowing guests to interact with nocturnal creatures.
This is the first site in the world where you can enter the world of animals at night without causing them any discomfort.
The site, which is more like a wildlife reserve than a safari, is well-managed and provides an insight into the natural environment of the approximately 2500 species that call it home.
The dangerous creatures, such as tigers and leopards, are kept behind the walls, while the peaceful animals, such as deer, graze freely.
It will take some time to acclimate to the dim lights as you explore the 35 hectares of deep forest.
You can either ride the tram for a 40-minute ride with live narration or walk around the facilities, exploring the diverse geographical zones of the world from the steep Himalayan mountains to Africa's muddy banks.
12. Wings of Time
Wings of Time, hailed as one of Sentosa's most engaging attractions, is a multi-sensory water and fireworks show that includes water fountains that are brightly lit with lasers and LED lights in unison with the fascinating music.
The 30-minute presentation tells the narrative of Shahbaaz, a prehistoric bird who is full of magic and mysticism and keeps the audience on the edge of their seats.
It's also a great spot for photographers.
Shopping for unique products at the Fun Shop Beach plaza and dining at the several popular restaurants are essential parts of the experience.
13. Night Markets of Singapore
Shopping is a must-do on any vacation to Singapore, and there's no better way to do it than at the bustling night markets, which not only cater to one's shopping needs but are also budget-friendly.
Some popular night shopping destinations in Singapore include Chinatown Street Market, Bugis Street Market, Tekka Centre, China Square Central Flea Market, Little India Arcade, Telok Ayer Market, Bazar Karat, 409 AMK Market and Food Centre, The Shoppe at Marina Bay Sands, and Katong Square Lifestyle and Vintage Market.
These markets are the best place to look for everything from clothing to home furnishings.
At these markets, bargaining skills can be useful, and there is a lot of delicious food to be found at a variety of dining establishments.
14. Changi Airport
While many people think of an airport as a simple entry and exit point, Changi Airport stands out due to its exquisite design and small streets.
Changi Airport has a variety of food and drinking options, making it a popular destination to come late at night in Singapore.
Harry's at Changi Airport T3 is a welcoming and functional bar open 24 hours a day, seven days a week, where passengers may quench their thirst before or after a lengthy trip.
Passengers and residents alike will find the entire airport to be a spectacular lifestyle, dining, and retail destination.
For transit passengers, there are free movie theatres, gaming stations, sports bars where you can watch sports while sipping a pint, kid's play areas, souvenir shops, massage chairs throughout the transit area, butterfly gardens, sunflower gardens, snoozing areas, business lounges, and a variety of restaurants and food courts.
Pained by financial indecision? Want to invest with Adam?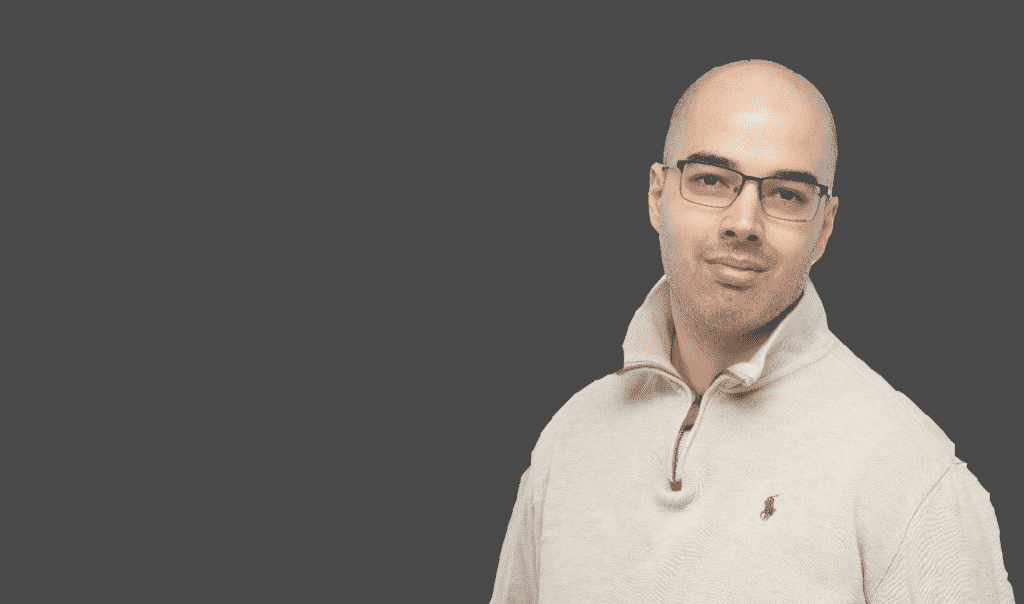 Adam is an internationally recognised author on financial matters, with over 584.6 million answers views on Quora.com and a widely sold book on Amazon and a contributor on Forbes.