Working in Canada as an expat holds tremendous appeal for those seeking a new start in a country celebrated for its robust economy.
People who are interested in moving to a new country frequently cite Canada as one of their top choices because of its popularity as a destination.
The country is characterized by a thriving economy and job market, outstanding public services, and friendly citizens.
In addition, the area offers a great number of chances for locals to participate in a wide variety of recreational activities within stunning natural settings.
These settings include a wide variety of landscapes, such as lakes and mountains, and people have access to these opportunities.
If you want to invest as an expat or high-net-worth individual, you can email me (advice@adamfayed.com) or use these contact options.
Working in Canada as an Expat
Average Salary in Canada
The average annual income in Canada was estimated to be $59,300 in 2021. When that number is divided by 12, the result suggests that the average monthly pay comes to $4,942.
Canada is among the top 20 countries that offer the highest salary because of its high standard of living, political stability, and employment stability for households.
As a result of these factors, Canada ranks among the nations that offer the most considerable remuneration. Because of this attribute, it is a desirable location for people of great talent and professional standing from all over the world.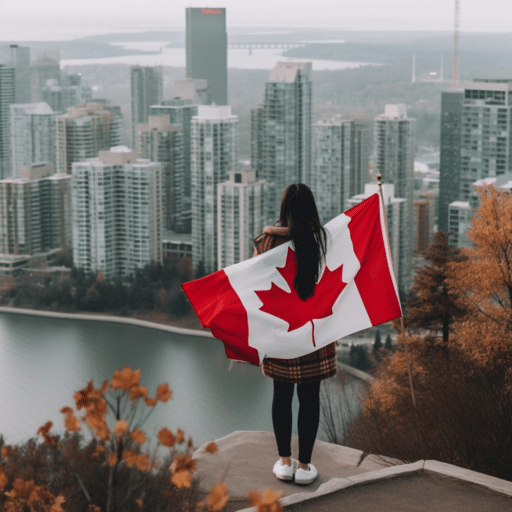 In 2021, the average yearly wage in each of Canada's provinces was different, with Nunavut having the highest of the bunch at $87,355, and Prince Edward Island having the lowest at $45,912.
By the year 2022, however, there were significant changes in these revenue levels. The average annual pay in Nunavut fell by 5.13%, reaching a new low of $82,875, as a result of the province's economic situation.
On the other hand, Yukon had an excellent gain of 8.73%, which brought its average income up to $67,207.
The total for the Northwest Territories came in at $64,056 after a 1.48%, albeit insignificant, drop in value.
The average annual pay in Alberta fell by 3.6%, to $60,000, in 2022, while the average salary in Saskatchewan fell by a significantly larger amount, 5.65%, to $51,300.
Both of these provinces are located in the western region of the country.
The average annual salary in the province of British Columbia was $50,749 in 2022, while the average salary in the province of Ontario was $52,600. Both of these provinces had declines of 5.12% and 5.23%, respectively.
On the eastern side, Newfoundland and Labrador experienced a favourable change, with the average annual wage reaching $57,900 after a 4.2% gain.
The province of Manitoba saw the most substantial growth, with a spectacular 17.9% increase, which resulted in a new average pay of $59,426. The province of Quebec saw a moderate gain of 3.03%, which resulted in an average wage of $53,300.
In the Maritimes, Prince Edward Island's average yearly wage dropped by 2.7%, reaching $47,515 in 2022, while Nova Scotia's average salary dropped by 5.45%, reaching $45,900. In 2022, the average salary in New Brunswick was $45,900.
The lowest annual pay in the country was recorded in New Brunswick, at $43,400, a drop of 12.34% from the previous year's figure.
These changes in average yearly incomes are a reflection of the economic dynamics and movements that took place within the provinces of Canada between 2021 and 2022.
During this period, some areas of the country saw increases in income levels, while other regions saw income levels decrease.
Lowest Paying Jobs in Canada
Retail, the arts and entertainment, as well as recreation and public service, are among the lowest-paying industries in Canada.
Even though the average annual compensation in the arts, entertainment, and recreation sector increased by a staggering 26.3% in 2021 — the biggest salary rise across all industries – this sector will continue to be one of the lowest-paying jobs in the economy.
In this industry, the average annual salary in 2021 was only $40,241, which is equivalent to $3353.40 every month. This does nothing to address the disparity in wealth and income that exists in Canada.
The retail industry, on the other hand, reported an increase in salaries of 8.4% in 2021; nonetheless, the average annual income in this industry is only $34,503, which is equivalent to $2,875.25 a month.
This just about keeps up with the reported inflation rate in 2022, which is expected to be between 5 and 8%.
How Does Income Vary Across Canada's Age Groups?
In Canada, individuals aged 65 and older brought in a mean annual income of $32,000 in the year 2020. This figure represented their mean earnings.
Despite this, studies indicate that there are approximately two million senior citizens in Canada who are now living below the poverty line, which is defined as an annual income of less than $17,000.
People living in Canada who are between the ages of 45 and 54 years old have a typical annual income of $66,968.
According to the findings of the empirical study, it has been noted that the age range of 45 to 54 is the period during which persons tend to obtain the largest incomes.
In the current labour market in Canada, it has been noticed that persons with an age range of 40 to 59 have a larger earning potential compared to their younger counterparts who possess relatively fewer abilities and experience.
This is because younger workers tend to be in entry-level positions. The individuals who make up this demographic group have mean yearly earnings that range from $45,953 for those who are between the ages of 25 and 34, with an overall average income of $66,968.
On the other hand, the median yearly income for millennials is $44,093.
According to the most recent income data, individuals who are between the ages of 25 and 35 are seen to be earning greater wages compared to the equivalent age cohorts of Baby Boomers and Generation X.
This is the case regardless of the individual's occupation.
How to Find a Job in Canada
The process can be quite uncomplicated for persons who are not residents of Canada but are looking for job opportunities in Canada, provided that all of the conditions for lawful employment in Canada are satisfied.
It is very necessary to acquire a valid work permit if one wishes to work legally in Canada as a foreign national. This is a need that must be met.
Individuals are allowed to move forward with beginning the process of searching for work prospects once it has been confirmed that all essential documents have been completed.
The use of Internet job boards as a first point of contact in the search for career prospects in Canada is a technique that may be quite fruitful for people from other countries.
This will provide a timely and thorough summary of the many different work options that are now available. Individuals looking for work can conduct their searches on a variety of online sites, such as LinkedIn, Workopolis, Indeed, Charity Village, and Canadian Immigrant.
Additionally, the YMCA Canada offers free employment help to people who have newly immigrated to Canada.
Facilitate the development of interviewing skills and guide potential employment opportunities and relevant vacancies.
A designated employment coach will be appointed to evaluate your professional objectives, evaluate and/or assist in the creation of your curriculum vitae and cover letter, and facilitate the development of your interviewing skills.
In addition, the organization offers a wide variety of job opportunities, such as information on apprenticeships, workshops, help for entrepreneurs, placement opportunities, and several other opportunities.
Job Opportunities for Expats in Canada
Those who can demonstrate advanced skill levels will find a wide variety of work opportunities available to them in Canada.
People who work in disciplines such as software development or mechanical engineering have a good chance of locating a professional environment that is beneficial within the borders of Canada.
Manufacturing, service, real estate, and communications are all key industries in Canada that have shown constant growth over time, and these are some of the areas of interest that will be examined.
The northern region which is frequently referred to as the Great White North is home to a plethora of temporary work opportunities that are open to foreign nationals.
The term "potential job opportunities" encompasses a wide variety of positions, including those in the hospitality industry (which can include working in hotels, bars, and restaurants), office administration, and seasonal agricultural work.
How to Apply for a Job in Canada
How to Write a Canadian-style CV
When used in the context of Canada, curriculum vitae (CVs) are more generally referred to as resumes, and the layout and structure of these documents may exhibit some minor differences when compared to those that are typical in one's country of origin.
Therefore, before beginning the process of looking for work, it would be beneficial for individuals to completely revamp their curriculum vitae to better position themselves for employment.
If you want to improve your chances of landing the job of your dreams in Canada, it's in your best interest to stick to the standard resume format that's used there almost universally.
The chronological resume and the functional resume are the two basic kinds of resumes that are typically used in Canada. Both of these resumes are listed in reverse chronological order.
The different jobs held by an individual throughout their career are listed in chronological order on a chronological resume.
Typically, the most recent or present work is put first on a chronological resume, and subsequent jobs are written in reverse chronological order.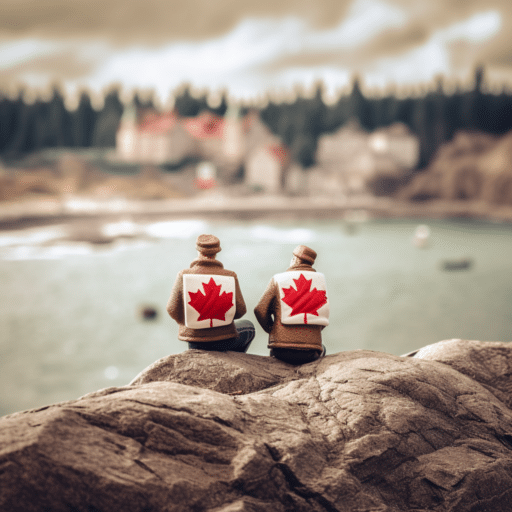 This particular style of curriculum vitae is best suited for people who have accumulated a significant quantity of professional experience throughout their careers.
A functional resume is a sort of resume that differs from other types of resumes in that it is organized according to the abilities that an individual has obtained through their previous employment and professional experience.
People who are either presently enrolled in school or who have graduated from school not too long ago, in addition to people who are looking to move into a different professional sector, are the most likely candidates to benefit from this particular format of the curriculum vitae.
The following guidelines can be of assistance to you in getting the process started, regardless of the resume format you decide to use:
Make it as brief as possible. When applying for jobs in Canada, your resume shouldn't be any longer than one or two pages at the most.
Make sure your resume is tailored to the job. You shouldn't apply to every job posting with the same résumé. Be careful to tailor it to the job for which you are seeking so that it appears as though you were made for the position.
Check that your formatting is as tidy as possible. This means that the font needs to be clear, consistent, and legible throughout the entire document. It is OK to use bullet points and the point form of writing.
Make effective use of headings. These can include things like your educational background, professional experience, or years of service at a previous company.
Make effective use of keywords. These can sometimes be pulled directly from the job posting, so make sure you review it before applying.
Resumes in Canada do not typically include accompanying headshots, in contrast to the practice in some other nations.
How to Write a Cover Letter in Canada
Even while submitting a cover letter with your job application isn't required by law, it's still a good idea to do so because doing so is the wise thing to do.
It is best practice to keep the cover letter brief, similar to how a curriculum vitae should be, and to keep its length to no more than one page at most.
In addition, it is recommended that you personalize your cover letter for each company that you apply to, following the same strategy that you used for your resume.
It is not enough for the cover letter to be a shortened version of your curriculum vitae (CV). This allows individuals to provide their potential future employer with insights into their personal experience, professional competence, and the reasons why they hold the right qualities for the role and fit well with the company.
When writing a cover letter, it is OK to exhibit one's personality; nonetheless, it is essential to keep a professional tone throughout the entire document.
When writing a cover letter, it is best not to concentrate primarily on one's previous experiences and accomplishments, as this is considered unprofessional.
Conduct in-depth research and write up an in-depth analysis of a project that piques your interest and one the team may have the opportunity to work on in the future.
This will reflect that you have undertaken extensive study and have spent time getting familiar with the organization you are applying to.
How to Ace an Interview in Canada
When applying for a variety of academic and professional possibilities, interviews are an extremely important part of the selection process.
Make certain that Congratulations are in order, as you have been invited to participate in an interview.
The occurrence that was recounted earlier is, without a question, significant and deserves praise for its accomplishments.
However, it is essential to admit that the interview stage of the process of applying for a job can cause a great deal of anxiety.
You have nothing to worry about because the interview advice that is going to be given to you in this section will assist you in effectively finishing the interview.
Candidates who are going through the interview process in Canada should be prepared to answer questions that fall into one of three separate categories: questions based on skills, questions based on behaviour, and questions based on situations.
Skills-based Questions
Questions based on your skills are asked to gain an understanding of your level of expertise in various technical areas.
When replying to questions of this kind, it is absolutely necessary to provide specific examples of the activities one has participated in, to describe the challenges one has faced, and to elaborate on the methods that have been utilized to overcome those challenges.
Behavioural-based Questions
Interviewers ask behavioural questions with the goal of determining whether or not a candidate is capable of successfully navigating a variety of circumstances that are relevant to the potential role they are applying for.
The purpose of this is to gain an understanding of how an individual behaves and reacts when placed in potentially difficult circumstances.
When replying to questions of this kind, it is important to use the STAR methodology, which comprises providing a detailed description of the situation, the task at hand, the action taken, and the outcome of the situation.
The purpose of this discussion is to provide a full description of the situation that has been presented by clarifying the contextual circumstances, outlining the designated task or objective, expanding on the course of action that was performed, and finally expounding upon the resulting consequences or results.
Situation-based Questions
One form of questioning is known as situational inquiries, and it involves posing hypothetical situations with the objective of generating responses or insights from the respondent.
The STAR method can be utilized as an effective technique in responding to this inquiry, somewhat similar to how it is used while conducting behavioural questioning.
It is of the utmost importance to always provide in-depth solutions to any and all enquiries. It is of the utmost importance that each of the examples that are supplied have a logical framework that includes an introduction, a development, and a conclusion.
To answer enquiries in a timely manner, kindly set aside a sufficient amount of time. It's possible that taking a breath in before participating in verbal communication is okay, given that doing so can reflect a thorough and thoughtful approach to coming up with an answer.
Before going in for the actual interview, it is a good idea to participate in some interview skill practice sessions with a friend or with a professional career coach, if that is at all possible.
It is absolutely necessary to undertake extensive research about the company in advance of attending your interview. This research should cover any recent news or projects associated with the company.
It is recommended that after completing an interview, a follow-up email be sent, or alternatively, thanks may be shown by means of a handwritten note or card, recognizing the interviewer(s) for their important time and thoughtful consideration.
Social Insurance Number (SIN)
It is necessary to hold a Social Insurance Number (SIN), the specifics of which may be found in the following section, in order to participate in the labour market inside the borders of Canada.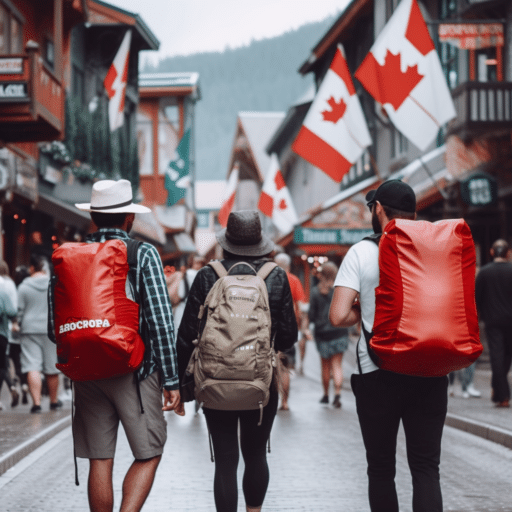 In addition to having a high school diploma or its equivalent as a required minimum educational attainment, the majority of employment opportunities in Canada require candidates to have a working knowledge of either the French or English language.
Additional characteristics may include things like adaptability, organizational prowess, problem-solving skills, the aptitude to work well in teams, strong communication skills, a positive attitude and demeanour, self-advocacy, resourcefulness, dependability, and independence.
Required Credentials and References
It is essential to take into consideration the possibility that potential employers would inquire about references as a part of the application process.
It is of the utmost importance to choose competent references who are able to vouch for your work ethic, professionalism, and expertise.
References can be people such as current managers, supervisors, coworkers, clients, or professors (Smith, 2019). References can also be companies.
It may be beneficial for those who are new to Canada and do not have local references to participate in activities such as volunteering, interning, studying, or networking.
Advice on how to network can be found above. These approaches have the potential to be highly successful in forming new interpersonal ties.
Individuals need to go through the process of having their foreign professional credentials and licenses recognized in order to be eligible for employment in Canada, which can take a significant amount of time depending on the specifics of the situation.
Relevant governing organizations have the authority to perform an assessment of an individual's education in a foreign country, level of competence in a foreign language, and professional history.
Prior to investing the costs that are associated with obtaining certification, it is recommended to first visit a regulatory agency in order to ascertain whether or not a certification evaluation and recognition are required.
In addition, World Education Services Canada (WES) provides newcomers with the opportunity to take a preliminary equivalency test at no cost.
There are a number of professions, such as carpenters, accountants, architects, doctors, electricians, and welders, that call for the validation of credentials.
Approximately twenty percent of the workforce in Canada is comprised of people who are employed in regulated occupations.
Additional professions, such as those in the legal industry, the banking industry, and the healthcare industry, are examples of fields that might be subject to government oversight at some point.
The Canada Pension Plan (CPP) for Self-Employed
In the context of Canada, the Social Security program is typically referred to by its acronym, CPP, which stands for the Canada Pension Plan.
The purpose of the program is to provide assistance to persons in Canada who are trying to generate income throughout their retirement years or in the event that they become disabled.
People working in Canada as an expat and who are self-employed and whose yearly net income plus pensionable employment income is greater than 3,500 Canadian Dollars or 2,612 United States Dollars are obligated to pay contributions to the pension plan.
Residents in Québec, on the other hand, are subject to a different obligation and are required to make contributions to the Québec Pension Plan (QPP), which is the provincial pension plan.
Contributions to the Canada Pension Plan (CPP) start when an individual is 18 years old and continues until they reach the age of 70, regardless of whether or not they continue to work after reaching this age threshold.
Since the beginning of 2019, the contribution rate for pensionable earnings under the Canada Pension Plan (CPP) has been increased to 10.2% from its previous rate of 10.0%.
The modification is implemented on a yearly basis and is calculated taking into account shifts in the cost of living.
An individual who is self-employed is obligated to make full contributions, which include both the employer and employee halves of the payment.
In contrast, a worker who is employed would only be liable for paying half of the payments, with the remaining share falling under the obligation of the employer.
This figure is arrived at during the process of filing the annual tax return, and it is dependent upon the 'net' income of the business, which is established after all of the operating costs have been subtracted.
The maximum amount that an individual can contribute to their retirement plan if they are self-employed is 5,497.80 CAD (4,103.64 USD).
This modification is carried out on a yearly basis. If a person pays an excessive amount of contributions to their Canada Pension Plan (CPP), then any overpayments will be returned to them through their tax refund. The CPP stands for the Canada Pension Plan.
People who are self-employed have the freedom to construct additional retirement income investments in addition to participating in the Canada Pension Plan (CPP), should they so choose.
Final Thoughts
Working in Canada as an expat provides access to a wide variety of options and a superior standard of living.
People from all over the world are encouraged to come and make a home in Canada due to the country's numerous employment opportunities, thriving economy, and magnificent natural surroundings.
It is vital, in order to find work as an expat in Canada, that you obtain a valid work permit, that you modify your CV and cover letter to meet specific job applications, and that you prepare for interviews using tactics that address skills, behaviour, and situational questions.
Only then will you be able to find employment. It is also very important to be aware of the differences in compensation levels that exist across regions.
Some states and provinces have higher average incomes than others do.
In addition, it is essential for individuals who are self-employed to have an in-depth understanding of the Canada Pension Plan (CPP) in order to effectively plan for their long-term financial future.
In the end, the allure of Canada as a place to settle permanently for expatriates extends beyond the country's economic potential and includes not only its cultural richness but also its exceptional quality of life.
Pained by financial indecision? Want to invest with Adam?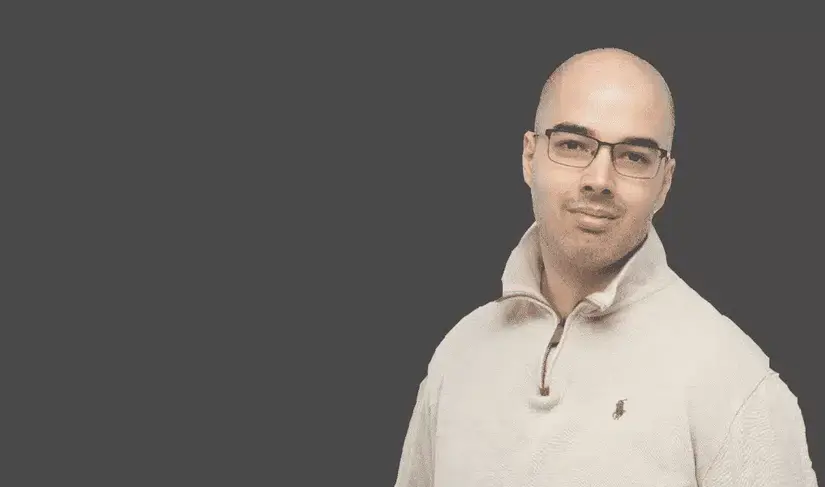 Adam is an internationally recognised author on financial matters, with over 694.5 million answer views on Quora.com, a widely sold book on Amazon, and a contributor on Forbes.