10 Best International Schools In South Africa
If you are looking to invest as an expat or high-net-worth individual, which is what I specialize in, you can email me (advice@adamfayed.com) or WhatsApp (+44-7393-450-837).
The best time to invest, as a parent or teacher, is when you are moving countries.
You can also receive our free beginners guide for expat teachers to invest whilst living overseas by clicking here.
Introduction
There are a number of best international schools in South Africa, some of which are coeducational and others which are only for boys or girls.
These schools have very high expectations for their teachers. Their teachers have received specialized training in the delivery of US, UK, Singaporean, and Montessori core curricula.
Additionally, some schools offer the German Abitur, International Swiss Baccalaureate, and French Baccalaureate curricula. These international schools are all special in their own ways.
The Education System in South Africa
There are almost 25,000 schools in South Africa, including 2,000 independent schools that may be private or foreign institutions in addition to the 23,000 state schools.
The state-run educational system divides schooling into primary (ages 6–12) and secondary (ages 13–18) education. From kindergarten through graduation, a lot of private and international schools generally cover the entire educational experience.
Your child must enroll in compulsory schooling in South Africa between the ages of seven and 15 whether you choose an international or a state institution (Grades 1 to 9). Students in Grades 10 through 12 have three options.
Once they have earned their National Senior Certificate (NSC) or Matric, they can continue their education at an academic or technical (vocational) school and receive their diploma. As an alternative, once they turned 16 they could stop going to school and begin working.
Sadly, the South African educational system is frequently criticized for its inequality and resource shortage, which has an impact on the quality of instruction, particularly in the public sector.
However, the quality of education can differ even between state-run institutions, depending on their funding, resources, and the contributions parents can make through tuition payments.
South Africa is consequently ranked 75th out of 76 nations by the OECD. Furthermore, there is a significant test score difference between the top 20% of schools in the nation and the bottom 80%.
Despite receiving government funding, public schools continue to impose tuition costs. These typically cost between R30,000 and 60,000 annually. If parents are unable to pay these expenses, they may submit an exemption request to the school board.
Private and international schools in South Africa cost between R100,000 and R200,000 a year, which is significantly more than public schools.
International Schools in South Africa
The Council for Quality Assurance in General and Further Education Training must accredit all institutions of higher learning in South Africa, including those that are abroad.
There are 53 international schools among the nearly 25,000 schools in South Africa. International schools are not very well-liked by the general public despite providing a high standard of education because of their expensive costs and stringent admissions standards. Even more so if their employer sponsors their children, many foreigners favor these educational institutions.
International schools in South Africa offer different curricula while public schools in that country adhere to the national curriculum. For instance, many provide American, British, and French curricula.
Public schools are divided into elementary and secondary levels while international schools typically offer primary through secondary education. There are no middle or intermediate schools in South Africa.
Most international schools also provide options for learning a second foreign language in addition to teaching classes in the language of their curriculum (for example, English, German, or French).
In contrast, up until Grade 3 in state schools, students are taught in their native language (there are 11 recognized official languages in the nation). Following that, schools typically switch to using English or Afrikaans for instruction.
While local schools operate from January to December, international schools in South Africa follow the August to June calendar.
Types of International Schools in South Africa
In South Africa, parents have a wide range of options for international schools. Each institution operates naturally in accordance with a specific curriculum.
However, they typically provide high-quality instruction, a multicultural environment, and first-rate facilities and extracurricular activities. Additionally, the majority promote multilingualism by urging students to study multiple languages.
However, parents need to be aware that these schools are pricey. Depending on the child's age and grade level, different fees apply.
For instance, the American International School of Cape Town (AISCT) will charge, on average, R148,616 per year for your first-education. grader's Additionally, you should budget R206,032 per year for your teen's high school expenses. These costs do not include boarding and are only for day students.
For South African students to graduate from high school or matriculate, they must pass a final exam. The National Senior Certificate (NSC) is once again only for public schools; however, international schools take the exams for their native curricula.
The General Certificate of Secondary Education (GCSE), for instance, is offered in Year 10 in British schools, followed by A-Levels in Year 12. Advanced Placement (AP) courses are taught in the final two years of high school in American schools. Final exams and the SAT will be taken by students in their senior year (12th grade).
Students from South African international schools typically continue their academic careers by applying to universities right after graduation.
Curricula of International Schools in South Africa
International Primary Curriculum (IPC)
The International Primary Curriculum (IPC) fosters a love of learning in young students. The IPC emphasizes fundamental skills rather than academic subjects for kids between the ages of three and twelve.
This promotes a child's overall development, including their emotional, social, and intellectual growth, and enables them to tap into their innate curiosity. The curriculum evaluates each child's development in three stages: 5 to 7 years, 7 to 9 years, and 9 to 11 years, even though there are no formal assessments.
The International Baccalaureate (IB) in South Africa
1994 saw the opening of the first International Baccalaureate (IB) World School in South Africa. There are 12 IB World Schools in the nation right now.
Only three institutions offer the Middle Years Programme (MYP) or International Baccalaureate Diploma Program, even though ten offer the Primary Years Programme (PYP) (IBDP).
The goal of this global curriculum is to raise young people who are knowledgeable and inquisitive and who respect and understand other cultures. Mathematics, science, humanities, philosophy, and a CAS (Creativity, Action, Service) element are among the learning disciplines.
Students must successfully complete the following in order to graduate from their final year and receive the IB Diploma:
pass the six required core exams
write a lengthy essay in their area of interest
at least 150 CAS hours under their belt
This certification is recognized by universities everywhere. IB schools are pricey, though. The cost of tuition, excluding boarding, can range from R44,980 to 137,439 per year, depending on the child's grade.
American International Schools
Students in these schools must maintain particular yearly standards in order to continue their education, which is based on the American curriculum.
In general, they emphasize academic subjects while promoting analytical, problem-solving, and critical thinking abilities. Despite encouraging students to learn a second language like French or Spanish, classes are taught in English.
Students can earn college credit for US colleges and universities by enrolling in AP classes in their final two years in subjects like English, calculus, United States (US) history, economics, and chemistry.
Most students leave school with a High School Diploma. However, if a high school graduate wants to continue their education, they must also take the SAT.
These scores are typically needed for admission to universities. The most well-known US international school in South Africa is the American International School of Cape Town (AISCT).
British International Schools (Cambridge Curriculum)
The British educational system or the Cambridge curriculum are used by many international schools in South Africa.
The Cambridge curriculum adopts a comprehensive strategy for creating students who are self-assured, intellectually curious, and socially engaged.
In addition to core academic subjects like English, math, and science, kids also take social sciences, Afrikaans, music, IT classes, and physical education. Exams for the General Certificate of Secondary Education (GCSE) and A-Levels are typically taken by students in Years 10 and 12, respectively. Symbols from A* (highest) to E are used by teachers to grade students' work (fail).
International General Certificate of Secondary Education (IGCSE)
For students aged 14 to 16, the International General Certificate of Secondary Education (IGSCE) is the global equivalent of the GCSE.
It offers more coursework options than the GCSE (more than 70 subjects and more than 30 languages), which is one of the main differences. To accommodate a wider range of abilities, projects and tests are graded on a scale from A* to G.
Teachers evaluate students' development using a range of assessment tools in subjects like:
both oral and practical abilities
initiative, problem-solving abilities, and practicality
academic expertise and comprehension
Students who earn an IGCSE credential are prepared for the A-Levels or the IB Diploma, which they must take to graduate from high school and become eligible for admission to universities.
French International Schools
The French curriculum is used in a number of international schools in South Africa.
The majority of these schools provide bilingual instruction in both French and English. Students follow a demanding academic schedule that includes many different subjects.
They have the option to select new specialty subjects in Seconde (Year 10) of secondary school (lycée), such as literature, economics, and technology.
After that, students must devote their Première (Year 11) and Terminale (Year 12) to just one subject (Year 12). This will then be the focus of their baccalauréat (bac), the French equivalent of a high school diploma.
Method Schools
International method schools in South Africa typically place more of an emphasis on the early years. Examples of international method schools are those specializing in the Steiner-Waldorf, Montessori, or Reggio Emilia approaches.
Religious Schools
There are a number of religiously affiliated international schools in South Africa, despite the fact that these are less typical.
Along with a strong academic program, these learning institutions frequently provide spiritual or theological instruction. Most frequently, these institutions are run by or connected to the Anglican, Catholic, Jewish, or Islamic religions.
How to Choose the Best International Schools in South Africa for Your Children
When picking a school for your child, there are many factors to consider as a parent. The following factors should be taken into account when choosing:
Cost: Are you able to pay for it, or will your employer cover the costs?
Curriculum: Which educational system—British, American, or French—should your child adopt?
Qualifications: Where does your kid want to submit an application for college? Would they need to take AP courses, the SAT, or perhaps an International Baccalaureate (IB) diploma to continue their studies in the United States (US), the United Kingdom (UK), Europe, or Australia?
Languages: Do you want your child to learn other languages? If so, what language do you want them to learn in school?
Extras: What amenities and extracurricular programs does the school provide?
Class size: Will your kid receive the care they require?
Admission: Can you meet the deadlines and requirements for admission to an international school in South Africa?
Location: Does your child need to board or commute how far each day?
Integration: How crucial is it for your kid to grow up surrounded by South African culture?
10 Best International Schools in South Africa
1. Herschel Girls School
This reputable girls' Anglican school is situated in Claremont on a picturesque campus. In 1922, Herschel Girls School, one of the best international schools in South Africa, was established.
This institution is well-known throughout the world for its admirable academic achievements and support of South African women and girls.
Other characteristics include strong research capabilities, top-notch instruction, once-a-week boarding, a stellar reputation in music and drama, sports, and preparation for life after graduation. Visit their website here.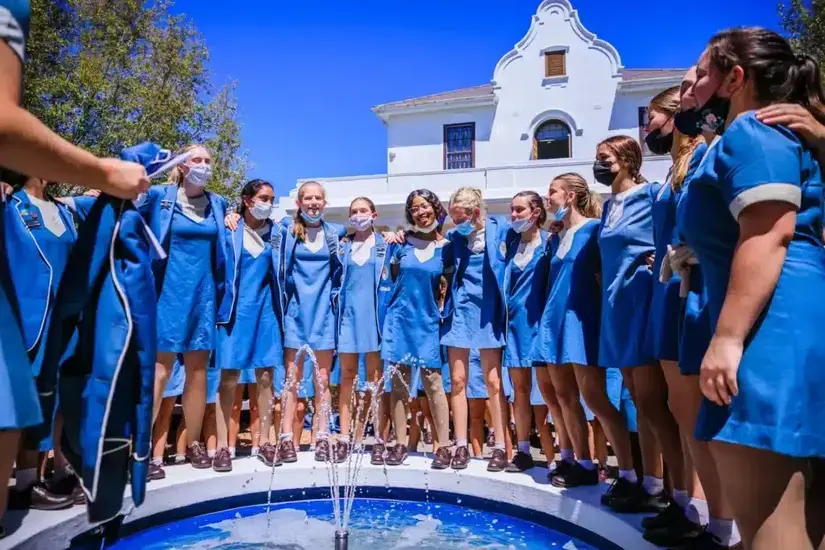 2. Westerford High School
In Newlands, Cape Town, there is a public, coed high school called Westerford. It takes pride in its supportive learning environment, respectable academic team, varied cultural life, required extracurricular activities, and rigorous academic curriculum.
The school's motto, 'Nil Nisi Optimum' (Nothing but the best) serves as the school's guiding principle. For this school, only the very best are acceptable. The institute currently has over 900 students and over 30 talented and dedicated staff members.
Other popular facilities of the school include an indoor sports complex, a swimming pool, computer labs, seminar rooms, and the Jubilee Center, which was constructed in 2013 to commemorate the institution's 60 years of existence.
Leading international school Westerford High School offers both domestic and foreign students a top-notch education.
3. Herzlia High School
Herzlia High School, one of the best international schools in South Africa, has developed an admirable reputation for excellence, inclusion, and a holistic approach to education over the years. They are gladly accommodating students with a range of abilities, talents, and strengths.
They work hard to uphold, cultivate, and establish wonderful relationships among the faculty, students, and parents.
Consequently, students will receive the quality of education they merit. This university has developed a network with a deluge of well-known, successful tertiary institutions all over the world.
Herzlia High School students are prepared to live as global citizens. Students receive the best care they need and deserve, including numerous opportunities, award-winning vocational programs, mentoring sessions, and participation in a variety of sports (squash, basketball, soccer, chess, rugby, netball, cricket, tennis, golf etc).
The Student Herald, an internal publication, cultural pursuits like vocal ensembles, music ensembles, school plays, and debating, as well as numerous outreach initiatives, clubs, and societies are among the additional activities. In fact, by enrolling in this excellent learning institution, students can accomplish so much.
4. The American International School of Cape Town
The American International School of Cape Town is one of the best international schools in South Africa. This 12-acre not-for-profit educational facility was established in 1997. It is an international school that serves more than 500 students, aged 2 to 18, from 50 different countries.
Reputable intellectual authorities from various parts of the world instruct the students. The school offers its students a variety of opportunities. The kindergarten, elementary school, middle school, and high school are the four divisions of this school.
The curriculum at this school follows American standards. They excel at teaching foreign languages, particularly French and Spanish.
The United States of America, Canada, Australia, South Africa, and Europe are the most popular destinations for graduates of this accredited citadel of learning, though they can attend universities all over the world.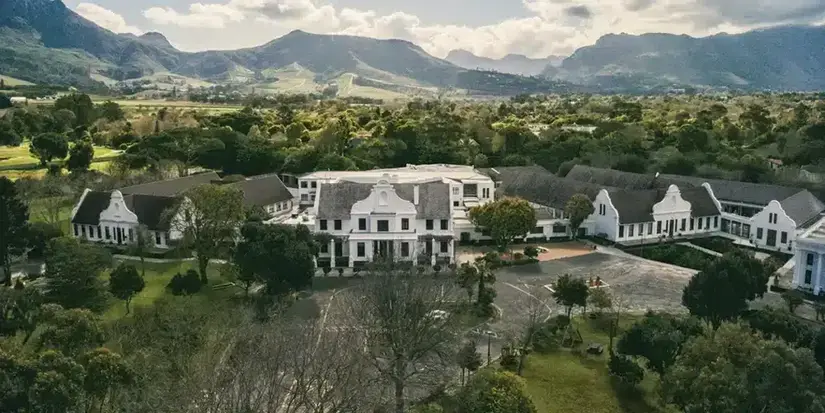 5. Bishop's Diocesan College
An all-boys, faith-based, independent school, Bishop's Diocesan College has a distinguished history of academic excellence and a strong commitment to important areas of educational practice, such as spiritual, pastoral, cultural, and academic activities. A college, a preparatory school, and a pre-preparatory school make up this institution.
Over 1,500 students and over 1,000 staff members from various countries make up Bishop's Diocesan College. Despite its high rankings and size, this institution employs small classes to ensure that each student receives the instruction they deserve.
This school's curriculum and teaching style are incredibly innovative and focused on helping students reach their full potential.
6. Blouberg International School
This international coeducational school is impressive and vibrant, and it takes pride in using the British National Curriculum. It is one of the best international schools in South Africa.
Graduates from this prestigious institution leave school well-equipped to take on life's many challenges and/or continue their education at universities and colleges of learning around the globe.
Sending your child or children to this fantastic school is one of the best choices parents can make for them today. The Atlantic Ocean and Table Mountain provide a striking backdrop for Blouberg International School.
7. El Shaddai Christian School
An inspiring, vibrant, and perfect independent coeducational school, El Shaddai Christian School is located in the prestigious Durbanville neighborhood's rolling hills. This school has a strong commitment to academic excellence, biblical principles, and discipline.
As a result of using the Cambridge curriculum, it helps students get ready for British universities. There are primary, pre-primary, and high schools at this institute.
The class size is limited to 20 students because teachers are trained to give each student individual attention. Within the boundaries of both structured and unstructured play, they learn.
8. Generation Schools
In January 2016, Generation School officially opened for business. It is an institution that is relatively new. But ever since it began, it has been growing extremely quickly. Their educational strategy is based on the Cambridge curriculum and the Montessori philosophy.
Students are encouraged to proceed at their own pace, which motivates them to learn everything there is to know about the subject that interests them. The environment at Generation Schools is ideal for achieving academic success.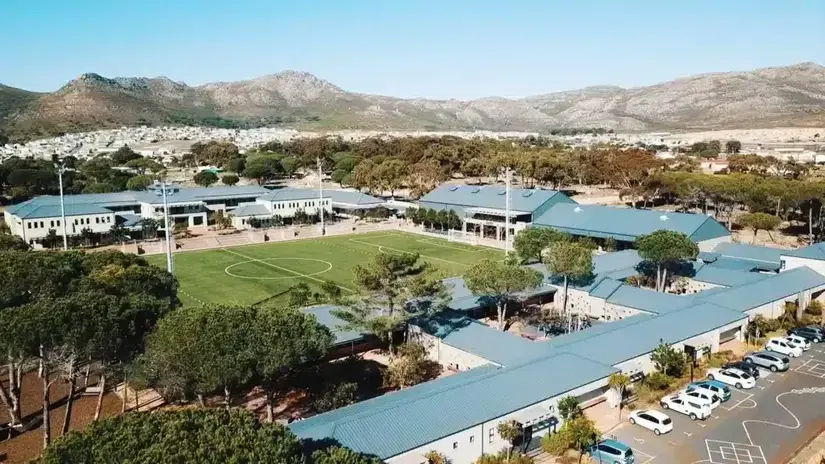 9. Hout Bay International School
This co-educational school is a national model and offers Cambridge and the International Baccalaureate programs to its students.
This outstanding institution encourages students to acquire the fundamental knowledge and abilities that will enable them to succeed academically and discover the world around them.
Despite its claim to be "proudly South African," Hout Bay International School upholds the highest international standards and a global perspective.
10. Deutsche International Schule Kapstadt
This bilingual, coeducational institution is fantastic. There are high, elementary, and middle schools. The German International School is another name for it. It is one of the best international schools in South Africa.
The environment this school exposes its students to is both global and European. The majority of the teachers at this school are from South Africa and Germany.
It offers university entrance credentials for South African and European students. With a strong emphasis on music, academics, sports, and other extracurricular activities, this school uses cutting-edge facilities, cutting-edge technology, and a variety of teaching methods.
Pained by financial indecision? Want to invest with Adam?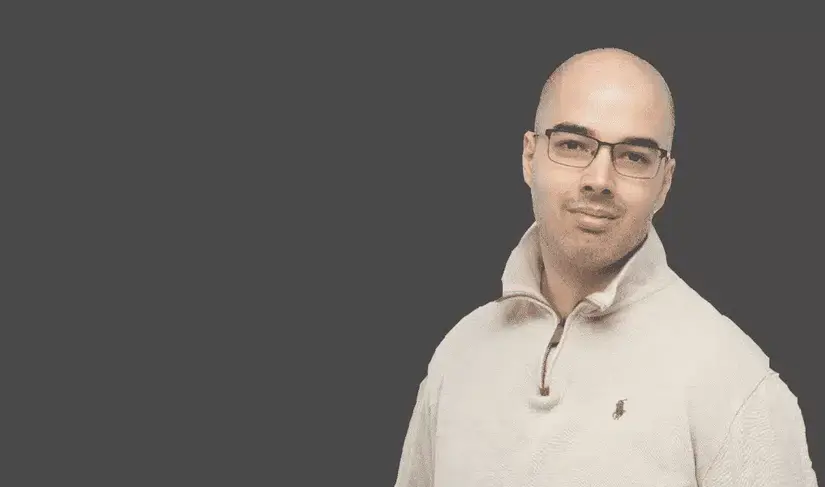 Adam is an internationally recognised author on financial matters, with over 693.5 million answer views on Quora.com, a widely sold book on Amazon, and a contributor on Forbes.