14 Best International Schools In Cambodia
If you are looking to invest as an expat or high-net-worth individual, which is what I specialize in, you can email me (advice@adamfayed.com) or WhatsApp (+44-7393-450-837).
The best time to consider your finances as an expat teacher or parent is when you are moving countries.
You can also receive our free beginners guide for expat teachers to invest whilst living overseas by clicking here.
Introduction
Finding the best international schools in Cambodia for your kids after moving to the country? This article discusses the best international schools in Cambodia.
The cost of attending an international school is notoriously high. However, due to a competitive international education market and a burgeoning middle class in the region's developing nations, there are more affordable options in Asia today.
More local parents are looking to send their kids to international schools in these nations, primarily for the higher quality of instruction and the wider range of university options.
The capital of Cambodia, Phnom Penh, has the lowest international school tuition among Asia's major cities, according to a recent study by the International Schools Database (ISB). About fifty international schools are located in the city.
Phnom Penh is the only city with a minimum price of less than US$2,000, and the study claims that it is the most affordable city in Asia for international education.
Private and International Schools in Cambodia for Expats
Private schools offer a high standard of education due to smaller class sizes and more experienced teachers. This private and international school system is frequently the only practical choice for expat families.
Despite an increase in private schools, the majority still only provide for primary education. The availability of private secondary education is still limited, in part due to the lack of government funding. This raises the cost of these institutions even further.
Regarding nationally standardized curricula, tests, teacher recruitment, and examinations, private schools must adhere to certain standards.
Private school teachers typically have high salaries because they are highly trained and seasoned international educators. Schools must therefore provide a competitive salary that is comparable to that of other nations, like Dubai or Singapore.
Public schools are significantly less expensive than private schools. English is only used to teach subjects in private schools.
You won't have much of a choice as an expat other than to select one of these (unless your children know Khmer). A lot of the better private schools do have waiting lists, so if at all possible, check before you move.
Costs vary by school but frequently include:
Capital fees. These have a yearly payment requirement and go toward the school's facilities and resources.
Entrance fees. The early years, Primary Years Reception (PYR), and Grade 12 are different in this regard.
Enrollment deposit. To reserve a spot for your child, this must be paid.
Tuition fees.
ESL costs. Costs for kids who need more English instruction.
Application fees
Always check with the school as there may be other hidden costs.
Admission to International Schools in Cambodia
International schools are the only choice for expats relocating to Cambodia with families, particularly if their kids only speak English or another language.
In order to enroll, you need:
a completed application form,
a passport photo,
a photocopy of the passport photo page,
the latest school reports (if possible), and
an application fee
Sometimes you have to be aware that there might be an entrance exam, and some schools demand a health check. They might ask for records of a child's vaccinations or other health-related documents.
Most kids who speak English as a second language must pass an ESL exam. English speaking, writing, listening, and reading skills are tested on an ESL exam.
Be mindful that some schools have a cap on the number of students they can accept; if this limit is reached, your name will be added to a waiting list.
If a child has a sibling who is already enrolled in the school, they are frequently given preference. The child will be put at the top of the waiting list for that class if it is full at the time of registration for a child with a sibling already enrolled at the school.
To maintain a certain proportion of students from various nationalities in a class, some schools even place a cap on the number of students from particular nations. Remember that some institutions only provide primary or secondary education.
For younger students, English and Khmer are always taught, and some schools decide to teach French or Chinese in higher grades. Science, social studies, history, and math are also required subjects.
14 Best International Schools in Cambodia
1. International School of Phnom Penh (ISPP)
The best educational opportunities available in Cambodia are provided by the non-profit International School of Phnom Penh (ISPP), one of the best international schools in Cambodia.
They provide high school International Baccalaureate programs and a variety of extracurricular activities, and they are accredited internationally.
The school is located on a stunning campus that features an impressive array of amenities, including a swimming pool, playgrounds, and computer labs in addition to a professional-sized performing arts theater.
With more than 50 nationalities represented among its students and a wide range of environmental and social programs, including regional scholarships and teacher preparation courses, ISPP is dedicated to diversity. Students in the preschool through twelfth grades receive an excellent education at the institution.
There are over 50 different nationalities represented among the diverse student body here. The cost of tuition ranges from $7,700 to $24,000.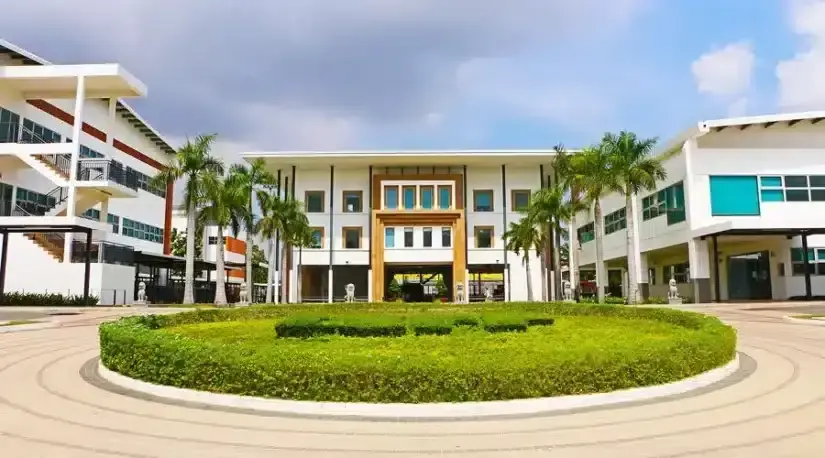 2. Australian International School of Phnom Penh (AISPP)
The Australian International School of Phnom Penh (AISPP), offers the International Baccalaureate curriculum starting with the Primary Years Programme (PYP), continuing through the Middle Years Programme (MYP), and concluding with both the Diploma Programme (DP) and Career-related Programme (CP) for the final two years.
AISPP, one of the best international schools in Cambodia, is a member of the Australian International Schools Association (AISA) and the Council of International Schools (CIS).
Many of the instructors are Australian teachers, but there are also instructors from New Zealand, the United Kingdom, and the United States who are qualified native English speakers and who teach the curriculum.
The campus is brand-new, enormous, and gorgeous, and there are many extracurricular options available, including robotics, karate, swimming, and French.
The spacious and lovely campus, which is a favorite among Australian and New Zealandese expats, has plenty of room for a variety of extracurricular activities like swimming and karate.
The cost of tuition ranges from $5,000 to $22,000.
3. iCAN British International School
The iCan British International School is a well-known institution with reasonable tuition that offers British curriculum up to Grade 9.
The school teaches the International Primary Curriculum (IPC), which uses the English national curriculum to help children learn literacy and numeracy through a variety of thematic units.
The cost of tuition ranges from $5,000 to $13,000 in the US.
4. Singapore Cambodia International Academy
This school offers Cambridge Assessment International Education and is designated by the Singapore Examinations and Assessment Board (SEAB) as an Overseas Examination Center to administer the Singapore International Primary School Examination.
It draws on the knowledge of trained and experienced Singaporean and international educators (iPSLE).
Additionally, the University of London has designated the institution as the first and only Recognized Teaching Center in Cambodia to provide the International Foundation Programme (IFP).
The website does not provide easy access to tuition costs.
5. Canadian International School of Phnom Penh
On its 10-acre campus, the Canadian International School of Phnom Penh, an accredited institution with three campuses, offers preschool through grade 12.
CIS, one of the best international schools in Cambodia, provides a Canadian curriculum from the province of Alberta in English with teachers who hold international certifications, the majority of whom are Canadian citizens. With more than 30 different nationalities and an average class size of 18, they also provide bilingual programs in French and Mandarin.
In comparison to some of the other major international schools, Phnom Penh's Diamond Island's main campus is impressive and even nicer than many Canadian schools.
For preschool-aged children, there are campuses in Olympia City and Bassac Garden as well. Fees range from $6,600 for nursery students to $19,400 for students in grade nine per year.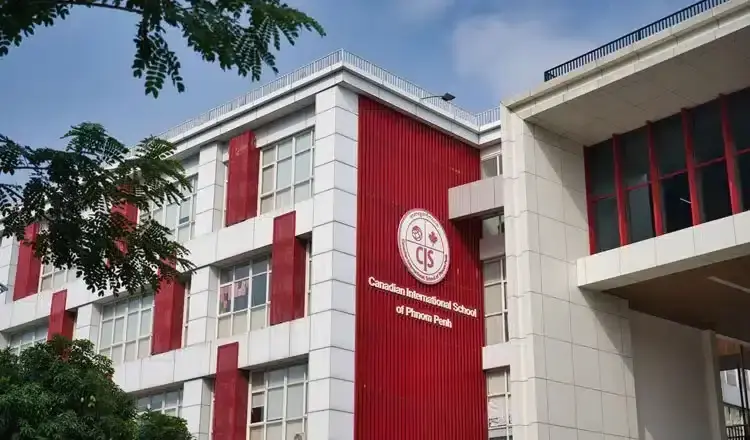 6. Invictus International School
Ages 3 to 18 can receive an affordable education with a British foundation at Invictus International School.
Starting with the UK Early Years Foundation Stage (EYFS), which teaches language and social development through games and play for young learners, we can then transition to the International Primary Curriculum (IPC), which is designed for kids up to the age of eleven.
Students in middle school study the Cambridge Secondary Curriculum before switching to the International General Certificate of Secondary Education (IGCSE) to get ready for the Cambridge A-Levels.
Invictus is a part of a regional network of Singapore-based schools that all follow the British curriculum.
With annual tuition starting at $1,980 for half-day nursery students and rising to $7,700 for students in year 10 and up, plus a one-time $1,100 registration and assessment fee, the cost of education at Invictus is competitive with that of other large international schools in Phnom Penh.
7. Northbridge International School
International Baccalaureate programs are available through high school at Northbridge International School, one of the best international schools in Cambodia.
The institution has joined the Nord Anglia network of international schools and is utilizing the connection with Nord Anglia to offer students even more opportunities, including partnerships with Julliard and Barcelona Football Club.
Depending on the student's age, tuition can range from $6,000 to $24,000, including capital costs.
8. Lycée Descartes
The Lycée Descartes, one of the best international schools in Cambodia, is a school with a government license in France that provides high-quality instruction in English and French from preschool through high school while adhering to the French national curriculum.
The cost of tuition ranges from $6,000 to $9,000 per year, with a $2,000 reduction for students of French or Cambodian descent. There are financial aid options.
9. Footprints International School
For expats who want their children to learn Khmer while not breaking the bank, Footprints International School is a well-liked option. From kindergarten through grade 11, Footprints offers a bilingual program in English and Khmer in various locations all over Phnom Penh.
For an all-encompassing approach to education, the curriculum emphasizes math, language arts, science, and social studies in addition to computers, art, swimming, and other activities.
Footprints are accredited internationally by the Western Association of Schools and Colleges (WASC) and registered with Cambridge for primary and secondary education. Depending on the grade, prices range from $2,200 to $4,800.
10. Logos International School
From kindergarten through grade 12, students can receive their education at the Christian school Logos International School.
The institution is a fully accredited member of both the Western Association of Schools and Colleges and the Association of Christian Schools International (ACSI) (WASC).
The majority of the teachers are from North America, and the curriculum adheres to North American standards. Although the school is renowned for its academic excellence, non-Christians may find it challenging to adjust because bible studies are required.
Depending on grade, Logos' annual tuition ranges from $4,000 to $8,000. Discounts are available for large families and missionary missionaries' kids.
11. Brighton International School
Boeng Tumpun, south of the center of Phnom Penh, is home to the pre-school and primary Brighton International School, which serves students from the ages of 2 to 11.
The curriculum is based on the UK national curriculum and uses the Early Years Foundation System (EYFS) for young learners. Subjects are taught in both English and Khmer. Fees are between $2,160 and $3,600.
12. The Giving Tree
The Giving Tree, one of the best international schools in Cambodia, provides part- and full-time programs for kids from 6 months old through fifth grade. It was founded by two expat mothers who wanted to give their kids a truly global education.
Although classes are taught in English and are based on the International Primary Curriculum (IPC), students have the option of studying Japanese, French, or Khmer.
They have instructors from all over the world, the majority of whom have credentials from their home nations. Depending on age, tuition can range from $1,000 to $2,200.
13. Australian Centre of Education (ACE)
Leading providers of English Language Teaching services in Cambodia and South East Asia include the Australian Centre for Education. IDP Education has launched ACE.
Over 400,000 students have been placed by IDP Education, a company with over 45 years of experience in international student placement services, into reputable institutions in Australia, the United Kingdom, the United States of America, Canada, and New Zealand.
IDP offers IELTS in more than 200 test centers across 50 countries, with 100 international student placement offices located in 32 different countries.
International English Language Testing System, the premier English language proficiency test, is co-owned by IDP Education, a global leader in services for placing international students.
14. American University of Phnom Penh (AUPP)
The only university in Cambodia offering dual degree programs that are both internationally recognized and accredited by the US is the American University of Phnom Penh, one of the best international schools in Cambodia.
Students have the option to earn dual Bachelor's and Master's degrees from US professors located in Cambodia through partnerships with the University of Arizona (UA) and Fort Hays State University (FHSU).
High caliber and experienced faculty are hired by AUPP. Ninety percent of the faculty members have PhDs from American and other western universities and have years of experience teaching at the university level.
There are no restrictions on the opportunities that await students who choose to pursue their education with the American University of Phnom Penh thanks to its new campus.
AUPP recently moved into its cutting-edge facility and celebrated the opening of its new campus. With a capacity for up to 4,000 students, it is the largest international standard university in Cambodia.
In addition to having a thriving student life, AUPP encourages student involvement in numerous clubs and group activities in an effort to improve the quality of life for its students. Visit their website here.
Pained by financial indecision? Want to invest with Adam?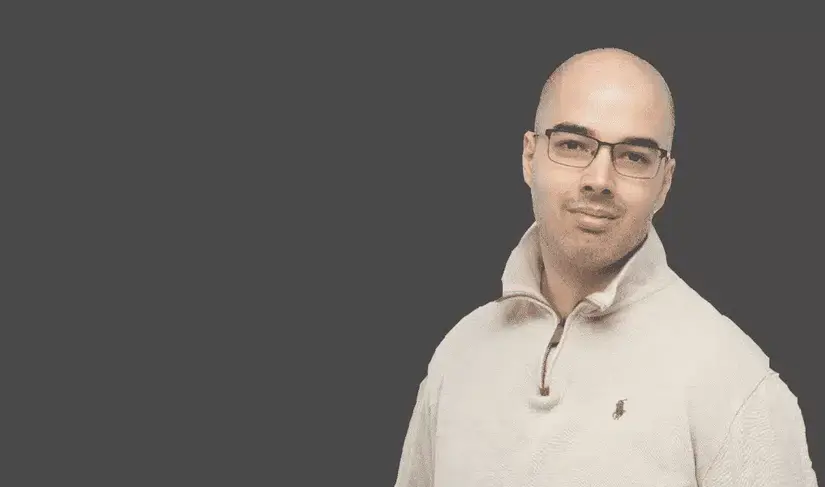 Adam is an internationally recognised author on financial matters, with over 668.9 million answer views on Quora.com, a widely sold book on Amazon, and a contributor on Forbes.
Tags
American University of Phnom Penh (AUPP)
,
Australian Centre of Education (ACE)
,
Australian International School of Phnom Penh (AISPP)
,
Brighton International School Phnom Penh
,
Canadian International School of Phnom Penh
,
Footprints International School
,
iCAN British International School
,
International School of Phnom Penh (ISPP)
,
Invictus International School
,
Logos International School
,
Lycée Descartes
,
Northbridge International School
,
Singapore Cambodia International Academy
,
The Giving Tree Cambodia