Basel expat cost of living 2021 – that will be the topic of today's article.
Many people assume that Switzerland is an expensive place to live as an expat, but is that really the case?
We will also look at some of the other factors about living in the city.
Nothing written here should be considered formal tax, or any other kind of advice, and some of the things might change over time.
For any questions, or if you are looking to invest as an expat, you can contact me using this form, or use the WhatsApp function below.
The best time to review your situation is often when you are moving to a new country.
Introduction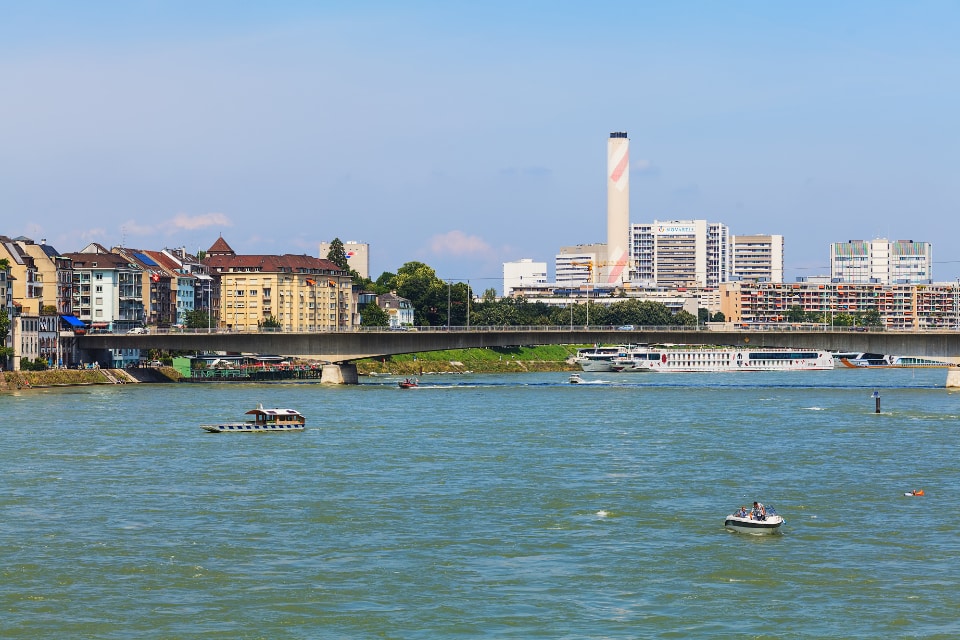 Due to the high level of economic development, beautiful nature and effective actions of the authorities, Switzerland regularly occupies leading positions in all kinds of ratings of the best countries to live in the world.
Even though cities such as Geneva, Basel or Zurich are among the ten most expensive cities in the world, thousands of immigrants every year strive to move to Switzerland and stay in this country forever.
The population of Switzerland is about 8.7 million people, while about 2.1 million are foreigners with a permanent residence permit. It also hosts a huge number of temporary foreign workers from Italy, France and Germany who cross the Swiss border every day. Next, let's talk about prices and cost of living, tax rates, professions in demand, salaries, pros and cons of immigration and living in one of the most beautiful cities of Switzerland in 2021.
About the city
Basel is a city in the northwest of Switzerland. The capital of the German-speaking semi-canton Basel-Stadt and the administrative center of the commune of the same name.
Center for the chemical and pharmaceutical industry. Headquarters of Novartis and Hoffmann – La Roche, as well as international banking organizations, one of the headquarters of UBS Bank. The oldest university in Switzerland. One of the world's largest educational centers in the field of early music (Schola cantorum Basilienis as part of the Basel Academy of Music). River port, on the territory of France, an international airport of joint use.
The Rhine divides the city and its historic center into two parts: Greater Basel on the left bank and Lesser Basel on the right. In Greater Basel, a Romano-Gothic cathedral of red sandstone rises above the Rhine, and a late Gothic town hall on the Market Square.
Basel is the third largest city in Switzerland, where about 30% of the population is foreigners. The city has convenient transport links – you can quickly and easily get to any part of the city. Basel is a small city, but there is always something to do here.
A great choice of restaurants and a rich cultural life will keep you busy. Located on the Rhine, the city will surprise you with more than 40 museums, beautiful architecture and a large number of parks. It's easy to see why this Swiss city is among the top 10 cities to relocate in 2017.
Therefore, for people who are going to move to Basel and are interested what kind of expenses are they going to face, we have prepared an in-depth article about cost of living in Basel: housing, food, utility bills, internet, transport, cafes and restaurants, entertainment, and much more.
Pros and cons of living in Switzerland
The standard of living in Switzerland is one of the highest in the world. This is evidenced by both the income of local residents and the prices of goods and services. Despite the high cost of living, the financial situation of the Swiss is more comfortable than that of the citizens of most countries of the European Union, including the most prosperous and economically powerful regions. Let's highlight the positive and negative aspects of living in Switzerland.
Pros of living in Switzerland
Switzerland is one of the richest countries in the world with a thriving economy and broad prospects for career growth or the development of your own Swiss company.
Switzerland has three official languages ​​- German, Italian and French, in addition, most of the locals are fluent in English.
According to the authoritative London research institute Legatum Institute, Switzerland is one of the three countries with the best medicine in the world.
Ideal infrastructure and high-quality education system both in schools and in Swiss universities.
Switzerland is considered one of the most beautiful countries on the planet with amazing architecture, lakes, mountains and clean air.
Plenty of outdoor activities including bike trails, hiking trails and ski slopes.
Switzerland has a very low crime rate and in general it is one of the safest countries in the world.
The convenient geographical location of Switzerland in the central part of Europe allows you to quickly and cheaply get to all European countries.
In Switzerland, a lot of attention is paid to nutrition. That only cost about 450 varieties of local cheese. The food is always fresh, healthy and tasty.
Stable financial system and bank secrecy.
Cons of living in Switzerland
Living in Switzerland is very expensive.
Everything is closed on Sunday except for gas stations and small shops at train stations.
To obtain Swiss citizenship, you need to legally reside in the country for at least 10 years, and until January 1, 2018, it took 12 years.
Finding a job in Switzerland is incredibly difficult. The competition in the local labor market is enormous.
For a full-fledged business, citizens of states from outside the European Union in most cases need to have a residence permit in Switzerland of category C, which is issued only after 10 years of residence in the country.
Some immigrants find it difficult to integrate into the local society. Foreigners are often viewed with suspicion.
It is almost impossible for citizens from countries outside the EU or EFTA to buy property in Switzerland. Even the majority of local residents (about 60%) rent housing.
The Swiss adhere to the annoyingly scrupulous rules, many of which are not spelled out anywhere, much less are law.
All male citizens between the ages of 19-26 serve in the army for 260 days, spanning as much as 10 years.
Switzerland is landlocked.
Housing
Purchase. Prices in Switzerland can vary several times depending on the type of property and the region. For example, in Basel prices per sq. m of elite housing reach $ 9000 – in particular, if you want to buy an apartment in the center. In general the prices for houses are starting from $ 300,000 and can have an infinite continuation.
With such prices, it is not surprising that a quarter of young Swiss are in no hurry to leave their father's house. And the majority of residents, taking into account the accompanying taxes and mortgage payments, prefer to rent apartments and houses, rather than buy them.
Rent. The most expensive cities in terms of rent are Zurich, Geneva and Basel. The monthly rate for a rented one-room apartment in the center is from $ 2000, closer to the outskirts – from $ 1500. In small towns, you can find lower prices – around $ 1000 per month. For example, many people prefer to rent housing in the canton of Vaud, not far from Geneva – here both prices and taxes are lower. In general, the further from the economic centers of the country, the cheaper.
Real estate agencies in Switzerland are called regie. Therefore, when looking for a suitable apartment, you can simply enter into the Google search bar, for example, "regie basel" and constantly view the current options. Or you can go to general rental housing search sites, where offers from all agencies in the city you are interested in are combined. The most popular options:
Homegate.ch
ImmoStreet.ch
ImmoScout24
You can write to the indicated email address and ask how you can view the desired apartment. Often, agencies give the phones of tenants who still live in the facility you need. There is nothing strange about this: in Switzerland, homeowners like to conclude a contract for several years at once. But not all tenants plan to stay that long.
However, according to the contract, they must pay the full amount for the period specified in the contract. Therefore, they often look for a replacement on their own, sometimes even for a rate less than the current rent – in order to quickly leave and reduce your debt.
If you like several apartments and want to apply for the landlord to consider your candidacy – take your time and think carefully about which option you like best. After all, for each application you pay the agency a commission in the region of $ 150-200 for an apartment and even more for a house. In addition, if the landlord has time to give a positive answer, and you change your mind, you will have to pay a fine of about $ 220.
Of course, you can search for housing on your own using ads on social networks, electronic media, real estate portals. But this does not eliminate the need to collect a package of documents, obliges you to know French, German or Italian well and, of course, be patient. Because in the case of independent searches, it often takes several months to find a suitable housing (especially if the budget is limited). The process will go much faster through the agency.
Utility bills
Utility bills in a new building will cost more than in an old building. Nevertheless, get ready to give an average of $ 200-300 per month, but this amount will vary depending on the season, housing area and city. In some cases, you can invest in $ 100-150. All these rates are only valid if the "Swiss attitude to utilities" is taken into account if you use water and light sparingly.
If you break down by individual services, then the annual service will cost you on average:
For water – $ 450.
For electricity – $ 700.
For gas – $ 800.
For garbage disposal: 1 bag for 60 liters – $ 2-3, 1 bag for 110 liters – $ 5.
For the services of the management company (maintenance of cleanliness on the territory of the house, repairs, etc.) – $ 1,500 – 5,000.
Paid separately:
Television (mandatory tax) – $ 500 per year.
Unlimited Internet (60 Mbps) – $ 40 – 70 per month, if together with TV – $ 80 – 100.
Food
The budget for food in Switzerland strongly depends on which supermarkets you buy it from, how closely you follow the promotions and how often you prefer to visit cafes and restaurants. On average, if you do not indulge yourself in delights, you can invest in $ 600-700 per month. $ 1000 – if you want to eat out from time to time.
As we have already mentioned, Switzerland is a pretty expensive country, which refers to almost all cities. The food in the country is more expensive than in neighboring Germany, Italy, and France. This is especially true for meat.
The cheapest supermarkets are Aldi, Migros and SPAR. The difference is especially noticeable if you buy in bulk: the final invoice in comparison with the popular Coop can differ by 20-50%.
And some products may be even better. By carefully tracking promotions, you can save up to 50-80% on individual products! Most often, this applies to cheeses, meat, fish.
The cost of groceries in supermarkets:
Chicken fillet (1 kg) – from $ 25
Pork (1 kg) – from $ 25
Fish (1 kg) – from $ 30
Pork stew (1 kg) – from $ 16
Beef steak (1 kg) – from $ 60
Beef (1 kg) – from $ 40
Eggs (10 pieces) – from $ 3.5
Milk – from $ 1.5
Bread – $ 2.5-3.5
Rice (1 kg) – $ 2.8
Cheese (1 kg) – from $ 18
Apples (1 kg) – from $ 3.5
Bananas (1 kg) – from $ 2
Potatoes (1 kg) – from $ 2
Oranges (1 kg) – from $ 2.5
Tomatoes (1 kg) – from $ 3
Bottle of beer (0.5L) – $ 2.5-3.5
As for restaurants, the prices in local food establishments are high, and the dishes are not exquisite. Therefore, it is not always reasonable to go to an expensive restaurant – to look into the same McDonalds. Or you can go to the student canteen. In any of these establishments, lunch will cost you around $ 13-14.
But if you still want to dine or spend an evening in a cozy restaurant, get ready to pay $ 20-25 for an inexpensive lunch for one person, and around $ 100 for a dinner for two with alcohol. For cappuccino you will have to pay from $ 3.5 to $ 5. You can buy a bite of coffee at a store for a sandwich for $ 5 (if you took a drink with you) or a dessert from $ 6.5 (if you stayed in a cafe).
Transport
Personal car. It is not profitable to have a private car in Switzerland. A liter of gasoline costs around $ 1.4 – 1.7, and a private parking space is about $ 1500-2000 per year. And repairing a car in the country is not a cheap pleasure.
Public transport. Therefore, it is easier either to find housing near the place of work, or to settle in an area with good transport links. After all, the cost of one trip in public transport is $ 3-4 (the ticket is valid for 1 hour), and a monthly pass will cost $ 70-90, depending on the city and the desired distances. For longer distances, tickets are more expensive.
If you are planning to travel a lot, immediately buy a general GA pass, which includes all types of transport around the country and costs about $ 3700 per year (2nd class). You can take care of saving money on transport by purchasing a Halbtax discount card. It costs $ 150-200 per year, but long-distance travel will cost you 50% less.
In warmer months, you can forget about public transport and use a bicycle. After all, this pleasure will cost free – you just have to leave a deposit of $ 25.
Taxi. If you need a taxi, then you should know that for a kilometer they will charge you about $ 6-9, and for an hour of waiting you will have to pay $ 60-80. The cost of a trip from Basel airport to the city will cost you about $ 40.
Clothes and footwear
Dressing in Switzerland is neither expensive nor cheap. It all depends on specific models and brands. For example, branded items are often 10-50% cheaper than in some European countries. And the clothes of mass brands – can be at a similar price, they are leaked and are 15-20% cheaper. For example, for a summer dress in one of these stores you will pay $ 40-80, for Levis jeans – $ 100-140. Nike sneakers will have to pay about the same.
But if you want to save money, wait for the sales periods, the first of which is in January-February, and the second in July-August.
And at the end of the season, discounts are the highest. In most cases, discounts reach 50%, but in some stores they reach 70%. By the way, in recent years, the discount season has begun earlier: already in June you can buy things 1.5 times cheaper, and sometimes you can find offers for 10% of the original price.
The medicine
In Switzerland, each resident must have health insurance, which costs in the range of $ 200-600 per month, depending on the type, size of the deductible, age. The less you pay, the more costs fall on your shoulders. That is, the deductible increases – the amount after which the insurance company takes over the payment of your costs. For example, the minimum insurance for $ 200 implies a deductible of $ 2,500 per year.
Please note that the insurance does not include dentist services (all other services are the same and are prescribed by law). But since individual trips to the doctor are expensive in Switzerland, it will be cheaper to go to Germany. For example, going to the doctor will cost $ 100 – 150.
Sports, entertainment and other expenses
Minimal recreational activities in the form of a gym and a movie are also expensive. For example, a monthly fitness membership will cost $ 100, and to watch a movie, you will have to spend $ 16 – 20. And for visiting the National Museum you will be charged $ 12.
In terms of natural recreation, Switzerland is a country for wealthy tourists. For example, it is more profitable to go to a ski resort for a week in Austria, Italy, France. If you are only traveling for a day or two, take advantage of the Snow & Rail offers, which include both a train ticket and payment for lifts. To spend the whole day in a Swiss ski resort, prepare about $ 40 for a ski pass, and if you want to relax in the thermal springs, a day ticket will cost $ 30.
Taxes in Switzerland
Taxes in Switzerland are levied at three levels – federal, cantonal and municipal. Therefore, in each region, tax rates and fiscal legislation are slightly different. There are 26 cantons and about 2,250 municipalities in the country. For example, in Geneva, the maximum income tax rate is 19%, and in Zurich, 13%. The corporate tax is equal to 24.16% and 21.15%, respectively.
Tax rates in Switzerland in 2021
VAT – 7.7%. Reduced rates – 3.7% (hotel accommodation), 2.5% (food, drinks, supplies of agricultural products, printed materials, medicines, cultural and sports events), 0% (exports, supplies of goods and services to airlines).
Dividend tax, interest – 35%
Corporate income tax – 24.41% (average rate). The federal budget receives about 8.5%.
Property tax – from 0.13 to 0.90%
Work and salary in Switzerland
Millions of job seekers from abroad dream of employment in Switzerland, even from quite successful European countries, as well as the USA and Canada.
Moreover, thousands of foreigners from Switzerland's neighboring states, in particular Germany, France and Italy, cross the border every day to travel to work in Zurich, Geneva and some other cities, and return home in the evening. All this only increases the level of competition in the local labor market.
First of all, foreign specialists are attracted by the salary in Switzerland, which is considered one of the highest in the world. There is no official minimum level in the country, but in general, rates are not lower than Fr 18.9 per hour for unskilled workers and Fr 22.85 for skilled workers. According to the Federal Bureau of Statistics, the average salary in Switzerland in 2021 is 6,502 francs per month before taxes, which is the equivalent of 5,745 euros.
Despite a developed economy and unemployment of only 2.5%, finding a job in Switzerland is extremely difficult. In addition, usually foreigners from third countries, can obtain a Swiss work visa only within quotas, which are set annually in the amount of 7-8 thousand. The profession of a foreign applicant must be in great demand in Switzerland and first of all, we are talking about experienced technicians.
Pained by financial indecision? Want to invest with Adam?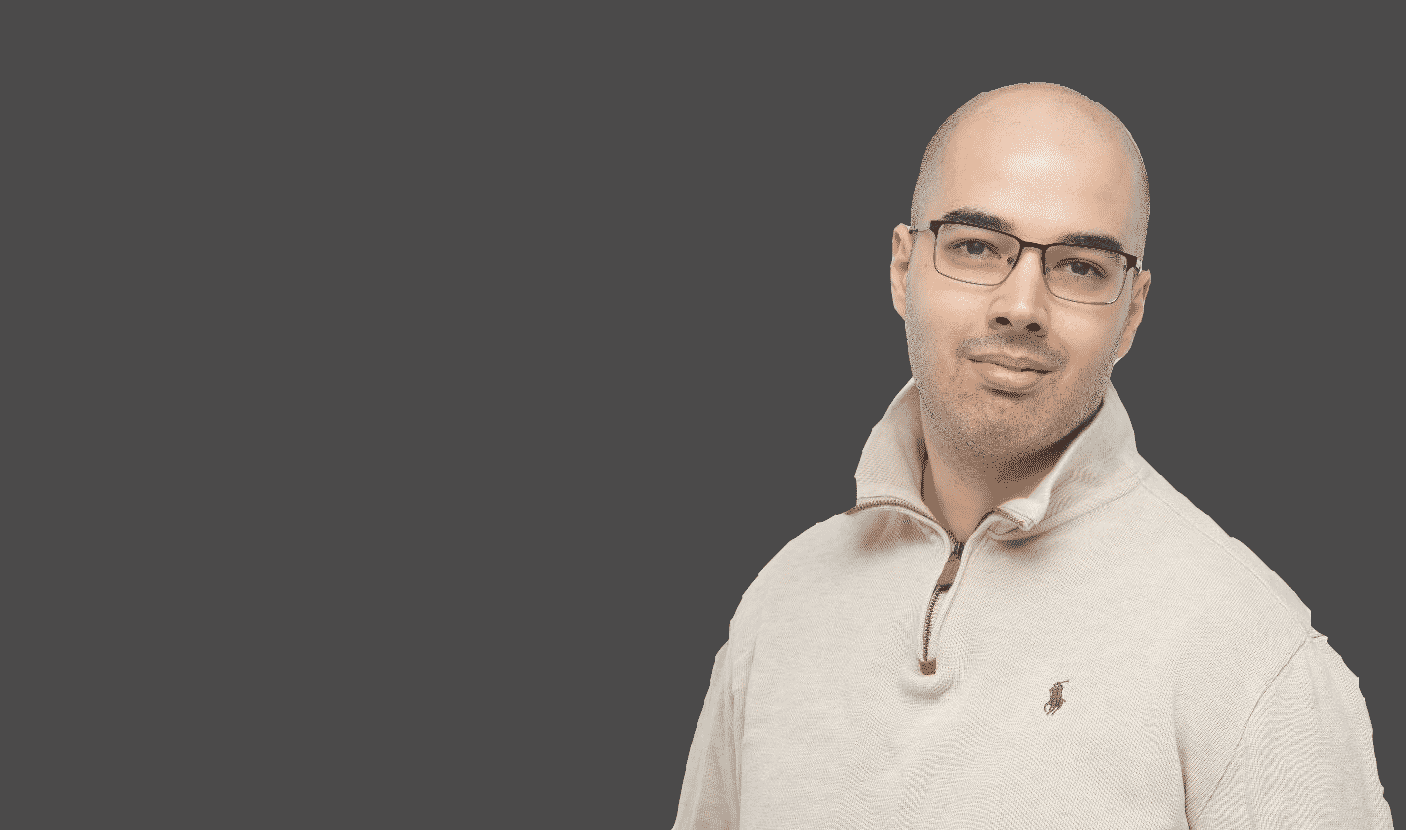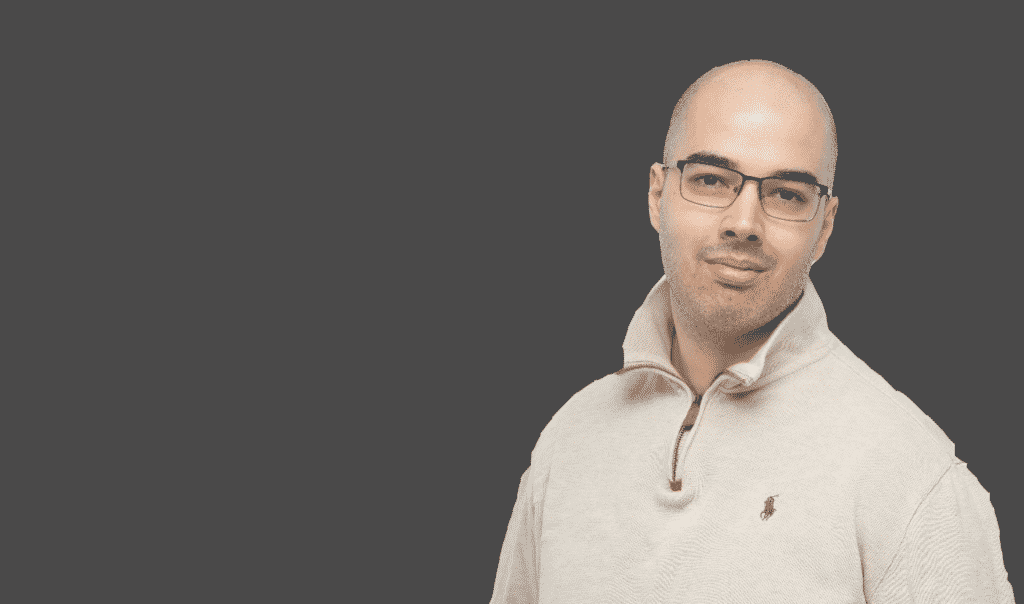 Adam is an internationally recognised author on financial matters, with over 244 million answers views on Quora.com and a widely sold book on Amazon
Further Reading
The article below focused on the following topics:

Does wealth depend on education or vice versa?
What are the best ways to invest in yourself?
Is investing in commodities a good idea?
What kind of wealth building habits do successful people have?
To read more click below