Below is a list of the best business expense tracker apps.
Overview
It is crucial to maintain track of the entry and outflow of cash because it is necessary for any firm to function.
Today, a whole market is devoted to developing powerful, dynamic business tools and apps for tax and accounting purposes as well as for all facets of everyday operations, including monitoring and submitting expenses generated by your company. These come with a variety of capabilities, like the automatic creation of invoices from receipts and direct employee reimbursements.
Ledger books and cumbersome accounting software don't have much of a place in the current world when it comes to managing business expenses. You're undoubtedly losing out on a lot of useful features and solutions if you're still using these outdated bookkeeping and spending tracking techniques.
There are, of course, a variety of solutions available. Your first duty will be to focus your search based on the size of your company because they provide expenditure reporting solutions for all business types, from the sole proprietor to the corporate firm. Needless to say, you only need a few basic features when you're a solo entrepreneur. You can ditch the dynamic, all-encompassing program made for thorough expenditure reporting and tracking.
Cost of Downloading an Expense Tracker App
The features, tools, and extent to which they can assist you in keeping track of your expenses—as well as whether they can be linked with accounting software and the kinds of reports they can help you generate—vary between expenditure tracker apps. The costs differ as well. A competent expense tracker app should typically cost in the range of $5 to $30 per user per month.
The majority of expense tracker apps don't come free, so you must determine whether the fee is reasonable for you and your company. Prior to using the app, decide what it will be used for, what you need it to do, and how many users there will be. The app's monthly fee might be justified if it enables you to cut back on wasteful spending, maintain receipt organization for tax season, and provide reports that boost productivity.
Best Business Expense Tracker Apps: Expensify
Due to its extensive feature set and automation abilities, Expensify is one of the best expense tracking apps.
Users can finish their expenditure reports, follow their receipts, and do other things. Receipt management is made simple, even when you're on the road, via its SmartScan tech. To create real-time reporting, the app can automatically capture, report, and submit expenses.
Take a picture of the receipt to have information like the retailer, the date, and the price automatically coded for quicker refund. For forthcoming travel, delayed flights, and other information, you receive real-time travel notifications too. Any modifications to the schedule are also provided right to your mobile device. Additionally, mileage tracking is a part of the mix.
Both next-day direct deposit refund and corporate card reconciliation are supported by Expensify. Additionally, it provides accounting connections with programs like NetSuite, Xero, and QuickBooks.
Despite the fact that it has many mobile features, some users object to the need to manually filter receipts to match expense reports. Others observe that the app occasionally freezes, necessitating a new receipt upload.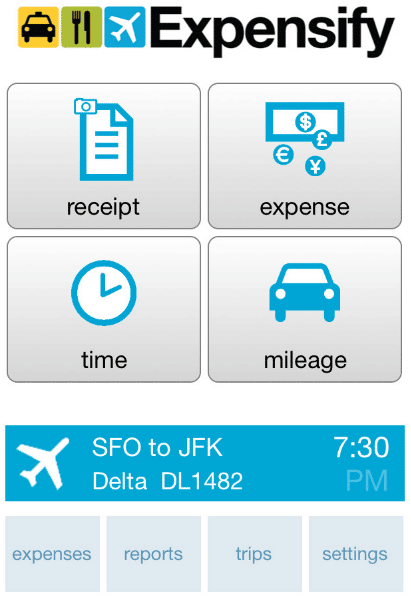 Upsides of Expensify
Users can upload receipts using SmartScan technology while they are in transit.
Direct payment the next day and corporate credit card refund are both options.
Instant notifications for travel information
Drawbacks of Expensify
To match receipts to expense reports, manual sorting is necessary.
When an app freezes, some users are forced to repeatedly upload receipts.
Best Business Expense Tracker Apps: Zoho Expense
Due to its simple spending tracking and speedy approvals, Zoho Expense is also one of the best business expense tracking apps.
You may quickly maintain digital copies of receipts and keep track of spending as they happen with the help of the app. Additionally, you can add more data columns, categorize spending by type, and pin receipts to reports. Even better, you can track trip mileage expenses with the help of the integrated GPS tracker and Maps.
To automatically import and handle transactions, you can connect your credit card to the app. Expenses can also be grouped and submitted to managers for approval.
Additionally, per diem rates for staff can be created, and several currencies are supported. You may monitor excessive spending and rein in policy infractions with the help of improved analytics.
The features, while amazing, are not without drawbacks and restrictions. The app occasionally has bugs and the users have to enter their information more than once. The lack of integration with an accounting software, which some firms may find time-consuming, is another complaint from users of the program. Zoho Expense can also be quite pricey, so consider if you're willing to use money for that.
Upsides of Zoho Expense
Keep receipts online and keep an eye on your spending in real time.
Track miles with a built-in GPS
Integrate credit cards for instant payment
Drawbacks of Zoho Expense
Expensive to operate
Could have bugs and demand several uploads
Lacks accounting software integration
Best Business Expense Tracker Apps: Rydoo Expense
While Rydoo Spending has a long list of capabilities, including real-time expense analysis and mileage tracking, what sets it apart from the competition is how easily it can be switched between other platforms thanks to its interface with other programs. For the integration of external services, it can be considered to be the ideal option.
Reports can be delivered via email, photographed using a camera, or uploaded to third-party services like Dropbox. You can also enter expenses while you're on the move. When scanning receipts, the app can automatically produce expenses; you just need to provide the other details, such as the project and mode of payment.
In order to match spending with transactions, Rydoo can examine credit card statements. Additionally, for more precise spending monitoring, you could subject your staff to comprehensive compliance regulations.
As was already said, Rydoo Expense's greatest asset is its ability to integrate with other apps. The app offers easy connection with enterprise resource planning (ERP) systems including SAP, Oracle, Microsoft Dynamics & Navision, JD Edwards, and Netsuite. Migrating from other cost management/tracker systems to Rydoo is equally simple.
Even if Rydoo is excellent at integration, there are few crucial areas where it fails. Users complain that the app has trouble effectively reading receipts, making manual recording of expenses necessary. Others complain that their reports get backed up in a queue and that customer service tells them to remove the program and reload it.
Upsides of Rydoo Expense
Integrates without difficulty with ERP software
Examines credit card statements to ensure that transactions and spending line up
Expenses can be transmitted via email, recorded using a smartphone camera, or integrated using third-party apps like Dropbox.
Drawbacks of Rydoo Expense
The app doesn't read receipts correctly sometimes
Can be buggy
Best Business Expense Tracker Apps: QuickBooks
This platform, one of the first in the world of accounting tools and technology, has grown and evolved over time to become a leader in the sector with its mobile solutions. QuickBooks' extensive bill management tools are its most notable feature, making it the best for managing many bills and vendors.
You may set up recurring payments for bills and keep track of the ones you've paid with checks. Additionally, it is able to set up vendors, manage expenses spent, and pay several suppliers and bills at once. Third-party payment methods including PayPal, Bill.com, and Apple Pay can be integrated with QuickBooks.
By granting your accountant access to the account, you can better plan for all the essential tax deductions and design your invoices and sales receipts with the brand of your company using QuickBooks. You can extend the capabilities of the app even further thanks to support for more than 750 apps, which range from customer relationship management programs to inventory management systems.
Because QuickBooks is an accounting software, you can track delivered invoices regardless of whether they are in different currencies thanks to its invoice generator. The app also allows you to track your business' profits and losses by linking your bank account to it. It is possible to evaluate and include bank transactions in accounting records.
Although QuickBooks makes it easy to manage numerous bills and vendors, it is not without its drawbacks. Some customers claim that the expense tracking tool doesn't sync properly and encounter issues when trying to take a picture of a receipt.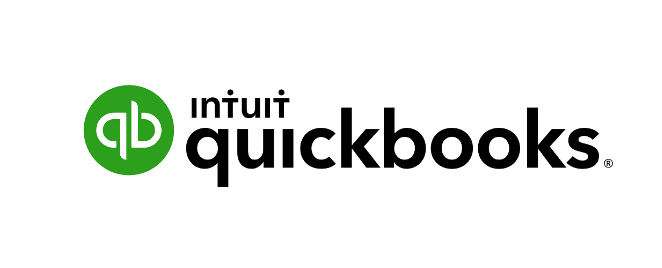 Upsides of QuickBooks
Create regular payments
Supports over 750 applications
Track invoices that have been sent, even those with multiple currencies
Availability of payroll and tax tools
Drawbacks of QuickBooks
May not sync properly with other app
Users mention having issues taking receipt photos
Best Business Expense Tracker Apps: SAP Concur
SAP Concur may be the best app for you if you incur lots of travel-related charges. It is the top option for managing travel costs. Employees can track travel expenses incurred for work purposes using the app's many user-friendly functions.
SAP Concur is an app that works as a supplement to Concur solutions and enables you to approve travel bills and book business flights whenever and wherever you choose. The app allows you to access and manage your full itinerary while traveling, rapidly review and confirm reports and travel requests, and add people to meetings and meals.
In addition, you may book hotels, flights, ride-sharing, cabs, and other services from anywhere and import data directly from credit cards. You can receive tailored hotel options and itemized costs based on your projected travel budget. To plan your travels more effectively, you can combine your itinerary with the TripIt app.
Some bugs with SAP Concur have been reported by users, which concern utilizing the app to post Uber receipts and entering more than one or two expenses at once, among other things. They claim that the desktop version is the only way to upload Uber receipts.
Upsides of SAP Concur
Whenever you want, book everything from hotels to rides.
Review and approve expense reports as soon as possible.
Use credit cards to import data directly
Drawbacks of SAP Concur
Best Business Expense Tracker Apps: Abacus
Abacus is one of the best business expense tracker apps because of its swift process of reimbursement.
The app creates expense records from trustworthy data sources such as receipts, card transactions, historical behavior, and geolocation to guarantee that the records are comprehensive and correct.
The ability of Abacus to automate expense policies and approval hierarchy provides them the edge. Before expenses are submitted, the policy rules are applied to them in order to avoid any infractions. The expense is subsequently sent to the best-matched approver according to custom routing criteria. Following approval of an expense, Abacus manages the reimbursement and puts the money right into the employee's bank account.
Either the cash technique or the accrual method can be used to sync expenses into accounting software, and specialized analysis reports make it easier to see trends and better manage your spending.
Users occasionally report technical difficulties, which is a severe problem given that Abacus is in charge of paying employees directly. The scanning of receipts is another issue.
Upsides of Abacus
Calculates expenses based on receipts, credit card purchases, prior usage, customer relationship management information, and location
Pays staff members directly
Integrate costs with accounting program.
Drawbacks of Abacus
Technical problems, especially with reimbursements
App occasionally fails to correctly scan receipts
Best Business Expense Tracker Apps: Shoeboxed
A complex expenditure monitoring solution is not at all necessary if you run a small firm. Because it includes receipt organizing and digitization, Shoeboxed is one of the best business expense tracker apps.
Shoeboxed eliminates the need for manual data entry by allowing you to manage receipts, mileage, and even business cards. The program will automatically extract all the data from a receipt after you take a picture of it. Receipts can be immediately preserved and classified into common tax categories.
You can email generated cost reports quickly with the app's one-click mileage tracking feature. The export of expenses is also possible to other programs including Xero, Wave Accounting, Outright, Excel, and QuickBooks.
The converted reports are checked for accuracy by humans, which is the most interesting aspect of Shoeboxed. All of your receipts and other papers can be mailed to Shoeboxed, who will scan and organize them for you. In order to enjoy such features and use the service, you must enroll in one of Shoeboxed's higher-tier plans, either the Professional or Business.
Your receipts may be digitalized by the app, however some users have complained about mileage tracker crashes. Other users claim that in order for the program to properly position the image so that data can be loaded, numerous images of receipts must be taken.
Upsides of Shoeboxed
Scans and arranges receipts digitally
Tracking mileage with one click
Backs import of expenses into accounting software
Drawbacks of Shoeboxed
For organizing and digitalization, users must subscribe to the Professional or Business plans of the app
Mileage tracker malfunctions
The app has trouble correctly aligning receipt images to import data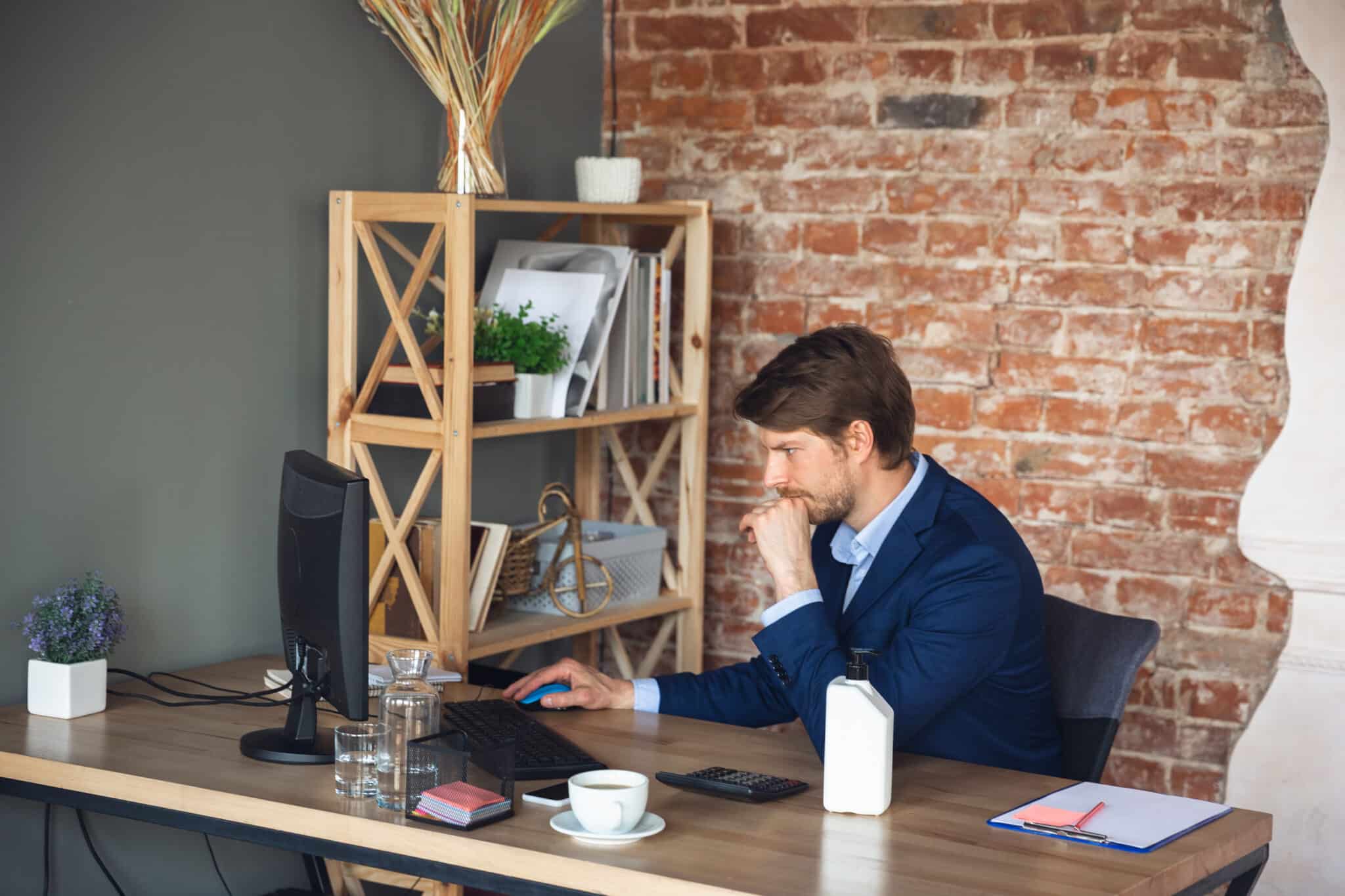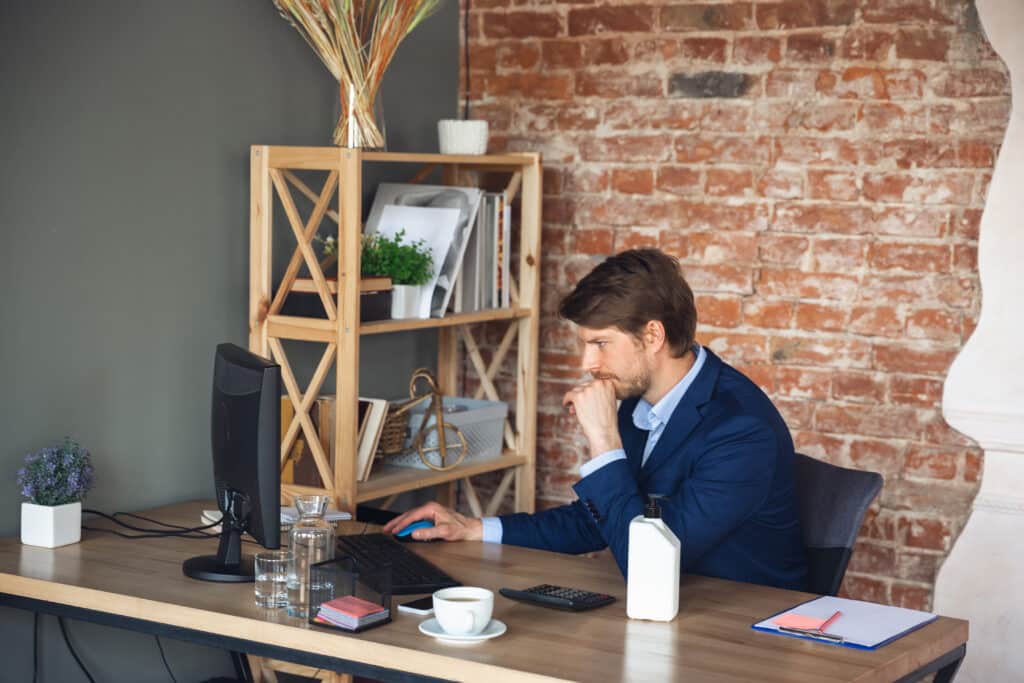 Best Business Expense Tracker Apps: Fyle
With the help of the cost management tool Fyle, firms can fully control every step of the pre-accounting process. Apps that employees use on a daily basis, such as Slack, G-Suite, Teams, etc., make it simple for them to submit and manage their spending. Additionally, because Fyle automates pre-submission checks, compliance is enforced without the need for approvers to manually review each expense report.
For all American Visa cardholders, Fyle has created a real-time expenditure management tool. Because of this, any small and medium-sized or mid-market business may now use an expense management software without having to switch credit cards and take use of its robust feature set. Finance teams may now gather card expense receipts in real-time via SMS instead of having to rely on bank feeds, which frees them from dependence on the bank.
Upsides of Fyle
Receipt scanning functionality
Tracking of expenses and earnings
Single-stage approvals
Managing personal credit cards
Import statements using a universal statement processor
Drawbacks of Fyle
$4.99 per user/month to start
Submitting expenses via email isn't allowed in-app
Crashes
Best Business Expense Tracker Apps: Wave
The accounting and spending monitoring app from Wave, a well-known brand in the area of accounting software, will handle all the tedious details you don't want to do yourself. Creating reports and keeping track of spending are both made simpler than ever with this free tool. In addition, it offers capabilities for payroll and taxes.
Payroll services and payment processing through Wave will cost you money, but it won't cost you much. Receipts may be scanned for simple organization and management, and the platform can be integrated with your current tools. You can control your costs wherever you are thanks to mobile access.
Upsides of Wave
Free
Receipt scanning functionality
Tracking of expenses and earnings
Custom reporting available
Drawback of Wave
Processing payments with fees
Best Business Expense Tracker Apps: BizXpenseTracker (BXT)
No matter where you are or what kinds of expenses you need to track, BizXpenseTracker, also known as BXT, is an app that will make expense monitoring simpler than ever. It's a feature-rich app with several options, including budgeting and live mileage tracking. Additionally, having made its debut back in 2010, it is one of the oldest apps still available.
Additionally, BXT offers time tracking features, report exporting to PDF and CSV, email file sharing, and a ton of additional features. It can interface with many of the tools you already use and is accessible on both Google Play and the Apple App Store. This platform is an excellent option because of how simple it is to customize it and how reasonably priced it is.
Upsides of BXT
Live mileage tracking
Customized time and rate settings
On-screen filtering
Exporting and custom reports
Easy calculations for overtime
Drawbacks of BXT
Best Business Expense Tracker Apps: Everlance
With the help of Everlance, you can control all aspects of spending tracking, including the submission of expenses and mileage. In addition, you may use it to track purchases, connect with your bank and credit card accounts, and set up your own transaction and approval procedures.
Users can create their own expenditure criteria for repeating transactions and expenses. Even if you get money from a variety of sources, tracking your revenue with Everlance is simple.
Everlance makes it simple to export mileage and cost reports in CSV or PDF format. Through this multifaceted tool, you may handle receipts and monitor earnings from many sources. You may even split your tracking of professional and personal costs, and you can subscribe to a subscription plan for extras like personalized training and integrated support.
Everlance automatically tracks your travels using GPS system. You can disable that function if you'd rather track journeys manually. Although the app claims you may set it and forget it, user reviews indicate it's advisable to double-check your journey is recorded because GPS issues have led to the app missing some excursions.
People who are self-employed tend to favor this app the most.
The app's seven-day premium trial period begins the moment you download it. If you don't decide to upgrade before the trial expires, your account will revert to being free.
Upsides of Everlance
Free
Tailored transaction and expense rules
GPS utilized to compile an IRS-compliant mileage record
Synchronizes expenses and receipts with a bank account or credit card
You may export your mileage and spending reports in Excel, CSV, or PDF format.
Drawbacks of Everlance
If you've paused for more than 10 minutes, the app starts a new trip.
Premium features are much more expensive compared to other spending tracker apps.
If journeys are monitored manually, notifications are difficult to manage.
Best Business Expense Tracker Apps: Final Thoughts
It will ultimately depend on how simple you want the chore of tracking business expenses to be for you and how much time and effort you are willing to put into it. It wouldn't hurt to pay for more tools to make tracking easier if you don't mind spending a few dollars on subscription fees. However, there are free apps available if you don't want to pay any money for subscription fees.
If you want to learn more about investments, you can read our articles such as best investment options for Australian expats in 2021, what are the best investment options for Canadian expats in 2021, what are the best investment options for UK expats in 2022, and how to invest in the S&P 500 from outside America.
We also have reviews of Investors Trust Access Portfolio, Novia Global, Dominion Capital Strategies Guernsey, Custodian Life, St James Place fund, Sarwa Dubai, HSBC Expat, Ardan International, and Investors Trust S&P 500 Review.
Pained by financial indecision? Want to invest with Adam?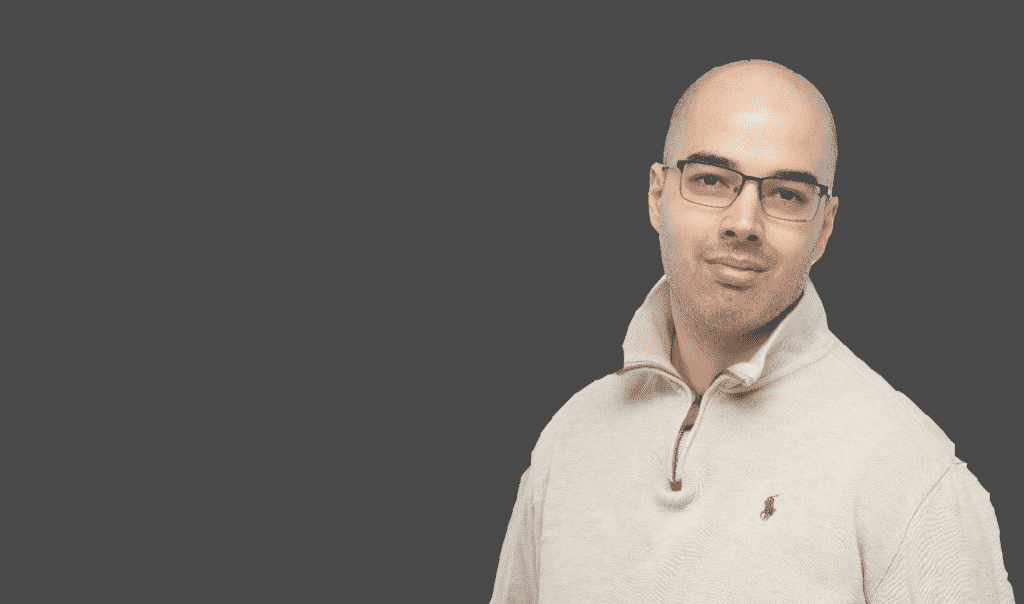 Adam is an internationally recognised author on financial matters, with over 622.8 million answer views on Quora.com, a widely sold book on Amazon, and a contributor on Forbes.