The best digital banks in Canada are not merely a digital replication of traditional banks.
Indeed, these digital banking platforms facilitate a wide range of financial activities, including but not limited to monitoring account balances, transferring funds, conducting Interac e-transfers, and settling bill payments. However, their functionalities extend beyond these basic procedures.
Online-exclusive financial institutions offer a range of services, such as the ability to digitally deposit cheques using mobile devices and utilize a mobile wallet for convenient phone-based payments.
Nevertheless, these entities frequently lack tangible brick-and-mortar establishments, functioning exclusively through a mobile application or web-based platform.
Big banks in Canada are adapting to the evolving financial landscape, where the best digital banks are becoming prominent players.
The main advantage of online banks over brick-and-mortar banks in fee structures is the absence of overhead expenditures.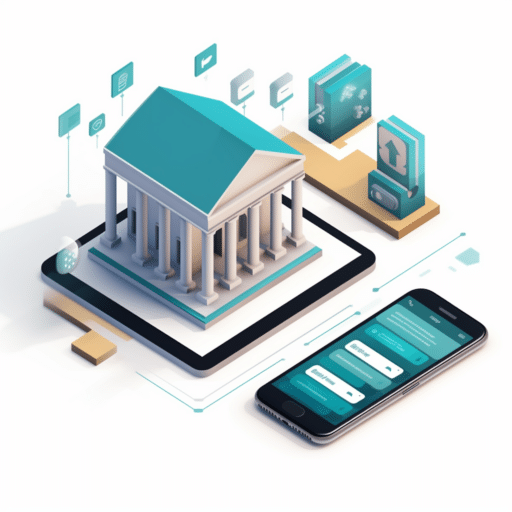 Reduced maintenance fees, transaction fees, and access to innovative technology services on digital platforms are one reason Canadians choose online-only banks. Not all digital banks are worth switching to.
The top banks in Canada are being challenged by the best digital banks in terms of customer satisfaction and digital services.
What are the best digital banks in Canada?
The numerical research assessed the importance of many banking interaction points for Canadians, including fees, yearly percentage yield, digital capabilities, client experience, and others.
This investigation sought to find the best nationwide online bank accounts, whether supplied by internet-only or traditional institutions.
If you want to invest as an expat or high-net-worth individual, you can email me (advice@adamfayed.com) or use these contact options.
Neo Financial
Neo Financial is a comprehensive fintech platform based in Canada that provides a range of financial solutions without imposing any monthly fees.
The product is equipped with a Neo Money account and card, software for monitoring budget, functionality for bill payment, and a credit building feature.
When it comes to the best banks in Canada, digital banks have gained recognition for their innovative financial solutions.
One notable aspect is the comprehensive range of additional financial services available to individuals who own a Neo Financial account.
The Neo Money card offers a cash-back reward program with an average rate of 5%, as well as an interest rate of 2.25% on all account balances.
It is important to note that these rates are subject to potential changes without prior notification.
Furthermore, apart from the Money card, individuals have the option to utilize a cashback credit card with no annual fee and a secured credit card, both of which can facilitate the establishment of a favourable credit record.
Established in 2019, Neo Financial offers a wider range of financial services to individuals in Canada compared to typical fintech platforms.
These services include a reward credit card and a secured credit card, both of which do not have an annual charge.
Additionally, Neo Financial provides a high-return savings account, investment opportunities, mortgage finance, and credit-building services.
The Neo Money™ account is an excellent choice for everyday banking because of its advantageous features.
These include the exemption of monthly maintenance fees, the provision of free send and receive Interac e-Transfers®, free Bill Pay transfers, the absence of charges for insufficient funds, no domestic ATM fees, and no requirement for minimum balances.
Neo will provide complimentary delivery of the card, which is issued by Equitable Bank and is a member of CDIC.
The Neo Money™ account is offered by Concentra Bank, a member of the Canada Deposit Insurance Corporation (CDIC), in order to provide deposit protection for your account holdings.
Neo Financial is most suitable for individuals who like to manage their finances mostly through digital platforms.
As an illustration, financial institutions impose charges for the provision of physical statements. The Neo Financial application features an insights tool that facilitates the monitoring of cash back, comprehension of expenditure by category, and comparison of monthly spending patterns.
In addition, Neo provides a credit builder card that is designed to enhance one's credit history while ensuring security measures are in place.
Neo Financial does not have physical branches, hence offering customer assistance exclusively through internet platforms or telephonic communication.
The most convenient method of communication with them is through live chat, which is available from 7 AM to 8 PM MT.
EQ Bank
However, EQ Bank is most effective when utilized as a supplementary savings account in conjunction with a distinct primary chequing account.
The absence of a debit card or automated banking machine (ABM) access is a characteristic of EQ Bank.
The virtual bank account offered by EQ Bank enables users to conveniently manage bill payments and money transfers, while also benefiting from a competitive savings interest rate ranging from 1.25% to 2%, which is considered to be among the highest in the industry.
Nevertheless, it does not serve as a checking account for routine expenses.
The biggest banks in Canada are facing competition from the best digital banks in the country.
EQ Bank operates as a financial institution that combines the features of a chequing account and a savings account, offering clients fundamental online banking services such as bill payment and money transfers.
Additionally, it provides an exceptional interest rate ranging from 1.25% to 2% on deposited funds. In addition to its other services, EQ Bank provides guaranteed investment certificates (GICs) with varying durations, spanning from 1 to 5 years, that offer competitive interest rates.
Tangerine
Tangerine, similar to EQ Bank, operates a 24/7 online-only banking platform. Tangerine, a financial institution operating as a subsidiary of Scotiabank, provides customers with the option to open chequing and savings accounts that do not incur any monthly maintenance costs.
Instead of physical establishments, Tangerine operates venues referred to as "cafes" in Toronto, Vancouver, Calgary, and Montreal.
These facilities serve the dual purpose of offering financial guidance and showcasing Tangerine's range of services, while also providing coffee to patrons.
What distinguishes them significantly is their ability to avail themselves of loans, mortgages, and other forms of debt services.
The company also provides a cost-effective investment platform specifically designed for the purpose of long-term wealth accumulation.
The interest rate offered by Tangerine, which can reach up to 1%, surpasses the average interest rate provided by high-street banks.
In addition, the financial institution provides savings accounts that have elevated interest rates. However, these accounts are subject to specific terms and conditions, necessitating the account holder to maintain the funds for a predetermined duration.
In addition to its primary banking services, Tangerine offers a credit card option that is recommended by Monito for individuals seeking a credit card with cash-back benefits.
Tangerine provides a comprehensive range of complimentary virtual banking services. The chequing account offered by the bank does not impose any monthly fees, provides overdraft protection, grants free access to ATMs, and offers a mobile application for efficient expenditure management.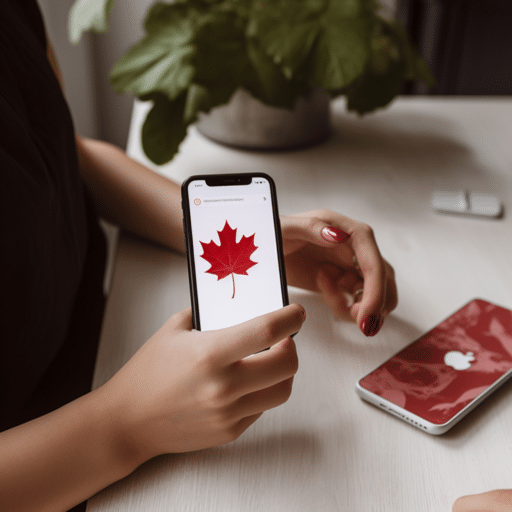 Tangerine has established a partnership with Interac e-Transfer, a Canadian company specializing in international money transfers.
However, it is advisable to conduct a thorough pricing comparison analysis prior to utilizing Interac's services.
In addition to the chequing account option, Tangerine offers a savings account with a 1% interest rate that users can enrol in.
There are many investment accounts available for selection, including a Tax-Free Savings Account (TFSA) and a guaranteed interest rate account.
Home equity lines of credit and credit cards offering a 2% cash back feature are available for individuals to utilize. This compilation of products represents only a fraction of the overall range.
The best online banks in Canada are setting new standards for customer experience and digital banking services.
Koho
Koho offers chequing accounts that accrue interest, along with the option to establish direct deposit and use a credit card that offers a maximum of 2% cash back on specific categories.
One can employ the optional credit builder tool provided by the institution to enhance their credit history.
As of July 2023, individuals have the opportunity to accrue interest on their balance, ranging from 0.5% to 4%, contingent upon the plan they have selected.
The smartphone application monitors and records your expenditures, while also providing a RoundUp functionality that transfers any remaining change into a savings account that accrues interest.
Koho provides customers with the option of overdraft protection at zero interest, while their paid plans include a monthly allowance of one complimentary international ABM withdrawal.
Koho offers users the choice between a virtual or physical card for their convenience. The account provides distinct advantages such as the accrual of interest on the entirety of one's balance, including the amount available for expenditure.
The interest rates offered vary between 0.5% and 4%, contingent upon the selected plan. An amount of up to $100,000 of your assets is eligible for protection by the Canada Deposit Insurance Corporation (CDIC), providing you with a sense of security.
In addition, it is possible to allocate cash as a secured line of credit within your Koho account, with a range spanning from $30 to $500.
The implementation of an initial repayment scheme facilitates the establishment of a credit history and enhances one's credit score.
This can potentially yield significant advantages in the future when seeking loans for automobiles, mortgages, and other substantial acquisitions.
Having a robust credit score enables individuals to get loans at reduced interest rates, effectively minimizing expenses.
Koho is a compelling option owing to its competitive interest rates on balances and the inclusion of a distinctive credit builder credit card, a feature that is uncommon in the Canadian market.
Furthermore, the inclusion of a tracking tool in the app that allows users to monitor their transactions and balances serves to enhance the whole financial management experience, rendering Koho an appealing and user-friendly choice.
International banks in Canada are collaborating with the best digital banks to offer comprehensive financial solutions to customers.
Simplii Financial
Simplii Financial, a subsidiary of the Canadian Imperial Bank of Commerce (CIBC), operates as an internet-based banking institution that provides a comprehensive range of financial services.
These services encompass a chequing account, guaranteed investment certificates (GICs), mutual funds, registered retirement savings plans (RRSPs), and tax-free savings accounts (TFSAs).
According to customer feedback, the smartphone application, which is accessible on both Android and iOS platforms, has been described as straightforward yet effective in accomplishing its intended purpose.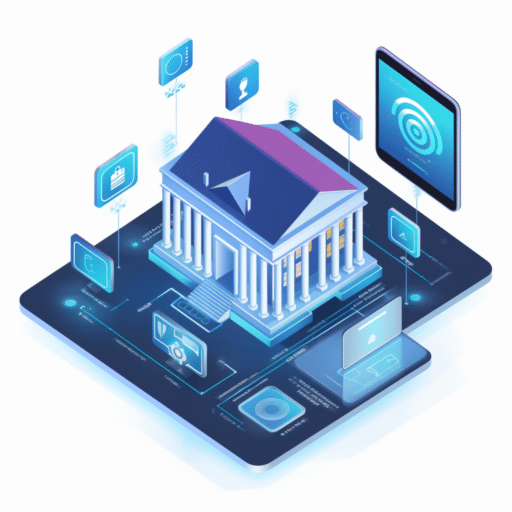 One of the most notable advantages of Simplii is its utilization of CIBC's extensive ABM network, which stands as one of the largest in Canada.
Among the largest banks in Canada, the best digital banks in Canada offer cutting-edge online services.
Simplii Financial underwent a rebranding process after its acquisition by CIBC, formerly known as PC Financial.
Customers derive advantages from the absence of fees associated with everyday banking, the convenience of Interac transfers, and the opportunity to earn high-interest rates on their savings.
Simplii Financial account holders have the ability to utilize the debit card provided by the institution in order to make cash withdrawals without incurring any fees from the network of 4,000 ABMs operated by CIBC around the country.
Simplii Financial and Tangerine provide comparable financial products, however with consumer feedback indicating that Tangerine's application exhibits a higher degree of user-friendliness.
Final Thoughts
The best digital banks in Canada must meet the same regulatory standards as traditional banks. OSFI and FCAC ensure that new banks are supervised and protected like established banks.
Online banks in Canada, particularly the best digital banks, provide convenient and accessible financial options for customers.
Most Canadian deposit-taking financial institutions, internet banks, money apps, and fintechs, are CDIC members.
In the case of a bank failure, insolvency, theft, or other unanticipated events, the Canadian government protects your money up to $100,000 per account. Multiple CDIC-insured accounts are possible.
The best digital banks in Canda offer a variety of investment funds to grow their wealth. These top digital banks also offer private banking for high-net-worth individuals and businesses.
If you have concerns about your funds' safety, contact your online bank or fintech provider to verify CDIC protection. In Canadian digital banking, financial security is paramount.
Pained by financial indecision? Want to invest with Adam?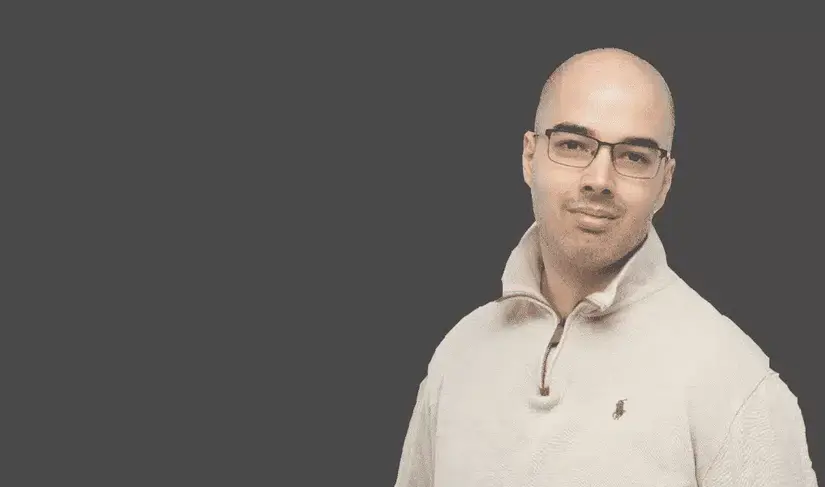 Adam is an internationally recognised author on financial matters, with over 694.5 million answer views on Quora.com, a widely sold book on Amazon, and a contributor on Forbes.