Digital banks in Hong Kong have been rapidly gaining popularity due to their convenience and innovative services.
Hong Kong is a centre of international finance and a hotbed of technological advancement. Companies that provide new forms of banking convenience for consumers and businesses are a prime example.
Online banking was formerly a cutting-edge service exclusive to brick-and-mortar financial institutions. Competition has arrived in the form of online banking services.
Banks in Hong Kong are renowned for their world-class private banking services, catering to high-net-worth individuals from around the globe.
Nowadays, banks in Hong Kong are also starting to get known for their reliable digital banking services.
The nine currently accessible digital banks in Hong Kong are introduced and some major contrasts between them are highlighted.  
If you want to invest as an expat or high-net-worth individual, you can email me (advice@adamfayed.com) or use these contact options.
What are Digital Banks
A digital bank provides all of its services online, as opposed to brick-and-mortar establishments. This means that there are no locations where customers may go to get help in person.
Despite not having any actual brick-and-mortar premises, digital banks provide excellent security measures, if not more so.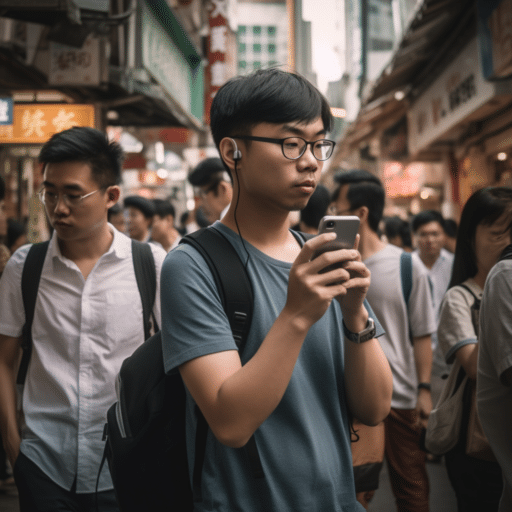 This is due to the fact that, unlike brick-and-mortar banks, online banking platforms employ sophisticated security measures such as encryption, authentication, digital certificates, and secure email protocols.
You can do just about anything you'd need to do at a traditional bank, and then some, with a digital bank. This can be done by downloading the bank's mobile app or going to the bank's dedicated website.
Fintech reduces the demand for human labour by doing away with the expense of renting a banking hall in order to give in-person support to customers.
Similar-sounding phrases may have been spoken around you. Banks that operate solely online are known as digital banks.
What are the Best Digital Banks in Hong Kong
Mox
Mox is a digital bank that debuted in 2020 and is backed by a number of notable individuals. The Bank is an affiliate of Standard Chartered Bank (Hong Kong), Limited, a prestigious financial institution.
A renowned telecommunications provider (HKT), a market pioneer in the lifestyle industry (PCCW), and Asia's largest online travel agency (Trip.com) also joined as partners.
The bank has expanded rapidly, adding nearly 400,000 customers in just two years.
Mox is superior to other banks because of its convenient all-in-one bank card. It's the first card in Asia without numerical value.
You may quickly and conveniently switch between debit and credit purchases with this card.
In addition, you can get a cashback bonus of 1% to 5% at other stores and 3-5% at the ones you choose. Any purchase made with Mox Credit that totals $400 or more can be broken up into three to sixty equal monthly payments.
Regular deposits earn 0.3% p.a. in interest, foreign currency deposits earn 0.01% p.a., and term deposits earn 2.5% – 4.0% p.a.
ZA Bank
Among Hong Kong's earliest online financial institutions was ZA Bank. More than 600,000 people are presently using its various financial products and services.
That's why we think ZA is the greatest bank in general. Simply put, it offers a wider variety of products and services than any other Hong Kong-based online bank. It serves both individual consumers and commercial enterprises.
Both locals and mainland visitors can open an account in HK within five minutes. A Visa debit card with special rewards and giveaways is included with the account.
In addition, there are more than 3,000 fee-free ATMs located across the city of Hong Kong.
ZA uses Wise, the industry standard in international money transfers, as its partner. Because of this, transferring money is quick and inexpensive.
Personal loans of up to HKD1,000,000 are up next, with rates as low as 1.80% and turnaround times in the hours.
ZA's investment fund service is a good option for anyone with spare cash, as are multi-currency time deposits with terms ranging from 1 to 12 months.
Finally, ZA provides a wide selection of insurance plans, from universal life to specialized policies that cover specific perils like cancer or accidental death.
Airstar Bank
To date, Airstar is Hong Kong's second successful online bank launch. It's a partnership between Xiaomi Corporation (a frontrunner in the Internet of Things) and AMTD Group (Asia's most diversified financial services provider).
These multinationals have honed in on the Hong Kong market for savings accounts, catering to individuals and businesses alike. The high-interest rates are a part of a series of ongoing promotions designed to draw in new consumers for the company.
For the first HKD 20,000 saved, depositors can earn a competitive rate of interest from the bank. Time deposits can be uplifted early at no additional cost, and funds can be transferred instantly via FPS round-the-clock.
This online bank may only be a few years old, but we anticipate fast expansion so long as they continue to offer these exceptional, but potentially unsustainable, interest rates to new customers.
In order to open a personal account with Airstar, you must be a non-US Hong Kong tax resident and present a valid Hong Kong identification card. Also, your age must be at least 18.
Your Hong Kong-based business must fall into the "small to medium" size category in order to qualify for a simplified corporate account. The company's yearly revenue or the number of people it employs must be under HKD800 million.
Airwallex
Founded in 2015 in Australia by four Chinese friends, Jacob Dai, Jack Zhang, Lucy Yueting Liu, and Max Li, Airwallex is a financial technology firm.
Since freelancers in Hong Kong frequently work with clients from all over the world and can lose a lot of money on currency conversion, Airwallex is the best option because it provides a global multi-currency account that can contain more than 40 currencies.
There are 12 different currencies available for your use: EUR, AUD, USD, GBP, CAD, CNY, and HKD, plus local bank accounts with account data in each.
You'll need both the HK Business Registration and your personal identification in order to create a freelance account with Airwallex.
The business card and account are provided at no cost.
Airwallex is compatible with the world's most popular e-commerce platforms, including Shopify, eBay, PayPal, Klarna, and Afterpay.
Livi
Livi Bank is one of eight digital banks in Hong Kong. BOC Hong Kong (Holdings), Jingdong Digits Technology, and the Jardine Matheson Group are among the investors in the financial technology startup.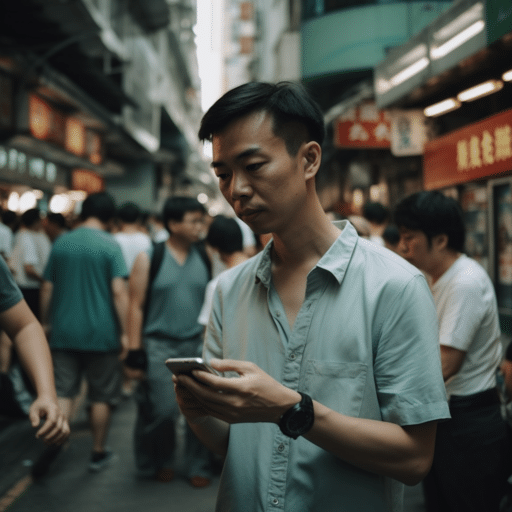 Over HKD3 billion has been deposited with Livi in its brief history, and the company has over 200,000 customers. The average age of its clientele is 35, with the oldest client being 91 years old.
When you shop with your Livi card, you'll earn cash rebates on everything you buy. All purchases earn 1% cash back, and online purchases earn an additional 8%, both of which are transferred into your account within the next calendar month.
The most monthly cashback you may receive at 8% is HKD300, while at 1% you can earn up to HKD500.
Statrys
Statrys, launched in 2018 by Bertrand Théaud, is a Hong Kong-based digital bank that serves micro and small-sized enterprises.
To qualify for a Statrys account, your company must be based in Hong Kong, Singapore, or the British Virgin Islands.
Statrys makes it simple to start saving by not requiring any sort of minimum deposit to register an account.
You can open a EUR IBAN account to receive local payments in EUR from European clients, or a HK business account that supports sending, receiving, and holding eleven other currencies.
Each client is assigned a personal account manager who may assist them in their preferred language(s). Connecting your account with various payment gateways and marketplaces is also a breeze.
Statrys can help you set up a business in Hong Kong if you haven't already.
For about HK$6,600, you can have a corporation set up and running with no effort on your part. The monthly account maintenance cost is also not charged to you.
WeLab Bank
WeLab Bank was the fourth online bank to be approved in Hong Kong. It was also the first startup founded in the United States to achieve this status. Term deposits, loans, and savings accounts are all available.
When it comes to online lending, WeLab Bank is your best option. Loans can be broken down into two categories: debt consolidation loans and personal instalment loans.
The Personal Installment Loan has a low annual percentage rate (APR) and a sizable cash rebate. The nicest part is that it doesn't require proof of income. The procedure is brief and completed entirely within the app.
A maximum of $1,500,000 is available to you (about 18 times your monthly pay); whichever is less, really.
Debt consolidation loans allow you to consolidate many unsecured debts into one manageable loan payment. You'll end up with net savings because your total interest payments will be lower.
You can reduce your interest costs by up to 97% and your loan term by an incredible 91% with this loan.
Neat
Neat was founded in 2015 and currently has locations in both Hong Kong and London. Rapyd Financial Network, a worldwide payments network, has recently purchased it. Read our full review of Neat bank here.
In order to better serve entrepreneurs, SMEs, and forward-thinking startups, the company has discontinued its personal account application process.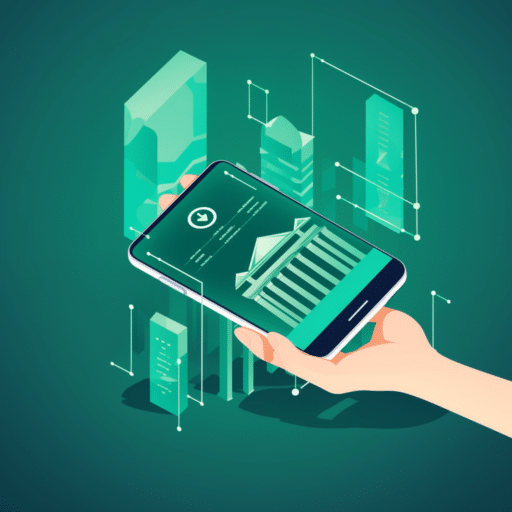 You may form a company and have corporate Visa cards and bank accounts issued all in one convenient location.
The online form may be completed in about 15 minutes, but then you'll have to wait a few days for processing.
After incorporating in Hong Kong, you will be issued a Business Registration Certificate, given a Registered address, and assigned a Company secretary.
You can open a Neat bank account and receive free business cards as a bonus.
Every year, the bank will take care of renewing your Business Registration Certificate, and they will also open, scan, and upload any mail that arrives at your physical address.
Ant Bank
Ant Bank, a subsidiary of Ant Financial, is a major player in the Hong Kong online banking industry.
The bank has extensive ties to AlipayHK and hopes to grow its presence in small and medium-sized business banking in the near future.
Having an existing AlipayHK account is also recommended.
You may use the money in your bank account to buy anything from clothing and entertainment to electronics, and the app syncs with your account through Ant Bank.
When it comes to Hong Kong's Buy Now, Pay Later options, though, Ant Bank is your best bet. This service is provided at no cost to you, and it comes with benefits including no-interest payments and a flexible credit line.
Final Thoughts
The advent of digital banking has dramatically altered Hong Kong's banking system. These forward-thinking businesses have boosted healthy competition and compelled conventional banks to make changes in order to remain competitive.
The increasing prevalence of digital banks in Hong Kong will likely alter the ways in which locals and corporations access banking services.
Digital banks are well-positioned to play a significant part in the financial future of this vibrant metropolis because of their customer-centric focus, efficient operations, and tech-savvy solutions.
Pained by financial indecision? Want to invest with Adam?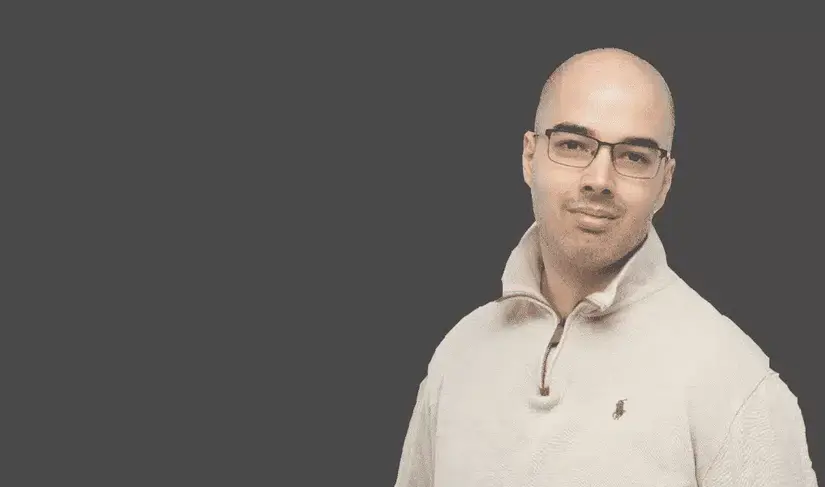 Adam is an internationally recognised author on financial matters, with over 694.5 million answer views on Quora.com, a widely sold book on Amazon, and a contributor on Forbes.