When expats move overseas, finding a quality international moving company is a priority, alongside finding suitable housing, education, insurance and investments.
This article will, therefore, speak about some of the best companies in this space, and give some tips about how to find the best options for your needs.
If you have any questions, or if you are looking to invest in a portable way as an expat, you can contact me using this form, or on the WhatsApp function.
It becomes especially important to review your financial and investment situation when you move abroad, or to another country, to avoid unexpected surprises.
Introduction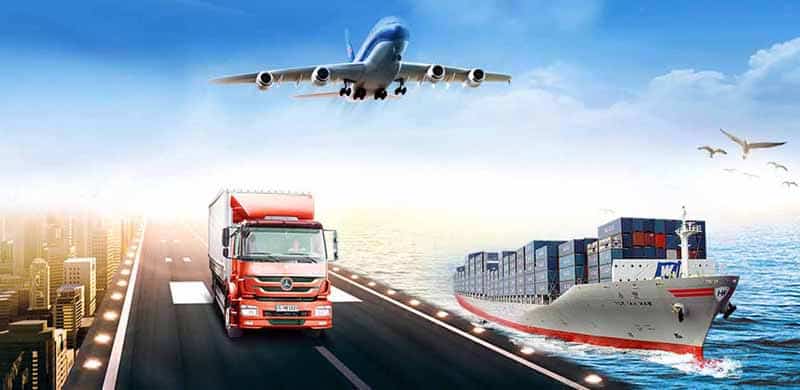 Moving from a country to another was and is continuing to be a very common thing among thousands of people.
The reason of changing their location can be different, some leave to work for a better salary, the others go to study and stay there, another part prefer to change the country for a lot of disagreements and etc.
Moving abroad is a survival for many people, and it is a very difficult process.
You have to prepare tons of documents, get a visa, learn the local language and pass the exam, make a lot of payments for different important things. So moving abroad can be stressful and exciting at the same time, but if you add the complexity and cost of moving abroad, things can get even more complicated.
Relocating to another country is a challenging experience and usually should not be undertaken without the support and assistance of expatriate relocating companies who have experience working with individual expatriates and their employers.
Yes, nowadays there are special companies which help people to move, help them to prepare all the documents, inform them about all the negative and positive points, prepare them mentally and physically and of course help them to ship all their most precious items.
If you are looking for a hassle-free transition as an expat, using the services of an international moving company may be your best bet.
We have made a research so being a future expat you could have some possible options and could choose the company that suits your requirements and budget.
In future choose a company you can trust because they will ultimately be responsible for safely transporting your valuables to your new destination.
Hiring a reliable international moving service is very important, but it can be quite difficult to find one. It is very important that you take the time and do a little research to find the best international relocation service for you and your family.
About international shipping companies, why they are also important?
On the day you move, you won't want to know that your chosen international shipping company sent unprofessional people straight from the yellow pages with the wrong packaging materials to pack your most valuable items.
This can be very frustrating in itself, but imagine arriving in an unfamiliar country of destination and realizing that you need to start looking for a reliable international moving service that will help you with customs and delivery of goods to your new home.
This, of course, is not the best scenario for starting a new life in a new country.
If you are moving abroad for work, you will likely find that your company has an agreement with several international moving services from which you can choose.
You might also be lucky that their company pays all the travel expenses for them.
This is a real blessing. In all other cases, you should look for an international shipping company as early as possible.
Moving Abroad Advices for expats
Before starting to explore the best international moving companies, each one's best and worst points and other information, it will be not less useful to give some professional advices before starting using a moving company's offered service.
Whether it's for family, professional or personal reasons for moving, it can be challenging.
This is why it is recommended that you take the necessary steps to relieve stress and protect your property during your move.
All bases are closed on a good move. From the moment your belongings leave your home until they arrive at their destination, you have everything you need to move, as well as insurance and worker protection.
You will have peace of mind and know that you are getting value for money and quality customer service. No surprises, no additional fees, no losses and no missed deadlines.
Choose a reliable carrier
Choosing a reliable transport company is the first and probably the most important step in the moving process. Look for a driving force with solid evidence of excellent customer service, advertising truth, and sound business practices.
When looking for a loader, it is important:
get ratings from at least three reputable carriers
check the guidelines and see if the mover has been certified
find out how the company will manage your move and protect your property
read website content and printed information carefully
find out if they have a local representative and can be found in case of a problem
Find out if the carrier is using a subcontractor
Check if the company has its own equipment and if they will use a subcontractor or another company to provide the service. If so, make sure you have information about their certifications and track record.
Determine if the carrier is responsible for all services from start to finish, including those provided by subcontractors. Subcontracting is the main source of consumer complaints. This can lead to a confusing trace of liability if a dispute arises.
Get a written quote from the carrier
Before moving, receive in writing the cost of the move, as well as the conditions for moving it. You should also:
Make sure the loader sees all items that need to be moved when preparing an offer
Provide the carrier with all the information required for your proposal (e.g. existing and future addresses, and a list of obstacles such as stairs or escalators that may require special navigation)
Ask about additional costs you may incur if you need to add items on the day of moving
Receive a price offer on company letterhead signed by a company representative
Make sure the offer includes the number of boxes to be moved, the size and value of the items, the cost (by hour, flat rate or weight), payment terms and terms of service
Make sure the quote includes delivery times and special care items.
Ask if you have to pay a deposit in advance and if it is refundable or withheld as a penalty to cover cancellation costs
Check the form of payment the shipper will accept and whether any commissions or deposits have been made in advance
legally, the mover may require prepayment for delivery. In most situations, this payment will not exceed the estimate by more than 10%.
Review the offer carefully and make sure you understand all the details, including the final price and terms and conditions.
Get insurance for your move
The combination of your home insurance and driver's insurance can cover you in the event of damage or loss of your property. Usually, your home insurance will cover you in the event of catastrophic damage.
According to transport legislation, the carrier is not responsible for the transport of goods of extraordinary value, such as works of art, if this value has not been declared. Some items have a so-called "internal vice", which means they are designed to be assembled and left in one place for their entire life (for example, some fiberboard furniture). Movers will ask for a disclaimer when they see this type of fragile item in your inventory.
Make sure that:
Contact your insurance company to clarify general insurance for your items during transport
If you purchase reimbursement cost recovery protection, it will cover your items in case of loss or damage
If you are not purchasing replacement protection, please acknowledge the liability of the shipping company in the event of loss and / or damage to your items.
Make sure the carrier and all subcontractors have workers' compensation
Ask about responsibility if you pack yourself. Generally, the shipper is not responsible for the loss or damage to goods packed by the shipper.
Pack items of special care (for example, glass, marble, etc.) at the "owner's risk" – the loader is unlikely to bear any responsibility for damage to items not professionally packed
Check how to file a claim and what are the deadlines for filing it
Best international moving companies
After these useful advices here we want to share with you the results of our researches, show and discuss both shipping and moving companies for expats. These are the best ones in the market and are definitely reliable, let's review them.
Asian Tigers Group
Asian Tigers is a leading provider of international relocation solutions. This moving company work with 16,000+ families each year, help them relocate without any problems. They always have something to offer their clients and ready to meet the specific needs of each expat. Let's see what services are included in their offers.
International moves – this is actually the first step, here you get expert advice and consultation on all your shipping requirements, an in-depth knowledge of the origin and destination countries for your move, also coordinating Intricate details Involved in your International move. Highly skilled and experienced craftsmen handle your possessions, and try to satisfy all your specific needs. You also will be provided with an in-depth knowledge of complex customs regulations relating to your move, delivery and unpacking of your goods to your new home. All this will be with on-going support to ensure hassle-free settling into your new home.
Move management – They provide move management services to you regardless of the origin or destination, they also coordinate packing, delivery, and other key dates for your move and tell you of customs requirements, documentation, transit time, and dates. Asian Tigers group will provide you with compressive storage services including long and short-term, air-conditioned, and climate-controlled options and arrange for you transit and storage insurance coverage & claims resolution for your calmness.
Insurance – Comprehensive all-risk insurance coverage for any move is vital. They can help you understand the risks that come with any move, and how to protect yourself against loss, arrange for you all-risk transit Insurance coverage for local, domestic and international moves. Also, arrange for you full coverage for the time your goods are In storage and provide you with quick and efficient claims settlement
Domestic moving-packing – Here you get expert advice and coordınation leading up to your move, they provide you with skilled management on the day of the move at your origin and destination points and support before, during, and after your move
Relocation management services – This moving company will provide you with a single-point-of-coordination relocation management service to meet your corporate needs.
And this is not the end, Asian Tigers Group literally provides with all the services that an expat couldn't even think about. They help you to orientate and choose your location, help with home searches and immigration. They also offer services called Tenancy management, School searches, Temporary living and Departure.
*About payments
In their website there is not mentioned the amount as it will depend on your specific needs, but the payment is required prior to the moving. Also there are some services that require additional payments, such as third party services or access or storage services.
1st Move International
1st Move are a specialist international removals company offering fast, weekly services direct from the UK to a range of destinations worldwide.
Their unbeatable palletized shipping offers the best protection for your belongings during transit. For a fast, safe and secure overseas removals service, choose 1st Move International. Established in 1998 and trusted members of the British Association of Removers (BAR) and the British International Freight Association (BIFA).
1st Move are one of the UK's largest privately owned international removals companies with a global network of moving agents and resources.
The unique COVID safe packing and shipping systems are designed to safeguard, isolate, protect, and safely ship your personal effects overseas. This ensures a Zero Touch overseas delivery service direct from the UK to your door or to one of our customs depots abroad.
The company guarantees the professionally packed household goods and personal effects to your own individual pallets. They then consolidate and load your pallets to shipping containers with some of the UK's largest exporters. This means we can also offer faster sailing and arrival times compared to other movers.
In their official website you can find a small calculator where you have to fill the destinations and dates, and after approximately see the amount you will have to pay for their shipping. This is a great and very convenient option to get acquainted to their pricing policy.
Clockwork Removals and Storage
This one is again a shipping company, and specializes in removals and storage services for individuals and families, offering tailored experience with export packing, customs restrictions and orientation help at your final destination.
Wherever life may take you, Clockwork can move you there with the same level of care, quality and customer service every step of the way. Clockwork is part of the FIDI Global Alliance and is a member of the BAR Overseas Group.
Clockwork is focused on different moving services such as furniture, piano & fine art removals, small moves, office moves, library or museum moves, technology relocation, school, college or university removals, etc.
And also the company offers a wide range of storage services, such as commercial, household, overseas or long-term/short-term storage. All the mentioned services they can offer to customers, with branches across South London, North London, Sheffield, Hampshire, Edinburgh, Inverness, Perth and Glasgow, and will help to move locally, nationally or internationally.
Crown Relocations
This is a relocation company, which provides comprehensive services support relocating individuals, families and employees all over the world.
Before moving, the company tries to help you with home searches, using their market knowledge, experienced local consultants will help you shortlist suitable properties based on your preferences and negotiate favorable contract terms on your behalf.
After they will provide you with immigration services, as every country has different immigration rules and processes. The next service they offer is carefully packing all your belongings, also another great service is previewing the place you will live. A preview trip ahead of your relocation gives you a full orientation of your new location: areas to live, transportation, schooling, healthcare and security. There's a big difference between visiting a place and living there.
The next steps are connected already with home, personal property and transit protections. The company guarantees harmless relocation of your personal belongings and a smooth immigration. Another great and unique feature of the company is that they are handling language trainings, to help get you truly settled, they offer a range of language courses, both in groups and one-to-one, specifically tailored to the ability and needs of you and your family.
Crown also helps with pet relocations. With a network of pet transfer specialists, they can help guide you through all registrations, special travel requirements and medical regulations.
Globexs
Globexs is a relocation company that offers relocation services to digital nomads, expats and companies that send employees abroad. They are based in Valencia, Spain, but work in Belgium, Holland, France and Spain.
If the company you work in sends you abroad, or you want to change your residency for a while, this company offers well-executed services.
Globexs is specialized in assisting people on the move. The most important aspect of moving to another country is finding the right place to live.
Globexs offers a wide selection of short stay apartments in many countries, but there is more than that: they assist you from A to Z with the process of settling in. They will help you feel comfortable in your new habitat.
First of all Globexs offers a legal assistance, its experienced team counts with a lawyer, for any legal assistance that would be required by the guest during his stay. Globexs offers assistance with all paperwork related to living and working abroad: work permits, NIE numbers, etc.
Globexs also helps with rental apartment searches, their apartments are fully furnished and all the expenses are included in the rental price. The rental contracts are flexible, with short minimum stays and easy extensions. They also offer trainings of languages, translations of different documents and flat preparations and a lot of additional services.
Mainly the company is more focused on rental and apartment related problems, to take care of all the details and help people to easily and smoothly relocate in the apartment.
To conclude, remember that your first step should be to minimize your selection of international moving services to those that:
They have experience in the field of international moving for at least 10 years and have opportunities all over the world.
Have a membership in OMNI – International Relocation Network
Have RIM – Registered International Mover – Certification.
ISO 9002 certificate.
Got a good review of the shipping company online. However, don't rely solely on an online review; use it as support for your final decision.
Can provide insurance coverage; check which insurance is offered, which is and which is not? Request a copy of the insurance copy of the documents.
Here are all the most important points that you have to consider while choosing your moving company.
Remember to carefully choose the company as all your belongings and personal property will be under their control, you have to make a lot of contract and get a guarantee from them to be sure you will get all your in safety.
Hope this comprehensive list of companies that provide global relocation services to expatriates and expat employers who require global mobility assistance services will somehow help you to make a right choice.
Further Reading
If you are an expat in China, how can you get money out of the country?
It has became increasingly difficult, but this article offers some tips.
Tags
1st move international
,
1st move international reviews
,
asian tigers china
,
Asian Tigers Group review
,
asian tigers mobility
,
asian tigers philippines
,
asian tigers vietnam
,
best international moving companies europe
,
Best International Moving Companies for Expats
,
best international moving companies reviews
,
best international moving companies uk
,
Clockwork Removals and Storage reviews
,
clockwork removals storage ltd
,
Crown Relocations
,
crown relocations dubai
,
Crown Relocations reviews
,
international moving companies in abu dhabi
,
international moving companies in qatar
,
international moving companies in saudi arabia
,
international moving companies near me
,
international moving companies netherlands
,
international moving companies to china
,
international moving companies to dubai
,
international moving companies to mexico
,
international moving companies usa to uk
,
international moving door to door
,
international storage and shipping