Best Mining Companies to Invest In in 2022
If you are looking to invest as an expat or high-net-worth individual, which is what I specialize in, you can email me (advice@adamfayed.com) or WhatsApp (+44-7393-450-837).
Introduction
We will discuss the best mining companies to invest in this year as well as other information relevant to the topic.
Note that many investors traditionally have resorted to investments like precious metals particularly in times of economic and political unrest. Owning businesses that are engaged in the discovery, extraction, and selling of metals and other minerals is one method to acquire exposure.
Numerous of these metals and substances are essential to the world economy. These substances have a wide range of uses in the manufacturing of jewelry, as well as in business, science, and other fields including aerospace and aviation. Industries need the raw materials in order to construct and produce goods, products, and infrastructure.
Mining won't be abolished anytime soon, though there's no denying that the sector needs to go through a significant adjustment to improve its practices.
Minerals and metals must still be mined in order to clean up the environment, make it more environmentally friendly, and transition to technologies that can help us live more sustainably.
Best Mining Companies to Invest In: Defining Mining Stocks
A mining stock is the stock of a firm whose main line of business is the extraction of minerals like silver, gold, uranium, feldspar, coal, tin, zinc, or nickel. In order to employ minerals in industrial or commercial purposes, mining companies remove and process the minerals from the earth. To extract the minerals, mining corporations drill in the locations where they believe to contain these minerals.
Mining is a hazardous activity since there is a lot of work to be done before mineral reserves are removed or even discovered. The fact that mined commodities are in great demand and thus their prices might rise during economic growth makes it potentially profitable as well.
Best Mining Companies to Invest In: A Checklist on How to Get Started
Determine whether you actually want to invest in mining.
Write down your financial strategy, be clear about it, and stick to it.
Determine your risk tolerance.
Determine the commodity you believe has the most promise by researching the markets.
Choose a few businesses to research and keep an eye on.
Be patient; there are always more opportunities to make money.
Select your analytic strategy.
Make sure you fully understand the company by doing research on its business plan, targets, and results delivered.
Start off with a small investment, assess your comfort level, and gradually increase your investment.
Remember that selling shares at a profit is how you make money.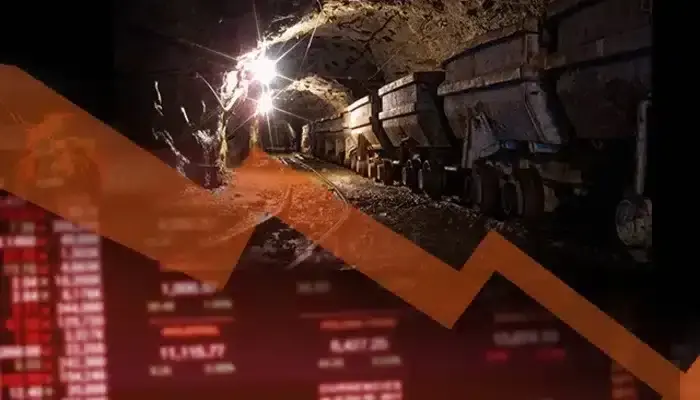 Best Mining Companies to Invest In: The Pros
Necessary Resources: Resources that are essential for survival are obtained through mining. The answer to a more sustainable future lies in those resources, as we mentioned earlier.
Bitcoin needs the battery metals that create the computer it's mined on; houses need steel to be built. Natural resources are the backbone of all industries on earth, and the demand is only increasing as supply becomes scarce.
Long-standing Sector: Mining has been a well-established industry for 40,000 years. This indicates that the sector has established patterns and trends that can be predicted (except for when major economic crises rise). An orebody's future earnings can thus be projected before they go into production, giving investors and the business the assurance they need to proceed forward.
Growing Demands, Dwindling Supply: Commodity prices rise as a result of rising demand and limited supplies, which is fantastic for investors.
High-profit potential: Profitable investments can be made by picking the correct firm or companies. However, you must be aware of your risk tolerance, exercise due diligence, and consider diversification.
Best Mining Companies to Invest In: The Cons
Learning about mining can be difficult: Mining jargons can seem gibberish, especially to those who don't have much exposure in the field. Make sure you know your analysis from your mineral resource estimate because it might be difficult to understand the terminology used by mining corporations.
Dearth of Data: Even though requirements from the Australian Securities Exchange (ASX) are quite thorough, there are frequently things happening in a business that investors may not be aware of. Because of this, due diligence must be done carefully.
While an analyst's research report is typically quite detailed and could help you grasp pertinent information, a lot of those reports include a fee, which keeps many small-time investors out of the picture. The decision to make an investment is typically poorer the less information you have.
Terrible Brokers: Various categories of investors make up the investing market, from hedge funds to accredited investors to insurance firms (together, institutional investors) all the way down to regular investors at the absolute bottom of the market.
Retail/individual investors are frequently provided with riskier investment possibilities since they are believed to be less skilled, disciplined, and aware than institutional investors due to the lack of available sources.
Retail investors often worry about bigger brokerage firms taking advantage of their gullibility. Keep in mind that an experienced broker will guide you toward the best possible investments. A dishonest broker might steer you in that direction by placing a lot of his or her money on a dangerous stock.
Emotion: The choice to invest in a mining firm shouldn't be driven by emotions and emotive terminology out there. In fact, this applies to any other investment decision.
Volatility: Junior mining firms in particular are prone to volatility. Many people will not or cannot succeed financially and will not make it through, so you must pick your businesses carefully.
Confirmation Bias: Don't be misled. The so-called confirmation bias hurts revenue. There is a ton of misinformed material available online that has been paid for by the organization whose products or services are being promoted.
Focus on objective, in-depth analysis drawn from a variety of sources, and independently verify every information. Do your research and look for truthful responses to the appropriate questions because many people fall into the confirmation bias trap and you're only defrauding yourself of money if you don't.
Best Mining Companies to Invest In: Sector Forecasts
The mining industry has long served as a conventional inflation hedge.
The mining sector is cyclical, though. When the economy weakens, there is typically a decrease in demand for mined materials; prices for mining stocks often drop during a recession. Investors in 2022 are worried about that because they believe that rising inflation would push central banks to hike interest rates, which might send the world economy into a recession.
The Russian invasion of Ukraine, the ensuing geopolitical upheaval, growing inflation, and high interest rates have all contributed to volatile commodity prices.
Russia and the UK both produce a substantial amount of fertilizer and play vital roles in the iron and steel sectors. The pressure on prices of such commodities could remain up if the war goes on.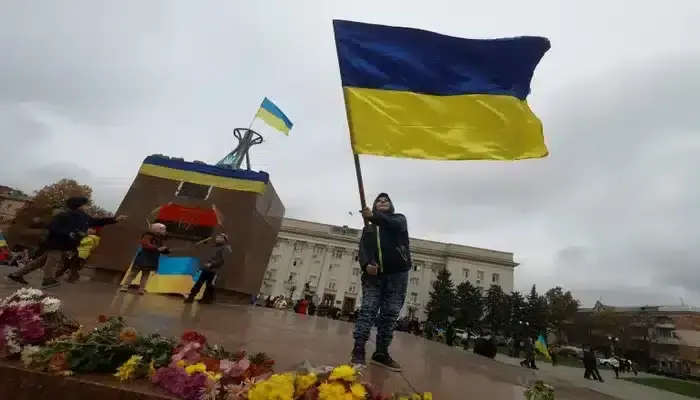 The worth of the world's mining business stood at $1.8 trillion in 2021, according to a report on the sector by market data and statistics provider Research and Markets. The mining sector will expand at a compound annual growth rate (CAGR) of 12.9% from now through 2026, when it is expected to be worth $3.35 trillion.
Despite the fact that those figures appear encouraging, the mining sector continues to face numerous difficulties.
Based on the mining outlook of accounting firm KPMG in 2022, among the biggest risks facing the mining industry in 2022 are environmental, social, and governance (ESG) rules, political unpredictability, supply chain concerns, and a global trade battle.
Indeed, 2022 has not been a great year for the mining industry, and some of the top miners have been reduced to near-bargain prices. Due to the opportunity to ultimately purchase some of the greatest mining stocks at a discount, long-term investors stand to gain from this sector collapse.
Given the cyclical nature of the mining industry, investors should ultimately focus on companies that can weather impending economic storms.
Best Mining Companies to Invest In: Juniors to Majors
In general, mining stocks are split into three categories:
The Juniors
Risky investments may be made in small explorers. They are usually small, low-capital exploration firms that work on mining development and permit applications while also searching for new natural resource reserves.
An effective outcome would be the production of up to 300,000 ounces of a resource per year. Any sum higher than that signifies entry into a major or mid-tier organization.
They are early stage growth stocks that have the potential to find something, whether it be gold, silver, lithium, magnesium, or another metal.
These high risk, high return equities are what you should buy if you want to diversify your portfolio. Instead of placing all your potatoes in one sack, it is best to invest in a few and divide the risk.
Characteristics:
Market capitalization: under $500 million
In the exploration and development stage.
Less than 300,000 ounces are produced annually
High-risk, high-reward investment
Typical acquisition target
The Mid-Tiers
A business will typically fall into the mid-tier category if it has evolved past the junior stage but isn't significant enough to qualify as a major.
Compared to juniors, these enterprises pose a substantially lower risk.
Characteristics:
Market capitalization: under $1 billion
Between $50 million and $500 million in annual revenue
At the stage of development and production
Diversified, meaning, multiple minerals and assets are being developed
The Majors
Operating mines that are productive, constant in their output, and have a worldwide presence using tested mining techniques.
Characteristics:
Market capitalization: over $1 billion
Consistent cash flow and more than $500 million in annual revenue
Finances are stable and well-funded for production and development
Multi-asset, multi-commodity
Best Mining Companies to Invest In: Barrick Gold (NYSE: GOLD)
Canadian miner Barrick Gold has operations in more than a dozen nations as it is one of the biggest gold producers in the world as well as a major copper producer.
Barrick Gold differs from other precious metals firms in part due to its emphasis on Tier One mining properties. A tier one mine is described as one that:
has an annual production rate of over 500,000 ounces.
still has at least a decade of productive life left.
provides total cash expenses per ounce that are lower than the average for the sector.
Tier one mines provide a reasonably constant flow of inexpensive gold and copper, allowing Barrick to maintain a profit even when the market is weak.
The high cash flow that Barrick Gold's tier one mines produce enables it to pay a competitive base dividend payment that is complemented by a quarterly performance dividend payment that varies with its cash balance.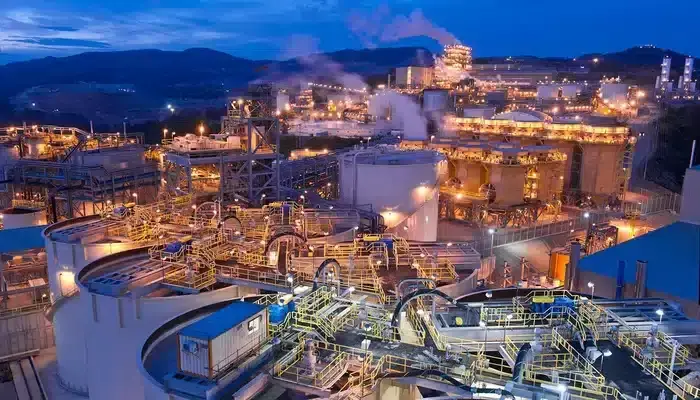 Best Mining Companies to Invest In: BHP Group (ASX: BHP)
BHP Group is a diversified resources firm that has global mining assets. Copper, iron ore, coal, nickel, zinc, and potash are all extracted from and processed by its fully integrated mining operations.
BHP Group also operated an oil and natural gas division, but in a deal that was finalized in 2022, it combined those assets with Woodside Energy Group (NYSE:WDS), formerly Woodside Petroleum. BHP became a mining business focused solely on mining after the merger.
Although BHP Group produces a variety of goods, its main objective is to be a cost-effective producer. It effectively manages big mines full of resources and employs tech like autonomous trucks to cut costs. The mining company's emphasis on cutting costs also lessens the effect of inflation.
BHP Group combines its economical operations with a robust balance sheet, which it maintains by routinely offloading its noncore assets and mines with the lowest incomes.
Even when commodity prices are low, the mining firm continues to be in a good position to invest in lucrative expansion projects. Its production output is comparatively steady. Even if its cash flow is somewhat unpredictable, BHP's low expenses allow it to produce free cash flow that it can dependably use to buy back stock and pay dividends.
BHP Group's dividend fluctuates somewhat, similar to Barrick. The corporation pays out at least 50% of its profits as dividends each reporting period, therefore its dividend expenditure will fluctuate with cash flow.
Best Mining Companies to Invest In: Rio Tinto
Anglo-Australian miner Rio Tinto has a diversified business. It is a major producer of the three industrial metals that are used the most, namely iron ore, aluminum, and copper. Moreover, the company mines other metals and minerals like boron, salt, diamonds, and titanium.
Rio Tinto, like BHP Group, aspires to be an inexpensive manufacturer of metals and minerals. Because it manages integrated, substantial mining assets, costs are kept to a minimum. Investments made by Rio Tinto in cutting-edge tech, including autonomous cars and renewable energy, also enhance productivity while lowering costs.
Rio Tinto has demonstrated that it can turn a profit even in challenging economic times. Its bank sheet is solid, and it regularly sells noncore mines to redirect capital to more advantageous prospects. Its bank sheet is solid, and it regularly sells noncore mines to redirect capital to more advantageous prospects.
For instance, it has just left the coal mining industry due to the industry's dimming prospects amid concerns about climate change.
Rio Tinto also made an offer to purchase any further shares of copper miner Turquoise Hill Resources (NYSE:TRQ) that were not already owned by the Australian miner in 2022. The agreement would make it simpler for Rio to exploit its significant copper resources and its ownership of the enormous Oyu Tolgoi copper and gold mine in Mongolia.
The corporation aggressively pursues debt repayment while routinely expanding its finest mines. It is also another mining corporation that distributes dividends to shareholders and buys back its own stock throughout the course of an economic cycle.
Rio Tinto aims to pay dividends that range from 40% to 60% of its cash flow, with the amount paid altering every period based on its earnings.
Best Mining Companies to Invest In: Should You Acquire Mining Stocks?
Mining is a capital-intensive, cyclical business. During times of economic prosperity, mining corporations have more money to spend in new mines and expansion plans. However, mining businesses frequently experience issues as a result of the lengthy lead times needed to complete projects. Returns are impacted when projects that were established during boom times don't start up until the cycle has changed.
Investors in mining equities should pay particular attention to a mining company's debt load as well. While businesses with large levels of debt sometimes struggle when the economy is weak, those with low production costs are the most successful and are less likely to extensively rely on debt to finance expansion.
Investors should concentrate on the best mining firms in light of these difficulties. They have demonstrated that they can turn a profit no matter the state of the economy. Including some high-quality mining stocks in your portfolio may be the correct choice if you don't mind some volatility and prioritizing dividend payments.
Best Mining Companies to Invest In: Can you invest in gold?
The advantages of purchasing gold equities as opposed to the actual metal are numerous. Because gold firms can grow their operations and their revenues when the price of gold rises, they are expected to produce higher total returns than a simple investment in actual gold.
Their stocks should do better than the price of gold thanks to this growth. Investors must pick their gold stocks wisely because not all of them do better than the rise in the price of the precious metal.
Best Mining Companies to Invest In: Bottom Line
Before making an investment in a mining company, you should conduct your research, get financial guidance, and decide what kinds of businesses (or resources) you want to invest in. When choosing an investment, having a checklist is a good idea. You can also talk to a financial adviser to make more informed investing choices.
Pained by financial indecision? Want to invest with Adam?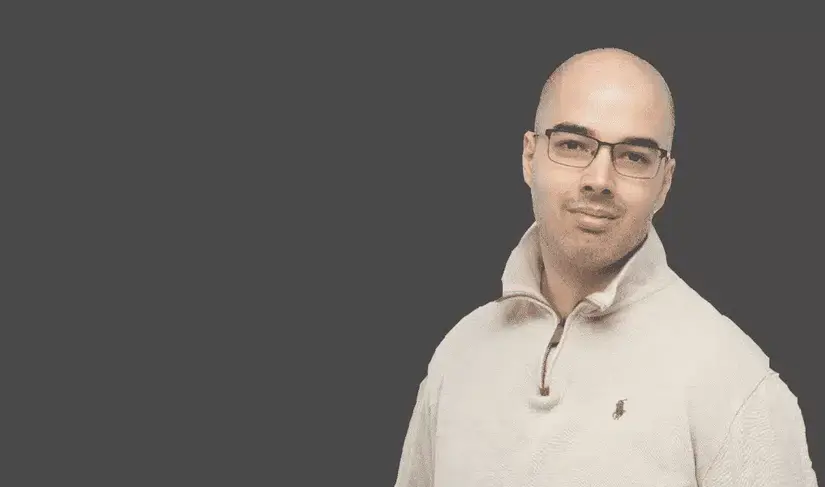 Adam is an internationally recognised author on financial matters, with over 584.6 million answers views on Quora.com and a widely sold book on Amazon and a contributor on Forbes.