Can British Citizens Living Abroad Use the NHS? The short answer is no. Read on to know why and what are the alternatives.
If you are looking to invest as an expat or high-net-worth individual, which is what I specialize in, you can email me (advice@adamfayed.com) or use WhatsApp (+44-7393-450-837).
Introduction
Your automatic right to get medical care under standard NHS guidelines will end if you relocate permanently overseas. This is due to the NHS being a residence-based healthcare system.
In order for you and your family to be taken off the NHS register, you must inform your GP office.
Healthcare Systems in Other Countries
It's necessary to find out what healthcare options are offered in the country where you plan to live before travelling there.
Different countries have different healthcare systems, some of which may not offer the treatments you may anticipate receiving for free through the NHS. Any therapy you receive can be subject to a patient payment, or you might need to purchase health insurance.
British people living overseas can find important information from the Foreign, Commonwealth and Development Office (FCDO) on GOV.UK, including details on visa and residency requirements, health, benefits, and finances.
If you're relocating to an EU nation or Switzerland, use the GOV.UK country healthcare instructions to learn how to access state healthcare services.
You'll often need to register with the appropriate authorities.
You will be eligible for state-run healthcare on the same terms as a resident of that country after you are registered as a resident, able to work and contribute to social security (national insurance).
Many nations demand that you pay taxes or enroll in a national health insurance program even if you are not working.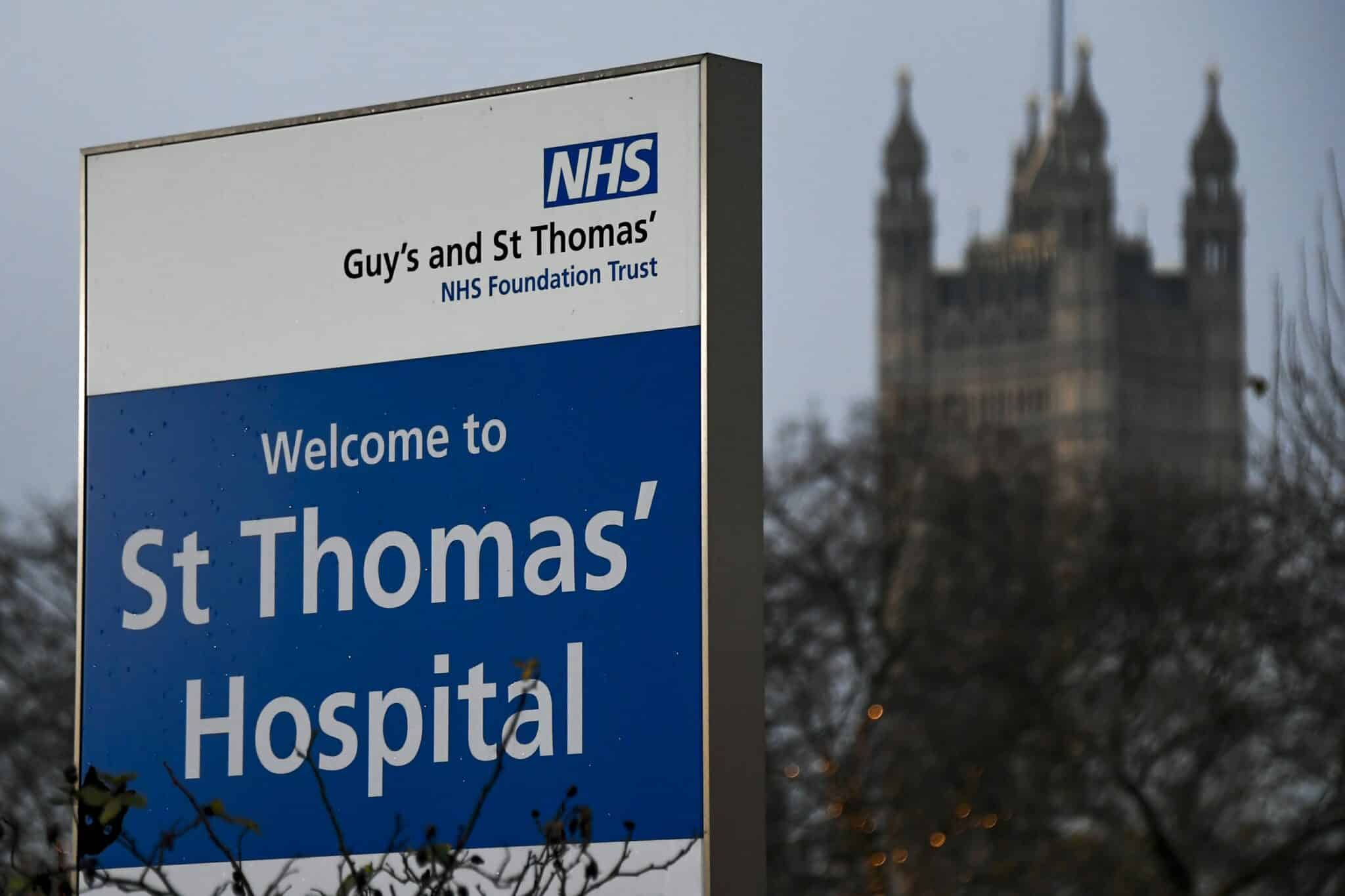 UK-funded Healthcare within the EU and Switzerland
Under certain conditions, you may be eligible for UK-funded medical care.
Whether you intend to work outside the UK for a certain amount of time or relocate overseas permanently will determine how you should proceed.
It might also depend on whether you receive a UK State Pension or other UK benefits if you qualify for the support that is exclusively provided within the European Union (EU) and in Switzerland.
For brief trips, often up to 90 days, you can access healthcare by using a European Health Insurance Card (EHIC) or UK Global Health Insurance Card (GHIC) provided by the UK.
You shouldn't use your EHIC or GHIC to access healthcare in an EU nation or Switzerland once you've obtained a residency or work permit there.
However, you might be able to obtain an EHIC card for travel from that nation.
Once you start receiving a UK State Pension, you may also be qualified to apply for an S1 form if you reside in an EU nation or Switzerland.
If you plan to permanently reside outside of the EU or Switzerland, you will not be eligible for healthcare coverage funded by the UK.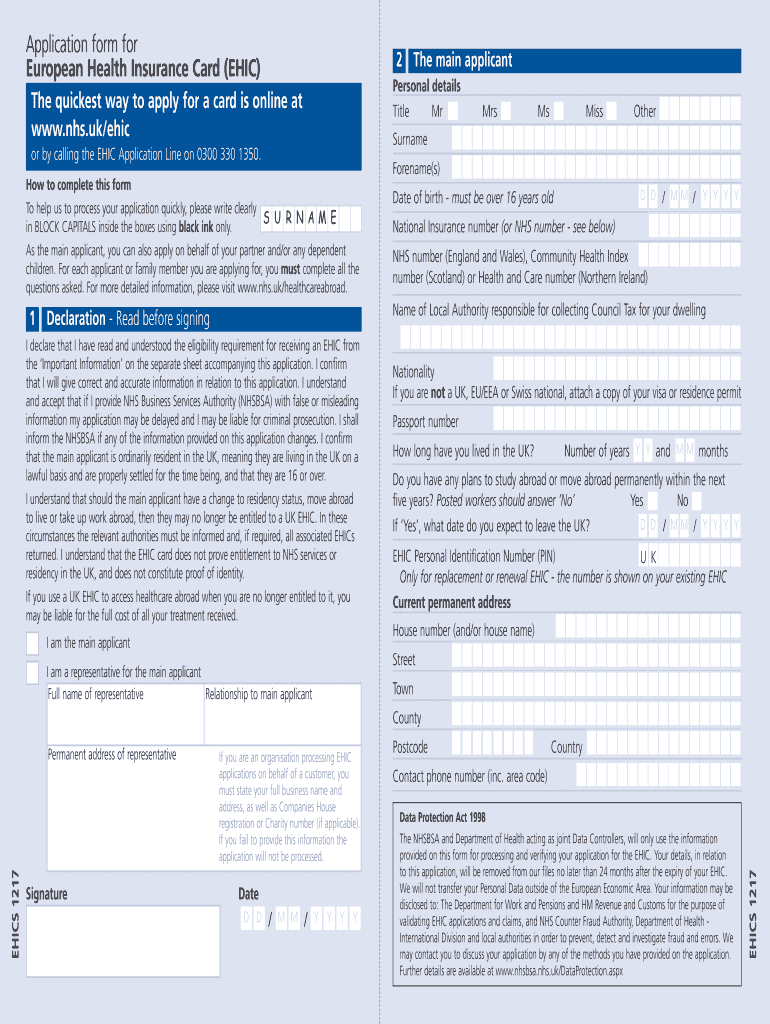 UK-funded Healthcare for Posted Workers
You may be eligible for health coverage paid for by the UK in the country you are assigned to if you are a worker who has been temporarily transferred by a UK firm to an EU nation, Norway, Iceland, Liechtenstein, or Switzerland.
You may be eligible for state healthcare funded by the UK if you move to an EU nation or Switzerland and get a UK State Pension.
You must fill out an S1 form to request an entitlement certificate. If you reside in an EU nation or Switzerland, your state healthcare is funded by the UK, according to S1 forms.
In order to be qualified to apply for an S1 form in Switzerland, you must meet extra nationality requirements. If you are a UK national, Swiss national, EU citizen, refugee, stateless person, or if you are a family member or survivor of someone who possesses one of these nations or statuses, you will only be granted an S1 in Switzerland.
You cannot obtain an S1 form if you receive both a pension from the nation in which you now reside and your UK State Pension. This is because your healthcare will be covered by the nation in which you reside.
If you receive both the UK State Pension and a pension from an EU member state but are now residing in a different EU member state, the healthcare costs for you are covered by the nation where you made the longest payments to your pension.
Who are Entitled to an S1 Form
You may also be eligible for an S1 form if you are receiving contribution-based Employment Support Allowance or other exportable benefits, and if you have lived in one of the following countries since before January 1st 2021: an EU member state, Norway, Iceland, Liechtenstein, or Switzerland.
Additional Categories Who can Get an S1 Form
S1 cover regulations have changed for anyone claiming the following exportable benefits:
Disability Living Allowance (DLA)
Personal Independence Payment (PIP)
Carer's Allowance (CA)
Attendance Allowance (AA)
If you relocated to an EU nation, Norway, Iceland, Liechtenstein, or Switzerland before January 1, 2021, you are currently entitled to an S1 form for as long as you are receiving that benefit.
With No S1 Form
Receiving one of the above-mentioned exportable advantages will no longer qualify you for an S1 form.
It could still be possible to get an S1 if you export your maternity allowance or some qualifying industrial accident or bereavement benefits, though.
If you fall inside the purview of the Withdrawal Agreement, you could also be qualified for an S1 form via exporting a UK State Pension or another qualifying benefit.
With S1 Form
As long as you are getting one of the aforementioned benefits, your S1 form will continue to provide coverage for you if you already have one.
If you still qualify for one of the advantages mentioned above and have a time-limited S1 form, you can request to have it renewed.
How to Get an S1 Form
You can request an S1 form from the Overseas Healthcare Services. You may contact them through the following:
Telephone: +44 (0)191 218 1999
Email: nhsbsa.ohsregistrations@nhs.net
Monday to Friday 8am to 6pm (GMT)
Before relocating to live in an EU nation, you have up to 90 days to apply for an S1 form. If you require the form to submit a visa application, you can ask to have it forwarded to your UK address.
However, in order for the S1 form to be granted, you must have a residence address in the EU nation you are transferring to. This can be a temporary address, however you must notify NHSBSA and the appropriate agency in the nation you are relocating to, informing them of your new location (if it changes). By doing this, it will be impossible to send sensitive information to the incorrect address.
How to Use an S1 Form
Once it has been issued, the S1 form must be registered with the appropriate agency in your country of residency.
Before you can sign up for healthcare or get a medical card, you frequently need to do this.
Your UK-issued EHIC or GHIC will allow you to obtain required state-funded medical care when you travel to other EU nations if you have registered as an S1 in that country. In Switzerland, you won't be able to utilize it.
Pained by financial indecision? Want to invest with Adam?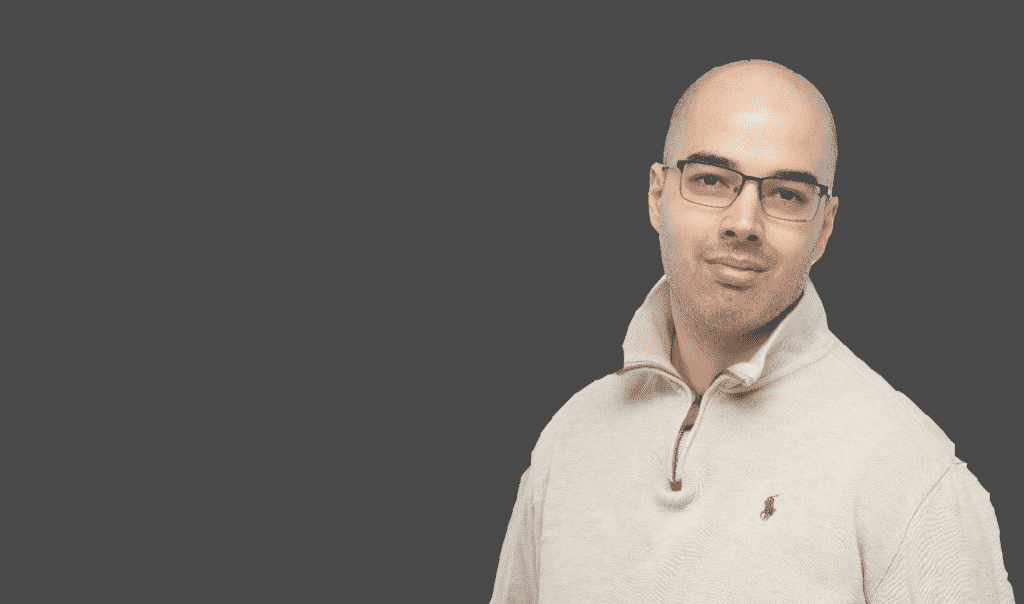 Adam is an internationally recognised author on financial matters, with over 669.2 million answer views on Quora.com, a widely sold book on Amazon, and a contributor on Forbes.