Check this CrowdStreet review. Online investing platforms like this allow smaller investors to participate in private commercial real estate, which was previously only available to the super rich.
If you want to invest as an expat or high-net-worth individual, which is what I specialize in, you can email me (advice@adamfayed.com) or use WhatsApp (+44-7393-450-837).
What is CrowdStreet?
CrowdStreet serves as a platform for commercial real estate investing, offering investors access to a wide range of commercial and multifamily real estate deals in the US. Through this platform, investors have the flexibility to choose between investing in specific deals, diversified funds or vehicles, or having a customized portfolio managed by an investment manager.
The founders of CrowdStreet, Tore Steen and Darren Powderly, recognized the need for diversification beyond traditional investment options during the Great Recession. They saw an opportunity to leverage equity crowdfunding and provide individual investors with better access to real estate, the third-largest asset class in the US.
In 2014, they launched CrowdStreet in Portland, Oregon, assembling a team of experienced real estate professionals with a collective performance track record spanning over 120 years.
Investors on CrowdStreet have backed 752 projects since the platform rolled out, with 157 of those sold. The total amount invested through the platform exceeds 4 billion US dollars. Notably, prominent sponsors like Greystar and Harbor Group International have utilized CrowdStreet to raise capital for their projects.
Investors can utilize the Marketplace feature on CrowdStreet to invest in individual properties or opt for a fund comprising multiple projects. Recent project performance data indicates that individual investments tend to outperform blended portfolio options.
Do remember, however, that the risk involved in any given project might vary widely and could lead to a complete loss of funds. Conversely, a diversified portfolio is less likely to suffer severe losses.
How does it work?
CrowdStreet distinguishes itself as a non-intermediary platform, where investor funds are directed straight to the sponsors of real estate projects. Within CrowdStreet's marketplace, investors are presented with three primary investment options: individual deals, real estate funds and vehicles, and tailored portfolios.
For individual deals, investors can directly participate in specific real estate projects as standalone investments. The minimum investment required for individual deals varies, usually starting at 25,000 USD, with specific project requirements in place.
Alternatively, investors might use real estate funds or vehicles, which provide diversified exposure to several properties. Minimum investments in such funds and vehicles normally start at 25,000 USD but may go as high as 100,000 USD, depending on the nature of the project.
For a more customized approach, CrowdStreet offers tailored portfolios. These portfolios are managed privately by CrowdStreet advisors and require a minimum investment of 250,000 USD. This larger initial investment allows registered investment advisors to design a personalized investment strategy with a focus on diversification.
CrowdStreet Investment
Who is eligible to invest?
CrowdStreet's investment opportunities are exclusively available to accredited investors who meet specific eligibility criteria. To qualify as an accredited investor, individuals must satisfy one of the following requirements:
earned more than 200,000 USD in each of the past two years or 300,000 USD jointly with a spouse or spousal equivalent; expects the same income level for the current year
possess a net worth exceeding 1 million USD, excluding the value of their primary residence
holding valid Series 7, Series 65, or Series 82 licenses.
Additionally, certain trusts and business entities can qualify as accredited investors based on specific criteria. This includes trusts with total assets exceeding 5 million USD that were not specifically formed to invest in the offered securities, as well as entities where all equity owners are accredited investors.
The limitation to accredited investors stems from federal securities laws, which mandate their participation in certain securities offerings. This requirement ensures that investors possess financial sophistication, the ability to make independent decisions, and the capacity to sustain potential losses.
It's worth noting that the disclosure rules for these investments are different from those for publicly listed products like mutual funds since they are not required to register with the Securities and Exchange Commission.
CrowdStreet categorizes deals into different Investment Profiles to assist investors in finding deals that align with their investment objectives:
Core: This has the lowest risk as it comprises fully occupied homes with a reliable income stream.
Core Plus: Deals in this category involve mostly-occupied properties with relatively stable cash flow, while also allocating funds for upgrades and maintenance.
Value-Added: Projects categorized as value-added aim to significantly enhance cash flow and property value through substantial property improvements.
Opportunistic: High risk, high payoff. It includes new development projects and properties with limited or no current cash flow.
How can I invest?
Explore Investment Opportunities. Begin by browsing through the active deals listed on the CrowdStreet Marketplace. This allows you to review various investment opportunities and select one that aligns with your investment objectives. You'll get access to the complete details of each property after you create a free account on the platform.
Submit Your Investment Offer. Find a property that meets your requirements. Choose the desired investment amount and securely submit your offer through the platform. You'll be shown how to digitally sign and submit papers. Once your investment documents have been approved by CrowdStreet, you can fund your offer using wire transfer, ACH, or check.
Manage and Track Your Investment. Congratulations, you now hold direct equity in a commercial real estate property. CrowdStreet provides you with the tools to actively manage your investment online. From the main dashboard, you can monitor the performance of your investment, receive updates from the property sponsor, manage tax documentation, and choose your preferred method of receiving distributions. This centralized platform allows you to conveniently track and manage all your investments in one place.
Tailor Your Investment Approach. CrowdStreet recognizes that investing in commercial real estate requires a tailored approach to meet individual preferences and expertise. Whether you are an experienced real estate professional or a newcomer to the field, the platform offers flexibility to suit your investment style.
What investment options are available?
Diversified Funds

CrowdStreet's funds have comparable minimum investment requirements to individual deals, but they offer the advantage of investing in multiple properties simultaneously. By participating in a fund, investors can build a diversified portfolio without the need for individual property selection and research, as the funds are professionally managed.
The platform provides access to different types of funds, including CrowdStreet funds and single-sponsor funds. CrowdStreet funds are carefully constructed and managed by the in-house team of real estate professionals. These funds are designed to provide investors with exposure to multiple properties based on specific investment strategies. These strategies may focus on regions, property types, investment themes, sponsors, sectors, or a combination of factors.
Investing in CrowdStreet funds allows investors to benefit from the platform's extensive network of relationships with hundreds of sponsors across the US. This enables the inclusion of deals in the funds that may not be readily available on the CrowdStreet Marketplace.
On the other hand, single-sponsor funds are led by a specific real estate firm or sponsor and typically concentrate on the expertise and specialty of that particular sponsor, whether it be a specific region or property type. By investing in these funds, investors can leverage the sponsor's expertise as they add properties to the fund over time.
Note that all sponsor-backed funds, including both CrowdStreet funds and single-sponsor funds, undergo the same objective review process as individual deals on the CrowdStreet Marketplace.
What makes this attractive?
Funds offer a faster and more efficient way to construct your investment portfolio. They also expose investors to numerous assets and sponsors. This streamlined approach simplifies the process of building a diversified portfolio of private commercial real estate, which was historically only accessible to sophisticated investors.
One of the key advantages of investing in funds is the strategic approach employed by fund managers. Rather than having to identify and commit capital to individual deals in advance, fund managers can strategically allocate funds to seize promising investment opportunities as they arise. This flexibility becomes particularly valuable in volatile or uncertain markets, where the ability to capitalize on favorable opportunities can be a powerful tool.
Investing in funds also offers the benefit of lower per-deal investment requirements. A fund lets you spread your 25,000 USD investment over numerous properties, unlike most single-property deals. As a result, the average investment per property can be significantly reduced, providing potential cost savings and increased diversification.
Individual Deals
This investment option enables direct investment in personally selected real estate assets.
The Investments team diligently performs rigorous quality control measures for each individual deal, ensuring exceptional attention to detail and fostering direct communication channels with sponsors.
Investors have the opportunity to directly invest in specific real estate deals available on the CrowdStreet Marketplace. Investors may pick agreements depending on their investing goals and preferences, much like stocks and bonds.
Investors may invest directly in the equity of their selected projects rather than depending on a fund to make asset decisions. As passive investors, they can leverage the convenience of online syndication and join a network of numerous individual investors, collectively contributing to the equity stack of a real estate deal.
What makes this attractive?
You can curate your own portfolio and select the deals you want to invest in. you can access detailed deal documents, explore the history of sponsors, and delve into additional valuable information through the platform.
Tailored Portfolio
CrowdStreet takes the time to understand your unique needs and investment objectives, leveraging this knowledge to construct a tailored portfolio that aligns with your goals. Utilizing their proprietary systems, CrowdStreet Advisors creates a personalized investment strategy designed to maximize your financial objectives.
Once you have reviewed and approved the strategy, the firm takes charge of investing in properties available on their Marketplace on your behalf.
What makes this attractive?
It offers a personalized investment experience where you can receive a custom investment strategy based on your targets and profile. With dedicated support and access to a robust online tracking system, you can easily manage and monitor your portfolios.
Are CrowdStreet investments liquid?
Generally, sponsors aim for a hold period ranging from three to five years, although certain deals may have longer targets of up to 10 years. The hold period is the time between buying the property and selling it, when investors get the money.
A significant number of deals listed on the CrowdStreet Marketplace are currently within their holding periods.
What are the fees?
While CrowdStreet doesn't impose fees on investors participating in individual deals, it's important to note that using CrowdStreet isn't entirely cost-free. The fees associated with CrowdStreet are determined by the real estate sponsors who list their deals on the platform. These sponsors have the authority to establish various types of fees, such as acquisition fees and property management fees.
It's crucial for investors to conduct thorough due diligence when evaluating a potential deal to understand the specific fees involved.
On the other hand, fees for investing in funds are more transparent. Each fund on CrowdStreet charges a management fee, typically ranging between 0.50% and 2.50%. Fund fees depend on investment structure. Before investing, thoroughly research and verify any prospective costs.
What do investment returns look like?
Investing with CrowdStreet, like any investment, carries no guarantees of profitability. However, each project on the platform presents a target investor internal rate of return. It's important to note that the IRR is not a guaranteed return, but rather an estimate of potential earnings for investors based on the project or investment. The IRR projections encompass both the monthly profits and potential profits from property sale.
When exploring opportunities on the CrowdStreet marketplace, you will find the targeted investor IRR prominently displayed in the project overview or detailed information.
In most cases, real estate deals focus on investing in commercial properties for a specific period and aim to sell them for a profit. This sale, known as a capital event, allows you to participate in the resulting proceeds. Meanwhile, while the properties are held, you have the opportunity to receive a share of the net cash generated from operations when the sponsors decide to distribute profits.
Not all real estate investments provide income right away, thus distributions could not occur until much later in the holding term. Since payouts are totally at the sponsor's discretion, investors should expect nothing until the property is sold.
When conducting research on commercial real estate investment opportunities through Crowdstreet, you should explore the Distribution Strategy tab available for each deal. This tab provides valuable information on the expected distribution payments associated with the investment. Some sponsors willingly disclose this information to help investors understand the payout structure.
To gain a clearer understanding of the potential returns, you can also refer to the Financials tab on the platform. Here, you can find an example illustrating the projected annual yield for a hypothetical investment amount. It outlines the expected returns from the project's cash flow, which may be paid out on a monthly or quarterly basis, or they can accumulate until the project sponsor approves the payout.
Additionally, there is the possibility of additional returns from the eventual sale of the real estate asset.
How can I maximize profits?
Firstly, opt for individual real estate deals instead of funds or portfolios. This allows you to select deals with higher returns and targeted equity multiples, maximizing your potential earnings. Additionally, choosing shorter investment periods can be beneficial as it allows for quicker access to cash and potential profits when a project is sold.
Another strategy is to reinvest any cash distributions you receive from investments. By reinvesting these disbursements, you can continue to earn returns and potentially enhance your overall earnings. It's also important to be mindful of investment expenses. When looking for opportunities on the Crowdstreet Marketplace, carefully examine the expenses associated with individual deals and funds. It's advisable to avoid investments with higher expenses compared to similar opportunities.
Time is a valuable asset, so consider whether it's more advantageous for you to conduct your own due diligence and handpick individual projects, invest in a fund, or seek guidance from an advisor. Depending on your expertise and availability, utilizing a fund or advisor may enable you to focus on maximizing your earnings in other areas.
Can I raise capital via the platform?
At CrowdStreet, there is a focus on collaborating with highly reputable sponsors in the commercial real estate industry. The platform actively seeks out those who have demonstrated a successful track record. If you are a sponsor with a proven history of success in commercial real estate, CrowdStreet is interested in learning more about your next deal and exploring potential partnership opportunities.
In order to be considered as a successful operator on the CrowdStreet Marketplace, sponsors typically exhibit certain key characteristics. These include being an investment firm with a track record of acquiring over 100 million USD in assets or a developer with a minimum transaction volume of 300 million USD. Sponsors who have projects with a total capitalization value exceeding 15 million USD are highly regarded.
Moreover, sponsors who possess extensive experience in the specific property type they specialize in are valued. A minimum of 15 years of combined experience in the relevant property type is typically expected. Also, sponsors who have a track record of successfully raising capital from private investors for at least 10 years may qualify.
How it works
Screening. The Investments team at CrowdStreet undertakes a comprehensive review of your firm's background and the details of your deal to assess its suitability for the Marketplace. This screening process ensures that the project aligns with the platform's standards and requirements.
Rollout. Upon approval, CrowdStreet collaborates with you to create an offering detail page that presents your project's proposed business plan and local market information. This page is published on the platform, granting potential investors access to crucial project details. Leveraging advanced digital marketing strategies, CrowdStreet ensures your offer reaches the right audience. With a network of tens of thousands of investors already in place, and the potential to attract even more online, your project gains significant exposure.
Funding. To kickstart the investing process, CrowdStreet hosts a live webinar in partnership with your team. This webinar serves as an opportunity for you to introduce your team and present your deal to the CrowdStreet investor network. It also allows investors to engage with you directly, asking questions and seeking additional information about your project. Throughout this phase, the Investor Relations team manages individual investment offers, streamlining the funding process to ensure you receive the necessary funds promptly.
Support. Following successful funding, CrowdStreet continues to provide ongoing support and education for your team. They facilitate effective communication channels between you and your investors, fostering a strong and collaborative relationship throughout the duration of the investment. With a commitment to long-term partnership, CrowdStreet remains engaged, assisting with any necessary support and ensuring the success of your deal
How to sign up
CrowdStreet's signup process is simple. Start by clicking "sign up today" on Crowdstreet.com. You can join via your Google or LinkedIn account. You can also manually enter your name, email, and password. Once that's done, you'll be asked if you're an accredited investor. This question determines whether you may invest in projects now.
CrowdStreet's system will walk you through this procedure and tell you what papers to submit as verification of your credentials. After setting up your CrowdStreet account, you may invest in individual transactions, real estate funds, or an advisor-managed portfolio.
Two-step verification in security settings may improve account security. It's optional, however requesting a phone code for verification enhances security.
You will receive email notifications about new deals for individual deals, real estate funds, and vehicles. Note that participation is first-come, first-served.
What are the positives and negatives with CrowdStreet?
CrowdStreet is a well-established company. Investors have the flexibility to choose between investing in individual properties or real estate funds, catering to their specific investment preferences. The platform supports opportunities in both residential and commercial real estate, offering a diverse range of investment options. For those who prefer a hands-off approach, CrowdStreet also offers the option of a professionally managed real estate portfolio.
Only accredited investors can invest. Besides, the assets on CrowdStreet are highly illiquid, meaning they cannot be easily converted to cash, and there is no secondary market available for trading. Most opportunities on the platform have a minimum investment requirement of 25,000 USD, which can be quite high for some investors. Meanwhile, the costs related to real estate projects might vary widely.
Lastly, while CrowdStreet facilitates investment opportunities, it typically does not have a financial stake in most deals, which may impact the alignment of interests between investors and the platform.
Bottom Line
For suitable investors, Crowdstreet can present a compelling investment opportunity. However, remember that participation in their crowdfunded real estate deals is limited to qualified accredited investors and there's a holding period associated with Crowdstreet's investment offerings which typically span three to five years. Therefore, it is advisable to avoid investing funds that may be required for immediate access or urgent financial needs.
Pained by financial indecision? Want to invest with Adam?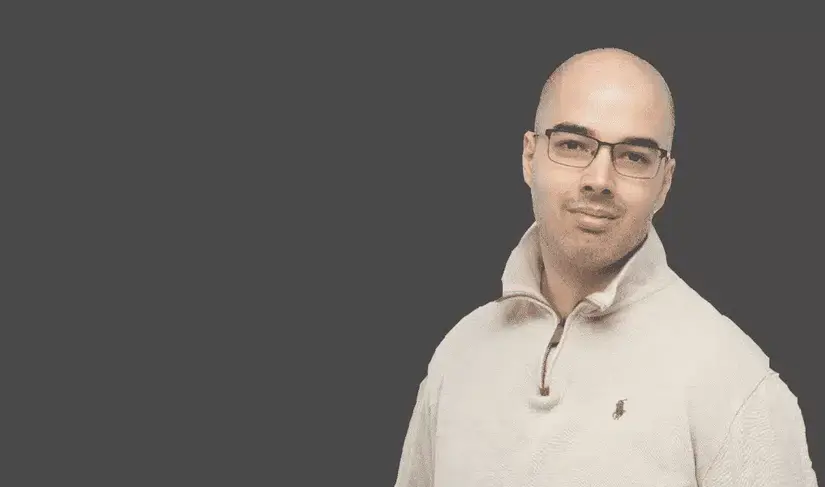 Adam is an internationally recognised author on financial matters, with over 668.8 million answer views on Quora.com, a widely sold book on Amazon, and a contributor on Forbes.