Expat cost of living in Ecuador 2021 – that will be the topic of today's article.
With its comfortable climatic and natural conditions, a South American country like Ecuador is beginning to attract more and more tourists. This state is promising in terms of economic and political development, which is what attracts many from the point of view of the beginning of their new life here.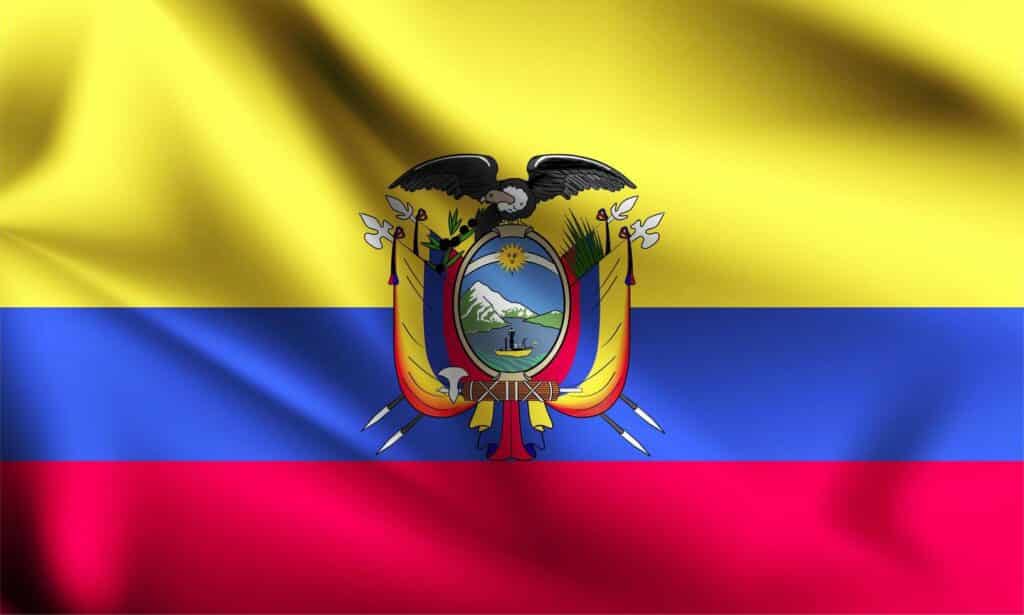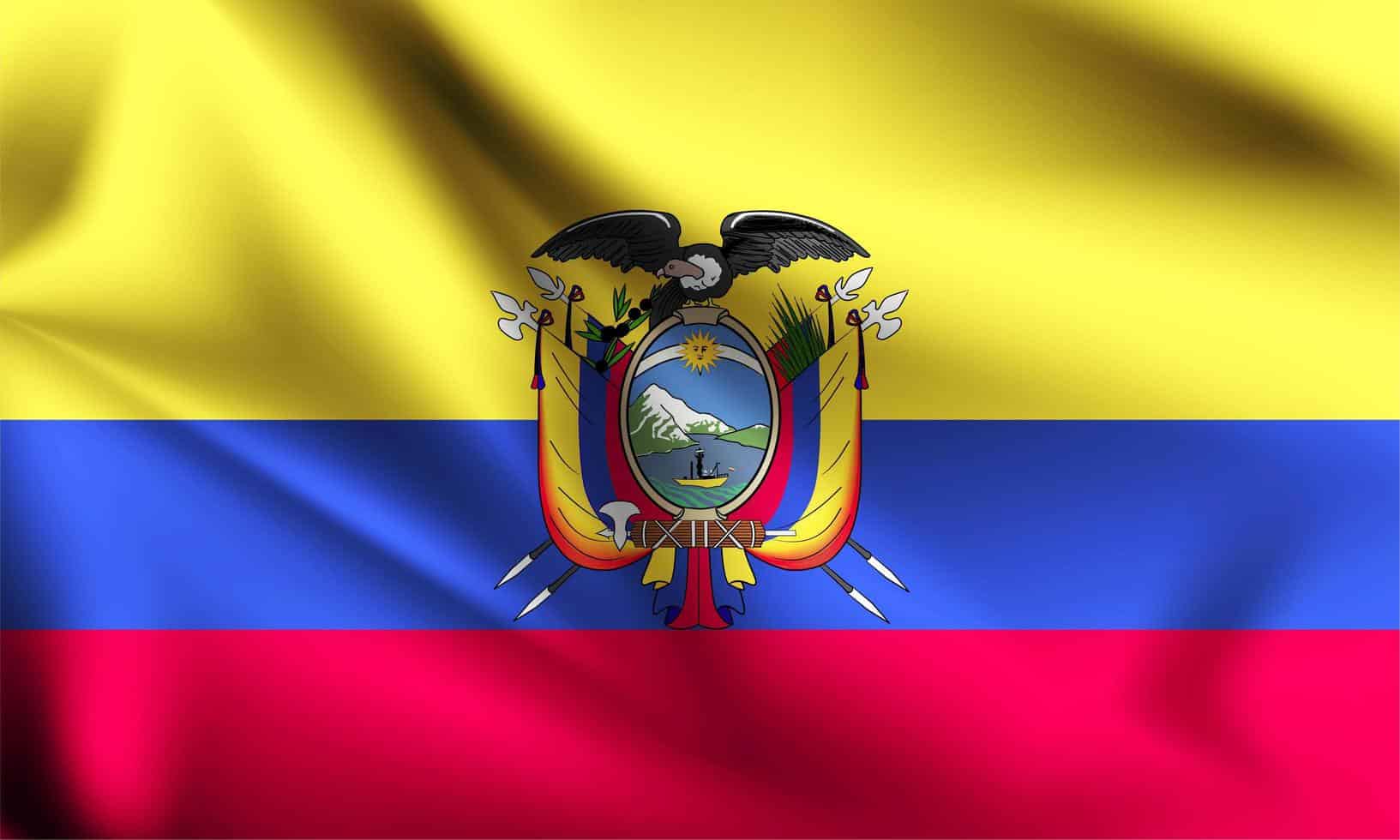 Why Ecuador?
Immigration to Ecuador is notable for many foreigners because it is easy and inexpensive to provide a comfortable and safe living. Ecuadorians are friendly towards foreigners, moreover, they are highly valued in the labor market.
Holders of a diploma of higher education will easily find a suitable job for themselves since the Ecuadorian education is of less value than for example a European one.
Due to the economic development of the country, living in it is enough inexpensive, but the standard of living is constantly improving. With a salary of $ 400 (per person), it is quite possible to secure a comfortable life.
Real estate prices in Ecuador are much lower than in many European or even Asian cities. As the country is developing and is still considered poor, the business here is only at the stage of development, which allows many people with an entrepreneurial streak to implement their business plans in Ecuador.
If you are a businessman and have opened your own business in Ecuador, then you will definitely be pleased with the simplicity of the tax system of this country. The one who opened his own company pays 15-35% of the total amount of income.
This is the only requirement, there is no such thing as registering a business in Ecuador. The cash register is also optional, you have the right to independently indicate the price of your products, without being guided by any state standards.
The Republic of Ecuador is located in the northern part of South America, on both sides of the equator. It is bordered by Colombia to the north, Peru to the south, and the Pacific Ocean.
Most of the territory the country occupies was once part of the Inca Empire until the Spanish came to the region with dreams of colonization. Independence was first achieved in 1820 when it was part of Greater Columbia, and then about ten years later it became a sovereign state.
Ecuador is also responsible for managing the Galapagos Islands, which lie about 600 miles west of the mainland. This country is a representative middle-income democracy. The economy is still developing as it relies heavily on commodities such as oil. It is only one of 18 highly diverse countries recognized globally today for its many endemic species. Their 2008 constitution was the first in the world to recognize legal rights to ecosystems.
If you are thinking of moving to this country, then there are several pros and cons of living in Ecuador that you should consider.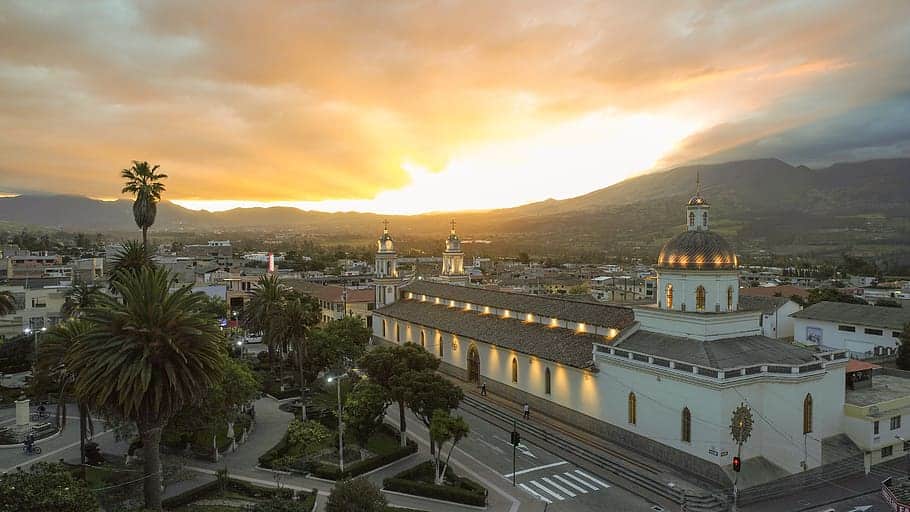 Pros and cons of immigration to Ecuador
Before you finally decide to stay in Ecuador for permanent residence, you should take into account the advantages and disadvantages of living in this country. Let's start with the pros:
An Ecuadorian passport provides visa-free travel to many countries.
Possibility to have dual citizenship.
Relatively easy emigration, 3 years are enough for it.
Friendly attitude towards foreign citizens, friendly, kind, and helpful locals.
The national currency is the US dollar.
The official language of Ecuador is Spanish, as in many countries of the world, therefore, learning it will open up many other Spanish-speaking countries for you to travel to, and Spanish is also relatively easy to learn.
Great opportunities for small businesses.
Low property value.
High life expectancy (average 75 years).
Decent level of medical care.
Equatorial climate providing warm and hot weather all year round.
An abundance of fruits and vegetables, low prices for food.
The measured rhythm of life (therefore, retirees are very fond of Ecuador).
Favorable ecological environment.
Beautiful and varied nature.
High-quality roads, internet, and television.
Diverse cuisine, seafood availability.
Lack of conscription.
Let's move on to the cons:
Remoteness from Europe, high cost of air tickets, which complicates visits to the homeland.
Unstable political and economic situation in the country.
Corruption of power and a high level of bureaucracy.
Weak development of tools for social protection.
High crime rate in Ecuador (a developed network of mafia organizations, usually related to drug trafficking).
Low wages (minimum wage $ 386).
The difference in mentality, which complicates the adaptation process in the country.
Dirt and debris on the streets, leading to unsanitary conditions.
Possibility of earthquakes or volcanic eruptions.
Low level of education.
The pros and cons of living in Ecuador are in general quite counterbalancing. Ecuador is a very contrasting state, so the adaptation process will take a long time anyway, it is important to be ready for this, so as not to be disappointed in your choice ahead of time and not to waste your efforts.
It should be noted right away that in Ecuador there is a great stratification between the wealthy and the poor, and the level of prices for goods and services of different classes differs at times. However, we will give an average list of prices for the most common things, which will be useful to the average immigrant, not the richest, but not the poor either.
Immigration to Ecuador generally only makes sense if you do not plan to work for someone in this country. Although opening your own business here is a completely different matter.
Anyways, investors, specialists, and other expats living in Ecuador should be aware of all the prices they are going to face in Ecuador. That is why we decided to make a separate post about all the costs out there in Ecuador. Here we go!
Housing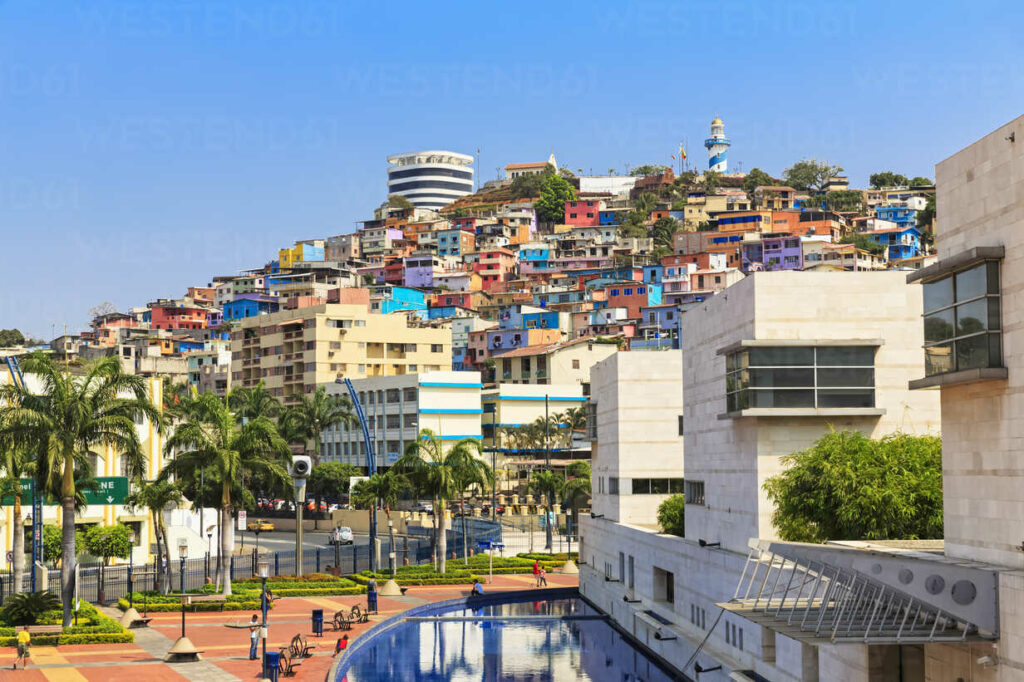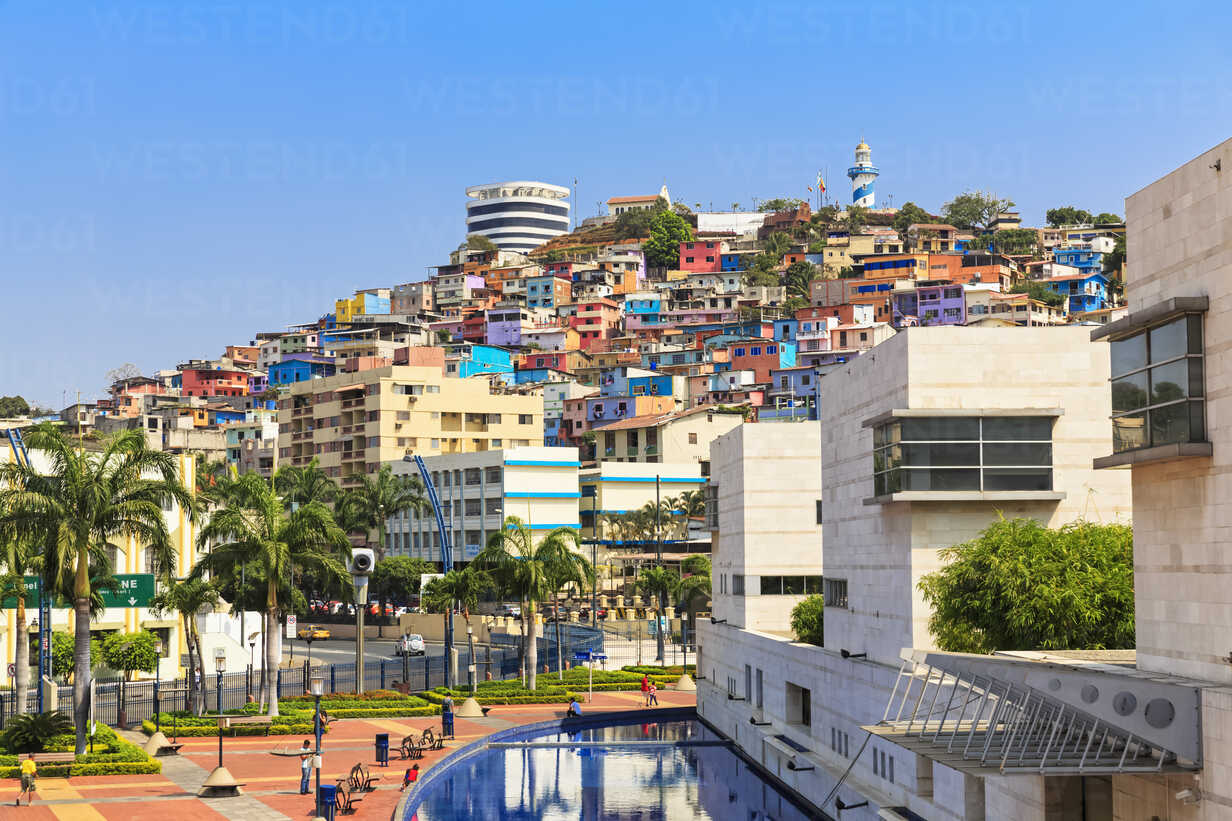 As elsewhere, real estate prices here depend on the localities, regardless of whether it is a province or a big city. Here, everyone who wants to buy a home will pick up what he needs, for every taste, from a budget apartment to a luxurious mansion.
If you have familiarized yourself with the pros and cons of living in Ecuador and nevertheless decided to move to this country, then you can not only buy real estate but also rent it.
As a rule, apartments are rented out already with everything you need – with furniture, appliances, such as a washing machine, refrigerator, and with all the other amenities, it is reasonable. It is also possible to buy a piece of land on an absolutely legal basis and build your own house there.
So, the cost of living in Ecuador can be roughly calculated from the list below. In this case, the average prices are indicated in US dollars and for the capital, in the provinces, they will be lower by about a quarter.
Rent a 1-room studio apartment – $ 250-350
The same, but in the city center – $ 450-500
Rent a 2-room apartment – $ 300-400
Renting a 2-room apartment in the center – 400-500 $
Renting a 3-room apartment – $ 400-500
Renting a 3-room apartment in the center – $ 500-600
Renting a private house in an ordinary area – from $ 500
Renting a villa on the coast – on average from $ 2000
Consider spending $ 20 a month on electricity and $ 4 a month on gas to heat hot water. This is for life in the mountains where you don't need heat or air conditioning. Double your electricity cost if you live on the coast and want to turn on the air conditioner periodically.
Food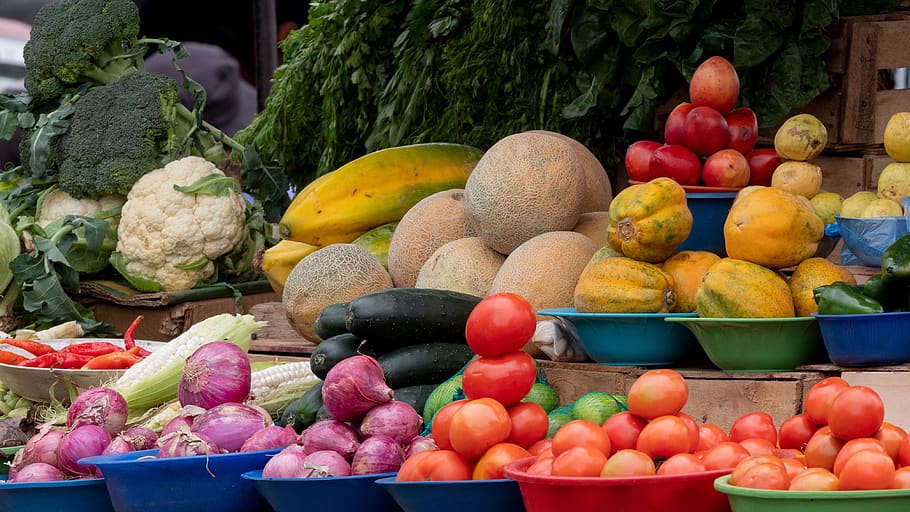 In general, the cost of living in Ecuador in terms of food is much lower than in the United States, Canada, and Europe, especially in terms of fruits and vegetables. However, some specialty foods, such as non-dairy milk and gluten-free products, as well as meat and dairy products, cost the same price or even more.
The cost of the meal will vary depending on whether you buy most of the food from traditional Ecuadorian Mercados or modern grocery stores like Supermaxi, Mi Comisariato, or Tía. Mercado is generally much cheaper than grocery stores. Agriculture in Ecuador is not as heavily subsidized as it is in the US and Europe, so the cost of food is more in line with the cost of producing it. This means that food items that are expensive to produce, such as meat and dairy products, are more expensive in Ecuador because tax dollars are not used to artificially lower the market price.
Since most plant foods are grown by local farmers inside Ecuador, and since GMO (technically genetically modified) crops are prohibited by the Ecuadorian constitution, foods such as beans, lentils, rice, fruits, and vegetables are very fresh and cheap.
Since most plant products are grown in Ecuador, they do not need to be processed with chemicals or specially packaged for costly long-distance transportation. Farmers are also allowed to save their seeds for next year's harvest so they don't have to buy expensive seeds from GMO monopolies every year.
In addition, the cost of agricultural labor in Ecuador is much lower than in the United States and Europe. All these factors mean that the cost of herbal products in Ecuador is much cheaper.
Here are some prices:
Blueberries – $ 2.50
Strawberries – $ 1.50
Apples – $ 2.00
Peaches – $ 1.00
Dragon Fruit – $ 3.00
Limes – $ 1.00
Bananas – $ 1.00
Papayas – $ 1.00
Tomatoes – $ 1.00
And some grocery stores prices:
Rolls of Toilet Paper – 12 rolls – $ 2.06
Almond Milk – $ 3.13
Oats – $ 3.14
Raisins – $ 1.93
Organic Chocolate – $ 5.81
Brown Rice – $ 5.40
Asparagus – $ 1.31
Ketchup – $ 2.85
Health insurance
Before applying for a temporary residence visa, you will need private health insurance. With your visa and cedula (government-issued ID), you can get cheaper government health insurance, IESS.
Private health insurance in Ecuador
As in the US, there are several different insurance companies. You may want to contact a health insurance broker to help you choose the best plan for your circumstances. A private health insurance plan allows you to see doctors and hospitals of your choice.
Depending on your age and smoking habits, you can expect to pay between $ 50 and $ 150 per month per person with a private health insurance company such as Confiamed.
Private insurers must cover pre-existing conditions after two years of the plan's premium. However, the maximum coverage is usually low, so if you have an expensive pre-existing medical condition that requires medication or frequent doctor visits, you may choose Ecuador's public (universal) health care.
If you would like us to put you in touch with our insurance agent, please write to us and we will send you an introductory email. Mario, the gentleman we featured in our video, passed away recently. However, his clients are taken care of by his son and son-in-law. Both speak fluent English and can help with appointments, translations, and complaints.
Ecuador IESS Public Health Insurance
IESS is Ecuador's single-payer social security and (universal) health care system. After obtaining your temporary or permanent residence visa and cedula, you can sign up for this health insurance.
IESS health insurance is cheaper than private insurance, but you need to go to the IESS hospital and see a doctor. Since this is their version of Social Security, it also means that you will get some of it back when you retire if you still live in Ecuador. The IESS plan ranges from $ 70 to $ 80 per month per person and covers pre-existing conditions after a three-month waiting period.
Transport
In Cuenca, Ecuador
In Cuenca, a bus ride costs 31 cents, while a Tranvia ride costs 35 cents per ride.
Taxis have a minimum fare of $ 1.50. A trip to most places in Cuenca usually costs between $ 2 and $ 3.
You can also order private drivers with prettier cars or trucks to help you move your belongings for $ 10 a ride.
In Olona, ​​Ecuador
You can catch a bus every few minutes on the main highway, La Ruta del Sol, for 50 cents. If you're heading further to La Libertad or Puerto Lopez, expect to pay $ 1.50.
Most taxis are based in Montagnita, Olona or Manglaralto. The fare between these cities is $ 1.50, but if you live further from these cities, you can expect to pay $ 5 and you will need to call one to come to pick you up.
This is a good deal for a good basic standard of living. And the average retirement couple has a lot of money to play with. Lunch once a week for the two of you can cost you $ 5 or $ 20, depending on where you eat. Dinner with drinks can also cost anywhere from $ 20 to $ 50, depending on where you go. By choosing the intermediate option, we will fix these costs at $ 45 per week, or about $ 200 per month.
So our monthly total will be about $1000-1200. Now, here are some additional expenses that you may or may not want to add to your personal ledger:
Haircuts can cost anywhere from $ 2 and up. Women can expect to pay $ 20 for a haircut and $ 25 for color. The cost of the massage ranges from $ 15 to $ 30. Someone usually charges between $ 10 and $ 15 to clean your home, depending on how much time and effort it takes.
Some expats use a rule of thumb to set aside $ 250 a month or more for the annual trip home. Set aside another $ 200 a month to pay for local weekend trips to and from – there is a lot to explore in Ecuador.
So now the choice is yours. Take that $ 1000 we got a few paragraphs ago and add what works for you. If you are planning to buy a home, you can deduct the original $ 650 we pledged for rent, but you will need to add your internet and TV expenses again and include HOA fees and your annual property taxes.
How hard we try to explain the cost of living in Ecuador, only you will know what you need for happiness and comfort, so only you can give a final answer to how much will cost your life in Ecuador. Now let's review the Ecuadorian tax system, as well.
Ecuadorian taxes – what you need to know as an expat?
If you are a foreigner permanently residing in Ecuador and all of your income goes abroad, you do not need to file or pay Ecuadorian income tax. However, you will be required to pay US taxes on this income, unless you can claim one of the exemptions listed above.
You are considered a resident of Ecuador if you spend more than 183 days in the country in a tax year, or if Ecuador is your financial base, so if you receive all your income from Ecuador, even if you spend there less than 183 days a year.
There are several other personal taxes, including property tax and capital gains tax, however, they are very low.
Income tax in Ecuador
Foreign residents of Ecuador are taxed on income derived from Ecuadorian sources, but not on income derived from outside the country. Income tax is levied at a progressive rate of 5% to 35%. As of 2019, the first $ 11,310 of an individual's income is tax-free.
Sales tax
Most of Ecuador's tax revenue is generated by the IVA, which in English translates as Value Added Tax (VAT). This tax rate is currently 12% and is added to most purchases. However, if you are 65 or older, you can apply for reimbursement up to $ 92.64 per month.
Beware of merchants trying to add tax after a price has been negotiated. If in accordance with the store's policy, the price does not include VAT, which is rare, this should be marked with a corresponding plate. It's the same with prices in restaurants – the menu should have a note that the tax will be added to your total.
Property tax in Ecuador
Residential property taxes are based on a percentage of the municipal property value, and urban and rural properties are taxed at different rates. Even in the case of large real estate, it is unusual to pay more than $ 200 a year in real estate tax. Homeowners over 65 are exempt from paying taxes on properties under $ 183,000. For married couples, if only one of them is over 65, the tax bill is reduced by 50%.
Capital gains tax
Capital gains tax is based on the change in municipal value from the time the property is purchased to the time it is sold. Technically, the percentage is 10% of the difference between the municipal value at the time of purchase and at the time of sale. This fee may be subject to discounts depending on the length of time between the purchase and sale of real estate. The discount also applies to any improvements to the property, including the addition of furniture, appliances, etc. A short time between purchase and sale will result in a higher capital gains tax.
Business taxes
If you have a business in Ecuador, you will need an RUC number from the Ecuadorian IRS, which serves as your taxpayer identification number. Your RUC will then be used to track your purchases from vendors and your sales to customers so that the IRS can ensure that all parties are handling the IVA properly.
While tax law is not particularly difficult, the administrative process can be a nightmare, and hiring a local accountant to handle your business records pays off at a low cost. The penalty for not keeping your records or for not paying the applicable tax is to close your business for seven days for the first violation.
Pained by financial indecision? Want to invest with Adam?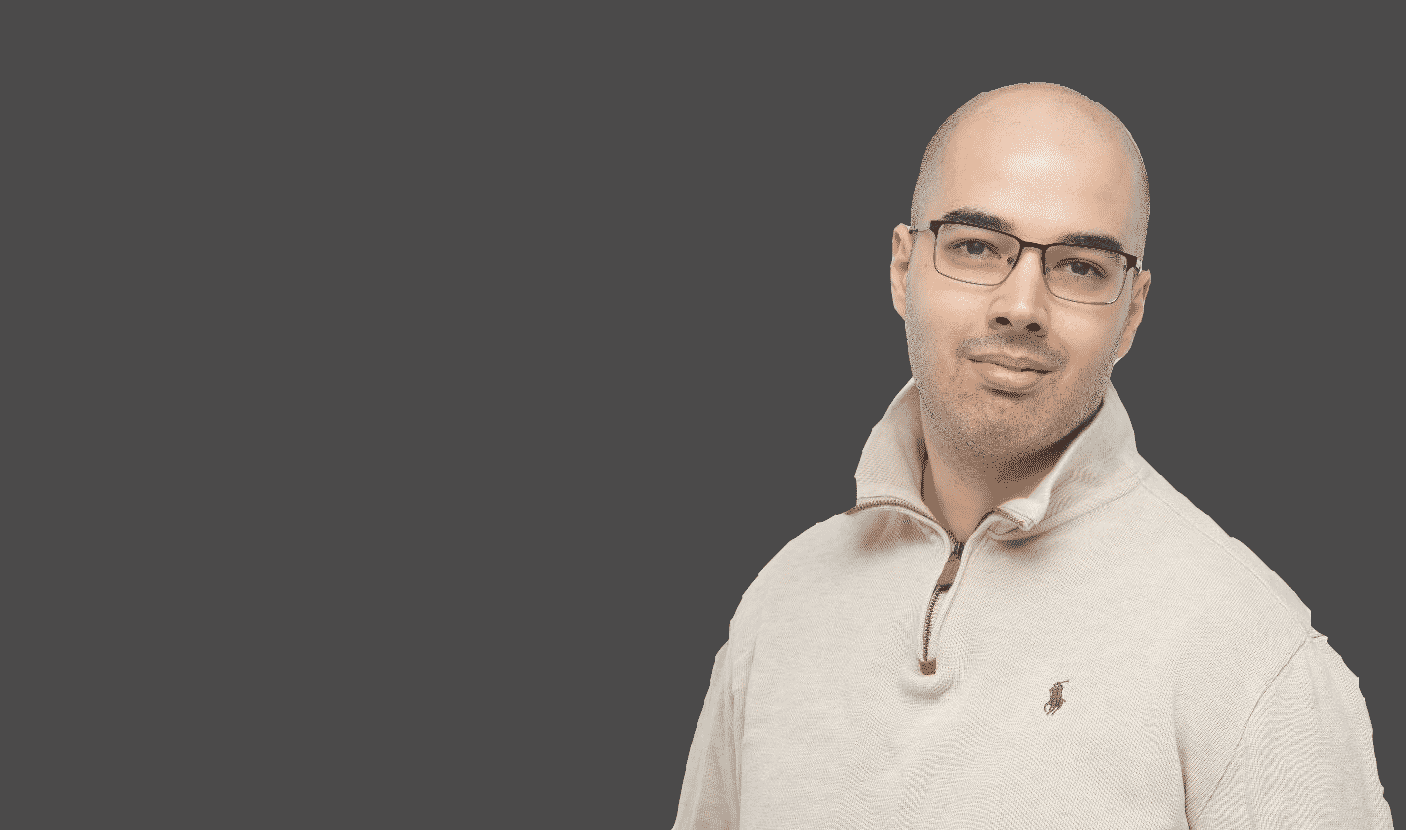 Adam is an internationally recognized author on financial matters, with over 281.8 million answers views on Quora.com and a widely sold book on Amazon