Expat Cost of Living in Seattle and Living Guide – that will be the topic of today's article.
Nothing written here should be considered formal tax, financial, legal or any other kind of advice advice, and is for entertainment purposes only.
For any questions, or if you are looking to invest as an expat, you can contact me using this form, or use the WhatsApp function below.
The best time to review your situation is often when you are moving to a new country.
Introduction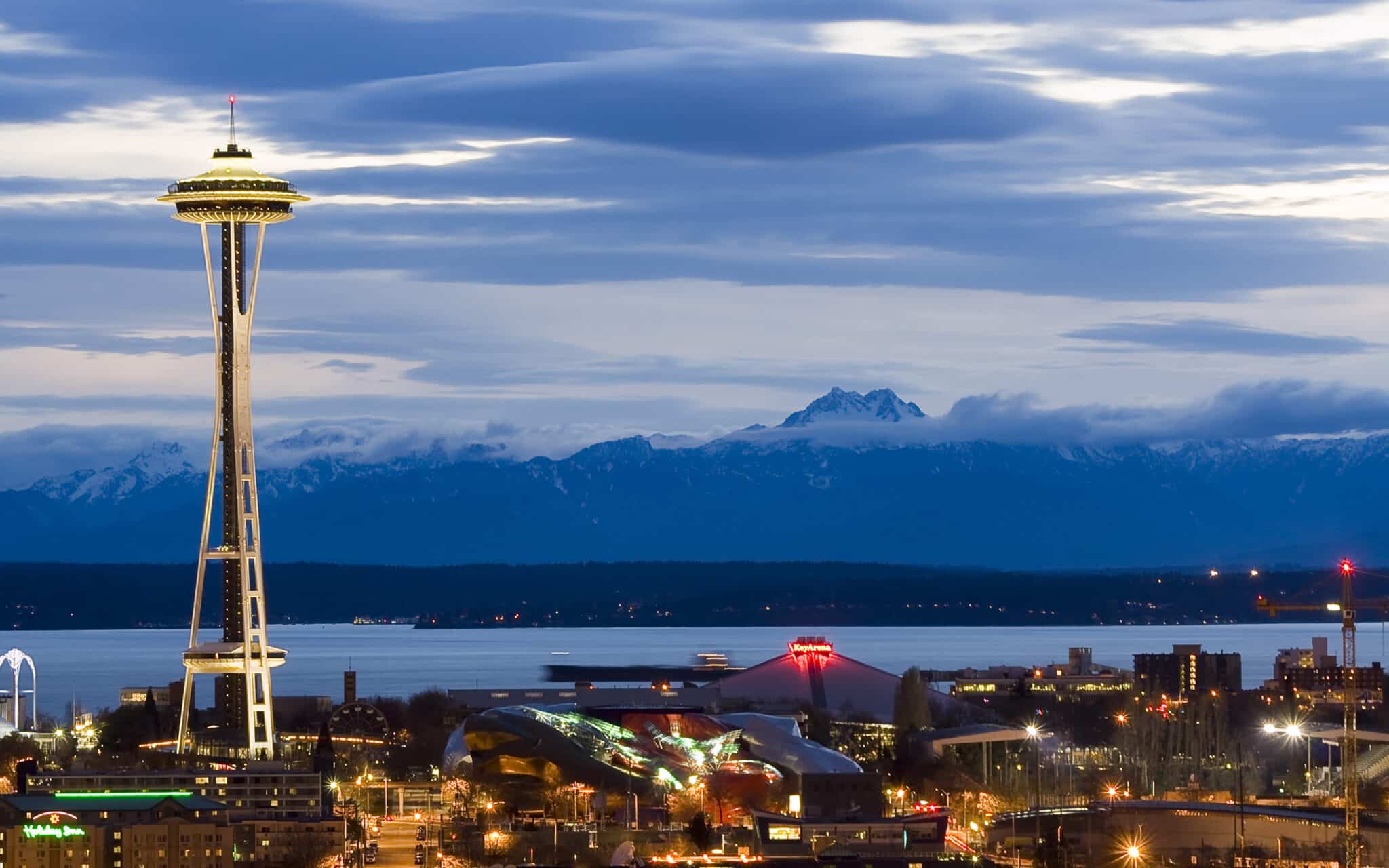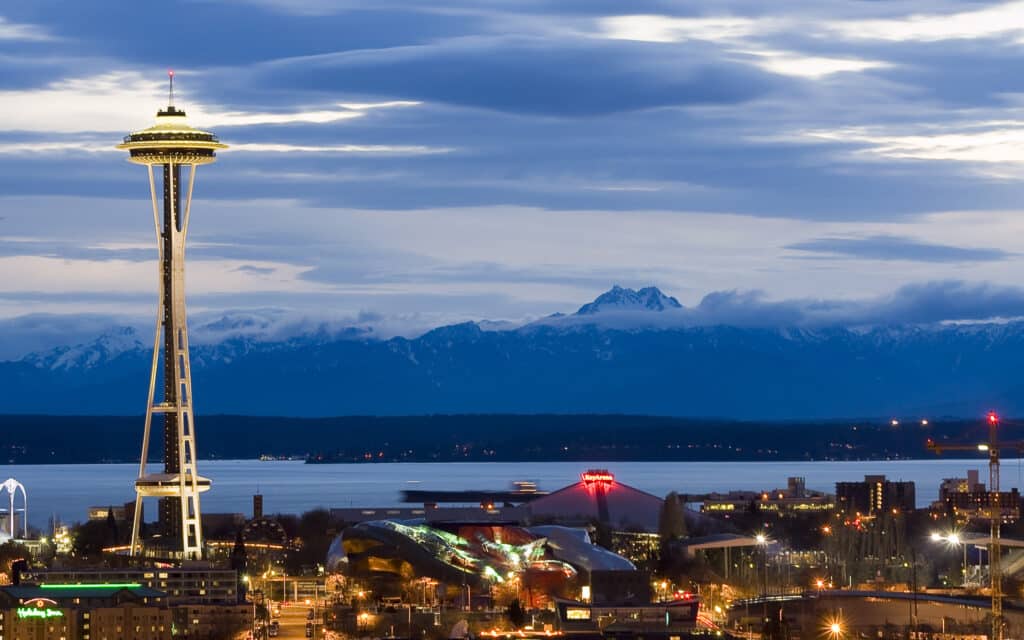 People might move to other countries depending on a lot of reasons such as retirement, employment, education, etc.
Whatever the reason might be, they may have a lot of doubts regarding that place like banking, taxes, crime rate, salaries, education, cost of living, etc.
It might be hard to find such details and it would require a lot of time and effort while answers related to these.
In order to let you have all the required information in one place, we are providing you a detailed living guide (particularly for expats) in this article, which will come in handy for people wishing to move to Seattle.
Money:
'Dollar', which is also called the 'United States Dollar' is the money used in Seattle and all over the United States, which is represented as 'USD', 'US$', or simply as '$'
Banknotes, which can frequently be seen in Seattle are:
Sometimes, people might also come across some rare banknotes such as '$2' (still printed), '$500', '$1,000', '$5,000', and '$10,000' (discontinued, yet a legal tender).
Additionally, the $100,000 is never circulated among the general public but is only used for intragovernmental transactions.
Coins in Seattle:
We can also come across some rare coins and commemorative coins such as 50¢, $1, ½¢, 2¢, $2.50, $3, $5, $10, and $20.
Banking:
As you might know, there are certain things that a person should take care of, especially when moving to another country. One of the most important things among such aspects is banking.
The banking process in Seattle is pretty much the same as the banking process all over the United States.
Anyhow, there might be some individuals reading this article, who might not be familiar with this process. That's why we will discuss the banking process in general for letting such people have a better understanding.
In the United States, there are 4 types of banks that an individual might find, which are mentioned below.
These banks provide services to individuals and certain types of businesses (small scale).
These banks offer services that are targeted at corporate entities as well as the general public.
These financial institutions allow their members to acquire loans at an interest rate, which is low in contrast to most other types of financial institutions.
As the name suggests, these types of banks prioritize offering services related to savings account and loans.
In the process of choosing a bank for opening an account, it is recommended that you opt for a bank that is insured by the FDIC (Federal Deposit Insurance Corporation) or NCUA (National Credit Union Administration).
By choosing to get banking services that are insured by these, your bank account will have deposit insurance for an amount of up to $250,000.
Expats who want to open a bank account in the United States might find the account opening process a bit hard when compared to the residents of the US.
Account Opening Process – Even though the process is complicated, it is pretty much simple and easy to understand. For this, you would have to gather all the required documents, go to a bank of your choice, and open an account.
Sounds easy, right? What is the complicated part then? Yes, we'll discuss now. The process is simple, yet some of the banks in the United States might be favorable towards expats for opening an account.
Such types of banks might require additional documentation compared to what is necessary for residents.
Documents Required – In order to open a bank account as an expat in Seattle (or in the USA), you must be able to provide the following documents.
Taxpayer Identification Number
Not just these, but in most cases, you might even be asked to submit the information related to your source of income. For this, an employment contract or documents similar to it might suffice.
The documents that you submit as proof for your source of income must ensure the source from where you receive your income.
Each individual bank has its own set of rules and regulations, which means, the rules in one bank might not apply in some other banks.
In order to avoid complications in the future, you must contact the bank of your choice regarding their rules and regulations, or you can search for that information online.
Opening an account online – Expats who wish to open an account online might find it even more complicated than opening an account by approaching a branch physically.
The major reason for this is that the banks require specific information related to the identity and immigration of the person opening an account.
There is no guarantee that non-residents might only be asked for a specific set of documents in every bank. This makes it difficult for some documents to be processed online.
In the particular cases where the processing was not successful, the request made by the individual to open an account online will be denied.
To make things even more complicated, opening an account online and getting approval for that takes a lot of time and effort. Therefore, we suggest that it would be somewhat better if you open an account by visiting a branch in person.
Best Banks in Seattle – Given below is the information related to the best banks available in Seattle and what are they good for.
Ally Invest is an online bank that offers the best type of savings account, which offers interest rates up to 0.50% along with an added benefit of no requirement for a minimum deposit.
Might not be a suitable option for people who wish to acquire banking services from a bank that has a physical presence.
Chase Bank, unlike Ally Invest, is a bank that is best for the people who want to access banking services by physically approaching the bank.
There are 129 branches of Chase Bank in Seattle only, but the interest rate offered on savings is 0.01%, which is a bit low. Moreover, the minimum deposit to be made for opening an account at Chase Bank is $25.
Columbia Bank is one of the best regional banks, which is good for the people looking for a small financial institution.
There is an availability of various types of accounts, and the interest rate is also low, which is 0.01%. The minimum deposit is $25.
CIT Bank is another bank having one of the highest interest rates when compared to its competitors.
The interest rate is 0.40% and people should make a minimum deposit of $100.
Not only that but in order to get the highest interest rate, a person should make a monthly deposit of $100 or must have an account balance of at least $25,000.
Banner Bank is known to be the best when it comes to taking care of their customers with issues related to their banking needs.
The interest rate offered is 0.05% and the minimum deposit amount required to open an account at Banner Bank is $25.
Honorable Mentions:
Key Bank (easy to manage).
HomeStreet Bank (high-yield checking and savings accounts with 0.05% interest).
Taxation:
Another important aspect that you should be attentive to is the taxation in Seattle, especially while talking about managing your financial position.
Income Tax – Not only in the Seattle area but all over the state of Washington, people are exempt from paying income tax at a state level or a local level.
We are not just talking about the individual income tax, but there is no corporate income tax as well on a state level or a local level.
Federal income tax rates in the USA range between 10% to 37% on the basis of the income obtained.
The federal income tax brackets will differ on the basis of the individual's category, i.e., single, head of household, married joint-filing or qualifying widow, and married but filing separately.
Capital Gains Tax – There are no state-level or local-level capital gains taxes imposed on the people living in Seattle. The combined rate for capital gains tax is 25%, which only comprises the federal level tax.
Sales Tax – Out of the 50 states in the USA, 45 states and the district of Columbia collect sales tax on a state level.
On the other hand, 38 states collect sales tax on a local level. Washington is among the five states that collect the highest combined sales taxes (state and local), which is 9.23%.
The state-level tax rate in Washington is 6.5% and the average local sales tax rate is 2.73%.
Based on the combined sales tax (state and local), Washington generates an income of around $2076 per capita.
The sales tax varies for each state and also differs on the basis of the type of products.
For example, Gasoline has a state tax rate of 49.4¢ per gallon, while a pack of cigarettes will have a state-level tax rate of $3.025.
The State-level tax rate for Seattle as of December 2020 was 6.50% and the local sales tax rate was 3.60%, making it a combined 10.10%.
Property Tax – In Washington, the property tax is paid as a percentage of housing value, which has been occupied by the owner.
The property tax rate is 0.92% and the and combined taxes (state and local) generated per capita are $1498.
There is also a state-level tax on real estate sales in Washington, which is known as the Real Estate Excise Tax (REET).
REET is calculated on the basis of the percentage of the price for which he or she sold the property. REET rates vary between 1.10% and 3% on the basis of the price of the sale.
Additionally, cities in Washington have an option of imposing an additional 0.25% on the sales of properties.
Estate Tax – Washington levies an estate tax that can be between 10% to 20% on the basis of the taxable value of the estate. The taxable value of the estate is likely to be less than the gross value of the estate.
State Spirits Tax – Spirits are levied with two different taxes in Washington, with a sales tax of 20.5% on retail sales and 13.7% for sales in bars and restaurants. Based on these taxes, Washington is known for collecting the highest taxes on liquor in the US.
State Marijuana Tax – Using marijuana for recreational purposes is legal in Washington since 2014, while imposing the sale of marijuana with a tax rate of 37% on the selling price.
Average Salaries:
The median salary for a person working in Seattle is around $100,000 per year, which is $8,340 on a monthly basis. The lowest average salary in Seattle is 25,300 and the highest average salary is $447,000.
These are the average salaries including all the benefits provided to an employer such as housing, transport, etc.
People earn double their salary after gaining experience of at least 10 years in a particular field of employment.
Education:
The education system in Seattle is one of the most prominent and people who pursued education here are considered highly valuable.
One of the major reasons for this is the requirement for experts in technology, engineering, and medical fields, which require a vast amount of experience.
It has been estimated that, among the people living in Seattle having age over 25 years, more than 50% have a bachelor's degree, and more than 90% of the people have a high school diploma.
Seattle ranks as one of the major cities in the United States, which are known to have the highest number of graduates living there.
Some of the famous universities in Seattle are 'The University of Washington', 'Seattle University', 'Jesuit University', 'Seattle Pacific University', etc.
Healthcare:
Although there are many renowned medical institutions located in Seattle, the University of Washington is ranked as one of the best in the United States in terms of medical research.
Seattle is one of the places where paramedic services came into light during the period of 1970s, by establishing Medic One.
Some of the most famous hospitals in Seattle are Virginia Mason Medical Center, Evergreen Health Kirkland, Overlake Medical Center, Providence Regional Medical Center Everett, Swedish Medical center, etc.
In the year 2019, Seattle was in 10th place in the list of top ten hospital cities in the United States. Not only that, but it was also ranked as the 13th best in the world on the basis of the quality of healthcare.
Crime Rate:
When it comes to the crime rate, Seattle is not at all considered the safest. Based on the statistics obtained by us, Seattle is safer than just 4% of the cities located in the United States.
The crime rate in Seattle is 52.35% per 1,000 residents on average, which consists of 46.39% property-related crimes such as burglary, theft, etc., and 5.95% of violent crimes.
The total number of crimes is approximately around 39,500, while 34,970 crimes are property-related crimes, 4,490 crimes are violent.
Out of the violent crimes in Seattle per every 1,000 people, 0.04% are related to Murder, 0.48% are related to Rape, 1.78% are related to Robbery, and 3.66% are related to Assault.
Violent crimes are considerably high compared to the national average crime rate in the United States, which means you might find it appropriate if you are looking to move to a safer place.
However, if you have to move to Seattle, we have provided you with some of the safest places in Seattle, which have a lower crime rate than the remaining places.
3rd Ave NW/NW 125th Street
Lake Washington Blvd E/Boyer Ave E
28th Ave SW/SW 102nd Street
NE 70th Street/39th Ave NE
Cost of Living:
Seattle happens to be one of the few cities in the USA, where the cost of living is actually very high.
When compared to the cities in the USA, the cost of living in Seattle is expensive than 88% of the cities.
On the other hand, the cost of living in Seattle is expensive than 90% of the cities in the world. This means the place from which you are coming might be comparably cheaper than Seattle.
Housing – The rental prices and buying costs related to housing in Seattle in 2021 are mentioned below.
The monthly rent of an apartment with a single bedroom in the city having an approximate area of around 480 sqft would cost around $2,100, while an apartment with 3 bedrooms would cost around $3,900.
On the other hand, the rent for an apartment located outside the city would generally cost around $1700 for a single-bedroom apartment and $2,300 to $2,900 for an apartment with 3 bedrooms.
In the city area, the price per square meter for buying an apartment is around $7,300 and it would be around $4,500 for an apartment located in normal areas.
The cost of utilities in Seattle for 2 people would be around $200 and $100 for a single person. Actual prices may vary on the basis of the size of the apartment and where it is located.
The estimated cost of living for a family of 4 people would be approximately around $4,200 to $5,500, which is the cost excluding the rent.
Whereas, for a single person, the cost of living would be around $1,200 to $3,300, which is the cost for a person without rent.
The monthly rent would depend on some factors, out of which, the most important factor is the size of the apartment or the real estate property rented by the person.
The internet costs would range between around $50 to $65 depending on various factors such as the area, locality, etc.
Transportation – A one-way ticket for local transport in Seattle would approximately be around $2.75, while a monthly pass would cost somewhere around $90 to $100.
One liter of gasoline in Seattle would cost around $0.80 to $0.85 depending on the current rates.
Food and groceries – One of the most important aspects that should be taken into consideration while talking about the cost of living is the costs related to food and groceries, which have been given below.
1-liter milk – $0.90 to $0.97
Bread (500g) – $2.75 to $3.50
12 eggs – $2.90 to $3.50
Chicken – $10 to $11
1kg tomatoes – $4 to $6
1kg apples – $4 to $5
1kg potatoes – $2
1kg cheese – $16.50 to $18
1kg beef – $15
1kg banana – $2
1kg oranges – $4 to $4.50
1kg rice – $4.50
1kg onion – $2.50 to $2.65
1 bottle wine – $15
Beer – $2.70 to $2.90
Other prices – These are some general prices of things that people would usually want to know about.
Haircut – $30
15-minute doctor consultation – $130
Meal for 2 people – $20 to $50
A three-course meal – $80
2-liter coke – $2.50
Branded jeans – $50
Branded sports shoes – $95
Pack of Marlboro cigarettes – $10
Internet – $50 to $60
Final Word:
If you are an expat and are looking to move to Seattle, this guide would come in handy for you for knowing about the basic as well as crucial information about living in Seattle.
There are some advantages to live in Seattle, while a person should also look out for the disadvantageous situations like crime rate, cost of living, etc.
That being said, we hope that you were able to find the relevant information for which you have been searching.
If you need help regarding investment advice or wealth management, we got you covered. Contact us and get access to the best-in-class financial solutions offered by us.
Pained by financial indecision? Want to invest with Adam?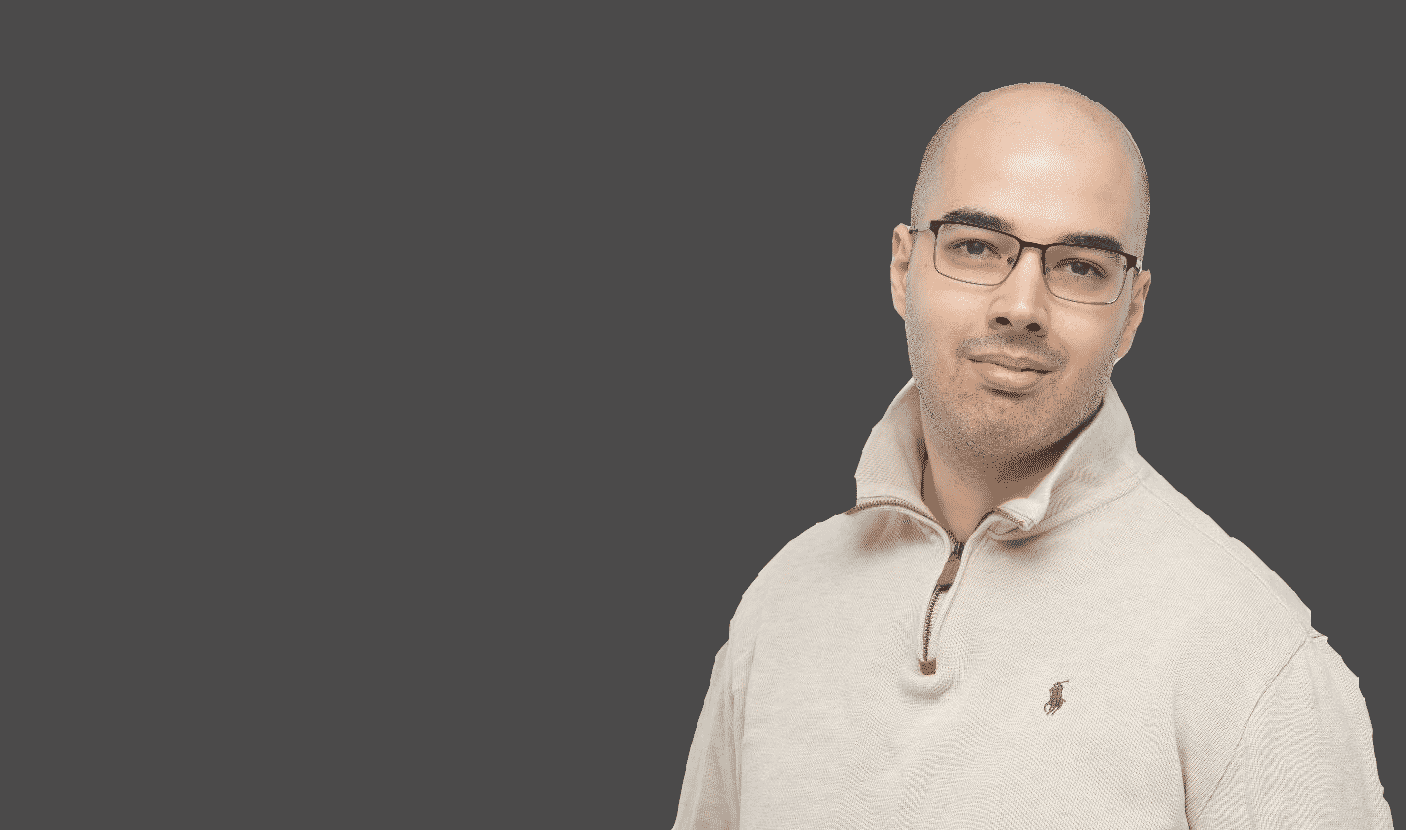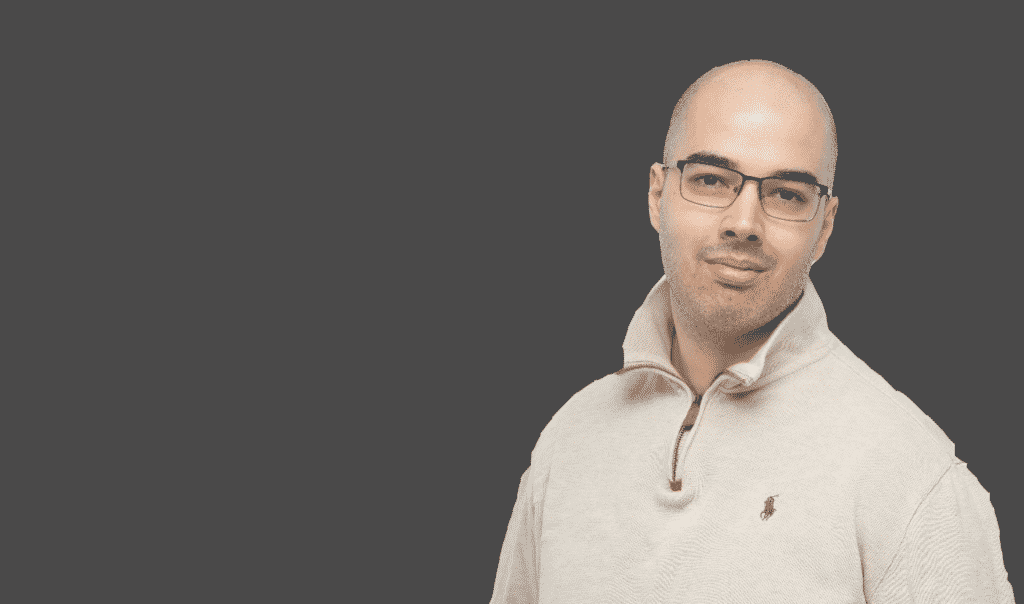 Adam is an internationally recognised author on financial matters, with over 246.1 million answers views on Quora.com and a widely sold book on Amazon
Further Reading
The article below speaks about the following topics:
Somebody asked me "as a stock trader how much attention should I pay to the news?". I explain why the answer is zero!
How can people build a wealth mindset? From reading, a social network or doing something more radical like emigrating?
Has the economic crisis caused by CoVid-19 and associated lockdowns affected rich or poorer people more, or is it more complicated than that? I explain how we need to look at this from numerous angles, including what sectors people work in.
Do people who earn higher grades at school, and indeed university, become millionaires more often than not? Many people assume this, but do some people peak too early?
To read more click below
Tags
Cost of Living in Seattle
,
Expat Cost of Living in Seattle
,
expat cost of living in seattle usa
,
guide to living in seattle
,
living in seattle 2020
,
living in seattle 2021
,
living in seattle pros and cons
,
philadelphia vs seattle cost of living
,
seattle cost of living increase 2019
,
seattle cost of living increase 2021
,
seattle living