After speaking about expat financial advisors for people living in Saudi Arabia, Taiwan and Shanghai, this article will speak about Cambodia.
We will compare and contrast local options vs a portable and online option like our own.
Ultimately, the biggest positive about doing financial services online is that it is cheaper and you don't need to change anything if you move home or to a third country.
In comparison, localised solutions often need to be closed down if you move countries.
In this article we will also speak about some of the financial and other considerations for expats in the city, including banking and the benefits of living there.
For any questions, or if you are looking to invest as an expat, you can contact me using this form, via the WhatsApp function below or email (advice@adamfayed.com).
Introduction to Cambodia – why do people move there?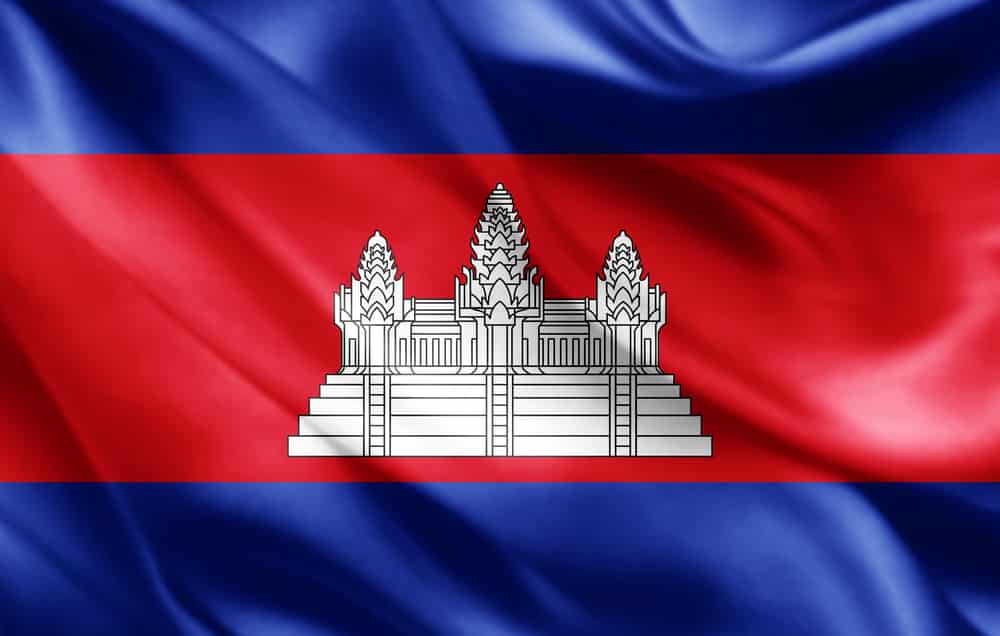 Cambodia is one of the most interesting countries in Southeast Asia. Cambodia is an attractive holiday destination and an unplowed field for potential investors.
Among other positive factors, Cambodia also has a convenient geographical location: located in the center of Southeast Asia, halfway between China and India, Cambodia is directly sandwiched between two large and more developed countries (Thailand and Vietnam).
With about five hundred kilometers of coastline and with over fifty islands, Cambodia is a very convenient place to invest. The stable situation in the economic and political aspect of Cambodian reality gives guarantees of business security. The mild tropical climate allows you to be in the sector of commercial projects all year round.
Cambodia is today one of the most promising countries in the Southeast region. Phnom Penh, the capital of the country, is a modern multimillion-dollar metropolis with many fashionable shops, jewelry stores and hotels that are able to satisfy all the demands of even a very whimsical client.
At the same time, the city retains its colonial charm. French influence can still be traced in the architecture and lifestyle of Cambodia. French bakeries will surprise you with fresh pastries, and wine bars with a variety of drinks.
Cambodia among the countries of Indochina, including Thailand, accepts foreigners more easily, freely and friendly. While Thailand and Vietnam remain in the spotlight for their economies and large populations, Cambodia is attractive for small to medium-sized investors thanks to the rebirth and development of its domestic consumer market.
Add to the above stated also the friendly population, and you have a wonderful country in which, among other things, it is quite easy to obtain citizenship.
Most expats do not even suspect that in Cambodia, along with the local currency, the riel, American dollars are freely used. Cambodia is the only Asian country whose economy uses dollars.
The country's banks are very safe and highly regulated. Depending on the bank, a dollar account can bring from 5.5% to 7% of income annually. For businessmen and investors, real estate and private lending markets are very attractive.
Small loans operate outside banks and are completely private. Interest rates range from 3% to 10% monthly, or 36-120% annually, which, along with a low crime rate, makes the country extremely attractive for investors.
The Cambodian economy has been striking in its rapid growth in recent years. 2018 showed an annual GDP growth of 7.5%. This places Cambodia in the top ten countries with the highest average annual GDP growth. This is largely due to investments in the construction, agriculture, and tourism sectors.
Economically, the country is a rebellious phoenix: foreign direct investment is increasing every year. Nowadays, Cambodia is becoming a priority choice among Asian countries for manufacturing companies. Specifically, the light industry in Cambodia has grown by 20% in the past 12 months.
The low cost of land, labor and raw materials gives Cambodia real economic advantages over traditional production hotspots. Today, Cambodia is ahead of Taiwan, Vietnam and even China in these indicators.
Investments in Cambodia – the positives
Cambodia, in contrast to neighboring countries, has a soft visa regime and a much more favorable investment climate for expats. Perhaps this is one of the last Asian countries where there are really great opportunities for foreign investors and entrepreneurs.
Cambodia is accessible to entrepreneurs (unlike Thailand, where a foreigner can only own 49% of his company, in Cambodia you are the full owner of 100% of the shares), but at the same time has limitations. For example, in Myanmar – a foreigner cannot own property. Nevertheless, expats have the right to rent land and real estate in Cambodia for 99 years.
If you plan your vacation, you can have a wonderful opportunity to join the cash flow of a passive business, low taxes and get a Cambodian passport. Below are the reasons why:
Political stability: the prime minister has ruled the country since 1985, several chief ministers have also been in office for a long time and have experience in governing
An advantageous location between two larger and more developed countries (Thailand and Vietnam) contributes to economic development
Favorable investment climate, 100% ownership of the company, except for land (lease for 99 years)
Account opening, easy repatriation of profits
Lowest labor cost in Asia, abundance of people willing to work and study
Improved transport links, all key roads and bridges connecting the country with its neighbors have already been improved or will be improved in the near future, rail links are being restored
Three international airports opened
Low cost of telecommunication services and the Internet, growth of capacities
High competition among mobile operators and Internet providers has led to low service costs
New hydroelectric and coal-fired plants replace oil and reduce energy costs
Rich mineral deposits await development
Offshore oil and gas resources
World-class tourism activities (beaches, islands, history, culture, nature)
Free, growing domestic consumer market
Relatively low levels of government, corporate and consumer debt
Well-capitalized, conservative banking system
There is no tradition of government grants and subsidies (which is rare in the modern world)
Two more reasons to invest in Cambodia:
1. Young workers
Cambodia has many smart and young workers, and the country has a big advantage over neighboring Vietnam and Thailand in that foreigners own 100% of the company's shares here.
2. New stock market
Any stock market represents an important exit strategy for business owners, and the fact that Cambodia has at least one such market is very encouraging.
Having only one such company at the moment can be seen as an opportunity for you to have a profitable and unimpeded initial public offering (IPO).
Where to invest?
The answer to this question, in fact, is the most important part for expats who want to invest in Cambodia and are not really familiar with its market. In such cases expats need a financial advisor, who has enough experience and knowledge and can help expats in making the right decision.
Before we move to the investments and savings in Cambodia let's firstly get a general understanding of financial advisory and how do financial consultants make individuals' lives easier with a wise financial planning and budget management.
Through financial planning, people are able to achieve their goals and ensure a comfortable life for themselves. If they do not carry out competent financial planning before investing, people can incur losses.
In many situations, return on investment grows more slowly than the investor expects. According to experts, individuals need to know or at least imagine all the principles of the investment market.
For successful work in the financial market, individuals can use a variety of tools and methods. When choosing a method of working in the investment market, they need to focus on their financial capabilities and acceptable risk.
By hiring a financial advisor, individuals will ensure a safe and secure income for themselves. The risk of not making a profit always remains, but with the help of a specialist, this probability will be minimal.
Financial advisor offers will help to competently purchase stocks and other securities that will bring you maximum profit.
But when investing money, you should not forget about the possible miscalculations that arise when making decisions on your own. In many situations, the advice of a competent finance professional may be necessary.
If your knowledge of the work of securities in the financial market is insufficient, then you can only make a competent decision with the help of a financial advisor. To get more profit, you should use the services of a financial advisor.
Some people recklessly choose stocks, and the resulting investment portfolio does not bring expected returns. The professional has positive experience in the financial market and can safely guide you through the whole process.
In this article we will focus on 3 types of financial advisors.
Bank financial advisors
This type of financial advisor is very much needed when expats deal with different kinds of banking services. One of the most important things that expats will need when making investments is a savings account.
A savings account is a type of account that offers clients an easy way to withdraw or deposit money at any time and place without limit. It is the best choice for both those who want to keep their money safe and those who need to use money daily.
Cambodia has many high-yielding savings accounts offered by both commercial banks and microfinance lenders — in this article we cover the best of both banking categories in Cambodia.
ABA Bank's Mobile Savings Account
This is one of the safest banks in Cambodia, while the interest rate they offer is not very good — only 0.15% to 1.25% — and it has an excellent website platform for online banking and an incredibly well-developed software that helps you to handle your finances on your phone without ever having to go to a branch or go to your computer – if you don't want to.
The biggest benefit of this account is that it's secure and simple to use — if you're a young individual who's accustomed to technology and can't be coping with actual branches / locations, then any time you want to deposit money or make a change to your account, you'll actually prefer to bank with ABA because it takes a lot with difficulty with banking and saving away. You will digitally open this account on your smartphone app — which is a major plus.
Advantages of the account
Works best for mobile banking
Safe and simple
Free monthly account service
Disadvantages of the account
Low interest rates
Few currency choices – USD, KHR
Customer needs to have at least one Savings, Current, or Current Plus account opened over the counter before creating a Mobile Savings Account.
LOLC's Savings Account
All that is necessary to open this account is a minimum starting deposit of KHR 20,000, THB 200, or USD 5.
Advantages of the account
Multiple currency choices: KHR, USD and THB
Open an account without service charge
Deposit and withdraw money during business hours at any LOLC office
Disadvantages of the account
Not very suitable for expats in terms of safety and financial risks
You can't apply online for this account
Acleda's Saving Account
If you want to absolutely be certain and safe with your savings and take no risks, Acleda's Savings account might be the best choice for you.
They're the largest bank in Cambodia and don't really participate in Micro-Finance Loans, which are riskier than traditional loans.
Instead Acleda simply buys treasuries and gives you a percentage of the yield they get from them — this makes it less risky, but also yields pitiful interest rates of only 0.05% to 0.5% depending on the currency you hold in the account.
Advantages of the account
Multiple currency choices: Khmer Riel, US Dollar, Thai Baht, Euro, Vietnamese Dong, Australian Dollar, Canadian Dollar, Japanese Yen, British Pound, or Lao Kip
No service charged for account opening or closing
initial deposit and minimum balance convenient amount – only USD 10
Disadvantages of the account
Low interest rates – 0.2% USD/ 0.5% KHR
Local financial advisors
Choosing the right savings account is not the only challenge that expats come across when moving to Cambodia. One of the most popular things is sending money from Cambodia and receiving money to Cambodia.
In this case, the challenge is to choose the best way of doing so, to minimize the loss in currency, taxes and consume time. In this case expats need the help of the local financial advisor.
Choosing the right money transfer system is not easy. At the moment, there are more than a dozen of them, and each actively promotes its services. The main selection criteria may be the cost of the transfer, the transaction currency, the speed of enrollment, geography, and convenience.
The cost of services for all systems is an open information, so it will not be difficult to find out the exact amount of the transfer fee and choose the most efficient offer.
One of the most important selection criteria is system coverage. In other words, you must be sure that the addressee can conveniently cash the transfer at the system service point.
Some international money transfer systems are very widespread and can be found almost everywhere, even in small towns. These include, for example, the well-known Western Union money transfer system.
Also take into consideration the size of the commission. All systems charge a fee for their services: usually the sender pays, but some systems share the commission: the sender pays some, and the recipient pays some.
When making a transfer, in order to avoid unpleasant surprises, check the amount of the commission.
Another important point is the transfer currency. In what currency do you send money, in what currencies will your addressee be able to receive it and at what rate does the conversion take place if these currencies differ?
Finally, find out how quickly your recipient will receive the money. The question is not idle: depending on the system and the type of transfer, the expectation of the receipt of funds can range from 5 minutes to a day or even more.
Below are the two best methods of sending money to Cambodia.
Western Union – more than 500 thousand branches around the world
The oldest money transfer system that has existed for over 140 years. It's one of the most widespread systems in the world with over 500,000 branches in more than 200 countries and territories of the world.
To transfer money to an individual in cash, no accounts and details are required. You will only need to provide the recipient's full name and country of residence.
The minimum commission is 0.65 USD for transfers up to 65 USD. The commission for a transfer more than the specified amount depends on the currency in which the operation is performed and the country to which the funds are sent.
The transfer amount is limited: no more than USD 5,000 per day per person. The system allows you to transfer money not only from branches of partners, but also online — from your account in a Cambodian bank using a card or through electronic wallets.
MoneyGram – 350 thousand branches
This system is owned by American Express Corporation and has been successfully operating for over 70 years.
MoneyGram has more than 350,000 cash-out points, and the geographical coverage is impressive: the system is represented in 200 countries.
The maximum transfer amount is $ 5,000 per person per day, and the commission is fixed and depends on the total transfer amount and the country to which the funds are sent.
MoneyGram is holding promotions, reducing the rates for sending funds to different countries.
To conclude, the fastest way to send money to Cambodia is through Western Union's fast option. With Western Union's fast option, your money will usually reach its Cambodian destination in a matter of minutes.
The cheapest way to send money to Cambodia is through MoneyGram. MoneyGram generally offers competitive rates and well-rounded service. Keep in mind that they make far more money off of their hidden currency conversion fees than they do for stated, upfront fees.
If you don't prefer MoneyGram, Xoom offers similar pricing and is easier for online transactions.
Online financial advisors
Technology provides investors and those who are seeking professional financial guidance with new opportunities.
Technology has provided financial advisors with the ability to work remotely with consumers who want to work directly with a human consultant, opening up new opportunities for both advisors and their clients.
A virtual financial advisor is one that operates mainly or completely online and via telephone with their customers.
These advisors are independent of location; they work from a location of their choice with customers. Meetings are held over the phone and/or with resources for online meetings such as Zoom, Skype etc…
For a number of years, virtual financial advisors have grown steadily in popularity. Many consumers appreciate the fact that they don't have to go to an office to meet with their advisor, that they can connect with them through a variety of media, and that if they move to another part of the country, it's not a challenge to continue working with their advisor.
If your condition requires you to travel around the world, go beyond Cambodia, from time to time, a virtual advisor makes even more sense.
There is no need for you to have to find a new counselor every time you travel. For many prospective clients of financial advisors, working virtually fits their lifestyle and they may be more comfortable working with an advisor in this fashion.
With the world in the midst of the coronavirus pandemic and most of us working from home, the prospect of working virtually with a financial advisor has become even more relevant.
There are a number of potential benefits to working with a virtual advisor for many people, including:
A wider pool of talented and qualified financial advisors to choose from without regard to geographic restrictions.
The ability to work with an advisor from wherever you or they are located.
No need to spend the time to travel to an advisor's office for a meeting. This can add an hour or more to the time you need to allot for a meeting with your advisor. If traveling to the advisor's office entails dealing with a lot of traffic, this takes more time from your day and adds a degree of stress.
The ability to meet with your advisor on a schedule that works for both of you. If you are both OK meeting at 9:00 in the evening, you can both do so from the comfort of your respective locations. Likewise, with Saturday morning or any other time that might work for you.
Make sure you're looking for a financial advisor with a sense of trust and a professional history to help you meet your financial goals. Expanding the universe of possible advisers to include those who work will give a wider universe of advisers to choose from.