How to Retire in Puerto Rico in 2022
If you are looking to invest as an expat or high-net-worth individual, which is what I specialize in, you can email me (advice@adamfayed.com) or use WhatsApp (+44-7393-450-837).
Our services include providing income-related investments to retirees.
Introduction
You can retire in Puerto Rico as the island, with about 3.2 million people, offers a lot of financial benefits for retirees seeking for a place to call their new home. Puerto Rico, dubbed the Island of Enchantment, is also well known for its sunny beaches and tropical environment, which make it an especially alluring Caribbean holiday spot.
Retire in Puerto Rico: Residency
One of the most difficult and expensive aspects of moving your life abroad can be the residence application process. US citizens in particular have easy access to live and retire in Puerto Rico since they won't have to deal with the trouble of obtaining a visa or residency permit, thanks to the island being an unincorporated US territory.
That being said, Puerto Rico benefits from its close proximity to the US mainland, with the distance between the two standing at just over 1,000 miles. You can fly from the US to Puerto Rico in less than three hours. Shopping centers, educational institutions, and golf courses are just a few of the advantages that Puerto Rico has in common with the US mainland.
You ought to stay in Puerto Rico for 183 days out of the year to claim it as your tax residence and establish residency. You will also be required to take action to let the Internal Revenue Service (IRS) know that Puerto Rico is where you're now based. Obtaining a local driver's license or switching your voter registration to Puerto Rico are two options.
Retire in Puerto Rico: Expats Hub
Retirement residents won't have any issues adjusting to life in Puerto Rico. The island is a haven for seniors, and large, vibrant, and long-established groups of retirees from the US mainland call it home. Although there are some expat communities scattered throughout the island, retirees tend to cluster around San Juan and the beach communities to the east of the city.
Spanish and English are both recognized as official languages in Puerto Rico. You can get by without knowing Spanish in urban and tourist regions, but outside of these places it will make things easier if you know at least some basic Spanish.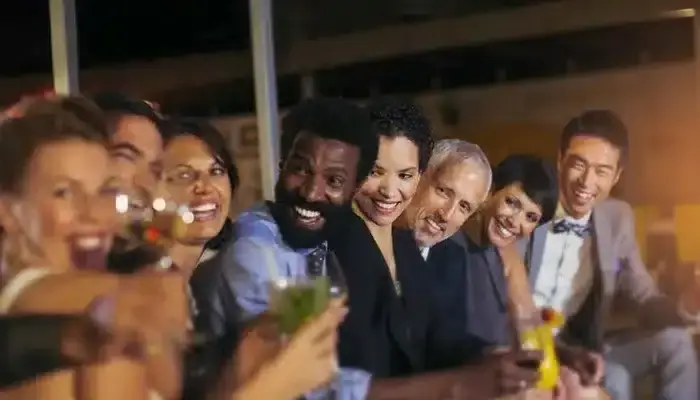 Retire in Puerto Rico: Housing
In Puerto Rico, the monthly rent for a one-bedroom apartment in the city center is around 817 dollars, according to cost of living data aggregator Numbeo. You'll pay about 523 dollars per month for a similar apartment outside of that area. Apartments cost 1,605 dollars per square meter in city centers and 1,301.5 dollars per square meter outside of that area if you're trying to buy one.
For comparison, a one-bedroom apartment within the city center in the US can be rented for 1,669 dollars per month and for 1,353 dollars outside that area, as per Numbeo. If you're buying one, you'll shell out about 4,192 dollars and 2,896 dollars per square meter within the city center and outside that area, respectively.
One of the least expensive aspects of retiring to Puerto Rico is housing, which is well constructed. When looking for a place to reside, it's still crucial to conduct adequate research because certain communities lack the infrastructure that you would be accustomed to in the US. You should also consider how vulnerable your home is to hurricanes and tropical storms.
Retire in Puerto Rico: Healthcare
Your Medicare card works in Puerto Rico just as well as it would in any place in the US. For retirees, private insurance is a good choice as well. You will still have access to the same care as you would back home, but it is often far less expensive and has smaller co-pays.
Puerto Rico has a strong infrastructure for healthcare, with more than 60 hospitals, as well as a large number of clinics and pharmacies. In spite of this, hospitals and doctor's offices outside of big cities typically have a lower doctor to patient ratio and fewer resources overall. The best healthcare can be found within and around major cities, especially San Juan.
Retire in Puerto Rico: Taxes
When you take into account the favorable tax law known as the Individual Investors Act, retiring in Puerto Rico gets to be an even more tempting alternative. According to this law, citizens of the island who receive passive or investment income, such as dividends, interest, and capital gains, are not subject to Puerto Rico's income tax nor the federal income tax.
Additionally, residents are excluded from paying federal personal income tax on any income earned outside of the US mainland. The validity of certain tax exemptions you'll be granted in Puerto Rico will be valid until 2035.
The sole tax that applies to any employment income made in Puerto Rico is the island tax. You must stay on the island for at least 183 days a year in order to qualify as a resident and receive such perks.
Puerto Rico has a very high sales tax, with the majority of goods and services liable to a 10.5% sales and use tax. If you wish to retire here, this is definitely something to think about as a material portion of your spending per month will be subject to such high sales tax.
Due to the absence of any taxes on retirement income, Puerto Rico is generally growing in popularity among retirees. The country's tax system also offers a remarkable diversion from the hefty tax burdens that many other regions of America face.
Retire in Puerto Rico: Cost of Living
According to Numbeo, the average cost of living in Puerto Rico is 8.12% lower than the US average as of the middle of this year. The rental cost savings in this area are even more significant, being 53.31% lower than in the rest of the US. As a result, you would probably save a lot of money on accommodation and have extra cash to spend on something else.
You could expect to retire in Puerto Rico in comfort with a mere 2,000 dollars per month if your total expenditures per month are about four times your rent. Even the island's more expensive areas are still less expensive than the majority of the largest American cities. All the things that make Puerto Rico an attractive place to live should be accessible to spendthrifts without sacrificing quality of life.
Although less expensive than the US mainland, note that Puerto Rico's prices are higher than those of the Dominican Republic and certain other Caribbean nations.
Retire in Puerto Rico: Pros
Warm People
Very friendly people can be found here. You'll frequently be met with a morning or afternoon greeting when you walk through the aisles of the grocery store, saunter down the street, or take a stroll on the beach.
Puerto Ricans chat, smile, welcome you, and answer questions if you have them while waiting in checkout or bank lines. When you walk down San Juan's cobblestone streets, for instance, locals will wave to you even if they don't know you and wish you a good morning. While you are dining, the employees in a restaurant will always be very courteous.
Energetic Lifestyle
Puerto Rico is renowned for its vibrant culture in addition to its beautiful climate and pristine beaches. Festivals, regional traditions, art, and music are well-known in Puerto Rico. Puerto Ricans continue to uphold traditions year after year, such as the Three Kings Day celebrations in January and the hand-clapping that occurs when a plane lands on the island.
There are a lot of festivals, events, and holiday celebrations happening all across the territory, so you can never run out of enjoyable things to do.
Three Kings' Day pays homage to the island's Spanish history, while Fiesta de la Calle San Sebastián gives a street party vibe in the city of Old San Juan. This Caribbean beauty is filled with culture regardless of the season.
Drinking the local cocktail over the holidays is a common custom. It is quite like an eggnog, except it has coconut and is much sweeter. Your friends will surely enjoy this drink plus the festivities when they visit you on the island once you're settled.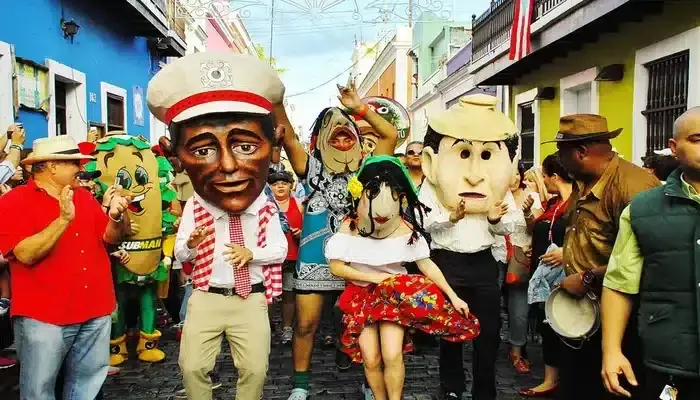 Sand and Sea
The island is home to many magnificent beaches, with about 270 miles of shoreline or around 300 beaches to select from. Whatever you want to do, sand paths will take you to spectacular beaches with glistening waves that would render you spellbound.
Many different water sport enthusiasts, including surfers, body surfers, paddle boarders, scuba divers, swimmers, and others, are drawn to Puerto Rico because of its unusual topography. For those who want to avoid the crowds, some resorts also provide a quiet cove backdrop.
Some of the most gorgeous beaches in the Caribbean can be found in Puerto Rico and its adjacent islands, which include kilometers of golden shorelines framed by stripes of green, turquoise, and deep blue.
Even San Juan, the island's capital, offers some wonderful stretches of beach as well as resorts to accommodate all vacation needs and price ranges. With a lovely beach and a bustling neighborhood full of restaurants, San Juan's popular Condado District is akin to Miami's South Beach.
On the seashore of the nearby Isla Verde, which is outside of the downtown, are many of the most remarkable beaches. Travel to the area surrounding Rincon if surfing is something you want to do after you retire. Down the southern coast are locations like Cabo Rojo's Playa Boqueron.
Tropical Climate
The average temperature of Puerto Rico is as low as 26°C, making it a tropical location. The coolest month is January, with an average low of 22°C and summertime highs of 32°C. The rainy season lasts from August through November, and each month typically receives about 150 mm of precipitation. The average annual humidity is in the high 70s.
Puerto Rico experiences warm, sunny, and humid weather for the most of the year. There isn't much of a seasonal variation due to the year-round constant temperatures, with the exception of winter being somewhat cooler and less humid. This makes Puerto Rico the ideal vacation spot if you wish to spend your golden years lounging on a beach in the sunshine for the most part of the year.
Furthermore, east to west winds constantly pass over the island all year long. The central core highlands, which are higher above sea level than the rest of the island, are typically colder than the remainder of the island. Meanwhile, the south is frequently a few degrees hotter than the north.
Sumptuous Food
This wonderful island is home to some of the most exquisite cuisines. You may find a wide variety of international cuisines in Puerto Rico in addition to the classic Caribbean fare, so you won't get tired of your options. A lot of the great local restaurants are also 20% cheaper than what you would typically pay in the US while dining out.
If you plan to retire in Puerto Rico, you'll get to enjoy some of the native cuisine, such as a dish called mofongo that's made by frying and mashing green plantains that have been seasoned with onion and olive oil. If you crave something a little more crunchy, try the empanadillas or tostones.
During significant events, residents of the island usually consume pernil, a dish made from roasted pig. Custard or pastelillos de guayaba are delectable dessert options to round out your meal. The latter is a little pastry stuffed with guava paste, which has a balanced sweetness and acidity.
Easy Access
Puerto Rico's status as a US territory has many benefits for those looking to retire there. The familiar American chain supermarkets are fairly simple to locate on the island. If you recently relocated there and are still adjusting, these supermarkets could help ease your grocery shopping duties.
Retire in Puerto Rico: Cons
Natural Disaster
Both retirees and tourists find Puerto Rico to be a popular destination, but there are some drawbacks as well. Anyone thinking about retiring in Puerto Rico should be very cautious because hurricanes can be quite destructive.
Despite your best efforts, severe storms will still occur, so make sure your home or rental property is protected. Thus, if you choose to spend your retirement years in Puerto Rico, be sure you're ready to accept this danger. Due to the likelihood of a severe storm, you should also be ready to spend more for house or renters insurance.
Diseases
Additionally, numerous animals that can bite and transmit disease live on the island, including mosquitoes, scorpions, sand fleas, and mongoose, among others.
Particularly since Hurricane Maria, Puerto Rico's sanitation standards don't meet those seen in the US. A parasite ailment known as schistosomiasis may be acquired from swimming in or consuming tap water. It's better not to drink the tap water unless you reside in a major area like San Juan, and even then, you should avoid doing so.
Struggling Economy
A lot of people are still experiencing hardships in Puerto Rico as a result of Hurricane Maria, and the island's economy is not very strong either. Violent crime rates have increased recently as well, despite the fact that the island is still regarded as a secure area to retire.
Poor Transportation
A lot of people dislike public transportation too. Ridesharing is only widely used in the areas close to San Juan, and the only significant ride-sharing firm currently operating on the island is Uber. Meanwhile, the Metropolitan Bus Authority operates public buses, or guaguas, on a number of different routes around the metro area.
Retire in Puerto Rico: Best Places to Live
San Juan
Retirees can find a variety of benefits in San Juan, such as a wealth of amenities and a solid infrastructure that is designed with tourists in mind. People who are accustomed to the US mainland will find it easier to adapt to life on the island.
San Juan has a bustling nightlife, with a thriving bar and restaurant business. Particularly lovely is the Spanish colonial architecture of Old San Juan, a residential district in the Puerto Rican capital.
You don't need to know all the Spanish words to survive in San Juan. People also adore San Juan because it is a wonderful location that is largely hurricane-proof. It was one of the less-affected cities during Hurricane Maria. This location will appeal to people who enjoy fantastic dining in urban settings.
More than 300,000 people reside in San Juan, and the largest expat population can also be found here.
Living Cost in San Juan
Renting a one-bedroom apartment within San Juan's city center costs about 2,108 dollars per month and 1,478 dollars outside that area, according to Numbeo. The costs for buying apartment within and outside the city center can reach 3,431 dollars and about 2,180 dollars per square meter, respectively.
A meal at an inexpensive restaurant in San Juan is estimated to cost 15 dollars, while a mid-range restaurant can charge 60 dollars for a three-course meal for two.
The overall cost of living in the city for a family of four can reach an estimated average of about 3,300 dollars per month, while a single person can live off roughly 945 dollars a month, both excluding rent.
Dorado
For some people, particularly if you like rural areas, San Juan's blatantly urban surroundings can be overwhelming. Dorado, which is 25 kilometers up the coast from San Juan, offers a slower tempo of life. This small seaside town will be a fantastic choice for those who want more peace and calm.
Dorado also includes wealthy districts with US-style mansions in gated communities, golf courses, and higher housing costs than the typical Puerto Rican municipality. Along with a ton of sand and sun to soak in, Dorado has a ton of lovely residences.
You will be able to travel to the city any time you want, which is a positive thing about living in Dorado. The distance is only 25 miles, and the traffic is rarely too awful. The unfortunate thing is that, depending on who you speak to, you can struggle with the language barrier.
Living Cost in Dorado
Renting a one-bedroom apartment within Dorado's city center costs nearly 1,132 dollars per month and 500 dollars outside that area, Numbeo said. The costs for buying apartment within and outside the city center can reach 450 dollars and 300 dollars per square meter, respectively.
A meal at an inexpensive restaurant in Dorado is estimated to cost 11 dollars, while a mid-range restaurant can charge 65 dollars for a three-course meal for two.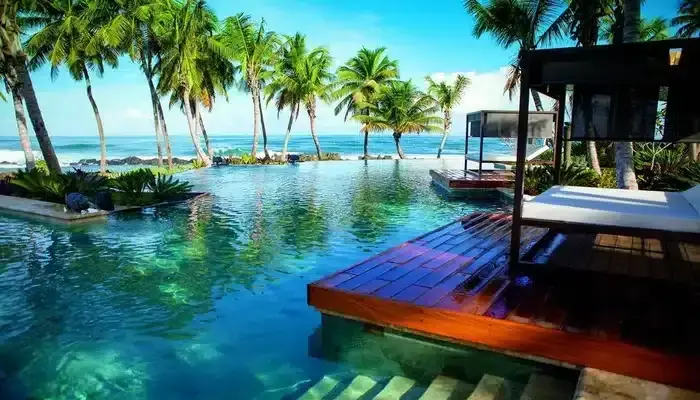 Monacillo Barrio
No matter your age, you will enjoy being in this charming little neighborhood. It is a town that, despite having a smaller population than many other small towns in the area, has a slightly more city feel. A San Juan suburb called Monacillo Barrio has a balanced population of young professionals and seniors. It doesn't look like your typical retirement locale.
The majority of people favor this region since it has a pronounced expat impact, which makes it simple to find traditional American food. In addition to having lower living expenses than San Juan itself, it is also easier to get around here. It's an advantageous spot especially when you take into account low crime rates.
Ponce
Ponce is one of Puerto Rico's coastal cities that welcomes visitors the most, and it is simple to understand why. There are many breathtaking vistas throughout the city, and it is easy to access the beach. There are always celebrations going on, the cost of living is minimal, and the food is amazing.
There are numerous factors at play in Ponce's appeal to retirees. The majority of retirees think the festivals are enjoyable, but Ponce has some of the greatest healthcare in Puerto Rico, which is the main lure. As a result, you may relax knowing that doctors are available to assist you at all times.
Living Cost in Ponce
Renting a one-bedroom apartment within Ponce's city center costs 500 dollars per month and 362.5 dollars outside that area, as per Numbeo. The costs for buying apartment within and outside the city center can reach 1,722 dollars and 1,399 dollars per square meter, respectively.
A meal at an inexpensive restaurant in Ponce is estimated to cost 9.44 dollars, while a mid-range restaurant can charge 55.5 dollars for a three-course meal for two.
Bucana Barrio
Bucana Barrio is one of the many lovely Ponce suburbs that is remarkably well-liked among expats and retirees. It's not a city area, unlike the major part of Ponce.
You don't have to worry about crime or a lack of activities for your family in Bucana Barrio, which are cool features of a place to retire in. It is quite inexpensive and welcoming to families. The number of Americans living there has also increased significantly, so while relaxing in the tropics you might also feel a little more at home in this area if you're from the US.
Mayaguez
People who want to immerse themselves in the culture would love this municipality because it is one of the biggest in the entire island of Puerto Rico. Many attractions can be found here, including museums and gardens. It's possible to ease into Puerto Rican life without experiencing too much culture shock in this location because it's quite friendly to tourists and expats alike.
It's a cosmopolitan region with lots of pedestrian-friendly streets, so taking a stroll is a terrific idea and people tend to adore the place. In spite of the fact that celebrations are a way of life here, if you want to, you can also locate a peaceful spot. There are several doctors in the region, which is quite beneficial as you become older.
Living Cost in Mayaguez
Renting a one-bedroom apartment within Mayaguez' city center costs 525 dollars per month and 375 dollars outside that area, Numbeo said.
A meal at an inexpensive restaurant in Mayaguez is estimated to cost 10 dollars, while a mid-range restaurant can charge 50 dollars for a three-course meal for two.
Cayey
Temperatures are lower in Cayey than in other areas of the island since it is located 1,500 feet above sea level in the Central Mountain range. Cayey is an excellent alternative for nature enthusiasts because it is surrounded by mountains and valleys that are heavily forested.
A lovely townscape with urban and suburban influences can be found in the region. There are minimal levels of crime, affordable living expenses, and stunning views.
Living in Cayey will be particularly enjoyable for retirees who want to stay active by trekking. Amazing nature walks may be found here, as well as breathtaking mountain vistas. Fields upon fields of blossoming flowers can be seen in some mountainous regions as well.
Living Cost in Cayey
Renting a one-bedroom apartment within Cayey's city center costs 350 dollars per month and 250 dollars outside that area, according to Numbeo. The costs for buying apartment within the city center can reach about 646 dollars per square meter.
A meal at an inexpensive restaurant in Cayey is estimated to cost 9.43 dollars, while a mid-range restaurant can charge 55.5 dollars for a three-course meal for two.
Rincon
A tranquil region called Rincon is around 2.5 hours from San Juan. It is an area on the westernmost tip of the island that is recognized for its breathtaking sunsets. This village is ideal for people seeking a more local beach lifestyle because it lacks large hotels.
Living Cost in Rincon
A meal at an inexpensive restaurant in Rincon is estimated to cost 10 dollars, while a mid-range restaurant can charge 42 dollars for a three-course meal for two, as per Numbeo.
Culebra & Vieques
These two islands—with Culebra being the simpler to retire in—are great if you adore the concept of being alone in nature and living a simple life. There are very modest levels of lodging available on these little islands, which are just offshore from the mainland.
Both locations continue to draw large numbers of visitors despite being extremely remote and tropical. In other words, there are still a lot of Americans traveling through. The beach is one aspect of this location that you will really, genuinely adore, particularly Vieques' beaches. This is where the world's highest level of bioluminescence can be found.
Retire in Puerto Rico: Final Thoughts
Why so many Americans decide to retire in Puerto Rico is understandable. Despite the island's legitimate safety and sanitary issues, many people consider the low cost of living, great scenery, and tropical environment to be a dream come true. Additionally, English is widely spoken, healthcare is easily accessible for an inexpensive price, and there are large tax breaks.
No matter where you retire, whether it's in Puerto Rico or elsewhere, never forget that nothing and nowhere is perfect. Take note of the advantages and disadvantages of various residence options. Ultimately, consider your personal wishes and needs when choosing a place to stay, based on your level of tolerance, your basic needs, and what you can live with and without. Before selecting a final retirement place, weigh its advantages and disadvantages and observe patience.
Are you interested o learn about investments? You can read our article on how to invest in the S&P 500 from outside America.
We also have a review of Investors Trust Access Portfolio for your perusal.
Pained by financial indecision? Want to invest with Adam?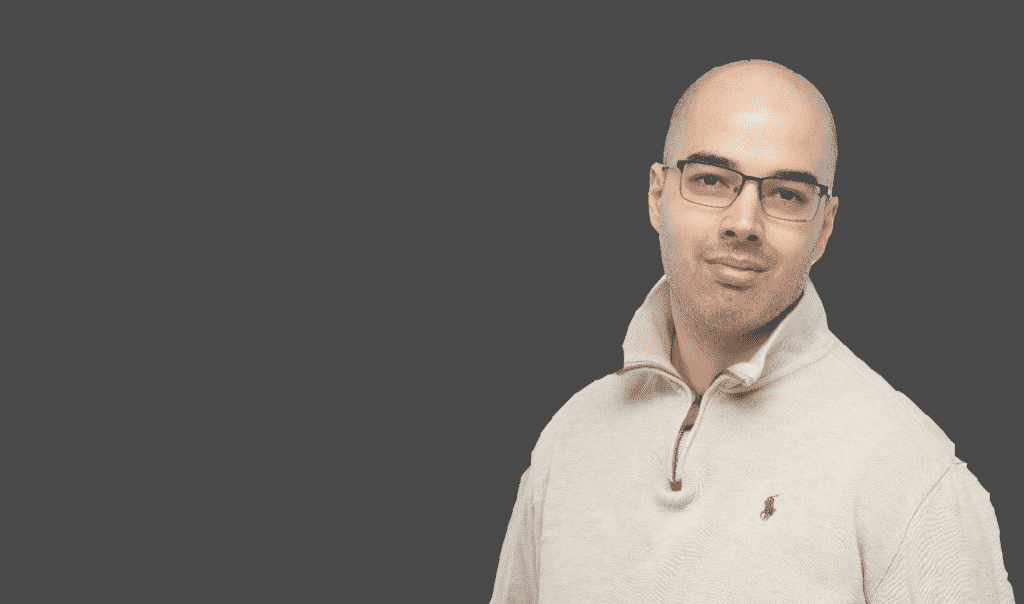 Adam is an internationally recognised author on financial matters, with over 694.5 million answer views on Quora.com, a widely sold book on Amazon, and a contributor on Forbes.