Is Qatar a good place to live? In this all-inclusive guide to living in Qatar, we'll explore the nuts and bolts of adjusting to this country, as well as navigate expat life with information on cost of living, healthcare, career prospects, and more.
If you want to invest as an expat or high-net-worth individual, you can email me (advice@adamfayed.com) or use these contact options.
Visa, Residency and Citizenship in Qatar
Work permits and permanent residence visas are usually required for foreigners moving to Qatar. As a local sponsor, the business arranges meetings to obtain the worker's visa and authorization. Qatar allows employees to seek for residence permits after being hired.
A medical exam and fingerprint scanning are frequently required for employment visas and permits. Employment paperwork must be submitted to the Ministry of Labor. A residence permit allows foreign workers to work for their sponsor until the employment relationship ends, which usually needs to be renewed every few years.
Qatari permanent resident permits are available to some non-citizens under certain conditions. These categories include:
spouses of Qatari citizens
children of naturalized Qataris
foreigners who have made significant contributions to the state
people with special skills or expertise needed by the state
These applicants can apply for permanent residency permits using the Ministry of the Interior's e-services portal. These applications are reviewed by the Interior Ministry's Permanent Residence Permit Committee.
Qatar ID cards are required for resident visa holders. There is a medical checkup and fingerprinting at the Capital Security Department, also known as the Criminal Investigation Department.
How is living in Qatar?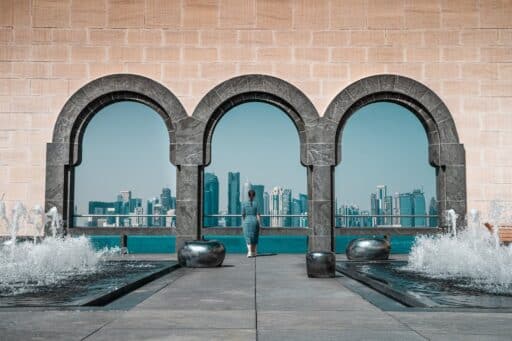 Is Qatar safe for expats?
Qatar has a very low crime rate, and violent crimes, especially those committed against tourists, are quite uncommon. There have been a few occurrences relating to credit card scams, and petty theft is possible but uncommon.
In Qatar, road accidents are more urgent than crime. Many motorists disregard traffic laws and frequently break them with actions like driving too fast, weaving in and out of lanes, or otherwise acting recklessly. Tragically, deadly accidents occur frequently enough to rank among Qatar's major causes of mortality. Both locals and tourists should take road safety and responsible driving very seriously.
Best places to live in Qatar
Qatar's many suburbs and communities provide something for people of all means and tastes.
Expats often choose to live in Doha, the capital and economic center of Qatar. There are high-end apartments, shopping centers, cultural institutions, restaurants, and more available there. Most Qataris call Doha home.
Al Rayyan is a peaceful suburb of Doha, and it is also the location of the Education City, which is home to a number of prestigious foreign colleges.
West Bay is a prominent area with high-rise residential buildings, serviced apartments, and star hotels, famous for its breathtaking skyline and Katara beach. If you're looking for sophistication and elegance, this is the best option.
Al Waab is great for families because it is located near Villaggio Mall and Aspire Park and has several options for daycare centers, preschools, and elementary and secondary schools.
Abu Hamour is a convenient and affordable neighborhood filled with restaurants, shops, and institutions including schools and marketplaces. It's great for low-income expat living in Qatar because of the variety of housing options available.
Those looking for a singles bar in a central location should head to Al Sadd. You can walk to a variety of establishments and activities.
The Pearl is perfect for couples since it has opulent residences, numerous retail centers, and stunning views of the Gulf of Mexico.
Located to the south of Doha, Al Wakrah is a popular coastal destination known for its laid-back atmosphere. It has everything one could want, from parks to decent educational opportunities, in one convenient location.
Location-wise, Al Thumama is ideal for digital nomads thanks to its accessibility to both the airport and the city proper.
Apartments, villas, and workplaces can all be found in the Old Airport Area, making it a flexible location for a wide range of users.
What is the cost of living in Qatar per month?
Qatar has a high cost of living, but location, lifestyle, and family size affect it. Numbeo estimates that a family of four can spend more than $3k per month without rent, while a single individual can shell out about $1k.
Qatar is one of the costliest countries for food, housing, and transportation, albeit it has high earnings and no personal income tax, which might assist offset high living costs.
In Qatar, especially Doha, housing is the biggest expense. Location, size, and quality affect rental prices. One-bedroom apartments in central Doha Qatar can cost up to 10,000 Qatari riyal, while a villa might cost 35,000 riyal for a family of four. If your job for living in Qatar as an expat includes company housing or a housing stipend, these figures can be cut by a significant amount.
Qatar food is mostly imported, making it more expensive than elsewhere. Food prices vary by store and item. A typical lunchtime menu in the business district with a drink costs 34 riyal, while a fast-food combo costs 25 riyal. These prices illustrate Qatari eating costs.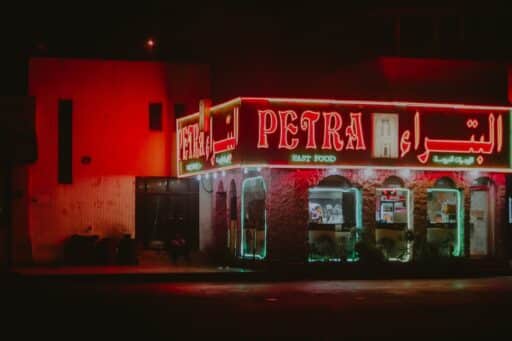 Can foreigners open a bank account in Qatar?
If you are a foreign national in need of a bank account in Qatar, you will need to provide certain documentation in order to do so in accordance with local banking requirements. Examples of necessary paperwork include:
A passport or other government-issued photo ID is essential for verifying your identification.
A power statement or rental agreement from your native country will suffice as proof of residency outside Qatar.
The credibility of your banking history and reputation can be established with a letter of recommendation from your current bank.
Expats often need a valid residency permit in Qatar before they can create a bank account there. This license will normally have some time left on it before it expires.
It's possible that some Qatari banks will let you open an account online before you even land in the country. A letter from your Qatari employer and a photocopy of the photo page of your passport may be required as well.
Banks in Qatar, both domestic and international, cater to worldwide clients. Popular financial institutions in Qatar include Commercial Bank of Qatar and Qatar National Bank.
Creating a new bank account in Qatar is normally easy and quick. Some banks may even have a special service desk set up to help out customers who are not based in the country.
Banks also usually offer investment opportunities. If you're someone who wants to diversify, it's something you can check out. Talk to them about prospects like bonds and investment funds. Make sure to take note of fees and compare them with other providers. Sometimes banks can charge excessive fees so that's something to consider.
Transportation in Qatar
Getting around Qatar is easy, thanks to the country's extensive network of public transit alternatives.
Buses, taxis, and limos are only some of the options offered by Mowasalat (Karwa), Qatar's primary transportation provider. Doha's public bus system operates over 35 routes, getting people all across the city. Commuters can benefit from this low-cost and realistic solution to the problems of traffic and parking during rush hour.
One of the newest modes of public transportation in Qatar is the Doha Metro. The system's four lines—the Red, Green, Gold, and Blue—form a complete network. The 76 kilometers of coverage that these lines offer are spread among 37 stations. Msheireb station is one of Doha Metro's major centers. The Doha Metro is well-known for its efficient and dependable high-speed autonomous trains for Qatar living.
Can women drive in Qatar?
Getting a driver's license and driving in Qatar as a woman is completely legal and unrestricted. In 2018, Qatar joined the ranks of the many other countries that remove all limitations on women motorists by lifting the ban on female drivers.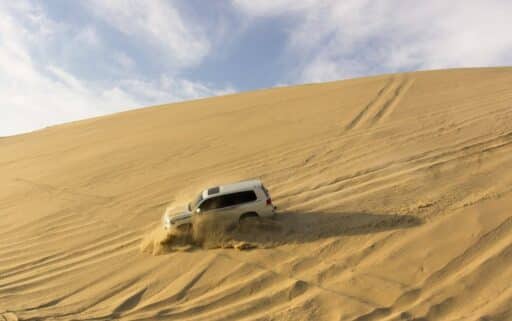 Healthcare and Insurance
Insurance and medical care in Qatar are governed by the state, and the healthcare system has undergone recent reforms. Free healthcare for Qatari nationals at public medical facilities and mandatory private health insurance were both provisions of a new law partially enacted in 2022.
Private health insurance is now required by law for all non-Qatari workers in the private and public sectors in Qatar. Basic medical care is an obligation of employers and sponsors to their staff. To access even the most fundamental medical care in Qatar, non-Qatari nationals and visitors are obliged to carry private health insurance for the duration of their stay.
Health care at government hospitals in Qatar will continue to be provided free of charge to Qatari people.
Public healthcare in Qatar is of a very high quality and available to all citizens. Everyone, both citizens and foreign workers, can use a national healthcare card to get entry to the country's medical facilities. The fee to obtain a Qatar Health Card is 100 riyal.
These alterations are meant to guarantee that all Qatari citizens and workers have access to necessary medical treatment and that the associated costs are paid by private insurance. Expats and tourists to Qatar should make sure they have adequate health insurance coverage in case they need medical attention while they are in the country.
International Schools in Qatar
Qatar offers many foreign schools with varied programs and curricula. These schools provide the International Baccalaureate (IB), French, American, and British curricula to expats. Consider your child's educational needs and budget while choosing an international school.
You can check this article on the best international schools in Qatar to know your options.
Working in Qatar
Expat jobs are plentiful in Qatar, especially in Doha. Qatar offers work in oil and gas, manufacturing, finance, insurance, real estate, and building and construction to expats.
What about taxes for expats in Qatar?
Qatar's personal income tax regime favors people and corporations.
Individual Income Taxes. Individual salaries, wages, allowances, and other income are not taxed in Qatar.
Non-residents and residents pay no income taxes as well.
Self-Employed. Independent professionals and business owners in Qatar are charged a 10% income tax.
Corporation Taxes. Qatari businesses pay 10% on their income, including capital gains.
People, including employees, do not have to file tax returns with the Public Revenues and Taxes Department unless they do business in Qatar.
Qatar does not tax capital gains, estate, wealth, or gifts. It also currently lacks a Value Added Tax (VAT) system, unlike many other countries.
Qatar's tax regime, especially its lack of personal income tax, attracts workers seeking tax-efficient possibilities. However, it's best to stay updated on the tax regulations and consult with a financial or tax advisor to understand any changes or requirements that may affect your specific situation, especially if you are a self-employed professional or business owner in Qatar.
Disadvantages of living in Qatar
Housing, food, and home products are all relatively costly in Qatar.
Hot temperatures, hazardous road conditions
Qatar is a conservative Muslim country with stringent regulations on public appearance, conduct, and the use of alcoholic beverages.
Although you can enjoy some legal protections and economic independence, you may need to adjust to the more traditional culture when living in Qatar as a woman.
Pained by financial indecision? Want to invest with Adam?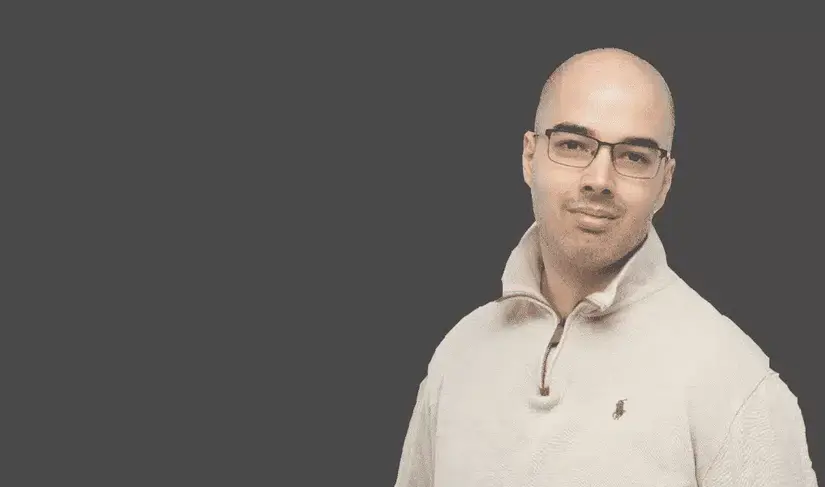 Adam is an internationally recognised author on financial matters, with over 694.5 million answer views on Quora.com, a widely sold book on Amazon, and a contributor on Forbes.