This article was updated on May 5, 2022
With coronavirus spreading across the Asia-Pacific region, demand for health insurance has increased, with many expats looking for coverage.
Morgan Price is one of the firms that insures expats in the region, and beyond.
This article will review the solution. If you want discounts on the price for Morgan Price compared to those offered online, or are looking for alternative provisions for health insurance more generally, you can reach out to me.
The best way to do that is by email me at advice@adamfayed.com or on the chat function below.
For those that prefer visual content, the video below summaries the plans:
Who is Morgan Price?
Morgan Price is a UK, Financial Conduct Authority (FCA) regulated company, focusing on health insurance in the expat market.
They have been in the market since 1999, with offices in Dubai, the UK and Bangkok, and a worldwide client base.
What are the packages like?
Morgan Price have five categories of insurance. It isn't within the scope of this article to describe each one in details, however, I will mention the basics.
I will also only focus on people living in the Asia-Pacific. For those living in the Middle East and beyond, the packages are different, but follow a similar pattern.
Standard
The most basic form of coverage with $500,000 per year of coverage
Refunds most major illnesses, and hospital accommodation, surgeons fees and day patient treatment .
Most outbound benefits aren't covered such as medical aids and devices and home nursing
Almost all non-essential procedures aren't covered under this option. Therefore, the standard option is best for those just looking to get the major, expensive, procedures covered.
Standard Plus
$750,000 of coverage.
Is also relatively basic but includes more procedures than the pure standard offering. For example they cover organ implantation benefit on this level of coverage.
In addition, limited outpatient coverage is allowed on this package. Examples include outpatient psychiatric trips, up to five per year.
Comprehensive
$1,000,000 of coverage
At this level, people get more "non essentials" covered
Premium
$1,500,000 per year of coverage
Premium is similar to comprehensive but with greater benefits.
Elite
$2,00,000 per year coverage.
This level of coverage gives you access to more options that are paid in full, alongside more "luxuries"
Packages are also split up between:
Worldwide excluding China, the US, Hong Kong and Singapore.
Worldwide Excluding the US.
Worldwide.
There are also various excesses, starting from $100 per year, through to $10,000 a year.
This comes with an association reduction in premium. For insurance, those seeking a $10,000 excess, will pay 60% less than those with a $0 co-pay.
However, the excess doesn't usually apply to evacuation, cash and dental benefits.
Eligibility and Claims Procedure
Who is eligible to apply?
Expats and locals in most countries can apply. American residents and people living in countries where buying insurance is a breach of local law, can't apply.
Likewise, those above the age of 74, may not apply. Children can be added to a parent's policy, but they must be under 19 and unmarried.
American expats can apply.
What is the procedure for making claims?
Where possible, clients are advised to contact Morgan Price by email or phone, within 48 hours. In certain situations, of course, this isn't possible – for examples in emergencies.
A treatment guarantee form isn't needed for emergency cases due to the practicalities involved.
For non-emergency cases, pre-authorization should be sought. Again, phone or email is possible here.
Morgan Price Health Insurance Coverage
Is repatriation covered?
It is covered on all packages, if you have purchased an option which includes your home country. In other words, if you have picked the Asia-Pacific only option, and want to go back to the UK, that could be outside the scope of coverage.
How about out of area treatment?
All packages include treatment for travel outside of your area of coverage. How much you can claim, depends on the package. On the standard package, you get up to $25,000 of coverage, whereas the elite package covers up to $100,000.
The maximum is up to 30 days per trip on all packages.
How about dental?
Emergency dental immediately after an accident is covered in full, on all the packages.
Non-emergency dental, including fillings, are not included on the bottom two packages, but are on the rest, up to a maximum of $750-$1,500 per year, depending on the package.
Again though, I am basing these figures on the Asia-Pacific region. For other places, the rules are slightly different, with Dubai and some other regions having their own packages.
Are viruses such as coronavirus covered?
Many expats, witnessing scenes like the one below, have increasingly been panicking about this issue, especially in the Asia-Pacific.
The short answer is it covered, subject to terms and conditions. Exclusions might apply, if for insurance, you travel to Wuhan or other crisis-hit areas as a journalist, and despite warnings from your doctor to avoid such a decision.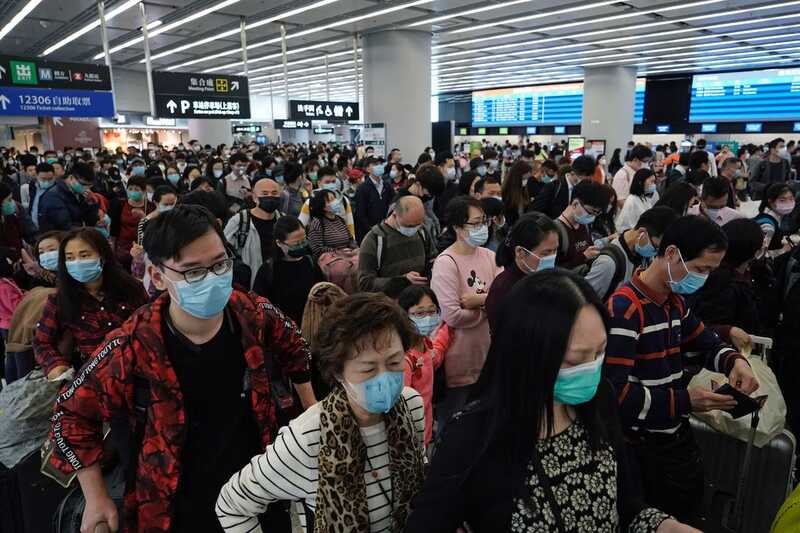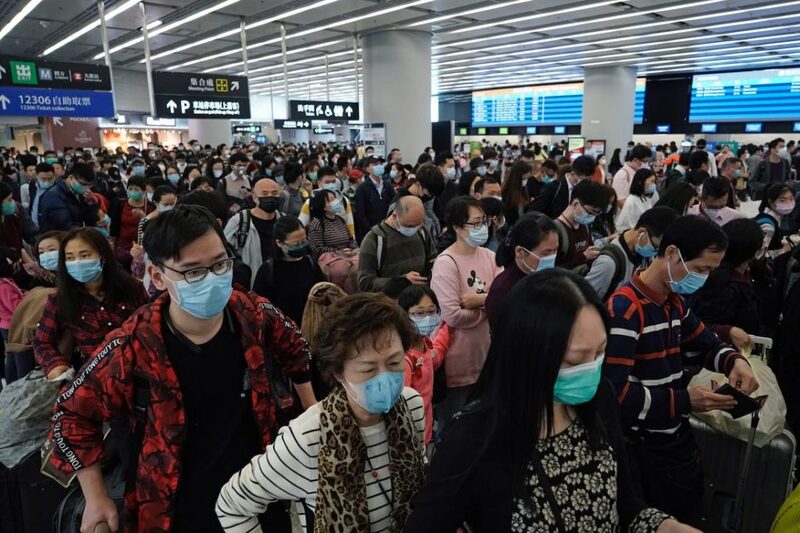 Price and Payments Terms
What's the typical price?
Of course the price can vary dramatically, from a few hundred per year, for a young person with a big excess, through to a huge $60,000+ per year, for somebody who has the highest package, is above 70 and wants worldwide coverage.
In general, most people will be paying $500-$5,000 per year, depending on whether they want world-wide coverage and if they have an excess.
Are the higher packages worth it?
Of course, that depends on your needs. As insurance is dead money if you don't get sick, it usually makes sense to get the most covered, for the least cost.
As paying for smaller procedures out of pocket is cheap in most countries, it usually isn't worth getting non-essentials covered.
Can you pay monthly?

You can but your premium will increase by 8%. Paying quarterly will mean paying 5% more, and semi-annually 4% more.
What does a co-pay or deductible mean?
A co-pay, deductible or excess is when you need to pay for some costs, to reduce the costs of the insurance.
For example, if you have a $5,000 co-pay, excess or deductible and your yearly hospital costs are $100,000 per year, you will need to pay the first $5,000 out of your own pocket, with the hospital paying the $95,000.
Co-pays can be a great way to reduce the costs of the insurance, as you are decreasing the insurers risk.
What are the advantages and disadvantages of Morgan Price Health Insurance?
Main Positives
The price:quality ratio is excellent
Well regulated coming from the UK
They are increasingly focusing on digital solutions including their app. This makes the process more convenient for consumers The App looks like this: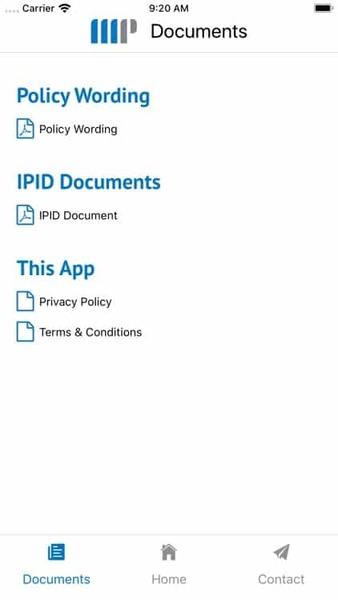 Most of the feedback is that Morgan Price pay out claims quickly.
Support is given in numerous languages beyond English.
24/7 support is available for claims.
There are less exclusions for the insurance compared to some other providers. It has been known for a minority of other providers to exclude claims from people with a body mass index above a certain level and many other surprising things.
They do allow for maternity coverage, whereas some insurers only cover the baby on the first day of birth.
Main Negatives
The main negative is that their packages do add complexity, as the rates differs across regions.
Some insurers keep it simple with "American rates" vs the rest of the world rates, but Morgan Price split up their rates.
So if you live in the Asia-Pacific, for example, your rates might be different to if you are an expat in Europe.
Their packages can also differ, with silver, bronze and gold being common packages in Dubai.
Another negative is Morgan Price do not automatically accept applications and can refuse to insure you, without giving a reason.
Overall, Morgan Price are an excellent provider of expat health insurance, for most people's requirements.
They aren't the cheapest, or the most expensive, but offer excellent quality relative to the cost.
Further reading
The article below reviews another option in the international expat insurance space. Like Morgan Price, they are also available to locals.
https://adamfayed.com/regency-for-expats-review/
Tags
morgan price Dubai
,
morgan price expat insurance
,
morgan price health insurance
,
Morgan Price Health Insurance Review
,
Morgan Price Health Insurance Review 2021
,
Morgan Price Health Insurance Reviews
,
morgan price insurance reviews
,
morgan price insurance reviews 2020
,
morgan price international health insurance
,
Morgan Price Review
,
morgan price thailand
,
morgan price uk