If a Canadian is planning on relocating from Canada to Qatar, they are required to comply with the country's visa and residency restrictions.
Even though Canadian nationals do not need a visa for the first thirty days of their visit, there are additional regulations to take into consideration.
Additionally, Canadians who are interested in establishing a business in Qatar should seek the assistance of a company formation agent in that country.
If you want to invest as an expat or high-net-worth individual, which is what I specialize in, you can email me (advice@adamfayed.com) or use WhatsApp (+44-7393-450-837).
Guidelines For Relocating From Canada To Qatar
If you are a citizen of Canada, entering Qatar does not require you to get a visa. Nevertheless, a visa exemption may be acquired upon arrival in the nation and has a duration of 180 days.
This enables a citizen of Canada to spend a total of 30 days in Qatar across single or multiple visits. In order to receive the Electronic Travel Authorization, also known as the ETA, you will need to provide the following documents to the Qatari authorities:
A minimum of six months' worth of validity must be shown on the Canadian passport.
The authorities are going to inquire about the details about the round-trip ticket.
It is required that specifics on the accommodations in Qatar be provided.
It is necessary to provide evidence that you have adequate funds to cover your full time in Qatar.
Obtaining an ETA is required in order to enter Qatar if you are a citizen of Canada. You may also explore the possibility of relocating from Canada to Qatar your company.
Applying For A Visa/Permit
Doha, the capital of Qatar, with its contemporary architecture, is one of the reasons why Qatar is becoming an increasingly attractive tourist destination.
It is an intriguing option for expats seeking work, and despite recent political troubles, there are a variety of opportunities available in education, construction, tourism, finance, and other industries.
Your nationality, the purpose of your trip, and the amount of time you want to remain in the country will all play a role in determining whether or not you require a visa. Continue reading to get more insight into the choices available to you.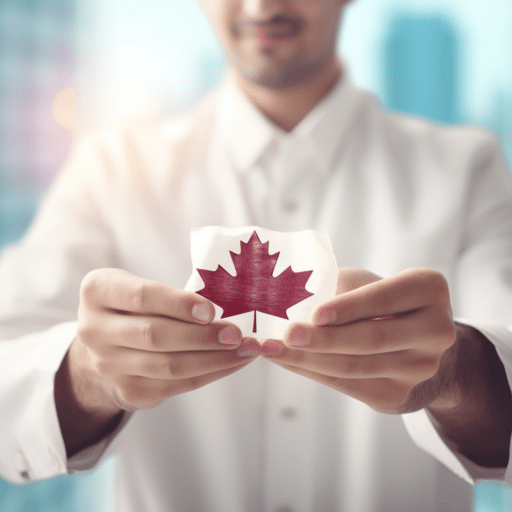 Visas In Qatar
The requirements for obtaining a visa to enter Qatar have been relaxed in recent years, which has made it simpler to go there on vacation.
If you are a Canadain citizen, you do not need a visa to visit Qatar. A visa exemption will be provided to you upon arrival, and it will be valid for a period of 180 days counting backwards from the day it was granted.
It will let you to stay in Qatar for up to 30 days on a single trip or over the course of many journeys, and it has the potential to be extended for another 30 days. It is required that your passport be valid for at least half a year from the day you enter Qatar if you want to go there.
You will not be required to have an entry visa in order to go to Qatar if you are a citizen of Canada, as well as of the United States or Australia; in addition, you are permitted repeated stays of up to 30 days each during a period of 30 days.
Once you have submitted your passport, which must be valid for at least another six months, as well as a confirmed onward or return ticket at your port of entry, which for the vast majority of travelers is Doha's Hamad International Airport (DOH), you will be given a multi-entry waiver free of charge. This will take place at your port of entry.
A stay in Qatar for up to 180 days without the need for a visa is available to certain citizens of the EU.
Gulf Cooperation Council (GCC) citizens who hold jobs in authorized professions are eligible to get a GCC resident visit visa upon arrival in Qatar.
Those who accompany them are also eligible for the same visa. You are going to require a passport that is valid for a minimum of six months and a GCC resident permit in order to enter the country.
The visa will be valid for one month, with the possibility of an additional three months of validity being added if necessary. A ticket for the return trip must be in your possession.
Despite the fact that residents of a large number of countries may visit Qatar without the need for an entrance visa, acquiring citizenship or permanent residence in Qatar is a challenging process.
For instance, in order to qualify, you would need to have lived in Qatar for a minimum of 20 continuous years if you were born in a country other than Qatar, or 10 years if you were born in Qatar.
Having said that, there are several possibilities available for those who want to remain for a longer period of time, including job visas, which are discussed further below.
There is a fee of $68 for a visa valid for 30 days, and there is a fee of $44 for a visa valid for 96 hours.
Processing a visa might take anything from four to fifteen business days on average.
Work Permit in Qatar
Work permits are legal documents that allow individuals to work in a specific country or region. These permits are typically issued by government agencies and are required for non-citizens who wish to work in a foreign country.
Work permits may have specific requirements, such as proof of education or work experience, and may be limited in duration. Failure to obtain a work permit can result in legal consequences, including fines or deportation.
There are two options available to you if you are considering working in Qatar. The first option is to travel to Qatar and search for employment opportunities once you arrive.
Alternatively, you can secure a job offer before your departure to Qatar. Prior to submitting an application for a Qatar residence permit, it is necessary to obtain a work permit.
In order to work in a foreign country, you will need a sponsor, which in most cases will be your employer. Additionally, the Labour Office must approve the employment of foreign workers at your company.
In order to hire personnel from overseas, your employer will be required to navigate through the bureaucratic process of obtaining permission. Upon completion of the task, it is necessary for either you or your employer to provide the following:
Please provide a scanned or digital copy of your passport.
Please provide a duly filled application form in the Arabic language.
Please provide a copy of the Commercial Registration for the business.
The business immigration card.
Please provide a copy of your employment contract with the sponsoring company in both Arabic and English.
A medical certificate issued by a hospital that has been approved by the government.
The requirement is to provide four photos that meet the specifications for passport-size photographs.
Your biometric data, specifically your fingerprints.
A fee of QAR 200 (equivalent to US$55) is currently applicable. In order to comply with the regulations in Qatar, it is important to ensure that your work permit begins within seven days of your arrival in the country.
If you plan to bring your dependents along with you when relocating from Canada to Qatar, it is important to note that you will require a family sponsorship visa, which is a distinct type of visa.
In addition, it will be necessary for you to submit an application for a residence permit. It is recommended that you seek assistance from your employer for this process. You will be required to provide similar personal information as mentioned earlier.
Furthermore, it is necessary to obtain an exit visa from the Ministry of the Interior before leaving the country, and this process requires approval from your employer. The validity of this offer is limited to a period of seven days.
The cost of a single exit is approximately QAR10 (equivalent to US$2-3), while the cost of multiple exits is QAR500 (equivalent to US$137). The current system for exit visas is scheduled for an overhaul in 2020, which will result in the elimination of most exit visas.
Notwithstanding, it may still be necessary for you to seek approval from your employer before departing from Qatar.
Residence Permit In Qatar
Talk to an expat adviser in Canada to help you successfully apply for a work and residency visa in Qatar.
Both the work permit and the residential permit are essentially the same thing. First things first, it is essential to be aware that the visitor's temporary visa will eventually transform into a work permit.
A permit of this kind grants the holder access to a broad variety of services, among other privileges and advantages.
Members of a Canadian citizen's immediate family are eligible to apply for a family resident visa provided they can submit a birth certificate, a marriage certificate, a letter stating there are no objections to their application, and a document proving their current pay from their employment.
What Is The Qatar-Oman Join Visitor Visa
Canadians have the ability to go to both Qatar and Oman thanks to a dual tourist visa offered by the two nations.
One thing to keep in mind is that this particular kind of visa is often given out upon arrival in Qatar, and it is good for a period of thirty days with the option to extend it.
If you are interested in obtaining this kind of visa, please do not hesitate to contact one of our immigration experts in Qatar.
Relocating A Canadian Company To Qatar
Owners of companies in Canada need to be aware that it won't be difficult for them to move their operations to Qatar.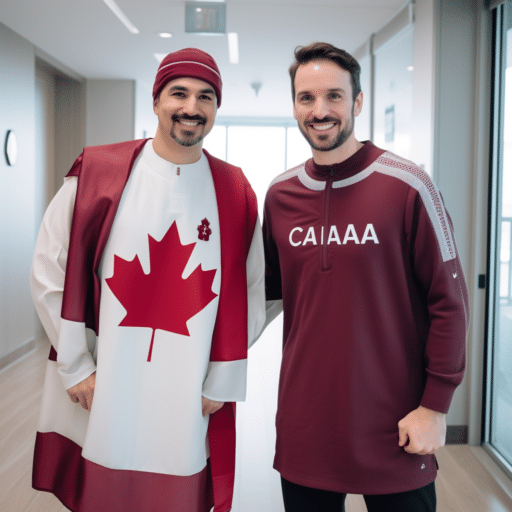 Without the right support, this procedure may be fairly complicated; however, you can prevent any misconceptions from occurring by speaking with an expat adviser in Qatar and requesting their assistance.
First things first, in order to move a business from Canada to Qatar, the firm must first be de-registered in Canada, and a declaration must be provided indicating the company's intent of relocating from Canada to Qatar.
After then, the process of registering a corporation in Qatar will begin with the submission of a number of different paperwork.
In most circumstances, the limited liability company will represent the appropriate business structure; nevertheless, in Qatar, one has the option of operating as a single proprietor or entering into a partnership.
Health Insurance In Qatar
It is advisable to obtain health insurance to ensure that you can access medical care and treatment when needed.
Numerous expatriates opt for private medical insurance, even if it is not mandatory for their residency, due to the high cost of healthcare in their host nation or the unavailability of specific medical treatments and procedures.
It is important to carefully review various factors when selecting a health insurance policy. These factors include the annual and lifetime policy limits, any exclusions that may impact you, limitations on healthcare providers, and coverage for emergency medical treatment evacuation.
Often, individuals seeking health insurance prioritize the cost of premiums over carefully evaluating the benefits and coverage areas that align with their unique needs. Certain plans may be priced lower due to specific reasons.
Frequently, insurance policies incorporate substantial voluntary deductibles that apply to any future claims, and may significantly limit the benefits that can be obtained through the plan.
It is advisable for clients to begin by identifying their healthcare needs, specifying the type of coverage they require, and then setting a budget for their annual health insurance expenses. It is advisable to prioritize other factors before considering premium comparisons.
It is advisable to thoroughly review the policy wording before purchasing a plan. It is advisable to seek clarification whenever you are uncertain about any aspect of the application process.
It is also important to ensure that you fill out all the application forms accurately and comprehensively, to the best of your ability, before submitting them.
What are some crucial inquiries to pose to the insurance provider?
Is there provision in the plan for cooling off periods, cancellation, and full repayment of the premium?
Does the insurance plan provide a "Moratorium" or "Full underwriting" option? Additionally, is a medical examination required prior to enrollment?
Is there a toll-free 24/7 helpline available globally from any location offered by the insurance provider? This facility is now being offered by most insurance providers.
Can you provide more context on what you are referring to when you say "joining"? Are you asking about joining a health insurance plan or some other type of program? Additionally, it would be helpful to know which country or region you are in, as healthcare policies and regulations can vary.
Does the organization have any restrictions on accepting nationalities, or are all nationalities welcome, including local nationals? Certain insurance providers may exclusively offer overseas plans to expatriates and not extend the same coverage to local nationals.
Does the plan provide lifelong coverage without any gaps? Typically, insurance providers will renew coverage for their current clients on an annual basis, regardless of their age or prior claims. However, it's important to note that premiums can significantly rise as policyholders age.
Does the insurance provider offer coverage for medical professionals and healthcare facilities that fall under the plan's network?
Are there any limitations or regulations pertaining to this matter? Typically, international healthcare plans do not impose limitations on medical facilities or physicians. However, it is common for these plans to require that their helplines be contacted prior to authorizing any hospitalization.
Does the insurance company offer direct settlement of hospital bills worldwide, without any location restrictions, or do you need to pay the bills upfront?
Could you please provide more context or information about the specific insurer you are referring to? This will help me provide a more accurate and intelligent response.
Is pre-authorization necessary for these expenses or can you simply pay and submit a claim if it is specified in the plan? What is the typical timeframe for receiving a reimbursement from the insurance company? 14 days? 28 days?
Rent Or Buy Property In Qatar
Renting A Property In Qatar
Although Qatar has been gradually opening up areas of the property market to international investors, most expats still choose to rent rather than buy.
Approximately three-quarters of the population, a large number of them are foreign residents, rent their houses and flats. Approximately sixty percent of all of Qatar's properties are rented out as residential space.
Rent in Qatar may be rather expensive. According to real estate surveys, the vast majority of expats who make their home in Qatar spend around one-third of their income on housing costs.
On the other hand, there are many who contend that this is partially mitigated by the cheap cost of operating utilities. The offered rentals are most often serviced flats or condos, in addition to villas located inside gated communities.
In Qatar, the majority of rental agreements are for a period of one year. As long as you have all of the necessary papers and documents in place, the process of renting in Qatar is fast and straightforward. You will require:
Your residency permission or visa
Qatari identity card
Your employer's or sponsor's identification card or trade license
Proof of earnings, such as a copy of your work contract or a pay stub
A chequebook that has at least 13 blank checks in it.
Because the majority of rental housing in Qatar requires you to submit post-dated checks for the term of your contract before you move in, you will need a chequebook that contains at least 13 blank cheques.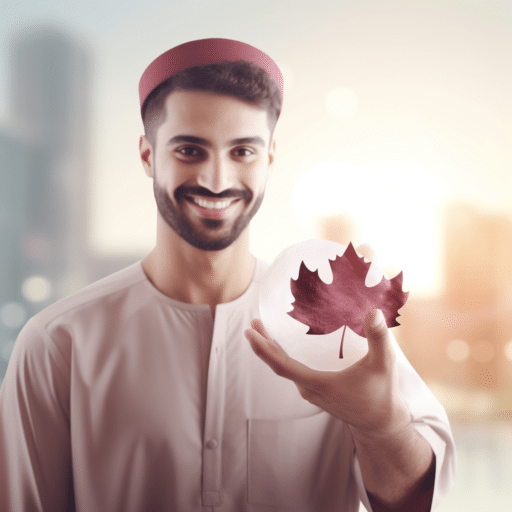 If you do not have this, you will not be able to move into your new home. This is a regular process, so there is no need for panic.
Working with a qualified real estate agent is by far the most common and successful approach to finding a rental in Qatar. Also, local journals and newspapers will probably contain a section on real estate, but if you cannot understand Arabic, this won't be of much help to you.
In addition to that, there are websites that you may utilize, such as Property Finder and Qatar Living.
Doha is where the bulk of Qatar's population calls home, making it the capital city. The Old Airport, Al Sad, West Bay, and Al Dafna neighborhoods in Doha are popular places to live among the city's residents.
The analytics and statistics website Numbeo estimates that the typical monthly rent for a one-bedroom apartment in a central location in the city is somewhere in the neighborhood of QR 5,632.87 (Qatari Riyal).
This is about comparable to $1,547.07 (USD) or £1,250.66 (GBP). A similar-sized apartment located farther outside of the city center costs around QR 3,665.71 (£813.89 or $1,006.79) in total.
It is important to keep in mind that sharing a property in Qatar is against the law unless you have the explicit authorization of the landlord.
If you are given a room to rent in someone's apartment and they are unable to provide you documentation of authorization from the landlord, it would be in your best interest to decline the offer and continue looking for a place to rent elsewhere.
Additionally, it is against the law for couples of the same gender to live together, and it is also against the law for heterosexual couples to cohabitate if they are not married.
Buying Property In Qatar
The Pearl (an artificial island outside the city of Doha), West Bay Lagoon, and Al Khor are just a few of the regions in which non-Doha residents of any country may own freehold property.
Buying a home in one of these regions generally grants foreign buyers permanent residency. The owner's immediate family members are eligible to get resident status as well.
In Qatar, it is common to purchase "off-plan" residences, meaning those that have not yet been built.
These pre-construction homes are acquired straight from the builders. A down payment is often required at the time a contract is signed to purchase real estate.
The remaining balance will be paid in installments during the course of the development's duration. Typically, the final payment is made once the construction is done.
An off-plan house in The Pearl, for instance, typically requires a deposit of 20% of the total price. After the first 25% down payment and subsequent quarterly payments, the remaining 75% of the purchase price of the property is due on closing day.
The first step is to submit a NOC request to the developer and wait for the NOC to be granted. Once the NOC has been obtained, the property may be transferred legally at the Qatar Land Department office.
Manager's cheques, payable to the seller on the day of transfer, are required by the Qatar Land Department as payment in full for the purchase price.
A new title deed will be issued in your name after all the paperwork is finalized. Using a bank to finance your purchase might add an extra step to this procedure.
A transfer fee equal to 0.25 percent of the property's value is required. Additionally (and for a price), authentication paperwork will be needed.
The steps outlined above for locating rental homes also apply to locating investment properties. Search the classified ads in your area, hire a reliable real estate agent, or peruse property websites like Property Finder, Saakin, The Pearl Gates, and Just Property.
Mortgages in Qatar are available to expats, although qualifying might be difficult. HSBC, Doha Bank, and The Commercial Bank of Qatar are just a few of the best banks in Qatar that cater to international clients through providing mortgages.
Some areas of Qatar are more attractive to foreign buyers than others, and this might be a result of preferential banking incentives offered by the Qatari government.
A mortgage for a home in The Pearl, for instance, can come with preferential conditions like lower interest rates than a mortgage for a home elsewhere.
Foreign nationals may get mortgages for up to 80% of the property's worth. The Land Registration Office will also need to be notified of your mortgage.
Keep the following items on hand in case a bank asks for them:
Required documents include: report on property value; proof of income; passport; legal proof of residence.
Moving Your Belongings From Canada To Qatar
Think about if you'd want to (or are capable of) transporting your possessions yourself, or whether you'd rather use an international removals firm.
You should use a shipping company unless you are just taking a few essential items with you, or if your relocation is quite short and can be accomplished entirely by driving.
Obtain estimates from a number of businesses by having representatives pay a visit to your house and assess your needs.
If you're sending your belongings to a faraway nation and they need special care throughout the lengthy voyage, it may be worthwhile to hire the removals company to pack them for you.
Make sure they know to take extra care while packing any valuables or delicate items you may have.
Before accepting a quote, be sure you understand everything that will be included and that the service will fulfill your needs. Does the service, for instance, also include unpacking your furniture and other home items?
How about the process of taking apart and putting together furniture? Does the price cover final delivery and unpacking at your house, or do you have to arrange pick up of the goods if you want to put them into storage in your destination country while you locate accommodation?
Find out when your belongings will most likely arrive, and make sure you have the contact information for any agents who will be handling the move in your new country.
Not having an elevator in your building or finding a parking spot nearby are just two examples of logistical challenges that should be communicated to the removal firm in advance.
If you hire professional movers, they may insist that you purchase their transit insurance to protect your belongings. Regardless, you should insure anything of monetary or emotional worth that might be lost or destroyed during the relocation.
If you want to file a successful insurance claim in the event of property damage or loss during the relocation, you should take the time to carefully create or verify an inventory of your belongings.
Determine whether or if the removal company's given fee includes insurance, or if you must pay extra for this service.
However, if you're planning the relocation on your own, you'll need to research what paperwork is needed and what import fees and taxes are due (and if you qualify for exemption from them) to ensure a smooth transition.
Important travel papers, such as passports and airline tickets, should be packed separately and kept in hand baggage at all times.
Pained by financial indecision? Want to invest with Adam?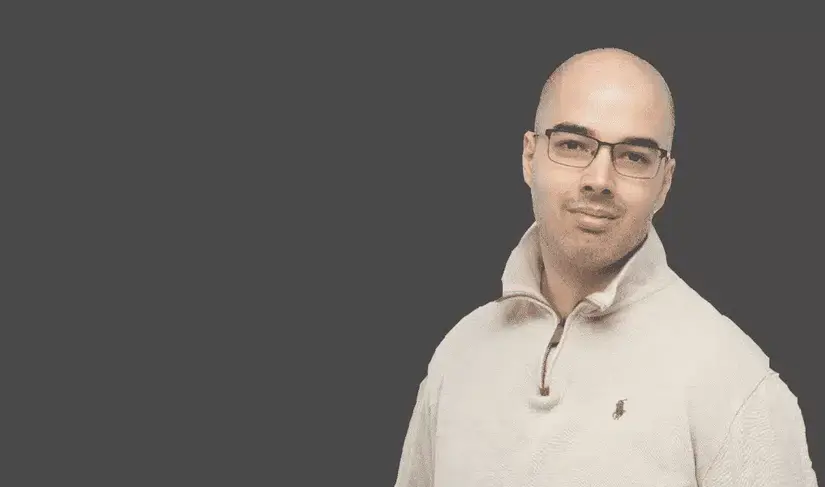 Adam is an internationally recognised author on financial matters, with over 693.5 million answer views on Quora.com, a widely sold book on Amazon, and a contributor on Forbes.