Let's tackle the safest countries in Central America and Caribbean using the rankings from the 2022 Global Peace Index.
The Global Peace Index, produced annually by the non-profit Institute for Economics and Peace, is widely regarded as the most comprehensive and trustworthy analysis of the safest nations throughout the world.
Over 20 factors, including crime, police visibility, rates of murder and robbery, as well as terrorist acts, are included into this score. The index's purpose is to provide a global ranking of countries according to their residents' sense of safety. Based on these and other criteria, researchers provided rankings to the 163 countries that were involved in the study.
Perhaps you wonder, is Central America safe overall? Is the Caribbean safe?
How secure an individual feels in a given country varies widely across these regions. Violence and insecurity are problems in several countries, typically in economically and socially deprived urban centers. However, both Central America and the Caribbean still offer safe spaces for its residents.
If you want to invest as an expat or high-net-worth individual, which is what I specialize in, you can email me (advice@adamfayed.com) or use WhatsApp (+44-7393-450-837).
What makes a country safe?
When assessing risk, several variables are at play. In general, we look at things like crime rates, public safety measures, political stability, infrastructure quality, healthcare delivery, and social harmony.
Knowing how often crimes like murder, assault, and robbery occur is vital. Crime rates in your area may be indicative of its general safety.
Public safety is essential to national defense. The public has a greater sense of security in areas with robust law enforcement, reliable emergency response systems, and obvious security measures.
Another important factor is a country's political stability. Stable administration, few political upheavals, and the rule of law all contribute to a more peaceful and secure community. It's a sign of a government that can be trusted, and it reduces the chances of unrest that may lead to a revolution and put lives at danger.
The infrastructure and urban planning of a country also have an impact on its level of safety. Urban planning that prioritizes security, including well-lit public areas and efficient transportation networks, may improve a country's safety as a whole.
Strong social institutions and high rates of citizen engagement are essential too. The degree of social cohesiveness, public involvement, and communal responsibility for safety in a nation is correlated with its crime rate. It's important to support initiatives like community policing and neighborhood watch organizations that help people feel more connected to and safe in their neighborhoods.
Also, a secure nation is one in which its citizens have ready access to quality healthcare whenever they need it. Access to adequate medical facilities, round-the-clock emergency treatment, and a dependable healthcare infrastructure are beneficial.
What are the safest countries in Central America and the Caribbean?
Costa Rica
Costa Rica, or "Rich Coast," is a beautiful nation in Central America. It is a nature lover's and adventurer's dream due to its rich biodiversity, untouched natural landscapes, and dedication to environmental protection.
Costa Rica's diverse ecosystems include lush rainforests, active volcanoes, lovely beaches, and mangrove swamps. Hiking and exciting eco-adventures may all be enjoyed in the country's many national parks and other protected regions.
Costa Rica is famous for its commitment to sustainability and conservation. A huge percentage of the nation is now classified as protected areas, demonstrating tremendous progress in protecting its natural heritage.
Costa Rica has a lot more to offer than only its beautiful landscapes, however. Locals, also called Ticos, are noted for their welcoming nature and relaxed attitude.
Cities and villages around the country are full of character, with San José, the capital, boasting ancient buildings, museums, and bustling marketplaces. The country also celebrates its cultural heritage through traditional music, dance, and cuisine, offering a taste of authentic Central American flavors.
Updates
While Costa Rica ranks first in our list of safest countries in Central America and Caribbean, the country's long-enjoyed peace has now been hijacked by elevated number of crimes.
There were a record 12.6 homicides per 100,000 people in Costa Rica by the end of 2022, as per a Reuters report that cited judicial research institution OIJ. The group also pegged murders in the first 100 days of 2023 to be 41% higher than they were during the same time in 2022.
Officials have pointed to decades of worsening socioeconomic circumstances, pressure from international drug trafficking gangs, a lack of resources for law enforcement, and ineffective courts as causes of the rising crime rates, Reuters said.
President Rodrigo Chaves vowed in April to address the rising murder rate in Costa Rica. Chaves intends to address these problems by strengthening the government and the police. He suggests reducing gun availability and boosting government monitoring to fight organized crime. The president also wants to increase the number of police force in an attempt to reduce crime and make the nation safer.
There has been no prior history of terrorism in Costa Rica, yet such acts cannot be completely ruled out. In June and July of 2019, bombs were detonated in front of the San Jose Parliament Building and a local TV station.
Panama
The history of Panama is deep and storied, and the country's natural beauty is unparalleled. The nation is a fascinating mix of modern cities, tropical jungles, beautiful beaches, and rich cultural traditions.
Among the world's greatest engineering feats is the Panama Canal. It's a major thoroughfare for international commerce since it links the Atlantic and Pacific oceans. Visitors may enjoy this amazing work of human ingenuity in a number of ways, including seeing the spectacular locks in operation, touring the Canal Museum, and taking a boat trip.
Panama City is the nation's capital and biggest city. It's a thriving metropolis with a beautiful skyline and an interesting mix of contemporary and colonial buildings. The renovated houses, cobblestone lanes, and active cultural scene of Casco Viejo make it a must-see for anybody visiting Panama City. The city is also home to a wide variety of restaurants serving cuisines from across the world plus an energetic nightlife backdrop.
Panama is home to numerous impressive natural attractions outside of the city. The nation is a delight for outdoor enthusiasts, with various landscapes, from the rainforests of the Darien Gap to the gorgeous San Blas Islands and the white sand beaches of Bocas del Toro.
Updates
Tourist hotspots in Panama have been linked to reports of sexual assault and other personal abuses. However, involvement of foreign visitors in violent crimes is uncommon, especially those involving firearms.
Like the rest of the city, San Miguelito, El Chorillo, and Juan Diaz are not immune to street crime, although they are known to have higher rates of it than other neighborhoods. Most of these violent incidents occur between members of competing drug gangs. Targeted gang killings have been reported around the city, even in tourist hotspots.
Dangerous situations often arise in the vicinity of the Colombian border. Colombia's political and criminal conflict has the potential to spread into Panama. A peace deal was struck between the Colombian government and the Revolutionary Armed Forces in 2016. However, guerrillas and other armed organizations in Colombia continue to pose a danger. There have been cases of abduction and murder involving both foreigners and Panamanian locals here.
Be cautious while venturing into uncharted territory, and never go out at night into unlit, isolated locations.
There's no recent history of terrorism in Panama. You can still be safe in the country if you exercise caution and use common sense.
Dominican Republic
The country's stunning coastline has white-sand beaches, turquoise oceans, and palm-fringed coasts. Punta Cana, Puerto Plata, and La Romana attract international travelers seeking sun, leisure, and water activities.
Dominican Republic natural sceneries go beyond its beaches. The Dominican Alps, home to the Caribbean's tallest summit, Pico Duarte, provide trekking and biodiversity exploration.
The indigenous Tano people of the Dominican Republic, the Spanish colonial period, and African diaspora all contributed to the country's diverse and vibrant cultural legacy. The music, dancing, and food all reflect this eclectic mix of influences.
Luxury all-inclusive resorts in the Dominican Republic provide world-class golf courses, services, and activities.
Updates
The Dominican Republic is pleasant and most trips are trouble-free. However, opportunistic crime like bag stealing and pick-pocketing and violent crime are prevalent.
Motorcycle thieves take bags and goods from pedestrians and even reach through vehicle windows during red lights to steal.
In big cities, violent crime and armed robbery against foreigners occur. In Santo Domingo, there have been many incidences of foreigners being robbed at gunpoint or with knives while out and about in residential areas.
However, Punta Cana's many resorts are safe. Tourism Police also patrol this area of the Dominican Republic. Many resort locations have a 911 system and other security precautions, but it's still vital to be cautious in cities.
The country has no recent history of terrorism.
Jamaica
Jamaica's stunning scenery, vibrant culture, and contagious reggae music have enchanted many.
Reggae, popularized by the late great Bob Marley, pumps blood through the country with its chill beats and calls for love and equality. In addition to experiencing the local music culture, tourists may also visit reggae-themed sights and events like Reggae Sumfest.
There are several beautiful beaches along the coast of this nation. Some of the most well-known include Seven Mile Beach in Negril and Doctor's Cave Beach in Montego The palm-lined beaches are ideal for sunbathing and long walks, while the clear waters are great for swimming, snorkeling, and other water activities.
There is a wonderful mingling of African, European, and Asian tastes in Jamaican cooking. There is a wide variety of delicious food to try on the island, from jerk chicken to ackee and saltfish to spicy curries. Jamaica's local markets are great places to taste exotic fruits and soak in the island's lively culture.
In addition to its natural and cultural attractions, Jamaica is renowned for its warm and friendly people. Tourists may quickly feel at home and fully immersed in local culture thanks to the friendly residents who greet them with open arms, sharing their rich traditions, tales, and laughing.
Updates
Certain parts of Kingston and Montego Bay, in particular, have very high crime rates. Even while gang violence and shootings are more widespread in inner city neighborhoods, there have been recent events outside of these areas where the chance of being a collateral victim does exist.
Robbery is the primary reason for assaults against visitors. Though there are police on the move and security at most hotels and resorts is high, you should still take precautions. The same applies whether you're staying with loved ones.
There are places you can go and places you can't for obvious reasons. Jamaica continues to draw in millions of tourists every year, despite certain risks.
Trinidad and Tobago
The twin island country of Trinidad and Tobago in the southern Caribbean is an enticing tourist destination because of its rich culture, varied topography, and exciting celebrations. These two islands have a unique combination of classic Caribbean allure, stunning scenery, and a diverse cultural history.
Port of Spain, the capital of Trinidad, is a lively metropolis. The city is noted for its vibrant markets, busy streets, and beautiful colonial buildings. The Queen's Park Savannah, a vast park in Port of Spain, holds several events and is the site of the country's annual carnival, a lavish festival of music and costumes.
Tobago, a more tranquil and smaller island, has beautiful beaches, verdant woods, and quaint fishing towns, making it an ideal vacation spot. Pigeon Point is a popular spot for beach lovers. Those interested in scuba diving and seeing beautiful coral reefs won't want to miss the neighboring Buccoo Reef marine park.
During carnival time, both residents and tourists join in a colorful celebration of song, dancing, and food to the sounds of soca, calypso, and steelpan.
Updates
In 2022, there were more than 400 homicides reported in Trinidad and Tobago, following a trend of rising murder rates, as per InSight Crime.
The surge in murder rate in the country is being blamed on bloody struggles among gangs over control of many illicit economies, the report said.
In response to this deteriorating situation, the government has implemented anti-gang programs such as Project GRACE (Gang Reduction and Community Project).
The project's goal is to increase public confidence in law enforcement by bolstering its "community-based policing initiatives."
Project GRACE debuted in May 2022.
Cuba
Cuba's natural beauty is showcased throughout the island. Visitors from all over the globe go to the white sand beaches and pure blue seas of Varadero, Cayo Coco, and Cayo Largo del Sur in Cuba. In the lush Viales Valley, one can see the agricultural history of the nation in its tobacco fields, its traditional rural life, and its stunning mogotes.
Cuban music, especially Son, salsa, and Afro-Cuban rhythms, is celebrated globally. There are places to hear live music all around the nation, from bustling nightclubs to spontaneous street performances. Locals and tourists alike get into the rhythmic spirit thanks to the music and the enticing rhythms and passionate dancing motions.
Besides music, Cuba has a thriving cultural scene. The island has a long history of literary greats, booming art galleries displaying both modern and historical works, and active performing arts venues. Some of Cuba's many fascinating museums include Havana's National Museum of Fine Arts and Santiago de Cuba's Casa de la Trova.
Cuba's distinctive character has been forged by its turbulent political past. Havana's Plaza de la Revolución teach visitors about Cuba's revolutionary past. Revolutionists Che Guevara and Fidel Castro continue to influence many.
Updates
It's not only Havana that has problems with car-related crime and robberies; Santiago de Cuba and other cities in Cuba have them, too. Avoid walking around at night in the heart of Havana. Instead of walking the few blocks to your location, take a cab. Puncture assaults on rental automobiles have been used as a weapon against tourists from other countries.
Puncturing the tyres of rental automobiles is a common method of assault against tourists, who have been targeted in the past.
Avoid carrying valuables on public transportation, at popular tourist destinations, or in nightclubs in Old Havana. As a one-party state, The Communist Party of Cuba controls the whole country. The population is tightly monitored, and law enforcement is robust. The country also has no recent terrorism history.
Guatemala
The Mayan ruins of Guatemala, especially the one at Tikal, are the beating heart of the country's long-lost culture. Exploring Tikal's massive pyramids, elaborate stone sculptures, and expansive plazas is like traveling back in time to the height of the Mayan civilisation.
In Guatemala, the indigenous culture is highly valued and respected. Cultural traditions from many different Mayan groups are on display in the bright traditional clothing, lively marketplaces, and busy village life.
The famed market in Chichicastenango is open to the public every Thursday and Sunday, and it is a visual and gastronomic feast for tourists.
Updates
The reality of crime and violence in Guatemala is unfortunate. Most of this violence, however, occurs in specific neighborhoods inside bigger cities.
Tourist locations are prone to minor crime like pick-pocketing and theft, but simple measures like avoiding carrying valuables and being vigilant may help.
While robberies and assaults are less common, they still happen. At night, and especially in isolated regions, tourists should be particularly cautious.
El Salvador
Inviting surf villages and beaches dot the Pacific coast, drawing visitors from all over the globe. El Tunco, La Libertad, and El Zonte are just a few of the many well-known beaches where visitors may swim, surf, and unwind. El Salvador is a surfer's paradise because to its steady waves and warm seas.
The capital city of San Salvador is a fascinating mix of historic structures, contemporary skyscrapers, and lively bazaars. You shouldn't leave El Salvador without trying the Pupusas, a classic delicacy consisting of thick maize tortillas stuffed with different toppings.
There are a lot of different ecosystems to explore in El Salvador. The nation is home to a wide variety of natural attractions, from the Montecristo Cloud Forest to the wildlife-filled mangrove forests of the Jiquilisco Bay Biosphere Reserve.
Updates
Although progress has been achieved, both minor and major hazards associated with petty and violent crime persist in El Salvador, which had one of the worst crime rates in Latin America not too long ago.
After a dramatic increase in homicides in March 2022, the government declared a State of Emergency. Monthly extensions keep it in effect. While murders have decreased dramatically, fears persist that gangs may reassemble. Extra authority is granted to law enforcement during a state of emergency.
Safest Countries in Central America and Caribbean: Final Thoughts
The available Global Peace Index report did already mention that "peacefulness slightly deteriorated" in these regions in the last year. This is because peace and safety may change dramatically. Even regions that had been relatively peaceful and stable for many years are now struggling with concerns related to elevated crime.
The Global Peace Index gives useful data on the safety levels of various countries, despite the fact that it cannot catch every real-time incident.
Do note that security measures might vary greatly even across regions within a country. Each person's perspective of safety is shaped by their own set of experiences, cultural background, and requirements.
Some people would argue that some of the countries on our list are fairly risky to visit. Let's simply say they would fall into that category if we put them side by side nations in Europe. After all, according to the GPI, Europe has maintained its position as the safest zone.
Keep in mind, too, that the rankings don't necessarily line up with other, more timely indicators like major movements in the political and social atmosphere.
Of course, certain places are safer than others. Just always use extreme caution, regardless of the destination you have in mind.
Pained by financial indecision? Want to invest with Adam?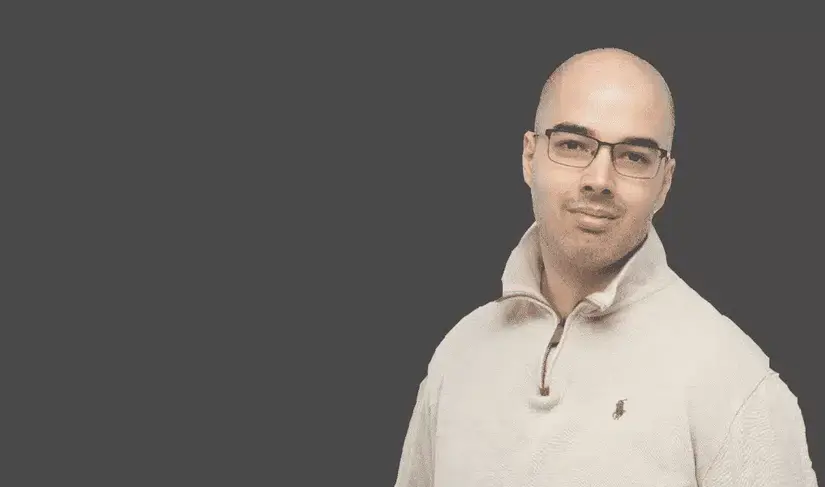 Adam is an internationally recognised author on financial matters, with over 669.2 million answer views on Quora.com, a widely sold book on Amazon, and a contributor on Forbes.