Here we'll discuss the safest countries in Latin America according to the 2022 Global Peace Index that's currently available.
The topic of safety is multifaceted and can be sensitive to discuss due to its intricacies. Is Latin America safe overall? The question represents both a challenge and a key concern on the political landscape.
If you want to invest as an expat or high-net-worth individual, which is what I specialize in, you can email me (advice@adamfayed.com) or use WhatsApp (+44-7393-450-837).
How can you say a country is safer?
There are different factors to consider to determine safety. In general, such is assessed based on certain criteria like crime rates, measures to ensure public protection, stability of politics, infrastructure, healthcare quality, and social cohesion.
Understanding how often violent crimes like homicide, assault, and robbery occur is critical. Your community's safety may be shown through crime statistics.
Protecting the public is crucial to national security. Strong law enforcement, dependable emergency response systems, and evident security measures make citizens feel safer.
The political stability of a nation is also crucial. The rule of law, limited political turmoil, and stable government all contribute to a safer society. It's a good indicator of a stable government and lowers the risk of social discontent and revolution, both of which threaten public security.
A nation's security is also affected by its infrastructure and urban design. Proper urban design that places a premium on safety, as well as well-lit public spaces and efficient transit networks, may contribute to a nation's overall security.
A secure nation must have strong social institutions and widespread civic participation. Countries with high levels of social cohesiveness, citizen participation, and a shared responsibility for security are more likely to have low crime rates. Efforts like community policing and neighborhood watch programs, as well as the encouragement of social activities that promote a feeling of togetherness and safety, fall under this category.
A secure nation must have high-quality healthcare systems and easy access to medical treatment for its citizens. The health and safety of a people may be improved by providing enough healthcare facilities, 24/7 emergency medical treatment, and a solid healthcare infrastructure.
There are main factors in which this list, in particular, is based on:
The frequency, length, severity, and influence on adjacent nations of internal and foreign wars
Political stability, refugee problems, terrorism, violent crimes, murder rates, imprisonment rates, and law enforcement effectiveness
Military budget, size of armed forces, weapons import and export, nuclear capabilities, UN peacekeeping deployments, and small arms availability
What are the safest countries in Latin America?
Costa Rica
Costa Rica is the safest country in Latin America that's noted for its biodiversity, beauty, and environmental protection. The country is safer than its Central American neighbors, as the government prioritizes security for inhabitants and visitors.
Costa Rica has a stable, rising economy. Tourism, agriculture, industry, and services have sustained economic development. Human progress is high and the middle class is robust. Foreign direct investment has also helped Costa Rica's economy.
Costa Rica has spent much in education and healthcare, resulting in a well-educated workforce and a high level of life. The nation promotes eco-tourism and renewable energy to promote sustainable development.
Costa Rica's police force is the Fuerza Publica. They maintain order, fight crime, and protect the people. The cops are professional and diligent. They collaborate with law enforcement to prevent and investigate crime.
In the News
According to news reports last April, President Rodrigo Chaves pledged to take action against the growing murder rate in Costa Rica. Numerous drug-related killings contributed to a record number of murders in the country in 2022. The local drug market has expanded, and the nation has gone from being only a transit point for drug trafficking to being a major center for exports to the US and Europe.
Chaves plans to solve these issues by enhancing the country's legal framework and police forces. In order to combat organized crime, he proposes limiting access to firearms and increasing government surveillance capabilities. In addition, the president plans to increase police visibility in an effort to make the country safer for its citizens.
To that end, Chaves proposes reorganizing the national police force and staffing it with 700 more policemen.
Uruguay
Uruguay is the safest country in South America and is the second-safest in Latin America. There's a digital nomad visa in there now too and without minimum income requirement.
Uruguay is well-known for its enviable level of political stability, social advancement, and standard of living. One of the safest nations in Latin America, it has received several accolades for its low crime rate and high level of security.
The crime rate in the nation is low, and the National Police of Uruguay is usually seen as competent and trustworthy. The government has taken several steps to guarantee citizen safety, with an emphasis on neighborhood patrols.
Uruguay's economy has shown consistent development throughout the years. Its economy is advanced and varied. High levels of economic freedom and the resulting influx of foreign investment are hallmarks of this nation.
Uruguay is also well-known for its forward-thinking social policies and dedication to areas like healthcare, education, and welfare. It boasts a high percentage of literacy and offers free healthcare to all residents.
Punta del Este and Cabo Polonio, as well as the rest of Uruguay's magnificent coastline, are well-known tourist destinations. Charming towns like Montevideo and Colonia del Sacramento are also located in this South American country. The nation has a lot to offer in the way of culture and the arts, and its people are kind and outgoing.
In the News
Paso Severino, the primary reservoir serving Montevedio city, is facing a critical situation due to a historic drought, according to a recent Reuters report.
The area is struggling with the aftermath of a year of little rainfall and high temperatures, with just enough water to last for 10 days. The drought has not only impacted Uruguay but also neighboring Argentina, a major grain producer, resulting in significant agricultural losses.
A lack of water or water of low quality is a problem for thousands of homes. The scarcity of water poses significant challenges to daily life and various sectors that rely on an adequate water supply.
Chile
South America's Chile is noted for its political stability, robust economy, and natural beauty. It's one of the safest nations in Latin America.
Agriculture, mining, industry, services, and tourism drive Chile's diverse economy. Foreign investors are drawn to its economic stability and business-friendly climate.
Chile's natural beauty includes the Andes Mountains, deserts, lakes, fjords, and a lengthy Pacific Ocean coastline. Outdoor enthusiasts like hiking, skiing, surfing, and discovering unique ecosystems there.
Chile's history and artistic backdrop are well-known. Santiago, its capital, has museums, art galleries, theaters, and a vibrant gastronomic scene.
The Carabineros de Chile (Chilean Police) preserve law and order, deter crime, and ensure public safety. With a nationwide presence, the police are trusted and competent. Chile's low crime rate makes it a safe place.
In the News
Albeit being dubbed as one of the safest Latin American countries, there's actually an uptick of crime in Chile.
According to Al Jazeera, legislators moved quickly to enact new laws to provide more safeguards for the police in reaction to the recent spike in murders. To combat escalating violence, the government has raised security spending by $1.5 billion and implemented additional drug and organized crime laws.
Human rights groups have questioned one of the new provisions for allowing police to use force in certain circumstances, according to the report. Critics say this might increase the likelihood of police misuse, putting more people in danger. It's been called the "quick trigger" legislation for obvious reasons.
An investigation group called InSight Crime claims that killings in Chile rose by almost 32% in 2022, making that year one of the worst in the country's history. Chile's murder rate of 4.6 per 100,000 remains lower than the US', notwithstanding this troubling trend.
Panama
Panama is a Central American nation with a strong economy, beautiful scenery, and strategic position. Expats may enjoy its many attractions and safety features.
Panama's National Police enforces law and order, prevents crime, and protects inhabitants and tourists. Professional police officers keep the public safe. To ensure people and tourists' safety, Panama has strengthened its security, especially in tourist regions.
Panama's economy has expanded rapidly. It has a strong banking and financial sector, a well-developed logistics and shipping industry, and a growing services sector. The country's economy relies on the Panama Canal, a key commerce route. Panama City, the capital, attracts foreign enterprises and investors as a regional economic and financial center.
Another appeal for travelers is the country's natural beauty. Panama has magnificent beaches, lush jungles, and rich fauna. Bocas del Toro, the San Blas Islands, and Boquete are ecotourism and outdoor recreation hotspots.
Panama is a stable democracy with a lengthy history. It has invested in infrastructure, including modern transit networks and dependable utilities, improving the country's quality of life.
In the News
Panama is facing issues due to the lack of rain. According to a report, the Panama Canal Authority has responded to the dramatic drop in rainfall by introducing two preliminary restrictions. Lake Gatun, in the canal's center, has seen its water level drop, and experts worry it might become dangerously low by July.
Furthermore, El Niño is expected to arrive soon, which will only make matters worse. These factors add to the growing anxiety over the region's dry spell this year.
Argentina
Argentina is recognized for its varied landscapes, rich cultural legacy, and passionate people. The country has numerous attractions, but safety is crucial.
The Argentine Federal Police (Policía Federal Argentina) maintains order, fights crime, and protects the public. Crime rates vary by area and city. In busy or unfamiliar regions, be cautious and aware of your surroundings, even in areas with a visible police presence, such as renowned tourist spots.
Argentina has experienced inflation and currency swings. Buenos Aires, the capital, attracts enterprises and offers several prospects.
The beautiful Andes Mountains, Pampas plains, and Iguazu Falls are in this country. It is also known for its tango music and dance culture and love of soccer. Architecture, art, literature, and cuisine represent the nation's culture.
In the News
While Argentina is deemed a safe country in the region, security is becoming a hot topic on top of economic woes mainly due to inflation that went over 100% in March 2023, as per recent reports.
Rosario City is beset with crime, and presidential candidate Patricia Bullrich has made it clear that she intends to utilize the military to assist solve the problem.
Argentina is hardly the only formerly secure nation in the area experiencing increased security concerns.
Paraguay
Paraguay is a landlocked South American nation. Its natural beauty, cultural legacy, and developing economy are unique. Paraguay also has a good safety record.
The National Police force works to keep the public safe, but it's still a good idea to be aware of your surroundings and take basic safety precautions, especially in busy or unfamiliar settings.
Recent economic expansion in Paraguay has been driven by agriculture, industry, services, and trade. Soybeans, meat, and cereals are its main exports. Asunción, the capital, is the country's economic and administrative center.
From the Gran Chaco's verdant wetlands to the eastern region's beautiful waterfalls and national parks, Paraguay has a variety of natural attractions. Another attraction is the Itaipu Dam, one of the world's biggest hydroelectric power facility.
Paraguay's culture is shaped by its indigenous Guarani origins and Spanish colonial history. Traditional Paraguayan music, dancing, and crafts are important. Colonial villages, historical landmarks, and traditional food await visitors.
In the News
Protests broke out following the results of the recent Presidential elections in Paraguay, with certain groups questioning the turnout.
However, the Organization of American States or OAS along with local authorities backed the legitimacy of the election results. The OAS is an international democratic and human rights watchdog organization for the Americas.
Ecuador
Ecuador, on South America's west coast, has a varied geography, culture, and history. Like any place, Ecuador asks guests to be careful and take measures.
While attempts are made to create a secure atmosphere, it is necessary to stay attentive, particularly in busy locations or tourist destinations, and adopt basic safety steps such securing personal possessions.
Petroleum, agriculture, industry, tourism, and services make up Ecuador's economy. The nation's natural resources include oil and bananas, flowers, and cocoa. Economic hubs are Quito and Guayaquil.
The Galapagos Islands, Amazon rainforest, Andes Mountains, and charming colonial villages are among Ecuador's natural wonders. The Galapagos Islands, in particular, are a UNESCO World Heritage site and home to rare biological species.
Indigenous and Spanish colonial traditions shaped Ecuador's culture.
In the News
In light of recent scandals and suspicions of corruption, President Guillermo Lasso has used a constitutional prerogative to dissolve the government, CNN reported. By declaring "muerte cruzada," the incumbent president may rule by executive order until fresh elections can choose a new chief executive and legislature. The said move could lead to protests, further complicating an already precarious security situation in the nation.
With a significant increase in organized crime and violence, Ecuador, formerly recognized for its serene atmosphere, has seen a fall in Lasso's support rating.
Bolivia
Bolivia has substantial natural gas reserves and is well recognized as one of the leading global silver producer. The government has developed a number of measures to promote economic growth.
Since Bolivia is a presidential republic, the president has great power. Progressive social and economic initiatives have shaped the nation's political climate in recent years. Civil upheaval and petty crimes like theft and robbery occur on occasion, but the government is making strides to improve crime prevention and law enforcement. Bolivian society remains politically split though.
Travelers interested in experiencing Bolivian culture and food should make a stop in the historical city of Sucre and the bustling marketplaces of La Paz.
In the News
After a spate of claims in recent weeks sparked demonstrations and a judicial probe, authorities of Bolivia's Roman Catholic Church stated that the organization had turned a blind eye to sexual abuse in Church-run schools, Reuters reported.
The charges began when the journal of a deceased Jesuit priest was published in the Spanish newspaper El Pais in April. The diary detailed the priest's serial sexual assault of students at the Bolivian institutions he oversaw. It said that the abuse was known about by Church officials but that nothing was done to stop it.
The Church said they are now taking measures.
Dominican Republic
Dominican Republic beaches and historical sites are famous throughout the Caribbean. The nation has a booming tourist business thanks to its abundance of natural attractions and exciting urban centers. The government has poured resources into the tourist and infrastructure sectors in order to boost the economy.
The Dominican Republic's government is a presidential republic within a democratic framework. The political climate is stable, and democratic elections have resulted in peaceful changes of government. The government's efforts have been concentrated on enacting measures that would solidify economic expansion, strengthen infrastructure, and advance social progress.
The country has several exciting destinations for vacationers. The beautiful white sand beaches and high-end resorts in Punta Cana make it a top vacation spot. The capital Santo Domingo is the location of the first European colony in the Americas. It is filled with historical landmarks including the Colonial Zone, which is on the list of UNESCO World Heritage Sites. El Limón waterfall and Los Haitises national park are only two examples of the country's stunning natural scenery.
In the News
According to the Miami Herald, Santa Domingo contains various dangerous neighborhoods, including Arroyo Hondo, Cristo Ray, Gazcue, Naco, and Villa Argrola. On the other hand, staying at any of Punta Cana's numerous resorts is a safe bet. The Tourism Police have a considerable presence in this area of the Dominican Republic as well.
In February, the US Department of State has advised visitors to take additional precautions in the country due to the presence of violent crime. This includes armed robberies, sexual assaults, and murder.
While many resort areas have implemented safety measures such as a 911 system, a dedicated tourist police force, and various resources to enhance security, it is still important to exercise caution when venturing into cities. By remaining vigilant and taking necessary safety measures, tourists can enjoy their visit to the Dominican Republic while minimizing potential risks.
Cuba
Economically, Cuba has a socialist system with a state-controlled economy. Healthcare, education, and transportation are heavily regulated by the state. Recent economic changes aim to attract international investment and tourists.
Politically, Cuba operates under a communist system with a single-party government. The country has a rich political history and has been the subject of international attention. Relations with other nations, especially the US, have had a considerable influence on Cuba's political environment.
It's worth noting that Cuba's political structure and foreign relations provide a special set of difficulties and limitations.
Cuba offers numerous tourist attractions, including the vibrant capital city of Havana, with its colorful architecture, vintage cars, and lively music scene. The country is also known for beautiful beaches like Varadero and Cayo Coco, which attract tourists seeking sun, sand, and relaxation. Additionally, Cuba has UNESCO World Heritage sites like Old Havana and Trinidad, showcasing the country's colonial past.
Cuba is also celebrated for its music, dance, and art scenes. The country has given birth to various musical genres, including salsa, rumba, and son, which are celebrated and enjoyed by both locals and visitors. Foodies love Cuban cuisine, which combines Spanish, African, and Caribbean flavors.
In the News
Cuba has unveiled a set of reforms aimed at making life easier for Cubans overseas. According to Reuters, the country's Foreign Ministry is increasing the validity of passports for Cubans over 16 years old to 10 years from 6. Passport renewal fees would also be cut by more than half if they were able to do it from a location outside of Cuba.
It was also modified so that Cubans no longer had to pay a fee every two years — before their passports even expired — to keep their active status. The new regulations are meant to make passport renewal cheaper and more convenient for Cuban citizens.
The report also said that over 300,000 Cubans arrived at the US border in 2022, citing statistics from the US Customs and Border Protection. The country's economy was in the throes of a crisis of unparalleled proportions at the time of this enormous exodus.
The new regulations are expected to be effective July 1.
Final Thoughts on the Safest Countries in Latin America
While the Global Peace Index provides valuable insights into the safety levels of different countries, it cannot capture every real-time occurrence. Peace and safety can drastically change. Even territories that were used to years of tranquility and stability now have issues of rising crime.
Always be vigilant no matter where you're headed. There are places that can be generally safer, but it is important to acknowledge that there is no location that can be considered completely devoid of risks.
Pained by financial indecision? Want to invest with Adam?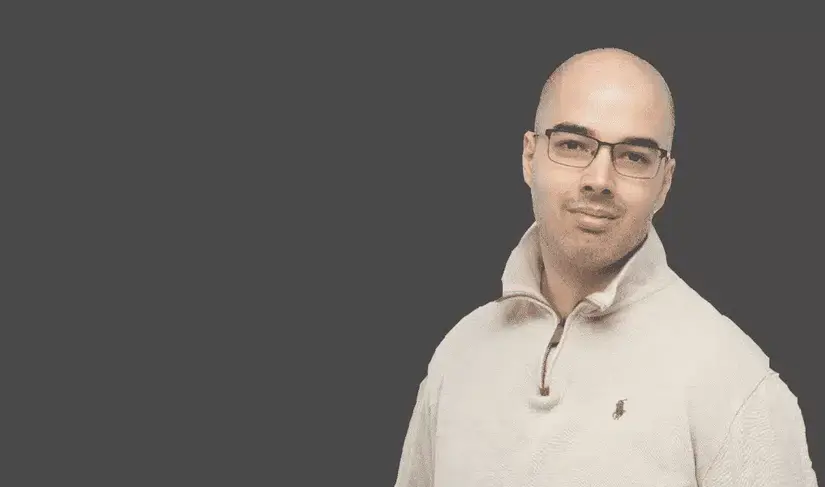 Adam is an internationally recognised author on financial matters, with over 669.2 million answer views on Quora.com, a widely sold book on Amazon, and a contributor on Forbes.