(This article was last updated on April 18, 2023.)
In this article, we will review SentBe, a money transfer business. But before we do, let us first establish the importance of such service and how it has changed the global market.
Nothing written here should be considered as legal, financial, tax or any other kind of advice.
If you want to invest as an expat or high-net-worth individual, which is what I specialize in, you can email me (advice@adamfayed.com) or use WhatsApp (+44-7393-450-837).
The Internet and Money Transfer
Hasn't the Internet made life more manageable? Now the Internet allows us to access knowledge, entertainment, sports and more. But now we can even use the Internet to promote our business, shop online, and connect with others around the world.
The Internet has also passed a revolution and the ways we control our banking and pay our bills. Today, you can send money from South Korea from your phone just by connecting to the Internet and using a mobile app.
In the modern world, the need for money transfers has grown: it can be a gift, help to relatives, or payment for goods and services. At the same time, transfers across the state border are also possible.
Now it is important to find a transfer system that would allow you to send funds to the desired country, in a specific currency. At the same time, it has to be fast, reliable and user-friendly.
There are ways to transfer money that could meet all of the above requirements. For the purpose of this, we will talk about one of the services called SentBe. But first, let's see what benefits and drawbacks you will have using online money transferring companies before we talk about the company.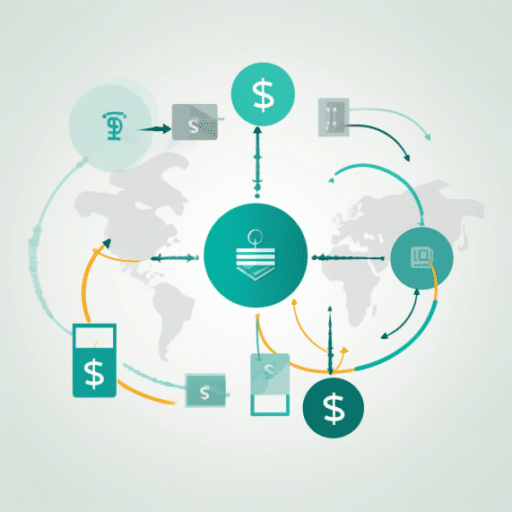 What are the advantages of online money transfer systems?
Quick money transfers
Money transfer systems usually work with individuals. Transfers through the systems are distinguished by the convenience of processing, and most importantly, by the speed. The online transfer is so fast that the money can be received by the recipient almost instantly.
Have you ever had an emergency at home and needed to transfer money at 2 AM? Well, with online transfer, you can transfer money any time of the day or night, no matter where you are. All you need to do is have your mobile phone and cash in your account in order to make the transfer.
If you were to make a bank transfer, it is important for agencies like Western Union to be open, but with online transfers this is never a problem. Moreover, the recipient will quickly receive money for whatever they need it for.
Accessibility and ease
Among the undoubted advantages of money transfer systems is a large selection of methods for sending and receiving transfers, so they can easily be accessed by consumers.
If you are used to using brick and mortar transportation services, you know how time-consuming this process can be. You need to drive up to the location, start the transfer process, wait for it to complete, and then return home. Depending on how far you get to work and how long the transfer takes, you spend at least an hour transferring money.
With online money transfers, you won't have to leave your home to send money anywhere in the world. You just need access to Wi-Fi or the Internet, as well as a computer, laptop or mobile phone. This level of convenience is not offered by brick and mortar handling services.
Another advantage of such systems is the ability to send cash or make an online transfer with payment for the recipient to be given in cash or credited to his or her account abroad – provided, of course, that such a service is available. In the last years, money transferring systems have become more and more connected to the Internet.
You can send a transfer today from any gadget connected to the Internet, on the system's website or in a mobile application, if available. These options are convenient for both the sender and the recipient.
It is also worth noting that when using money transfer systems, the amount of payment can be found out immediately – online or from the employee who makes the transfer. In addition, when using money transfer systems, a minimum amount of information is required.
To process a transfer with cash payment in some systems, you only need the name of the recipient and the name of the country of destination of the transfer. When crediting to an account, as a rule, the bank details of the recipient are also required.
Lower costs
Wouldn't you like to pay less to get your job done? When transferring money from bank to bank or through an agency such as Western Union, you will have to pay a little more than when transferring money over the Internet.
Note that in the same money transfer system, the transaction fee may, among other things, depend on the amount as well as the method of sending and receiving the transfer. For instance, transferring money online is usually not only suitable but also profitable. When choosing an operator, compare prices for different services.
Safety
Online money transfers have become not only more convenient, but also safer. When transferring money over the Internet, you don't have to worry about someone running away with your hard earned money. If there is ever a problem with the money transfer, the company will inform you and refund all your money back, so that you never have to face any problems.
Sustainable
As the world becomes more aware of the dangers of deforestation to create more paper, many countries in the West are working to go online for all their needs to dramatically reduce the amount of paper needed.
When you transfer money online, you do not need to sign any documents and receive paper receipts. All transactions are stored in an archive which contains the history of all transfers made by you, and all receipts and confirmations of transfers remain online; hence, paper is not wasted. It's a great way to support sustainable movement.
What are the disadvantages of online money transfer services?
Transfer limits
The most significant drawback of online transfer systems is possible restrictions on the amount of the transfer, both for a one-time sending of funds and for the total transfer within a month. The maximum amount you can send in US dollars will depend on where the recipient is located.
For Western Union for instance, you can only send up to 19,000 USD if you're sending to someone in the Philippines unless you sign up to the WU Online FX Service to get a higher limit.

Meanwhile, if you're transferring money to someone in Argentina, you can send up to 50,000 USD. Otherwise, you'll have to register to the FX service.

Korean Banking: What can it offer you?
Korean banking is much less suitable for many Western people who are used to another system. Why should it be so difficult to send mom money as a gift? Or pay back student loans? Or take care of an emergency?
In other countries, applications such as Wise (formerly TransferWise) or Western Union are widely used to transfer money abroad. There is a Korean fintech startup app called Sentbe that is similar to these apps and was created for Korean expats.
SentBe Background
What is Sentbe?
SentBe is a money transfer service rolled out in 2016 that works just like a money transfer account at any Korean bank. It works like this: you have both a regular checking account and a remittance account with a Korean bank.
If you want to send money to your account in your country, you need to transfer money from your current Korean account to your money transfer account. The money you transfer to your account goes home. There is no cancellation for this, so be careful!
So, what does SentBe have to do with it? Well, when you use a remittance account provided by Korean banks, you get several fees: transfer fee, receive fee, send fee, and (of course) currency exchange rate. With SentBe, the only commission you are charged is the transfer fee. You can also send to multiple bank accounts if they are in the countries they do business with.
SentBe has revolutionized abroad money transfer services with low fees, fast transfer speeds and an easy user interface to create perfect financial services for clients.
SENTBE has built a global network with partners such as Moneygram, Ripple and Samsung Pay. It is the only South Korean company to have acquired a Singaporean major payment institution license in addition to its Korean e-financial business license, another specialized foreign exchange license, and overseas small money transfer license.
SentBe, which is the brand name known among customers, operates under the legally registered company named SentBe Inc., which was founded in 2015.
What countries can I send money to and from?
You can send from South Korea, Singapore and Indonesia to more than 50 countries across the world.
Recipient countries include the following: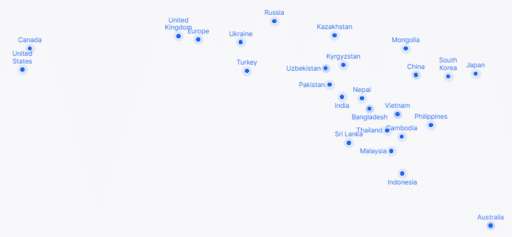 Are there money transfer restrictions?
If you are a South Korean national and it is your first time to transfer funds through SentBe, you are only allowed one transfer per day for one week. Such transaction will be capped at 3 million won.
After successful transfers over the one-week period, you will be permitted to execute unlimited transfers worth up to 5,000 USD per transaction. There still is a cap per year though at 50,000 USD.
If you signed up for a SentBe account on January 2022 and later, your transfers to the Philippines in particular will be limited to 6 million won per day.
If you are trying to send huge amounts of money, you might want to look at traditional money transfer services. Those with lighter pockets can send money on a regular basis or just for special occasions through SentBe.
How to send money through SentBe
If you have already set up mobile banking services with a Korean bank:
Download the app
Enter your phone number, take a photo of a valid ID (foreigner's registration card, Korean driver's license or passport) and enter your bank account number in Korea.
Sentbe will send 1 Korean won to your bank account with a 4-digit verification code and after enter that code in the mentioned poll.
For those using Korean banking programs to transfer money overseas, it may sometimes be necessary to create separate accounts and sign up for special services, which can take 30-60 minutes at the bank.
After requesting an in-app transfer and sending money from your Korean account (via online banking, ATM transfer, or Sentbe's automatic withdrawal feature) in Sentbe, the transaction takes one business day.
Is SentBe safe?
If you are concerned about security, rest assured that Sentbe is licensed by the Korean government and registered with the Ministry of Strategy and Finance.
Since the launch of the service there were no accidents out of the remittances abroad. Even in the event of an accident, SentBe is insured up to 6.5 billion won. In addition, the firm holds security checks regularly based on the standards set by the Korea Financial Services Agency. It also has a high level of security and tech to prevent phishing attacks.
SentBe also offers compensation to its clients should their transactions are not fulfilled within the guaranteed time they were supposed to be completed. In the event of certain delays due to SentBe's system, basic users will be given a coupon that they can use later for their next transaction. Meanwhile, VIP clients will be entitled to a cashback that will be credited to their SentBe wallet. The cashback can be transferred to a recipient.
Depending on how late a transaction is, basic users can get a 50% up to 200% fee discount. Silver or Gold VIP customers can receive a cashback worth 2,5000 to 10,000.
What other products are offered by SentBe Inc.?
Aside from international money transfer platform SentBe for individuals, there is also an enterprise cross-border payment and transfer platform dubbed Sentbiz and SentBe Corporate as well as global e-commerce settlement application programming interface (API) called SENDA.
Sentbe Corporate is ideal for businesses that have lower volume transfers, such as startups or small businesses, that need to make international payments that are worth less than 50,000 USD per annum.
In contrast, Sentbiz is a specialized platform designed for South Korean companies that need to make high-value international transfers of at least 50,000 USD annually. It is easy to use and process money transfers quickly.
Sentbiz offers fees that are roughly 50% cheaper compared to traditional remittance services provided by banks, so it is more cost-effective. It also has a nice hedging feature that allows clients to sidestep exchange rate fluctuations since such rates are locked during the time the transaction was executed.
This removes the risk of losing money for when exchange rates suddenly drop. Of course, the opposite is also true: if the rates surge, then you won't be able to take advantage of it. (That doesn't mean you lost money, though; you just weren't able to save more).
Also note that SentBiz like SentBe is also secure. It ensures that users are protected in the event of any issues or problems with their transactions through the Electronic Financial Transaction Reimbursement Liability Insurance.
SentBe Expansion
After facing several challenges and setbacks, SentBe is now preparing to expand globally, as reported by The Korea Economic Daily in March.
Chief Executive Officer Choi Seong-ouk reportedly said the strict regulations in Korea made it difficult for SentBe to operate and offer cross-border remittance services like commercial banks. The company required revisions to the Foreign Exchange Transactions Act and the Venture Investment Promotion Act to allow for investment from venture capitalists in financial companies.
Despite facing financial difficulties and struggling to secure proper investment, SentBe was able to overcome these obstacles and avoid shutdown. With the regulatory hurdles removed in 2019, the company finally saw an opportunity for takeoff. As a result, SentBe is now poised to compete in the global arena and expand its presence in the cross-border remittance market.
As per the report, SentBe has experienced steady growth in its gross merchandise volume and revenue. Users have reportedly saved around 180 billion won by using SentBe for their money transfers.
To further establish itself as a leader in the wire transfer service market between the US and Asia, particularly in Korea and Southeast Asian countries, SentBe plans to launch a B2B remittance service in the US later this year. This move is part of the company's efforts to expand its services and meet the needs of its growing user base, according to the Korea Economic Daily.
Looking ahead, SentBe aims to become the top international remittance app in Asia by 2025. To achieve this, it will continue to focus on providing affordable and efficient services while leveraging technology to improve its platform. The company is determined to compete with bigger rivals like Wise and WorldRemit in the international remittance market.
SentBe Review: Final Thoughts
So, you can feel all the benefits mentioned above with this Korean fintech startup. SentBe is a good option for those expats who live in the South Korea and want to send money abroad to their families, friends and kids. The firm has enough good conditions plus a wide variety of countries where you can send money.
If you decide to use an online money transfer service in South Korea and want to transfer money from one account to another at the same bank, your transaction fees may be deducted. Online money transfers have many advantages. These benefits include low transaction fees, convenience and time savings.
Using SentBe services, you can make transfers easily and to any country you want. And best of all, you don't have to queue at a financial institution waiting for the transaction to complete, which is indeed great.
Pained by financial indecision? Want to invest with Adam?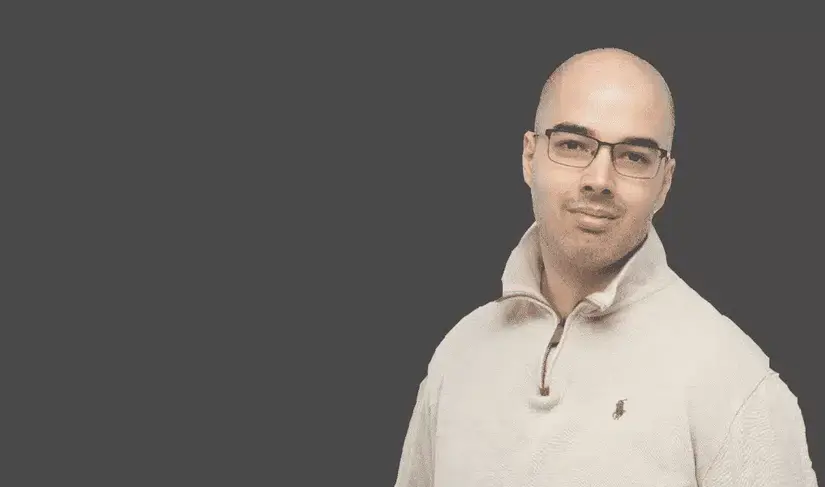 Adam is an internationally recognised author on financial matters, with over 694.5 million answer views on Quora.com, a widely sold book on Amazon, and a contributor on Forbes.