What are the pros and cons of buying property in Myanmar as a foreigner? That will be the topic of today's article.
My general view is that investing in emerging market property can pay off, but the risK:return ratio isn't usually great.
If you want me to invest in more productive assets, don't hesitate to contact me, email (advice@adamfayed.com) or use the WhatsApp function below.
Introduction
Myanmar is the newest consumer culture! We can say that the Myanmar market is one of the truly young markets in the world. And as expected, a wave of investors flooded into the former capital of Burma, Yangon (currently the capital is Naypyidaw, rebuilt practically from scratch).
There is tremendous potential for growth that can be felt with just one foot on the land of Myanmar. We can say that in Myanmar you find yourself in a time machine, for example, a shopping center is open-air shops.
To get gasoline, you will need to go to the center to find one of the few gas stations. And one more thing, despite the advertisements, they do not accept Visa or American Express, but prefer cash – even the best hotels in Myanmar refuse credit cards. Across the country, only a few ATMs can be seen, although the popularity of prepaid cards in Myanmar is growing.
Prices in Myanmar have dropped since the lifting of the embargo and people want to spend money. Myanmar is on a new path and the people of this country are discovering something new for themselves. A large and growing market is practically virgin territory for many simple goods and services that we – people from the West consider commonplace.
If you are from the Western countries, you will be welcomed with open arms. Surprisingly, the inhabitants of Myanmar know English very well and very warmly and friendly welcome foreigners, especially foreigners from the West – they see the potential in the development of the country.
Big companies like Coca-Cola are already here. The people of Myanmar tried cola for the first time and fell in love with it, they also tried coffee and are delighted with it – drinking a cup of coffee and a glass of cola in a cafe while chatting on a mobile phone is their little luxury.
Real estate in Myanmar
In any fast-growing market, real estate plays an important role, but there are two key problems with buying real estate in this country.
Property prices in Myanmar have skyrocketed. And since there is almost no stock market in Myanmar, the whole future depends only on the real estate market. Real estate investors in Myanmar, both local and foreign, have already bought up all the properties they could find and that's why real estate prices in Myanmar have gone up. Apart from the fact that real estate is expensive, another problem is that currently Myanmar is not the most suitable place for passive real estate investment for most people.
The real opportunity for real estate in Myanmar is construction. Yangon is experiencing an acute housing shortage as the population is growing at an alarming rate.
Yoma Strategic Holdings develops real estate in Myanmar, and builds houses for the local population – houses are sold faster than they can be built. Therefore, someone with construction experience and entrepreneurial skills might consider building middle-class homes for local residents in Myanmar.
Office real estate in Myanmar is another opportunity, as the number of office space is at a catastrophic level. The rent for a small office the size of a storeroom is US $ 3,000,000. On a better-class office, you can spend between $ 10,000 and $ 15,000 thousand per month, for just a few workers.
Investing in Myanmar
It is best not to rush to invest, even though Myanmar already has a Foreign Investment Law that contains most of the investment requirements. The chapter of the law on dividends and invested capital needs huge improvements – without modifications, you can easily transfer money to Myanmar, but it will be difficult to withdraw it. However, there is also a good thing, within the framework of existing legislation, 100% foreign companies are allowed in Myanmar.
There is also a certain minimum investment: $ 300,000 for a service business and $ 500,000 for a manufacturing business. Also, you will need to obtain approval from the Investment Commission of Myanmar and be able to control the direct conduct of business.
Buying property in Myanmar: about the process
Very often expats face a problem called "renting a house or buying it". But in case you have enough financial resources and you are sure about the country you want to move, you can afford it, only after studying the country's economical status, finances and other aspects.
In this article we will try to help you get information about Myanmar property and valid options to buy as a foreigner, and some of the very important pros and cons which will help you to make a good and worthy choice.
Many expats want to find a place to live not on a lease basis, but on a property basis. So Myanmar is also a good option for investment, because for them, Myanmar seems to be something like a second Thailand: the same climate, the sea is even better, plus everything is much cheaper and people have not yet had time to deteriorate under the influence of foreigners shaking their money.
However, it should be noted right away that Myanmar is not Thailand. As you may already know, the laws of the two countries concerning land and real estate ownership really resemble each other in many ways. But the point, as always, is in the nuances.
If you ask a real estate agency about the possibility of buying a home for a foreigner, it will be said that it is legally impossible for a foreigner to buy land or real estate in Myanmar.
But in the country where people are really fighting for the client, you will be offered a thousand workarounds. In Thailand, by the way, with their restrictions on land ownership by foreigners, they do just that. In Myanmar, the approach is different.
People of Myanmar always say: "If a foreigner likes our country, let him live in it for five years, look at people, choose the most worthy person whom he can trust, buy a house for him – and live there peacefully ".
And the person did not scoff, but advised absolutely sincerely. Teaching these people about life is pointless: the real estate agencies in Myanmar serve the interests of the Chinese, who are now buying up land and houses in Yangon by neighborhoods, they themselves find a nominal owner from among the ethnic Chinese and register everything for him without any problems.
Why would those agencies bother creating a scheme for some European people? Therefore, even if you come there with a ready-made scheme, it is not a fact that the office will work with you.
So, a foreigner can buy land and real estate in Myanmar if the following options are met:
1. An exotic option. Marriage in Myanmar. Nevertheless, by the way, the most common for Myanmar: the Myanmar wife is the nominal owner, the foreign husband is the real owner and manager of the business.
2. Option with a nominal owner. Since this practice is ubiquitous and not unique, paperwork is easy to complete. A loan agreement is signed with a Myanmar citizen stating that you give him funds to buy land or real estate, and that after such a purchase he can sell (mortgage, donate, etc.) this land or real estate only with your consent. Moreover, if the sale price turns out to be higher than the purchase price, he is obliged to return all the money received from the sale to you.
Usually, Myanmans take 1.5-3 percent of the transaction amount for their nominal role. You just need to minimize the risks from the cycle: 1) suddenly a brick falls on the Myanman or 2) suddenly the Myanman turns out to be a fraudster. That is, it is necessary to find a decent Myanman, and also describe in the IOU all possible situations, including the death of the nominal owner.
3. The option of registering a company and buying land or real estate on it. This is also a way out if a person has a lot of time and money. If registering a company with foreign participation, then this is, firstly, a long period (9-10 months – moreover, due to the specifics of the Myanmar bureaucracy, it cannot be accelerated), secondly, it is expensive (10-15 thousand dollars), – thirdly, he will have only a share there, not a controlling stake. Although, in the end, a foreigner becomes a managing director with the right of first signature and can buy any real estate for this company. The legal incident is that the managing director can be removed from office by a majority vote of the participants, and according to the current rules in the joint venture, foreigners cannot have a majority of votes (this was previously possible). That is, again everything rests on the search for a conscientious Myanman.
4. Option "Pan Hlaing". This is the name of a large well-groomed area located in the bend of the Hlaing River in the suburbs of Yangon just off the road to Patane with actively created infrastructure (houses, townhouses, other buildings, including a private school for children), an excellent golf club with a large and a well maintained golf course.
Here, in a large space, it is not crowded, there are condominiums, town houses and separate houses. The area is really for the wealthy, and the places are beautiful. An apartment in a two-story town house costs from 500 thousand dollars, and the starting price of most houses is from one and a half million.
So, the uniqueness of "Pan Hlaing" is that it was created and operates according to the Thai principle. By buying a home, you are thereby contributing a stake in a large Myanmar company that owns the land and everything that is built on it.
Since the percentage of Myanmar and foreign shares in the authorized capital of the company is strictly adhered to (this is why infrastructure such as a golf club and a swimming pool is being actively built, which immediately becomes a Myanmar contribution), formally this is an ordinary JV with foreign participation.
At the same time, the administration of the company can give you any document that your share is a specific building and structure, expressed in such and such a nominal amount of money. That is, by selling a house, you are actually selling your stake in the company.
The problem, however, is that you do not fully control the financial and economic activities of the entire company. If something happened, and the company went under the hammer – your house was crying.
Here are all four options. Maybe someone will suggest the fifth below in comments, based on, for example, Thai experience?
So the practice shows that foreigners bought real estate in Myanmar either through marriage or through a trusted Myanman.
Now about where and what you can buy.
Usually, expats want a "house by the sea". So, fyi there are no houses by the sea in Myanmar. The seashore is almost the entire length of the territory of the Ministry of Defense, and at best what it has is fishermen's huts and radar stations.
Therefore, all that the real estate market has to offer is apartments and houses in Yangon and other cities and lands throughout the country. True, if we are talking about beach areas (such as Ngapali, Ngwe Saung or Chaung Ta), then you can buy a small hotel there and live peacefully in it. Many Myanmans do just like that.
True, at the same time, in order not to go crazy with boredom in the tourist off-season, they still prefer to have an apartment in Yangon.
In principle, you can, of course, try to get a plot near the sea. But this place will be wild, without electricity, water supply and any kind of normal access roads. As far as we are informed, none of the foreigners in Myanmar is even considering this option.
An important clarification is the decoding of the very concept of "buying real estate in Myanmar". "Purchase" is a conditional concept. A citizen receives housing for use for 60 years with the subsequent right of extension – it is assumed that for a very small amount. Therefore, we can say that he still buys an apartment forever.
There is also no land ownership in Myanmar. The Myanmar land is given in a concession (from 30 to 60 years) with a minimum annual fee. Then an extension is possible.
In the case of resort areas (for example, Ngapali), the situation is both more complicated and simpler. There are risots for sale and land where construction has not actually begun.
It is necessary to negotiate either with the Ministry of Hotels and Tourism, or with the Ministry of Defense – these two departments run the show there. But you need to have a way out for the top officials of the ministries, otherwise you will have to give kickbacks to all the intermediaries who will lead you up the chain.
How invest in a smart way?
The most profitable, according to the Myanmans, is to invest in buying land from large cities (such as Yangon), as well as in housing such as town houses.
It is possible to invest in new modern condominiums in Yangon, but before 5 years from the date of purchase, it will be inappropriate to withdraw money from there. You can also invest in ordinary city apartments – but this is a topic for a separate conversation.
A new apartment in a normal condo for 2 bedrooms with toilets (this means + two more rooms and a kitchen) with basic finishing and without a floor will cost in its pure form (that is, without the interests of an intermediary agency, a nominal purchaser, and also without taxes) from 90 -100 thousand dollars.
On the secondary market – it depends on the old age of the condo and the number of apartments killed But not much cheaper. At the same time, in new condos in downtown, apartments for 150-200 thousand dollars are flying like hot cakes even at the construction stage. In the suburbs, the sale is not so fast, but we would not say that there is no demand for this housing.
In case of buying an apartment, you can set a condition (even fix it in the contract) that the legal entity (condo owner) will annually send you an invitation to you at the Myanmar Embassy in (your country) for an annual business visa. Or here you can agree – an annual visa in Myanmar, like everything else, is bought and sold.
Registration of foreign citizens in Myanmar takes place according to the 1948 act – after obtaining a visa. It has more than a formal character, but is required by law.
When registering real estate (or land), you will have to pay tax of 15% of the transaction amount. This is actually a payment for the legalization of capital in Myanmar (despite the fact that this capital may already be legalized before that – this is the legislation here).
But in this case, the Myanmans can meet you halfway: firstly, the amount under the agreement can be indicated much lower than you pay in reality (which means that the tax will be lower), and secondly, you can pay, for example, to accounts companies in Bangkok or Singapore.
In conclusion, the following should be said. Any commercial or investment transaction always, of course, carries with it an element of risk. I will only say that the current situation will change sooner or later, new laws will be adopted, and the property available under the contract can most likely be re-registered at a low cost into the real estate owned by the owner.
Actually, that's what everyone hopes for. It is the poet that now the Chinese, Singaporeans and Thais are massively buying up Yangon real estate, making deals for the fake Myanmans.
So far, investing in Myanmar real estate remains quite profitable. For two years, those who invested in Myanmar real estate did not lose. During this period, prices for land plots have doubled, and for good housing in Yangon – at least one and a half times.
If, after the elections, the sanctions are really weakened and serious money will go into the country (and there are a lot of people licking their lips at Myanmar's natural resources and waiting for the lifting of sanctions around the country), there will inevitably be a new round of real estate prices. Such are the new realities of Myanmar life.
Things to remember before buying property in Myanmar
Whenever you decide to buy or invest in real estate in Myanmar if you are looking to get a real estate investment, hire a local expert or professional with rich experience, who is really familiar with the market and has been in business himself for years if you only want to invest in a few properties.
You must trust undervalued property before anyone realizes that it is worth it in the future. It depends on your understanding of the market and your forecast that you will be able to sell this property in the future for a lot of money.
Even just investing in one property can diversify your portfolio and increase your impact on your investment career.
With the aforementioned laws, conditions and location in mind, there are several ways to profit from your Myanmar real estate investment.
This is all we have prepared for you, hope this article was helpful and answered your questions concerning the Myanmar property.
Pained by financial indecision? Want to invest with Adam?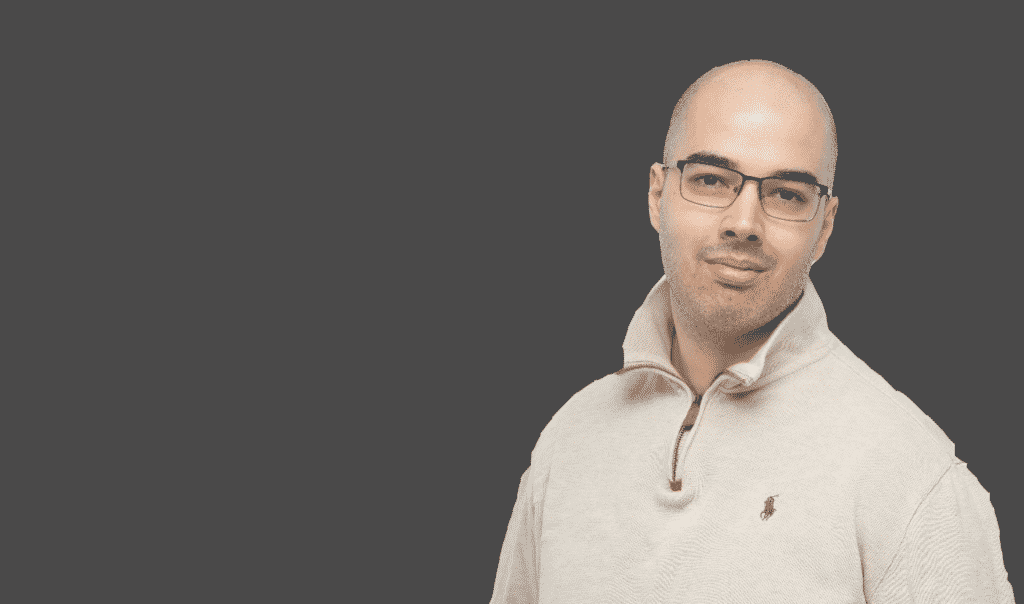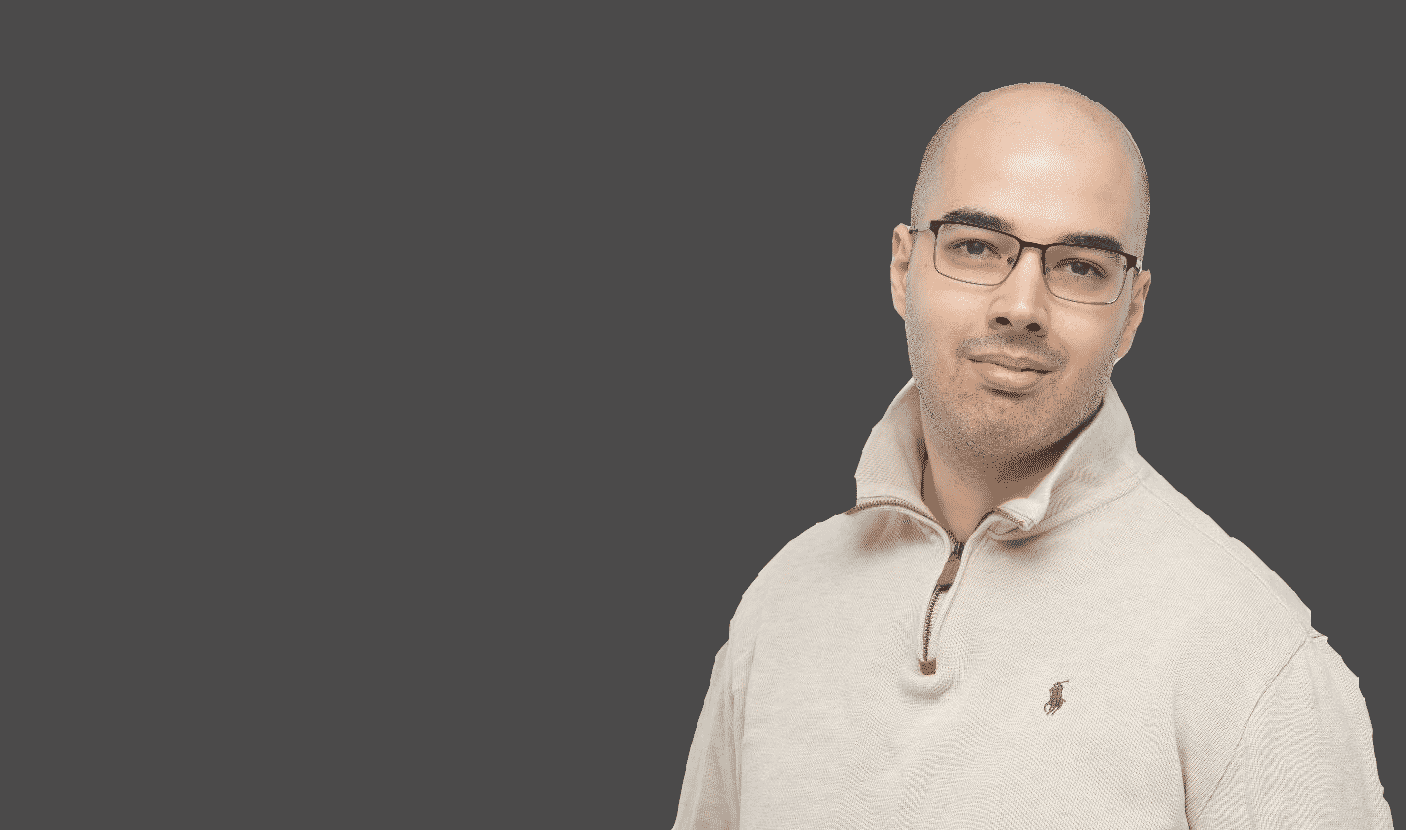 Adam is an internationally recognised author on financial matters, with over 250.2 million answers views on Quora.com and a widely sold book on Amazon
Further Reading
In the answer below I focused on:
Can expats invest money on the Canadian stock market? Is it even a good idea in the first place?
Should you use leverage when investing? I mention how Bill Hwang's 20 billion loss should serve as a lesson for us all.
Is the US stock market overvalued? Are non-US markets therefore undervalued? In any case, what should people do if they assume that any of these two statements are correct?
To read more click below