16 Best Online Trading Platforms For Beginners
If you are looking to invest as an expat or high-net-worth individual, which is what I specialize in, you can email me (advice@adamfayed.com) or use WhatsApp (+44-7393-450-837).
Introduction
Start your trading journey with one of the best online trading platforms for beginners.
Own no stocks or bonds, or other types of securities? Expect to have a significantly harder difficulty accumulating wealth overall or saving for retirement.
Over time, equities typically return 10% a year. Your money loses value due to inflation on average by 3% annually if it is kept in cash.
There's never been a better time to start catching up, whether you're a student with less than $1,000 on hand or a working adult who hasn't opened a brokerage account and begun investing.
16 Best Online Trading Platforms For Beginners
1. Charles Schwab
Schwab started the practice of doing away with commissions. As such, it is one of the best online trading platforms for beginners.
Schwab was the first online broker to stop charging customers a charge each time they purchased or sold a securities, while several other brokers gradually followed suit. They continue to profit from that goodwill, and rightfully so.
The comprehensiveness of Schwab is another key selling feature. It offers all possible varieties of tax-advantaged accounts, including IRAs, Roth IRAs, ESAs, and HSAs. It also provides every kind of security, including thousands of mutual funds with no commission or load fees, futures trading, and options trading.
Finally, if you invest the $5,000 minimum per account, robo-advisor is free. It makes use of Schwab's own index funds, which have very low expense ratios and offer wide exposure to the whole stock market.
2. Interactive Brokers
You can trade assets on 135 distinctive worldwide markets with the Interactive Brokers international investment platform. It is one of the best online trading platforms for beginners.
If this global accessibility feels too daunting, keep in mind that Interactive Brokers Group Inc. (NASDAQ: IBKR) also provides uncommon assets not found on many other platforms, such as municipal bonds and metals. Even with all these advantages, Interactive Brokers still has a $0 account minimum, and the majority of traders opt not to pay commission on their trades.
Despite the fact that the Interactive Broker platform isn't as user-friendly as the other choices on this list, it can still be a good choice if you have some trading expertise but have been away from the market for some time. The mobile software from Interactive Brokers is also simple to customize, which can improve your trading experience as you refine your approach.
3. Webull
Webull is a trading program created to give regular traders a cheap way to purchase and sell several times each day.
Webull can be a good option if you've ever been interested in day trading because of its $0 commissions, 24/7 bitcoin trading, and round-the-clock customer care. Because of this, it is one of the best online trading platforms for beginners.
Webull also provides beginner-friendly trading resources. Through the platform, you can instantly obtain a course on day trading and start using what you learn right away.
Even better, Webull has a trading simulator, which functions similarly to a demo account for practicing trading. Using the help of this function, you can try out a new tactic and gain practical experience with Webull's tools.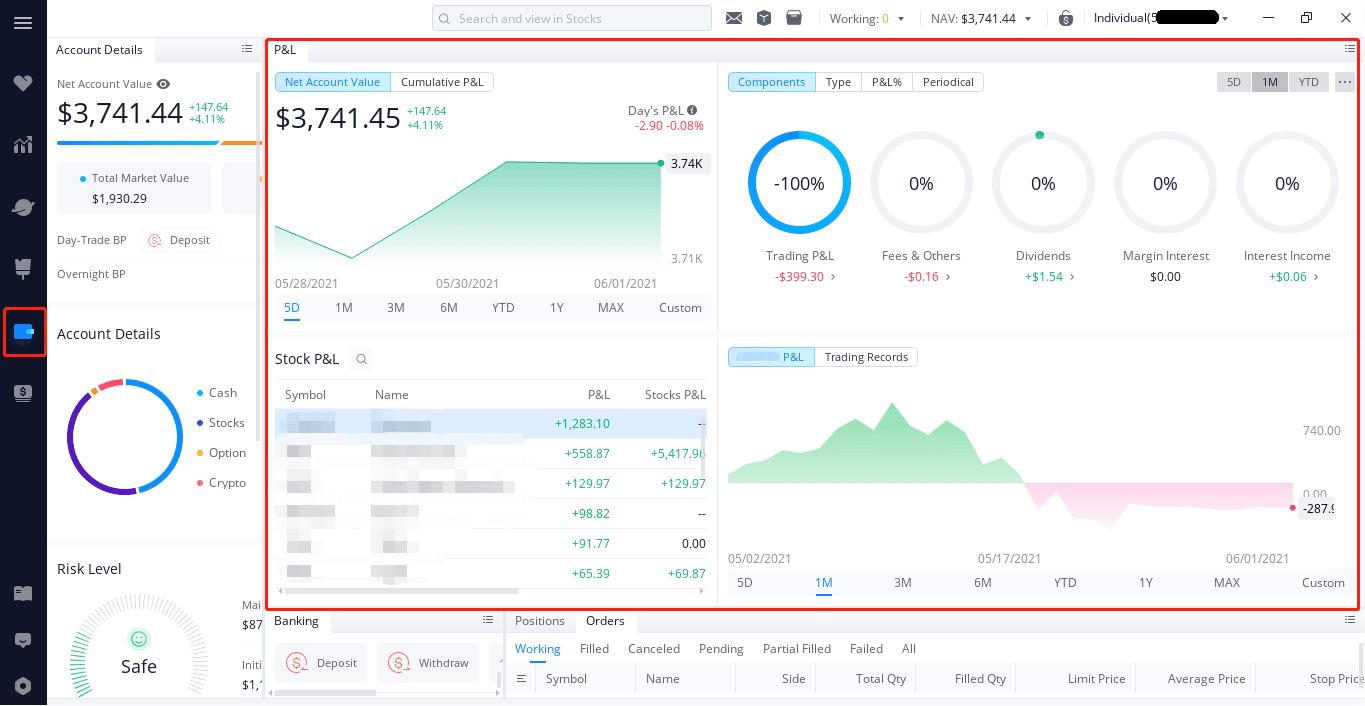 4. Robinhood
As one of the first brokerages to eliminate trading costs, Robinhood is still still one of the best online trading platforms for beginners.
All of your trading tools will be properly labeled, and the broker's platform was created with beginners in mind. You may start an account with the broker in about 5 minutes.
You'll get a message in your smartphone when an order is filled on Robinhood Markets Inc. (NASDAQ: HOOD), along with alternatives to find out more about what to do next.
There are instructions provided for many of Robinhood's features, which can be quite helpful for novice traders.
The Robinhood app, for instance, provides a brief description of each type of transaction and the circumstances in which it would execute when you place a buy order.
5. eToro
Although eToro started off as a platform for trading cryptocurrencies, the broker recently added stock and exchange-traded fund (ETF) trading starting in January 2022. It is one of the best online trading platforms for beginners.
eToro's pricing is really quick, giving you the most recent figures on how much each asset is now worth. The buy order method on the platform is very simple and quick, which is very advantageous for novice investors.
Additionally, eToro provides a social media-like dashboard where you can connect with other traders and investors and discover what assets they are discussing. Additionally, the network frequently provides new users with cryptocurrency bonuses for signing up.
6. moomoo
Many people view moomoo as a strong Robinhood substitute because it is yet another uncomplicated platform. It is one of the best online trading platforms for beginners.
You can use moomoo's mobile or desktop platform to access free stock reports and market monitoring tools.
You can diversify your portfolio with only one app thanks to its access to trade on numerous international markets in China and Hong Kong.
With over 100,000 in-app users commenting, tagging content, and conducting surveys, Moomoo also boasts an excellent social media network.
This function offers a relaxed setting where a novice investor can interact with more seasoned customers and learn more about investing. Additionally, moomoo provides a demo account so you may practice trading without risking any money.
7. Public.com
Only Public.com offers the ability to purchase, trade, and hold stocks, ETFs, as well as cryptocurrency and other assets, including collectibles and fine art. It is one of the best online trading platforms for beginners.
It is simpler to invest and make decisions because there are no account minimums and all accounts are cash accounts—there are no IRAs or 401(k)s at this time).
You can see all the details for each stock or ETF you want to purchase, a chart that shows its movement over time, and historical data that enables you to identify and comprehend trends.
Through their Public Premium membership, they may additionally get access to advanced data, personalized corporate metrics, and professional analyst insights. It all revolves around making you a better investor.
Public even has a social feed where you may connect with their active community of over a million investors to share ideas and possibilities.
You can choose to create your portfolio around a variety of themes if you're a beginner investor, including green energy, the meatless revolution, reduce and reuse, water works, the cannabis industry, and self-driving cars.
If you want to learn more about the markets and the factors that influence them, they also have a wealth of educational resources. Just keep in mind to only invest money you can afford to lose if some of your ventures fail.
8. SoFi
SoFi is one of the best online trading platforms for beginners. You may already be familiar with SoFi if you have a mortgage loan, but did you realize that this popular option for homeowners also provides investing opportunities?
You have access to a variety of taxable and retirement accounts through SoFi Wealth. Although SoFi Technologies Inc. (NASDAQ: SOFI) requires a minimum deposit of $500 to start an account, the platform also gives you access to experts who can assist you modify your investing strategy.
SoFi's robo-advising services are especially helpful to passive investors. SoFi will create a unique portfolio that splits your assets in accordance with your level of risk tolerance after you respond to a few questions about your retirement strategy and investment preferences.
The distribution will be handled by SoFi's system with each deposit you make.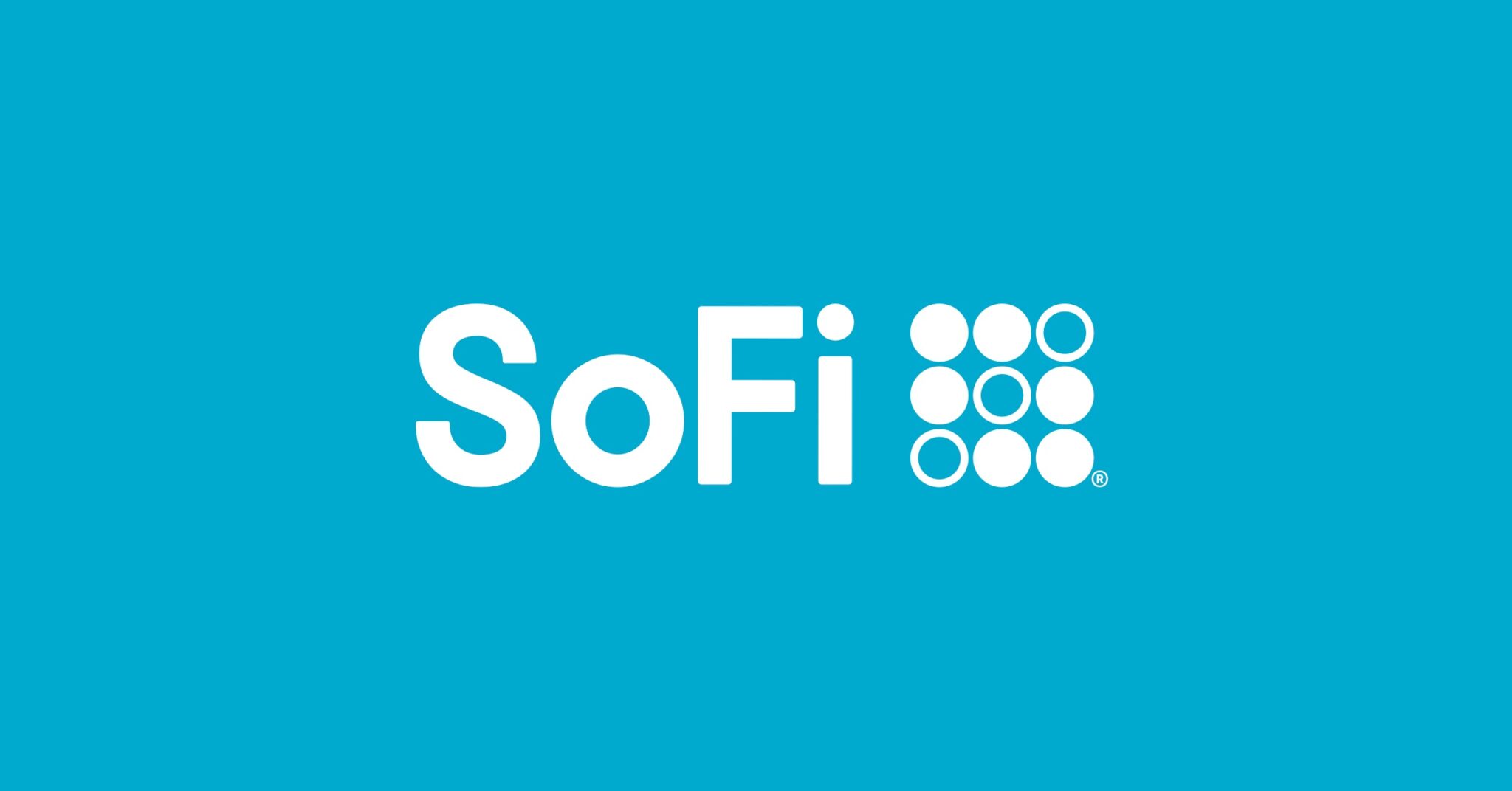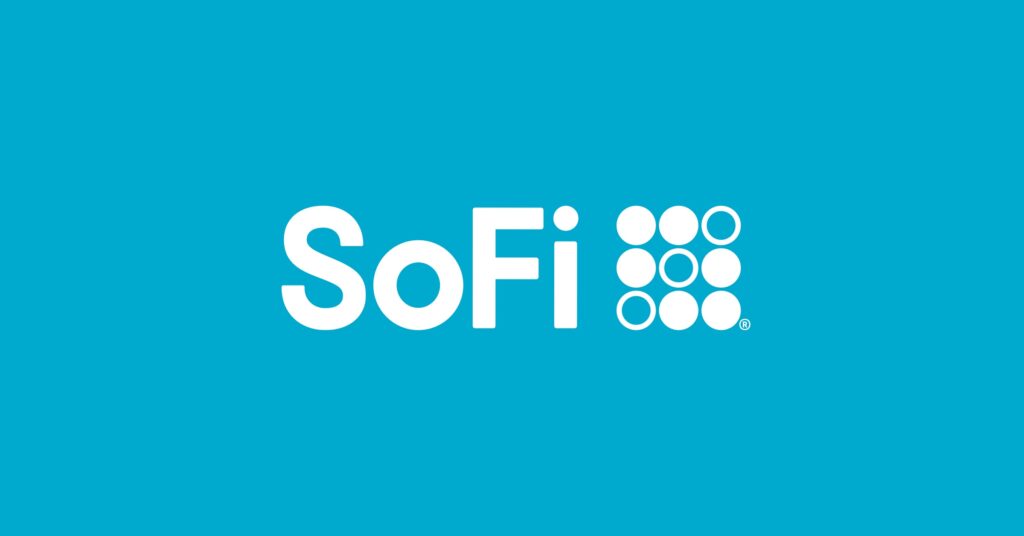 9. E*TRADE
E*TRADE offers the platforms and tools needed to enable novice investors invest like experts. It is one of the best online trading platforms for beginners.
E*TRADE also has a fantastic mobile app, so you'll be linked across all platforms, and you can rely on their customer assistance to be available at all times.
10. Axos Invest
Consider Axos Invest as an alternative to managing everything yourself if you want to enter the world of automated trading. It is one of the best online trading platforms for beginners.
When you use Axos Invest, you choose the preferred strategy, and the platform handles the rest. You can utilize the quick deposit service whenever you like for a cost of 0.24%.
Additionally, there is tax-loss support and selective trading to help you save as much money as possible.
If you'd rather handle all of your money in one location, you can also open a checking account or a high-yield savings account.
11. TradeZero
Online trading platform TradeZero offers free trading choices, a strong mobile app, and round-the-clock customer support. Depending on your preferred manner of investment, you can utilize the platform for free or upgrade to ZeroPro or ZeroWeb for a fair monthly price.
12. Ameritrade
With an equally comprehensive platform, TD Ameritrade makes for a strong Schwab rival. It is one of the best online trading platforms for beginners.
That it won't last forever may not be a coincidence; Schwab is buying TD Ameritrade, so eventually the brokerage will no longer be a separate entity.
For the time being, TD Ameritrade is notable for its renowned stock trading tools.
It is regarded as one of the top trading brokerages for pattern day traders and active traders alike, in part because of its thinkorswim trading interface. Buy-and-hold stock and ETF trades are just the beginning of what it is capable of.
And it has the greatest mobile trading platform in the industry.
13. Fidelity
Fidelity doesn't charge commissions, just like the greatest online brokers all do. But saving money for investors is just the beginning.
Offering multiple ETFs with zero expense ratios is where Fidelity excels. Brokers like Schwab and Vanguard, who are among the most ardent supporters of index funds, cannot make the same claim.
At Fidelity, you may quickly create a straightforward yet well-diversified portfolio without spending a dollar on portfolio management.
And Fidelity offers over 3,700 mutual funds with no transaction costs in an effort to achieve a comparable level of affordability.
14. Merrill Edge
In 2008, at the height of the world financial crisis, Bank of America acquired Merrill Lynch, a brokerage and investment banking company.
Since then, it has relaunched Merrill Edge and refocused the acquired company on high-net-worth investors.
Merrill Edge is one of the best online trading platforms for beginners. It stands out for its high-touch approach with clients that have a minimum purchase of $500,000.
Merrill Edge is for you if you're a cautious person who has amassed a sizable nest egg through conventional savings and are now ready to dangle your toe in the equity markets.
Merrill Edge has a strong research and trading platform that rivals TD Ameritrade, making it a fantastic option for active traders with adequate capital.
Additionally, Merrill Edge investors that value social responsibility value the Idea Builder tool for its ability to help them locate enticing assets like environmental, social, and governance (ESG) investments.
Just be aware that some of the more cutting-edge, "disruptive" bells and whistles, like cryptocurrency trading or fractional share investing, may not be available. Which is acceptable for the kind of investor Merrill Edge appears happy to cater to.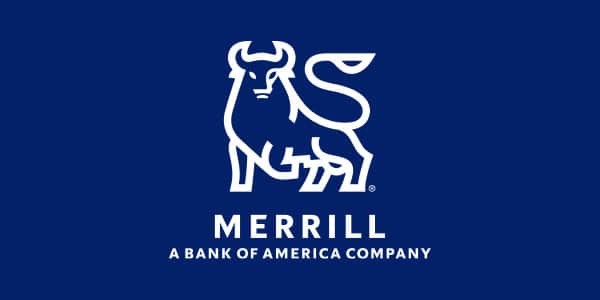 15. Acorns
Check out Acorns if you want to fully automate your investing and savings in one fell swoop. You get a debit card and a checking account are opened for you. It is one of the best online trading platforms for beginners.
It rounds up your purchases to the nearest dollar and deposits the difference into your IRA or brokerage account. You may increase your savings rate and save money more quickly by automating your savings.
Then, based on the investment strategy you choose, the Acorns robo-advisor invests that money for you automatically. Despite the limited number of alternatives it provides, most investors can grasp and use those options.
Over the past few years, Acorns has also increased its selection; it now provides ESG investment options as well as UGMAs and UTMAs for college savings.
Remember that Acorns specializes in automation, and that's all they do. Look elsewhere if you want any degree of influence over the investments you make or if you want a different type of account than a brokerage account or an IRA.
16. Ellevest
A robo-advisor created particularly for women is Ellevest. It is one of the best online trading platforms for beginners.
Ellevest develops your investment strategy in accordance with your personal financial objectives and manages it over time in accordance with your investor profile.
Although it does offer retirement accounts with more expensive memberships, it does not provide a traditional brokerage where you may directly invest. The investing portfolios of this low-cost robo-advisor are unusual in that they incorporate both stocks and bonds.
Ellevest's financial advice takes into account the particular financial demands of women, such as their longer life expectancy and higher risk of work interruption than males.
However, it's in its coaching sessions that Ellevest really excels for novice investors. To receive more specialized guidance, both members and non-members can purchase individualized sessions with financial experts and executive coaches.
Higher membership tiers offer greater reductions off the list price.
What Can an Online Trading Platform for Beginners Do?
Keep in mind that the best online trading platforms for beginners, like yourself, must make your life simple as you search for one. There's a chance you're at the wrong spot if you're feeling perplexed or overpowered. To that purpose, the top stock brokers for novices typically:
Nearly simplify the user interface
You will be aware of what is happening, how it is happening, and why.
Offer educational content
You should receive education on the markets, equities, reasons to invest, best times to invest, etc. from a stock broker designed for novices.
To make investment profitable, you need to understand as much as you can. Additionally, look for platforms that let you emulate well-known investors, test a trial account, view videos, or even enroll in investing courses.
Provide excellent client service
Regardless of their area of specialization, the top stock brokers should provide excellent and approachable client service. You can communicate with the broker successfully through live chat, phone calls, emails, and even a physical location.
Offer a diverse collection of assets
In order to make the investments that are right for you while you begin to invest, you need have access to a wide portfolio of assets.
There should be a focus on stocks, cryptocurrencies, ETFs, options, futures, etc.
Yes, a novice investor shouldn't invest in futures or options, but you can grow more successfully with a broker who offers all the financial products you need as you acquire confidence and expand your portfolio.
Why Do Beginners Need Reputable Brokers?
The occasionally complex stock market might be easier to understand thanks to online brokers who specialize in beginning trading.
You should seek out a broker who offers a simple account setup process and makes it simple to acquire and sell assets.
Additionally, you should select a broker with a clear, uncluttered interface that enables you to view the historical value changes of your assets right away. The majority of brokers also provide educational resources that you can utilize to familiarize yourself with the market before you start trading.
Assets That Beginners Should Avoid
Not every asset is appropriate for new investors in the same way. You should probably stay away from investing in the following securities unless you are sure that you have a firm grasp of the market.
Options
Contracts for options grant you the right or the obligation to acquire or sell a predetermined quantity of stocks at a predetermined price in the future. There are many different kinds of options contracts, and the majority of them expire worthless, making them less ideal for novices.
Forex
Foreign exchange, or "forex," is the abbreviation for the activity of buying and selling different currencies with the intention of making a profit from the fluctuating value of the world's currencies. Forex trading is risky for beginners since it demands a high level of technical analysis and the use of margin.
Individual stocks
Although there is nothing wrong with a novice investor purchasing individual stocks, you shouldn't invest all or the bulk of your money in a single business. Every stock on the market carries the risk of losing value, therefore you could lose money on any investment. You may protect your investment by diversifying your portfolio with a variety of stocks, bonds, and investment funds.
How to Spot Quality Stock Brokers
Educational tools
The very best stockbrokers wish to make it simple for you to gain additional market knowledge. To assist you in learning as much as you can, seek out brokers who provide free demonstrations, video tutorials, and publications.
Simple interface
While some brokers prioritize offering a clear, uncomplicated interface, others offer a vast range of charting and analysis capabilities. Even though you could later want to upgrade to a platform with more analysis capabilities, you should opt for a broker that has a user-friendly interface with clearly labeled features. Before opening an account, you might wish to, if it's possible, look at a few YouTube platform reviews to make sure the broker has a user-friendly interface.
Quality customer service
The last thing you'll want to deal with if you have an issue with your account is a non-responsive customer service team. To contact a broker's customer service staff, look for one that provides a variety of contact options. In order to contact a broker after you are off from work if you work the typical 9 to 5 hours, you may also want to search for one that has extended customer care phone hours.
Diverse assets
By investing in a variety of assets, you can reduce your loss in the event that the value of one particular asset declines. To make diversification easier, look for a stockbroker who provides access to a variety of asset types (such as stocks, cryptocurrencies, and ETFs).
Pained by financial indecision? Want to invest with Adam?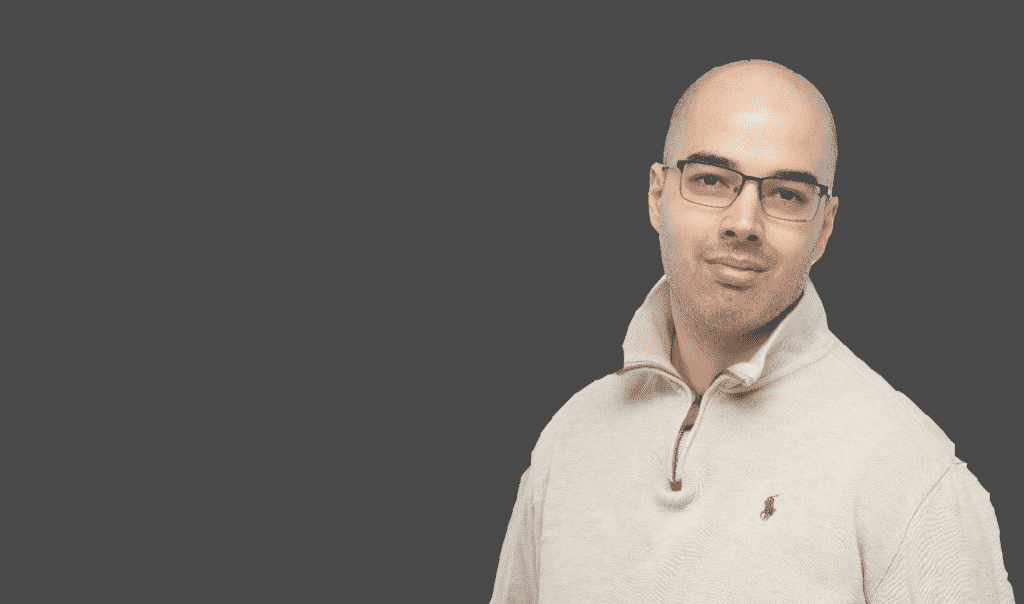 Adam is an internationally recognised author on financial matters, with over 584.6 million answers views on Quora.com and a widely sold book on Amazon and a contributor on Forbes.
Tags
16 best Online Trading Platforms For Beginners
,
Acorns trading platform review
,
Ameritrade trading platform review
,
Assets That Beginners Should Avoid
,
Axos Invest trading platform review
,
Charles Schwab trading platform review
,
E*Trade trading platform review
,
Ellevest trading platform review
,
etoro trading platform review
,
Fidelity trading platform review
,
How to Spot Quality Stock Brokers
,
Interactive Brokers trading platform review
,
Merrill Edge trading platform review
,
moomoo trading platform review
,
Public.com trading platform review
,
Robinhood trading platform review
,
SoFi trading platform review
,
top online brokers for beginners
,
top Online Trading Platforms For Beginners
,
TradeZero trading platform review
,
Webull trading platform review
,
What Can an Online Trading Platform for Beginners Do?
,
Why Do Beginners Need Reputable Brokers?