Do you think about moving to Taiwan? In this article, we'll go through certain vital points to know before you relocate to this Asian country.
People leave their home countries for various reasons. Whatever yours is, I hope you get to assess whether Taiwan could be your new dwelling place. 
If you want to invest as an expat or high-net-worth individual, you can email me (advice@adamfayed.com) or use these contact options.
Taiwan Visa and Residency
Important paperwork required for permanent residency in Taiwan must be obtained by non-Taiwanese citizens.
Foreign nationals seeking entry to Taiwan can pick diplomatic, courtesy, working holiday, visitor, or resident visa. Since the working-holiday program is only open to inhabitants of certain countries, most expats opt for the latter two alternatives.
There are numerous mandatory requirements one must meet in order to qualify for a resident visa:
Intention to work, invest, or reunite with relatives in Taiwan for more than six months.
Two passport-sized photos included in application.
Any documentation or approval letters required by the visa category, such as a work permit, in order to obtain the visa.
A Health Certificate, if necessary.
Within 15 days of arriving in Taiwan, all foreign nationals are required to apply for an Alien Resident Certificate.
White-collar workers have the option of entering Taiwan on a visitor visa and converting to a resident visa later, but the process is simplified by applying for a resident visa immediately at your home country's embassy, mission, or representation office in Taiwan.
Expats in Taiwan rely heavily on the Alien Resident Certificate (ARC) as their primary form of identification. A valid resident visa, a completed application form, two passport-sized photos, a letter of permission from the appropriate government, any additional documentation, and the annual cost of 1,000 Taiwan dollars must all be presented in person to a National Immigration Agency service center.
Depending on the purpose of your stay, spouses must produce an authenticated marriage certificate, and foreign laborers must submit their work permit and other appropriate documents. You can get help applying through your employer or your local Service Center.
On average, it takes 10 business days to complete the processing phase. Please remember to renew for your Alien Resident Certificate if you move within Taiwan. Note that the 15-day window following your move stays unchanged from the original application. You must also apply for a re-entry permission for Taiwan in addition to your ARC if you plan to leave the country.
Taiwanese Culture and Environment
Taiwanese culture is a complex mix of influences that is now recognized as a distinct identity, even by locals. Many religious and cultural practices that were on the verge of extinction in mainland China flourished on Taiwan, which was unaffected by the Cultural Revolution.
What are Taiwanese known for?
Taiwanese people are known for their friendliness even to foreign strangers they come across with.
Many locals have religious convictions, typically incorporating elements of Buddhism, Taoism, and Chinese folk traditions in one. There are, however, adherents of Buddhism and Taoism who make those traditions their main focus.
What language is spoken in Taiwan?
Taiwan has four official languages: Taiwanese, Mandarin, Hakka, and Formosan as a group. Though widely used, English is not official.
Mandarin is more common in Taipei and major urban centers than rural areas, younger people than elderly people, and northern Taiwan than the south. It's the de facto international language of trade, diplomacy, and learning. Therefore, studying Mandarin benefits any resident.
Taiwanese, a regional dialect of Chinese, is more common in rural areas, the elderly, and the south.
What to eat in Taiwan
The majority of Taiwanese trace their ancestry back to the province of Fujian, which is where several famous Taiwanese dishes got their start. It is the birthplace of oyster omelets and mee sua. Beef noodle soup and green onion cakes, on the other hand, are relatively new imports from different parts of China. Fujian Taiwanese ingredients and tastes have adapted this rich Chinese cuisine.
Specifically, Taiwanese street food has become famous worldwide. Even breakfast, which is typically consumed on the go, fits into this category, with an abundance of breakfast shops and mobile vendors lining essentially every street.
How is the weather in Taiwan?
Despite its small size, Taiwan has distinct climatic patterns that vary greatly from north to south. The northern portion, including Taipei, has a subtropical climate with different seasons. In contrast, the south of the country is characterized by a constant tropical temperature that ranges from mild to scorching.
Taipei's winters are typically mild and wet, with snowfall relegated to the city's higher elevations. In contrast, summers bring oppressive heat and stifling humidity. There is a small rainy season in the spring, but rain is a continuous companion all year. As a notable meteorological feature of the region, the island experiences around six typhoons between the months of July and October.
Getting Around Taiwan
Public Transport
The MRT system in Taipei is the city's lifeblood, making private automobiles essentially superfluous. Because driving is usually slower due to traffic and difficulties finding parking, the MRT has become the preferred means of transit because of its remarkable efficiency and vast coverage.
The most convenient way to get around Taiwan is with an EasyCard. It is a reusable transport card that can be used on the MRT, buses, taxis, and even in convenience stores across Taipei and the rest of Taiwan.
Taxis are another handy and inexpensive means of transportation. If you and your taxi driver are having trouble communicating due to language issues, writing out your destination's name will help break the ice. The probability of getting overcharged is much reduced due to the honesty and friendliness of taxi drivers.
There are a numerous options for getting from one city to another within Taiwan, such as long-distance buses, ordinary trains, and the High-Speed Rail. The HSR primarily links the developed western coast, while the trains travel in a complete circle around Taiwan.
To go the same distance, you can take either a bus or a conventional train. Choosing the bus over the train secures a seat, while rail seating availability varies per service.
Can foreigners drive in Taiwan?
Taiwan allows foreigners to drive scooters and cars, with an International Driver's Permit and a valid license to drive in the country. The IDP translates the driver's license from the individual's home country into 12 international languages.
Obtaining an international driver's license while overseas is possible. When applying, have your driver's license, a passport-sized photo, and a credit card for the application fee. Visit the local motor vehicles office if you're driving in Taiwan for more than three months. You'll take a road test to get your Taiwan driver's license there.
Taiwan Healthcare for Foreigners
When away from home, many people have trouble obtaining adequate medical care. Usually, their choices are between paying astronomical bills or receiving mediocre medical attention.
Public Healthcare
Public healthcare in Taiwan is provided through the National Health Insurance (NHI) scheme that aims to make medical treatment more accessible. Everyone living in Taiwan, locals and expats alike, must have this public health insurance. Taiwan has a number of top-notch medical facilities, but visitors may have trouble getting prompt care, which makes the NHI significant.
NHI enrollees from other countries can get their medical bills paid for, but only if they were forced to pay for treatment while abroad due to an emergency. Within six months of the incident, claim forms and supporting papers outlining the diagnosis and care provided must be submitted.
It is expected that most non-citizens, along with citizens, will make use of the NHI's publicly funded medical services. Alien Resident Certificate holders and foreign nationals who have been living in Taiwan for more than two months are required to sign up for NHI. Employers typically assist non-native speakers with enrollment, and applicable payments are collected from their paychecks.
Applying for NHI coverage is mandatory within four months of gaining residency status for dependents, students, or self-employed residents.
Private Healthcare
While many Taiwanese rely on the public healthcare system, a sizeable minority also choose private healthcare in the country due to the high quality of care, shorter wait times, and greater variety of available treatments.
There are numerous private clinics serving the needs of foreigners in Taiwan's urban regions. Expats who speak English will find these businesses especially convenient because many employees are fluent in the language.
Those pursuing private healthcare in Taiwan should be aware of the high costs involved and shop around extensively for private health insurance policies.
Living and Costs
Is Taiwan safe?
Taiwan is a very safe country that a solitary female tourist in Taipei can confidently navigate most districts at night. Frauds targeting tourists are extremely rare, and violent crimes against international visitors are almost unheard of in Taiwan.
However, foreigners living in Taiwan's major cities, notably in Taipei, should take basic safety measures similar to those used in any significant metropolis. In busy places like markets, this means keeping a close eye on one's things.
Another thing that has become a major issue for Taiwan is air pollution.
Is internet in Taiwan good?
Yes. Internet connection in Taiwan is really good as it is backed by unified efforts by the government and the private sector to invest in advanced broadband networks.
As the country's economy expands, so does tech advancements and accessibility. Many people from urban and rural areas get to experience reliable and affordable connectivity in Taiwan, particularly due to the rollout of the National Broadband Network and internet service provider competition.
In 2020, Taiwan ranked as having the fastest internet in the world.
Renting in Taiwan
Obtaining the necessary legal documentation for residency and work in the country is the first step for any foreigner moving to Taiwan. After these steps have been completed, foreign workers in Taiwan can go on to the following phase, which entails searching for, seeing, and applying for apartments in Taipei and other major cities.
Below are certain steps to note for home or apartment rentals:
First, make good use of readily available web resources to conduct extensive research on house listings specific to the city of choice. The next step is to schedule an inspection visit of the potential apartment, possibly accompanied by a native Taiwanese speaker to smooth over any language barriers.
It is critical to be familiar with the two types of leases available in Taiwan, individual and business. After settling on a particular apartment, you should formally enter into a rental agreement, typically for a period of 12 months. Deposits, usually equal to two months' worth of rent, are commonly required by landlords.
Do read the lease termination provision, which often limits early lease termination to the first year, very carefully before signing. In order to complete the renting procedure, both parties must agree on a payment schedule for the rent and make preparations in advance to cover utility costs that are not included in the rent.
Are there international schools in Taiwan?
There are, especially in Taipei. International students can choose from different universities that offer scholarships and reasonable tuition fees. In total, there's about 60 international schools across the nation.
Can foreigners work in Taiwan?
Teaching English is the most common profession chosen by native English speakers in Taiwan.
While some expats do find work in non-traditional sectors, many more are thwarted by a number of obstacles. There is an abundance of qualified local applicants across different businesses in Taiwan, salaries are low by international standards, and Mandarin is the de facto business language in the country.
It takes a lot of work, but Taiwan also offers the possibility of an entrepreneur visa. Many people from Southeast Asia travel to Taiwan in search of lower-paying manual labor, fishing, and caretaking jobs.
Adjusting to the work culture in Taiwan may reveal differences to Western expats. It's well knowledge that Taiwanese workers are among the world's most conscientious, with a reputation for showing extreme loyalty to their bosses and blindly following orders from above, with regularly occurring long stretches of unpaid overtime.
On the other hand, foreign workers, and English teachers in particular, may face different demands. Discriminatory hiring practices continue to exist though and may have a negative impact on non-white native English speakers' access to employment and pay.
Cost of Living in Taiwan
In terms of cost, Taiwan is somewhat in the middle amongst its Asian neighbors.
Renting an apartment could set you back 10,000 to 13,500 Taiwan dollars depending on the location. A fast street-side dinner costs 100, while an all-you-can-eat buffet with drinks costs about a thousand. A local beer costs 60 dollars, while imported ones cost 80.
A trip to the doctor could cost roughly 150 dollars, while a month of MRT commute costs could run around 2,000 dollars. A High-Speed Rail ticket across the country may cost nearly 1,500 dollars.
If you're moving to Taiwan alone, you need about 25,000 dollars to cover your monthly expenses besides rent. But if you're moving with your family, of course that amount is far from being sufficient to live comfortably.
Overall, the living costs in Taiwan will greatly differ based on your lifestyle, the place you're going to settle in, plus other factors.
Expat Taxes
The length of a non-resident alien's stay in Taiwan affects their tax liability.
Salary payments from a Taiwan-registered firm are subject to an 18% withholding tax for anyone living in Taiwan for fewer than 90 days. However, payment from an entity registered outside of Taiwan is tax-free, as per PwC.
If a non-resident immigrant lives in Taiwan for more than 90 days but less than 183 days in a calendar year, their Taiwan taxable salary income is taxed at 18%, regardless of the source.
Expats staying in Taiwan for 183 days or more in a tax year are considered tax residents in the country and must pay 20% Individual Income Tax. If certain conditions are met, foreign-sourced income is included in the IBT calculation:
Taiwan tax residency applies to the individual.
Foreign-sourced income reaches 1 million Taiwan dollars, while basic income exceeds 6.7 million dollars.
Can foreigners buy property in Taiwan?
Foreign nationals are allowed to purchase real estate in Taiwan, albeit doing so involves certain challenges.
Normally, 30% of the property's value is expected as down payment.
Without the ability to communicate in Mandarin, conducting business in the Taiwanese banking system might be difficult.
There must be an agreement between your home nation and Taiwan allowing citizens of Taiwan to purchase real estate in your country.
Obtaining a loan to finance the purchase of real estate requires proof of a stable income.
Deed registration with the Land Registration Office is required to establish legal ownership.
Real estate in Taipei may be quite expensive, as evidenced by the city's reputation for having extremely high sales prices (though rent is reasonable).
What are the best cities to live when moving to Taiwan?
Taipei
The pluses of living in Taipei include having more sidewalks than most cities, making it pedestrian-friendly. Expats can find housing more easily because many landlords speak English, plus the efficient transportation makes getting around easier too!
In addition, Taipei now has more foreign schools to meet the demands of expat families with children of different ages.
One potential negative is the price, particularly for real estate. Expenses for basic necessities can also add up quickly while you're living in Taipei.
New Taipei
Living costs in New Taipei is lower than in central Taipei, so it's a good choice for those on a tighter budget. The city comforts offered by New Taipei is still notable.
While New Taipei City is affordable, certain sections lack well-developed sidewalks, which may affect pedestrian accessibility. For easy movement, inhabitants in some city fringes may need a vehicle or motorbike.
Tainan
Tainan has a noteworthy selection of traditional foods, albeit restaurant dining choices are limited when compared with larger cities.
The main issue of Tainan is air pollution, as it is more alarming than other parts of the country.
Since transportation isn't very efficient, residents may find that owning a scooter or automobile is necessary for convenience.
Kaohsiung
Kaohsiung's atmosphere is noticeably more laid-back than that of other major areas, which is perfect for those who wish to slow down. The beach resorts of Kenting, a nearby hotspot, are within easy reach. Rent is also cheaper in Kaohsiung vs other Taiwanese cities.
On the flip side, there is cause for concern about the city's air quality and its possible impact on the health of residents, good dining and craft beer selections are limited amid the number of restaurants, the summer months can be too hot, plus commuting around the city can be challenging.
Taichung
Taichung City's climate is more agreeable than that of Taipei's. The former also provides a fair amount of amenities for convenience. In addition, in comparison to other cities outside of Taipei and New Taipei, the presence of a relatively higher number of foreigners gives opportunities for cultural exchange and social interactions.
However, unlike Taipei, public transit choices in Taichung City are limited, making the use of a personal vehicle or scooter desirable for moving around. While there are opportunities to go cycling in the city, there may be fewer designated bicycle paths than in other cities.
Chiayi
Head to Chiayi if you wish to be surrounded by stunning and relaxing scenery, on top of lower living expenses.
If you're the type who need many places to go out and have fun, this might not be the best place for you.
Living in Chiayi can also be more difficult due to a lack of handy services and public transit. Having access to a private automobile can make up for it though.
Yilan
Yilan's housing market is affordable, apartments and residences are more spacious, and there's cleaner air too. Outdoor enthusiasts may also like Yilan's more arable land.
Do note that the region unfortunately suffers from frequent earthquakes. Expats seeking specific services or comforts may find Yilan lacking and one should definitely own a car in this area for ease of travel.
Pained by financial indecision? Want to invest with Adam?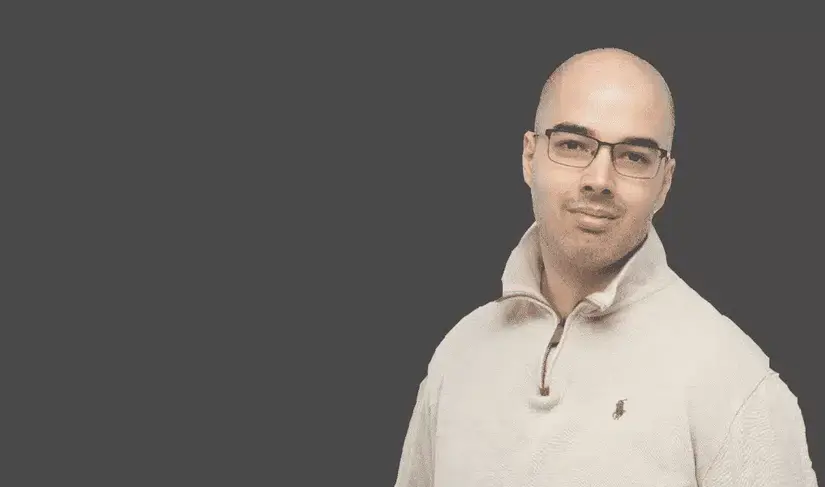 Adam is an internationally recognised author on financial matters, with over 666.9 million answer views on Quora.com, a widely sold book on Amazon, and a contributor on Forbes.