The best digital banks in Japan offer cutting-edge technology features and services.
Customers are seeking the best banks in Japan, and some are turning to digital banks in Japan for innovative solutions.
The global banking scene is changing rapidly. Digital challenger banks appear weekly across Europe, Latin America, the US, the UK, and Southeast Asia. Japan? Not so much.
Japan is behind in creating independent digital banking platforms despite its decades-long technological leadership.
Japan has about 200 licensed banks (30 large, 100 regional, 55 international). MUFG Bank, Sumitomo Mitsui Banking Corporation, and Mizuho Bank still dominate the banking sector.
Neo banks like Rakuten Bank, a digital banking pioneer, have challenged the status quo for over 20 years. Others, like Minna Bank, are new.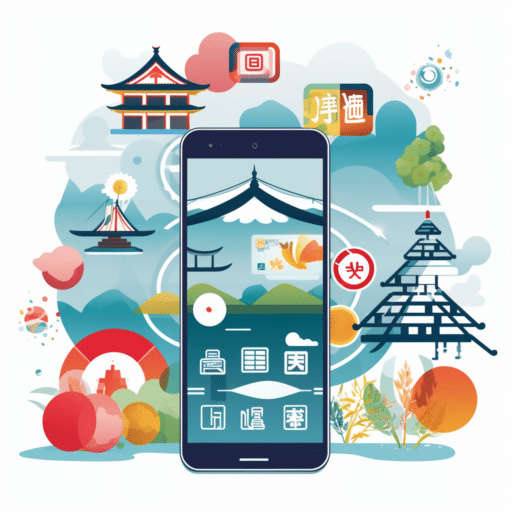 The digital banks in Japan are distinctive because they are backed by large enterprises with ecosystems. These digital players' founder companies have valuable ecosystems and business experience.
They use their strong brand recognition, current client bases, and smart data to make customer insights and personalization, which has contributed to their success.
Since the Japanese government partially subsidized digital payments in 2019, Japan has been headed toward cashlessness. After the pandemic, this campaign is more important.
Global social distancing demands make cashless payments common.
Here are Japan's existing and emerging digital challenger banks. 
If you want to invest as an expat or high-net-worth individual, you can email me (advice@adamfayed.com) or use these contact options.
Benefits of Digital Banking in Japan
The apps developed by digital banking institutions serve as a simple and accessible hub for managing financial matters, operating round-the-clock.
These apps are designed to enhance transparency across several accounts and facilitate savings, budgeting, and financial planning.
This is achieved by the provision of timely updates on transactions, periodic reports on expenditures, and the categorization of spending into distinct categories such as bills, food, and rent.
These features assist customers in comprehending areas where they can potentially reduce expenses or identify opportunities for savings.
Digital banking has gained significant popularity in Japan, as it provides a service comparable to that of conventional banks.
Moreover, these entities exhibit greater agility and possess the ability to promptly modify their product or service offerings.
Challenger banks exhibit a greater prevalence of fees and demonstrate a higher degree of transparency in their fee structures, hence avoiding the presence of concealed and unexpected charges.
The bulk of these financial institutions take pride in offering a service that is transparent and free from undisclosed charges.
Several Japanese banks have recently introduced international cards that do not impose fees for foreign transactions and provide complimentary ATM withdrawals in overseas locations.
Despite the relatively lower fees associated with Japanese neobanks, they are nonetheless capable of generating substantial revenue and achieving profitability.
The provision of real-time spending announcements enables clients to maintain a high level of financial awareness.
Simultaneously, the provision of automated guidance assists clients in determining the appropriate expenditure levels that provide financial security, as well as identifying feasible opportunities for savings.
The aforementioned features have garnered significant interest among those who opt to establish an account, either as their principal banking account or as a supplementary one.
Jibun Bank
Jibun Bank was founded in 2008 as the result of a joint venture between KDDI business, a Japanese communications business, and The Bank of Tokyo-Mitsubishi UFJ.
Many of the top banks in Japan are investing in technology to stay competitive with digital banks in Japan.
Jibun Bank's headquarters are located in Shinjuku-ku, Tokyo. It offers a wide variety of financial services including investment options, lottery services, foreign currency deposits, international transactions, card and home loans, as well as debit card capabilities.
This bank was the first in Japan to develop a banking application specifically for mobile devices, hence it is widely regarded as a pioneer in the field of mobile banking.
Jibun Bank has always placed a strategic emphasis on Generation Y, which is the dominant demographic of mobile phone users, ever since the bank was founded.
Within a span of fewer than ten years, the bank has successfully built its significance within the younger demographic.
This is shown by the fact that 29% of its client base falls within the age range of 30s, followed closely by 28% in their 40s, and 20% in their 20s.
Jibun Bank offers a diverse selection of financial products and services, such as deposits in yen and other foreign currencies, time deposits, stock investments, trust investments, affordable home loans, car loans, and a number of other products and services.
Kyash
Kyash is a fintech venture that was conceived by Shinichi Takatori, who currently holds the positions of founder and Chief Executive Officer (CEO) within the company.
The inception of the digital bank took place in 2015, and it was built around a unique financial infrastructure, diverging from the prevailing trend among digital banks that depend on pre-existing systems.
The company has applied for various licenses in Japan, despite the fact that it does not possess a banking license. If successful, these applications would provide the company with the power to offer more services.
At the moment, Kyash offers its customers a prepaid Visa card that can be used at Seven Bank ATMs for both making payments and cash withdrawals.
The mobile application has a sophisticated budgeting and analytics component that provides users with an in-depth comprehension of their spending patterns.
In a nutshell, Kyash is a cutting-edge digital banking institution that is comparable to those found in countries of the Western Hemisphere.
It offers user-friendly registration procedures, visually beautiful mobile applications, and supplemental functionalities that are currently desired by the market.
Minna Bank
Minna Bank is a financial institution that provides services to a diverse spectrum of individuals. The acquisition of Minna Bank's banking license in December 2020 marked a recent development in the organization's operational status.
Late in May of 2021, the group began conducting its operations with the intention of making meaningful connections available to all persons.
It is a common misconception that Minna is an independent digital bank; in reality, it is owned by the Fukuoka Financial firm, which has the honour of being Japan's largest regional financial company.
This is in stark contrast to the widespread idea that Minna is an independent digital bank. Their plan for Digital Transformation (DX) includes Minna as a necessary and critical component.
The Bank of Fukuoka, The Kumamoto Bank, and The Juhachi-Shinwa Bank are all subsidiaries of FFG, which means that FFG already has a firm grasp on the Fukuoka region.
Even the largest banks in Japan are exploring ways to collaborate with digital banks in Japan.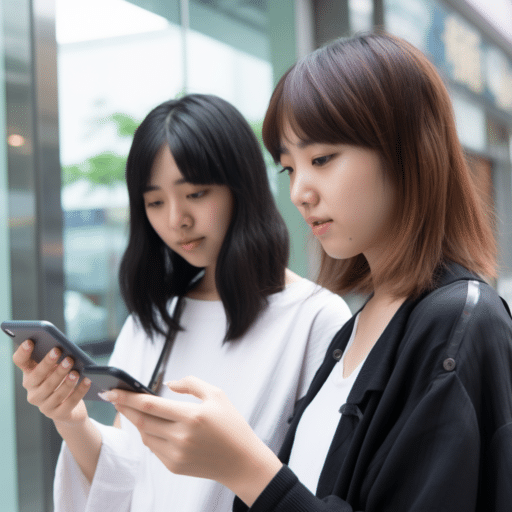 Minna Bank is directing the majority of its efforts and resources at attracting the attention of Japanese citizens between the ages of 15 and 40 throughout the entirety of the country.
The upcoming establishment will mark the initial deployment of the electronic rendition of "know your customer" (eKYC) by a Japanese financial institution, making possible the opening of new accounts at any time of day or year.
Customers will have the easy option of scanning their driver's licenses or other forms of picture identification, which will then be followed by video authentication to confirm their identities.
Minna now offers a wide variety of financial services, such as a virtual debit card, savings account, budgeting and analytics tools, cashback rewards, and overdraft protection.
PayPay Bank
PayPay Bank was established as a joint venture between Yahoo Japan and the renowned SoftBank Group. With a user base that exceeds 38 million people, PayPay has emerged as the most popular mobile payment application in Japan in the space of just three short years.
Using PayPay comes with a number of benefits, one of which is the provision of a Visa card as an alternative to the previously utilized QR code system of verification.
Additionally, PayPay provides low-interest card loans, home loans, an exemption from deposit and withdrawal fees, foreign currency deposits, investment opportunities beginning at YPJ500, international transfer services, and the opportunity to participate in lotteries.
PayPay Bank provides convenient online account opening services for both personal and company accounts.
It offers cardless deposits and withdrawals, as well as Visa debit cards and loans for both personal and corporate purposes.
A dedicated business application, a Visa debit card, access to company finance, complimentary sales deposits, and a variety of other connected benefits are all included with a PayPal account, which is an option for sole proprietorships and businesses.
When opening an account, sole proprietors have the option of electronically submitting the appropriate documentation using their smartphones, whereas businesses have to physically mail in the documents.
Rakuten Bank
Rakuten has just achieved a milestone by exceeding 11 million accounts, establishing itself as the leading digital bank in Japan in terms of account volume.
Rakuten, a prominent player in the financial technology industry, established its digital banking division in 2001, which was swiftly acknowledged by the Japanese populace for its round-the-clock banking services.
In contemporary times, an increasing number of individuals are designating their Rakuten bank account as their primary banking institution, prompting the company to expand and enhance its range of services.
The banking application underwent a redesign and now includes the seamless integration of an immediate payment service from Rakuten Bank accounts.
There exist numerous additional rationales for selecting Rakuten Bank. As an illustration, individuals have the option to make cash deposits and withdrawals at convenience stores, avail themselves of complimentary ATM withdrawals for a maximum of seven occasions throughout a month, acquire cashback rewards and mortgages, as well as engage in Forex trading.
The bank has garnered international recognition from several specialist institutes and media. Rakuten has been consistently recognized as Japan's premier internet bank, securing the esteemed "Global Finance" award for seven consecutive years.
Revolut
In late 2020, Revolut made its entry into the Japanese market subsequent to conducting beta testing on a cohort of 10,000 customers.
The provided experience is relatively minimalistic when compared to its European counterparts.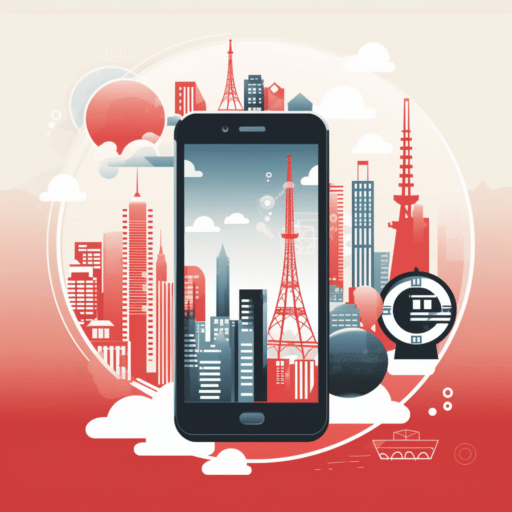 The only options are personal accounts, which include a free Standard account and a debit card. These accounts also exempt users from international ATM withdrawal penalties up to JPY25,000 per month and offer other benefits.
A Premium account costs JPY980 per month and offers a variety of extra services, some of which may be useful.
The company's website describes their Metal account, which will cost JPY1,800 per month. Without monthly constraints, the Metal account provides a metal debit card and increased spending, ATM withdrawals, and foreign currency conversions.
As previously said, this account has certain limitations, as it lacks various features such as investment options, savings capabilities, early payday access, Pockets functionality, insurance offerings, Junior accounts, and other notable functionalities.
Final Thoughts
The digital banking sector in Japan is predominantly dominated by conglomerate-operated digital banks, but, there have been instances of foreign banks successfully entering the dynamic Japanese industry. Read our article about the Best Banks for Foreigners in Japan to know more.
Several multinational digital banks have been operating in Japan for several years; nevertheless, they have not yet provided the same range of services in Japan as they do in other regions.
In addition to the prominent traditional banks, it is also home to the best digital banks in Japan, including Sony Bank.
These digital banks in Japan distinguish themselves by providing their customers with advanced technological features and services, setting them apart from the established "big three" banks in the country.
The biggest banks in Japan are increasingly facing competition from digital banks in Japan.
Private banking services in Japan have evolved significantly with the emergence of digital banks in the country, offering clients more accessible and convenient access to a wide range of investment funds.
Digital banks in Japan are revolutionizing the financial landscape, offering a modern alternative to traditional wealth management banks in Japan.
Pained by financial indecision? Want to invest with Adam?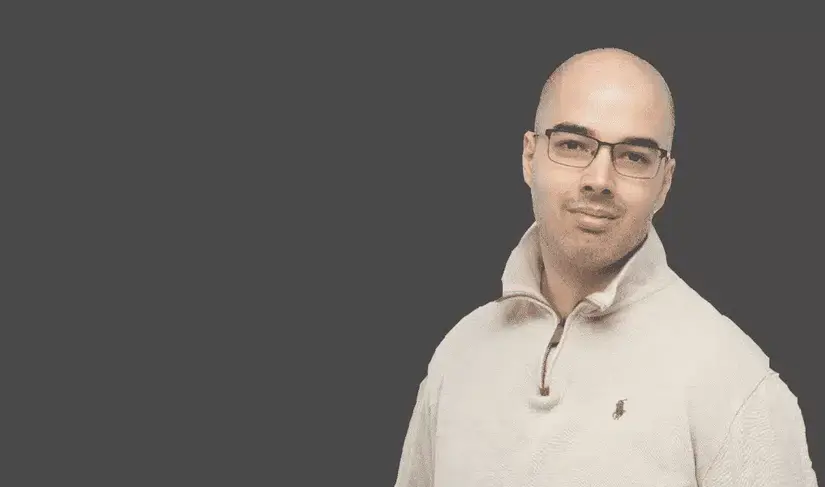 Adam is an internationally recognised author on financial matters, with over 694.5 million answer views on Quora.com, a widely sold book on Amazon, and a contributor on Forbes.