Best Private Health Insurance UK 2022
If you are looking to invest as an expat or high-net-worth individual, which is what I specialize in, you can email me (advice@adamfayed.com) or use WhatsApp (+44-7393-450-837).
Introduction
Knowing which among the best private health insurance UK could satisfy your needs – among the more than 500 options – most will be beneficial in making a decision as to which among the providers to subscribe under.
The National Health Service in the UK is in charge of offering residents medical care. A lot of people opt to forgo the NHS, though, in favor of private insurance policies that could give them access to a wider array of hospital and doctor options.
Most people tend to put off thinking about health insurance until they actually need it. But let's say you either already reside in the UK or have plans to do so. In that scenario, it is important for you to understand medical care as well as the health insurance providers in this region.
Best Private Health Insurance UK: Aviva
Aviva is the largest insurance provider in the UK, with 11 million clients. A product called Aviva's Healthier Solutions provides access to private medical care throughout a wide-ranging national network.
The London-based multinational insurance provider that has been selling products for more than two decades has many good feedback from its clients, who emphasized that the firm's services were quick and easily accessible.
Aviva Offerings
Private health insurance and diagnostics insurance are the two types of coverage offered by Aviva.
Claims Process
You can use Digital GP from Aviva since a doctor's diagnosis is typically required before filing a claim. When you have been diagnosed, you can file a claim online through the MyAviva service. You can either dial 0800 068 5821 or email avivapmiclaims@aviva.com.
You can proceed with your treatment as soon as your claim has been approved. Aviva will pay the bill directly to the approved healthcare provider. You will also be notified by Aviva if there is an excess or you owe money on the account.
Upsides of Aviva
By selecting this medical insurer, you can take advantage of the following advantages:
Total care for all of your cancer therapy requirements.
Assistance through expert select.
Access to Myhealthcounts, a web-based health and well-being service.
Access to general practitioner appointments and more with the Aviva digital app.
Money saved on gym services.
Professional stress counselors are available around-the-clock.
Aid for mental health.
Downsides of Aviva
Aviva's healthcare policy will not provide coverage for:
Claims made when traveling abroad
Current medical conditions
Long-term medical issues such as diabetes, asthma, arthritis, and epilepsy
Maternity (even while insurance covers treatment for complications during pregnancy and childbirth)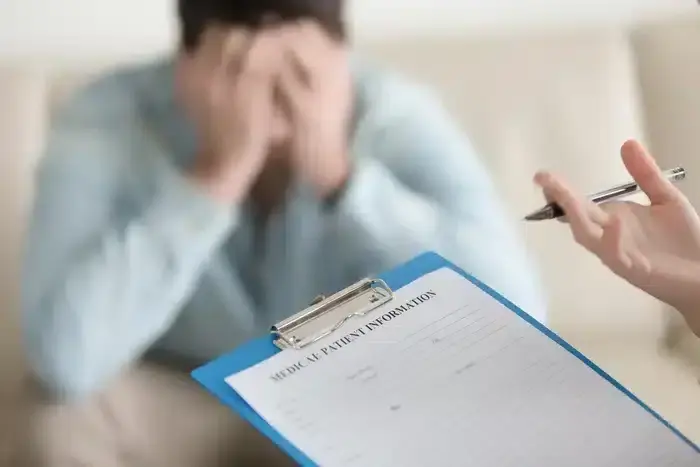 Best Private Health Insurance UK: AXA PPP Healthcare
AXA PPP was established in the 20th century to give wealthy workers in central London medical coverage access. This company is regarded as one of the top private health insurance firms that specializes in offering top-notch UK medical care, having serviced millions of clients across the globe over the course of more than 80 years.
Many customers also leave a good review of the insurance provider, which will eventually be consolidated under the brand name AXA Health together with specialist on-line health insurance provider Health-on-Line.
AXA Offerings
Private health insurance coverage under personal health plan as well as Corporate Health insurance are both available from AXA PPP.
Claims Process
Request an open referral from your doctor then call AXA to get the specifics of your coverage. The insurance provider can set you up with an appointment with the right specialist using its Fast Track Appointment service.
AXA's Health at Hand professionals are also available to support you day and night if you need someone to explain your diagnosis and course of treatment to you. After your treatment is complete, AXA will pay the covered portion of the charge.
Make sure to submit all claims within six months of the treatment date and maintain a copy for your own records.
Reimbursements for claims can be paid in a variety of currencies through a local bank. AXA uses the exchange rate on the Financial Times Guide to World Currencies that was available on the day of your treatment. If you're an in-patient, this means AXA will refer to the date you were admitted.
Upsides of AXA
The advantages provided by the insurance firm include:
Access to the most recently approved medications is made possible by AXA's extensive selection of heart and cancer coverage.
You can use the Fast Track Appointments feature if you're an outpatient.
AXA Doctor at Hand offers limitless consultations.
Health at Hand provides 24/7 health counsel.
Downsides of AXA
AXA Health insurance, like that of the majority of top insurers, is designed to cover acute conditions rather than chronic ones, like diabetes; nevertheless, acute flare-ups may be covered if they are not specifically excluded during underwriting. AXA typically excludes coverage for:
Pre-existing conditions
Chronic disease
Conceiving and giving birth
Cosmetic Procedures
Birth Control
Therapies for infertility
Reversal of gender
Treatment for drug or alcohol addiction
Best Private Health Insurance UK: Health-on-Line
Health-on-Line is a quickly expanding insurance company that will eventually be consolidated under the brand name AXA Health together with AXA PPP.
Health-on-Line wants to streamline the provision of policies and untangle what is often perceived to be a complex field of work. They provide core cover, which provides options for you according to your demands and financial situation. They are efficient and have services that are easy to use, based on client feedback.
Health-on-line Services
You can choose from a number of plans offered under the insurance firm's Personal and Business tiers.
Personal level health insurance includes Health For You, Personal Health, and inspire. Meanwhile, the Business tier has Business Protect and Business Health to select from.
Claims Process
The first thing you should do is schedule a consultation with your physician, who will, if necessary, send you to a specialist. Once that's done and your referral is secured, you should contact Health-on-line as soon as possible.
Although the firm might be able to authorize your treatment over the phone, they might also need first to get medical records from your doctor in order to determine whether your claim is valid. The insurance company will then assess the claim within three working days upon receipt of the necessary medical information.
You can commence with your treatment right after the claim has received the go-ahead. During the course of your treatment, it is advised to keep Health-on-line informed of how the therapy is doing so that they can validate any extra treatment that can be fully covered under your policy.
In general, specialists and hospitals send the invoices to the insurance firm itself, which will then pay them directly. You will be informed should there be any extra costs that you need to settle.
Upsides of Health-on-Line
The following benefits are provided by Health-on-Line:
You get a personalized account management service when you purchase insurance from Health-on-Line.
Access to a round-the-clock medical helpline is provided.
Your policy can be managed online.
Centers run by Nuffield Health offer a 40% discount.
A 25% discount is available on health assessments.
Downsides of Health-on-Line
Your treatment for new medical issues that develop after getting a policy is covered by Health-on-Line's insurance. Generally speaking, it doesn't pay for the treatment of illnesses that you had had or showed signs of before joining. Normal healthy pregnancies, illnesses brought on by professional sports, and any experimental procedures are also not included in the list of treatments.
Best Private Health Insurance UK: BUPA
BUPA, known legally as British United Provident Association Ltd., has been in operation since 1947 and is one of the biggest and best private healthcare insurance providers in the UK. Over 38 million people use it presently throughout the world. The firm's dedicated online portal dubbed BUPA By You provides individually designed benefit plans that can be adjusted to meet your needs.
Its customers give the international health insurance and healthcare group an outstanding rating, with majority of the evaluations speaking favorably of the firm's excellent and accommodating client support.
BUPA Services
In the UK, BUPA offers two service levels: complete protection plus care and treatment coverage. Personalized health insurance, health insurance for couples, insurance for a family's health, as well as commercial health insurance are the insurance options available to you under those two categories.
Claims Process
BUPA's Direct Access service is available to assist you if you're displaying any of the symptoms that needs attention for cancer, bones, joints, and muscles, mental health, and skin care. You can contact BUPA directly without a referral from a general practitioner if such symptoms are included in your insurance policy.
However, you will be required to first get a referral from a doctor if your symptoms aren't covered by BUPA's Direct Access service.
Once you obtain a referral from your doctor, which usually comes in the form of an open referral, contact BUPA as soon as possible to go through your options and clarify which specialists and medical professionals are covered under your Bupa membership.
You will review your claim with the insurance provider and receive a pre-authorization number once they have determined that your therapy is covered. With your preauthorization number, you can then call your consultant or healthcare provider to set up an appointment and commence treatment.
Upsides of Bupa
The insurer is one of the best providers because:
In comparison to other UK health insurance providers, they cover the most mental health conditions.
They give people access to cutting-edge cancer medications and therapies.
With the Digital GP app, they provide round-the-clock access to general practitioners.
Prior to approaching a general practitioner, you can speak with their specialists directly.
Through the Anytime Healthline, they offer health advice any time of the day.
They offer health incentive schemes.
Downsides of Bupa
Allergies are not covered
Online account management is limited
Best Private Health Insurance UK: Saga
Plans offered by Saga are geared toward people who are over 50 years old. Customers who value the better standard of service can pay a premium price for the high-quality health insurance it has been offering since 1951.
Saga has good feedback from its clients, majority of whom highlights the firm's simple service that's easy to use.
Saga Services
The insurance company has several insurance policy programs that you can choose from, such as Saga HealthPlan Super, Saga HealthPlan Secure, Saga HealthPlan Saver Plus, and Saga HealthPlan Support.
Claims Process
Call Saga's claims department as soon as your GP refers you to a specialist.
To determine whether the therapy is eligible, what portion of the cost Saga can cover, and which healthcare facilities are available, a claims consultant will need to know a few essential facts. They will send you a claim form that is only partially completed, so there will be sections for you and your doctor to complete.
The insurer will evaluate the claim and confirm coverage after receiving the completed form. You will be informed of any restrictions you need to be aware of, any unpaid balances, as well as any consultations.
Upsides of Saga
You can seek a diagnosis from a specialist after a referral from a general practitioner.
Enables access to individualized care.
You have the option of receiving treatment in a private hospital.
You can heal from your sickness in peace and with privacy.
Unlimited doctor's appointments.
Downsides of Saga
In the following cases, Saga health insurance will not provide coverage for you:
Pre-existing medical conditions with certain exceptions.
Chronic medical issues such as diabetes, asthma, arthritis, and epilepsy.
Cosmetic procedures.
Best Private Health Insurance UK: WPA
WPA, or Western Provident Association, is a Somerset-based not-for-profit private medical insurance firm founded in 1901 that specializes in making private insurance accessible to not only small enterprises but families and individuals as well. Many clients leave great feedback to WPA.
WPA Services
WPA provides a selection of policies. Options available to you include Flexible Health, which gives you three alternatives to choose from, namely Essentials, Premiere, and Elite. There is also Multi-Family Medical care coverage for your extended family.
Meanwhile, the following options are offered to small and medium-sized businesses:
Enterprise Flexible Benefits for a minimum of two employees
Enterprise Health for 10 or more staff
Precision Corporate Healthcare for 30 or more workers
NHS Top-Up for three of more staff
The insurance firm also provides healthcare for big businesses.
Claims Process
Contacting a GP is the first thing to do and it's crucial that you establish up your claim with WPA before any testing or treatments begin. This offers the insurance firm the chance to inform you of the benefits that are accessible to you and will guarantee that you won't incur any unforeseen costs. You can begin a claim by logging in on My WPA, using the app, or calling the help desk.
You must describe your symptoms in detail and include the name and contact information for the healthcare professional you have been referred to when you set up your claim.
Upsides of WPA
The advantages listed below are available to you if you have WPA health insurance:
Medical insurance plan that can be personalized.
You have a choice as to when, where, and with whom you receive treatment.
Immediate claim response is possible via the WPA Health app.
Four highly regarded worldwide standards have been met by the firm.
Downsides of WPA
In the following cases, WPA Health Insurance will not provide coverage for you:
Pre-existing health conditions
Chronic medical issues such as diabetes, asthma, arthritis, and epilepsy
Cosmetic procedures
Issues with fertility, pregnancy, or childbirth
Mental health treatment
Accidents resulting from winter sports
Best Private Health Insurance UK: Vitality
Nearly 30 years have passed since the launch of Vitality. To assist their clients in being healthy, Vitality offers diagnoses and treatments along with healthy incentives and discounts from affiliated firms. These include discounted gym memberships and cashback on bicycle apparel.
Vitality Offerings
Personal Healthcare is the foundational protection provided by Vitality, to which additional inclusions can be added on top of normal coverage.
Claims Process
Before filing a claim, you will typically need to obtain an open referral from a physician, in which case you can use the Vitality GP app for.
Once you've received your open referral, you can begin your claim either by calling Vitality or through the Care Hub on their website. You can also contact the insurance firm if you need assistance finding a specialist or scheduling an appointment with your preferred partnered consultant.
You can start your treatment as soon as your claim has already been approved and your excess has been settled.
Upsides of Vitality
The following benefits are provided by Vitality health insurance:
It is the sole health insurer in the UK to offer a full cover guarantee.
A 24-hour helpline is available and appointments can be arranged within 48 hours.
Discounts on well-known fitness and wellness items along with certain other rewards.
Access to qualified medications and specialized care will be available to you.
Downsides of Vitality
The following situations won't qualify you for claims under Vitality health insurance:
Claims while you are abroad if you don't get the travel insurance add-on
Medical conditions that already exist prior to getting an insurance policy
Conditions with a long duration for which symptom management is the primary goal
Best Private Health Insurance UK: Freedom Health Insurance
Through its multiple policy options, Freedom Health Insurance, one of the trading brands of Freedom Healthnet Ltd., has offered private medical insurance to clients both in the UK and abroad.
Freedom Health Insurance Services
The insurer offers the following plans: Freedom Elite Comprehensive Health Insurance, Freedom Essentials Cost-Conscious Health Insurance, and Freedom Worldwide International Health Insurance.
Claims Process
The exact claims procedure will depend on the kind of policy you subscribed for. The insurance company said calls are answered within five minutes and emails are replied to in two working days. Meanwhile, it takes five working days upon receipt of invoice to process it.
You can email Freedom Health at claims@fhi.co.uk or call them at 01202 283 580 from Mondays through Fridays, between 9 a.m. and 6 p.m. to file a claim for one of its UK plans.
Upsides of Freedom Health Insurance
Identical pricing in every location.
After the first child, there is no additional fee.
Any question or need for advice can be directed to the same customer support professional.
6% off of yearly fees.
Downsides of Freedom Health Insurance
There is no "no claims discount."
Except in some circumstances, Freedom Health normally does not cover pre-existing medical illnesses like diabetes and cancer.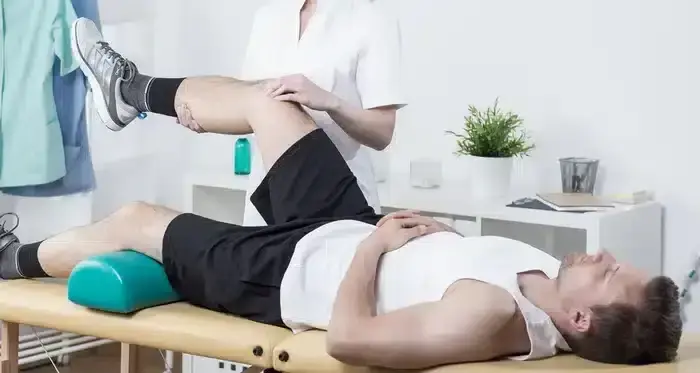 Best Private Health Insurance UK: The Exeter
The Exeter, a trading name of Exeter Friendly Society Ltd., has been established in 1927 and has since been providing insurance coverage for people of all ages. The distinguished insurer is a desirable option because they offer a wide range of products, including life and income protection insurance and health insurance.
The Exeter Offerings
Exeter Health+, a private health insurance option offered by The Exeter, comes with a variety of advantages, such as the ExeterWise app and remote general practitioner consultations, among other things.
Claims Process
You have several alternatives for filing a claim, such as calling the claims staff at: 0300 123 3253 if you're from the UK or +44 1392 36 35 36 if you're from overseas. You can also fill up a claims form online and expect a representative from the firm to call you back.
They also have an option if you want to do it old school. Just write a letter and post it to The Exeter, Lakeside House Emperor Way, Exeter, EX1 3FD.
Upsides of The Exeter
The following advantages are yours if you use The Exeter's health insurance plan:
Doctor appointments can be made online
Access to the HealthWise app
Health guidance
Assistance for mental health
Physiotherapy
Consultations with licensed and qualified dieticians
Consultations on nutrition and lifestyle
Downsides of The Exeter
Exclusions in the Exeter Health+ are rather common in the market. They comprise, for instance:
Alcohol and drug abuse
Chronic illnesses
Weight-loss or cosmetic surgery
Emergency medicine
Transplants of organs
Pre-existing ailments
Typical pregnancies and deliveries
Infertility
Screenings for prevention (e.g. mammograms)
Kidney dialysis
A change in gender or sexual orientation
Outpatient medications, dressings, and medical devices, unless they are cancer medications or are prescribed by a physician immediately following admissible inpatient or day patient therapy.
Best Private Health Insurance UK: How to Select Your Private Health Insurance
You have more control over your health care thanks to private health insurance, which lets you pick the doctor and hospital of your choice. When evaluating the finest health insurance coverage, check that the offered policy covers plans for your level, hospital costs, acute conditions, cancer, consultant fees, and diagnostic tests. Also look into customer ratings and the lists of hospitals that accept your policy.
Below are some important specifics to consider when looking for the best private health insurance that will suit you:
Your Priorities
You should prioritize the coverage you want and need in your private health insurance plan because your health is your most valuable possession. Confirm that your insurance offers sufficient coverage for outpatient, inpatient, and preventive care before getting a policy.
Your Available Funds
The price of private health insurance might not be a concern for you if you earn a salary every month, but it would be advisable to select reasonably priced private healthcare if your financial situation is precarious and you cannot afford to pay a monthly subscription. Having said that, take into account your income as well as how much you save or how much you can spend based on your financial targets.
Alternatives Available
You must make a thoughtful decision since there are so many private health insurance policies available. Knowing the best private health insurance UK should help you trim your options, which is a very good first step into getting insured. Taking an in-depth look into each of the firms and the products and services they offer will also help you pick out the most cost-effective and comprehensive.
Consultation with a Reputable Broker
A private health insurance specialist or broker should be consulted before making a final deal. They can provide you advice on which private healthcare facilities are appropriate for you as well as which kind of health insurance plan would meet your requirements.
Best Private Health Insurance UK: The Bottom Line
There is no one-size-fits-all answer in terms of choosing the best private health insurance. By taking into account hospital prices, the types of plans they offer, customer ratings, and your budget, you may determine which company's health insurance coverage is most likely to satisfy and protect you.
Getting a healthcare policy is a commitment and just like any other commitment it takes an appropriate amount of readiness before taking a plunge. Whichever insurance provider you end up picking will serve as like your partner in life, so it's best to shop the market to find the finest.
If you're interested to learn about investments which could potentially help you pay for whatever health insurance costs you'll incur once you select a provider, you can read our article on how to invest in the S&P 500 from outside America.
We also have a review of wealth management platform Ardan International as an added guide.
Pained by financial indecision? Want to invest with Adam?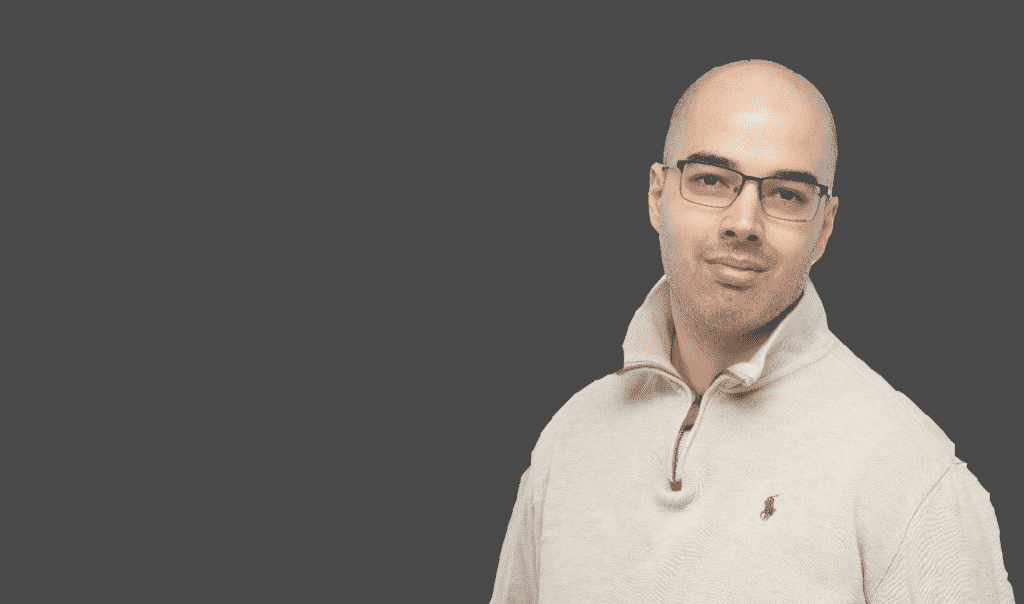 Adam is an internationally recognised author on financial matters, with over 584.2 million answers views on Quora.com and a widely sold book on Amazon and a contributor on Forbes.